95 Reviews
Recommended by 96% of couples
Quality of service

4.8 out of 5 rating

Average response time

4.8 out of 5 rating

Professionalism

4.8 out of 5 rating

Value

4.8 out of 5 rating

Flexibility

4.8 out of 5 rating
30 User photos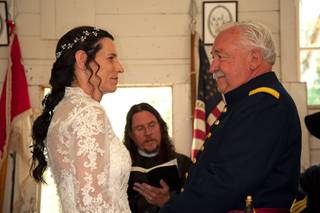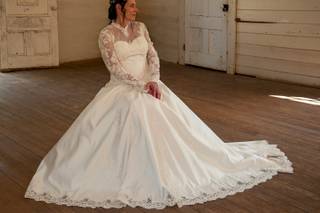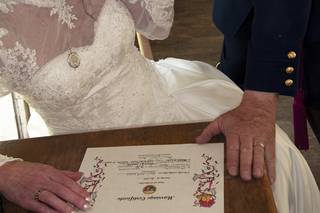 + 26

photos
USA Customers Verify Return Shipping Process

Vidar has reached out with a solution to the customs problem so I am a happy customer.

Don A.

Married on 04/23/2022

Outstanding!

Outstanding ring designs, outstanding communication, outstanding customer service. We could not be happier. Thank you so much.

+ 3

photos

Michele

Married on 03/05/2022

Beyond what we could have asked or prayed for

Vidar Jewelry has exceeded our expectation! I told him my budget and what I was looking for and he made it happen! The quality for the price is beyond what I have experienced and the attention to detail is so beautiful! This ring is so special to me and my fiance, I cannot even describe it in the email! And to top it off, the ring was made in Isreal! As Christian's, we couldn't have asked and prayed for a more special ring to the both of us. We will continue doing business with Roy for sure!! Thank you!!

Are you interested?

Send a message

Cheryl G.

Married on 01/01/2022

C Grant, buyer

Thank you sooo much! He absolutely loves the ring. It turned out beautiful.

Christoph H.

Married on 11/23/2021

Great execution of the design, material and experience!

Great execution of the design, material and experience!


Edgar R.

Married on 11/05/2021

Words Aren't enough

Hey there Roi and Liron,
First and foremost I have one purpose in reaching out...Simply to express my appreciation and affection for the quality, level of expertise, craftmanship and every single attention to detail which could not have been any more perfect than that which I have experienced with you guys. I will forever, ever be grateful for such levels hardly ever experienced and the attention to details and working with me as we all worked towards creating a unique design for my most recent purchase (which by the way Lou will not let me wear until the wedding which now may end up being postponed because of the Virus Crisis currently in our country and also the fact that this inexplicable total destructive virus is possibly coming back in September. and if so Round two will be just as bad if not worse the news outlets say, but we all know that sometimes is just not accurate depiction...but IF the wedding takes place for sure it will allow me to get my ring on finally...Im dying to wear it because its just the most spectacular piece of jewelry I have ever seen and have. Soooo blessed beyond words and I knew in my heart from day 1 I was in the right hands.....If I do run into any other rating abilities for your company including pictures and all I will always rate and tell everyone there is no place else to go!!!!!!! Nowhere.....forever grateful and forever means forever, I never forget!

Thank you bunches and if I get to go to israel as per my wishes since I went the first time to return, I will try to look you guys up and if oyu have a local shop, maybe its time i personally visit it...who knows....:-)

Thanks bunches....
I know as a business owner we get very few who actually reach out to us simply for gratitude and usually for a problem, but either way if there was ever a problem, I know the only place to reach out is you guys! Stay blessed, stay strong, stay protected....

Edgar Rodriguez
Luis Colon (Rodriguez)
Sebastian, Tyler and Gavin (our three kids

Christina

Married on 10/20/2021

This was an amazing experience. I'm always a little nervous when it comes to making purchase online like jewelry. But they made sure that what I was getting was exactly what I wanted. They brought my dream to life with such beautiful artwork. I would recommend this to anyone and everyone because they provide such amazing quality of work, they put time and effort to make sure whatever you're getting is perfect for yourself or whom ever you may be purchasing for. I opened to ring box and it took my breath away. They even provided me with a payment plan, so I could pay off the ring I wanted without emptying my wallet. And such a great price for such stunning quality. Please invest your money in someone who takes such pride in their work, and makes sure each piece of jewelry is unique.

Jeffery

Married on 10/13/2021

Very nice to work with, very helpful and explained things. Very flexible and professional, and on top of it all, the rings look beautiful, and they come packaged very nicely as well.

Joe K.

Married on 10/04/2021

SO MUCH MORE than were hoping for!

Please allow S and I to express our sheer awe and wonder at your MASTERFUL creation. It is nothing short of SPECTACULAR and is more than either of us could have hoped. Your quality and craftsmanship down to the smallest of details (even the LED box) is a testament to your passion for excellence We are EAGER to present this wedding band to the world and will absolutely tell EVERYONE where it came from and the Artisan behind it.

MOST sincerely,

S & J

Francheska

Married on 08/14/2021

Outstanding,Quick, Amazing customer service

I love how fast they got back to me. Rob listened to all my concerns and answered all my questions. He was super professional and very detailed. Always willing to work with the customer and making them feel as comfortable as possible!! The ring is absolutely amazing definitely exceeded my expectations and he brought my vision to life!! Thank you so much Vidar Jewelry for making my experience so amazing and making mine and my fiancés day that much more special!!!!

Stephanie H.

Married on 08/10/2021

I am so happy with my purchase

I am so happy with my purchase!! My rings are beautiful and me and my fiancée are so happy! Roi was fantastic to work with and his communication was excellent. Payments were easy to setup and my ring arrived during the pandemic with the best care in shipping!! Roi made sure to customize my rings to a perfect fit and the quality is way beyond anything I could get in a department store. I will only purchase from Roi and Vidar Jewelry for all my fine jewelry needs. I cannot say enough how pleased and happy we are with our purchase.

Dean B.

Married on 07/23/2021

Excellent experience

I special ordered a Semi Mount ring for the diamond I already had. It is an exact fit. Even though my ring was made in Israel and shipped to me in the USA, the craftsmanship and beauty is well worth it.
Don't hesitate to have Vidar a make you a unique ring. He made mine exactly as I ordered.

Eddie J.

Married on 03/29/2021

Amazing Jewler

It is truly my pleasure to write this review for Roi and the rest of the staff at Vidar Jewelers. I wanted to get myself something nice for my 35th birthday. I don't typically wear jewelry so I wanted something classic, maculine, but big for my special milestone. I searched everywhere for someone who specialized in natural sapphires and custom designs for men. From the initial contact, to the process of picking the stone, to putting the ring on my finger, Roi was amazing! He was so helpful, professional, and treated me like we had worked together in the past. I had the exact idea of what I wanted in my mind, but he told me what was possible. At first I was thrown off by him not being in the US. I thought it was a scam and was very apprehensive. DO NOT LET THIS MISS YOUR OPPORTUNITY AT AN AMAZING PIECE YOU'LL ALWAYS CHERISH. I was also worried about being able to afford what I REALLY wanted. He told me the exact cost UPFRONT and I was never surprised by any fees. He took his time and advised me of the best stones without trying to rip me off. He has ALWAYS been super responsive and answered all my questions, came up with a payment plan that worked with my budget, and sent me additional pictures so I knew exactly what I was getting. We had to change the design a few times, but he NEVER made me feel like a pain in the ass (I'm sure I was but I know exactly what I want). He was truly amazing. If you want only the best, this is the place to get it. He truly made my dream a reality! Everytime I look down at my finger I smile and thank Roi as well as his staff. I could go on and on but I will just let the pictures speak. Thanks again for making me something I will cherish for life.


+ 4

photos

Charles K.

Married on 03/20/2021

Amazing Ring, and Amazing Customer Service!

I just received my ring from DHL. It looks absolutely amazing! The pictures don't do it justice. I am actually stunned on how perfect it turned out. I also can't believe it got here within 2 days (all the way from Israel). The ring box with the light inside really made the presentation look first class. The lamented authenticity paperwork was also a nice touch. I can honestly say that you have provided me with the best customer service that I've ever had. You responded to all of my emails promptly and courteously (even though I was being a little O.C.D. about the ring's details). You answered all of my questions and reassured me that every detail about how I wanted my ring to look was going to be carried out exactly how I wanted it to be. You gave me very good advice on what size stones to use (and you were right). I couldn't be happier with the masterpiece of a ring that you designed for me. I will be contacting you in the near future to have you create a wedding ring for my future wife. Thank you again for making this whole process extremely easy for me. I would recommend you to anyone in the market for custom jewelry with the finest craftsmanship, and the most impeccable customer service.  Charles K.

Jeffery S.

Married on 10/31/2020

Unique Engagement Ring

The ring I found was exactly what my fiancee was looking for; a ring with a unique band. They worked with me to get the ring in a size that wasn't listed on their store. They also customized the wedding band, as it had some "grapes" on it that my fiancee didn't care for, so they removed them. Rob was very responsive, and the rings arrived before I expected. All in all, a very positive and professional experience. I would definitely recommend Vidar Jewelry.

Mike E.

Married on 09/06/2020

Two words amazing and perfect!

I designed a custom ngagement ring to be as special and beautiful as my Fiance. It was a custom made work of art. I wanted to create a ring for me that was just as special and was the perfect match to my fiance's ring as we were a match for each other.
In my searches I kept landing on a ring design by Vidar. It was so beautiful and close to what I had in mind. I was thrilled when I found out that Vidar does custom work. I contacted them and got a very quick response. We chatted back and forth a bit. I was a bit concerned about having such a special piece made without being able to see it but Vidar eased my concerns and I was confident they could deliver the perfect ring that I had pictured in my mind. They worked with me very professionally and supportive and thru drawings and great communication we arrive at the perfect design. I was familiar with the 3d design process and all the steps of making a custom ring from the experience of making my Fiance's ring and could easily tell that Vidar knew their stuff. The design and 3d rendering were absolutely perfect and I know that with their craftsmanship and technology the actual ring would be even better. Production went very quickly and Vidar's communication was great during every step. Our ring was made during the Covid 9 pandemic and even with that Vidar did not miss a step. The ring was completely in a very timely manner and shipped DHL. We were sooooo excited. This was a big deal to us and when it arrived and we saw the actual ring all we could say was PERFECT. Our custom design and ring purchase from Vidar was ABSOLUTELY perfect. The title for this review was easy as it's describes our ring and the company that made it AMAZING and PERFECT.

THANK YOU Vidar !!!

Brendon H.

Married on 07/28/2020

Engagement rings

Amazing service from the jeweller Rob! Always responded fast with any questions I had. Was flexible with payment plan and quality of jewellery is beautiful.

Sunshine G.

Married on 06/24/2020

Wonderful professional quality ! Perfect!

I am so blessed ! My ring was perfect! I designed and received it so quickly and the box it arrived in was a surprise itself. Absolutely will use these guys again for the quality and presentation and great customer communication they excel in ! Thank you!

Catherine M.

Married on 02/15/2020

Amazing!!!

My experience was great. Someone was always available to answer my questions and the product is beautiful. I love my wife's new ring 10/10 would recommend to a friend

Tom A.

Married on 04/27/2019

The custom-made ring from Vidar Jewelry was made with outstanding workmanship and the quality was excellent. We are going to have my fiance's wedding ring custom made from them as well. I would highly recommend this them to anyone. We can't wait to purchase our next item from them.

Alisha

Married on 12/08/2018

I contacted Vidar Jewelry after I found the perfect wedding band for my fiance on their website. I asked for the center stone to be changed from a diamond to a sapphire. Roi, the owner, contacted me within a few hours and indicated that the stone could be changed. I decided to purchase the ring. The price was very reasonable and 30-50% cheaper than most places I found. Roi sent us computer renderings of the ring and also images of the center stone so we could ensure we liked the color. I also sent him pictures of a ring I found and asked him if he could customize another ring. He said he could and quoted me a variety of prices based on gems and ring material. I had numerous questions which Roi always answered in a timely fashion and was always very patient while I took the time to decide. During the process, he sent me several more computer generated renderings ensuring that it looked like what I expected. It wasn't an "exact" duplicate, but it was beautiful and very close to the pictures I sent.

He shipped the rings together free Express Mail. Vidar Jewelry is located in Israel so expect some delayed responses only due to the time difference, but you should expect a response within no more than 24 hours (sometimes a little longer over the weekends – not always). Usually, I'd email him in the evenings, and I'd have a reply early in the morning the next day. I did take some risk ordering online from a vendor outside the US, but the prices were so good and designs so superior we took a chance. I'm so glad we did. Our rings came in, and they are so beautiful. My fiancé's ring is exactly what he wanted, and he is very happy with it. My ring is dainty and lovely. I'm glad I trusted Roi to make us our perfect custom rings. From start to finish the entire process of first contact to delivery of our custom rings took about a month. Thank you, Roi!

I absolutely recommend to everyone!!!

I absolutely recommend to anyone working with Vidar Jewelry. From start to finish my husband and I have had a great experience with this company. Roi and Liron are upfront and honest and very trustworthy. We requested a custom set and are absolutely blown away with their range in design. They are true artists!

We've recently received my ring and everywhere I go, folks are going crazy about it. We will soon receive my band and I cannot wait. I will definitely do business with them again!!!



Mandy

Married on 07/31/2018

The quality is OUTSTANDING. He did an AMAZING JOB! The ring, It's just beautiful! Thank you so much!

Lisa

Married on 04/12/2018

Beautiful work. Got it as an engagement ring. They answered all of my questions and sent me the ring very quickly. If you are looking for a unique ring that is beautifully crafted then you have come to the right place.
Lisa

Rufat

Married on 04/02/2018

I was scrolling through Google when a "dream" ring appeared on Elsy. It was an exquisite white gold, a princess diamond band with amazing trillion sapphire as the center. I made a copy of it, which sat on my desk so I HAD to look at it every day! I've never experienced buying anything so expensive online, much less knowing the steps of how to do it. I was hesitating about making such an important purchase online. The progress of my ring's production phases was relayed to me regularly by e-mail. I'd love to rate Vidar Jewelry a 5 Star. They are very professional and personable. Also, extremely honest and trustworthy. They make their customers feel comfortable while creating custom masterpieces for them. I am very pleased with the whole experience. It was well worth the wait and I LOVE my ring! Thanks again.
Are you interested?
Send a message