65 Reviews
Recommended by 98% of couples
Quality of service

4.9 out of 5 rating

Average response time

4.9 out of 5 rating

Professionalism

4.9 out of 5 rating

Value

4.9 out of 5 rating

Flexibility

4.9 out of 5 rating
106 User photos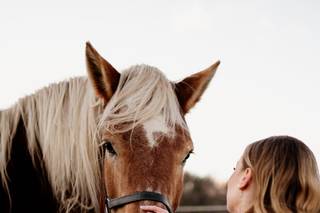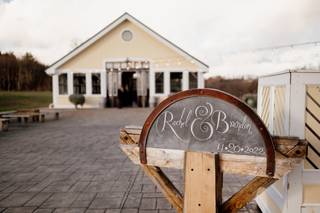 + 102

photos
Rachel G.

Married on 11/20/2022

Beyond Amazing Venue and Staff

From the moment we saw Valley View online we fell in love. We had instantly requested a tour and didn't know how much more we would fall in love once the tour happened. We had to have this venue for our wedding, and we did not mind having to change our originally planned date to make it work with their availability!

From the initial planning meetings to the last-minute things, Alex our planner, has been tremendous. He helped us so much with planning the little details that you may not have thought of on your own, and he is also amazingly pleasant and brings a smile to your face every time! The online planner where you can work together is amazing and helped so much as we aren't a short drive away from the venue. We saw our vision come to life and could not have been more pleased with the hospitality all the Valley View Farm staff has provided us and our family.

As you may noticed but the property itself is so beautiful you barely need to provide much décor! We also stayed onsite at one of the properties and it was amazing to wake up and experience the farm the morning of and morning after. Everything you needed was provided and so many amenities were available to make it feel just like home.

We seriously did not want our wedding weekend to end. We will be back to visit for many years and cannot wait to join any farm dinners or muse cider bar events! If you want your wedding to be above and beyond what you could ever imagine, Valley View Farm is the choice. Thank you so much Alex, Suzy, David, Shannon, Thaddeus, Zofia, and the entire Valley View staff!

-Love, Rachel & Brandon Walsh + Luna – November 20th, 2022


+ 6

photos

Madeline S.

Married on 11/12/2022

Valley View Farm--They feel like Family!!!

Valley View Farm honestly made our dream a reality. Every single person we interacted with was so kind and thoughtful and they truly treated our family like their own family. We owe EVERYTHING to Dan, he made our day absolutely seamless and was a joy to work with. Dan knew all of the vendors we were working with and he took care of everything. We were not stressed about a single thing the day of the wedding. In the days leading up to the big day, we also had so much comfort in knowing that Dan was in charge. His support was truly unmatched. As a venue, the food was delicious (we got to make our own menu!), the views and space were spectacular and Western Mass is the best place in the world.

+ 2

photos

Emma S.

Married on 11/06/2022

The perfect venue and the perfect day!

Booking Valley View Farm for our November 6, 2022 wedding was the absolute BEST decision! I fell in love with VVF ages ago and when it was time for us to choose our wedding venue, it was truly the only one that checked all of our boxes. We booked VVF in August of 2020, so we had a solid two years of planning. We worked with Teri, who to put it simply, is an absolute rock star. She was responsive, kind, helpful, and patient--oh so patient--with us as our vision for the day evolved throughout our planning. That goes for the entire VVF team as well. Thaddeus and the bar staff were incredibly helpful and made some really tasty drinks. Their knowledge when it came to planning our bar package was so valuable and they answered every question we threw their way. The catering team at Wheelhouse was amazing as well. Dakota and Jake really know their stuff and helped us build a menu that was true to us and delicious. On the day of our wedding, VVF was pure perfection. Teri had helped us through our rehearsal and taken all of our decor the day before, so all we really had to do was show up. The VVF staff handled literally everything, and their attention to detail was incredible. (Someone whisked my husband's grandmother's seat cushion from the ceremony to her seat at the reception before she could even think to go back for it!) Their setup of our reception space was better than I ever could have imagined. They really thought of everything and needed so little direction! Maggie was another coordinator who helped run our day and she was a ray of sunshine. She and Teri kept me calm through some morning rain showers and worked with our photo and video teams to find the most opportune times and locations for shooting. We kept right in line with the schedule Teri had made for us and there really was a plan (and backup plan) for everything. By the end of the night, VVF's staff continued to keep everything running smoothly, making sure that all of our decor and remaining personal items made it back into our cars. All we had to do was hop on the bus and enjoy our after party, which was such a relief! Valley View Farm and its staff made our wedding day absolutely incredible. Every single guest said that the location was stunning and that the staff was on top of everything. I really can't put into words how much joy we felt the entire day and how much gratitude we have for Valley View and the staff. Teri was the MVP of the day, we literally couldn't have done it without her. The amount of work she did behind the scenes coordinating with our vendors and making plans with the staff took so much pressure off us and made everything so easy. She provided us with so much love and encouragement through the entire process and we feel so lucky to be able to call her our friend. We are honored to be a part of the Valley View Farm family and look forward to visiting again soon! xoxo

+ 8

photos

Are you interested?

Send a message

Sarah F.

Married on 10/01/2022

THE premiere wedding venue in Western Mass

Valley View Farm is THE premiere wedding venue in Western Massachusetts. My fiancé and I were sold the second we stepped on the property. Everywhere you look is breathtaking and all of the buildings are equally as perfect.

From booking a tour of the grounds to planning the wedding start to finish, our experience was amazing. Teri, our wedding planner, gave us numerous suggestions, guides and information on local vendors and overall wedding experiences! It was a pleasure to get married there and an honor to work with everyone who helped make our day perfect. Every member of our family, wedding party and guest list had resounding reviews about the exceptional service, atmosphere and experience.

Special shout-out to Wheelhouse Catering and their bar manager, Thad, for customizing everything for us. They have an amazing staff and the food and drinks are unmatched. If we could get married again 😉, we would book Valley View Farm instantly!

+ 3

photos

Alli H.

Married on 09/24/2022

The most special + thoughtful experience!

Valley View Farm is pure magic!! Not only is the venue absolutely stunning, but the staff truly makes you feel like the only wedding on the calendar -- I'm not sure how they do it! Our wedding was 9/24/22 and Dan was our planner -- he is one of the most thoughtful, organized, attentive and deeply kind people we've ever met. He took our vision and sent it to the moon! No detail was spared, and above all else, he made our enjoyment and ease day-of the biggest priority. We didn't hire an outside wedding planner because we felt so confident in Dan and the team, which is rare of other venues. Thad & Emma [bar + catering managers] are also fantastic.. accommodating every dietary restriction and creating DELICIOUS menu options. We cannot say enough good things about our experience at VVF!! ps. 12/10 recommend the Baldwin Loft for getting ready!!

+ 2

photos

Grace F.

Married on 09/16/2022

Perfect, perfect, PERFECT venue!

We got married at Valley View in September 2022, and it was the best decision we could have ever made for our wedding! The day was absolutely perfect, and so much of that is because of the incredible staff at Valley View. We were lucky enough to have Teri as our planner, and we knew we were in the best of hands. We had a two year engagement/planning period, and Teri was completely involved the entire time, so supportive and making sure we weren't missing any important marks. The day of, she was just as, if not more, amazing, and kept every thing running perfectly, so that we could just enjoy the day. We truly couldn't have asked for a better planner, or staff in general. Our guests raved about how wonderful everyone was, not to mention the BEST food (seriously, unbelievable food), and the obviously strikingly beautiful barn. They were so wonderful at including so many personal details about us throughout the venue, so everywhere you looked, it was so specific to us, and it made the day just so meaningful and special. The dance floor area is perfect, the bar is so beautiful (and with amazing cocktails!), the green truck was SO fun for us and our guests to take photos on, and the outdoor cocktail hour was so gorgeous. I could go on forever about how incredible VVF is, and we're eternally grateful to Teri, Thad, Sofia, and the entire wonderful staff there for giving us the wedding day that was legitimately beyond what we were even dreaming of.

Rachel D.

Married on 09/10/2022

Better than I could have imagined!

Planning our wedding at Valley View Farm was a dream. We cannot speak more highly of the entire VVF team, especially our wonderful planner Teri!! Our wedding on 9/10/2022 was an incredible experience.
From the beginning, we knew we wanted to celebrate our wedding at the Farm. From the beautiful setting to the accommodating staff and planning model to the focus on local food, the entire experience aligned with our interests.

Upon booking our date, we began working with Teri to plan the day. She provided helpful insights and feedback about our decisions. She helped ease our fears and stresses for the nearly 2 years we planned.

During our wedding weekend, we stayed with our bridal party on-property, which was such a fun experience. We would highly recommend staying at the farm houses. The morning of the wedding, Teri and the team kept us on schedule while allowing for the day to flow comfortably. I still don't know if anything went "wrong" during the day because the team took care of EVERYTHING. The organization, set up, food, drinks and service were above and beyond our expectations. Not only did our guests have a great time, but we were truly able to enjoy every moment of the day.

I am so thankful to VVF for providing a memory that will last a lifetime. We cannot wait to return to the cider bar and farm dinners to reminisce about our perfect weekend. Thank you all for such a wonderful experience!

Mary C.

Married on 09/04/2022

Truly Amazing

Valley View Farm was the best decision my husband and I made when planning our wedding! We got married in September 2022 and from our first tour, we were blown away with the venue and the people. In the words of one of my bridesmaids, our wedding planner Dan "...should win awards." He and his team made our day better than we could have imagined. Also, highly recommend the new Baldwin Loft for getting ready the morning of the wedding. It was gorgeous and the perfect way to start the day.

Taylor H.

Married on 09/02/2022

Amazing wedding

Valley View Farm was the venue my husband and I were searching for! We wanted a glam venue but also something relaxed, warm and romantic. VVF delivered. There are so many fun places on site, between the cider bar, and love nest where both bridal parties can get ready, to the covered pavilion for the ceremony and the amazing barn reception. The place is just stunning. Their catering partner wheelhouse curates a menu just for you. The whole experience was so special. All the staff are so great. Thaddeus was an excellent Bar Manager. Suzy, the owner of the farm would pop in to make us feel so welcome. And if you're matched with ther coordinator Teri, you're set for the wedding no one will ever forget. 10/10 experience and we are so grateful!

Kelly

Married on 07/30/2022

Best venue ever

Valley View Farm is the BEST wedding venue out there! We knew from the moment we arrived for our first tour at the farm that it was the venue for us.

Besides the beauty of the venue, our planner, Teri was one of the main reasons we picked VVF. She was knowledgable, organized, kind, and incredibly responsive (as was all of the staff). The staff are welcoming and treat you as part of the VVF community. The planning process was effortless due to the tools and resources they provided. Over our 2 year planning process, the staff was always available to answer questions via email, phone, or in-person.

Teri worked with us through the planning process, and was also there on the day of our wedding. She worked with our vendors to make sure we stuck to our timeline and everything was in place. She was there from about 10:00am-midnight and did everything with a smile on her face. We did a first look before the ceremony and the train of my dress had a few grass marks on it. Teri and one of the day of coordinators scrubbed and blow dried my dress as we were lining up for the processional, and got all of the stains out. You won't get this kind of treatment anywhere else!

From the ceremony options, bridal suite, getting ready spaces, the outdoor patio, the barn, the food and everything in between, every detail of this venue is perfection and I would recommend it 10 out of 10 times.

VVF will always be one of our favorite places and we hope to continue visiting!

Emily C.

Married on 07/23/2022

July Wedding

The venue is beautiful and the staff was prepared, passionate and helpful. Shout out to Shannon, Alex and Maggie!

Chelsea D.

Married on 07/01/2022

Amazing/perfect

So attentive, so helpful, so perfect! Every detail was PERFECT. I would do it all over again. VVF is the best!

Colleen L.

Married on 04/22/2022

Absoluletly Incredible!

I cannot recommend Valley View Farm enough. Every aspect of our day there exceeded all of our expectations - from the gorgeous venue itself, to the amazing staff that handles every minute of the day. Getting married during the pandemic was not ideal, but Valley View's staff could not have been more helpful in making sure every detail was covered when we had to adjust our wedding date - twice. Our wedding planner, Dan LaFlamme, was absolutely wonderful. Always so professional, he helped us every step of the way, and was always very helpful with any question that we had, even when we would text him with not so easy to answer questions! On our wedding day, Dan was like a well-oiled machine. Always making sure that we were in place for photos, and even making sure that our drinks never ran dry. He made sure everyone was on time, my dress was in the correct place, my hair was sitting correctly for photos, he made sure my lipstick was touched up, and that everyone overall was positioned well during the ceremony and pictures. He gave us so much peace throughout the day. His attentiveness gave us a feeling of calm and afterward we reflected how relaxed we were. Our day truly was so special because he was there guiding us along the way! 1000 out of 10

Kristin B.

Married on 10/16/2021

an actual dream location

I had a feeling when I found Valley View, this was going to be the place. Upon visiting, it absolutely was. We had the pleasure of working with Teri, who was great. she handled everything and even things we never would have thought of. The venue is gorgeous and all the staff are friendly. We can't say enough good things about this place.

Sarah A.

Married on 09/16/2021

Best wedding decision we made.

Words cannot express how thankful we are that we chose Valley View Farm as our wedding venue. The moment we saw it online my husband and I knew it was the right fit for us, but our first visit really sealed the deal. The farm is even more beautiful in person, but what really makes it stand out is the level of unbelievable service their staff provides. We had to postpone our wedding a year due to Covid and our wedding planner, Teri, couldn't have made the process easier for us; she contacted all our vendors for us and made an otherwise stressful situation a total breeze. And our wedding was SO worth the wait! Everything about the day was perfect: the seamless timeline of events, the awesome hang-out spaces for the bridal party, the all-star vendors they recommended, the bar service, the staff's responsiveness to every whim or need we had all day... I could go on and on. Our guests could not stop raving about the venue and the number one comment we heard all day was "How did you find this amazing place?!" If you're considering booking VVF for your wedding, know it's one of the best decisions you could possibly make and that you're guaranteed an outstanding experience.

Kate B.

Married on 08/28/2021

The best wedding venue and team!

My husband and I cannot say enough positive things about Valley View Farm. When we first stepped foot onto the property almost two years ago(!) we knew immediately that this was the perfect venue for our wedding - beautiful, romantic, quaint and elegant. A perfect setting for a celebration with friends and family. But what makes Valley View SO special isn't the venue at all - it's the people. Suzy and David (the owners) have pulled together an unbelievable team of kind, creative, thoughtful and PATIENT individuals who care so much about every single couple that walks through their doors. If there is one person who made our day perfect though, it was our wedding planner, Dan LaFlamme. I would have gone so far as to select a different wedding date altogether if it meant getting the chance to work with Dan. He was so kind and supportive throughout the entire wedding planning process and will always hold a special place in our hearts. So, if you have any doubts about Valley View, just know that you will be in the best hands if you choose this team!

Taylor M.

Married on 08/07/2021

Pandemic wedding turned planning bliss!

Planning a wedding during a pandemic is something I would recommend to no one, however planning a wedding at Valley View Farm (even during a pandemic) is something I would recommend to everyone.

For two years I have marveled at the pure excellence in which the VVF team has designed a venue that fosters and celebrates love, built a team that quickly becomes like family (in terms of the degree of trust and comfort), and streamlined the process of wedding planning to the perfect balance of an art and a science.

The result is a day of your life that you cannot wait to share with your family and friends because every last detail is beautiful, unique, well done, and warm. A wedding may only last a day but with the amount of care that goes into planning and executing your vision at Valley View Farm, the couple is left with a lifetime of memories reliving the magic of the day.

Dan LaFlamme was originally assigned as our wedding planner but he ultimately and graciously served as our sanity, our patience, our wedding expert, our advocate, and our lifeline. I would never want to plan a wedding in a pandemic again but I would do it 100 times over if it meant I got to do it with Dan by my side. Dan makes you feel like no question is too detailed, no concern is unwarranted and no issue is too big to overcome. I wish I could quantify how many people (guests, wedding party, family) that told me how impressed they were with Dan's investment in making our day as special as it was, but there are way too many to count. His involvement is perfectly in sync with your foreseen and often unforeseen needs, as he is always ten steps ahead but never makes you feel rushed or overwhelmed.

A wedding goes by so fast but planning a wedding at VVF is an enjoyable journey that leaves you and your significant other able to focus on what is most important, which is getting excited for your day and everything that is to follow. This venue treats every couple as their only wedding while leveraging their expertise from a truly impressive number of completed weddings.

I would have said there are no words to express my gratitude for VVF enabling my husband and me to start our marriage on the perfect note but in fact, there are infinite words because the goodness they create is something I will always find new ways to cherish and express. But for now, thank you to VVF (and special thanks to Dan) for the lifetime of memories!

Jill J.

Married on 07/15/2021

Absolutely perfect

Our daughter was married at Valleyview Farm on July 15,2021. There are no words to express how much we love Valleyview. From the beautiful venue, to the amazing employees, and gracious owners, everything was perfect. Our wedding planner Dan, was beyond amazing. Despite having many weddings to juggle in the post covid world, he made us feel like the only one! We can never thank him enough! You won't regret choosing this venue!

Corina D.

Married on 07/10/2021

My heart is so full

I read a review back when I was deciding on wedding venues, it went something like, if you are looking for a wedding venue look no further and decide on Valley View, you won't have any regrets.

& that's what we did!

Valley View Farm provides the most authentic, personal, and beautiful wedding day. Our guests could not stop complimenting every detail, to the horses, the grassy fields, the pavilion, the rustic charm of the barn, our tasty signature cocktails, and of course Dan.

Dan, our wedding planner, was the real MVP of the night. Everyone told us there would be bumps in our day, we would have to adjust, things happen... but not on July 10th. There was no flaw in sight, and we owe it all to Dan's precision and execution throughout the year and a half we worked with him.

Valley View Farm has the best set up for a wedding. Truly. The flow of the night from preceremony hanging at the Sugarhouse cider bar, to vows in the pavilion, cocktail hour on the patio, and dinner in the barn; it's the perfect amount of movement to allow guests to constantly have something to be impressed by.

Thank you Sue, David, & all the VVF staff for making July 10th the happiest of all of our days. You guys are incredible.

+ 12

photos

Linda S.

Married on 07/02/2021

Absolutely amazing

Valley View Farm is THE perfect wedding venue! From start to finish, everything was beautifully organized. Planning a wedding is stressful, but Alex made it seem like a breeze. We and our 110 guests could not say enough good things about Valley View and all the staff! 10/10!

Allison N.

Married on 06/25/2021

Best Day of My Life

This review is long overdue – but I just wasn't sure how to write down in words just how much everyone at Valley View Farm worked to make our wedding day as amazing and beautiful as it was. To write this review means its over and I am not sure I'm ready for that! I have to tell any brides/grooms looking at VVF for their wedding DO IT! Aside from the absolutely stunning setting that is Valley View their team is just as stunning. Teri is amazing an absolute gem of a person to work with. Planning a wedding during covid is hard but Teri and her team never made me feel like a burden with all the questions and concerns I was throwing at her. From our very first sit down meeting where Teri and Thad sat down with us and went over our entire day and cocktail menu. I did not have to stress about one thing when it came to planning this wedding – Teri sent me vendors that came highly recommended by VV and they were all a pleasure to work with! Thaddeus made the most amazing signature cocktails for our guest that they are still trying to recreate these! The vision I had in my head was nothing compared to what Teri and her assistant Shannon put together for us the day of. These two women never stopped moving from beginning to end! So I again I can't stress this enough, if you are considering VVF just do it! The stress this amazing venue saved me and my family while planning our wedding is unimaginable. I was the most calm I have been on my wedding day and that is all due to Teri and her team.

+ 2

photos

Erica S.

Married on 06/20/2021

Valley View Farm - Jewish Wedding 6/20/2021

Wow. I don't even know where to begin to explain how incredible this venue is, from all the staff, to our wedding coordinator, bar manager, to the beauty of the farm. Our wedding was on 6.20.2021 and we were planning the wedding through COVID. Our wedding coordinator went above and beyond to have frequent conversations with me and my mom to discuss all the details of our wedding. Alex, our coordinator, provided honest advice, helped us think outside the box, and always reassured us that everything would be perfect. Our wedding was beyond perfect, thanks to Alex and his team. He worked with us to bring our dream wedding vision to life, he worked with all our vendors to ensure they were in sync with the timeline of the day. Because of his attention to detail, the wedding ran flawlessly.

One major point to also state here is that our wedding was a full kosher wedding. We brought in a caterer from New York who had to "kosher" the kitchen, ensure all the utensils for the bar were kosher, as well as the fruit, syrup, alcohol, etc that was used at our wedding. Alex and his team were patient and worked hand in hand with our caterer to ensure the wedding would be perfect and that the caterer would be able to do his job seamlessly. Thank you to VVF for allowing us to have our dream wedding, but also accommodate our kosher guests and family.

I could not recommend this venue more, it is beyond perfect and I could not have asked for a more perfect wedding. Thank you to VVF for making all our dreams come true!!

Andrea S.

Married on 06/11/2021

The Perfect Venue & Team

Since setting eyes on Valley View Farm a few years back, I knew I'd want to have my one-day wedding there. Fast forward to February of 2020 and within a week of getting engaged, I was begging my now husband to go look at Valley View. Although he thought we should enjoy the excitement and wait a little to start planning our wedding, he agreed to go visit the farm. To say we were both blown away upon stepping foot on the property, would be an understatement. As we got back into the car, my husband turned to me and said, "we can't look anywhere else – this is where we're getting married".

From start to finish, the team at Valley View, especially Dan, made our rollercoaster of an experience planning a wedding during a pandemic, seamless. As you can imagine with the uncertainty of everything, anxiety levels were high, but Dan was calm and collected the entire time – which I completely appreciated, as I was not (haha). An event planner myself, I was worried about all the day of details, but come wedding day, I didn't have to worry about a thing and could fully enjoy the day – Dan took care of every single detail. I really cannot say enough about Dan; he was such a joy to work with and meeting him was one of our highlights of wedding planning.

Our day at Valley View in June was perfection – from Dan hand feeding me appetizers so I wouldn't get anything on my dress, to Thaddeus' amazing signature cocktails, to how beautiful the farm looked – everything was flawless. Two months later, my family, friends, husband and I still cannot get over how beautiful the day was, and how Dan and the Valley View team made our wedding day exactly how we pictured it. I highly recommend Valley View to anyone looking for the perfect wedding venue.


Elena S.

Married on 10/30/2020

Couldn't get here soon enough

Our wedding is 10.30.20 so we have not yet gotten our big day at Valley View but I have zero concerns and stresses working with their team. Not only is the venue breathtaking but the team has been responsive, kind, and so incredibly helpful. One thing I've found throughout this wedding planning process is what we are expected to know a lot of things which, unless we've been married before, we'd have no idea about and some vendors treat you as if you should already have all the answers. Valley View has been the opposite. They've kindly answered all of our questions, provided guidance on next steps, etc. what questions we should be asking vendors and so much more.

The ultimate testament to this venue is when I was at the beach shortly after booking (sight unseen) and someone overheard me on the beach and ran over because they thought we may have been discussing valley view and they gushed and provided the highest praises for the venue and most importantly the team.

Will update post big day :)

Emily N.

Married on 10/24/2020

Beautiful Venue & Amazing Staff!!

When we found out we would have to reschedule our wedding for the 3rd time and find the 3rd venue, we thought about cancelling altogether. When our wedding coordinator found Valley View Farm and they had only 1 Saturday left for the summer, we knew it was fate. From the first person we talked to at the Farm all the way to the morning after our wedding, it was more than we could ever have imagined. I never thought we'd get married in such a beautiful location and top it off with the friendliest, most knowledgeable planners & staff. It was a dream come true!! Valley View is a well-oiled machine which takes so much of the stress away from planning. While proving they know what they're doing, they also make you, your family & all your guests feel like the only ones to ever get married in this beautiful place!

Alex is a gem to work with and really provides a personalized touch to everything. He truly got to know my (now) husband & I, providing advice and guidance when appropriate. We loved going to Valley View and hanging out (planning) with Alex because it felt so comfortable. The team provides everything a bride, or a wedding vendor would want in a shared Google planner with a detailed schedule, seating chart template, layout, bar details, etc. I was able to share it with all our vendors, so we were all on the same page leading up to the wedding and day-of. I could not recommend Valley View enough and wish I could relive our wedding day over & over at their amazing venue!
Are you interested?
Send a message