80 Reviews
Recommended by 100% of couples
Quality of service

5 out of 5 rating

Average response time

5 out of 5 rating

Professionalism

5 out of 5 rating

Value

5 out of 5 rating

Flexibility

5 out of 5 rating
21 User photos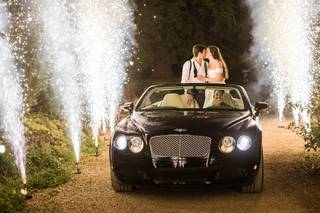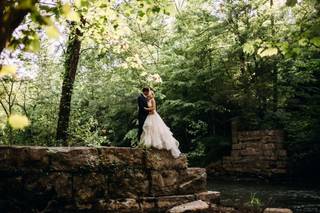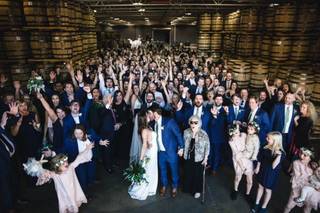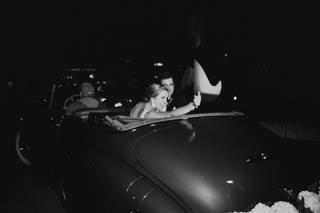 + 17

photos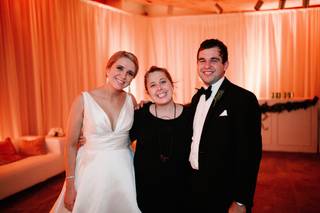 Gracie A.

Married on 06/29/2019

Made the whole wedding planning process a breeze!

The V. Love crew helped to make our day perfect! We could not have done it without them! They handled all the details of setup and breakdown and I never once had to worry! Definitely recommend using them!

Charlotte L.

Married on 06/01/2019

Fabulous Wedding Experience!

Raven and the whole "team" at V. Love Events were awesome to work with in planning and executing our whole wedding weekend. They really focused on the details, which allowed us to relax and enjoy the whole wedding experience. I would definitely recommend them to make any occasion special and memorable!

Olivia

Married on 06/09/2018

I can't even begin to describe how love events and staffing made my wedding day a complete dream. They helped me every step of the way and helped me to relax and just enjoy my wedding day. They took care of it all and were so sweet the whole time. I have nothing negative to say.

Are you interested?

Send a message

Dan

Married on 05/27/2018

Twas a magic night put on by a qualified crew who also happened to be close friends of ours.

Stevie

Married on 05/19/2018

We just don't have enough good things to say. Our wedding day was a dream and it's all because of these guys.

Ashlee

Married on 03/03/2018

Victoria Love & her team are truly the best. They will keep your mind at ease and a smile on your face at all times. Their attention to detail & creativity is unparalleled! I truly love this team like family & will be forever grateful for everything they did for our special day.

Anna

Married on 11/18/2017

Victoria and her team are worth every single penny and then some. From the first meeting until the very last dance at the reception, she takes care of everything. I didn't feel stressed at all throughout the entire process or the day of because I knew Victoria was in charge, she orchestrated an amazing event that went off without a hitch. Because of her and her team we have some priceless memories and a wedding that we will never forget.

Amy

Married on 10/27/2017

Victoria and her team were awesome! They made it possible for my daughter's wedding to reflect her and her fiancé's personalities, and it was the party of all of our dreams. We were not planning on hiring a wedding co-ordinator, but it ended up being the best decision we ever made; one that made our event into an over-the-top perfect affair!

Russ

Married on 10/27/2017

Don't even know where to start! Victoria Love events was right on point and brought so much ease to wedding planning. From day one our stress was released and we knew we had a great team of individuals that wanted a special day that my wife and I would not forget. They were quick to respond and listened to everything we wanted while also giving great advice from previous experience. Victoria Love Events was able to give us everything we wanted for the wedding plus more while also staying within our desired wedding budget. Would highly recommend them to anyone doing a wedding in the future!

Rachel

Married on 10/27/2017

How to even begin summarizing our wonderful experience with Victoria and her team... There are really not the words to express how grateful we are for them. From the beginning, we expressed to Victoria that we had a tighter budget, but did not want that to reflect in our wedding day or guest experience. If there is anyone in the world that can make a low budget wedding look like a million bucks, it's Victoria. Investing in her planning expertise and her team was the greatest decision we made in the whole process. Her connections and relationships with the various Chattanooga vendors are invaluable. Her knowledge and organization helped make every step of the planning process smooth for my mom and I- we could not believe how confident and calm we felt going into wedding week. Victoria worked with me, despite me living out of town in TX, via Skype meetings, early meetings/late meetings/weekend meetings/meetings on her day off... you name it. She was constantly just a text away and I never had to worry about my questions being answered. Ok, so the day of... wow. Speechless. Victoria is QUEEN. My friends and family were coming up to me throughout the reception to compliment how smooth the entire wedding had been. If there was ever a problem during the day, I had no idea whatsoever. Which was truly amazing and I cannot speak to how special it made my day. My mom and I were never stressed, questioning if we were on schedule, or worried about any detail of setup or tear down. It was really a little bit of magic... I started my wedding day with a coffee from a local vendor that Victoria very kindly brought me without me even having to ask and ended with all of my bags and bags magically in our getaway car and all of my family's items in theirs. I could honestly go on forever. If you're ever questioning whether you should hire Victoria and her team, don't. Go for it! Kate, Raven, and Victoria- thank you from the bottom of our hearts for making our wedding a true dream!

+ 4

photos

Susan

Married on 10/14/2017

When my daughter decided to get married, she chose a venue that had charm but little else in the way of providing necessary items for hosting a wedding. I was overwhelmed at the thought of trying to pull something together for a venue such as this. My husband had worked before on some events for non-profit agencies with Victoria Love at Victoria Love Events and had had very positive experiences with her. So I contacted Victoria, and luckily we were able to secure her services for our daughter's October wedding. Hiring Victoria was one of the best moves we ever made!!! She is highly organized and is an amazing event planner full of helpful and useful suggestions and ideas. Victoria was totally responsive to our needs and desires, and she possessed a can do attitude and was so delightful and easy to work with. We had interactions with her over a span of 10 or so months and every step of the way was positive! I have talked to many mothers of the bride who share with me that they were so exhausted and stressed on the day of their daughter's wedding that they couldn't enjoy it. My experience was on the total opposite end of the spectrum. My daughter has said that her wedding was the most magical day of her iife, and I can add that it was one of the most joyful, happy days of mine, too, due, in large part, to Victoria taking care of literally everything!!! She worked well with all of the vendors from invitations to lighting and sound, from flowers and design to catering. Everyone loved her as she has an easy going, pleasing personality, and they seemed to go the extra mile for her as they sensed her respect for them and they admire her as a professional and a person. I can honestly say that she and her excellent staff went way beyond our wildest dreams in creating one of the (if not the most) amazing days in our family's life. We highly recommend Victoria and feel like she was a excellent bargain for the services she provided! Thank you Victoria for all!!!

Trevor

Married on 10/14/2017

As a groom I was not sure what to expect from my wedding. Victoria and her staff made it the most fun night I have ever been apart of. There wasn't one detail that wasn't planned out and completely stress free. I would recommend her to anyone!

Cindy

Married on 10/07/2017

Victoria and her staff are incredible! As mother of the groom with bride, groom, and bride's family out of town and the wedding here in Chattanooga, they were invaluable. At every crisis, ( and there were a few, after all it's a wedding!) they handled it with professionalism and made everything run like clockwork. I would recommend them in a heartbeat to any and all.

Tom

Married on 09/16/2017

The best in the business. Everything was perfect.f

Jamison

Married on 09/02/2017

Truly first class. Goes above and beyond with every step of the process. A wonderful person to work with and a true planning genius!

Maureen

Married on 09/02/2017

Victoria and her team are very professional, detail oriented, creative and fun to work with! She really works to keep in your budget and still deliver a beautiful wedding. If you are looking for a wedding planner look no further!

Randy

Married on 09/02/2017

Rely on Victoria and her staff's opinions and ideas. They have wonderful visions of what the wedding can be based on the discussions they have with you along the way and their excellent intuition.

Janel

Married on 07/23/2017

Our daughter had an outdoor wedding at our home. It was a huge undertaking, but Victoria Love and her staff covered all the details with ease and expertise. Their vendor contacts and organization were amazing. It was the wedding our daughter dreamed of and more. Victoria was ahead and on top of all the details and was a joy to work with and was always wearing a smile. I would recommend her to anyone wanting the wedding of their dreams.

+ 4

photos

Eliza

Married on 06/17/2017

I absolutely cannot say enough glowing words about Victoria and her staff and knowledge in wedding planning. She was able to spot and fix issues before they occurred. All we had to do was tell her what we wanted and like magic it would occur. She turned my budget wedding into a fabulous event that all of our family is still talking about. She's a joy to work with and she really cares about her brides on a personal level. She's also professional as hell and will make sure your vendors stay in line and give you the absolute BEST service they have. She's an essential to keeping any event on track. She kept my crazy family in line with love - something I could never do!

Sarah

Married on 05/13/2017

I am not sure that I have the adequate words to express my gratitude for Victoria and her staff during our wedding planning Process. We started the planning with Victoria for our May 2017 wedding in June 2016. From that moment on, she has been our organizer, cheerleader, facilitator, creative genius, and honest soundboard. Her "get it done" attitude helps everything keep moving along and her "we will figure it out" spirit helps bring a Bride's vision to fruition. Victoria is truly gifted at what she does and has the perfect mix of dedication, pride in her work, charisma, organization, and fun-loving attitude to be great at what she does. Perhaps her best attribute is her loyalty and dedication to her clients, always willing to say on the bride's behalf if something is not right. She we the best person to have in my corner for the wedding planning process. She facilitated at beautiful tented ceremony when our outdoor ceremony was rained out. Our guests were stunned when we told them that this was the "plan B." This was all while also planning the rehearsal dinner and welcome party for 150 guests the night before the wedding. She is a wedding wonder woman! I really cannot say enough good things about Victoria. She is worth every single penny you will spend on her, without a doubt. I wish I had more events to plan as I would definitely hire her.

Anne

Married on 04/29/2017

Victoria Love was worth every penny. Because of her, we were able to relax and enjoy the whole wedding weekend.
After the wedding, people kept saying to me (mother of the bride), "Aren't you glad it's over?"
Isn't that sad, that one of the biggest events of your daughter's and your life would be thought of as something "to get over with!" A wedding should be about moving from one phase of your life into another, celebrating the relationship you have had with each other as mother and daughter and moving forward into a new relationship as friends, equals, sharing your own stories of relationship and marriage, what you've struggled with, what you've learned. Because we had Victoria helping us, we were able to use even the planning of the wedding to focus on what really matters and grow closer. When things got tense, as they inevitably will, V Love was there with her firm, even hand to keep things moving in the right direction. I'd do it all again tomorrow with V Love there providing her knowledge and support.

Eleanor

Married on 04/29/2017

I HIGHLY recommend Victoria Love Events. I had a vision that would not have come to fruition if it hadn't been for Victoria and her team.

Alison

Married on 04/01/2017

Victoria Love isn't just awesome, she is simply the best. She is hands down the most organized, professional, creative and hard working person you will ever meet. She is detail-oriented, amazingly efficient, on track and on time with everything she does, and above all else a pleasure to work with. She does everything with a huge smile on her face. You can tell she is not only excellent at her job, but loves what she does. And the high bar and standards of excellence she sets for herself are mirrored by her staff. Her help was truly priceless! Best of all we were able to thoroughly enjoy every moment of the weekend and let her worry about the details. We kept calling her the "Love" of our life. I would absolutely use her again for future events and occasions.

Santosh

Married on 03/11/2017

Victoria is amazing and had our wedding go down in the smoothest fashion. Despite iffy weather and all she pulled off what many say is one of the classier weddings in town.

She's thorough, thoughtful, and even if it is about the bride, makes the groom feel heard.

If you're ever in the fence, call me, using Victoria is the easiest sell in the world.

Jessica

Married on 10/15/2016

Victoria and her staff were worth every penny spent on her services. She was organized throughout the planning and execution; extremely responsive; flexible in acquiring last minute add one; and just extremely nice to me and my family. If you want to have a party that will bring the best of what Chattanooga has to offer, Victoria is the answer. I promise you will not be disappointed at all!!!
Are you interested?
Send a message