386 Reviews
Recommended by 100% of couples
Quality of service

5 out of 5 rating

Average response time

5 out of 5 rating

Professionalism

5 out of 5 rating

Value

5 out of 5 rating

Flexibility

5 out of 5 rating
143 User photos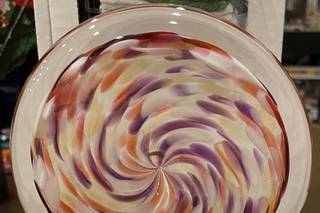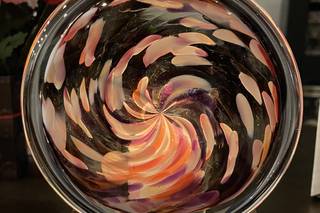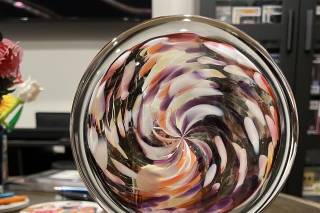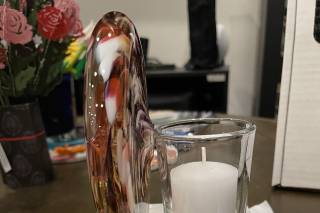 + 139

photos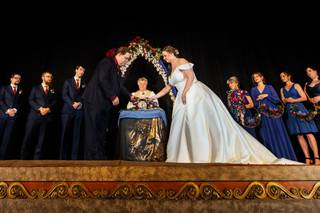 Alissa M.

Getting married on 08/15/2023

Your team is amazing!

I just want to give a very special thank you to the Unity in Glass team! They were very accommodating for our special order and we couldn't be happier with our beautiful stemless wine glass tumblers. The quality of glass is very pleasant to the touch and my favorite part is the glasses are nice and thick. They feel very sturdy. We got these before our wedding so that they will match the other pieces we order from our unity ceremony and we look forward to working again with them in the future.

Jenny K.

Married on 09/10/2022

Beautiful!

My husband and I absolutely love our unity in glass sculpture! It is so beautiful and turned out better than we could have ever imagined! It is such a great representation of our wedding and we are so happy with it! I would highly recommend them if you are thinking of doing a glass unity ceremony for your wedding!

Victoria H.

Married on 09/10/2022

Beautiful Piece and Great service!

Unity in Glass by Lee Ware was absolutely amazing! They created a beautiful piece for myself and my wife that we both really like. We are very impressed.

Heidi was always kind and answered any questions that we had and was very thorough and professional. She provided excellent customer service throughout the process. I also really appreciated that the kit comes with clear instructions on exactly what to do and how to do it. That was much appreciated.

The piece turned out to be perfect. The colors are very vivid and beautiful. They really created a beautiful unity piece. We were happy with how it turned out. We will cherish this piece forever. I would highly recommend Unity in Glass. I don't think you will be disappointed.

Are you interested?

Send a message

Jordan M.

Married on 07/12/2022

Highly Recommend!

As soon as I came across unity and glass and discovered the idea of a "glass ceremony" I knew I wanted to have this at our New Years Eve Wedding. Lee at Unity in Glass helped my husband and I pick what percentage of colors to put on in our vase. They provided excellent customer service and responded quickly to my many emails. They were patient and pleasant to work with. The process of sending the glass back was easy with the provided return bags and shipping information. We love our finished vase and are so happy we decided to make this a part of our wedding! It is beautiful and we highly recommend this company!!!!

Stephen H.

Married on 12/03/2021

Amazing meaning and gorgeous glass sculpture.

My wife and I used Unity in Glass for our Unity ceremony, thinking that it looked like a novel and amazing way to commemorate our wedding that we could use as a piece of art in the house as well. After receiving the piece in the mail we both were impressed and comment on it almost daily. It represents our lives coming together and will continue to do so as a timeless piece in the house.

Anjeanette S.

Married on 10/03/2021

A True Masterpiece

Lee was a pleasure to work with. Our colors were Red, White and Blue and he took the time to breakdown the percentages of which colors to use to create a Patriotic Aurora. He explained why we needed to include orange and aqua, colors I would not have ordered on my own. The crystals were a huge hit at our ceremony, as none of our friends had encountered them and many who have used sand were envious. I recommended they reach out for a crystal sculpture for their 5 or 10 year anniversaries. I included a note when I returned the crystals, as I live with a cat and I had no idea if his furr had come in contact or not, so the crystals were rinsed before our pieces were made.

Absolutely stunning!!! We ordered the necklace piece as well as the Aurora. We also added on an inscription to the Aurora to customize it more to us as a couple. The first thing my husband did once the Aurora arrived was to light the tea light candle that came with it. It's so magical! I cannot describe to you how much we love our Aurora!!! The piece has tiny rubber feet on the bottom and is of very thick, heavy glass. It will not be knocked over, accidentally.

I recommend Unity in Glass by Lee Ware 100%. Spend the extra money (than sand), you'll not regret it!

Regina S.

Married on 10/02/2021

Exceeded All Expectations

As this was not our first wedding and we had children to include in our ceremony, we wanted to have some kind of unity ceremony. Researching options we loved the idea of the blending of glass. This company blew us away with their customer service and stunning end product. I would recommend over and over again!

Jerry A.

Married on 07/08/2021

There are no words!!!

It should be known that I have never written a review for any product or service before. When preparing for our wedding, my wife and I chose to have a glass ceremony. The Officiant gave a speech referring to the concept, understanding our marriage would have tough times. I tried to reflect, that persevering through challenges together, we would truly become one forged in the fire of life. Inseparable. Just like the glass itself. They have earned their five stars.
Within a year, without going into too much detail, my family went through something very difficult. We reached out for another original piece to keep and hold as a beautiful memory. The amount of empathy, understanding, and compassion we received from the staff at this company is at a level forgotten in this world. I couldn't have asked for more from them as professionals. I am humbled by them as a human. They truly comprehend- how what they do- carries such important symbolism. And, after opening up a direct dialogue, it is clear, they treat each project with the professionalism it deserves.
My only regret about working with this company is that we haven't had the chance to thank them in person for what they have done for our family.
Love you guys
Amanda and Jerry
keep doin' it

Christine

Married on 07/03/2021

Worth the price!

We ordered the sculpture and two ornaments to gift our parents. We would absolutely recommend using this company. We weren't sure at first if we wanted to pay the price but it was well worth it to have these keepsakes for the rest of our lives! They also have nice scripts to use for the ceremony while you are pouring the glass. It only took about a month to receive the finished product after the wedding. They turned out absolutely gorgeous! They also included a pendant as a thank you and sent back the remaining glass pieces to keep and use for other things. We used aquamarine, ivory, blush pink, and champagne for our colors. Definitely check this company out if you are on the fence!

Emilee F.

Married on 06/12/2021

Stunning Treasure

We could not be happier with our Unity Glass Heart! It's simply gorgeous. We will treasure it forever.

Ashley

Married on 02/05/2021

We loved our experience and our unity piece!!!!

When discussing unity ceremony ideas with my then fiancé, we both agreed that the entire concept felt generic and obligatory after the number of weddings we'd attended. We explored several alternative ceremony ideas and absolutely fell in love with this one. While my initial concern was that it was overpriced for a unity ceremony, my thoughtful mother gifted the piece to us, making it even more special. Our final piece arrived roughly 6 weeks after our wedding and it is stunning, customized with our wedding colors and our love. It will forever be the centerpiece of our home's mantel. The company even provided a complimentary and thoughtful unity pendant, also made from our color glass beads. My mother ordered herself and my mother-in-law the personalized Christmas ornament made from our colors. We love this so much and will continue to recommend you to others we know who are in search of a timeless unity ceremony!

Katie S.

Married on 10/19/2020

Absolutely Amazing!

OMG! I cannot rave enough about Unity In Glass! It's such a unique and find idea compared to the your other typical unity ceremonies. We did the 2 step option to be more flexible with our budget and I'm so grateful. The customer service has been an absolute dream to work with and has answered every question I've had. Today, we received our sculpture and 2 ornaments and they turned out amazing! I'm so very pleased with everything and highly recommend this to all the brides and grooms out there looking for something fun and unique.

Monika B.

Married on 10/10/2020

Stunning Work of Art

We wanted a unique unity ceremony--a reminder of our union that we could cherish for years to come. When we saw our vase for the first time, we were in awe. It is a beautifully-crafted, stunning piece of art. Our entire process with Unity in Glass was wonderful! Everything arrived promptly, there was excellent communication, and all three pieces were breathtaking (we also ordered an ornament and a ring bowl). We are grateful that Unity in Glass was part of our special day and now part of our home. We HIGHLY recommend going with Unity in Glass from Lee Ware.

Reagan C.

Married on 10/10/2020

Impeccable

For brides wants a unique unity ceremony, Unity in Glass from Lee Ware is absolutely amazing!! Their pieces are gorgeous and timeless. The customer service was even better. I truly felt as though they appreciated our business and being a part of our day. Added bonus, they keep some of the glass chips from your wedding day for a year in case you want something else made out of it! We chose an ornament and hope to get a vase made for an anniversary. I highly recommend them!

Becky L.

Married on 10/10/2020

A beautiful reminder of the love that will last a lifetime

I was a pandemic bride and I felt as though I needed something special to commemorate the day since we had to make so many sacrifices in order to have a safe event. I stumbled through the internet looking for "that thing" that will be memorable from our ceremony, especially since we weren't planning on doing vows. I looked into sand pouring and hand fastening, but those didn't really fit my needs.

I came across Unity In Glass and I was BLOWN AWAY (get it? That's a glass-blowing joke). In all seriousness, I had never heard of this type of custom glasswork and I knew this was something I wanted in my wedding. We ordered a vase and were grateful that their website has photos of what various color combinations are.

Once the order was placed (with some additional surprise gifts for our moms), we were promptly contacted by their office to confirm and let us know additional details on the process. We received the glass flecks very quickly and everything was clearly labeled so it was easy to follow.

After the mixed glass was sent back after the wedding ceremony, we were updated that they had arrived and another update on when the glass was completed and getting ready to be shipped. There was constant clear communication from Unity In Glass which truly made you feel like a special customer.

When we got the vase back we were completely in awe. It is beautifully crafted and it's so special to us. When we look at it, we think about the moment we looked into each others eyes said "I Do". We will cherish this piece of art for the rest of our lives.

Thank you Unity In Glass by Lee Ware!

Riley

Married on 09/19/2020

Absolutely Stunning!!

My husband and I are amazed at the blown glass bowl we had custom made. I found a bowl on the Facebook page and fell in love. It was unfortunately discontinued but I talked to them and they agreed to make it for me. They are absolutely amazing at customer service and will do anything they can to make your big day as special as they can. 10 out of 10 would fully recommend Unity in Glass for any newly engaged couples looking for a unique ceremony.

Leah P.

Married on 08/01/2020

A Cool Keepsake from our Day

My hubby and I were looking for a unique unity ceremony during our wedding. We went down the rabbit hole of sand, knots, candles and just as we were about to give up then Unity in Glass showed up. WE ABSOLUTELY LOVED EVERYTHING! The team custom matched our wedding colors, answered every question and made a beautiful keepsake! We plan on using the remaining material a paperweight for our mom's!!! I highly recommend if you are looking for a very cool reminder of your special day!

Iris A.

Married on 07/19/2020

Unique unity ceremony

We were so happy to find a unique Unity Ceremony option! We had a small ceremony in May and had to postpone our big reception until July. Our vase and ornaments were completed and mailed to us before our July date so they got to be included! They do beautiful work and we highly recommend them to anyone looking for that special touch!

Melinda K.

Married on 07/18/2020

Lifelong memory of our special day!

My husband and I love glass art- some of our favorite pieces in our home are made of glass and a few we even made ourselves! From the beginning the unity in glass team was amazing. They were so responsive and helped us make our vision for our sculpture into reality. It was so special having this be a part of our ceremony too, we loved being able to include our families in our ceremony this way. Instructions were clear and the team provided everything we needed to send our sculpture out. The sculpture came back in a timely manner and is more than we imagined! We are so happy to display this in our home for many years to come.

Kayli W.

Married on 07/12/2020

Amazing quality work!!

I found Unity in Glass online when searching for a unique unity ceremony. The whole process was very simple and everyone I worked with was helpful and nice!.They included everything I would need to return my glass pieces after the ceremony. Once I returned the pieces it didn't take very long at all to receive my finished piece, plus they returned the leftover pieces of glass that weren't used! They also included a small gift made from the pieces of glass as well which was very nice! My sculpture is beautiful and incredibly well made!! I would definitely recommend them!!

Natasha J.

Married on 06/20/2020

Do Yourself a Favor

We are so thrilled with our wedding glass! It made for a beautiful unity ceremony and a unique and precious keepsake. we were a little taken aback by the price at first, but the service was absolutely amazing. everything was prompt and well packaged. Not a single thing was halfway done. Do yourself a favor and work with these wonderful people, it is worth every cent!

Chelsie C.

Married on 06/13/2020

Beautiful glasswork to display in our home

We wanted something other than the traditional candle or sand and Unity in Glass was a perfect fit! We had the glass pieces for our ceremony and a beautiful piece to display after.

Megan H.

Married on 06/11/2020

Would recommend to anyone!

We absolutely love our glass piece from Unity in Glass! Such a beautiful keepsake to have from our wedding. They were so responsive from the very first email I sent inquiring about their products to the very last email letting me know it was shipped. Ideally, we wanted crystals that would match our wedding but we decided to go with all of our favorite colors. I would recommend this to anyone! They help with any questions you may have.

Heather B.

Married on 06/03/2020

Absolutely Stunning

We chose Unity in Glass as our unity portion of our ceremony and so over the moon that we did! They were very responsive even during the COVID-19 and our items came in a great time and are absolutely stunning. By far one of the most amazing things we chose to do for our wedding and our forever memories that we will have forever! Absolutely recommend them!

B. Leverson

Married on 02/29/2020

Absolutely outstanding company!!

Where do I begin? Unity In Glass has extremely friendly and responsive staff, their customer service is world class and their products are absolutely stunning. I could not recommend them highly enough!!
Are you interested?
Send a message