Reviews
4.9 out of 5 rating
Quality of service

4.9 out of 5 rating

Average response time

4.9 out of 5 rating

Professionalism

4.9 out of 5 rating

Value

4.9 out of 5 rating

Flexibility

4.9 out of 5 rating
98%
Recommended by couples
13 User photos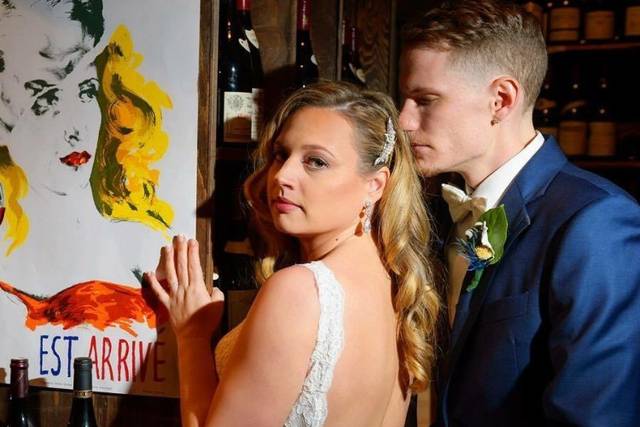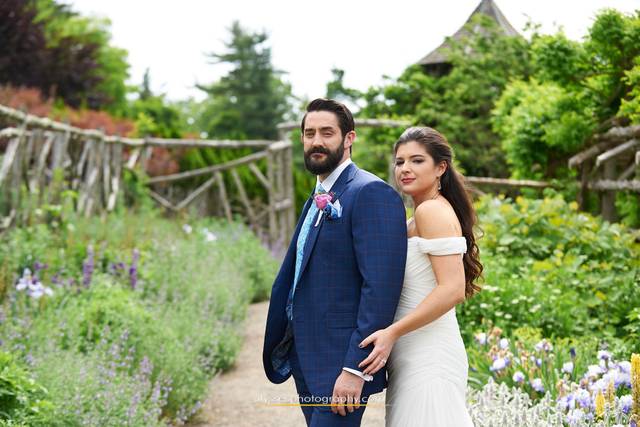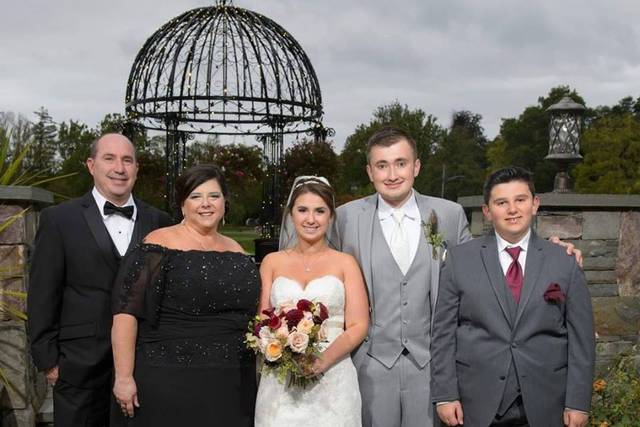 + 9

photos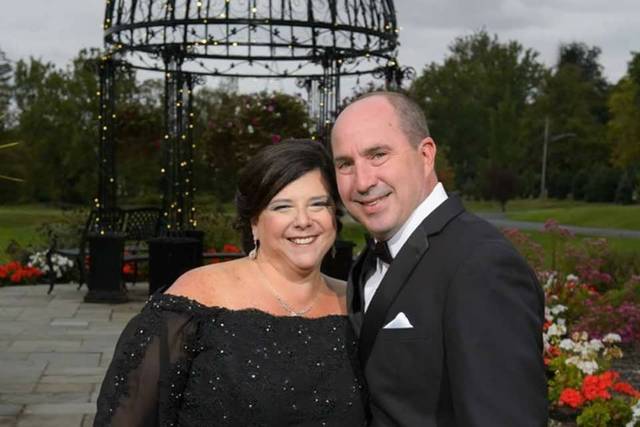 April

Married on 01/17/2020

Jenni & Ulysses are the exceptional dynamic duo. They are warm, welcoming, professional, accommodating & fun. They are very knowledgeable and excellent at planning the entire photo-taking process. We first heard about them through one of our good friends so it all started with the engagement shoot. We were nervous for our first session, but they made us feel at ease. They have a very unique & innovative style and were more than willing to take their time discussing their ideas & bonding with us.

Come wedding time at city hall, we booked them late, but very happy they were so accommodating and able to join us; even in the snow. My wife and I were expecting a bit of a wait at city hall, but to our surprise it went rather quickly; even with both our families present! Despite the fast pace, Jenni & Ulysses are highly experienced and were able to capture every little moment and emotion, as reflected in the amazing photos they took! They made our city hall wedding look like a grand wedding! Everything was spot on, the angles, positioning, lighting; you can't deny that their work is of high-quality. Their work speaks for itself and you can get a glimpse of that from their gallery posted on their site. All of our family and friends were shocked at the photos once we showed them. We couldn't be happier with how the photos turned out!

Planning the engagement shoot & the wedding has the potential to be frustrating, but it does not have to be. Jenni & Ulysses made the entire process seamless and at the end of it all they feel like family. If you're looking for a highly experienced & professional pair of photographers with unique/avant-guard styles willing to work together with you, then look no further. These two will create the most beautiful & timeless photos you will continue to cherish for your lifetime!

- April & Chris

Christina B.

Married on 04/27/2019

The Best Ever!

This review doesn't do this amazing couple and photography justice.
They are personable, have a keen eye, and the pictures are remarkable. Ulysses and Jenni made our day just a little bit easier and captured the special day so perfectly.

Kevin W.

Married on 10/31/2018

Amazing!

Jenni and Ulysses ROCK!!! They are truly incredible photographers who compliment each other in every way possible. They instantly made us feel right at home and comfortable in front of the camera. They told our story so vividly. We have received so many compliments on our wedding photo album. I highly recommend Jenni and Ulysses. They are absolutely amazing artists and a truly wonderful duo. We couldn't have imagined a better day!!!! We adore Jenni and Ulysses! They are the best of the best!!!

Are you interested?

Send a message

Samantha W.

Married on 10/31/2018

True Story Tellers

What can I say, Jenni and Ulysses are incredibly talented photographers. From the very first meeting Kevin and I just knew that Jenni and Ulysses would bring our fairytale wedding to life. Jenni and Ulysses took the time to get to know us and made us feel comfortable during our engagement shoot to calm any of those jitters we had about being in front of the camera. We instantly developed a lifelong connection with Jenni and Ulysses. Our wedding photos were everything we could have hoped for and more. Not only are they amazing photographers, but are two beautiful people who deeply care for their clients. We LOVE Jenni and Ulysses and could not have imagined our special day without them!!!!!

Beyond Amazingly FABULOUS!

As a wedding planner, I had the privilege of working with Jenni and Ulysses at my job and knew, without hesitation, that they had to be our wedding photographers when we got engaged. Words (and certainly 5 stars) can never do justice to how unbelievably amazing these two professionals are. From the moment we booked them, at a private meeting in their studio, to our stunning engagement photo shoot and finally our wedding, Jenni and Ulysses are nothing short of pure professionalism. They are kind, funny, engaging and extremely talented. We don't love taking pictures and definitely didn't want "posed" pictures that didn't accurately represent us. For our engagment shoot, Jenni helped me with EVERY details, countless emails were exchanged and the result was an amazing, unique and FUN engagement shoot where the pictures truly captured us as a couple. We then met with them for a private viewing of our photos and they assisted us in putting our album and prints together. The great thing, is both Jenni and Ulysses take the pictures, carry multiple cameras and capture photos when you think they aren't paying attention. At our wedding, they again exchanged endless emails to ensure they captured what and who mattered to us. Jenni provided us with a timeline, list of photos and tip sheet for the day of. They are more than just your wedding photographers, they are there to help in ANY way possible to turn a stressful day into a fun and memorable one. They eased our niece and nephew into having their picture taken and even my parents had an incredible time. Looking through our wedding photos (which there were over 1,000 of) literally brought tears to my eyes as Jenni and Ulysses captured our memborable moments perfectly. When my husband and I were vendor shopping, we didn't even look at another photographer. It was always going to Ulysses Photography. The only item you get to take away at the end of your wedding, once the music stops, food is eaten and flowers have died, are the photos. They are worth every penny we spent and will be using them for our (hopefully, one day) family photos. They are more than just our photographers, they are our friends and it was privilege to work with such incredibly, talented professionals.

Michael

Married on 09/22/2018

Best Photographers!

My wife and I got married 9/22/18 and Ulysses & Jenny were the best photographers we could have ever asked for. I'm not the most comfortable with taking pictures and they made it all so seamless and stress free. They were fantastic with getting our flower girl to come out of her shell. I would recommend them to anyone for any reason they are the BEST!

Kate

Married on 06/09/2018

Captured our love for eternity.

Jenni and Ulysses captured our beautiful day with perfection. The primary emotion we wanted in our photos was a display of our love. We could not be happier with the photos and our work of art album. J+U took the time to get to know us, starting with the engagement shoot. They were seamless in our wedding... they were everywhere but somehow I did not even notice them. J+U work as a team and it is a joy to work with them. My family (mostly my mom!) fell in love with them too and everyone now follows their instagram. If you are looking for a professional, dedicated, talented team of photographers who will capture every emotion of the moment - then book J+U right now.

Jennifer

Married on 10/21/2017

Simply the best. From the very beginning. They were literally like my wedding photographers and wedding planner in one package. From our initial contact, to planning our engagement shoot, to our actual engagement shoot, to our engagement shoot reveal, to planning our wedding timeline, to our wedding day, and now all of the beautiful photos they captured. Words do not describe how amazing they are, seriously...I don't have words. Obviously getting married was chartering new territory for my husband and myself, but working with Jenni and Ulysses made everything simple, seamless, and not to mention, BEAUTIFUL (if you don't believe me just head on over to their website and view their beautiful galleries). It is SO worth it to hire quality wedding photographers. After our wedding (and after our friends and family saw our online gallery) I can't even tell you how many people told me "I wish I had that from my wedding" or "how did they manage to take so many amazing quality photos, I didn't even see them taking our picture!" They are simply the best. Seriously. Thank you Jenni and Ulysses!!
Xo Jennifer

Harvey

Married on 10/08/2017

Words can't express the pure joy and ease in which Ulysses and Jenni conduct their business. They are the utmost professionals and top in their field, and they have easily become a part of the family. Most people can agree that photography is one of the most important aspects to your wedding, and Ulysses and Jenni was the best choice that we could have made. The decision making process for packages and products were seamless, and their work speaks for itself. If anyone out there is on the cusp between Ulysses and Jenni or another photographer, no disrespect to anyone else, but choose Ulysses and Jenni!

Lorie

Married on 10/08/2017

I could speak for days about how much we love Ulysses and Jenni. They are a couple's DREAM vendor - super organized, helpful, accessible and genuinely excited for you throughout the planning process. You know you are in good hands when all of your other vendors rave about how much they love them as people and pros. The complementary engagement session was so much fun and a great way to get to know them and their style. On the day of the wedding they were a calming and reassuring presence and helped us deal with any kinks with ease. They blended in seamlessly and worked hard to capture all of the big and little moments. They were so fast to provide the proofs and the resulting product is thoughtful, unique, and natural - never cookie cutter or "standard" - and just so incredibly beautiful. The photos will truly stand the test of time and we will cherish and share them with our families for a long time. Thank you Ulysses and Jenni!

Allison

Married on 09/30/2017

Jenni and Ulysses are amazing!! They are amazing to work with and so on top of everything!! My wedding photos came out amazing!!!

Bernadette

Married on 08/20/2017

We have known Jenni and Ulysses for years so when it came down to picking a photographer for our wedding we knew who to ask. They are the BEST!! They were able to take any part of our venue and turn it into beautiful scenery for each photo. The photos they took really captured our special wedding weekend!

Bill

Married on 08/20/2017

For our wedding, having what seemed to be hundreds of choices to make regarding flowers, venue, decorations...(and the list goes on!) for our photographers, the choice was easy -Jenni and Ulysses. They did both my brother-in-law's and sister-in-law's weddings before us and the pictures looked so amazing we knew we had to have them photograph our wedding. They were extremely accommodating, warm and friendly people; not to mention our wedding album looks more like a photoshoot for a magazine! It was truly a wonderful experience having Jenni and Ulysses at our wedding!

Jackie

Married on 11/05/2016

AAMMMAAAZZZIIINNNGGGG!!!!! Ulysses and Jenni are truly a dynamic duo! They're work is other worldly! As if their superb work wasn't enough, they are wonderful, friendly, just awesome people! Found a family photographer for life! Looking forward to grow my family with Ulysses and Jenni capturing every moment!

Sarah

Married on 09/24/2016

I cannot say enough about Jenni and Ulysses! The fact that they themselves are a married couple helped us feel so much more at ease with them...they are friendly, unobtrusive yet ALWAYS there when you need them! The photographs are absolutely stunning and they made everything so effortless for us! LOVE LOVE

Tanya

Married on 09/17/2016

Jenni and Ulysses have been part of my life for a number of years now and I was only too excited to book them for our big day. They always make you feel at ease and are truly and uniquely creative, these two things combine to create absolutely beautiful shots every time. I guarantee that you will not be disappointed if you choose these two wonderful people to capture your special day.

Julia

Married on 09/03/2016

Let me just start by saying that my family wants to adopt Ulysses and Jenni. They are the coolest, sweetest, and most professional photographers I've ever met. Plus, they deliver the most gorgeous photos! My husband and I first met this dynamic duo at a friends' wedding a few years ago. We noticed how on point they were, and they noticed how fun loving we were on the dance floor. Instant connection. As soon as it was our turn to ring the wedding bells, we reached out to Ulysses and Jenni immediately. Since then they have done everything in their power to make our wedding the most magical and easy day of our lives. From the engagement shoot to the cake cutting, they were prepared, professional, and most importantly, fun. The photography was literally the least of our worries during the whole wedding planning process. Thanks again, Ulysses and Jenni, for being a part of our day and for capturing its beauty perfectly!!

Maryellen

Married on 07/09/2016

If you want a husband and wife team that will make you look good on your wedding photos, then you want to book Jenni and Ulyssess! They are the best! Very personable, caring and loving. They want to make your day special and to make you HAPPY! The pictures are so AMAZING! You won't be disappointed! Book them ASAP because they are very popular and busy!

Rose

Married on 07/03/2016

Our diamonds in the rough...

Three years ago, my mother-in-law said to me "I think I found a photographer for you two!" I replied, "That's okay, I think I am going to go with a couple who's photos have blown me away. They don't over edit and they have the most beautiful images I've seen so far.
Their name is Ulysses Photography." And then it was confirmed with a smile and as she exclaimed, "That's exactly who I was going to recommend!"

From that point, we met with Ulysses and Jenni at their home to review their different packages and also to see more of their photos to be sure they were the ones. After leaving their house from an hour visit, we knew we found the right people to capture our big day.

Ulysses and Jenni are an amazing couple who made us feel comfortable within 5 minutes. And, being comfortable in front of two strangers is hard for everyone. But, the first session for our engagement photos was like we had known Ulysses and Jenni for years. We just trusted them.

Another reason to choose Ulysses and Jenni is that they are on top of the game. They are extremely organized, reliable, understanding AND HELPFUL! Planning a wedding is STRESSFUL! However, I never was stressed when thinking about our photographers.

When it came time for the wedding, we considered Ulysses and Jenni our friends and guests. Their photos are amazing and they truly captured the fun, love, and excitement throughout the entire day. We ended up with over 800 images to choose from, all which we were able to have digital copies of through the package option we chose.

I can't stress enough how amazing Ulysses and Jenni are. One unique quality of this dynamic duo is that they really became our friends. They stay in touch and are the most generous, kind, and outgoing people. I am truly grateful that we found them among the hundreds of photographers in the Westchester area.



Caitlin

Married on 06/11/2016

Jenni and Ulysses are a dream team! After looking at a vast number of photographer's online portfolios, I kept coming back to Ulysses, as the photos were consistently beautiful. Looking at their online portfolio even helped my husband and I decide on our wedding venue. We first met Jenni and Ulysses at our meet and greet where they made us feel like we had been friends for years. The next time we saw them was at our engagement photo shoot, which I hadn't even wanted to do because I thought it would be awkward. Jenni and Ulysses turned it into a fun day…which was not what I expected! We knew going into our wedding day that Jenni and Ulysses would be the vendor we could turn to with any questions/concerns, even if it had nothing to do with photography. They did not disappoint on our wedding day; arriving early, instantly clicking with the bridal party, and being always present yet unobtrusive throughout the night. The photos came back to us quickly and are more beautiful then we could have imagined. Couldn't recommend Jenni and Ulysses more and hope to work with them again in the future!

Jill

Married on 02/12/2016

My husband and I met Ulysses at our friends wedding that we were in. We loved how they worked, how friendly they were and the shots they got were amazing. They have an artistic photo eye. We stayed in contact with them for years on social media until it was or time to get married. They shot our engagement photos and our wedding, and we will to use them again for future photos. After explaining to them what we were looking for photo wise, they nailed it right on the head and we couldn't have been happier. I get comments all the time on my photos on how amazing they are and that our photographers are great and we couldn't agree more. :)

Kiki

Married on 06/20/2015

Jenni and Ulysses are perfect. We loved their work before we ever knew their names, and we haven't seen anyone do a better job of capturing, in real time, the details that make a wedding day so special. They're able to translate movement and spontaneity through still images, all while making you and your loved ones look as vibrant and happy as ever in real life. They took time to get to know and understand us as a couple, and the proof is in the work - which is not only gorgeous but fast. Less than a week after our wedding, we were able to re-live the day through their lenses. Every couple in the world deserves to be as happy with their wedding photos as we are with ours.

Carly

Married on 05/30/2015

I had researched wedding photographers in my area and had looked at portfolios online. As soon as I saw the photos on Ulysses Photography's website I knew they were my wedding photographers. Their work allows the viewer to feel as if they are in the photos, to live that very moment. Ulysses and Jenni are truly artists. They are such a great team and are able to work together so fluidly to capture every single emotion and memory. Their work is simply elegant. My husband and I cannot wait to have Ulysses and Jenni capture the love as our family grows.

Kaitlin

Married on 11/08/2014

Ulysses and Jenni are amazing and gifted photographers that were incredible to work with! By being a couple themselves, they were able to form a connection with us that other photography companies we interviewed were not able to do. They made us feel so comfortable, which made for some gorgeous photography. In our beautifully prepared wedding album (which came extremely quickly!), they were able to capture so many moments from our wedding day that transport us back to exactly how we felt at that very second, which is truly a gift. They were also so helpful in creating Christmas cards with my mother & mother-in-law that got rave reviews from their friends and family. Ulysses and Jenni are two great people and wonderful photographers that helped make our wedding unforgettable. They take such pride in their work and it shows through their breathtaking pictures. I would recommend them again and again!

Ilana

Married on 10/26/2014

We loved Ulysses!!! First off, they are a pleasure to work with. Kind, understanding, and a lot of fun. From our first meeting, we were hooked. We were so nervous to do our engagement shoot. (Oh and VERY stressed with all of our wedding plans). Ulysses and Jenni turned our engagement shoot into a date that they photographed! We had the best time and were obsessed with the pictures. Our wedding pictures were unreal. They really captured the day (without being intrusive in any moment). Somehow, with their magical photography powers, Ulysses and Jenni caught every moment on film, without distracting the organic moments from happening. Within two weeks of our wedding, our album is already ordered!! They are talented, professional, and the results are evident in the gorgeous pictures they take.
Are you interested?
Send a message