149 Reviews
Recommended by 100% of couples
Quality of service

5 out of 5 rating

Average response time

5 out of 5 rating

Professionalism

5 out of 5 rating

Value

5 out of 5 rating

Flexibility

5 out of 5 rating
80 User photos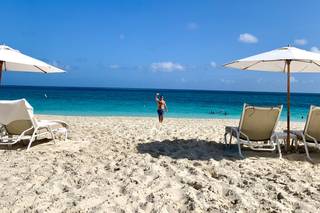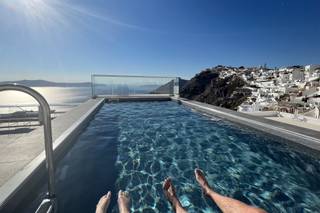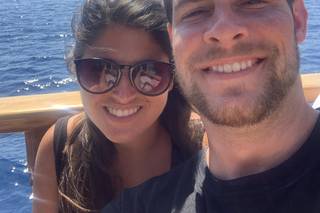 + 76

photos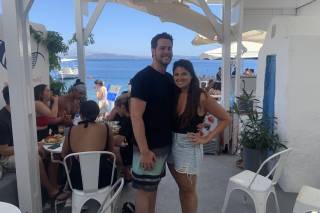 Bridget D.

Married on 12/02/2022

Honeymoon of our dreams

We had the most amazing experience with Travelworks International! Kelly took a lot of time asking us questions and getting to know our likes and dislikes before providing us with a couple of (very detailed) destination options. We ended up going with one of Kelly's initial suggestions and she could not have recommended a better resort for us. We truly had the most incredible honeymoon imaginable. She found us fantastic deals on flights, books our excursions and just made the entire process so so so easy during a very stressful time of planning a wedding. Kelly was so responsive and a week or two before leaving sent us over all of the final information we needed including flight and resort check-in and everything to expect for our travel and arriving/leaving the resort. We are so grateful to Kelly for giving us the honeymoon of our dreams!

Daniel P.

Married on 09/17/2022

Incredibly Helpful! Highly Recommend!

Kelly from Travelworks helped me and my wife pick put together our trip for our honeymoon. We talked over the phone so that she could understand what we were looking for in our honeymoon - location, dates, beach, etc. She gave us many great suggestions within our budget and helped us make a final decision. Our honeymoon was a blast and it was all so easy with Kelly's help. Highly recommend!

Danielle H.

Married on 09/10/2022

Our Honeymoon

Kelly helped us plan our honeymoon, and she was fantastic! She had answered every question that we had (and we had a lot lol), and was always so responsive.
She booked our resort, flights, and even our excursion. Having her help us was like a weight lifted off our shoulders. I highly recommend using her if you're looking to plan any type of trip!

Are you interested?

Send a message

Rachael K.

Married on 08/06/2022

Perfectly planned honeymoon

Kelly worked with us to plan the perfect honeymoon! She worked within our budget, made great recommendations and booked everything for us. It took all of the research and work out of planning, a welcomed gift after planning a wedding. We had a blast and have already booked another trip with her!

Ashley D.

Married on 07/28/2022

Highly recommend

We booked a trip to Ireland that got pushed back for 3 years due to COVID and she was amazing through it all. We had a blast in Ireland and plan on to continue to use her for future adventures! She answered all of my worrisome questions with patience and professionalism. I wouldn't use anyone else!

Anna

Married on 07/22/2022

Exactly what we were dreaming of!

Kelly was so wonderful to work with. In our first meeting, she asked lots of questions to get a good feel for what we wanted out of a honeymoon to Greece. She chose hotels that were romantic and relaxing, and provided us with fun choices for excursions! Her organization and expertise made it so easy to navigate a new place with limited cell service. Every time we reached out, she responded right away and answered our questions. I highly recommend her and hope to use her services again!

Rebecca K.

Married on 06/27/2022

Honeymoon to Greece!

Kelly was fantastic! I am a very frantic person and couldn't handle planning a honeymoon and wedding at the same time. Kelly asked us what we wanted, we told her, she delivered! We also lost our luggage our whole honeymoon and Kelly went out of her way to call the company, stay on hold, email, and do everything she could to help us. This was not something she had to do but she did just because she's amazing. She planned amazing excursions and always was responsive! Highly reccomend!

Adam R.

Married on 06/25/2022

Very helpful!

Kelly was great to work with! She got to know my husband (then-fiancé) and I and recommended a resort that was perfect for us. She took care of booking the resort and flights for us and gave us lots of tips that made the whole trip go incredibly smoothly.

Shannon T.

Married on 06/25/2022

Amazing Trip to Italy

Kelly was so accommodating and responsive to all our requests. Even with a global pandemic, Kelly assured us she would do her best and she absolutely did. We had the anniversary trip of our dreams! Definitely plan to book more trips with her!

Katie R.

Married on 06/21/2022

Kelly is awesome!

Kelly was a delight to work with. We knew we wanted to try a Sandals all inclusive resort for our honeymoon. Kelly took a personalized approach in figuring out which resorts to recommend and kept us informed on any COVID travel updates. I would recommend her to any and all!

Kara G.

Married on 06/18/2022

Amazing Honeymoon Experience!

Kelly was fabulous from start to finish while planning our honeymoon. We were very indecisive, as we hadn't traveled internationally previously. However, Kelly was very flexible, patient, and supportive while finding options that suited our wants/needs. We felt comfortable throughout the entire process, as Kelly was always through and efficient! We have already recommended her to a friend and can't thank her enough for her services!

Logan H.

Married on 05/28/2022

Absolutely fantastic - kelly takes care of every last detail so you can have a stress free honeymoon

Kelly helped us throughout our entire honeymoon planning process. She gave us ideas/recommendations on where to go, helped us get the lowest airfare possible, and ensured every last detail was taken care of so all we had to do was show up and have an incredible time. Kelly was always very responsive to emails and calls, but also took the time to get to know us enough to make wonderful recommendations on excursions and which resort to stay at. My husband and I also got COVID a little more than 2 weeks before we planned to leave and Kelly was prepared to answer our questions and re-route / re-schedule our trip as necessary. She is an absolute rockstar and I would recommend her to anyone planning their honeymoon (or any other vacation for that matter)!

Stephanie C.

Married on 05/07/2022

Easy & Amazing!

My husband and I found Travelworks International through FB and truly couldn't be happier with the turnout. We initially planned on St. Lucia but Kelly wanted to be sure that is where we wanted. We had a call where she asked questions regarding what we absolutely wanted and did her research. She came back with three to four different locations including St. Lucia and Antigua. Both of those places caught our eye but we had to chose only one for our honeymoon. We ended with Sandals Grande Antigua and it was perfect. She dealt with our flights, the honeymoon package and kept us up to date with all Covid restrictions along with any changes from the flight. We loved working with Kelly and will definitely be using her in the future as this process was painless!

Ashley A.

Married on 04/23/2022

Wonderful!

Kelly made our experience so easy and painless, we had a wonderful honeymoon going to one of the resorts she recommended. We already booked a second trip with sandal and are transferring it to Kelly. We will always be using her in the future .

Brandon

Married on 04/23/2022

Kelly is fantastic

Kelly was extremely helpful and knowledgeable from the start. Not only was she helpful but she was always open and available to answer any questions we had. This was the first time I've traveled out of the country and given the Covid travel restrictions, kelly made it beyond easy to keep track of everything and give us all the information we needed. So all we had to do was sit back and enjoy our honeymoon!

Thank you Kelly!

Amber M.

Married on 02/15/2022

Above and beyond

Kelly was absolutely incredible! She was so patient and gave us so many options. I even went back and forth and changed my mind several times. Kelly made sure I found the honeymoon spot of my dreams. I will definitely be booking again in the future.

Patrick B.

Married on 01/09/2022

Dream Honeymoon

Our honeymoon was spectacular! We had a phone call with Kelly beforehand and she asked us a few questions before providing recommendations. Her recommendation was perfect for us. The resort was relaxing, had a wonderful beach, and was honestly more beautiful then we could have imagined. We 100% will book with Kelly again!
-Lisa and Patrick-

Kathleen K.

Married on 01/02/2022

Easiest decision we made!

Kelly with Travelworks helped us plan our honeymoon and all our travel needs. We didn't have to do any research ourselves and our honeymoon turned out amazing! With all the ever changing travel updates, we would have forgotten something if I wasn't for all of Kelly's information and updates. She's the best!

Karley B.

Married on 12/04/2021

Travelworks International, LLC is amazing!!!

My husband and I went to Punta Cana, Dominican Republic in early February 2022 for our honeymoon. We don't travel much (let alone out of the country) so we really had no clue how to even start planning our honeymoon. We've never had a travel agent before and honestly never even thought to get one. Luckily we were shopping around at K&B Bridals and saw Travelworks International's office and grabbed a flyer with some information about honeymoons/vacations. I contacted Kelly Jara the next day and we immediately started planning! I couldn't have asked for a better travel agent. Seriously, she did everything for us! And quickly, too! She found us an AMAZING resort called Secrets Cap Cana and booked the resort and flights within 2 weeks of initially talking with her. She made our traveling so stress free. It felt like all we had to do was just show up to the airport and resort. We could not have asked for a better honeymoon. It was absolutely perfect in every way. We will definitely be using Travelworks International, LLC for all of our future vacations! Kelly is the best!!!

Tony O.

Married on 10/23/2021

Excellent Experience!

Kelly was amazing throughout the entire process of planning our honeymoon to Saint Lucia - She was able to provide us with several options to meet our trip desires and budget. With Kelly's help, we barely had to lift a finger in the planning process. She was extremely responsive, helpful, and patient despite our laundry list of questions and always kept us up to date regarding COVID protocols and all the documentation we needed to travel with. When we arrived in Saint Lucia, we were delayed in customs and unfortunately missed our helicopter transfer to the resort (We were still able to take the Sandals shuttle). Kelly quickly contacted the helicopter company and had a refund issued to our bank account within days. We have never been on an international trip before, and Kelly made the process stress-free! I would highly recommend to anyone!

Maria F.

Married on 09/30/2021

World's Best Travel Agent

I have never used a travel agent before or decided to plan a two-week honeymoon in Belize. If you are looking for a travel agent look no further. Kelly was phenomenal. From the second I started talking to Kelly she was friendly, knowledgeable, and understood our vision. Kelly planned us the perfect honeymoon. We will cherish these memories for a lifetime.

Kelly made sure that the resorts knew about our dietary restrictions and were able to accommodate us. Kelly responded to countless emails about our trip and always put me at ease. Kelly didn't blink an eye when I switched the dates to align with Whale Shark sightings around the full moon. Kelly also, seamlessly changed our itinerary to allow us to stay 10 days on the beach and 4 days in the Jungle. Kelly booked all of our excursions, flights, hotels, return COVID tests, and made sure that we knew.

We were asked at the airport if we wanted to get on an earlier flight since they had last-minute extra space and we said yes rather than wait two more hours. We texted Kelly that our pick-up time would change and she immediately confirmed that she was on it and called the hotel to adjust the pick-up time. She checked in with us multiple times to make sure everything was going smoothly. One day there were a few hiccups with one of the resorts, I texted Kelly and she was immediately on top of it. She called them and had the issue immediately addressed.

Kelly sent us an itinerary with all of our excursions, resort transfers, flights, etc. It was easy for my husband and me to know exactly what we were doing that day. I ended up injuring my toe on our trip and I told Kelly I needed to move some of our more adventurous excursions like Tikal and ATM cave ruins to later on in our trip. Kelly immediately re-worked our schedule so I was able to ice, elevate, and take it easy for a few days.

Kelly was so amazing throughout the entire process that I asked her if she could assist us with our upcoming Italy trip. I was completely lost on how to travel from city to city in Italy and what excursions we should book. Kelly handled everything with ease from booking flights, hotels, excursions, train transfers, etc. Kelly asked me what type of activities interested me and sent me a very detailed list of recommendations for excursions for each of the nine cities we will be visiting in Italy. If you have bad anxiety, don't know where to start when planning a trip, or just would like an amazing travel agent - Kelly is the best of the best. We plan on reaching out to Kelly with all of our travel needs.

+ 9

photos

Christa W.

Married on 09/10/2021

Best decision ever

We made the best decision ever to book our honeymoon through Kelly. This trip was everything we could have dreamed of. It exceeded all of our expectations.

Taylor C.

Married on 08/28/2021

Kelly is amazing!

Kelly was so helpful when planning our honeymoon, she helped us pick the most amazing resort and made sure all our boxes were checked off. She kept us well informed with any changes due to covid and made our travel experience so easy. We will definitely be using her services again!

Ana D.

Married on 08/21/2021

Travelworks International is the BEST

I found Travelworks International business card when I bought my wedding dress at K&B Bridal, and at the time I didn't think I would use a travel agent. It was getting close to the wedding and I was scrambling to figure out what to do for our honeymoon, so I decided to give Kelly a call. Well, I'm SO GLAD I did! She was super pleasant to talk to and extremely helpful and knowledgeable about vacation destinations. I loved working with her so much that I even recommended her to my best friend to use for her honeymoon too and she loved her too! She answered all of my millions of questions, especially about COVID procedures. I told her what we were looking for, and she sent us several options with a lot of details for us to choose from. Travelworks International is the best!!!

Crista W.

Married on 07/24/2021

You Need Kelly To Plan Your Honeymoon & Really ALL Your Trips!

Kelly is an amazing travel agent! She is knowledge of so many areas around the world and asked a lot of great questions to help my husband and I decide where we should go for our honeymoon. She is also very responsive to emails and calls. She helped my husband plan a special surprise birthday package while at the resort, which I appreciated so much! It was an unforgettable trip thanks to all her planning and organizing! We will most certainly be using her for our next adventure!
Are you interested?
Send a message