401 Reviews
Recommended by 100% of couples
Quality of service

5 out of 5 rating

Average response time

5 out of 5 rating

Professionalism

5 out of 5 rating

Value

5 out of 5 rating

Flexibility

5 out of 5 rating
119 User photos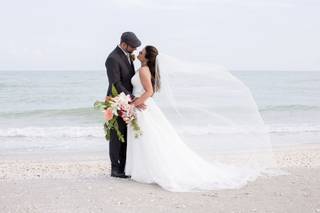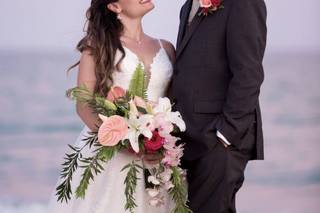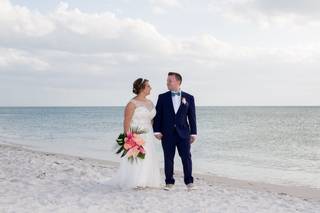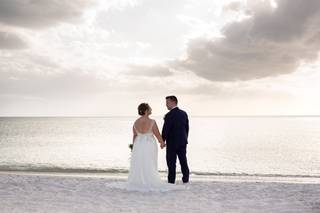 + 115

photos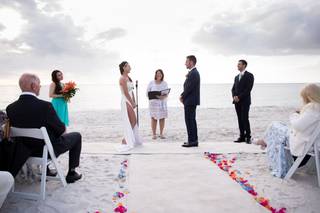 Allison W.

Married on 09/02/2022

Truly Amazing

Tonya did an amazing job capturing my wedding. She was prepared and professional and I love how all my pictures turned out. She took the time to meet with us before our wedding day to learn more about us and understand what type of pictures we were looking for and she came with a schedule down to the minute to make sure not a minute was wasted. Nothing felt disorganized or rushed. Tonya was a pleasure to work with and so sweet and I hope to use her again in the future for family portraits when we are in the area. 100% recommend!

Megan C.

Married on 07/17/2022

Destination wedding

We hired Tonya and her son for our destination wedding on Sanibel Island and I could not have asked for anything more! She made the whole experience effortless from start to finish. She was professional, organized, and had wonderful communication through out the entire process which put me at ease! When we got our photos back I cried! I couldn't believe everything they were able to capture. We could not recommend Tonya's services enough, they truly helped make our day perfect!

Missy H.

Married on 04/30/2022

Wonderful experience!

Tonya and her son are just such a wonderful people to work with and is soo amazing on their photography. They captured every special moment. It was raining all day on the wedding day, but we still got absolutely gorgeous pictures. Thank you again!

Are you interested?

Send a message

Christine

Married on 04/25/2022

We worked with the amazing Tonya for a beach vow renewal photoshoot.

We had the pleasure of having our 10th Anniversary Vow Renewal all captured by Tonya Malay Photography at sunset on the beautiful Naples FL beach.

Tonya is the best! We couldn't have asked for a more detail-oriented, personable and professional photographer.

I myself am very detail oriented so she was a woman after my own heart. It was just my husband and I so I didn't have others to notice "imperfections," but I didn't need them. Tonya never missed a beat.

The end result was fantastic! It was hard to pick favorites they were all that fabulous! It was a perfect night and our photos will give us lasting beautiful memories.

We are not from the Naples area so we blindly searched for a local photographer. I loved what I saw in their site. And I was so impressed by Tonya's response time not only to my initial inquiry but with every interaction thereafter.

The max is 5 stars here. I would give her so many more if I could. I can't recommend her more highly.

Amazing photographer

Tonya and her son Michael were absolutely fantastic and we are so glad we hired them for our wedding. Tonya was very helpful and responsive leading up to our wedding. The day of our wedding they worked incredibly hard to capture who we are as a couple and highlight all the beautiful moments during our wedding. We are in love with the final photos; we couldn't have asked for more.

Whitney

Married on 04/02/2022

Wedding Photographer

Tonya exceeded all expectations. She was incredibly professional, responsive, helpful, knowledgable, and patient. The candid photos during our wedding ceremony and the more formal shots following both captured so many precious moments. Great directions and suggestions from Tonya helped produce keeper after keeper. Plus, one very efficient and considerate conversation prior to the wedding helped us to iron out all the combinations of people we wanted to be photographed and Tonya executed every single one of them in a smart, succinct, mindful manner. She also has excellent photo editing skills. My husband sweat through his shirt during the ceremony and had to repeatedly take breaks to air out and dry it up during the post-wedding shoot. Looking at the photos, you'd never even know. If you are looking for a photographer, she is the one to use! Everyone attending was impressed with her. I can't rave about her enough.

Samantha W.

Married on 02/26/2022

Absolute Perfection - Dream Wedding Photos!!

Tonya was the best wedding photographer I could have ever imagined! Her attention to detail is unsurpassed. She comes prepared with items you would never have thought: scissors for stray dress threads, sand bags to hold down my dress in the wind on the beach, etc! Her preparation and organization skills make it so that photos don't eat all your wedding time. She knows exactly which photos will be taken, at what time, what poses, and for which people. She captured everything so perfectly and kept us exactly on schedule: from our first look, to the ceremony, and our sunset photos. Her son was also available to snap photos of my husband and his party during the afternoon of getting ready. Together they make the perfect tag team and have an efficient system with each other. When we got our 1,100 photos back, the lighting and editing was absolute perfection - on EVERY photo!! Straight out of a fairy tale. BOOK TONYA ASAP!!!! YOU NEED HER!!

Angela S.

Married on 01/23/2022

Amazing Photographer

Tonya went above and beyond to make our day special. She was so easy and flexible to work with from our initial phone consultation to the day of the event. Tonya is kind, professional, and talented. She made sure to capture all of the special moments of our wedding and did a fabulous job capturing photos of our fur baby. I'm still looking back at our wedding photos in awe. I would highly recommend her as a photographer.

Elizabeth L.

Married on 01/17/2022

Excellent experience on Sanibel Island

We are so grateful to Tonya for her kindness, responsiveness, professionalism and skills in capturing our day. Of all the vendors involved in our wedding day (catering, lodging, etc), Tonya was by far the best and easiest to work with. Would highly recommend without hesitation.

Jaira D.

Married on 01/09/2022

Amazing photos, amazing photographers

We feel so lucky to have had Tonya and Michael as our wedding day photographers! The pictures they captured are breathtaking, and their editing made us look flawless! Tonya made the whole process fun and easy - We 1,000% recommend Tonya Malay Photography!!!

Martin B.

Married on 01/08/2022

Fantastic best photographer of all time

Tonya knows her stuff, she knows the locations, and she is simply fabulous to work with. Tonya will be the best photographer you will ever find. A consummate pro and wonderful person to boot.

Kelly S.

Married on 12/10/2021

Amazing Photos, Very Professional

Tonya and her team were so easy to work with, they are very professional and put the time in to get to know you and what you're looking for. Tonya was very quick to respond to any emails and was always available to speak on the phone multiple times. Tonya even set up over an hour long conversation to understand the look we were going for, the do's/dont's and what we liked/disliked. She really put a lot of time and effort into it then we got the pictures and were blown away with how amazing they turned out. Before you look for another vendor look at Tonya's work first!

Victoria G.

Married on 11/13/2021

Downright Spectacular

Working with Tonya (& Michael) was truly a great experience. During the wedding planning process, Tonya was incredibly detail oriented and immensely thoughtful in ironing out our schedule for the day -- which was especially helpful since we did not have a wedding coordinator. She was quick to respond to emails, considerate of our requests, and really made the wedding day a breeze. Both she and Michael were great with everyone in the family, and everyone has been raving about the photos. A downright spectacular experience, 10/10!

+ 3

photos

Marisa S.

Married on 10/23/2021

The star of all my vendors

Fantastic artist who keeps things moving! She is fun, kind, responsive, organized, a perfectionist and more! She went above and beyond and even help direct some of my other vendors. My pictures are truly stunning. If you get the pleasure of working with Tonya, you will not be disappointed!

+ 15

photos

Carrie S.

Married on 10/18/2021

Simply amazing!

We chose Tonya as our photographer for our destination wedding based on her reviews. We are so glad we did! Tonya is a true artist with her work. She has an eye for detail which is what you want with your wedding photos. Tonya is kind, professional and a fantastic person.

Katherine A.

Married on 10/10/2021

Tonya is a true artist and a master of her work!

My husband and I were very fortunate to find Tonya to take our wedding pictures.

She took the time to understand what we wanted out of our photo sessions and made an extra effort to capture some amazing pictures. Interaction was very timely and thorough.

Tonya is extremely friendly, professional, and easy to work with. She knows how to work with a couple, or a whole wedding party to make the most of the environment and the people.

We have been extremely satisfied with the quality of the photos, Tonya did an excellent job in capturing us, our friends and family, and the love and joy of the day. Highly recommended!

Michele T.

Married on 10/02/2021

100% Pick Tanya!!

Tanya was amazing and her photos are stunning!! She is sweet, professional and made us feel super comfortable! She even got my 7 year old to smile! I 100% reccomend Tanya for your wedding photos! This is the most imprtant choice you make when having your wedding!!

Shannon K.

Married on 05/12/2021

Outstanding Photography!

I was introduced to Tonya and Michael, through the Naples, Florida Ritz-Carlton preferred vendors list. Prior to the wedding, I worked with Tonya during our engagement photoshoot and it was flawless- from the poses, to the scenery, and the timing of the sunset. Tonya and Michael were very accommodating for my large bride tribe and group of groomsmen. Tonya created and implemented a comprehensive timeline agenda for each setting. Both photographers demonstrated an intuition when determining poses best suited for us, as they respectfully listened to and successfully implemented our requests. The team transitioned throughout the day and evening with a calm, collected stress-free and fun attitude. They were on time and ahead of schedule. Tonya and Michael are true professionals, and possess a passion for their work. I would highly recommend Tonya Malay Photography!

+ 3

photos

Kelly D.

Married on 05/08/2021

✨ Even Better Than I Hoped For

Two months after our wedding I can not pick a favorite photo taken by Tonya. In fact, I even have trouble picking out my top 10 favorites because there are so many incredible shots to choose from. I am absolutely thrilled with the end results, which are exceptional. My dress had a long, hand made lace train and the time Tonya took positioning it for photos and all of the other tweaks she made to get every detail right made all the difference.

It was amazing to go through our 1,500+ photos and see our big day brought to life through such exceptional photography. I particularly love how Tonya and Michael were able to capture shots of things that I didn't even know happened! They certainly have the years of experience and expertise to capture these precious moments which I will treasure forever. 10 / 10, would recommend.

Presley W.

Married on 04/10/2021

Brilliantly Talented Photographer.

Tonya made my wedding day experience truly flawless. Her highly educated experience shows in the quality of the pictures we have received. An absolutely brilliant job well done. I'm so thankful I found her for my big day!!

James G.

Married on 03/16/2021

Very Amazing

Tonya is kind, professional, and certainly knows her way around a camera. You only have one chance to capture your precious memories. Tonya is the one that will deliver. I absolutely recommend including the retouch package. It is worth every penny! Our wedding day was extremely windy. My hair was flying everywhere, even with heavy hairspray. The finished photos are beautiful! You can't tell how windy it was unless you look at the swaying palm trees. From the first call with Tonya, to the recent purchase of our beautiful wedding album, she was accessible and helpful with every decision. If I had two words to describe Tonya Malay Photography: Highly Recommended!!

Kim K.

Married on 02/13/2021

our experience was perfection !

Tanya is professional on every level... Extremely organized and fabulous photographer! Our album is beautiful and she captured the day beautifully!

Adriana F.

Married on 02/06/2021

Excellent Experience

Tonya was great to work with from the beginning. She was professional and wonderful to talk to. Always reassuring!
The day of the wedding was a breeze. Tonya's was punctual , organized and so easy to work with. Her expertise showed through out the whole wedding. Our wedding pictures were beautiful and Tonya was able to capture the special day beautifully. We couldn't have picked a better photographer. We highly recommend Tonya.

Ashley L.

Married on 08/30/2020

An eye for detail

Where to start... from the tips and tricks she gave me (the bride) on how to look perfect in every shot, to her incredible eye for capturing the perfect shot, Tonya is incredible. We are so happy with the way our wedding photos turned out. Every shot is a keeper. We had a comprehensive call when we booked, then she followed up again a couple of weeks before the wedding to make sure she had names and relations for all of our must have shots, as well as an overall feel for what we envisioned and she nailed it. The day of, she and her assistant Michael showed up early, gave us some gentle guidance and was so amazing to work with. Every shot that we asked for was delivered, everything we discussed was exactly what we got. We will be using her for all of our special events. Highly recommend.

+ 5

photos

Katelyn S.

Married on 08/10/2020

Excellent Wedding Photography

Tonya Malay Photography was excellent. She captured all the best moments. We loved working with her and I'm so glad we have the amazing photos to remember our wedding day for years to come.
Are you interested?
Send a message