57 Reviews
Recommended by 97% of couples
Quality of service

4.9 out of 5 rating

Average response time

4.8 out of 5 rating

Professionalism

4.9 out of 5 rating

Value

4.9 out of 5 rating

Flexibility

4.9 out of 5 rating
8 User photos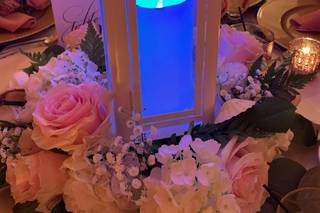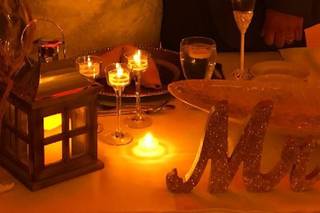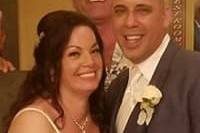 + 4

photos
Kim

Married on 09/02/2022

Hidden gem, look no further!

Hands down the best wedding venue EVER! From the service, ambiance, food quality, and price - the sunset ballroom is a no brainer of a venue to host a wedding or a special event. Nancy, Beverley and Darlene are the A-TEAM here and will perfect every moment and vision you have ever thought of having for your special day. I come from a restaurant owning business along with many family members that have attended and all guests are still raving and talking about the Sunset Ballroom. This has been such a hidden gem that needs to be HEARD about because this will NOT disappoint you or anyone! The venue along with everyone has exceeded my expectations - look no further and book them!



Megan

Married on 07/27/2019

The best day!

Nancy and her team at the Sunset Ballroom helped us have the PERFECT day. They were responsive, helpful, and attentive. Nothing but great things to say.

Janet

Married on 07/19/2019

Excellent catering hall

I would like to say that our wedding was amazing on 07/19/19 @ The Sunset Ballroom in Pt. Pleasant, NJ. Nancy and Jackie were so easy to work with and were always pleasant when I called to ask questions about our wedding preparations. We had our rehearsal dinner the night before at the Wharfside Restaurant right across from the venue. The food and staff there were amazing. The day of the wedding we were so excited and couldn't wait to get married. The ceremony was beautiful. The cocktail hour was phenomenal even though we missed some of it because we were taking pictures but our guests were telling us how delicious everything was. The matre de served us so we didn't miss out on all the food. We chose the buffet style for the entree and let me tell you the food was so fresh and delicious! Every staff member were friendly and asked if we needed anything. They helped in every way especially the matre de she was so patient with me. The view of the sun setting was breathtaking. Everyone enjoyed themselves at our wedding and was raving about how good the food was and how beautiful the place looked even up to now. I definitely recommend this place if your planning a special occasion. You will love it.
Also a big thank you to all staff at The Sunset Ballroom. We had a blast!


+ 5

photos

Are you interested?

Send a message

Jim

Married on 09/03/2017

From planning, to payment, to prep, to the actual event Nancy and her staff were wonderful! The view of the sunset over the river was beautiful and we were even blessed with fireworks! When I got married 30 years ago I was advised to spend money on the music and the pictures, because that's what makes memories. The food...not so much. Well at the Sunset that does NOT apply. Outstanding ingredients, preparation, and service. We are still getting compliments. (I am the FOB)

Jennifer

Married on 07/01/2017

Since I was little, I knew I wanted to get married at the Lobster Shanty. The day after I got engaged, I booked our wedding date and did not even consider anywhere else. It's the most amazing place to get married! The location is breathtaking and our guests could not get enough of the view from every angle of the ceremony, cocktail hour, and reception. Nancy and Jackie make sure that all your questions are answered prior to your big day and also make sure to calm any nerves that you may have regarding the coordination of the event. Then the day of, Theresa is literally a mind reader. She would finish my sentences and have things ready to go before I even realized that I wanted them. She is so patient, caring, and thoughtful! She made our wedding day absolutely perfect from start to finish!

I've heard that most of the time the bride and groom are too busy to eat the food. Let me tell you, we ate a ton! The food is absolutely phenomenal and we were not missing out on that. Definitely make sure you choose the seafood sampler and the prime beef. You won't be disappointed!

One of the best parts (there are too many to count), is that everything is included. They are not going to nickle and dime you like some other places, so the price they list is the price you get. It's all included in the package! We even asked for french fries to be made at the end of the night as our favor and they were able to include that as well.

I can't say enough good things about the Lobster Shanty and, if I had to do it all over again, I would choose them in a heartbeat (again)! If you have your wedding there, you will have the best night of your life!

Nicole

Married on 05/05/2017

Everyone at the Sunset Ballroom was wonderful to work with! I emailed Nancy a million questions and she always got back to me quickly without seeming annoyed. Jackie was a great help when we had meetings at the venue and Theresa was the best Maitre d' we could have asked for! Our guest raved about the plentiful cocktail hour and a few guests said that this was the best wedding food they had ever had! The room is spacious, the bar area is huge, and when it rained on our big day it was easy to quickly move the ceremony indoors on a last minute's notice! I would 100% recommend the Sunset Ballroom!

Melissa

Married on 02/25/2017

The Sunset Ballroom is just an amazing place to have your wedding. The ballroom has huge windows that overlook the water. The food was amazing my guests where raving for days after the wedding about the food. All questions and concerns I had leading up to the wedding where always answered promptly. I was even able to email pictures to them to show exactly how I wanted a specific decoration set up. I would also like to say how awesome my maitre d Teresa was. She was so on top of things and so attentive to me that day and even helped bustle my dress. I highly recommend booking this venue you will not regret it!!!

Tiffany

Married on 10/15/2016

I had my wedding on October 15, 2016 at The Sunset Ballroom. I can't say enough about how much of an amazing experience I had from day one until my wedding day. Nancy, the banquet manager was always available to answer all ( and I had a lot ) of my questions. She was kind, patient and very professional. The week prior to my wedding I met with Nancy to go over details of my wedding day. She reviewed every single detail with me which made me feel comfortable and at ease. As a bride this was huge for me. The day of the wedding came and I was blown away by my super attentive, kind, knowledgable maitre d' Theresa. She was so helpful throughout the night assisting me with my dress, bringing my husband and I food and drinks, constantly updating us on the events of the night, packing us food to take home, etc. I can go on and on! She blew away any expectations I could ever have.
All night long I was complimented on how delicious the food was and how attentive the staff was. I would highly reccomend any bride that is looking to find their perfect venue to look no further and be confident when choosing The Sunset Ballroom.

Christen

Married on 07/03/2016

I can't say enough good things about this venue!! Leading up to our wedding day, I probably called Nancy 20 times. Each time, she was super patient with me and answered all of our questions. We met with Jackie for our final meeting and she was great, too. She showed us exactly how the night would go, where everything would be placed, and worked with us when we needed to add an extra display table. On the day of the wedding, everything was absolutely perfect! The venue is absolutely beautiful. The water views, the chandeliers, the centerpieces, everything! The cocktail hour room was great, too! Guests loved going outside in the nice weather. The sunset was also absolutely breathtaking on our wedding day. Theresa, the maitre'd (not sure I spelled that correctly) was AMAZING!!!! I've never met someone so attentive who knew our every request before we even asked. At one point, my husband and I sat down to eat and as I was saying to him "darn, we missed the crab cake appetizer", Theresa was on her way to our table with fresh hot ones for us! She got us drinks all night, tended to our parents, and kept everyone organized. And she set up the room exactly how I pictured it, everything was so beautiful. Theresa really is one-of-a-kind and kept everything super stress-free. Even our photographer said to me "I've been doing weddings for 10 years and she is hands-down the best maitre-d I've ever seen". We are so happy we chose The Sunset Ballroom for our wedding!! We wish we could relive our wedding day over and over again!

Melissa

Married on 07/03/2016

My bridal shower and my rehearsal dinner were at the Lobster Shanty, and both were excellent. The food is very good and plentiful -- fresh and NOT pre-packaged. The view is wonderful, probably the best at the Jersey Shore in my humble opinion, and the staff is lovely. I would highly recommend it for any shower or dinner party!

Teresa

Married on 06/17/2016

Sunset Ballroom was the last place we checked out after spending a day visiting venues along the Jersey Shore. We knew we wanted something on the water or on the beach. By the time, we got to Sunset Ballroom, we were tired and almost didn't go in but we are so glad we did. The place looks smaller from outside but when we walked in, it was much larger than we expected. We fell in love immediately. The reception room is amazing with windows along two walls and beautiful views. The bar area is so big and also beautiful. The cocktail hour is indoors as well as outdoors where you find a bar in both locations as well as tables. There is a wrap around deck which extends from the cocktail hour all the way around to the reception area. Our guests loved checking out the views from the wrap around deck especially around sunset. After our first visit, we knew Sunset Ballroom was the place and we booked it immediately which was 1 1/2 years before our wedding date. Along the way, Nancy answered all my questions and was so helpful. When we did our taste testing, we were amazed by the portions and the food was so delicious. We ended up picking the lobster bisque, seafood sampler, filet mignon and chicken saltimbocca under the supreme wedding package. The cocktail hour had so much food and the guests raved about everything. They were also raving about the dinner as well. Our maitre'd Theresa was awesome and she kept making me laugh. She was so helpful and made sure everything was OK. She also made sure our drinks were never empty. The wedding cake (as well as a viennese table) was included in the package through Mueller's Bakery. The cake was so beautiful and delicious. Overall, we think Sunset Ballroom was a wonderful place to have a wedding. The views and service were outstanding. It was so easy having everything included in the package price including tax and tips. We never had to worry about unexpected costs. I definitely recommend having a wedding at Sunset Ballroom.

Kate

Married on 06/05/2016

The views from the Sunset Ballroom are amazing enough to rank 5 stars. The staff (Nancy & Jackie) were so wonderful to work with, and really listened to what we wanted and helped us put together the most prefect evening. Our guest raved about the food (which was plentiful!) and the bartender was quick with getting everyone their drinks. I would highly recommend JB's Lobster Shanty to anyone!

Ashley

Married on 05/21/2016

The Sunset Ballroom exceeded all of our expectations on our wedding day! Our maitre d', Theresa, was extremely attentive and the staff was helpful the entire night. In the set up of our personal items, there was great attention to detail and the room looked absolutely beautiful! From the cocktail hour to the entrees, the food was AMAZING! We chose the seafood sampler, prime rib, and chicken saltimbocca as entrees and it was some of the best food we've ever eaten. Our guests were not only blown away by the food, but also by the views, atmosphere, and overall service.

I cannot say enough good things about Nancy and her team at the Lobster Shanty. I now recommend them to everyone! I still cannot believe the value and quality of our wedding. I was an even planner for 5 years and this was one of the absolute best venues I've ever worked with. I could not have picked a better place for our wedding reception! Nancy answered every single one of the 100+ emails I sent in a timely fashion. Set up was perfect with little instruction from me. And everyone is still raving about the food! All in all, best wedding venue!

Kristin

Married on 10/16/2015

From the moment I stepped into Sunset Ballroom, I knew it would be my wedding venue. The ceilings are high and there are gorgeous chandeliers hanging from the ceiling. There is a ton of light that floods the ballroom during the day and at night, you can watch the boats dock. The most romantic location for a wedding celebration! Nancy helped us prepare everything, and was always available via email or phone to discuss all the details. Theresa was our maitre d' was Theresa and she was fantastic as well. She was very attentive and constantly refilled our drinks without us even knowing. My guests are still talking about how good the food was, like the mound of shrimp at the cocktail hour. Thank You Sunset Ballroom for giving me an evening full of wonderful memories!

Mary

Married on 10/16/2015

I can't say enough goods things about our whole experience! They took care of every detail just as we wanted The food was delicious and plentiful..the help was super friendly and helpful in every way It made for a perfect day! Nancy took the time to ask many questions..all to have a perfect event!

Nicole

Married on 07/17/2015

Our wedding at the Lobster Shanty was unbelievable! First of all it is a beautiful venue and the weather and sunset we had were amazing. We were able to take pictures on the balcony outside and got some amazing photos! The staff and our maitre'd were absolutely on point! I didn't even know half of the awesome things Theresa did for us until after the wedding was over, that's how seamless the night went! The bar area being a separate space allowed people to get drinks and stop in our photobooth without crowding the ballroom. We had 160 people there and there was definitely enough space for everyone. We had a Friday night wedding and did the deluxe package and EVERYONE said how great the food was!! I HIGHLY recommend the Lobster Shanty. The price can't be beat!!! Love, love, love!!!

Brianna

Married on 07/11/2015

Nancy is absolutely fabulous at what she does! Every question was answered immediately and thoroughly. The meal tasting was incredible, the portions are large and delicious. We were allowed to drop off all of our stuff two days before ensuring that we had everything and nothing was forgotten. We set up a table to see if we would like the way it looked. The tables were set up perfectly!!! Exactly what I wanted. Theresa was awesome on the day of! She warmed our soup for us because it was cold by the time we got to it (without asking)! She had the drinks we wanted handed to us when she saw we didn't have one. She helped make the flow of the whole night flawless and smooth. She even helped the girls bustle my dress! The room itself is breathtaking, the water view and outdoor deck is awesome as well! Could not be happier, I had my dream wedding!

Robert

Married on 07/03/2015

I'll try to keep this review short, but there are so many great reasons why you should book your wedding at the Sunset Ballroom.

The Atmosphere is amazing. The room is absolutely gorgeous! The windows line the room with a great water view of the Pt. Pleasant inlet, which adds to the beauty of the room itself. The actual room and bar area are very well kept and there is a great flow to the room. There is even a nice deck walkway that surrounds the room, for your guests to get some fresh air or just enjoy the great water view a little closer. It also made for great pictures of me and my wife throughout the evening.

The Food is AMAZING! We have only been married 3 days so far, and we have heard so many compliments on the food. Everyone enjoyed the cocktail hour options and stations. They have so many food options to choose from, we actually had a very hard time narrowing down what our cocktail hour and entree options would be for our guests. The Entree portions are HUGE. Your guests definitely wont leave hungry.

The last and most important reason to book Sunset Ballroom, is the STAFF. They were extremely attentive and absolutely amazing. From the time you book, until your wedding reception is over, they make sure every detail goes noticed and every thing you asked for is fulfilled. They go above and beyond to ensure that your wedding reception is absolutely perfect. My wife and I could not be more satisfied with the entire staff! They truly made our day PERFECT!

If you're looking for great food, a gorgeous water-view ballroom, and AMAZING staff, than look no further than The Sunset Ballroom. You won't be disappointed!

Rebecca

Married on 06/26/2015

The Sunset Ballroom was the most perfect place for our wedding. It has an amazing amount of space and fit our 185 guests, our photo booth, buffet dinner, dance floor, and cake extremely well. Nancy and Jackie were fabulous to work with. They answered all our questions in a timely fashion and allowed us to bring in our props for the reception (centerpieces, accents, signs, etc.) the Tuesday before our wedding and already were setting the tables. We also had our wedding flowers delivered there because we knew they would be in safe hands and we were getting married on the beach. Additionally, the weather was 50/50 for the day of the wedding. Nancy had our back up plan of having the ceremony inside the reception hall on hold, but we ended up not needing it and made that call around 11am before our 5pm ceremony. Nancy was accommodating, and put our minds at ease.

On the day of, our Maitre' D was wonderful. She made sure that we had everything we needed like water, or our signature drink from the bar. More importantly, she made sure that we ate, brought over plates with every course that we had picked out, and was especially concerned that my lobster tails were fired at exactly the right moment. She did an amazing job.

Kelsey

Married on 05/17/2015

We had our wedding here on a Sunday evening in May. The staff was incredibly accommodating and made the prep for the day as well as the wedding smooth and enjoyable. The food was amazing and in abundance. I have a picky family that has an appetite and they were not only satisfied but truly blown away. I searched far and wide along the Jersey Shore for the best value in food, location, and elegance of the space, and this was truly the best deal out there. We chose to do fresh flowers but it's not necessary as theirs are really beautiful. I highly recommend this place. You can make the ballroom extremely elegant and formal or tone it down to be more beachy. It is the perfect Jersey wedding location!

Jackie

Married on 05/01/2015

From the moment we walked into the ballroom for our initial visit I knew that this venue was going to be our wedding reception site, it's simply beautiful! Jackie and Nancy took care of us from the get go and the maitre d that evening, Trisha, was amazing! She got so many compliments from my friends and family. I couldn't have been happier and highly recommend The Sunset Ballroom not only for its fantastic food but also it's fantastic service!!

Donna

Married on 04/18/2015

We had the most wonderful experience at my daughter's wedding reception in the beautifully decorated Sunset Ballroom at Jack Baker's Lobster Shanty. Every aspect of our event was outstanding thanks to the wonderful people at the venue! From the moment Nancy showed us around until one year later at our daughter's wedding reception, everything was handled in the most courteous and professional manner .Our maître d', Theresa, was amazing with her attention to detail and friendly personality. She made sure the entire wedding ran smoothly. Thanks to her, my daughter's wedding day felt very special. I am so thankful to everyone at the Lobster Shanty Sunset Ballroom who helped to make the entire wedding experience fun as well as spectacular. I would highly recommend this venue to anyone who is considering having their wedding reception in the Point Pleasant Beach area.

Mallory

Married on 11/08/2014

I could not be happier that we went with The Sunset Ballroom for our wedding. It was an absolute fairytale.

Nancy was a pleasure to work with. She was prompt and helpful, and got back to me quickly about every single tiny detail question I had throughout the past year. There is no better "bang for your buck" than here. The food was AMAZING, and the portions were huge. Our guests RAVED about the food.

Theresa, our maitre'd, was INCREDIBLE. (Thank you Theresa!!!) She kept our glasses full the entire night, and brought us individual plates of food to make sure we were able to eat. I cannot say enough about the staff and how well they treated everyone.

I would recommend this venue to anyone looking for a beautiful venue for their waterfront wedding!!!

Elizabeth

Married on 10/26/2014

My husband and I searched high and low for the venue of our dreams. Our original venue fell through due to renovations not being completed on time. We decided to retrace our steps and go back to the venues that we liked the most. We saw The Sunset Ballroom during a bridal show and fell in love with the location, view, and setup. The price is something you can't pass up for all of the delicious foods you get and amazing cake! We had many different requests that we were confident would be met!

The day of our wedding was absolutely amazing! The price was one of the best for the type of venue and for the amount of food that was included in the package. The food was amazing! Our guests are still reaching out to us to let us know how good the food was and the dessert. No one left hungry! In fact, a few guests left with doggy bags since they were not able to finish their food. The staff was polite and took care of not only my husband and myself, but also every single guest that was at our wedding! They made sure everyone was enjoying themselves and did everything they could for us. We highly recommend The Sunset Ballroom! You will not be disappointed and you will have the time of your life without being worried about the little things that happen at a wedding!

Are you interested?
Send a message