78 Reviews
Recommended by 98% of couples
Quality of service

4.9 out of 5 rating

Average response time

4.9 out of 5 rating

Professionalism

4.9 out of 5 rating

Value

4.9 out of 5 rating

Flexibility

4.9 out of 5 rating
32 User photos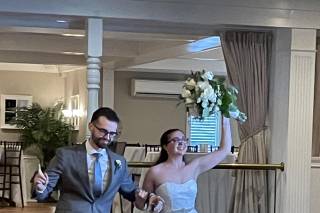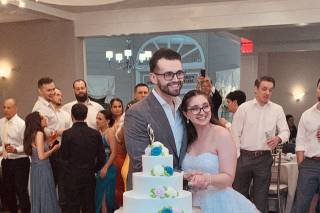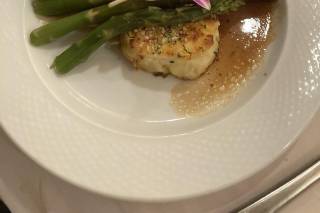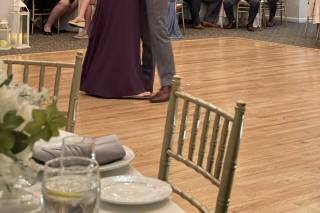 + 28

photos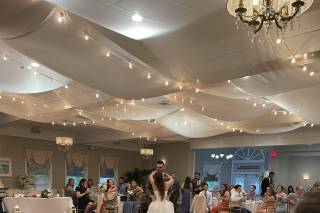 Marisa K.

Married on 08/06/2022

Really felt special

Every interaction I had with the staff at Spring Lake Manor really made me feel special; and I was the mom of the groom. They were very accommodating in so many ways. The food and venue were perfect. Jeanine was the wedding coordinator and top notch. Coincidentally we learned that morning that the person doing our hair was her daughter Rebekah. Definitely recommend her too.

Tara V.

Married on 05/20/2022

Everything was amazing

Thank you John, Janine, Jared, and the entire staff at Spring Lake Manor for throwing us a wedding we will never ever forget. John, your communication was consistent and direct throughout our 18 month planning process and I always felt you were available and willing to help answer any and all of our questions. Janine, there are not enough good things that Joe, myself, and our mothers could say about you. When we first met you and John gave us the option to have you as a maitre de or not to have a maitre de, both our mothers knew that we had to use you because you were so amazing and they knew you'd make our wedding night go smoothly. You were attentive to all of my messages and helped me stay calm in crunch time. Everything looked so beautiful the day of and even though we were bummed out that the weather forced cocktail hour inside, you helped us remain calm and transitioned things so smoothly. The staff was attentive all night, and our glasses were never empty and we got whatever we wanted all night long. I think I speak for all of our guests when I say this is a 5 star establishment with true professionals. Thank you so much for everything.

+ 2

photos

Bevin S.

Married on 02/20/2022

Amazing first class wedding hall

You will not be disappointed when you choose the SLM. John is super easy and accommodating to work with. You will get a wedding coordinator, Janine, who is so detail oriented and was on top of everything. Then the amazing staff who were amazing. I have had a ton of compliments since our wedding on how nice it was! And the food! Wow! Way better than other wedding venues I have been at, people were raving about the food! Thank you John, Janine, and the whole staff for making our day amazing! We will definitely use you in the future for other events when we have a need!

Are you interested?

Send a message

Brittany K.

Married on 05/15/2021

Amazing Experience

Michael Franchino and I got married at the Spring Lake Manor on Saturday, May 15. EVERYTHING was PERFECT. John and Janine were wonderful to work with throughout the entire wedding planning process. They always answered our emails right away, and Janine set everything up perfectly the night of. Our guests raved about the food too! Highly recommend!

Megan R.

Married on 05/07/2021

Amazing wedding experience!

My husband and I celebrated our wedding at the Spring Lake Manor on July 17, 2020 and it was absolutely perfect! This day was truly a bright spot in an otherwise chaotic year. As a "Corona Couple," our wedding planning was full of uncertainty. We had to adjust our plans many times to meet state requirements. As anyone could imagine, these last-minute changes and decisions were stressful. However, John and his team at Spring Lake Manor made this process as seamless as possible!

There are a few things that set the Spring Lake Manor apart from other venues. The first, and perhaps most important, is the people. John and his team were a pleasure to work with. John was so accommodating, which was particularly important during this uncertain time. He went above and beyond to ensure that our vision was met— considering everything from food and drinks to decor. His staff were just as wonderful. The waiters were warm and friendly, the bartender served delicious drinks with a smile, and the set-up crew provided us with all of our decorative needs. They truly made our wedding experience feel like one-stop shopping!

Another highlight was the incredible food. There were so many tasty options for our guests to enjoy—from the passed hors d'oeuvres at the cocktail hour to the plated dinner to dessert! Our guests were blown away by the variety at each meal. The Spring Lake Manor was also happy to accommodate our guests' dietary restrictions and allergies, which put us at ease.

Overall, the staff at the Spring Lake Manor went above and beyond to ensure that our guests were safe as we celebrated our special day. We were able to relax a bit knowing that John and his team had our best interests at heart, which was of the utmost importance to us. I would highly recommend this venue to any brides looking for an incredible wedding experience!


Stephanie

Married on 11/29/2020

Mini Weddings Dreams Come True!

After a 2 year engagement I planned my wedding in 3 weeks. I reached out to Spring Lake Manor and spoke with John, who never once told me no to any request I had. I must have emailed him every day with a question and he always got back to me immediately. The day of my wedding Janine made my vision come to life. Every little detail made my day perfect. The venue is beautiful. The food was delicious! When picking my menu there were more choices than I could have ever imagined! Even during the pandemic, the day was perfect, everyone felt safe and comfortable. I highly recommend The Spring Lake Manor!

Rebecca

Married on 09/05/2020

SLM Saved My Wedding!

Due to COVID, I had to switch my reception site with very little notice, and SLM saved the day. John the owner made sure our special day was everything we dreamed of and more. We held our reception under his beautiful tent with all our closest friends and family. Not only was it a beautiful site, but the food was over the top. Our guests loved the appetizers so much they almost didn't have room for the delicious mains. The service was was smooth and well-coordinated, and John and our Wedding Coordinator made us feel so cared for. I cannot say enough positive things about SLM!

Kara

Married on 11/15/2019

Wedding of my dreams!

John made our day incredible! He was so accommodating! The food was delicious and the staff was so kind and helpful! I couldn't have asked for anything better! Thank you!

Kaitlynn C.

Married on 11/01/2019

They will treat you like a celebrity!

John, Janine and their team are absolutely fantastic. From the minute we booked until after our wedding was over, they treated us like celebrities! Our wedding was a dream, everything we wanted and more! John and Janine made our vision come to life and worked closely with us so the day ran smoothly and was stress free!

Rachel

Married on 08/31/2019

Great Team

Our wedding was over LDW and Janine and John did an excellent job. Janine made sure we always had a drink and got food plates together for us from our buffet. They were quick to respond to all questions throughout the whole process and gave great input. They put together our ceremony down the street at Potter Park and it looked beautiful. Janine was also an excellent help during the rehearsal as we had a large bridal party.. 23 people total. SLM is beautiful inside and didn't really need any additional decorations. 10/10 would recommend.

Tommy P.

Married on 05/11/2019

Breathtaking

Our wedding on 5/11/19 was absolutely flawless thanks to John and his amazing team! There was never a single moment that anything went sour thanks to their full dedication to ensuring our wedding day was incredible! I told my wife that the only thing I wish we could do over was the entire wedding again since it was so outstanding!! If we could do it all over again then I wouldn't even blink an eye before we went with spring lake! Thank you so much to JOHN, FAITh and JEANINE along with the entire crew and his team to ensure our special day was breathtaking!! YES BREATHTAKING

+ 2

photos

Amy R.

Married on 05/11/2019

Great experience!

We had our rehearsal dinner at Spring Lake Manor and we're very happy with how everything turned out. The food and service were great, we would definitely reccomend!

Tara

Married on 10/06/2018

Get Married at the Spring Lake Manor

The second we walked into The Spring Lake Manor we knew it was our Wedding Venue for our 10/06/18 wedding. John and Janine were incredible in taking care of everything we could possibly need or think of.

Through the year before our wedding Janine answered all our questions and helped us plan so we could execute our vision. The result was beyond our expectations and walking into the venue on the day and seeing everything setup just how we imagined it set the tone for the rest of the incredible night. Working with Janine is like having an extremely friendly extremely organized wedding planner with no added cost and absolutely no added stress.

The venue itself is gorgeous, we got married in the ballroom and they quickly and seamlessly turned it around for our amazing reception while we were in the cocktail hour. We cannot say enough about how amazing and delicious the food is during both the cocktail hour and the reception and thanks to Janine all the timing was great.

The place has great pricing, John is an absolute delight to work with. Every single time we called or came in with questions or updates we got what felt like VIP treatment. Having the ceremony, cocktail hour, reception AND after party in the same location is such a nice bonus because all our guests really enjoyed every part of it start to finish. We LOVE the Spring Lake Manor, we loved getting married here and we wish we could do it again!!!

Kerri

Married on 08/25/2018

Worry-free Wedding!

The Spring Lake Manor was a dream location to have our wedding! From our first look, we decided to book on the spot. The staff and management of the Manor went above and beyond to ensure our day was a dream, from booking to wedding day. We planned the wedding ourselves and were amazed at how much SLM did to make the day truly special. SLM has center pieces available for use, which were elegant and perfect for the event. Management was available any time we needed them throughout planning and helped solve any issue that arose.
Due to the size of our party, we were able to use both the Atlantic Room for the cocktail hour and the Ballroom for the reception. This allowed us to provide guests with an elegant transition to the reception and dancing. SLM has had updates completed and the space was perfect. The outdoor terrace was a wonderful addition to the party! We were in no shortage of photo locations, but still recommend using the Photo Booth!
We utilized the Bridal Suite to get ready and were well attended if we needed coffee or anything else. The space lead to a fun way to spend the morning before the wedding. While we were getting ready, SLM went to our off-site ceremony location (Huisman Gazebo in Belmar) to set up chairs and decorations. After the ceremony, the Manor handled packing up the Gazebo, making the day worry-free.
Special diets were accommodated to ensure all of our guests enjoyed themselves. Two bars allowed for quick service at the open bar. The staff was kind, quick, and extremely helpful.
I cannot recommend the SLM enough as a wedding venue. The entire day went off without a hitch and the Manor made sure to work with all of our vendors to iron out details (such as setting up) without making us deal with those factors. It was stress-free and absolutely the best day of our lives!!

Rick

Married on 08/04/2018

Wanted to thank John and the staff at Spring Lake Manor. Just hosted our daughters wedding shower here. The food and the room were perfect. John and the staff made sure every detail was perfect. People are still talking about the food. Thanks for a great day!

Elizabeth

Married on 05/26/2018

I was a nervous bride throughout the whole experience! Everyone at SLM came through for my wedding like I would have never expected! Janine is the GEM of Spring Lake Manor! She helped with dress mishaps not only once but a few times!!! She made sure we always had a drink and food, she even took a pic with us and my flower girl! I traveled from far to have my wedding in a quaint, small venue and I'm soooo happy I did! Thank you Janine, John and the SLM team for making my wedding an amazing day!!! We are looking forward to seeing you in a year!!!

Shannon

Married on 04/21/2018

The Spring Lake Manor was absolutely amazing. People loved the food, the decorations, everything. I had no idea what I was supposed to do, and they walked me through literally everything the day of, including fixing my bustle when it came undone! Seriously the best.
We didn't hire a DJ, and they let us use their sound system. It was only for CDs, but seriously super kind of them to let us use it.
I had a great time, people tell me they had a great time, and things were so much less stressful than I expected. John is so accommodating and kind, it was unbelievable. I hadn't thought about a bunch of things, and he really helped me out (Flowers for the actual ceremony, since I didn't use something in the package he just gave me $100 credit to a local florist, who made very pretty flower pieces for the ceremony).
My only suggestion would be to talk via phone. They do respond to email, but it tends to be a bit slower (the questions asked via email were also not urgent, so that could also be why).
I highly suggest this venue. Food, flowers, everything handled. They've done this so many times, they set things up flawlessly and quickly. It was really nice to not be stressed day of.


Staci

Married on 10/14/2017

On October 14, 2017, I had my wedding at SLM and it was by far THE BEST DAY EVER. John and Janine are a dynamic duo that make me confidently state that this is the best venue in the area. They are COMMITTED to the bride , the are WILLING to go ABOVE and BEYOND for their couples. I will recommend this venue 110% to any and everyone for the rest of my life. The food was outstanding, the room is breathtaking, and (again) the service was ASTOUNDING. BOOK THEM NOW!

Janine

Event on: 10/09/2017

I had my daughters bridal shower at The Spring Lake Manor on October 9, 2017. Everything was perfect! The venue is beautiful! The food was outstanding! John was so accommodating from my first meeting with him. The staff the day of the shower were OUTSTANDING. Janine went above and beyond for anything I requested. Martine the head waitress was so polite and kind. I would definitely use this venue again!!! SUPERB!

Laina

Married on 10/01/2017

My husband and i recently got married and held our reception at sprung lakr manor. And we're happy we did! Thr ENTIRE staff went above and beyond to make our special night perfect! They all were super friendly, helpful and made sure the night went off with out a hitch. Janine even came to my aid without hesitation when i had a dress malfunction and got me right back to enjoying my night! Food was absolutely amazing, our guests really enjoyed the buffet! Overall over the moon happy with them! Thank you spring lake!!

Jackie

Married on 09/29/2017

Let me start by saying Janine and John are great, these two take all the stress out of planning a wedding, we got married 9/29/17. They are there for you from your first contact. Janine is very creative and is willing and able to help you with everything from table settings, table centerpieces, memory tables, favors, etc. The SLM has an excellent staff, very accommodating and their food is phenomenal. The rooms are light and spacious and decorated so elegantly. We really enjoyed ourselves and so did all our guests. We would definitely recommend SLM for any special occasion, our kids had their reception here as well. We look forward to going back for our first anniversary. Thanks, Jackie & Lee

+ 3

photos

Amanda

Married on 09/23/2017

We had the most amazing wedding day at the SLM. John, Janine, and the rest of the team went above and beyond to make the day go smoothly and beyond our expectations. The food was delicious and guests raved that they had the best time. We have also used the Spring Lake Manor prior to our wedding for bridal showers, baby showers, and catering. We highly recommend for any upcoming event!

Susan

Married on 09/16/2017

Spring lake manor exceded all my expectations... From beginning to end for my daughters bridal ahower......The rainbow ballroom the mimosa bar the food 10stars

Lynn

Married on 09/15/2017

We had our sons rehearsal dinner at the Spring Lake Manor and it was just perfect!
We went to a few venues but when we sat with John he crossed his T's twice and we felt
Very confident using his restaurant. They did everything we asked with a no problem attitude through it all !!! Highly recommend it!

+ 2

photos

Tim

Married on 09/15/2017

My wife and I got married at the Spring Lake Manor on 9/15/17 and we had the most incredible day. It far exceeded our expectations and the staff at the Manor went above and beyond to make every part of our day perfect. We had a million questions and John and Janine were always there to answer all of them and guide us through the process stress-free. The cocktail hour was outstanding and the food was absolutely delicious. I truly cannot say enough about what a great wedding we had at the Spring Lake Manor and we are so thankful to John and his staff for making our wedding day absolutely perfect.
Are you interested?
Send a message