58 Reviews
Recommended by 97% of couples
Quality of service

4.9 out of 5 rating

Average response time

4.9 out of 5 rating

Professionalism

4.9 out of 5 rating

Value

4.9 out of 5 rating

Flexibility

4.8 out of 5 rating
6 User photos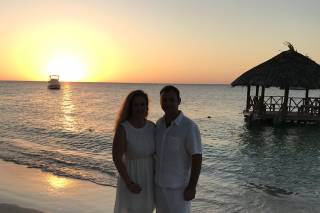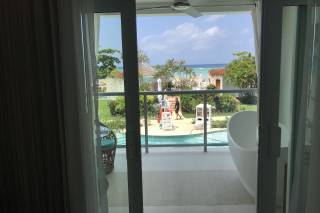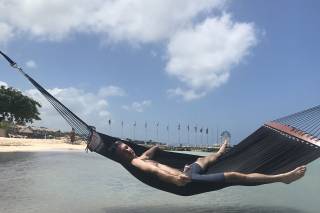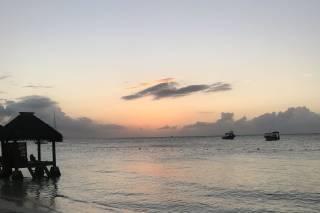 + 2

photos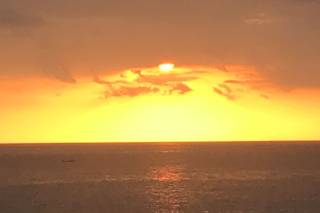 Emily

Married on 09/12/2020

Customer Service

We booked our honeymoon through this company and recently had to change the dates of the honeymoon due to COVID (no one is surprised by that! haha!). Prior to us needing to make the change, I had been very pleased and everything had gone smoothly, so much so that I recommended our agent to my future sister in law who is getting married 6 months after us. There were a few frustrating events, some probably a misunderstanding and some due to me not being available 24/7 for calls and plan changes due to the nature of my job, but I was frustrated with how some things were handled. The following day, Robbie, one of the owners of this company contacted me and was so helpful. She was able to make the changes that we were requesting, and apologized multiple times for how things had unfolded. She went above and beyond to make sure our needs were met and to make sure that our honeymoon will be a trip of a lifetime that we will never forget! I cannot say enough good things about the excellent customer service she provided and because of her I will recommend her company to anyone who needs a travel planner. If all companies were ran this way, the world would be a much better place! Her one phone call changed my whole perspective on the situation and I cannot wait for the honeymoon and to use her again in the future! As someone who works in a field where I have to make first impressions often, I am a firm believer in the phrase "you only have one chance to make a good first impression" and she has certainly made a good and lasting one! Thanks again Robbie for your kindness and excellent customer service.

Katie D.

Married on 03/24/2019

Royal Travel Destination Wedding

When we started the wedding planning process, we were overwhelmed to say the least. We knew we wanted a destination wedding, and we were very fortunate to have met Robbie. Together, she helped us pick Sandals Ochi and a sunset wedding. She not only planned our wedding and honeymoon, but she also dealt with nearly 30 guests. This was quite the chore. We did not have to worry with flowers, pictures, or any of the other details that often times puts a damper on the most exciting time in a couple's lives. She took care of all of it! Robbie is very responsive, proactive, and has the knowledge and experience to back it up. We will be using her in the future for our vacations, and I would suggest anyone who is planning on having a destination wedding to go through her service. Thank you, Robbie. You made our special day perfect.

Zac and Katie

Casey

Married on 10/28/2017

Robbie was a blessing to have during the months leading up to the wedding. After helping us make a decision on which sandals resort with her knowledge and expertise, she handled everything making us feel feel at ease. We were filled with excitetment leading up to the trip and we were not let down during our stay! We wouldn't of had the experience we did if Robbie wouldn't have been assisting us along the way!

Are you interested?

Send a message

Rachael

Married on 10/14/2017

Toni was amazing!!! She made it so i had no stress at all regarding the honeymoon and planning it!! She was extremely informative of all the locations and helped us pick which location would be the perfect fit for us, and it was!!! Any time i had a question she got right back to me! We just got back from Sandals MoBay and it was the most wonderful trip we have ever been on!! Toni made it so easy so we were able to enjoy it even more and not stress about anything!

+ 3

photos

Beka

Married on 10/07/2017

Robbie was so fantastic during the whole process. She made sure to help us find the best place for our wants and price needs. We absolutely loved her recommendation and she made sure to make our trip seamless. We were fully prepared for everything and wasn't surprised by anything once we got to the country. I will always use her for any of my trips to the Caribbean!

Courtney

Married on 10/07/2017

We had a WONDERFUL experience planning our honeymoon with the Sand Lady this year. We knew we wanted to go to a Sandals Resort, but were overwhelmed with the options. Robbie sat down with us to discuss activities that we wanted to have available on our trip and helped us find the perfect location. She gave us TONS of tips and tricks to making the most of the trip. Would HIGHLY recommend. Loved her and the Sandal's experience so much that we've already booked our next trip!

Jordan

Married on 09/30/2017

If you are looking for a truly wonderful and memorable experience for you honeymoon, you will not go wrong with a sandals experience. Everyday since we got home either my wife or myself have said "can we just go back to Jamaica?"

Johnny

Married on 05/26/2017

Takes all the pain out of booking your honeymoon, or any other special occasion that you might have. She takes care of everything. All you have to do is pay the bill. Great service and follow up.

She was very knowledge and helpful when choosing our honeymoon. She is available to answer any and all questions we have. Tara is very professional and honest. So thankful to have her to help us through our dream vacation.

Nick

Married on 09/17/2016

Robbie was absolutely wonderful in helping us plan our honeymoon. When unforeseen problems did arise, Robbie took care of us. We will be using Robbie for all of our getaways in the future. Thank you Robbie!!!

Great to work with! Booked our honeymoon with no stress!

Hannah

Married on 06/04/2016

Tara has been such a pleasure to work with and has helped us so much with planning for our honeymoon. She will help you find the best destination and the very best room for your stay at any resort. We are actually having her plan ANOTHER trip back to Montego Bay in Jamaica. She is now going to be our trip planner every time we take a vacation. We love Sandals & our awesome Sand Lady!

Sara

Married on 05/21/2016

We used The Sand Lady to book our honeymoon. She just makes the process so much easier. We haven't actually went yet but I will update when we do. I had looked into booking sandals online myself. It would have been do able but we didn't know where we wanted to go or anything. So we decided to have Robbie (the sand lady) help us out. I VERY much suggest that even if you know where you want to go you contact her because she makes the process 100x easier. She took care of everything for us and is still going to continue to help us until our honeymoon is over. SHE IS AWESOME

Trina

Married on 04/23/2016

You can't go wrong booking with Tara Meadows The Sand Lady. I met Tara in David's Bridal just a few months before my wedding day. My now husband and I met her together a week or so later. When we met with Tara, she explained everything we needed to do to enjoy a fabulous all-expenses included resort honeymoon in Ochi Rios Jamaica. We waited until the day before our departure to actually book. Tara was patient, professional resourceful and extremely diligent in getting us there according to our wishes. Shortly after our arrival at the resort, Tara called to ensure we got there as planned. The resort was everything we wished for, romantic, lively, nice clean accommodations with tons of activities, plenty of drink options, good food and nice, kind, attentive resort employees. We were treated like royalty.

I really enjoyed working with Robbie to plan the perfect Honeymoon. She helped us find the best flights and compared prices for different airports and airlines. She also helped us plan the best experience possible at a Sandals resort based on our interests and activities we would enjoy. We had a great time and can't wait to plan another trip!!

Tara (The Sand Lady) was a tremendous help. She took the time to ask us about our interest so she could suggest the perfect Sandals location and room just for us. With our package, we enjoyed a free couples massage and a private escort to the airport. When we booked originally, the room we really wanted was not available but it opened up about a month before our honeymoon and Tara moved us to the room with no issues. She booked our flights so that we would arrive at location just in time for check-in and leave right at check-out so no time was wasted. She helped us plan our perfect honeymoon completely stress free.

Mindy

Married on 09/05/2015

Tara made the experience of booking our honeymoon simple and enjoyable. Highly recommend using the Sand Lady :)

Jessica

Married on 09/05/2015

Ruth Ann was very personable and fun to work with when planning our honeymoon. She was knowledgeable on many Sandals resorts and that advice was helpful when narrowing down our destination. We feel that her help to plan the trip was what made it such a perfect fit for our wants and needs.
Our only hiccup was that there was some confusion on our departing flight the first day. We aren't sure if the times were maybe EST instead of CST but we were at the airport much earlier than necessary. It was to our advantage though and we grabbed some breakfast before hitting the runway.

Aleesa

Married on 08/07/2015

Ruth Ann was such a valuable asset to planning our honeymoon! It was so nice to have someone else worry about all the details and planning for once. :) We had a great time, and will definitely use her for our next Sandals adventure!

Robbie was a GREAT help in our Honeymoon planning! She is so knowledgeable of so many different destinations and really helped us plan the ULTIMATE honeymoon for a great deal. Any future vacations will be planned by The Sand Lady!

Rod

Married on 12/02/2014

Excellent people, travel agent, venue and food. They make each person feel special. The wedding was excellent and comfortable. We felt at ease from the start. I would recommend it to everyone!

Alice

Married on 11/28/2014

The services provided by The Sand Lady (Robbie Phillips) were excellent. She was always available for questions, even when we called her from St. Lucia. She took all the work out of planning our trip and prepared us for anything that might come up when we arrived. She also went over the wedding details with me before we got to St. Lucia and met with our wedding planner. We will definitely be planning our next Sandal's vacation with The Sand Lady, and will recommend her to our friends and family.

Lindsey

Married on 11/18/2014

I was so grateful for "The Sand Lady". All I had to do was email or call her with what I was wanting for my Wedding/honeymoon and she not only made it happen, but also gave me suggestions on where to save money or what would be the best option. She made my wedding the most stress-free event, which is exactly what I was looking for. Can't wait to use her services again for anniversary trips!

Jessica

Married on 11/15/2014

Speaking with Robbie she was very helpful in planning our honeymoon she made everything very simple and easy highly recommend the sandals vacation. We were treated like kings and queens

Kristen

Married on 11/08/2014

Kali was a huge help in research and recommendations on which resort we would like best. The resort she sent us to was perfect for the type of honeymoon we were looking for, and everything went smoothly from start to finish. It was such a huge relief to have a professional take care of this very important trip in the midst of so many wedding details!
Are you interested?
Send a message