102 Reviews
Recommended by 100% of couples
Quality of service

5 out of 5 rating

Average response time

5 out of 5 rating

Professionalism

5 out of 5 rating

Value

5 out of 5 rating

Flexibility

5 out of 5 rating
30 User photos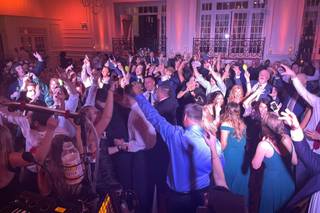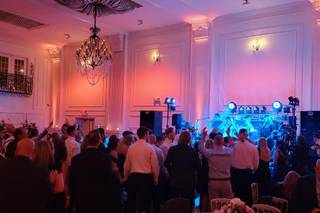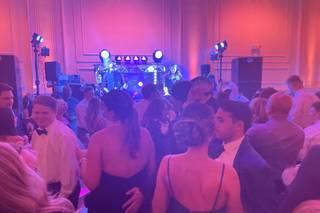 + 26

photos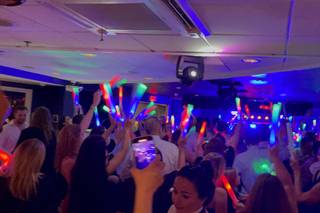 Jane A.

Married on 02/11/2023

Best wedding band!!

We had such an amazing night with the insiders!! All of our guest were on the dance floor the whole night. The insiders know how to start the party and how to keep it the best party throughout the whole night. You can not go wrong with having them as your wedding bad!!

Kelcey T.

Married on 12/09/2022

Entertainment at our wedding

We've known of The Insiders for quite some time and we knew they would be the perfect band to have at our wedding! Scott and Vicky did an amazing job of getting the party going and keeping the entire crowd engaged, regardless of their age. They are extremely talented and FUN!

Gennifer M.

Married on 10/22/2022

We loved them for our wedding!

The insiders are AMAZING! My parents saw them when they played at someone else's wedding and then went to a few bars they played at. They loved them! We booked them and then saw them at the shore and we LOVED them!!! Scott even came to talk to us and meet us which made us feel important to them! The communication leading up to the wedding was wonderful! I was not stressed at all about the songs or anything with the music. They took care of everything! Thought of everything! Everyone after the wedding called us and gave us compliments on the band because they rocked the show! Everyone was up dancing and singing along with them. Vicky even let me sing a song with them which I loved!!! I can't thank them enough for making our wedding so special for us!!! We can't wait to see them again this summer!!!

Are you interested?

Send a message

Nick C.

Married on 09/16/2022

Want your wedding to be fun? Book them now, if not sooner!

If you're interested in booking the Insiders for your wedding, there's a pretty good chance you've encountered them in Sea Isle. If so, book them yesterday. You already know how talented they are and how much energy they bring. Scott and Vicky know how to get the people going in any setting, whether that is at LaCosta happy hour (RIP) or the fanciest of ballrooms. We've been big fans for years and like many couples that spend time down the shore, we always talked about having them at our wedding someday and we're glad we did. It's an absolute no brainer. They are true professionals and we just hope they'll be playing at some of the upcoming weddings we're attending!

Bill D.

Married on 08/19/2022

Do yourself a favor and hire them for your wedding!

The Insiders performed at my wedding a few weeks ago and I am still hearing from guests how great they were. They have a great sense of what songs the crowd is feeling and adjust accordingly. I had a 60% younger crowd, and 40% older crowd and they picked the perfect types of songs to get everyone up to dance and enjoy the music! Could not recommend them enough.

Eric B.

Married on 08/12/2022

Great high energy band

Scott and Vicky were accommodating to all questions/requests that we had and very easy to work with, and their performance was great! They bring a ton of energy and can really get the crowd dancing and having a great time. We got lots of compliments about them both during and after the wedding. We were already fans before the wedding and they definitely met our expectations!

Shannon C.

Married on 07/16/2022

SO worth it!!!!

The Insiders made our wedding reception everything I dreamed of and more. The dance floor was filled for the entire night and we had an absolute blast. So many of our family and friends told us it was the best wedding they have ever been to and we have the Insiders to thank for that!!! Best night ever. Thank you!!!

Chris D.

Married on 06/17/2022

Incredible Band & Stress Free Planning!

Easy planning process and kept a great atmosphere the entire night!

Eric P.

Married on 03/12/2022

The Insiders rock the house again!

We have used The Insiders for 3 events now! They bring any party to life. Scott and Vicky sound amazing and they quickly catch the vibe of your guests music style and everyone ends up on the dance floor all night. Very professional and courteous to our guests. We wouldn't host an event without them.

Natalie A.

Married on 11/20/2021

Great Reception Made Easy

Scott and Vicky flowed with every request we had for our reception: from Polish traditions to last minute changes to the bridal party entrance and the order of toasts and the blessing before meals, Vicky and Scott rolled with us and made it so easy to relax and enjoy the night. Our guests were impressed at the talent of their live sets as well as their ability to DJ some songs too. They go the extra mile to bring fun props (yay for tambourines!) And even brought extra items when they heard we would have 25 kids at our reception. I recommend The Insiders to all couples who hope for a fun reception and also try to stay calm during the planning phases- Scott and Vicky- thank you!

Hannah G.

Married on 11/12/2021

Highly recommend for wedding band

The Insiders kept my guests at my wedding dancing the entire time. They had a mix of oldies and the recent genres to entertain all age groups. Due to covid, we rescheduled 4 times and each reschedule Scott was able to accommodate whatever date we chose. I can't say enough good things about the Insiders performance and the level of customer service they provided.

Julia A.

Married on 10/30/2021

Best of the Best

The Insiders are AMAZING, professional, trustworthy, talented, etc. I can go on and on. Our family and friends absolutely loved them and had nothing but awesome things to say. They truly are the best. They made our day so special. Everyone danced and sang all night long. They are worth every penny. Fantastic!!!!!

Shawn R.

Married on 10/23/2021

Best Wedding Band of All Time!!!

We just had the Insiders for our wedding. They were absolutely incredible!! They brought the reception to the next level. My wife and I cannot thank them enough for all that they did for us, They brought all of the gags and party atmosphere. The last 20-30 minutes were one of the best times of our lives. The Insiders got everyone to the dance floor and made everyone feel welcomed. We cannot recommend them enough.

Shannon D.

Married on 10/23/2021

Best night of my entire life!

You know you had the best wedding ever when a week later your guests/fam/friends are still talking about your wedding!! Holy cow what a weekend!!! The Insiders made our wedding reception everything we dreamed of and MORE! We asked for a sunday fun day wedding AND THEY GAVE US JUST THAT!! The dance floor was filled the entire night with all our guests. There was not one person sitting! So many of our guests told us it was the best wedding they have ever been to and we have to thank The Insiders for that!!! Not to mention they were awesome to work with from start to finish. Everything was so easy and fun!!! THE BEST NIGHT OF OUR ENTIRE LIVES!! Thank you so much Insiders!!!!! We love you!! Xo Shannon and Chris 11/5 @ The Windrift!

Adam S.

Married on 10/15/2021

Hands down the best wedding band!

The Insiders were absolutely incredible! Leading up to the wedding, they were so accommodating, easy-going, and fun to work with. They made our wedding so much fun by keeping the dance floor rocking all night! Afterward, we got so many compliments from family and friends about how great of a band they were. You won't be disappointed! Thank you Scott and Vicky!!!

Kelsie B.

Married on 09/25/2021

Best Wedding Decision

Hiring Scott & Vicky was hands down the BEST decision my husband and I made regarding our wedding! We knew from our early dating years (spent almost every Sunday Funday at La Costa) that when we got married we had to have The Insiders play at our wedding. They threw an epic party for our family and friends! It has since been 2 months since our wedding day and our guests are still raving about how the band was so great and how they made our wedding one of the best they have ever been to! Their ability to read the crowd and play the right music at every second is so special. I can truly say that not one person was sitting down during the reception and that the dance floor was packed. Scott keeps you involved during the entire process and makes sure he has every detail nailed down! Scott and Vicky are incredible and hiring them was easily one of our best wedding planning decisions.

+ 2

photos

Sean C.

Married on 09/12/2021

Best Wedding Band!

My wife and I recently had the Insiders perform at our wedding at the Crystal Tea Room in Center City, Philadelphia and we couldn't be happier with how everything went. We truly had the time of our lives and the Insiders were a huge reason for that!

We were already familiar with the Insiders from trips to Sea Isle for Sunday Funday performances and from our friends' wedding so we knew what to expect…a great party! Scott and Vicky never fail to get the whole crowd dancing and singing along with every song. They are awesome at reading the room and playing the songs that they know will keep people on their feet.

At our wedding reception, the dance floor was packed from start to finish. There was no delay in getting the party started or struggle to get people on the dance floor because the Insiders knew exactly what to play. Scott confirmed our schedule and timing with us before the wedding which was so helpful to make sure everything went smoothly. Scott and Vicky are positive, uplifting, and so much fun to interact with. Our guests have been raving about how much fun the Insiders are. We also loved how Scott and Vicky involved my wife and I in specific songs and dances.

We can't thank the Insiders enough for a great wedding reception and memories that will last forever. We couldn't ask for a better wedding band. The Insiders exceeded all of our expectations! It was the performance of a lifetime. Can't wait to party with Scott and Vicky again!

Emily A.

Married on 08/14/2021

Best band ever!

When it came time to search for Entertainment for our wedding, it really wasn't even a question about who we wanted to be there. Scott And Vicki are amazing performers and even better at getting the whole crowd involved! Wish we could do it all over again! 10/10 would recommend to anyone in search for a band in search for a band.

Connor L.

Married on 07/31/2021

Best Wedding Band Ever!

Scott and Vicky are the greatest! These two are more than a band, they are the party masters, the vibe setters, the dance floor jump-starters - they're absolutely electric! It was super easy to work with them to determine availability and book them for our date. When Covid hit and we had to push it to the following year, they said "no problem!" They offer dj'ing (handled by their crewman) or referrals to other musicians for the ceremony and cocktail hour - we took them up on dj'ing, and it worked out perfectly. We also used their mic for our officiant, which was incredibly convenient and the sound was perfect. In the lead up to the big day, they were well-organized and ready to adapt to our vision for the reception - taking note of name pronunciations, which elements (e.g. cake cutting or bouquet tossing) we wanted to include/exclude, whether we wanted to incorporate line-dance songs (e.g. cupid shuffle, electric slide), whether there were any "must plays", and every other key detail. Outside of that, I recommend giving them the flexibility to read the crowd and play what they think will work - they are the pros, after all! In the end, the dance floor was absolutely jam-packed all night long, and all of our guests raved about them. P.S. their medleys are unreal, and I recommend you have them bring the bubble machine, confetti cannon, and toilet paper blower - but you might want to clear it with your venue! Thanks Scott and Vicky!

Natalie A.

Married on 07/23/2021

Fantastic!

The Insiders were such a great duo to hire- I had the best time and they were so easy to work with!! We loved every second of it and I hope to hire them for a future event!!!

Amy S.

Married on 06/05/2021

Shoffner Votta Wedding 6.5.21

From start to finish, The Insiders were simply amazing. We met them when my now husband and I met in college at West Chester in '07. They played at his sisters wedding and we knew we wanted to have them at ours. They were so thorough with every piece of planning. We are huge music lovers and had many special requests, and they were willing to do everything to make us happy. My late father would have loved, loved, loved, the music, and that's a huge compliment.
Scott and Vicky were the best, we may even need to plan a 1 year anniversary party and hire them again!

Emily H.

Married on 04/12/2021

The Insiders are AMAZING!

The Insiders were so amazing! They kept the dance floor crowded all night long! We had so much fun and they played such a great variety that all ages enjoyed!


Jennifer C.

Married on 11/21/2020

Best band in town!

The Insiders Band kept our guests on the dance floor all night long! There weren't any lulls or times when guests were bored with the music that was on. They were accommodating and communicated quickly to be sure they had our order of events down and knew our must play songs. If you're looking for a band to kick your wedding up a notch, the Insiders are definitely worth the money!

Kellie S.

Married on 10/31/2020

Wedding 10/31/20

The insiders made our wedding day so memorable! They played the music that every guest enjoyed. They kept the party going from start to finish. The insiders were quick to respond whenever we reached out and were professional and punctual on the day of our wedding. They put on a great show and the crowd loved them. Our wedding day would not of been complete without them!

Katie C.

Married on 06/13/2020

Wallace Covid Wedding!

My husband and I have know the insiders and have been going to see them ever since we turned 21, so we knew right away we'd want them to play at our wedding from the start. COVID-19 made our wedding experience a bit difficult, but that didn't stop the insiders from being the most professional and easy to work with band you can imagine. They truthfully went above and beyond to give us a safe and fun experience. They ALWAYS rock, but having them at the wedding was definitely special. If you want you and your guests to have the time of your life, you'll hire The Insiders!!
Are you interested?
Send a message