122 Reviews
Recommended by 98% of couples
Quality of service

4.9 out of 5 rating

Average response time

4.9 out of 5 rating

Professionalism

4.9 out of 5 rating

Value

4.9 out of 5 rating

Flexibility

5 out of 5 rating
149 User photos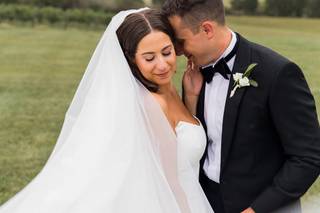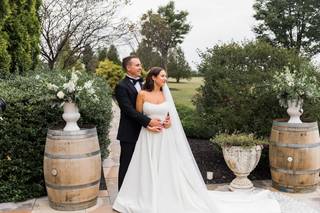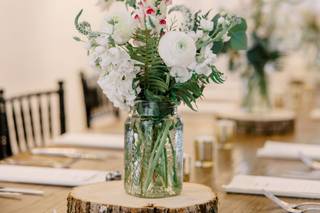 + 145

photos
Emily B.

Married on 09/10/2022

Stunning Flowers and Easy Experience!

The Faded Poppy did an AMAZING job with the florals at my wedding - and at a very competitive price point! I told them my vision and let them run with everything, and they beyond delivered! They created stunning florals and required no direction. They arrived at the venue on time and were total professionals. I also appreciated their easy to use online system. Would recommend for all weddings!

The Faded Poppy's reply:

Thanks Emily, it's nice to hear that the process was easy for you, Jason works hard on that end of things but doesn't often get feedback. And of course glad to hear you loved your flowers as much as we did! ;) Our best to you, S.

Courtney S.

Married on 05/14/2022

The BEST Florist/Planner!!

*I'm sorry for the length of this review, but Faded Poppy is just THAT good!!

If you are looking for a planner or florist for your wedding, BOOK WITH FADED POPPY!! I promise you will not regret it! Sara and Jason went above and beyond to ensure that our wedding and florals were exactly as we envisioned. I booked with Faded Poppy back in 2020 for my wedding in May of 2022 after falling in LOVE with the florals that I saw in another couple's wedding video. I loved the unique textures and florals in the bride's bouquet and arbor and asked Sara to recreate that with a different, spring color scheme. My expectations were blown out of the water. We used Faded Poppy for both our rehearsal and wedding florals and I equally loved them both. We also got so many compliments! Sara went the extra mile by helping us transport the wedding florals to the house we were staying at after our rehearsal since ours cars were packed from coming straight in from out of town. Sara also generously provided me with a special floral piece to honor my mother who passed - free of charge. She is truly the real deal.

It made things so simple by using Faded Poppy for both florals and planning. Sara and Jason worked with us to create a timeline for our wedding and coordinated with our other vendors. Their communication over the 2 years of planning was consistent and honest. They knew what was important to us as a couple and went to battle to ensure that we had the layout, design, and overall vibes that we desired. Unfortunately, it poured down rain minutes before our ceremony, but Sara did not miss a beat making our Plan B a reality. I last minute panicked before walking down the aisle that I was going to pass out, and without blinking an eye, Sara hid chairs and ice water behind our arbor just in case I got light headed and needed to sit down. Things went wrong, as they do, but Sara was there every step of the way making sure we were happy.

I say all of this to say, my husband and I could not be happier to have found Faded Poppy. Sara and Jason - thank you from the bottom of our hearts for making our wedding day (and the planning experience) something we will never forget. Your passion for what you do, along with your kindness (and sass when needed haha) was exactly what we needed for our wedding day. We will never forget how you two made us feel and we can't wait for another excuse to order more florals from you all!

+ 7

photos

The Faded Poppy's reply:

We're not crying, you are!! You absolutely made our whole year with this, it was an absolute privilege getting to know you and help you plan your big day! We wish you both (and of course your beautiful fur babies) our most heartfelt wishes for the best of everything!!
J & S.

Ellie H.

Married on 03/26/2022

Thank you FP!!!

Sara and Jason made our wedding so easy and fabulous! Thank you Sara, for coordinating day-of and keeping the ship afloat thru chaos! The flowers Faded Poppy arranged for our wedding were so beautiful and fitting for the event. We wanted a sort of wild, rustic look, with purples, yellows, and sprigs of different green. I would say the bouquets and decor flowers they arranged exceeded our expectations. I recommend their talented staff any day!

The Faded Poppy's reply:

Hi Ellie, Thank you for the kindness! We loved working with you two and creating with all those bright colors!! We hope you two are enjoying the married life!! S & J.

Are you interested?

Send a message

Rachael U.

Married on 10/09/2021

Outstanding

We hired the Faded Poppy for their "daisy package" which is a minimalist package for month of coordination and wedding planning. We could not have pulled off our wedding without them. Our caterer cancelled 60 days before our wedding due to covid related staffing shortages. It was a nightmare but Jason and Sara were able to put us in touch with a new caterer that we loved even more than our original vendor. Thanks to them, we were able to relax and focus on getting married.

The Faded Poppy's reply:

Hi Rachel,
Thank you very much, it is very lovely to hear from you. We hope you are both doing well. It was a pleasure getting to know and celebrate you & Rich. You two are super sweet and deserve all the best things married life brings.
Our very best wishes to you, S & J.

Lezlie D.

Married on 08/26/2021

Gorgeous flowers

During these difficult times of COVID, supply chain problems and multiple wedding date delays, Faded Poppy came through for us. The floral arrangements were beautiful and unique. Center pieces of floating candles and greenery made for a beautiful table presentation. Depending on your budget, Sara and Jason will work with you to make your day extra special.

The Faded Poppy's reply:

Thank you for including us in your big day Lezlie, so happy we able to provide all the pretty things to help you celebrate! J & S.

Adam P.

Married on 08/17/2021

Beautiful flowers and a smooth event

Sara and Jason created beautiful flower arrangements for us that perfectly captured a vision that we sometimes felt we didn't know how to articulate. Even though we didn't know much about flowers, they guided us and provided arrangements that exceeded our expectations. They were also really flexible and worked with us when we had to postpone our wedding *twice* due to Covid. Sara also provided day-of coordination for us and our wedding and reception went really smoothly. Sara was very professional in working with us to keep everyone safe during the pandemic and even helped us coordinate with our other vendors when our venue lost power the morning of our wedding. Fortunately it came back after a few hours and in plenty of time, but it was nice knowing we had someone on our team ready to help out in an emergency.

The Faded Poppy's reply:

What can we say Adam, you and Anne were by far and away the MOST perfect clients we've ever had the pleasure of assisting!! You two were thrown all the things but handled each with patience and grace. We cannot thank you enough for being the amazing humans that you are, you have set the bar HIGH.
S & J.

Aly G.

Married on 06/04/2021

Flowers aren't Cancelled!

There are so many amazing things to say about The Faded Poppy - when I first stepped into their shop in June of 2019, I immediately knew that I wanted to work with Sara and Jason. Sara listened to every idea I had and was very actively thinking of ways to make my vision come true. This was very different from other florists I met with, who seemed to have too many of their own ideas to listen to mine. Their prices are extremely fair, and we ended up using The Faded Poppy for our Rehearsal Dinner and Bridal Luncheon as well. The real magic of this floral shop came when COVID hit - I remember receiving a phone call from Jason on March 14th, right before my wedding had been officially postponed and he was hellbent on reassuring me that everything, from flowers to the I Do's we still going to be perfect no matter what! When we made the decision to cancel two days later, there were no questions asked and The Faded Poppy made every effort to keep things amazing. They offered to do arrangements for my backyard COVID wedding on our original date and then were extremely flexible when it came to decreasing numbers, changes in location, and all the other drama that comes with a COVID wedding! I constantly felt supported and special and like COVID had nothing on the dream day The Faded Poppy wanted to help me create. I love this floral shop, and want to get married to my husband a third time just so I can work with Sara and Jason again!

+ 7

photos

The Faded Poppy's reply:

Thank you Aly!! It has certainly been a crazy year for us all and we are extra appreciative for clients like you that kept us going. We would absolutely sign up for wedding #3, 4 & 5 with you!
Best to you both,
S & J.

Kelli

Married on 05/15/2021

I don't know what I would have done without her

Sara was amazing from the first contact. She was spot on with all of the vendors that she recommended and was a huge help with last minute panics. As the mother of the bride, I was able to relax and truly enjoy my daughters wedding and reception. Because of her the entire day was perfect. She even served food at the buffet when the venue didn't provide enough servers. At the end of the night she cleaned everything up and packed it away. All I had to do was pick up the boxes. I can not describe what it means to me that she ensured my daughter's day was perfect. I highly recomend her and would use her again if I had another daughter. Thank you Sara

The Faded Poppy's reply:

Thank you Kelli, I'm very happy to hear you were able to enjoy yourself and relax at Sam's wedding. I think we had as much fun celebrating Sam & Nate as your guests did, it was a great way to kick off our 2021 season!!

All our best to you all, S & J.

Tammy H.

Married on 11/21/2020

Awesome Job!

Sara was very accommodating with rescheduling our daughter's wedding date twice, due to Covid. She did a beautiful job with the flowers. She listened to what we wanted and created some beautiful arrangements. We also had Sara to do the day of coordination of the wedding and she didn't disappoint. Sara is very easy to work with and gets things done. We would highly recommend her. She made the wedding day so relaxing for both my daughter and myself (the mother of the bride).

The Faded Poppy's reply:

Hi Tammy,
Thank you for this lovely review, it was my pleasure assisting you and taking part in Ashlynn's big day! I still have daydreams of all that beautiful greenery scenery!! :) Happy Holidays to you and yours!
Sara

Laurie B.

Married on 10/17/2020

Absolutely Love Faded Poppy!

Sara and Jason did such a fantastic job helping with the Day Planning and creating the most beautiful floral arrangements and décor for our wedding this past October. They are so professional and I love their floral designs!! Thank you so much for all you did in helping to create the most beautiful and memorable day of our lives!!! Photos credit: by Aaron Watson Photography in Charlottesville.

+ 4

photos

The Faded Poppy's reply:

Thank you Laurie. It was our pleasure helping you & Ed plan your big day and what a beautiful and amazing day it was. Perfect weather, perfect couple, perfect venue and a DREAM team. Thank you for choosing us to celebrate with you, our best to you both.
S & J.

Sally L.

Married on 10/01/2020

Fantastic!!!

My daughter got married on 10.10.20 at the Red August Farm. We hired Sarah and Jason way back in 2018 to do the flowers as well as wedding planners. At the time we had no idea a pandemic was coming. Skipping to the wedding, Sarah stuck with us and the flowers were stunning and talked about weeks after the wedding. Aside from her gift of a green thumb and flower arranger, Sarah was nothing short of a life saver before and during the wedding. She advised us on how to keep our guests safe and then at the wedding worked tirelessly to keep guests safe. On top of the corona virus we also had remnants of a hurricane to deal with. She kept us all at ease with her confidence and we were able to have a beautiful wedding! We simply could not have had the wedding without her help. I believe the same would have been true even if Coronavirus had not been a thing.
I highly recommend the Faded Poppy! You will not be disappointed...far from it!
Sally and Will Lightfoot


+ 2

photos

The Faded Poppy's reply:

Sally, we are now forever friends!! I cannot begin to tell you how much we appreciate your commitment to keeping us & everyone safe while we celebrated Alex's big day! We navigated some crazy times but you were all troopers and I can't thank you enough for being so amazing to work with!!! Best to all this holiday season!! S &J.

Courtney

Married on 05/24/2020

Creative, talented, and flexible florist!

If you want to have dreamy wedding flowers without paying thousands of dollars more than you should, check out Faded Poppy!

We were likely a difficult couple to work with in that hiring a florist was one of the last things on our list as we were struggling with HOW much other florists were charging for the arrangements we were getting quoted. We found Faded Poppy JUST before COVID broke out and then were wishy-washy with our wedding, and ended up postponing. Sara was a champ all through the chaos. With only a few conversations she knew exactly what we wanted and she ended up delivering arrangements almost identical to the photos we had sent her.

I absolutely LOVE how our flowers turned out. Faded Poppy made Big Spring Farm, an already gorgeous wedding venue, that much more dream wedding.

+ 8

photos

The Faded Poppy's reply:

Thanks Courtney, you were definitely not difficult at all! Your attention to detail made planning flowers with you a breeze!! Happy we could be part of your big day! J & S.

Amy

Married on 11/09/2019

More then I could have ever imagined

I do not know much about florals, so when planning my wedding I did not have much information to give. I sent Sara and Jason an inspiration board I created for my wedding, and what they put together was more then I could have ever imagined or dreamed of. What they created so was beautiful and so perfectly us (without even meeting us in person!). I never thought I could love a bouquet so much, but now I know it is possible! I had to drive it 1600 miles from Virginia back to Colorado.

Aside from the beauty they create, Sara and Jason are beautiful souls themselves. Working with them was such a blessing.

The Faded Poppy's reply:

AWWWW, thank you Amy!!
It has been a pleasure getting to know you over these last months. Our shared love of good cocktails and pups will certainly make for a lasting friendship!! We are both very happy to hear you loved your FP creations and appreciate that you also think we have beautiful souls. :) Ditto to you beautiful lady!!
All our best, J & S.

Matt J.

Married on 10/18/2019

Great to work with!

We were very happy with Sara's work on our wedding! She was responsive and open to any ideas we had for the big day. On the day of the wedding, she made sure to keep us on track and inform of us anything going on. She made us feel very special! We especially appreciated the responses to our frantic emails the week fo the wedding, and all of the behind-the-scenes work contacting our vendors.

The Faded Poppy's reply:

Thank you Matt!! It was a pleasure assisting you both. Your level of attention to detail was impressive and made my job easy peasy!! Your wedding was one of the most beautiful weddings I've had the pleasure of being part of so thank you for including me.
All of our very best to you and Ben,
J & S.

David J.

Married on 10/12/2019

The best decision!

Hiring Sara and Jason was one of the best decisions we made for our wedding! We primarily worked with Sara for both our day-of coordination and our florals, and wow!! Sara was super helpful throughout the entire process with answering all of our questions and helping us make our visions a reality. She helped ease my mind on more than one occasion, and made sure our rehearsal and wedding day went smoothly. I can't recommend having a day-of coordinator enough, especially one who will take your wishes to heart and ensure that everything works out as planned and everyone is kept in line.
Our wedding florals turned out better than we could've hoped for. We didn't want to spend a ton of money on them, and with Sara's help we were able to repurpose ceremony floral decor into reception decor as well. I went in to the first meeting with Sara wanting a mostly white bouquet, and I'm so glad she recommended pops of color instead. My bouquet was absolutely gorgeous!
Working with Sara and Jason was a dream, and I can't recommend them enough. They are so talented and really work to make sure their clients are 100% satisfied.

The Faded Poppy's reply:

Jordan!! This just made my day!! Thank you for your kind words and for entrusting us with your wedding day and flowers. It was so great getting to know you over wine sips and planning and spending the day with you and your families. Our very, VERY best to you & David.
S&J.

Sophia S.

Married on 10/05/2019

Highly recommend -- stunning florals and easy to work with!

Sara and Jason are amazing! We planned our wedding in Virginia from Massachusetts, and it was so easy to communicate with The Faded Poppy -- they were super organized and always got back to us quickly! We also thought the pictures that they included in the proposals made it so much easier to visualize what they were suggesting. They were so respectful of our budget and were so willing to accommodate changes in the arrangements we wanted. On our wedding day, we were both blown away by how beautiful the flowers were. Up until our wedding day, neither of us would have said that flowers were a huge priority, but both my husband and I agreed that the arrangements that Sara and Jason put together were one of our favorite details on our wedding day. We also got so many compliments from our guests. Our only regret is that we left for our honeymoon right after our wedding so we didn't get to enjoy our flowers after our wedding day. Our guests loved taking home the arrangements though!


The Faded Poppy's reply:

Wow, thank you Sophia!! I'm so happy to hear that your flowers became one of your favorite details.. I might be a little bias but they were mine too!! :) All our best, J & S.

Kaitlyn B.

Married on 10/05/2019

Creative, Kind, Talented, and Accommodating!

We had the best experience working with Faded Poppy! From start to finish, we were involved in bringing our ideal floral arrangements to life! So thankful for their help in making our day truly a dream and providing us with options to keep us in budget while ensuring we had the day we imagined.

The Faded Poppy's reply:

Thank you Kaitlyn, it is very kind of you to take the time to send us this review. It was a pleasure working with you to bring your dream to fruition. Your classic white & green theme brought the venue to life.
Our very best to you both.
J & S.

Diana C.

Married on 09/28/2019

Beautiful Florals

Sara and Jason did our bouquets, boutonnieres, and corsages. Since we are out of state, we communicated 100% by email (by our choice). They were so easy to work with and were super flexible whenever I wanted to make changes or found new inspiration photos. They nailed our vision for our flowers, the prices were reasonable, and everything looked absolutely beautiful!


+ 2

photos

The Faded Poppy's reply:

Thank you Diana, it took great confidence to entrust your vision to us without speaking or meeting in person. We are both happy to hear the process was so easy for you and that you were so pleased with your flowers.
Many congrats to you both,
S & J.

Amanda

Married on 09/28/2019

Gorgeous flowers & wonderful people!

Sara and Jason were simply amazing to work with for our wedding! Not knowing much about flowers at all, I sent Sara a few examples of arrangements, styles and colors that I liked, and they came through with choosing and designing the most perfect flowers for our special day. All of the flower décor from my bridal bouquet to the bridesmaids' bouquets, boutonnieres, corsages, flower girl basket and our arbor décor piece was gorgeous and exactly what we were envisioning. Sara and Jason were so accommodating and easy to work with throughout the whole process, even as I made changes to our requests adding numbers of boutonnieres/corsages and requesting some cake flowers at the last minute. They were the first vendors to arrive at our venue on our wedding day to set up, so it was great for a bride to see flowers already being put into place by the time she arrived. Between the time that the flowers were set up on the arbor for the ceremony and the time the ceremony started, a terrible thunderstorm came through the area with heavy rain and high winds that ended up knocking the arbor over completely, flowers and all – luckily the storm passed quickly and we had a beautiful evening for the ceremony, but as a testament to their quality, the flowers survived the storm beautifully and all in one piece, still providing a gorgeous backdrop while we tied the knot!

The Faded Poppy's reply:

Thank you Amanda,
I remember that storm, it was CRAZY! Yay for awesome flowers that can hold up to Virginia weather!!
All our best to you both,
Sara

Amy

Married on 08/31/2019

Beautiful flowers, lovely people, and great support

We loved working with Sara and Jason for our flowers and day-of-coordination. I sent them a few ideas for flowers and they definitely brought the vision to life. They even made us a gender neutral bouquet for our all-gender bouquet toss! Sara thought creatively with us during our walk through about ways to decorate and also not completely blow our budget- much appreciated! To that point, Sara and Jason offer very fair prices and they are worth every penny! In terms of the coordination, Sara helped us take the stress out of the logistics. She helped us in planning and even came to our rescue when the groom's flower fell off his bout before our ceremony! She came to the rescue again when I forgot to tell a family member to stay behind for photos- she went and picked her up promptly! Lots of little things added up and made us so very grateful we chose to work with this great husband/wife team!

+ 3

photos

The Faded Poppy's reply:

Thank you so much Amy,
I had THE best time at your wedding and getting to know you both!! I don't think I've met a sweeter couple, you deserve the moon and stars!!
We wish you both the very best + a little extra more,
J & S.

Lisa K.

Married on 08/03/2019

Exactly what we wanted

My daughter's wedding was a month ago and we were so pleased with the floral arrangements. My daughter said her bouquet was exactly what she wanted and when friends see photos they comment on the beauty of the flowers. The wedding venue was slightly out of the normal distance range for The Faded Poppy but we chose them based on our caterer's recommendation and also because their proposal allowed us to envision what the end product would look like. Sara and Jason were easy to work with and when we had changes to make they were very accommodating. We would recommend them to anyone searching for florals for a special day.

The Faded Poppy's reply:

Hi Lisa,
Thank you for your confidence in our work and for choosing us, it was a pleasure to work with you both and to have the opportunity to get out and see new places.
Best wishes to all, S & J.

Stephanie K.

Married on 07/19/2019

The Faded Poppy is the BEST!!!

I'm truly not sure where to begin-- Sara and Jason were simply a dream to work with and helped make our wedding day perfect and magical! We chose to use The Faded Poppy for both florals and planning services. I loved that we did this because they were completely in the know of every detail in regards to the flow of the day AND setup/decor. Throughout the entire process, they were very responsive and easy to work with. One thing that I love about the florals is that all bouquets are always unique to each bride! They truly have an artistic touch on everything they do, which makes each wedding they do that much more personal. As for the wedding day, I didn't have to worry about a thing; Sara took care of everything! And it's worth mentioning that she is very calm and laid back, which helps to put the bride, groom, families, and bridal party at ease. I promise you will be satisfied if you book The Faded Poppy!!

+ 5

photos

The Faded Poppy's reply:

Thank you Stephanie,
I continue to be in awe of your kindness & generosity, thank you for these humbling comments. I am honored to have assisted you in the planning of your wedding and to have met you, your mom and extended families.
All our very best to you & Billy !! J & S.

Kelly

Married on 07/06/2019

Floral Magicians!

Sara & Jason absolutely hit the nail on the head when it came to delivering on our vision for our wedding. All of the floral decor, the boutonnieres, the bridesmaids bouquet, my bouquet... everything was stunning and exactly what we had envisioned. They made everything so easy leading up to the day, and were so accommodating with last minute changes. They also were very understanding of our budgetary restraints, and somehow were able to deliver everything we wanted with that in mind (how, I don't know.. floral magicians!). Thanks Faded Poppy for everything, you guys are fantastic!

The Faded Poppy's reply:

Floral magician has a nice ring to it, I might have to keep that!! ;) Thank you for entrusting us with your vision, we enjoyed creating all of those pretties and are happy to hear you were so pleased with them.
Best wishes, S & J.

Tenille M.

Married on 06/30/2019

Completely Fabulous Flowers!

Extremely pleased!! Faded Poppy was able to create my vision for our wedding perfectly with a unique bouquet and floral wreaths for bridal party. A gorgeous addition to our day from this professional and talented team!

The Faded Poppy's reply:

Thank you Tenille!! Your bouquet has been one of my favorites to date, thank you for choosing me to create it for you!! Best wishes to you both, S.

Lillian

Married on 06/29/2019

Faded Poppy is on point and will make your day worry-free

I seriously don't know what we would have done without Sara and Jason with Faded Poppy! They were so helpful in the last minute planning stages of our wedding, helping with the small details we knew nothing about, and generously providing their time for any advice we needed or providing ideas for transportation vendors to work with. And when we had to move to our rain site last minute, Sara handled everything - from coordinating new timelines and plans with our vendors to magically finding last minute flowers for our ceremony rain site (we hadn't needed any in our original outdoor plan). And perhaps most importantly, the only time I panic-cried on my wedding day was when I realized I had forgotten something and it was too late to go back and get it; she told me confidently "Don't you worry, that's my job, I'll figure out a way to get it. You relax, enjoy today" and then sure enough, she figured out a way to get it and the night was absolutely perfect because of it.

Faded Poppy also provided my flowers and she knew I was working on a budget, so she sourced local and they were beautiful and absolutely perfect.

You seriously won't have to worry about a thing with Faded Poppy - my husband and I highly recommend them!

The Faded Poppy's reply:

I LOVE that you signed off as "husband and I", it's makes it so official!
We loved working with you, your wedding was as unique and awesome as the two of you are, the entire day was unforgettable. In fact, I still need a copy of your pong fury rules for my next party!! :) Thank you both for entrusting us, it was an absolute delight, S & J.
Are you interested?
Send a message