36 Reviews
Recommended by 95% of couples
Quality of service

4.8 out of 5 rating

Average response time

4.8 out of 5 rating

Professionalism

4.8 out of 5 rating

Value

4.7 out of 5 rating

Flexibility

4.7 out of 5 rating
Awards
3 User photos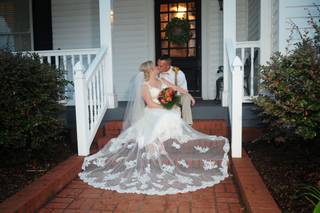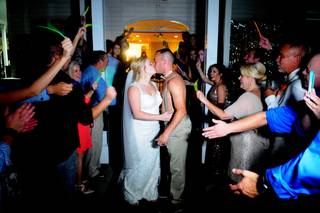 Gay

Married on 01/03/2022


Candace and her staff did everything and more than what she promised. Beginning with the first time we met until our wedding this past weekend, her service was spot on. I have nothing but good things to say about the Clebourne House. My daughter's wedding was absolutely beautiful and we all had a great time! We had 112 guests. If I had it to do over again, I would use them again.


Andi

Married on 10/07/2017

I am so happy with my decision to have my wedding and reception at the Clebourne House. The staff is top notch, the house is beautiful, and it made such pretty pictures. I highly recommend the Clebourne House!

Jill

Married on 09/17/2016

Dave and I celebrated our 50th Wedding Anniversary party at The Clebourne House in September 2016 and everything was perfect; the food, the house and covered patio, Candace and her staff's willingness to do whatever it took to make the evening enjoyable - simply the best!

Are you interested?

Send a message

Jeanann

Married on 09/16/2016

When considering this venue or any venue for that matter ask all the questions up front. The team at the Clebourne House has a lot of experience and they are 100% willing to work with you and your vision. I relied on Candaces' honest opinion and her upfront honesty about what is necessary and frivolous at the same time.

Carina

Married on 09/10/2016

Candace was awesome and the place was beautiful :)

Isabel

Married on 09/10/2016

I had my daughter's wedding on the day Hurricane Matthew hit our area with the heavy rains. I was so calm knowing that Candace had prepared for it. She knew exactly and anticipated all our needs. We even had a situation that was not planned for. A few guests did not RSVP ( something you'd never want to experience) and Candace worked on the details to make it all work out. She made sure our day was free of stress. The event went beautifully as she kept it all together as far as the timing of the different things that go into a wedding. She is also very easy to work with and kept us organized.

Gina

Married on 08/13/2016

Candace and team were exceptional! "On top of it" is the only way to describe it. Beautiful venue and great food!!! We could not have been happier! Also spent the night, it was nice not having to rush off anywhere afterwards.

Sheila

Married on 07/16/2016

Beautiful place, with good people in charge! Food was fabulous!! Very pleased with how my daughters wedding went.

Katie

Married on 06/17/2016

Excellent venue for our bridal luncheon. Great service, beautiful home, good food. It was the perfect choice for us.

Mackenzie

Married on 06/11/2016

Candace worked with us from start to finish with our event and was available whenever we needed her to answer our questions. We were so pleased and happy with the way everything turned out. Thank you for a beautiful day we will cherish forever!

Alyssa

Married on 05/29/2016

Our wedding day was perfect! The staff was extremely attentive and Candace made sure that we had everything we needed. She checked in on my family and my husbands family throughout the night. Super accommodating and the food was delicious, too! The Clebourne House is quaint and beautiful, it was exactly what we were looking for.

Brenda

Married on 05/28/2016

We had our son's rehearsal dinner at cleborne house this past weekend. We could not have been happier with our experience ! The service was excellent ! The food was absolutely delicious ! Many of our guests commented that the southern fried chicken was the best fried chicken that they have ever eaten . The southern baked macaroni and cheese, green bean casserole were delicious and the pulled pork barbecue with both vinegar based (eastern nc BBQ sauce an western tomato based BBQ sauce was authentic and and perfectly cooked ! Brenda Jones

Pricing was very reasonable !

Candace was attentive to all our requests and easily available throughout the planning process!, The venue environment was beautiful , xcandace made the day very memorable for our son and his beautiful bride !

Debbie

Married on 05/14/2016

We had a great wedding and the staff was easy to work with, the food was heavenly. The coordinator was so accommodating. Our only annoyance was that our guests were not invited to sit once the venue was changed from the wedding to the reception. But we ABSOLUTELY LOVED everything else and I would encourage people to try them. I especially appreciated that I could spend the time focused on my daughter and not have to worry about anything else. Thank you Clebourne House for helping us make this day very special.

Stefand

Married on 04/29/2016

We used the Clebourne House to host a graduation formal for our church. Candace did an outstanding job catering to us and our event. We highly recommend using this venue for any event needing a formal atmosphere.

Jeanette

Married on 04/16/2016

My daughter and her fiancé planned a very quick wedding due to a military move. We can absolutely have not done this without the help of Candace. She was amazing! She guided me through every step of the preparation with my daughter's wedding. The venue is beautiful the people are incredibly professional and helpful in every aspect. You cannot ask for a more perfect location. The bonus to all of this is that pricing is beyond competitive. I would recommend the Clebourne House to anyone for an event of any type.

Gino

Married on 11/21/2015

Candace was very helpful and professional throughout the entire process. The Clebourne House is a GREAT value for anyone looking to host a special event. I could not think of a better venue better suited to handle our day!

Heather

Married on 10/17/2015

Candace was so flexible and willing to change things to make it exactly how we wanted our day to be! The venue was beautiful for my ceremony as well as reception. My cake was delicious! There was non left!
Hands down, The Clebourne House is where you need to have your next big shin-ding!!!!! So worth it!

Tom

Married on 09/12/2015

Candace provided her beautiful Clebourne House for my son's rehearsal party. Everyone who attended commented upon the venue and how perfect it was for an event such as this. Candace is the true professional with suggestions regarding the event and references for a DJ and florist. She also offered an excellent menu selection to choose from and the food was excellent, including the Grooms cake that was first rate. In all, Candace offers a unique and beautiful location for any occasion. I can recommend her highly.

Cord

Married on 09/06/2015

Candace and everyone else at the Clebourne house made our special day even more special. The venue is beautiful and the staff knows what they are doing. They were very easy to work with and took away all the stress that comes with such a stressful day. Candace catered to our needs and then some. She made sure to make us feel like it was our day and that our needs matter over everything else. I highly recommend the Clebourne House.

Ashley

Married on 09/05/2015

The Clebourne House was a fantastic vendor to work with for our wedding reception. Owner, Candice Windell, and her staff provided a one-stop service experience as well as going above and beyond to assist with additional wedding day planning needs. This is a beautiful location with options to fit indoor and outdoor entertaining. Candice was extremely responsive to questions, flexible to plans, and open to some of the unique reception ideas that made our day special. I have received nothing but the highest complements from my guests about the food, service, and atmosphere surrounding our reception at the Clebourne House. I would highly recommend this location, Candice, and her staff to host your wedding, reception, or event. You will not be disappointed.

Ruth

Married on 08/13/2015

Being from Massachusetts and trying to coordinate a rehearsal dinner in South Carolina for my son and soon to be daughter in law, my husband and I spent lots of time trying to find the ideal venue for this special event. We made an excellent choice! Candace and her staff at The Clebourne House took care of everything for us so all we had to do was welcome our guests and enjoy the evening together. The food was delicious and the service was wonderful. Our guests enjoyed spending time getting to know each other in the courtyard after dinner. It was a beautiful evening. During our conversations over the last several months, Candace assured me that she would take care of everything and create an event to remember...and she did just that. I would highly recommend Candace and The Clebourne House for ANY event you plan to host!

User2264353

Event on: 08/08/2015

Candace Windell was absolutely a joy to work with. She made it so easy and made my vision come to light. Candace was always quick to respond to my emails or calls. I highly recommend The Clebourne House for your function. The Clebourne House is absolutely beautiful and quaint and I will recommend it to everyone.

Sally

Married on 05/15/2015

I recommend The Clebourne House as the perfect place for your perfect day. My husband and I had a small wedding there on May 15, 2015 and it was wonderful. People have high hopes for their wedding day and I can honestly say it was better than I could have even imagined it to be. Candace runs the show for you, and I suggest trusting her and letting her do so. She took care of everything for us and was so helpful. Anytime I had a question, she was ALWAYS willing to help me with a quick response. She had recommendations for anyone that we may need, which I took into consideration and I am so glad that I did! The only one I didn't use was the florist, only because their website made them seem really expensive. Everyone else she recommended, I used. The cake was done by Lorie Collins and it was perfect and delicious. The photographer and DJ, Tammy and Quinn, are a married couple that makes a great team. Tammy was fantastic and Quinn was so wonderful. I couldn't have asked for better from either one. Candace's son was our bartender and he did a fantastic job as well! Candace and everyone working with her, went out of their way to make everyone feel special, welcomed and at home. We all had such a wonderful time and all of our guests did as well. The food was also fantastic. We had prime rib, salmon, roasted potatoes and green beans. It was all phenomenal! I felt bad for bugging Candace with all of my small questions, especially with such a little wedding, and she replied with, "big or small, they all matter". I thought that was so nice of her. I have no complaints so if anyone is looking for a great place to get married and to have your reception, this is your perfect place you have been looking for!!!

I highly recommend The Clebourne House, Candace and her staff. My daughter's wedding and reception were held there on 10/4/2014; the venue was beautiful and the staff professional and accommodating. Candace was hospitable and gracious. She met with us at least three times before the wedding, helping us with planning, answering our questions, and making suggestions. We had well over 100 guests, an open bar and full sit-down dinner. There were numerous menu and price choices, we had prime rib and grilled chicken, roasted potatoes, mixed vegetables, salad and bread, all of which were delicious. One of the most appealing aspects of The Clebourne House is that Candace and her staff take care of the entire setup for the wedding ceremony and reception, as well as all of the clean-up afterwards. We used our own vendors for the wedding cake and photography, and Candace was as accommodating to them as she is to her recommended vendors. The Clebourne House has big, lovely rooms for the groomsmen and particularly the bride & bridesmaids to get dressed and ready for the wedding. The cost for the entire event was fair and reasonable. The wedding ceremony was held outside in the garden patio just before sunset (beautiful) and dinner tables were set up both inside and outside, with plenty of space for dancing on the patio. Candace helped ensure that everything was well-organized and moved along smoothly. Guests commented repeatedly on the beauty of the venue and the ceremony, and everyone appeared to thoroughly enjoy the reception. The Clebourne House is an exceptional and beautiful wedding venue, and I recommend it without hesitation.

Jenny

Married on 04/27/2013

The Clebourne house was a wonderful place to have our wedding! Even though is rained the whole day :( it was still amazing! Candace was great to work with and very accommodating to work with other vendors. The staff was great too! My parents and husband were very pleased with everything also! It was more than we ever expected!
Are you interested?
Send a message