40 Reviews
Recommended by 92% of couples
Quality of service

4.6 out of 5 rating

Average response time

4.4 out of 5 rating

Professionalism

4.6 out of 5 rating

Value

4.7 out of 5 rating

Flexibility

4.6 out of 5 rating
5 User photos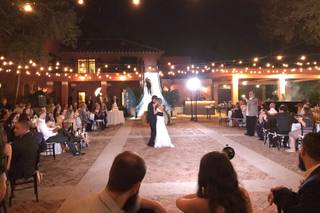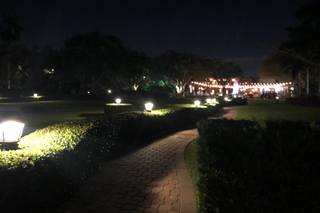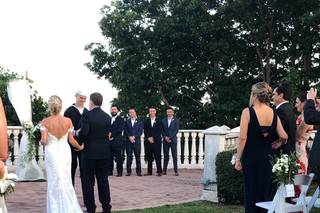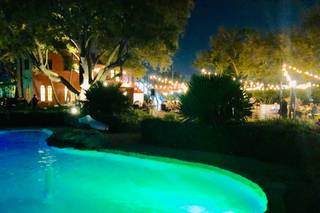 Nicole

Married on 02/08/2020

Breathraking wedding venue

Its a magical place once you find the right florist, caterer, etc to complete your vision of your event. The Venue is gorgeous!

Ayelet

Married on 03/31/2019

Thalatta Estate is THE BEST PLACE to get married in Miami. Period.

Picture a romantic garden giving way to the sea. Picture yourself and your friends and family dining and dancing beneath the stars and the twinkling lights. Imagine getting ready for your big day right on the property, no stress. Now think about getting all this for an incredible price. That's Thalatta!

One of the best decisions my then-fiancee (now husband :) ) made was getting married there. I am not exaggerating when I tell you that we considered three different countries and seven different cities, plus five different venues before deciding on Thalatta Estate as our wedding venue and, along with our decision on the wedding planner, it was the best decision we ever made! I had been searching for a place to get married on a garden by the ocean, and the minute I saw Thalatta, I knew it was "the one." :)

It's hard to know where to begin with the compliments. The pictures of Thalatta really don't do it justice. From the first moment we stepped into the place we were blown away by its beauty. There's an open and expansive feel about Thalatta that gives you a sense of peace as soon as you walk in. I won't spoil it for you too much if you haven't been there yet, but let's just say the first look you will get of the wide, so wide the word "expansive" doesn't do it justice and, perfectly-manicured lawn, the garden grounds, the courtyard, you will fall in love. At night, the lights twinkle all the way to the bay in the near distance.

All of our guests could not stop raving for weeks afterwards about how magical everything was, how special Thalatta Estate is. Even locals were asking, how did you find this place? It's tucked away on a corner of Palmetto Bay, but it's amazing, and an incredible value too. We paid half the price of all the other venues we looked at, and had the venue to ourselves for longer (Thalatta has a very flexible time policy). Plus Thalatta has a huge bridal suite, and a separate huge groom's suite, all equipped with a TV, a fridge. I mean, if I hadn't already gotten married I wouldn't want to write this review bc I'm pretty sure value for money Thalatta Estate is the best kept secret in town and I would not want to ruin it for myself :).

On top of all that, the staff at Thalatta were super helpful from day 1, answering all my questions quickly, working with me to resolve any issues that came up, showing lots of flexibility. Alessia at the front office, who we worked with closer, was especially helpful and professional throughout the process.

On top of all that, the staff of Thalatta is constantly cleaning and manicuring the place, so it's in great shape.

Last but not least, it was super important for us to have the venue all to ourselves. I felt that a place like Thalatta, as opposed to a hotel, provided a sense of exclusivity that I wanted. And I was right.

Ina

Married on 02/23/2019

Magical night

From the moment I walked into this venue I automatically fell in love and knew this venue was it! It's absolutely gorgeous and well maintained. Staff is very attentive and responsive. Our wedding was magical! Thank you Thalatta Estate

Are you interested?

Send a message

Brianna

Married on 02/17/2019

Wonderful venue

Thalatta Estate was the first and only venue we visited when planning our wedding. The location is close to where both my husband and I grew up and we knew right away that this was the one. My husband is in the US Navy so when we approach Thalatta with the uncertainty of him being deployed, they completely worked with us. Thankfully he wasn't sent overseas so we were able to have a wonderful night. The string lights, having the ceremony right by the water, beautiful weather, and a surprise bird fly by JUST as they pronounced us husband and wife made the night everything I always hoped it would be.

Eilyn

Married on 01/04/2018

Our experience with the Thalatta Estate was wonderful! The house, landscaping, and the view are beautiful! Vanessa is very honest and did her best to help us make our day a success. I would recommend this venue to anyone!

Amanda

Married on 03/11/2017

This is one of the best kept secrets in Miami. I found this venue thanks to my wedding planner, and I was blown away when I saw it! It is on the bay and has a beautiful garden setting with a patio behind the estate. Because it is a public park, you don't have to break the bank to book this spectacular place. Vanessa was a pleasure to deal with all throughout the booking and planning process. The best part about this venue is the incredible natural scenery - several of my guests came up to tell me this was the most beautiful wedding they have ever attended. I could not have chosen a better venue for my wedding ceremony and reception.

Lucia

Married on 01/21/2017

Do not delay on booking this beautiful outdoor venue, it fills up quickly. I cannot tell you enough how beautiful the venue is from the ocean back drop for the ceremony, to beautifully manicured landscaping, magical and romantic terrace for cocktail and reception. Our guests are still talking about how beautiful it all was. We had beautiful weather and the night was amazing. It was great to be able to change right there, beautiful bride suite and groom suite. Vanessa was amazing and awesome to work with. The security staff an valet were great as well. Total perfection is all I could say from our experience with all. We are so happy we decided to celebrate our special day at Thalatta. Only regret is how fast the night went by, but our memories luckily will last forever. Thank you Vanessa and all for all your help in making our day so beautiful.

Meryl

Married on 01/15/2017

Loved this venue! Vanessa was wonderful! Excellent communication.absolutely beautiful for a wedding!

Lori

Married on 06/23/2016

Thalatta Estate is Palmetto Bay's best kept secret. Stunning backdrop of the ocean, perfectly manicured gardens, a large outdoor terrace with a beautiful pond. I can't recommend the place enough.

Keren

Married on 02/28/2016

We loved our venue and so did our guests. We were looking for a place that had a nice outdoor feel and close to the bay. Thalatta was perfect! We wanted our guests, which many of them were from out of town and out of the country, to get a nice outdoors experience in Miami, without necessarily being at the beach. Thalatta surpassed my expectations. We had our ceremony by the bay and we held the reception at the terrace. It was a bit chilly but I couldn't have asked for better weather to hold my outdoor wedding! The whole venue was just magical. The venue comes as is, so you have to contract other vendors for lighting, catering, rentals, etc. The venue is amazing, it's cozy, it's magical, and it was just what we were looking for and it is affordable! I found their pricing to be quite reasonable. Vanessa was a real sweetheart and she responded to my emails and calls in a prompt manner and booking Thalatta was relatively easy. We liked the fact that they have dressing rooms and showers that you can use for prep and can accommodate large bridal parties. They do have rules and regulations, just like anywhere else, but I found that they were all reasonable. All in all, it was the perfect venue for us and all our guests were in awe about how beautiful the Estate was. They have gotten very popular due to how beautiful and affordable it is, so book soon! Thank you for making my wedding so special, we absolutely loved having our wedding there and wish we could go back and relive it all over again!

Mary

Married on 09/25/2015

Gorgeous venue. Our pictures came out amazing. Plenty of space for guests to dance and sit. The bridal and groom suites were definite plus!

WEDDING RECEPTION OF MY DREAMS!!! - check

Thalatta estate was hands down the most beautiful reception site I have ever seen! It was perfect for my wedding. Vanessa worked with me the whole way through and accommodated all our requests with ease. Although they have some strict Palmetto Bay city rules on use of the property, they can work with you! My guests cannot stop talking about how beautiful the venue was! Highly recommend!!!

Thalatta Estate was the setting for our dream wedding. We were complimented by almost every guest through the night what a beautiful venue we had chosen. As soon as my now husband and I walked onto Thalatta Estate last year we knew that was the place. Miami weather on spring nights is magical so it had to be outside. Thalatta patio was perfect. It is landscaped so beautifully and a perfect setting for wedding pictures. The fact that we could be there all day made it so easy. The bride and groom have their own spaces and its plenty of room for the whole party. Our hair and makeup team set up in the upstairs suite so that we had amazing views of the whole day coming together.

The ceremony by the water was breathtaking. Everyone really enjoyed the breeze off the ocean and you can't beat that blue sky blue water backdrop! It was great to then be able to send the guests right to the party. No time wasted traveling somewhere else.

We had a cocktail by the fountain where the bar was set up and it was gorgeous!

Vanessa was great to work with. She always got back to me and made sure to get us a date at the very booked venue.

The staff day of was very accommodating from the valet and security to the grounds keepers. There was a little plumbing issue (the house is from the 1920s and preserved beautifully that way) but they fixed it right away.

Overall it was an amazing place to get married. We are so happy we chose it and highly recommend it. But make sure you book in advance… the secret is out on this affordable gem!

Most affordable and best place to do your wedding. My guests were in awe with the place especially as the sun set.


The only annoying thing you might have to deal with is:

1. rain-get a tent and budget it it so you have peace of mind.

2. If you do the ceremony by the water try to get flooring for the runner, it helps so don't have to walk on the grass.

Yanjanie

Married on 05/21/2014

Absolutely loved my reception here. It was everything I had envisioned when I was planning my wedding. When I arrived at the estate & looked down from the bridal suite to the reception area I knew I had made the perfect choice with Tahalatta Estate having our reception outdoors in
Miami is perfect & beautiful with our amazing Miami weather. Anyone looking for a different kind of reception rather than the normal banquet hall / hotel setting this is your place. Out reception was outdoors on beautiful Chicago bricks over looking the ocean. Simply breath taking... & working with Vanessa from Tahalatta is great because she is so helpful.

Monique

Married on 01/19/2014

Thalatta is a HIDDEN GEM! Vanessa is such a pleasure to work with. The staff is very friendly and makes you feel right at home. The views are amazing. My wedding was like a fairytale. I want to re-live our wedding day over and over again. The estate is pure beauty, best venue by far.

Marci

Married on 10/19/2013

If we had not been determined to have a church wedding, I would have had the whole ceremony and reception there. As it stands, I couldn't have been happier to have the reception there. Mary Fernandez, the manager, was so helpful in giving us a tour of the beautiful estate, and all the services offered. They were doing construction all summer, even only a couple weeks before my wedding, but by the time our special day rolled around, there was absolutely no trace there had ever been a hard hat or construction vehicle. It's the perfect venue for weddings. My wedding was about 200 people, and it was perfect for a tent and dance floor, with a beautiful intimately lit walk down to the waterfront.

Leslie

Married on 10/13/2013

Thalatta Estate was the absolute perfect venue for our wedding. It is the best kept secret in Miami for affordable outdoor wedding venues. We searched high and low and were so lucky to find Thalatta. They accommodated all of our requests and were so helpful. The venue is beautiful, our guests loved it. We used the waterside ceremony location and the terrace for the reception. The bridal suite was perfect, huge, and filled with light. The grooms suite was nice as well with a balcony that the guys enjoyed. Nothing negative to say about this venue. Such a good deal for the cost.

Thanks to Mary and the Thalatta team. The staff was friendly, professional, flexible.

Barbara

Married on 11/22/2014

I had my Wedding at Thalatta Estate last month and it was an unbelievable experience. I have to start by saying that the place is absolutely gorgeous and breath taking. The staff keeps the place in absolutely perfect condition. They were very flexible and accommodated all of our needs. I'm specially thankful to Vanessa, the venue events manager. She is incredibly nice. The place is totally outdoors, and even when we planned our wedding in November when our chances of rain were low, the weather is unpredictable and it got pretty ugly a couple of days previous to the wedding. Vanessa was so nice to me, she gave me encourage and did everything she could to make me feel better. She helped in everything she could and at the end the wedding was absolutely perfect. I absolutely recommend this venue for weddings or any other event.

Kristen

Married on 01/02/2014

I'm so glad I booked Thalatta Estate as my wedding location. This place IS a hidden gem because living in Miami, FL you wouldn't think that such a place existed. Although you're only paying for the venue, the price is reasonable compared to other places. Included with the cost, you will have to pay for security and valet, depending on the number of guests for your event.
This is the perfect place for an outdoor wedding, both for ceremony and reception. You can rent a tent if you'd prefer, but we loved the charm of the estate and the night view during our reception (renting market lighting will make the venue so magical).
I've communicated with Vanessa and she has been receptive and accommodating. The responsiveness was not as quick at times, but that was because the date for my wedding was during the busy holiday season (the day after New Year's) and there were so many events booked around that time, so it was understandable. Vanessa is professional, open, and easy to talk to.
I would highly recommend this place to anyone and everyone who is considering getting married in Miami and are looking for a venue that is reasonably priced and has a gorgeous view.

This was the best choice I could made to do my wedding reception. Absolutely beautiful!!!

Kara D.

Married on 01/25/2014

Thalatta Estate is an absolutely gorgeous venue and I'm so glad we found this location for our ceremony & reception through our event coordinator. It was a hidden gem! We booked site unseen since we're out of state, and it turned out even better than we could have imagined. After we booked, I actually saw Thalatta Estate on TLC's Four Weddings, so that was pretty neat. Our guests raved about how beautiful the location was. We had the ceremony down by the water and the reception up by the estate. It's nice that you can bring in all your own things in, but this means you have to bring in EVERYTHING (even chairs). The bridal suite & groom's suite were top notch and the staff was excellent. It seems very similar to Deering Estate nearby, but much more affordable. Still pricey if you're a true budget bride. Totally worth it, in my opinion.

Laura

Married on 01/18/2014

Thalatta Estate was a beautiful place to have a wedding. I loved our venue; only negative is that it's all outside. When I got married, it was very cold so we had to put up a tent and rent heaters. Other than that, it was perfect!

Amanda

Married on 04/20/2013

I loved having Thalatta Estate as our venue! The landscaping and the view out to the ocean were just beautiful, and very little decoration was needed for the ceremony. It is very nice and convenient that you can have both the ceremony and the reception on site as there is a perfect space by the water for the ceremony and a great patio behind the main house for the reception with a covered area for the food set up. There are very specific rules for the use of the venue and you will want to make sure that you read them carefully and note that you have to pay extra for valet and security during the event. Also note that they do not offer anything included in the price for the venue rental, so all of your equipment has so come from another vendor. They do inform you that the patio is lighted at night, but I would recommend having some additional to better light it. We rented bistro lighting which was put up under a tent and was perfect. I had no issues planning our wedding at this venue and I liked that it is open to the public without a fee so you can go see it at any time. Our only hiccup was the weather which didn't quite want to cooperate, but with a tent, it worked out just fine!
Are you interested?
Send a message