Reviews
4.3 out of 5 rating
Quality of service

4.4 out of 5 rating

Average response time

4.3 out of 5 rating

Professionalism

4.3 out of 5 rating

Value

4.4 out of 5 rating

Flexibility

4.3 out of 5 rating
87%
Recommended by couples
Awards
36 User photos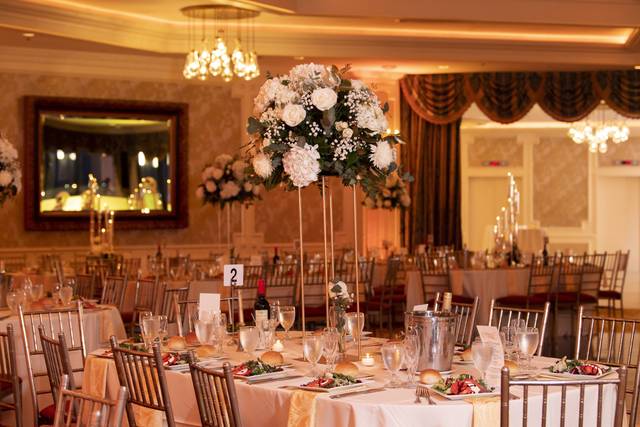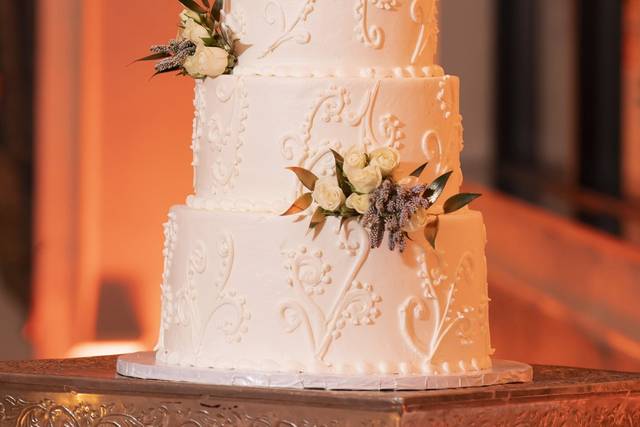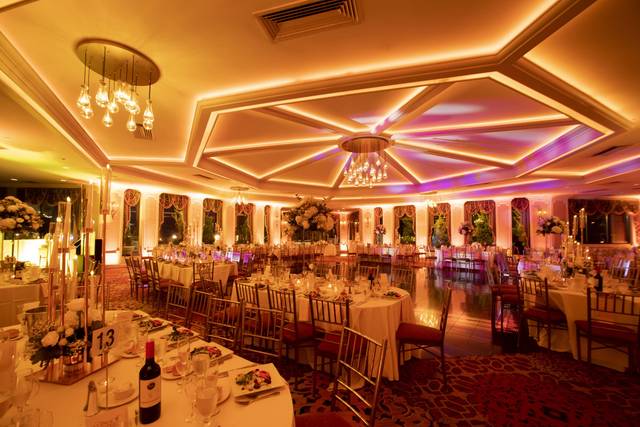 + 32

photos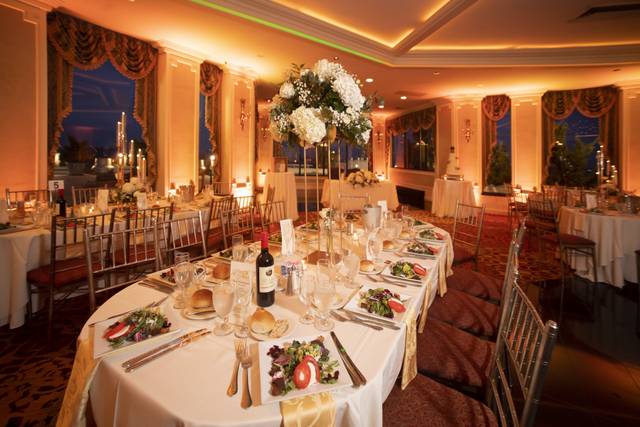 Samantha

Sent on 11/06/2019

Terrace is Amazing

Wanted a Sunday Brunch wedding ceremony and reception Jennifer the event planner loved the idea and was helpful in getting us all the information needed to make this happen

Carmen R.

Sent on 09/04/2023

Incredible Venue!

Terrace on the Park was a lovely venue for our Korean/Salvadoran wedding! The Penthouse allowed us to have a wonderful rooftop ceremony and our guests loved talking photographs of the golden hour glow with the Manhattan skyline as a backdrop. From the beginning of the process Mildred was thoughtful in answering our questions and welcomed us and our family members for multiple visits and walkthroughs. Our banquet manager, Oscar, closer to the day of the wedding was very helpful as were our Maitre D, bridal assistant, and staff on the day of the event. We chose to use their preferred Korean vendor to cater our even and they went above and beyond in attending to us, our family members, and our guests. We continue to be in awe of Terrace on the Park and can't thank you enough for making our wedding day so memorable!

Jennifer I.

Sent on 08/13/2023

A timeless elegant wedding reception with outstanding cuisine service and views !

Absolutely lovely! My son and his bride had their reception here in July and it was beyond our expectations. The venue itself looked gorgeous. We had the regency room which looked perfectly elegant, only enhanced by the stunning views of the NYC skyline. Our guests , many who traveled from all over the country , are still talking about that view and the beautiful space.

Our guests loved the cocktail hour in the wood toned bar area , it even included a warm buffet!
The dinner was fantastic- Terrace on the Park knows what they are doing. Everything cooked to order and it was delicious. Many guests remarked on the quality and presentation.
The whole event was very well staffed and they were 100% professional and attentive to every need. On top of the regular staff, you have a maitre D and a bridal attendant who never leaves their side ! One guest commented," this place really takes good care of you "!

The evening was timed beautifully, the cake ( delicious, gorgeous, and included in the price !) and a desert buffet all right on time.

I would like to say that the whole process from beginning to end was a pleasure. We worked with Mildred and Nicole and both were experienced professionals and just lovely to deal with

Many of our guests are saying that this is one of the best weddings they have attended in ages. Terrace on the Park is a historical gem still doing weddings in a classic , elegant way and we will be forever grateful.


Are you interested?

Send a message

Donna V.

Sent on 08/23/2023

Don't look any place else, this is where you get married!

Terrace on The Park Penthouse and Rooftop – Don't bother to look any place else! This is where you get married!
Ask for Renee Letterel and Nicole Hartlett. While we are sure there are others who are just as capable and competent - these two hands down are nothing short of perfection and a pleasure to work. AND both have had their receptions in the same rooms! From the minute we met to the day we said "I DO", they were there all the way. You could call with random questions, they have the answer, they walk you though it and you hang up the phone thinking "Yep, we got this!" The food was exceptional and plenty of it. We had the top of the line menu, top shelf bar and sprung for a 2 hour cocktail party. The staff was spot on, every single server was pleasant, kind, attentive and fun. Don't bother wasting your time looking any place else, get the rooftop and penthouse and you will not be sorry. This is the most picturesque place to be, you can't take a bad photo, the views are spectacular with the Manhattan Skyline, Citi Field, US Open, World's Fair Unisphere & the Queens Museum to name a few. It just goes on and on. The penthouse and rooftop need no decorating, it is beautiful as is. It has been a little more than 3 weeks since the very best day of our lives and we are still hearing from our guests that it was the best wedding they had ever attended. Our friends keep saying it was the best time they have had and are anxious for a vow renewal!


Christian P.

Sent on 05/03/2023

A wonderful experience from start to finish!

We just had our wedding at Terrace at the Park last Saturday (end of April 2023, for future readers), and we could not be happier with our choice of venue!! Even in NYC, planning a same sex wedding is stressful because you never know the kind of responses and interactions you will receive when inquiring about a venue. Every single person we worked with along the way from Ken (the banquet manager) to Nicole (our finalization manager) to Katrina (our maitre'd) - was simply phenomenal! We felt so respected and cared for every single time we reached out with a question -- and trust me, I reached out ALOT. :-)

The entire staff at Terrace on the Park accommodated our whopping 230+ guests with grace and a smile. Even the day of the wedding, we had booked the Penthouse Terrace to enjoy our ceremony and cocktail hour outside, was a last minute change due to April rain showers. At 3:30pm that day, we were called and changes were made to make the day go as smoothly as possible since we had to move the cocktail hour indoors - and honestly was even better than we could have imagined. So many people told us after how amazing the staff was and how quickly they got them anything they needed immediately.

Please check out this awesome venue and wonderful staff. I am not sharing photos from the reception for privacy for our guests, but look at how gorgeous the reception ballroom. A++++ all the way! THANK YOU!!!

+ 3

photos

Jessica S.

Sent on 03/16/2023

Great venue for our wedding

We had a wonderful time the day of our wedding. Everything was beautiful. Renee was very helpful and remained that way throughout our long process. Also Pedro, Oscar and Charles were professional and helped me through the final days of the wedding. Because of these four people, I would recommend Terrace on the park although I did not like the passive aggressive attitude of Nicole.




Paula R.

Sent on 11/21/2022

Dreams on a shoestring budget

What a great place to have a wedding. Ken was my banquet manager and was great with communication and setting up my contract. Always professional when responding to my endless emails of questions. Nicole was my finalist manager and she is a queen of details. Super sweet and very organized! They never pushed for upgrades nor made me feel pressured into anything I wasn't sure of. I did choose a few upgrades, one being the prime rib for a dinner choice. Please, if you are a red meat fan and want to wow your guests, order the prime rib. The portions were super generous and was melt in the mouth. It's an upgrade but money well spent. The pretzels and chorros to go food stations were a hit especially with out of town guests! I had a dessert bar which was also amazing. They worked with elite pastries as part of my package and I had the most amazing cake for a steal of a price. Most of the vendors I chose to work with were from their preferred list but they were happy to work with my other vendors who were not on their list. Some places force you to work only their vendors only which is a turn off for me. I shall say the vendors on their list are amazing, most notable bravo sounds. I had a limited budget and Ken was willing to work with me to make my dreams a reality. Everyone thought I paid double atleast. Being married during the aftermath of the pandemic was tricky, but terrace on the park made it feel effortless. And the staff! Wonderful and polite. The wait staff, the bartender, the coat check and bathroom attendants all cheerful and smiles all night long. My bridal attendant Ericka, such a sweetheart. There were points were I didn't even have to ask her to do something, she took care of it already and went above and beyond. Nicole the finalist manager even changed her normal working schedule just to come to oversee that the event was running smoothly. Every bride should have an experience like this. Not one guest had a complaint. Parking is plenty, even when multiple events are going on. The gardens were well maintained and looked lovely at night. Look, there are many options to have an event in NY but nothing like the experience at terrace on the park.



Francesca B.

Sent on 12/19/2020

Excelent Service

We went for a tour today of Terrace on the Park. The place is beautiful and you can tell that they put on a great event. George was superb. He was very aware of budget and guided us in a way to optimize every dollar and still keep our vision in mind.

Ana P.

Sent on 12/02/2018

My wedding to come

George helped me with all my decision. My wedding will be in 2021 and its 2018 and I already have booked my place. George C is great, very professional.

Roxanne D.

Sent on 02/21/2020

Wedding event

My agent is George. He is wonderful, great personality. George worked with my niece who will be getting married July 2021 and gave us a great package that will be suitable to our budget; my sister had to pinched him to make sure it was real. His professionalism is Impeccable. I highly recommend Terrace On The Park ask for George..

Dream Come True!

I cannot say enough words on how Terrace On The Park made my wedding come true. It was phenomenal! I HIGHLY recommend this place for any events you would like to book.

My wedding was gorgeous and the venue helped me excute what I wanted plus I had enough space to accommodate my guests. The quality of service, attention to detail, responsiveness was beyond what I could imagine and the food was very good! They also have a great view to take endless amount of pictures to capture your special moments.

This venue is A MUST DO!!!!!!



Elnetta

Sent on 07/09/2021

Enchanted Wedding!!!!!!!!

We chose this place and the date JULY 8TH 2021 , in the middle of a pandemic. We struggled with the threat of postponing or having a masked wedding. Jennifer F. was so supportive and calm through it I've gained a friend. Our wedding was ENCHANTED!! We had PEOPLE making sure all our needs were met! ( we don't remember their names but everyone that helped us that was amazing)We felt like royalty. They made the beginning of the our marriage a fairytale!


Heather M.

Sent on 05/05/2021

Wedding 5/1/21

We recently celebrated our wedding on 5/1/21 at TOTP. What can I say it was a fabulous experience. We could not have asked for a better day even with all of the restrictions in place. We worked Renee who was our banquet manager. She was professional, friendly, responsive and passionate about her job, which just made our experience even better. When we had to postpone from 2020 to 2021, Renee made the change very simple and as stress free as possible. Oscar was our Maitre d and Reyna was our bridal attendant. They both were excellent and helped our day run smoothly. They made sure we had everything we needed through out the day. The food, service and views were phenomenal. We would recommend this venue to anyone for their next event.

Vanessa R.

Sent on 10/07/2019

beautiful venue

Unfortunately we did not book this venue due to location however if we were able to move to another city we would have !

Brenda C.

Sent on 06/10/2019

Amazing!

So... I never ever write reviews, but I have to write one for Terrace on the Park, I went for a walk through with my fiancé on Sunday with George. From the moment we walked in we knew that this was the place. George was the ABSOLUTE best! He took the time to explain the different packages and to hear our wants and needs. His professionalism and energy was something so unique. His vision an imagination is what I loved most as well as his patience with us answering every question we had with so much detail too. My fiancé and I walked out of there knowing this was it. Thank you George and I look forward to everything that is to come next! P.S if you are wondering if it is worth going to see Terrace on the Park.. IT IS! Do your self a favor and go see George, you wont regret it!

Caroline S.

Sent on 12/31/2021

The best venue for any occasion

Bruno is the best period!
Terrace On the Park took care of absolutely everything: food, drinks, planning, service, recommendation, tasting, cake, linens for the tables. The staff was exceptional. Our family and friends kept raving of how incredible the service was. We felt like royalty. Reina who was with me all night appeared at all of the right moments. I didn't even have to call her she was just there offering for things i didn't even ask for or know to ask for.. Getting my husband and I our preferred drinks. Telling us where to go or stand because we were nervous/forgot. It took immense pressure off our shoulders. Everyone loved the food, desserts and cake. Bruno recommended the cannoli flavored filling I have never heard of it but trusted him and it was a hit! The location was beautiful and festive the rain it did not put a damper on our day or pictures! I would come back here over and over again. Thank you so much Bruno for answering my emails calls and answering questions I asked a million of times you really are the best in the business.Our wedding would not have been possible without you, your patience or recommendations!

Jillian W.

Sent on 03/05/2019

Superior Customer Service

I visited this venue and was more than satisfied with their customer service. George was excellent in working with my fiancee and I on all of the details of our wedding. He took his time and showed us an array of rooms that would suit our guests. Making one of the hardest decisions is wedding planning has never been so easy.. I am looking forward to working with George as we continue on this wedding planning process.

Kathyria Q.

Sent on 04/06/2020

Getting married 8/8/2020

I wanted to start out by saying that George was absolutely professional. He will make sure that your day is absolutely perfect. George makes sure that everything you need is being provided. He listens to want u want and needs and he guarantee you that everyone will be safe and satisfied especially the fact that when I told him that I have the deaf community and also my parents who is also deaf is well taken care of. Thank you George for the tour I can't for mines and my fiancé day to come.

Cassandra K.

Sent on 11/23/2019

Fantastic and amazing

I can't believe I'm tying the knot soon! While I wrap my head around it, let's talk about the beautiful venue where it'll take place. Terrace on the Park is a great and affordable venue. George was informative, funny, and knowledgeable. He made me fall in love with the venue and all it had to offer.
Make sure you check him out when booking a venue.

Karen M.

Sent on 11/12/2018

Wedding October-2019

My fiancé, sister and I had the opportunity to check Terrace On The Park yesterday and we all liked it a lot. The place looks impeccable after all the renovations that were done in 2017. We also had the opportunity to meet George, the banquet manager. George was so friendly and accommodating . After taking the tour, we were very impressed by the venue and George's passion for customer service and professionalism that we didn't have to think twice and booked our day. Our wedding will be taking place October 18th 2019 and we are looking forward to work with George and his team.
Karen

Fantastic venue

We selected Terrace based on a few factors: convenience of travel, pricing, and facility tours. The location was very easy for our guests to reach by car or public transportation. The pricing was reasonable and fair. The facility was beautiful, all of the suites as well as rooftop and garden were impressive. The day of the ceremony I was behind schedule but the bridal attendant kept me on track and guided us through the entire day smoothly. My guests raved about the food (and alcohol lol). It was a beautiful day and we were very happy.

Heather

Sent on 10/12/2019

Beautiful Venue

My husband and I started our wedding venue search with Terrace on the Park on our list because we had our high school prom here in 2008. After an initial walk through and meeting with George, we decided that this was our venue. Closer to the wedding, we started meeting with Monica to help us finalize everything and you can tell she had a passion for this. Fast forward to the day of the wedding – we arrived 2 hours prior to begin setting up the ceremony and make sure everything was going smoothly. Everything went beautifully thanks to the whole team at Terrace, but more specifically to my bridal attendant Martiza and our maître de Robert. Maritza was a HUGE BLESSING the whole night. From the minute I walked through the door, she was by my side making sure that I had everything I needed. Through the whole night, she made sure my husband and I had food, drinks, and anything else that we needed. She kept us on schedule (which we needed) and guided us through everything. Thank you, Maritza, for being such a huge and important part to our day, and thank you to the whole staff for everything! Our wedding was perfect.

Ria M.

Sent on 09/22/2019

Best Wedding Ever 9-21-19

From start to finish our experience with Terrace on the Park was amazing. George was phenomenal from the day we decided on going with Terrace on the Park all the way up to our wedding night. We would highly recommend going with George, he made us feel so comfortable in the beginning, we never felt pressured and he always gave me a call right away no matter how many emails I sent him with millions of questions. We had our reception on the penthouse rooftop and everything was INCREDIBLE. The views on the rooftop and set-up of our reception area were amazing. The food for the cocktail hour and dinner was fantastic. Everyone at our reception was raving about the cocktail hour and then the dinner. The dessert provided by the venue was awesome and the vendor Cascon Bakery that works with the venue for wedding cakes made us the best cake ever. It was beautiful and it tasted amazing, we had a cannoli cake and a strawberry and french custard cake. At the end of the night people were asking where we got our cake from. We could not have had a better night. Terrace on the Park did such a great job that we couldn't even wait a day to write this review !!!!

Marina P.

Sent on 10/05/2019

Wonderful experience! Great wedding!

We had our wedding at Terrace and it was perfect! The Penthouse looked beautiful - both the indoor and outdoor areas. The rooftop was amazing in the evening and wowed all of our guests. The reception room looked absolutely stunning. The service the day of was great. Our bridal attendant was pleasant, attentive, and not overbearing. Food and drinks got great reviews from our guests.
Rene handled all of our booking. Leading up to the event, we worked with Monica who was able to answer all of our questions and made sure everything went smoothly. We were very impressed by the event and the service.
Terrace is truly a very unique and very New York place for a wedding. Highly recommend!

Great experience

Terrace on the park was a great venue with fantastic views. We had a Saturday afternoon wedding at a really reasonable price for a NYC wedding. The staff is extremely experienced and professional at what they do. We worked with Renee as our banquet manager and she always answered every single question I had in my many emails to her. I felt like I could trust any of my questions to be answered one way or another. One thing I didn't love about the venue is that you couldn't do rehearsals on Fridays as their policy, which is understandable but tough when you have family or people part of the wedding party who are traveling and are trying to save travel costs. We also didn't have anyone from the venue attend our rehearsal which we were surprised about but it all worked out fine. They knew exactly what to do on the day of and that's really what mattered. Everything worked out seamlessly!
Are you interested?
Send a message