93 Reviews
Recommended by 100% of couples
Quality of service

5 out of 5 rating

Average response time

5 out of 5 rating

Professionalism

5 out of 5 rating

Value

5 out of 5 rating

Flexibility

5 out of 5 rating
165 User photos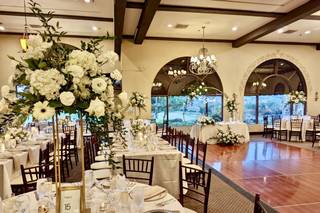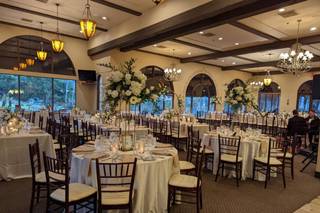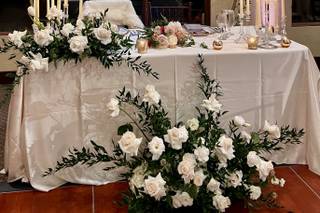 + 161

photos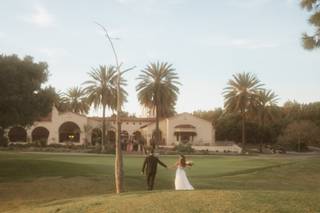 Featured

Jennifer B.

Married on 10/01/2021

Best ever. Book this place now!

I honestly cannot even put into words how incredible this venue is, and how valuable the lead venue coordinator (Michael) is. From my initial email to get more information, to the day before, Michael was the most detailed, organized, charismatic, and professional person to work with. Let me just say this: if you are looking to have the perfect wedding and have things done well, book this place ASAP. Michael is so detail oriented and knows everything about how to have a perfect wedding. His recommendations for what to do and not to do are spot on (makes sense given that he has done over 2,000 weddings ... yep, you read that correctly!) I am a total type A, perfectionist, micro-manager, very hard to please person and even I was blown away by how perfect my wedding was! So please, I beg you, book this venue. In a perfect world, if I was super rich, I would PAY YOU to have your wedding here!

So, what makes it so special you may ask? Let's get into it.

1. Michael will take care of practically everything for you. So if you are an organized bride that wants a partner in crime that is equally as organized and invested in your wedding, Michael is your guy!

2. The venue itself is gorgeous! The ceremony space is beautiful and the reception space is tastefully decorated, with a cute foyer and a very spacious bar! The flow of the evening from outdoor ceremony, to cocktail hour, to indoor reception is flawless. And guess who ushers your guests to cocktail hour, points them to the seating chart, encourages them to sign the guestbook, leads them inside, etc ... yep, you guessed it. Michael!

3. THE. FOOD. Most of the reviews you read about Talega will most likely mention the food, and for a good reason. This is NOT your typical wedding food. Repeat. NOT your typical gross, soggy chicken with pasta, wedding food. My guests are still talking about the food, and I will for the rest of my life. TOP TIER. Even the presentation of the food on the plate is beautiful, and very aesthetically pleasing!

4. Vendors recommendations! One of the best things in my opinion was the recommendations I got from Michael about who to choose for things like DJ, Florist, Getaway Car, etc. Like I said earlier, Michael doesn't let you have a bad wedding so you best bet that his endorsement of these vendors goes a long way. And I can sit here today (2 weeks after my wedding) and say that every single person he recommended was incredible! So when I booked Talega I not only checked venue off of the list, but I checked off my florist, DJ, getaway car, and even the cake baker! Because guess what? Included with your price booking of Talega is a bakery in Dana Point. I was able to get a 2-tier wedding cake and around 200 mini desserts. The dessert table looked so good and was set up so tastefully (Michael set it up so of course it looked good)

5. Price and packages! For what you get from Talega the pricing is extremely reasonable and there are NO. HIDDEN. FEES. The price per person that you pay includes tax, service fee, and tip. This makes it so incredibly easy to know what you are getting yourself into financially. Just shoot Michael an email asking for more information and you will get the PDF that tells you everything that is included, which is a lot so you shouldn't have to spend much more when it comes to the venue.

I am running out of words in my review so I will leave it at this: stop the search, BOOK TALEGA! PLEASE! You will look back and thank yourself, I promise.

+ 12

photos

Sara W.

Married on 12/03/2022

10/10! Book Talega if you can! Amazing

We had our wedding on December 3, 2022. Throughout our wedding planning process, Michael the venue coordinator was responsive, offered a ton of recommendations, and were even able to accommodate us when some costs were just adding up to be a little bit more than we had anticipated. He was super flexible with some of my silly requests and Has many things for the bride and groom to use on the day of such as a sweetheart back drop, votives, table numbers, easels… The list goes on. All of these small costs add up, so being able to use the venue's is amazing. The best part about working with this venue is the transparent cost per person as well as all the things included with that cost. Michael never Makes you feel like all the questions you're asking or inconveniencing him, he always gets back in a timely manner, and he even went out of his way to get me lychee juice and my favorite gin for a signature drink that I wanted. The most impressive thing is because I wanted an Asian inspired dinner, him and his chef collaborated with me and they created a dish that was made specifically for us. All the guests really loved it and it came out beautifully despite the chef having never made that dish before. They really do their best to give you an amazing experience and trust me, the whole venue truly transforms and it is such a magical place. So many of my guests gave us a ton of compliments on the venue, the food, the alcohol, the restrooms. Please book your wedding here, If you can! It's booking up fast and I can see why! I'm so happy with my choice to get married at Talega.

+ 5

photos

Madeline

Married on 11/11/2022

Amazing Wedding Venue

We LOVED our wedding at Talega. It was a beautiful venue for both an outdoor ceremony/ cocktail hour and indoor for dinner and dancing. Michael (Director of Food & Bev) is professional, friendly, and genuinely made us feel so valued throughout the entire planning process. His team was also amazing, including the chef and kitchen staff. Our guests raved about the food! The service and attention to detail seemed higher than other venues we looked at, and we are so happy we ended up choosing Talega for our wedding. Also, we did select some vendors from the preferred vendor list, and they were just as amazing as the Talega team.

Talega Golf Club's reply:

Madeline!
Thank you so much for sharing your thoughts about Talega!
It was a real pleasure to assist you and Alex through the planning and on the BIG day. What a wonderful group of friends and family you have!!! We miss you already... Wishing you and yours all the best of health and happiness through the holidays and beyond!

Are you interested?

Send a message

Lily

Married on 10/22/2022

The best venue!!

We just got married at Talega on October 22, 2022 and it was an absolute dream! I don't even know where to start- since the day I started looking into venues, Michael Voorhees (the lead coordinator and event director at Talega) was nothing but helpful. He answered any questions I had almost immediately. He made himself available and really made me feel as though I was his main priority throughout the entire wedding planning process.
Talega Golf Club is the perfect venue for any size. My wedding had 95 guests and it felt perfect for that size. Michael will transform the space to accommodate any size to make the day feel perfect for you. I used all extra vendors (photo, video, florals, photobooth, DJ) from his recommended list and they were all amazing. Michael has excellent connections with all the vendors that he recommends and it made the entire process super easy for the day of the wedding!
Not only is the venue beautiful, details perfect, but the food is also excellent! So many of my guests reached out after the wedding to compliment the food. Michael will help you coordinate a tasting to choose the perfect meal for your wedding, and has accommodations for literally all dietary restrictions!
I really recommend this venue if you are looking to have a stress free, well planned and beautiful wedding day! I did not stress a single moment during my wedding day because everything was taken care of. Michael and his staff are truly exceptional and will help ease all the pains of wedding planning for you. The venue itself is also beautiful and makes for great photos on the golf course and around the grounds. Book your wedding at Talega and you will not regret it! I wish I could relive the magical day and I have Michael and his team to thank for that!

+ 13

photos

Talega Golf Club's reply:

Lily and Michael! Thank you so very much for taking time to write this lovely review of the team, services, food, and venue! To be quite honest you were a dream couple, and I was honored to assist in creating a great day for such a genuine loving couple, whom were complimented by an incredible group of family and friends.. I do not think I can ever forget those glorious smiles on your faces after your ceremony. Wishing you both al the very best of everything now and always!

Katherine B.

Married on 08/20/2022

Stress-Free Personalized Service Start to Finish

Michael Voorhees is the perfect, most caring, most organized, funniest, kindest wedding venue manager you will ever have the joy of meeting and working with if you choose Talega Golf Club for your wedding. If you want to enjoy your wedding planning and wedding day to the absolute fullest, look no further. The venue is absolutely beautiful - intimate setting but holds up to 200 - the food is gourmet in taste and presentation, the large bar in the banquet room is very festive for your guests, and every detail you could ever think of is taken care of beautifully and professionally. I have never encountered a more positive, hard-working group of people. They made my daughter's wedding day amazing and we never had a moment of worry or stress from start to finish. Michael is the ultimate professional, a great communicator, and by the end of our wedding experience, a dear friend.

Carl

Married on 08/13/2022

A Memorable Day at Talega

Talega Golf Club is an incredible venue for a wedding ceremony and reception, or for any major family event. The club's grounds, its beautiful facilities, and the views simply complimented this important day for the bride & groom and their guests.
The flow of the evening's events from outdoor ceremony, to the post wedding cocktail reception, and to indoor dinner & reception was flawless. A million thanks to Talega's Michael Voorhees, who acted as Wedding Coordinator, and his staff. Everything they did was done seamlessly and perfectly. I can truly state that this venue exceeded all my expectations.
The dinner menu chosen by the newlyweds was exceptional. The chef's experience at Talega and meal presentation was a solid 5-star….everything was delicious. In addition, just about everyone in attendance raved about the dinner and the efficiency of their staff. I was impressed with Talega's overall excellent service.
I highly recommend Talega Golf Club and Michael Voorhees to those seeking an excellent venue and an exceptional Coordinator. You won't be disappointed.
Carl Andrews, FOB , Aug 13, 2022


Talega Golf Club's reply:

Hi Carl!
Thank you so much for your review of Talega for your daughter's BIG day! What a sweet wonderful couple and group of family and friends. We are thrilled to read your comments and they warm our hearts! Special thanks also to you for your assistance in planning, and especially for your touching welcome speech and toast. Wishing your family all the very best of health and happiness!

Jenita P.

Married on 08/06/2022

Incredible Wedding Venue

Talega Golf Club was the ideal location to make our wedding dreams come true, but the real icing on the cake was having Michael. Michael is the Event Director for Talega and he doubled as our Day of Coordinator. From our first tour of the property to the big day, Michael was nothing short of spectacular. His communication, attention to detail, and ease to work with, made him made the absolute shining star of this industry. If the beauty of the grounds does not entice you enough to have a wedding here, Michael sure will. Michael and his team ensured everyone at our wedding was comfortable, drinks were never empty, food was delicious, vendors were directed and the setup was impeccable. He even ended the night by stocking our getaway car with champagne and dessert to enjoy. He made our day magical, stress-free, and one we will truly never forget!

Kourtney W.

Married on 07/29/2022

Absolutely incredible venue & service!

My fiance and I have this venue booked for our wedding in July, and even though we have not reached the big day yet, I could not recommend the venue more. This is mainly due to the awe-inspiring professionalism and care of the venue coordinator Michael V. From initial contact, to our food tasting last Sunday, we cannot stop talking about how amazing he has been, how fun and carefree he has made the process, and how confident we are that our wedding day will be beautiful. Additionally, the location is gorgeous, and is so budget friendly, needs hardly any decor, has incredible staff, ample parking, delicious food, stunning views, and a lovely ocean breeze. 10/10, 5 stars, A+. Thank you, Michael! Will follow up with another review post-wedding day!

Ernest G.

Married on 07/18/2022

Michael, a truly remarkable Wedding Coordinator

After performing over 650 weddings at various venues, working with Michael was one of the most enjoyable experiences I have had. His concern for the Bride and Groom, his ability to listen and accommodate, his coolness on the day of the ceremony and attention to detail was exceptional. If you are looking for a beautiful venue with an EXCEPTIONAL wedding coordinator, please consider Talega.

Talega Golf Club's reply:

Ernest! Thank you for your comments. I must extol that we feel the same about you! Your professionalism, excellent humor, and grace while presiding over the rehearsal and ceremony were unmatched. Thank you for making a wonderful experience for our couple even more special!!

Susy T.

Married on 12/17/2021

Best in class!

The venue is gorgeous but even more importantly, the service at Talega Golf Club is best in class. Michael Voorhees runs the show there and his deep experience in this field really stands out. The 5-star reviews about him are true; I was skeptical until we held my daughter's wedding there. He commits to being 100% at your service and he's not kidding.

Allie S.

Married on 10/10/2021

Amazing Experience

We just had our wedding at Talega and all I can say is we are blown away at this venue. From start to finish Michael and his team made this such an easy process. The venue was beautiful, our guests raved about the food and service, and Michael was the best coordinator we could have asked for. Thank you Talega for a wonderful wedding!

Valerie

Married on 10/09/2021

Stop your venue search and pick Talega!

I feel so blessed to have found Talega as our wedding venue and we had the honor of getting married here in October 2021. Michael and his team are an absolute dream to work with! We started our venue search in January of 2020... after visiting many venues I was starting to feel defeated with being able to find a venue that could host a wedding of our size (150 guests) that wouldn't blow our entire wedding budget, then we found Talega. The venue was beautiful, Michael was so professional and great, the prices were extremely worth the value with so many amenities included, we really felt like we hit the jackpot and immediately booked for March of 2021. Then covid hit and we all know what happened... the entire time Michael was super responsive in keeping us up to date on latest guidelines and policies and in summer of 2020 I reached out seeing if we could push our date out further in 2021. Michael immediately sent us open dates for later in the year and made rescheduling such a breeze. Aside from being so accommodating and flexible, Michael truly puts 100% of his experience and heart into your day. We utilized his services as day of coordinator, and trust me when I say you don't need anyone but Michael to help you on your big day. From slinging chairs, to touching up details, to fluffing your dress, to refilling our champagne cart in the break area, Michael is truly somehow everywhere and right where you need him at same time. As he escorted me around the building before I walked down the aisle, he asked me how I was feeling and I replied "Ready and calm" and in that moment thanked him for everything he had done, I was soooo calm because I knew he had everything handled! In addition to the amazing staff you will find at Talega, the food is seriously the best wedding food you will ever eat. We had so many guests reach out to us after the day that commented on how delicious it was! And the venue is just stunning. It has the classic California mission style architecture with beautiful views, giant windows, market lights in the courtyard, multiple options for table decor included, a sparkler sendoff.... there isn't much more you can ask for out of a venue! So if you're looking at this review and contemplating Talega, book it now... every expectation I had about our wedding day was exceeded and I am so grateful Talega was where we said "I do"

+ 7

photos

Debra L.

Married on 09/04/2021

Best Venue in Orange County!!

The staff (and recommended vendors) were outstanding! Michael (the venue coordinator) was always quick to respond to any concerns or questions my daughter and I had and the venue cannot be beat! It was truly amazing how wonderful everything was -especially given the reasonable price!
Would HIGHLY recommend Talega Golf Club!

Allie R.

Married on 07/11/2021

Best planned day of our lives ! Pure magic at Talega.

Michael at Talega is an absolute GEM. If you are thinking about booking Talega for your big day, trust me when I say DO IT! Not only were Michael (& Myra his assistant) there for us the entire process of planning, but the day of the wedding they do every single thing flawlessly for you. We trusted Michael from day one. He is the best of the best. He goes above and beyond to make you feel at ease. He's been doing this so long that we just knew we could trust him. Not only did he take care of making sure our decor was placed perfectly but we let him take the reigns on those details because it took the stress off of us. The food at Talega is absolutely unreal. We did a dual entree with filet / halibut and our guests are still raving about it. The views at Talega are the perfect Southern California sunshine vibes. Our guests who flew in were stunned by the beauty. I can't say enough amazing things about Michael and his team. It was a day I'll never forget.

Amanda K.

Married on 06/19/2021

Beautiful June Wedding!

My husband and I got married at this lovely venue and we couldn't have asked for a more perfect wedding. Everything was perfection and I'm so happy we chose this venue for our wedding. Michael Voorhees and his team are amazing !! Hire him as your wedding coordinator! You won't need anyone else!

+ 6

photos

Maryanne

Married on 06/12/2021

AMAZING Wedding! So happy

I couldn't have picked a better place to get married. Everything went smooth because Michael is on top of it all and so well organized. He is patient and kind. The food is amazing and I'm just so happy I chose to get married here.

Ash

Married on 09/19/2020

Flexible, Fantastic & Fortunate

My (now) husband and I chose this venue primarily because of the level of flexibility and transparency in knowing how much the estimated cost would be for our group, along with the fact that we were not tied to an F&B minimum or expected head count. On top of that, the venue had complimentary décor that we could use, and I made decisions on additional décor that complemented the venue's décor to save on overall cost. AND on top of that, working with Michael was phenomenal. Not only does he have an amazing and energetic personality, he's personable, adaptable, and flexible to work with from pre-planning to 'day of' logistics. We also hired him as the on-site coordinator to help set up our décor as well as supporting us throughout our wedding day. Because we had one photographer on site, he also assisted the photographer to capture some tunnel location photos, as well. He really went the extra mile time and time again. When we were preparing for postponement since our first date was supposed to be May 2, 2020, he was very communicative about our options and allowed for us to move our date to September 19, 2020, without penalty. Even though our wedding was all outdoors, the weather was simply perfect and the lighting in the evening was the best we could ever hope for. We were so fortunate that we could still have our wedding in 2020 and were grateful to have an intimate and special experience. And don't forget the food! It was sensational, and our guests absolutely loved the surf and turf entrees.

Kelly H.

Married on 08/21/2020

Book Now! Best Venue with Best Staff!!

Where to start, Talega made all my wedding dreams come true! The property is gorgeous but it would be nothing without Michael and his staff!! He was an absolute gem all throughout wedding planning, a postponed covid wedding, a replanned wedding and the wedding day!!! We booked this venue a year out from our wedding, its a popular spot don't wait, and are so glad we did. We scheduled multiple meetings with Michael to go over ceremony and reception specifics and he was never bothered. He kept everything so organized and on schedule and had a plan for everything. Michael and his entire staff were nothing short of amazing, the drinks and the food, wow everyone was so impressed!! We ended up having to have everything outside due to covid and had to change so many plans but Michael was on it every step of the way. If you book here you are sure to be in great hands! I may be bias but outside turned out better than I could have ever imagained!! Every detail was beautiful, Michael let us borrow signage, table decorations, etc and it all came together better than I could have ever imagained it. Thank you Michael, Tommy and Staff for everything, you all went above and beyond and made our day absolutely perfect!! Would recommend Talaga to any bride because it is truly that special!

Mob

Married on 06/20/2020

Don't think twice!

We were thrilled to work with Michael for over a year planning every detail of our daughter's wedding for 200 guests in June 2020. Unfortunately, Covid 19 caused Talega to have to cancel the wedding in late May as they were unable to host any large events. Thankfully, our daughter and her fiancé ended up having a dream-come-true wedding at another local venue with just 40 of our closest family and friends. But we would choose Micheal and Talega again in a heartbeat! He hung with us until the very end and was always the consummate professional. Talega will issue us a full refund (not every venue is doing this), and we hope to have a celebration dance party there next year with all of our original guests. We are forever grateful to have worked with such a wonderful team at Talega. For all the reasons we chose them initially and for the way they handled the crisis, we can't recommend them highly enough!

Kayla N.

Married on 03/07/2020

Best Day Ever

We cannot say enough about how amazing this venue and team was! Michael and Tommy went above and beyond to make our day special and exactly what we wanted and made sure it was stress free! Such an amazing value for what you get and we continue to receive compliments about how beautiful everything was and how great the food was! So many people said it was the best wedding food they have ever had and the presentation and service was above and beyond! It was such an amazing day we wish we could relive over and over!

+ 3

photos

Natalie

Married on 10/04/2019

Wedding of Our Dreams!

Our wedding at Talega Golf Club was everything we dreamed of and more! Michael, Tommy and the rest of their staff, were beyond awesome!

The food was amazing, our family and friends are still talking about it to this day. Their attention to detail helped everything run so smoothly.

Michael also gave us some great advice along the way which also helped immensely during the wedding planning process.

We will always be so grateful for their services and for helping to create one of the best days of our lives.

Deanna G.

Married on 08/24/2019

So so so thankful we chose Talega!

Talega Golf Club provided a seamless experience for planning our wedding from start to finish. The wedding experts, Michael and Tommy, were communicative, professional, hospitable, and caring the entire way through. Michael helped us plan our onsite ceremony and reception at Talega in FOUR months, and the day was absolutely perfect because of him and the entire Talega staff (including the vendors we worked with per their recommendation). No detail went unnoticed! Last but not least, the food and drinks were amazing; from the cocktail hour appetizers, to the late night snacks. We've heard from many friends and family that it was one of the best weddings they have attended, and we know it was because of the people at Talega.

Laura

Married on 07/20/2019

Absolutely Amazing!!!

Where to begin with Talega Golf Club… the venue is breathtaking, the staff is amazing, and Michael and Tommy are the best wedding coordinators you will ever work with. From the very beginning Michael is very responsive and helpful. He will walk you through every step of the wedding planning process, and responds right away with any questions you may have. Our wedding day went perfectly thanks to these two. They managed to keep the day stress free, and kept everything on schedule. Our family and friends raved about the venue and claimed it was the best wedding food they had ever eaten. The staff was so kind to our guests, and very accommodating to any special needs they had. Talega Golf Club, Michael, and Tommy will completely exceed all your wedding expectations, and you will not regret choosing this venue for your special day!

+ 10

photos

Courtney K.

Married on 05/25/2019

May Wedding

We had such a positive experience with Talega hosting and planning our wedding. Collectively the dream became a reality- the tables were gorgeous, the food was delicious (not your average wedding food), the stress was alleviated with Michael and Tommy stepping up big, and so much more. They are a pleasure to work with and their staff are amazing. The workers seemed to like what they were doing and were good at it ; which made for a good positive vibe. Overall we were very happy to have picked this venue

Ann N.

Married on 05/24/2019

Above and Beyond Customer Service, Beautiful Venue!!!

My fiancé and I were so wowwed by Michael, Tommy, and his staff. My fiancé and I came here for a wedding tour and it was the most memorable tour we've ever had. Michael took the time to give us all the details for the venue as well as gave us great money saving tips. All the beautiful decor would be included. I appreciate their simple package options. Michael and his team were very hospitable and made us feel so welcome. Michael is an amazing asset to this company! Gosh, he really stands out as a super star! We did not end up going with this venue, because we selected a venue that was more convenient for our guests. Nonetheless, I highly recommend Talega for your wedding venue, because Michael and his team will definitely take care of you and your guests!
Are you interested?
Send a message