Reviews
5.0 out of 5 rating
Quality of service

5 out of 5 rating

Average response time

5 out of 5 rating

Professionalism

5 out of 5 rating

Value

5 out of 5 rating

Flexibility

5 out of 5 rating
100%
Recommended by couples
42 User photos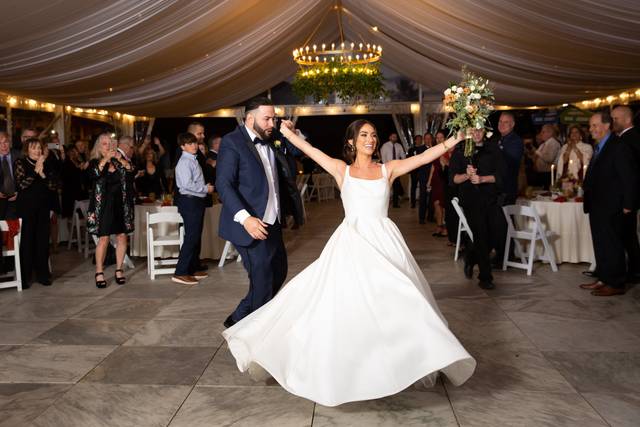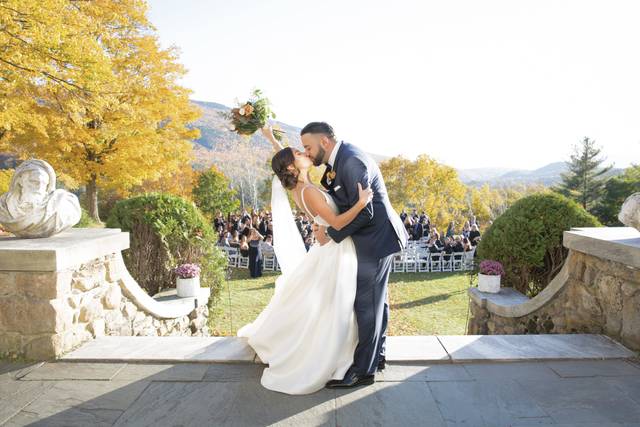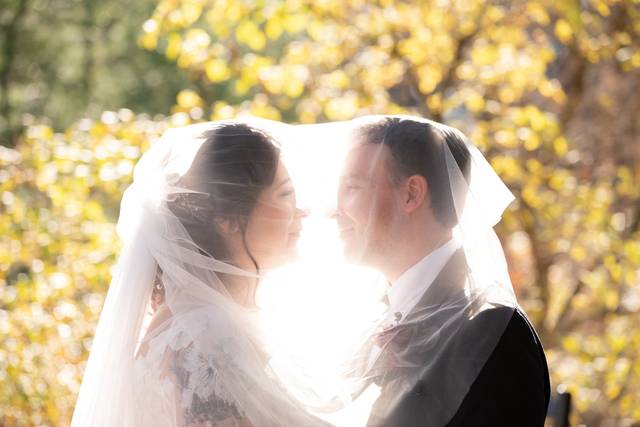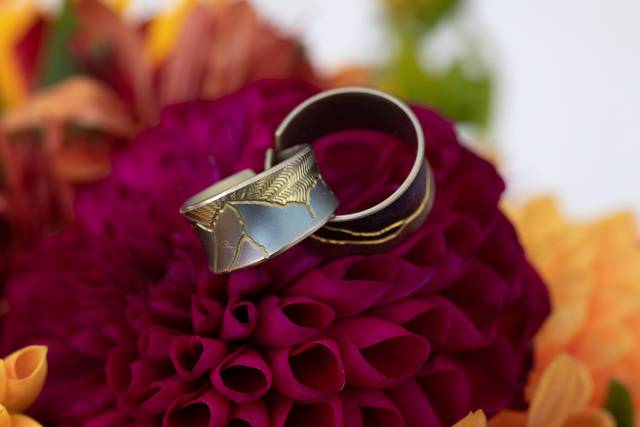 + 38

photos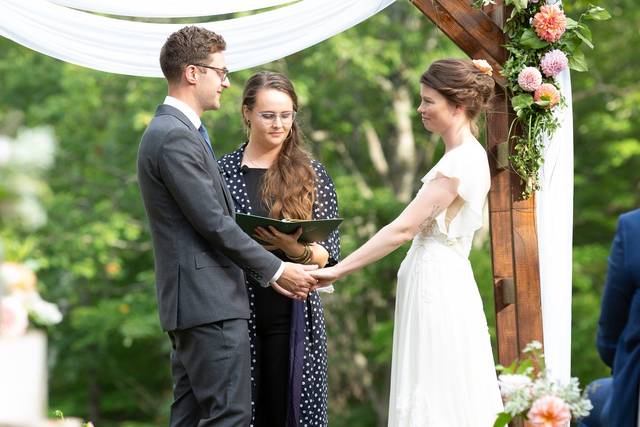 Kristen W.

Married on 11/12/2022

Don't hesitate just book her!!

I am so happy I found Laura!!! Not only is she a rockstar photographer, but she is also an awesome person! The first element that sold me was that she asked questions… (what is your fiancés name, where are you from, do you have pets, etc.) AKA she is interested in knowing who you are. Photography is a form of art and it is a form of expression. Therefore, it is important to know and care about your subject. Next, she offered us an engagement session. We did not have time throughout the year, so we actually did it for fun a month or two before the wedding. This was vital, because we got to meet Laura and felt really comfortable w/ her! When we reached out she described herself as laid back, but organized. This is correct. She will ask of you all the necessary info she needs and then take it from there. Planning weddings can be stressful enough, but you should feel safe w/ Laura because she is extremely reliable and she has your back. She made us comfortable and confident. She doesn't need much from you, so you are able to enjoy your wedding. It is crystal clear that she is passionate about what she does. She captured all the special moments of our day and I am so grateful to have found Laura!!!

Alyssa D.

Married on 10/29/2022

She is amazing!

We LOVED Laura. We got married during a very busy time in Vermont and upon chatting with Laura at Swoyer Photography we just knew she was who we wanted to work with. She was so open and kind and her entire vibe was friendly and warm. We went to VT over the summer to meet with her for our engagement session and had a great time. Laura is so great at putting you at ease...it isn't always comfortable being photographed! She has such an eye for beautiful shots and really makes you feel like she is a friend. She genuinely seems just happy to be there with you and it was a seamless process. She provides tons of pictures in your portal it's unbelievable. Somehow she even snuck in a printed picture of us to go on our table with the favors and guest book. What an amazing surprise that was while we were waiting for the other pictures. Bottom line, she is friendly, professional, kind and fun. Ten stars if I could.

Anne L.

Married on 10/21/2022

So grateful to have worked with Laura!

If I could give more than 5 stars to Laura, I would!
She took the time to understand us, our style and vision from the very start. We were appreciative of the engagement photoshoot as a way to get more acquainted and comfortable. From there, leading up to and on the day of our wedding, she was professional, supportive, and even helpful in problem solving aspects of our set up for adequate lighting, etc. She's been INCREDIBLY flexible and understanding throughout this whole process and experience. In every interaction, you can tell her priority is to support those she's working with and bring ease to big (or small) moments for all involved.

Are you interested?

Send a message

Mckenna

Married on 10/09/2022

Stunning photos!

We loved working with Laura, she was extraordinarily flexible and enjoyable to work with. She captured perfect moments with amazing attention to detail.

Lori

Married on 09/17/2022

Beyond words.

Laura made the wedding !! Best wedding photographer I could have asked for. Sweetest, most patient woman ever ! You will not be disappointed! 10/10 - highly recommend.

Eliza S.

Married on 09/04/2022

Hire Laura before she's booked!

If you want an empathetic, communicative, extremely competent, and caring photographer, use Laura. She was the first vendor we hired, and was much easier to work with than many of the others. She made us feel special even though she goes to so many weddings, and was quick to get us photos after shoots. Now we have a collection of photos that beautifully captured the day, that we can cherish for the rest of our partnership. Hire her before she's booked- really!!

Ryan A.

Married on 08/20/2022

The greatest wedding photographer

We first met Laura on a cold day in the middle of winter for our engagement photos. I mentioned snowshoeing up our family's sleigh ride trail, and she came prepared with a smile on her face! Although it was cold, she was able to capture our warmth as a couple in so many ways.

When it came to our wedding, Laura was extremely professional and dedicated to capturing all of the greatest moments of our special day. She made sure we had everything we needed throughout the day and all went so smoothly.

The photos came out beautifully and we love reliving each moment through these wonderful photos and I know we will be cherishing them for the rest of our lives!

We highly recommend using Laura for all sorts of photography, she is an amazing person!

Anna M.

Married on 07/09/2022

Professional, beautiful photos!

Laura was an absolute pleasure to work with- our wedding day photos completely exceeded any and all expectations. Laura asks lots of questions, her photos are natural and beautiful!

+ 2

photos

Toni B.

Married on 04/29/2022

Wedding photographer

Laura was super responsive and thorough from the time I first emailed her inquiring about her services. She was super flexible when it came to our engagement photos considering we took them in the middle of the mountains! When it came to our wedding day Laura was very go with the flow and accommodating with last minute time crunches and changes. I would absolutely recommend Laura to everyone looking for a wedding photographer!

Mike E.

Married on 10/30/2021

Personable, adaptable, and fun!

Laura stood out to us from the moment we got in touch with her. She put in significant effort to learn about us and our specific vision for our wedding. In addition to ironing out of all of the details for our wedding day, Laura prioritized getting to know us personally, which made for a great experience before and during the day itself. The wedding itself didn't have a strict schedule, and our families had a lot of requests for her day-of. Laura was energized, professional, and efficient throughout the entire day, moving back and forth between indoor and outdoor settings multiple times (including multiple shots in the rain!) and giving great feedback on how to make sure we got the photos we wanted. The photos themselves are fantastic and we couldn't be happier with the final product. Some of our favorites feature our dog, who Laura, a dog lover herself, recognized as a member of our family and made sure was included as much as we wanted. If we ever need a photographer again in the VT area we know who we're calling!

Riley E.

Married on 10/02/2021

Excellent Southern Vermont wedding photographer!

Laura was absolutely wonderful to work with. We love our photos so much! We were thrilled with the whole experience. She made us feel so comfortable in front of the camera and blended in seamlessly at our tiny backyard wedding. Her rates are very reasonable and she was so fast with edits - we have access to all our photos only a week after the wedding! Laura is very communicative, clear about her policies, and and flexible when needed. She is also warm and friendly and was a terrific part of our big day. We highly recommend her!

Kristie A.

Married on 09/25/2021

Amazing photographer

Laura was awesome and truly wonderful to work with. We had her for our engagement and wedding photos. Our wedding was in Vermont and we live in Rhode Island just so happens she was visiting a weekend and was nice enough to take time from her trip to get some gorgeous engagement photos in RI by the water. Both times she was great. We have two dogs who were part of the wedding and Laura did an amazing job. Laura knew have to work with them and was patient as well when taking photos and making sure to capture the perfect shot with them. She was helpful in guiding us to make sure our photos came out great. And made sure to capture everyone at our wedding having a good time. She was so easy to work with and went with the flow as we came up with photo poses and really did an excellent job at capturing the love and joy everyone had at our wedding. She even gave a wonderful gift of one of our photos to come home with.

Courtney D.

Married on 09/18/2021

Laura is the absolute BEST photographer you will ever find!

It has taken me a month after my wedding to even find the words to express how grateful my husband and I are to have found Laura and her company for our wedding photography. Laura and her husband Mike shot our wedding at Stratton Mountain VT Sept 2021. From day 1 - she was the kindest, most responsive, thorough, and professional vendor that I had for the whole occasion. We met her shortly after we booked for our engagement shoot, which was included in the package. Laura expressed how important she felt it was to meet us and get to know us a bit before our big day. She doesn't just treat you like a client, she cares about you and your experience like a good friend would. She was more than happy to accommodate our puppy in all pics too! We felt so comfortable - even my husband who was dreading the photo taking experience was at ease. Then we hit COVID, had to delay a year, without hesitation she kept our date for the following year, and still would check in periodically to make sure we were OK. She walked me through what to expect the day of, all of my crazy questions and concerns were answered with patience and ease. There was never more than a day where an email went without response, even when she was away shooting another occasion. Laura has an incredible amount of experience and her suggestions truly made all the difference in how our getting ready, first look, ceremony, cocktail, and reception played out. I'm sure you would also want to know that the editing after the occasion was a SUPER fast turnaround, so I didn't have to wait too long to relive this amazing experience. I am obsessed with every single photo that was taken - candid, posed, all of it! The product was as amazing as my experience with her. I would not hesitate to recommend Swoyer Photography to anyone, anywhere, anytime. I am actually positive that when we decide to start our family, we'll be giving her a call to book a shoot for a special occasion or two ;-) Thank you for everything Laura!

Melissa S.

Married on 08/07/2021

Like working with an old friend...

Laura was an absolute dream to work with. Throughout all the ups and downs of a DIY wedding (during COVID, no less), she was an unfailingly kind, warm, organized, and supportive presence. Emailing back and forth with her immediately felt like a collaboration with an old friend, and completing an included engagement session before our wedding was the perfect opportunity to test out which poses felt most natural.

At many weddings we have been to, the photographer is either working around the edges or constantly orchestrating complex formal portraits. Laura, however, was able to achieve an ideal mix of formal and candid shots that reflected our relaxed celebration and allowed us to be fully present with our guests throughout the day. She is uniquely thoughtful in her process, including asking us about family dynamics and personalities, and that attention to detail is reflected in the wonderful authenticity and ease captured in our photos. Last but not least, Laura is incredibly fun! She made us laugh and kept us present in the moment, and our guests and families were equally impressed and pleased to work with her.

We cannot recommend her more highly. If she is available for your wedding, book her!

Caroline F.

Married on 07/09/2021

Laura is the best!!

We are SO glad we hired Laura to photograph our wedding. She was so fun and easy to work with. She thought of everything, asked all the right questions, and had us plan everything out in advance so we didn't have to make any decisions or answer questions day-of. She was extremely communicative and knew the venue (Stratton) even better than we did so was able to make great recommendations that we hadn't thought of. She did our engagement shoot as well and they are my favorite photos ever taken of us as a couple. She was also very unobtrusive the day of -- I barely noticed she was there. She was able to get all the photos we wanted but we didn't feel like we spent the entire night posing for photos and were actually able to enjoy our reception and spend time with our guests. Laura is an all-around GEM of a human being and her photography skills are A+++++++!!!

Harry R.

Married on 07/04/2021

Skilled Pro

Laura was friendly and professional, helping everyone feel at ease and blending in at our wedding. She managed to get great shots of almost everyone without ever feeling intrusive or getting in the way of our special day.

Tory I.

Married on 06/20/2021

Great listener and an eye for candid photos! Hire her!

I used Laura for our June 2021 wedding, not only did she stick with us through two postponed weddings due to COVID but she was an absolutely joy throughout. She is positive, a GREAT listener, and takes the time to get to know your entire group of family and friends. She is really open to how many pictures you want, we are not a big "picture" couple and told her that overly styled and corny photos were to be avoided, she totally listened and captured so many amazing candid photos which is much more our style. After the wedding everyone was commenting on how lovely she was, cannot recommend enough!

Caryn M.

Married on 10/03/2020

Amazing photographer!!

We can't recommend Laura highly enough! We did a last-minute engagement shoot and 2 micro weddings in different states during Covid, and we can't imagine doing any of it without her. We were huge fans of Laura's photos on her website, but we were absolutely hooked once we got an e-mail asking us where we wanted to travel post-Covid and if we had any pets joining the wedding. We looked at a lot of photographers, and wanted to work with someone we liked and wanted at our wedding, who would take beautiful, natural photos, and be okay including our pup. That was definitely Laura! On our first call, Laura barely batted an eye when we told her we weren't sure about the venue, didn't know if there would be 2 or 25 people, were flexible on the time, and didn't yet know what we were going to wear. We wanted to keep everything as local as possible, and she gave us a great list of suggestions, including the orchard where we got married and most of the treats we included in our picnic basket. For our second wedding, she drove 6+ hours, helped us set up, and was flexible on timing when we had some surprise rain showers. And managed to take great photos of our masked guests from 6+ feet away, including staggered group photos! We could go on and on about how great she is, but suffice it to say, we loved working with Laura!

Kim S.

Married on 08/21/2020

Highly recommend!!

I am blown away by Laura's photos from our wedding day! She was very easy to work with and made the whole experience fun. Our entire house is going to be covered with our wedding photos because there are so many amazing ones to choose from. Thank you Swoyer Photography!!! Highly recommend!

Jen K.

Married on 08/08/2020

One of the best decisions we made.

If we had to do it all over again, we would hire Laura without a doubt. Not just a photographer, Laura became a friend and helped keep us at ease throughout the day, especially during the pre-wedding frenzy. We are so lucky to have found Laura for our engagement in 2019. We were so blown away by the quality of her work and the amazing shots she captured, but also by how much fun we had working with her. Immediately after receiving our engagement photos, we knew Laura had to be the person that photographed our wedding.
Thankfully Laura was available on our original wedding date (2020) and on our Covid-postponed wedding date. And we're so glad she was—we truly couldn't imagine working with anyone else! Laura was an incredible help throughout our wedding day, making sure we captured the pictures we wanted and adapting on the fly as wedding timelines change. She remained calm, cool, and collected, doing all she could to help us make decisions and keep things on track.
Laura was also so helpful leading up to our wedding day. As our day got closer, we emailed and spoke on the phone to map out the timeline of the day, especially the pre-wedding timeline as we wanted to do a first look and most of the pictures with our wedding party and immediate family before the ceremony. She also does an amazing job capturing photos of our dog, including a first look that we did with him that Laura meticulously captured from a variety of angles. She scoped out various places for first looks, décor pictures, and so much more.
We cannot say enough good things about Laura. She is an absolute pleasure to work with (wonderful person, easy going, flexible, and so fun), captures amazing photos that became instant keepsakes, and takes so much pride in her work. We were truly speechless when at the end of the night Laura gave us a framed photo from our wedding, earlier that day. Thank you for everything, Laura. There are no words to describe how much we love working with you and we will absolutely be working together again!


Leah G.

Married on 08/08/2020

Best Experience with a Photographer

Laura was hands down the best. We just got our full set of photos back and I'm just in awe!! Due to Covid, we changed our original wedding plans and opted to do a very small event instead with only a couple of months out, and are SO lucky and thankful that Laura was available that weekend. She was so quick to respond to all emails leading up to the event, and asked lots of great questions to get a sense of what the wedding vibe would be, who would be in attendance, and to get an idea of what my husband and I were looking for for photos. Because it was such a small event, we kept changing our minds on timing and scheduling, but she was super flexible. All our guests were so thrilled with how she worked the day of the event, she had so many great ideas for different backgrounds and different poses. Overall she was just so supportive and uplifting throughout the experience which was so needed. My husband and I are very shy with pictures, but she managed to get us to laugh and smile and the pictures just came out better than I could have ever hoped. And! We even got a ton of sneak peeks throughout the week following the event so we could start to see some of the best shots and get excited all over again! Thank you for everything Laura!!

Mark L.

Married on 07/25/2020

Absolutely Amazing Experience

We reached out to several photographers in 2019 after we got engaged. Ultimately we chose to work with Laura because she was incredibly kind and flexible right off the bat; after looking at previews of her work, it was strikingly clear that she was experienced and knew exactly what she was doing. It was an easy decision for us to make.

She immediately offered to do an engagement photo shoot with us and brought us to some beautiful spots in the Fall of 2019. We met at an apple orchard first and then went on a hike together. This gave us a chance to get to know each other better and we quickly realized we made the right choice working with her. She turned around the photos very fast.

Laura also gave us a lot of help and perspective about wedding planning based on her experience which we greatly appreciated, she was very consultative and helpful in that way.

Then in 2020 the pandemic arrived and she was extremely flexible and consistently professional in her communication with us. We really respected that especially considering how stressful it must be as a professional photographer during these uncertain & strange times.

In July 2021 we were finally able to pull off our wedding and Laura was again extremely helpful in advising us in the timeline of our day and made sure that we got every single photo we wanted. She showed up well in advance and her husband Mike was helping out as her assistant. They stuck by our sides and were incredibly supportive but also took initiative in getting creative with their suggestions and managed to capture the most powerful moments.

Finally, their execution and delivery was outstanding. We were truly blown away by the beauty of their work and could not have been more satisfied.

If you are looking for a skilled, professional, helpful, kind, fun photography team you should book Swoyer photography. We will always think of Laura and Mike as we reflect on our wedding day for the rest of our lives!

Rebecca M.

Married on 04/10/2020

Laura was Amazing!

Laura was amazing to work with! She always kept me in the loop about what was going on and what to expect. She worked with our schedule and the best part -- the pictures turned out amazing! We absolutely love them! She truly caught all of the best moments from the day!

Samantha

Married on 10/05/2019

Fabulous, Friendly Photographer

Our photographer, Laura, was extremely organized and super friendly. We really enjoyed her being apart of our big day. We were even gifted with a framed photograph by the end of our wedding. We still don't know how she did it! Laura was extremely timely with getting our photographs to us in less than a week, even including a link to share with family and friends. My husband and I highly recommend Laura Swoyer Photography.

Alex C.

Married on 09/14/2019

Laura is the BEST! She captured the celebration and joy of our very special day!

Laura is a fun, kind, organized, creative, skilled photographer! From our very first email communication, coffee meetings, wedding day and post wedding walk Laura has been wonderful. She was very thoughtful and considerate of family photo requests, dynamics. In Laura's photos she captures our pure joy, love, personalities, goofiness and love for our friends and family. Another wonderful part of our experience working with Laura is for large group and wedding party photos she directed us clearly, concisely and kindly.
Our wedding party and family members told us they thought she was great, thoughtful, professional and it felt as though she was another guest at the wedding! We were ecstatic with our experience and all of our beautiful wedding photos. We highly recommend her!
Are you interested?
Send a message