9 Reviews
Recommended by 91% of couples
Quality of service

4.8 out of 5 rating

Average response time

4.6 out of 5 rating

Professionalism

4.6 out of 5 rating

Value

4.3 out of 5 rating

Flexibility

4.6 out of 5 rating
2 User photos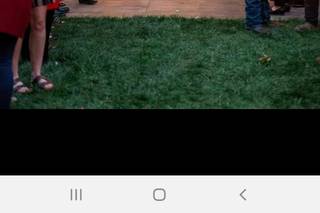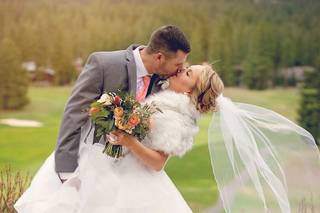 Angela

Married on 04/19/2019

Sooooo beautiful!

Emilee at Swiftwater is in charge of coordination of weddings and she's absolutely amazing in so many ways. She's professional, you can count on her, she gets back to you very quickly when you have a question, and there are basically no bumps in the road with your special day because this gal knows exactly what she's doing! The venue is gorgeous, Emilee is amazing and all the staff are so friendly. You can't go wrong with Swiftwater. I will cherish every memory of my experience there.

Georgina

Married on 09/29/2017

Emily and her team were AMAZING! Literally the best day of our lives and really made it easy. She answered all my bridezilla emails, accommodated everything, and the venue was beautiful. Her Swiftwater team made the night truly perfect. Thank you so much!

Lisa

Married on 10/18/2014

Leena and her team were simply OUTSTANDING! We so enjoyed working with this wonderful young lady, as she was extremely friendly, helpful, and warm to us from the moment we toured the venue. Our tasting made us feel like royalty, and the day of the wedding it all came together like a fairy tale story! I have NO IDEA how 234 meals could be prepared so perfectly - each absolutely delicious and ideally cooked; the fish, chicken, beef, or pasta - ALL FABULOUS. So many of our guests said it was the best meal they'd had, let alone at a wedding or any black tie event. It truly was THAT GOOD. The venue is beautiful, spacious yet intimate. The wine is spectacular too, and the service impeccable. We are so grateful to everyone who made my daughters wedding so special, and Leena is stuck with us as friends forever. Thank you!

Are you interested?

Send a message

Kelsey

Married on 09/05/2014

BEAUTIFUL winery and setting for a Wedding. We cannot thank Swiftwater Cellars enough on how wonderful our wedding was!!!

From Leena, the event planner, to the staff, food, wine... it was all PERFECT!

Holly

Married on 07/13/2014

Absolutely the most beautiful venue! They are so attentive to your needs and really care about their clients. From first meeting, they made us feel like we were family.
I work in the wedding/event industry, so my standards for service are pretty high, and I consider myself very picky and detail-oriented. They accommodated some of my specific requests and executed everything perfectly.
I cannot speak highly enough of Leena & Emily and the whole Swiftwater staff. They are top-notch!

PERFECTION! I love this venue, it's gorgeous, but to be honest that isn't even the best part. Leena and her staff are just who you want with you on your wedding day. They are professional, smart, kind, and run the show with gusto. I can't say enough good things about Swiftwater and the way they made my day great.

Jessica

Married on 09/27/2013

We were completely blown away by everything that Swiftwater was able to accomplish for our wedding. They went above and beyond the call of duty and made our day feel so special! Lena, the events coordinator, made sure that our guests were enjoying themselves every step of the way! The entire staff was so incredible!

Katelyn B.

Married on 11/23/2019

So far so good! Excited to spend my day here

Many room options for different size events which is great

Kayli

Married on 12/14/2019

Beautiful Venue, could use a professional event coordinator

We visited this venue after a referral by Silvara Winery 2 years prior to our daughter's wedding on a Sunday in late January 2017. Her wedding was to be December 14 2019. We met with the Asst. Event Coord. Kourtney who was a sweet, very informative and professional woman. She provided us with a tour, a 2918 Wedding Booklet with the pricing packet and a wine tasting. The prices were outlined and our date was available and we were told that we had many options since December was the (golf) resort's off-season. We were also told to come in March to meet the vendors during a Bridal Show. We left knowing this was "the venue" and went to tour the resort and inquire about renting out the 16 room lodge for our guests. We were ecstatic. My daughter would have her dream wedding and most everything (DJ, floral, bar and catering were inclusive). We were told that the event office was closed on Monday, so I sent an email to Emilee, the Event Coord. on Monday evening telling her we wanted to proceed and send our payment. After several days and several attempts at calling, I finally reached Emilee who explained that we had to sign a Proposal prior to their accepting payment and that she would prepare the papers. Later that same afternoon I received an email from Emilee stating that they had a standing annual party scheduled for Dec 14th and could we change our wedding date to the 7th. I was furious since we had been told previously the date was available. I immediately called Emilee who said she was trying to contact the other party and would call me back. A few hours later Emilee sent an email apologizing for the "scare" and said that she had arranged for the other party to use 2 other rooms and that they could handle both events simultaneously. We went back and forth several more times between Febuary and early March with catering packages, bar packages and sa 2019 Wedding Pricing Booklet but no proposal was ever sent.
In early March, we attended the bridal show where Emilee and I made arrangements to sit down and go over the proposal she had prepared and never sent. When we all met and began pouring over the details, I noted several items not included and several other assumptions noted in the proposal. There was no pricing for the champagne toast, kegs were listed rather than bottled beer choices, no cigar bar listed and I wanted to discuss different appetizer choices. Were were told then that the policy had changed and She kept telling us we had not yet met our 25k minimum at which time I pointed out in the 2017, 2018 & 2019 pricing books where it was stated clearly in writing that "events held between May through October must meet the 25K minimum" and reiterated that we had been told previously that our date in December was in the venue's "off-season". She was curt and unprofessional and augmentative stating that December was their busiest season and that we could add a dessert bar or more food. I finally said that ai would discuss this new policy with my family and tried to discuss then beer options. Were we then told that the bar policy had also changed and that bottles were no longer an option.
At this point the tensions between the bride and Coordinator were at a point where I wanted to conclude our meeting. The incorrect proposal totalled $19,500 and I then asked Emilee what would happen if we didnt meet this new $25k minimum and I was rudely told she would "fee the difference". My daughter stood up asked what other policies would be changing prior to their wedding and walked away in tears with her fiance. I told Emilee we would like a new proposal and I left to console my daughter.
We went to lunch at the restaurant upstairs and my daughter and fiancee his mother were upset at how rude Emilee had been and that they did not want to work with someone like that on their wedding day. I told them that I would wait for the new proposal and that we would try to work with Kourtney who was much more pleasant. I called twice more for Kourtney but never heard from either again.
We ended up finding another beautiful venue (The barn on Hemenway) and hosting a $50k wedding for 165 guests with everything we wanted including a wonderfully pleasant planner (JH Designs).
Swiftester Cellars is beautiful and we stop in for wine and the ambiance occasionally, but our bismal experience with the Event Coordinator caused the loss of revenue for the space, florist, DJ, restaurant, bar and lodge.