109 Reviews
Recommended by 99% of couples
Quality of service

5 out of 5 rating

Average response time

4.9 out of 5 rating

Professionalism

5 out of 5 rating

Value

5 out of 5 rating

Flexibility

5 out of 5 rating
4 User photos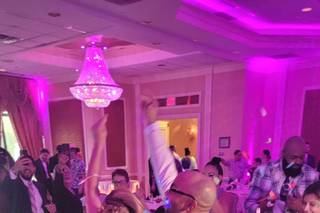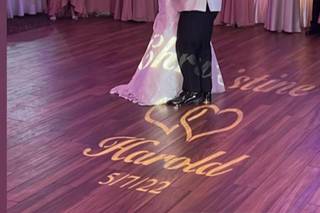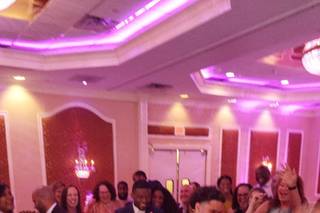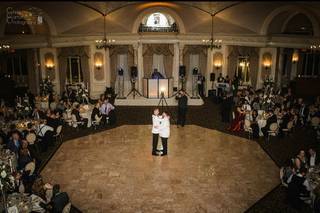 Amanda R.

Married on 12/10/2022

Amazing Dj!!

Brian is amazing!!! Our dance floor was always full and everyone had an awesome time! He was so easy to work with and his website was so easy to navigate and helped us with our song choices sooo much! 10/10 would recommend Brian for weddings or any special events!

Izabella P.

Married on 06/11/2022

Book your event already!

We first met Brian at the wedding expo at the Thayer Hotel back in 2019. He's a really cool dude and we knew instantly we wanted to work with him. Then the pandemic happened and we had to postpone our wedding twice...the entire time Brian was flexible and understanding. We finally got married in June 2022 and everyone had a blast. We had a pretty diverse group attend our wedding and he figured out a way to get everyone involved. Even our moms were dancing whom I never in my life saw dance!! Brian paid close attention to detail and checked in with us throughout the night. We also booked the cigar bar and photo booth which were a total hit!! We highly recommend Brian and his crew!

Christine A.

Married on 05/07/2022

The best wedding ever!!!

Everyone is still talking about my wedding to this day! One thing they always talk about, IS THE DJ!! Brian is not only a great person but he is the best DJ hands down. He did everything we requested plus more. Brian kept the party going all night! The music was hot, the energy was through the roof and I would recommend him to anyone who needs a DJ! From the minute we hired him, he was there every step of the way. He answered every and all questions we had. Thank you so much for everything Brian! We appreciate you so much!!

Are you interested?

Send a message

Colin P.

Married on 10/02/2021

Flawless DJ!

My wife and I were very particular about the DJ that we wanted at our wedding. I have been to at least 15-20 weddings in my life (9 of which I was in) and I have seen it all. I have seen the DJs who "tried too hard," were obnoxious, and killed the vibe of the reception. I have see DJs who were too loud, you couldn't understand a word they were saying, and played outdated songs that no one wanted to dance to. The kind that made you want to leave early because it wasn't fun to be out on the dance floor; we all know what I'm talking about…

But I have also seen those DJs who nailed it. They got people dancing, great energy throughout the whole night, played all the hits. I have seen the DJs who you knew were there, but also blended into the scene at the same time; those DJs who, when you left the wedding you said to yourself, "That was a great time!" Brian Stylez of Stylez Entertainment is that kind of DJ!

I can't say enough good things about my experience with Stylez. From the first phone call to him MCing my wedding - he was phenomenal. I highly recommend him! He was super nice on the phone and knew exactly what my wife and I wanted. He told us he could be the talking-all-night, out on the dance floor, front-of-house, rocking it with everyone DJ or the more low-key, in the background, blasting great music but more subtle kind of DJ or anything in between. We appreciated that a lot. We went the more "subtle" route and he totally nailed the vibe and presence we were looking for in our DJ.

He played all the songs perfectly during the ceremony. Didn't miss a beat. From the parents walking down the aisle, to the groomsmen, our flower guy, the bridesmaids, and of course, my beautiful bride - he got every song perfectly and it all flowed flawlessly. He announced the bridal party exactly as we had hoped for and was enthusiastic the entire time. You could just tell he loves what he does. And he made sure the speeches were done exactly when they were supposed to.

And he communicated with us throughout everything. That honestly was key and very much appreciated. I felt like he knew what he was doing and was in control of every part of the ceremony and reception; he constantly kept us in the loop and it made everything go by so smoothly and as planned.

And can I just say his playlist was amazing?! He played "oldies but goodies," but also contemporary stuff and it was poppin' all night! And the lights were crazy cool. People weren't bored or trying to get out of dancing - people were legit on the dance floor all night singing their heads off and dancing their hearts out. He even respected our Christian convictions and accommodated his music to not play anything explicit, which again, we appreciated.

The music was fantastic, the energy was everything we were looking for, and the night couldn't have gone any better in our opinion. And a HUGE part of that was due to Styles Entertainment and we couldn't thank him enough for it. You won't regret booking him!

Audrey R.

Married on 09/25/2021

Highly Recommend!!!

We are beyond happy with Stylez Entertainment! Brian was professional and great to work with. He provided music from the ceremony to the reception. He kept everyone at our wedding dancing all night. We wanted a big dance party and he exceeded that expectation. The photo booth area was a hit with our guests! Would recommend him for any special event /wedding. You will not be disappointed.

Ericka

Married on 07/20/2019

Amazing DJ

Brian was an absolute pleasure to work with. He incorporated everything that I wanted into the wedding. He was super sweet and took the time out of his night to ask my husband and myself if we needed anything throughout the night. Brian was fantastic with my young cousin who put on a special dance for us, getting to learn her name, and working with her to make everything go smoothly. Everyone was up dancing the whole night, he knew what to play to keep the party going. I'd highly recommend Brian for any party!

Jennifer

Married on 03/23/2019

The Mindreader

What can I say about Brian and his Stylez Entertainment team?! Stylez Entertainment has entertained at many many weddings I have attended and always made for a great time so it was a no brained to book him for our wedding! We also went for the photo booth which our guests absolutely loved! Brian must be a mind reader though because we had a wide range in our guests and he managed to keep the dance floor packed and all of the guests happy! He kept the night flowing and made sure me, my husband and all of wedding party knew exactly what to do! Would highly recommend Stylez Entertainment for all party needs!

Samantha

Married on 10/06/2018

Best time ever!

Brian was such a breeze to work with from the very beginning. We told him the type of music we liked and he took it from there. Before the wedding he had asked us if we wanted him to take requests, if there was anyone we should/should not allow to have the mic, etc - basically left everything up to us which put us totally at ease! My husband and I really wanted our guests to be up and dancing for most of the reception and we were not disappointed! After the wedding, all of our guests told us it was the best music they've heard at a wedding and a few engaged couples wanted to know who our DJ was so they could book them too! You won't be disappointed

Meghan

Married on 08/18/2018

Brian Stylez is an amazing DJ! He is so professional and he really knows how to judge the crowd and play the perfect music to keep people dancing all night long. My husband and I got married in August and Brian Stylez and his other DJ Chris kept the dance floor PACKED all night! Brian makes sure that the entire night runs smooth with speeches and special dances in between all of the partying. We also gout our photo booth through his company and people had a blast in there! He's the absolute best and we highly recommend him!

Craig

Married on 01/12/2018

Brian and his team really saved our ceremony when the string quartet didn't show up and the guests had no idea. He was great to work with and did an amazing job with all of our high-maintenance, special requests. Wouldn't have wanted anyone else!

Awesome experience and DJ! Accommodating and thorough. Prompt, engaging, professional. Would recommend in a heartbeat! Thank you for an amazing reception! Feedback from guests echoed our experience as well!

Angie

Married on 10/14/2017

Brian was a fantastic DJ. We told him what was important to us, and left the rest to the professional. One of the most important things for my reception was that people would be up dancing. And they were - the entire time. It was exactly was I was hoping it would be.

Holly

Married on 10/07/2017

Simply amazing!!! They made it so easy about picking out songs and were Uber helpful! Thanks for making the wedding planning easy!

Jessica

Married on 08/26/2017

Brian is incredible! My husband and I got married in August of 2017 and were so happy with his services. He went above and beyond to help me have the best wedding. He listened to everything we wanted and provided stellar insight on how to make it all possible. He is very genuine and truly cared about making our wedding day special. I highly recommend him as well as his team. We received fantastic feedback from our guests as well. Brian helped to make our wedding day amazing and got everyone up dancing. Thank you Brian!!!

Stylez Entertainment did a fantastic job from beginning to end. We have heard so many of our guests say that the Dj was awesome. We gave him an open song format & he kept the party going to the end. They were very professional & open to any changes that we asked. Highly recommended!!

Angie

Married on 07/02/2017

What can I say....Brian and Lindsay made our wedding even more special than we could have imagined....the music was fantastic the vibe was perfect...He was on point with everything we discussed....the guests loved the music and a few took an extra few minutes to comment to myself and my husband what an amazing job they did....everyone got up to dance!!!!
.Brian exceeded our expectations and He will definitely be used for any other events we have in the future...its a no brainer.....the best in the Hudson Valley!!!

Lauren

Married on 12/30/2016

Brian and Stylez Entertainment were absolutely amazing. My husband and I got married in December of 2016, and we were traveling to the venue from Texas ... Brian made time to meet up at our convenience, and truly listened to our requests. He took the tunes we liked, and turned them into an entire evening of entertainment. He really understands how a wedding should flow, and was willing to work with us on the traditions we wanted to keep, and those we didn't. He kept people on the dance floor the whole night, and that's what really matters!

Jennifer

Married on 10/15/2016

I would recommend Brian Stylez to anyone looking for DJ services in the area. I could not have asked for a more perfect DJ! He was so easy to work with and made our vision come to life with ease. We received so many compliments on the music and people were on the dance floor all night long! We are so happy to have found him. Thank you so much, Brian!

Erin

Married on 07/30/2016

AMAZING! People could not stop talking about how great the music was. To top it off, these guys could not have been more sweet, helpful, organized throughout the entire planning process and day of! GO WITH THEM- YOU WON'T BE SORRY!

Jennie

Married on 07/09/2016

Brian and his team are far above and beyond in their industry in the Hudson Valley. The music is seamless and their attention to detail is impressive. They made our wedding night the talk of the town - not one person wasn't dancing all night long! Please use them if you love music and dancing as much as this bride does - they are the BEST!

Claudia

Married on 06/18/2016

We used Stylez Entertainment for our wedding on June 18th and they were amazing!!! We had been to so many weddings and events where they were the DJ and we just knew we had to use them for our own wedding! Not only were they well organized, so easy to work with, and played all of the music we requested, but they were such great entertainment for our guests! I kept changing things weeks before the wedding and Brian was so easy-going about it all. You can tell he wants to ensure everything is smooth and perfect for your special day. We can't thank Stylez Entertainment enough for providing such great music and entertainment for our magical day!! HIGHLY recommend them!!!

Charles

Married on 05/21/2016

Getting married is probably the most important day of most people's lives. Atleast that was the case for my now wife and I. Yet it is also a very stressful time with all the planning to do. Every bride wants to have the best wedding ever. And with that being said you need to have the best Dj ever. The Dj is the heartbeat of the wedding reception from start to finish the Dj is the person running the show so it's crucial that you have a Dj that knows how to work the crowd yet do everything you ask of him. When we sat down with Brian at his office and had our consultation we knew right away that stylez entertainment was the right choice. Brian was very professional with us every step of the way. We had minimum contact through out our planning process(20 months) but yet we didn't stress once about his services. His thoughts on how the wedding night should go were a little non traditional and that was a good thing. We gave him a pretty extensive list of things that needed to be done through out the night and he nailed each and everyone of them. Our dance floor was packed with guests the entire night. My wife and I never stopped dancing. Brian was absolutely amazing. I only wish that the night went on forever. If anyone is even remotely thinking about hiring brian for any kind of party I along with the 125 people from our wedding highly recommended his services.

Monica

Event on: 02/27/2016

Highly recommend Brian and team!! Responsive - professional and most of all great DJ !! Kept the party going and dance floor packed by playing the music the party wanted to hear. So pleased !!

Jaclyn

Married on 12/05/2015

I found Brian stylez at a wedding expo and I am SO glad I choose him for our dj! He really enjoys doing what he does and you can see it everytime you meet with him and even when he works. He was super awesome, very responsive, and VERY reasonable price wise weddings can add up but he will work with you the best he can to make sure you are happy. He is also really genuine he really gets to know you as a person and as a couple to see what best fits your wedding and style and he knows his stuff! He looks and feels out the crowd and makes sure everyone is happy with what they're hearing so that everybody is moving! I can't tell you enough just how amazing of a job Brian and his team did to make our wedding day awesome! People even told me this was the best wedding they have been to because of the dj! I would recommend him as the dj for your special events!

Greg and I had everything set for our wedding day aside from our DJ, for some reason we just didn't feel comfortable with any of the DJ's that we met up until that point of meeting Brian. We attended a bridal show at the Grand view where we met Stylez Entertainment. We knew the music was one of the most important parts of the wedding so we wanted to make sure our guest would enjoy who ever we selected. From the first moment meeting Brian both Greg and I both felt 100% comfortable, he truly has a passion for music. He followed up with us after the show, we set up and appointment and booked him as our DJ! Stylez Entertainment not only DJ'd our wedding but they also did our ceremony at West Hills. Brian went above and beyond and we didn't have any concerns the day of our wedding, we really enjoyed having Brian and his team as part of our wedding day! THANK YOU again Stylez Entertainment!
Are you interested?
Send a message