Reviews
5.0 out of 5 rating
Quality of service

5 out of 5 rating

Average response time

5 out of 5 rating

Professionalism

5 out of 5 rating

Value

5 out of 5 rating

Flexibility

5 out of 5 rating
100%
Recommended by couples
20 User photos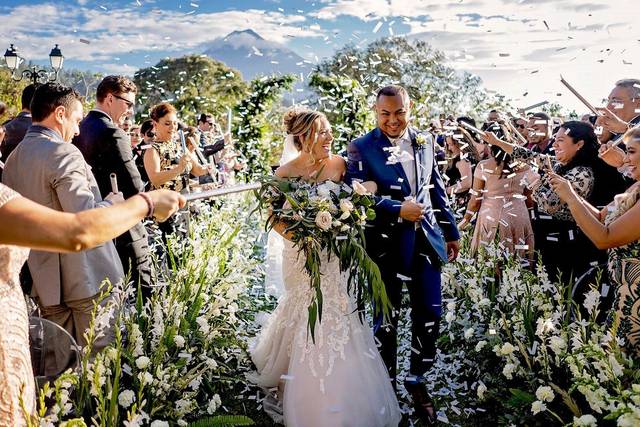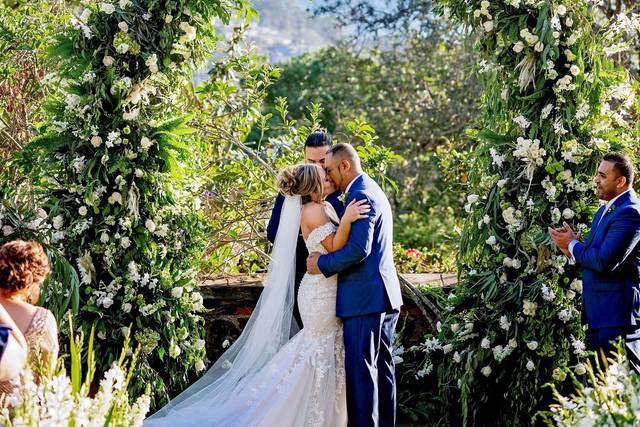 + 16

photos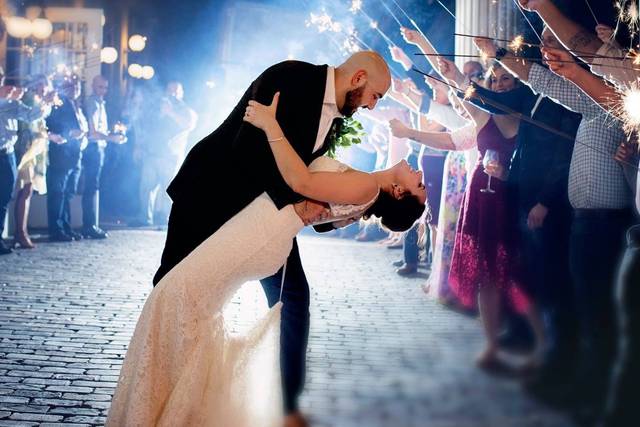 Ashley

Married on 09/19/2020

Highly recommend!

Fantastic photos! We had our engagement shoot with Cat. She was incredible to work with and made us very comfortable. The lighting and editing are top notch! Can't wait for our wedding!

Rae G.

Married on 02/02/2020

One of the best parts of our Day

Words cannot describe how wonderful this team is, and how grateful I am for them. I had Cat and Nikki as our wedding photographers on our big day Feb. 2. We had a destination wedding in Guatemala and Cat and Nikki went above and beyond to capture every single moment so perfectly. From the smallest of details to the major moments, they were there. Cat calmed and reassured me we would make our timeline work when my dress broke and we had to do a quick fix/sew me into it, and she managed to work it out to still get my dream shots in Antigua City while keeping us on schedule by making up for it in a seamless family portrait session where, lets be real those can get off the rails sometimes. Her and Nikki working side by side with their polite take charge momentum was the perfect way to keep the family on track, and assure we captured every portrait important to us and them. Their creative thinking gave us the couples portraits of our dreams, and looking at them brings me right back to those special moments. Finally, they have such an eye for capturing elegant and fun candid moments in the reception in creative and unique ways, from dances to toasts to gettin down on the dance floor, plus they're just super freaking fun to hang out with all day, which is so important on your wedding day. If you're here and thinking of Studio Lemus as your photographers, please please look no further, you've found the best of the best.

Kirsten

Married on 02/17/2019

Amazing! Super fun to work with!

Had an amazing time with these photographers!! They were super fun to get ready with while still maintaining professionalism. And totally on their game for family photos. During the ceremony and reception, they blended in and I didn't even notice they were there! When we got our pics, I was so happy they were able to catch such great moments on camera! We even had a family emergency and almost had to cancel/postpone our wedding. They were so understanding and flexible! Everything worked out and "the show went on" as scheduled but they were very responsive and understanding to our emergency. You can tell they really love what they do!

Are you interested?

Send a message

Libna

Married on 10/12/2018

A dream to work with

Studio Lemus did a phenomenal job with our photos! They captured every detail on our wedding day so beautifully and were there the entire day making sure to capture each moment. They also did our engagement session which came out spectacular! They were so awesome to work with and all the photos were just as we were hoping them to be. Thank you guys for making our special day so unforgettable.

Jessica

Married on 10/06/2018

Best videographer around!

Mike was the best vendor to work with. He couldn't have made the process easier! Our sneak peek came very fast! Our wedding video is perfect. It made me cry and it made me laugh. I honestly felt as if I was reliving the day all over again. I wouldn't change a thing! He captured every moment of our day in such a beautiful way. He has a lot of talent! I can't wait to watch our video throughout the years and show our children one day. I only wish I would have hired his wife too, her photography is amazing!! He was so awesome I can't even imagine how awesome they are working together. Thank you for everything!

Shenele

Married on 04/14/2018

We are so happy we selected Lemus Cinema to capture our wedding day on film! Mike's attentiveness and passion for this craft are elements that shine through in his work. From our first meeting it was clear he was the perfect cinematographer for us. Mike answered all of our questions and got to know us before our wedding day. He also sent us a detailed questionnaire to help us pinpoint our expectations for our wedding video. Having a candid video was important to us and on the day of we hardly noticed Mike was around. He blended into the background and was not intrusive in any way. We have watched our 60 second next day teaser more times than we can count and it is perfect in every way. We can't wait to see the full film. Undoubtedly it will be something that we will treasure for many years to come!

Hannah

Married on 01/20/2018

Cat was absolutely fantastic, and we both felt comfortable and happy with her organization, styling, and direction. She made sure to connect with us multiple times during the process of planning, and got the highlights of our wedding as well as specific groups of family members. We are just starting to get our photos in, and I'm already in love! Every wall in our house will soon be covered with photos of our special day by Cat :)

Juliene

Married on 11/16/2017

Cat and Mike, are the best there are! Hands down, if you're considering them as your photographers/videographer, search no more. You have found them.

Cat and Mike are the ultimate power couple when it comes to wedding day. In general they were just so fun to be around for the day, I kept forgetting they were there to take pictures since they just fell so naturally into our conversations and nonsense.

Their work is what drew us to them to begin with, the attention to detail, creativity, and uniqueness to their craft is one I have still yet to see anywhere else. Their out of the box view on wedding photos, is exactly what we envisioned and they have captured that perfectly.

The process of working with them from the start was easy and seamless. Their packages are affordable and flexible to meet everyone's needs, without sacrificing quality. Their photos truly captured, just how beautiful everything looked on our big day. Just from the previews we have shown, our friends and family are blown away with how incredibly magnificent their work is.

We are very grateful to have had the privilege to work with Cat and Mike, and already cannot wait for the next big moment we will be in need of photos, so we can hang out with these guys again.

+ 2

photos

Sara

Married on 11/04/2017

We hired Cat for our engagement session and wedding. We highly, highly recommend her! Cat's work is beautiful and her attitude can't be beat. Throughout our entire process, Cat was upbeat, professional, and encouraging of our vision. The photos she took were beyond our expectations — I can't even express how thrilled I am that we booked her.

Rose

Married on 09/15/2017

Oh Cat Lemus. I am not sure where to start to even describe how much of a photography goddess this woman is! From start to finish she was beyond amazing. For a year and a half she kept in constant contact with us. She went out of her way to find us the perfect locations for our engagement session along with being flexible with my over the top idea requests - champagne was absolutely involved :)

The day of our wedding she was organized, on time - which is number 1 for me, creative with her pose ideas, and in charge of our very large wedding party which we are very aware was an intense task as we are all a hoot when we are together. Nothing seemed to go as planned with any aspect of our planning process or wedding day, but Cat was always positive and optimistic. Choosing a photographer for our wedding was beyond difficult as we are professional photographers as well, but saying that Cat did a wonderful job with everything would be a huge understatement. She was worth every penny. Every tear shed planning. Every stressful moment we encountered. Because at the end of the day the content captured, the quality, and the finished products were more than we could have asked for.

Cat is one of the most wonderful people we have ever met. Her high energy and wonderful spirit make her a joy to work with. She is pretty hilarious and has an amazing talent for what she does. Cat truly enjoys capturing weddings and that shows through her beautiful work. We are so glad to have met you, and Mike of course! - and are so excited to watch our friendship blossom. So many more sessions in our future.

Cat Lemus is the best and you should book with her if you want the best!!!!!

Abigail

Married on 07/13/2017

My husband and I got in contact with Mike & Cat for our 1 year anniversary photos in Iceland! We meet in a parking lot and went from there! They were AMAZING to work with!! The way she captured the scenery in our photos is seriously jaw dropping. Not only did they give us photos & video of our time in Iceland to cherish forever they are amazing people! We ended up campervanning together for the next two days!! My husband and I are blown away every time we look at our photos and pretty much play the video on repeat!

+ 3

photos

Emma

Married on 05/06/2017

We absolutely loved working with Mike from Lemus Cinema! From our first introduction over the phone, both my husband and I knew that we wanted Mike to be a part of our special day. We live in Chicago and our Wedding was held in Orlando, Mike made the planning process super easy on us which was great. Mike was actually in Chicago for a separate event and asked if we wanted to meet up for dinner/drinks, this shows at how attentive and caring he is of his couples. On the day of our wedding, Mike was early, which was amazing! Because we had built such a great rapport with Mike it was like another friend was a guest at our Wedding. The morning after our Wedding (I think it was like 7:30am) we had a sneak peek at the video, which surprised me because of the quick turnaround! Our final video was absolutely beautiful, all of our family and friends have said they teared up watching it and have commented at how amazing the video turned out. I have no hesitation in recommending Lemus Cinema as a Wedding or special event videographer!!

Brooke

Married on 03/19/2017

Cat and Mike were our Photographer and Videographer for our wedding on March 19, 2017. I cannot explain the LOVE I have for these people. We met them over a year ago when they did our engagement photo shoot. Since day one, they have been INCREDIBLE. In less than 24 hours after the wedding, we received sneak peaks of our photo's and video. It took my breath away. This company was the best purchase I have ever made. I would never want anyone else to have captured this day. They were efficient and professional in every way. If you don't use Cat and Mike you're doing it wrong! BEST IN THE BUSINESS!

Rachel

Married on 03/04/2017

Cat & her team were absolutely amazing to work with! They were attentive, diligent in their responses, and made accommodations to our needs. They were so wonderful and kind, and I loved that they captured my day!

Jessica

Married on 03/04/2017

Cat and Mike were absolutely incredible at our wedding. Our wedding ceremony was about 45min-1hour away from our reception and they had no problems and were so nice about accommodating this! Cat was so organized and had a print out of important moments to capture however she used her very talented artistic ability to capture said moments. These are not your typical photos, I truly feel each and every picture could be printed large on canvas as a hanging piece of art in our home. The amount of LOVE and emotion she captured in every single picture is astonishing. Another thing I really appreciated was the guidance she gives in capturing moments. I often don't feel like a photogenic person and was actually nervous to see how my "face" turned out haha but each photo is so authentic and candid that I feel so happy and beautiful looking at these pictures.
If you are on the fence about adding a video...DO IT, and do it with Mike Lemus. You will want to have a video. It is so fun reliving the entire day with his video. He is stealth like with this incredible video camera. After seeing the finished product I couldn't even believe he was there for all of those moments. Our ceremony was so early in the day we couldn't remember much of the homily, well Mike used the homily as a voice over in our video we both were BAWLING when we watched it this is something we will truly cherish forever.

Melissa

Married on 02/04/2017

Mike is absolutely fantastic! When we were searching for a cinematographer we wanted to find someone that we wouldn't mind spending the whole day with. Mike has the most calm, relaxing and friendly personality that we knew right away he was the perfect fit. Mike uses state of the art equipment, took notes about us and followed up several times before the wedding to make sure everything was perfect. He worked really well with our wedding planner and photographer. After the wedding he even made special arrangements to come and do voice recordings of us reading our letters and it added a beautiful element to our video that I will cherish forever! I have watched the video about 20 times now and just received it recently (only a few weeks after our wedding)! I look forward to showing it to our kids and watching it together for years to come. I highly recommend you work with Lemus Cinema on your wedding day, you won't regret it!

Kathleen

Married on 12/10/2016

My husband, Cullen, and I were on the fence about hiring a videographer for our wedding...I mean expenses add up quick, as most of you know, and videography was not on our original planned vendor list. Anyway, four days before the wedding (I kid you not), my photographer and I were discussing the details and I told her we definitely wanted to have a videographer (especially as we started to see videos of close friends' weddings), but I knew I would have no luck finding a good quality professional for the job. She got in contact with Mike from Lemus Cinema, and he contacted me within just 30 minutes. Given that he had such little time to prepare, we spoke on the phone for quite some time and few times after that, leading up until the day, discussing all details. You would never have thought Mike was a "last minute" decision on our part. HE. WAS. PHENOMENAL. The hours before the ceremony, things were stressful...worrying about the little details, and wondering if everything will pull together, is inevitable, but he surprisingly eased a lot of tension when he arrived - he joked a little, made people laugh, and was not pushy in the least bit. He directed beautifully without pulling us away from things we had to do. His creativity and the angles he found to capture our day completely blew us away. He even managed to incorporate clips of the Mannequin challenge into the highlight video and it was PERFECT. On top of all of that, he was prompt. He had our video to us (with raw footage) within just a few short weeks. I think we watched it a hundred times that day and I cried every time. Hiring Lemus Cinema to capture our day was the best decision we ever made and worth every single penny. MY ADVICE for you future newlyweds: You would be making a mistake if you did not book Mike!

Terri

Married on 11/19/2016

With our barn wedding at Bridle Oaks fast approaching, just a few weeks before our big day, my (now) husband and I decided that really wanted to splurge and hire a videographer. We started to think about our wedding ceremony and how it would be unfortunate if through our excitement and nerves, we didn't really take it all in and remember the sweet details. Our wedding coordinators, Everlasting Events, recommended Lemus Cinema and helped us to secure them. Our budget was tight and Mike worked with us to make sure we had enough coverage and at a price we could afford. Even so, when Mike heard about our rather unique "Movie under the Stars" finale, he insisted on staying extra time to include the footage. Wow. Just really above and beyond.

We were thrilled to receive a sneak preview the very next day as we were leaving the country for our honeymoon! And then shortly after returning, we were blessed with the ceremony video and wedding trailer. Mike was even kind enough to add in a few elements at our request and even change the accompanying song.

During our wedding dinner, we were blessed with both of our Dads, two of our kids and our matron of honor all giving toasts and speeches. They were very touching and we were so thankful that Mike had caught them on video and was able to edit those for our viewing. We know this is footage we will cherish for years to come.

Beyond providing the exceptional service and videography, Mike is the kind of guy you want to INVITE to your wedding as a guest. He was so cheerful and fun. He really helped to put us at ease and he worked well with all our other vendors. We heard nothing but praise about him from everyone he encountered. Not just professional, but incredibly likeable!

We are so grateful to Lemus Cinema and Mike for capturing our fairytale wedding. We hope future brides and grooms who are considering hiring Lemus Cinema will do so without hesitation. It's one of the best decisions you can make for your wedding!


Cassandra

Married on 11/12/2016

Cat offers everything we could've ever wanted in our wedding photographer!! She is fun, personable, professional, CREATIVE! I met Cat and her husband with my MoH at a local wedding show, and I knew right there she was IT! We have such a variety of photos, and she got them back to us pretty fast (within a couple months.) Many of our wedding guests came up afterwards to tell me how much they loved our photographer. We couldn't be happier that we hired Cat! Thanks!

Christy

Married on 11/05/2016

Worked extremely hard for us and was there for every important moment!

Allison

Married on 09/24/2016

Mike was incredible, he was our best vendor. Him and his business partner were so professional and unobtrusive. I felt like he was present when I wanted him to be, and fell into the background when needed. The quality of his highlight video blew me away, it exceeded my expectations in every way and cannot sing his praises loud enough. He also travelled all the way to St. Augustine which isn't even where he is based out of. Beyond how amazing his video was, he was also willing to make little extra videos of my husband and I singing to each other, which was too long for the highlight video. Beyond how excellent his product was, the value made it even better. Our favorite videographers were $3500 to $4000 and he was half that price, and gave us equal if not a better video than they offered. Hire him, you will not regret it.

Kristen

Married on 09/04/2016

Mike is the best videographer hands down! There is not enough space to say all the amazing things about him and his work! Also the best overall vendor we hired for our day! If you are thinking of hiring a videographer - DO IT! And if you do, hire Lemus Cinema! You will not regret it. We searched for a long time for one that would fit our needs and our budget, when Mike was referred to us and we saw his work, we knew he was the one! He was in constant communication, fully understood what we wanted, met with us before the day, and showed up early the day of! He was there all day long, capturing all the right moments, and communicating with our vendors to make for a very smooth day. He went ABOVE AND BEYOND what we expected from him. And when we received the final product so quickly, we were amazed! Our video was flawless, everything I had hoped for and more. I have watched the video countless times. We have received NUMEROUS compliments on our video, and friends & family told us how they felt like they were there just from watching it. We also received compliments from guests at the wedding how he was so kind, friendly, and they could see he was really doing a great job. We could not be any happier with Lemus Cinema and will recommend him to everyone we know!

Danielle

Married on 06/25/2016

We used Cat for our engagement photos and we were so impressed. My fiancé doesn't love having his photo taken, and Cat made us feel so at ease! We laughed and joked all through our session, and when we got our pictures back, we were blown away. Cat made us look like an ad in a magazine! She is very professional, but still completely down to Earth and so easy to communicate with. The day of it looked like rain, but Cat kept scoping out our location and checking the radar, and kept us informed about her choices. She is completely amazing and we can't wait to work with her again for our wedding!

Amy

Married on 06/04/2016

GO WITH CAT LEMUS!!! GO WITH CAT LEMUS!!!! GO WITH CAT LEMUS!!! I would shout it from the rooftops if I could! It will be the best decision you ever l made, hands down. I looked for a wedding photographer for about 7 months before I found Cat. I was picky. No one had what I was looking for. I'm big on looking at photographer portfolios and seeing a vast range of variety, rather than the exact same type of shoot every.single.time. When I see this, I see an artist. I see someone who's able to tap into each person or couple's unique personality, and adapt to make a creation which reflects them. This is exactly what I saw in Cat's work and she did not disappoint. In fact, knowing that we hit the jackpot, I was still BLOWN AWAY by our photos. I cried!!!! No one could have captured the raw feelings, emotions, and magic of the best day of our lives... While simultaneously capturing our personalities. I look at our photos and think "that's SO me and Nick!". Know that when you choose Cat, you aren't just choosing someone who knows how to use a camera - you are choosing an artist. Trust me, you need someone with that creatively brilliant mind to put together a masterpiece. She also is very open to accomodating to your specific requests, although I highly recommend just letting her take the reigns. We could not be more pleased with our photos - they look like they are straight out of a magazine. I found photographers that were double if not triple her prices that didn't come close to her work. You have found a gold mine here people...TRUST ME!! Go with Cat!!! We have since moved to a different state, yet still plan on making SURE our paths cross again someday to ensure future life events and milestones are captured appropriately. I almost never write these reviews but this one was an absolute must, if I can lead even one person to her I will have done my job. Best of luck in your photographer search and please look into this one, you won't regret it!!

Alexandra

Married on 04/30/2016

Lemus Cinema is wonderful!! Mike met with us before our wedding at our venues and really talked through with us what we wanted, he was available at any time if we had questions. He captured the entire day, he was with us when we started getting ready at 8 am and didn't leave until after we were gone. He got drone shots and worked with our band to get music to use for our video. Our video turned out great!!!
We also used their photo booth, all of our guests had so much fun with it. Instead of having a traditional guest book, they had everyone put their picture in the book write a note and it turned out great. They made two prints of all of the photos (one for the guest, one for our guest book) and we received them all in an online gallery as well.
I would highly recommend Lemus Cinema!!!! Mike is very talented and professional!
Are you interested?
Send a message