23 Reviews
Recommended by 100% of couples
Quality of service

5 out of 5 rating

Average response time

5 out of 5 rating

Professionalism

5 out of 5 rating

Value

5 out of 5 rating

Flexibility

5 out of 5 rating
Awards
13 User photos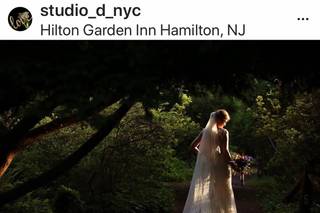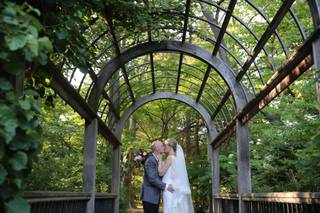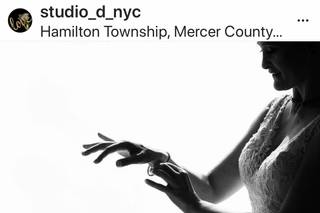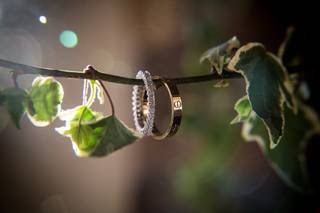 + 9

photos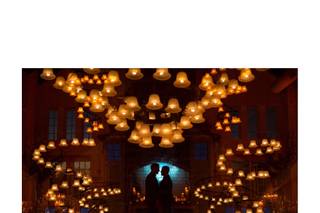 Demetra B.

Married on 10/10/2021

Beautiful Photos, Superb customer service

I liked Diana from our first meeting, and I had already met with some other vendors. She was warm, personable, straightforward and her photos spoke for themselves. She had done my husband's friend's wedding and the pictures were gorgeous. Planning through covid, we had 3 wedding dates- she accommodated me each time even when the 2nd date fell on Mother's Day. Always very responsive throughout the process, I just felt comfortable with her and trusted that she would make for a seamless process on the day of. Her no nonsense attitude helped wrangle family members when we needed the group shots and she kept the timeline moving. I told her I didn't want to spend all night taking pics and she made sure to be efficient and get all the important ones out of the way early. Her action shots during the party are fantastic. The church photos are BEAUTIFUL, which I told her were most important to me. Thank you so much for capturing our special day the way you did! I would definitely recommend hiring Diana of Studio D for your event.

Cristina P.

Married on 08/13/2021

Best Photos!

My now husband studied film in school and was looking for someone who was competent (good framing, straight horizon lines, no weird focus issues, etc.) and I was looking for someone whose work was both trendy and timeless. We found both of these traits in Diana. I am terribly with taking pictures – I always feel terribly awkward, but Diana made the whole process as painless as possible and managed to get beautiful photos of the two of us that we will cherish forever. Diana was incredibly fantastic at helping me figure out my day-of timeline and where everyone needed to be and at what times. We had a slight delay to our ceremony, so Diana took advantage of the time and completed all of our portraits so that immediately after the ceremony we were able to enjoy cocktail hour with our friends & family. We selected a package with a second photographer after our initial consultation as there were some photos we wanted that would only be possible with a second photographer. Shortly after the wedding, we received a sneak peek of our wedding photos and the full set of photos arrived soon after that. I have had friends that waited several months to receive their photos, but we had ours back within a few weeks! If you are looking for a quick-thinking photographer who will keep you calm on your wedding day and also ensure that you receive the shots of your dreams, look no further. Diana is the best!

John

Married on 07/21/2019

Excellent pictures!!

Their pictures turned out excellent!!!
We already appreciate that They caught all the good moments!!
The quality is fantastic!!!

Are you interested?

Send a message

Makaila K.

Married on 06/22/2019

Diamond in the rough

Do yourself and your fiancé a favor and just stop searching right now. Seriously, I tell you this from the bottom of my heart! There's no need to keep looking for a wedding photographer, you've just found the perfect one to create the majestic wedding photos that you both will cherish forever! Diana is worth every single penny! I got married less than a week ago and have already recommended her to two engaged people I came across. But for those of you who really want to know more about why I highly recommend Diana, just keep reading.

Before I can even start explaining why Diana is so amazing, I must tell you a little about my husband and I. We are both Deaf, him fully and me partially, which makes us both be somewhat, no extremely visually OCD. Which makes us super fussy with pictures and who we hire to capture our special day. With that said, let's also add the fact that my now husband is also a photographer. He shots a different genre than Diana but nonetheless, a stickler for detail and always making the correct adjustments to his camera for each particular shot. He truly understands the work that goes into taking a great photo and the lengths one is willing to go to get it.
After searching dozens and dozens of photography portfolios, looking for the "right" photographer for our special day. Most of the portfolios were mediocre, without that spark and clarity. We needed more for our day and high expectations. Some we saw and almost immediately dismissed because it was obvious just a guy who purchased a digital camera and started calling himself a wedding photographer. Listen, just because you went and bought yourself a digital camera you've got some pictures and a webpage, it doesn't make you an actual photographer! As the search continued I lost interest, but my now husband kept looking. But none of the portfolios, had even peeked an interest until finally one day, my husband showed me one of @studio_d_nyc's photos. he sent me a picture via our Instagram messages. I thought to myself, this picture was amazing! I had to see more! I loved the creative composure, the play of light, the way the couples were arranged in Diana's pictures. I was ecstatic that we found ourselves a diamond in the rough! Diana, the diamond and the rough, being the dozens of dozens NYC photographers, we had the unfortunate pleasure of scouting out and ultimately dismissing. I was hooked after seeing the first one. Her incredible ability to create such an incredible picture made me want to see and learn more about her.

Diana's photographs on her webpage only show a glimpse of the magic she creates! When you met Diana and work with her you see even more of her magic. She is such a genuine person which is obvious as soon as you meet with her. She listens. She supports. She guides. She respects. Most of all she has grit and the focus that you want and need for your wedding photographer. Which is extremely rare and important to find someone who is there to work and not slack off. She worked so hard that we basically had to force feed her so that she would take a break to eat because she was so determined to capture as much as she could of the wedding/reception. She also is known to climb onto high objects such as, the ledge of your hotel window sill or other things, often hurting herself in the process, so that she can to get an even better picture than any one of us would have ever thought to do. She has the creative eye that can take an ordinary situation and make it into the most incredible picture. Those are the pictures that you look at and say to yourself, "Wow! That's me? I look prettier than I even imagined I did or could!" A bride has so much on their mind, that they often can't remember how they looked or the things that happen within the day, but no need to worry, Diana's pictures will blow you away and help you remember all that had happened!
Your wedding day is full of concerns, don't let your wedding photographer add stress to your day, trust me when I say Diana does that for all of her clients! You won't be disappointed but rather amazed by her sheer talent to capture the magic of the most important day of your life! Diana should be your last stop when searching for the perfect photographer! She truly is amazing inside and out! Her photography is out of this world and as stated before, worth every penny! So, do yourself a favor, stop searching and contact Diana! Hurry up though, as someone with such talent, she fills her schedule fast!


J Addalia

Married on 05/25/2019

Simply the best!

It was such a pleasure meeting you and can't even begin to tell you what a delight it was working with you.
OMG...Need I tell you when Missy sent me those photos last night I cried, first because they were beyond BEAUTIFUL.  You truly exceeded my expectations.  Second because you took the time to send them.  THANK YOU SOOOOOOOOOOOOOOOOOOO much.  I know you know how much that means to me, at least I hope you do.   It means the WORLD to me.  I will cherish this forever as I will the rest.  These are memories that will last a lifetime.
Please know you have made ME the happiest MOM in the WORLD.
YOU ARE THE BEST!!!

Vincent

Married on 05/11/2019

Above & Beyond anything I could of asked for!!

Diane hands down was one of the best parts of our wedding! She was punctual, full or energy and really captured every moment we wanted! ( also just a lovely person all around) I would 10000% recommend her for your wedding or special day! You will not be disappointed! :)

+ 7

photos

Nazy

Married on 09/22/2018

I did a good amount of research when choosing a photographer. Diana's eye and use of light immediately caught our attention. You cannot get a better deal with her. She is an amazing photographer, great personality and fun to work with. She's so knowledgeable about using light to create cool effects. You can't go wrong with choosing Diana. She will do whatever needs to be done to get the job done. So far we took our engagement photos but can't wait to work with her for the wedding!!!

If you're looking to feel like a high fashion model on your wedding day hire Diana! What an amazing job she did with our wedding photos! Everyone is raving about how beautiful all our pictures came out and how they look like they're straight out of a high-end magazine. On top of her skill she was just a wonderful person to work with - she really made us all feel comfortable and worked so quickly to make sure she captured all the little details of our day. So incredibly talented - my favorite vendor for my wedding day because I can look at this pictures over and over and love them each time.

Brea

Event on: 10/28/2014

Diana is amazing and so are her pictures!!! I would give her more stars if possible...

Diana is professional, super responsive, and most importantly extremely warm and kind.
When she arrived at our apartment to take the photos of our son of two weeks, we were all tired. stressed, and very camera shy. Diana took charge in the most respectful way in getting set up. She had the most unbelievably gentle touch with our son during the entire session which kept him calm when he would start to get fussy. My family was so relaxed and this photo session felt natural and ended up being really enjoyable!

When we viewed the pictures (which were ready so quickly), we were so overjoyed. She captured every special moment in the most natural beautiful way. I received so many praising comments from family and friends. My husband and I are so very happy with our photos. I highly recommend Diana, she is a true talent!

Jeffrey

Married on 09/21/2014

Diana photographed our engagement shoot and our wedding, and she was absolutely wonderful. The pictures she took are simply fantastic! She was very creative in posing us which led to some great looking pictures afterwards. More importantly, she is a wonderful person to work with. She was extremely patient, kind, accommodating and easy to talk to--all the qualities you'd want in a wedding vendor. She was one of the few people that my wife and I felt actually cared about doing the best thing for us as a couple. For example, the engagement shoot was scheduled to last about an hour, yet Diana stayed with us for almost an extra 30-40 minutes taking shots that we asked specifically to include in our album... no extra charge, no looking at the clock. Those are just some the little things she did that made our experience wonderful. At our wedding, she took extra time to talk with our parents and take photos that she was certainly not obligated to take, but she did because it was important to our families. She was so patient with our families and friends, and went out of her way to get great pictures. I would wholeheartedly recommend Diana's services to anyone looking for a photographer!

Liv

Married on 09/14/2014

Diana was a great eye! Great to work with. I can't wait for the next photo opportunity, so i can use her services again.

Brooke

Married on 05/18/2014

Working with Diana on our wedding day was a dream come true! She was not only super professional but also a master of her craft. She was able to capture our whole day from start to finish and the outcome was phenomenal! Diana is a natural at taking pictures and by the end of the day she felt more like family then a photographer. I know that I will reach out to Diana for any future photography needs, as I am really look forward to working with her again. She should definitely be the first pick of any bride who is looking for one of NYCs best wedding photographers! Thank you Diana for making our dream day come true!

Vanessa

Married on 11/29/2013

Diana is not only an amazing photographer but also a great support and wonderful person to have on your wedding team! I was completely nervous to be in front of the camera both for our engagement photos and wedding photos and with her pep talks and organizational skills she set me at ease. She will make you feel comfortable in your own skin and really just makes your special day just effortless. We are so thankful to have had these once in a life time events immortalized by her. Extra plus, if you have a huge family like I do- she can get them to do what they need to do to get the shots you need and she really will push for those extra special shots even in 22 degree weather!

I was so excited to find Diana's profile on the Wire because now I can share my experience with all other soon-to-be brides! I hate to admit it, but I was that girl "bride-zilla"! I was so nervous as the day came closer that everyone around me slowly backed away. Not Diana! She knew exactly what to say in order to capture all the beauty behind the anxiety. My morning started at the crack of dawn. Diana was right by my side. From make-up, to dressing, the photos captured every single moment of preparation. As we all shuffled from one venue to the next, she was right by my side. In the midst of all the chaos, her patience and guidance translated into a story book photo album. As I sit back with hubby, 1 year later, looking through our beautifully crafted album, I'm transported back in time to what turned out to be the most memorable day of my life. Thank you Diana for capturing every moment! Looking forward to seeing you soon for my maternity shoot =) and soon to follow baby pictures.

Roxanne

Married on 11/02/2013

We had our wonderful experience with Diana!! She was so professional, and friendly to boot. Our pictures are above and beyond anything we ever expected.

Nicole

Married on 09/07/2013

Diana was wonderful! Not only was she extremely professional but the photos were outrageous and she was a blast to work with! I loved everything about her services from her rates to the wedding album and everything in between. I will definitely work with her again in the future! Thanks Diana!!!

Diana is a true gem. I would 100% recommend her for any event and I can't wait to hire her again. We fell in love with her at the engagement shoot, and hired her for our rehearsal dinner and both of our wedding ceremonies and reception. She is extremely professional and is clearly incredibly talented. However, at the same time, she understood us - and the enormous stress we were under throughout our wedding process - and she became a friend to us. She was emotionally supportive to us and our crazy family - while being a stellar photographer - and I think that's really hard to find. We interviewed a ton of photographers and are so so SO glad we found her. Most importantly - our photos are stunning.


Lauren S.

Married on 06/09/2013

Diana is exceptional ~ Both her exemplary work ethic & genuine approachability attributed greatly to how pleasurable and professional she was (and is) to hire for our magical wedding day.

We hired Studio D for our daughters wedding last June. My daughter and I were most impressed with Diana's artistic
and creative photos, definitely several cuts above from the run of the mill wedding photographers. She was fun to work with and inventive.


I used Diana for my engagement shoot, my wedding, and my newborn baby's photos.

Diana is a talented and professional photographer. For all 3 events, she was able to capture all of our special moments and make us look good too. She is not overwhelming at all and seamlessly works within the event. Most of all, Diana cares about her clients and will work to ensure that they are happy.

I highly recommend her !

Inna

Married on 09/18/2011

AMAZING! Not even exaggerating. We hired Diana for our engagement shoot, wedding, and pregnancy photo shoot :). Right off the bat she was extremely personable and engaging. Her personality makes you feel like you've been friends forever!
We were nervous for our engagement shot since we never had photo shoots before. Diana made us feel so comfortable, and we really enjoyed the process. Once we saw the final product we were so excite for the wedding. For our wedding, she did a spectacular job! I would recommend her in a heartbeat.

Lauren

Married on 10/10/2010

Diana met with us before our wedding to go over the plan for the day and made sure she knew what our wishes were as far as who and what to photograph. On the day of our wedding she made sure all of our requests were met (even if it ment laying on the floor of Grand Central Station to get the perfect shot) and went with the flow of the day (including an impromptu boudoir session.... in the bathroom!) She captured all of the important points of the day as well as paid attention to the small details and she did it all so effortlessly. Overall, Diana is friendly, funny, professional, talented, easy to work with and I would highly recommend her for any of your events!

Rachel

Married on 05/19/2013

Diana is direct, great and creative! I loved her style and imagination. The only down side was time. I think you'd need more than 1 photographer for a wedding. There's just SO much to capture. However, with her being our main photographer, she truly did a great job capturing the special moments throughout the entire day/night. She also did our engagement photos! Those also came out AMAZING!! Thank you again Diana!
Are you interested?
Send a message