Reviews
4.9 out of 5 rating
Quality of service

4.9 out of 5 rating

Average response time

4.9 out of 5 rating

Professionalism

4.9 out of 5 rating

Value

4.9 out of 5 rating

Flexibility

4.9 out of 5 rating
99%
Recommended by couples
252 User photos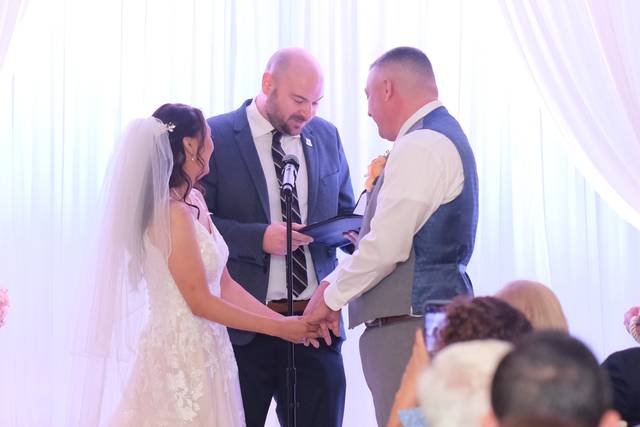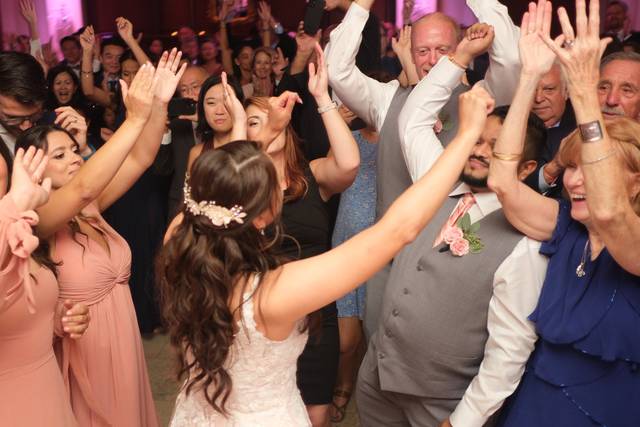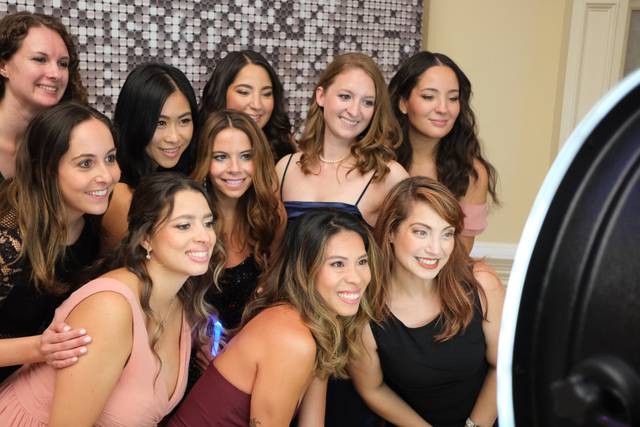 + 248

photos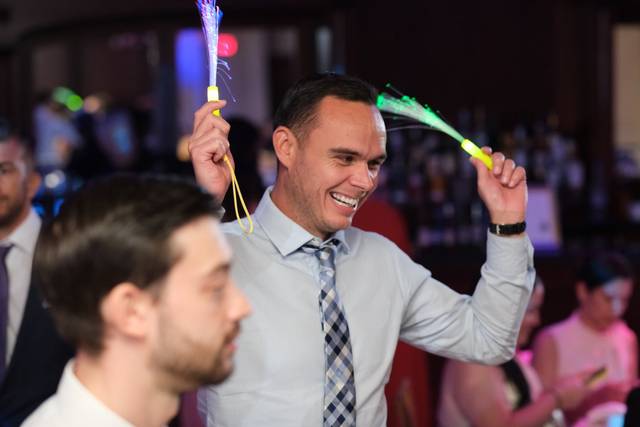 Featured

Cassidy H.

Married on 03/25/2022

Book them now!

Studio 27 Photography is unlike any other. Truthfully the best in the business. Every single member of their team went out of their way to capture the life and love of our wedding. Special shout out to the behind the scenes team Christina and Courtney who made me feel so secure and important throughout this whole process, truly a dynamic duo who work magic on the daily. CEZAR AND PAULO ARE ABSOLUTE GEMS! Everything you dream of in a photographer, from the moment my husband and I met them, we knew we were in for something special. They made us feel comfortable and beautiful in front of that camera. I still cannot comprehend that those photos are of me and my husband. I caught a sneak peak of my pictures during our reception thanks to STUDIO 27'S AMAZING DJ DEPARTMENT and immediately began to swell with tears. The AMOUNT of photos and the QUALITY is surreal. If you want people talking about your wedding photos BOOK STUDIO 27 RIGHT NOW. We are so unbelievably excited to see what Paul has up his sleeve for our video, but im sure it will be nothing short of AMAZING. Studio 27, thank you from the bottom of my heart for capturing truly the best day of my life.
Love,
The Rodriguez's 3.25.22


The most important aspect of wedding planning to me was my DJ. I am a true dance floor queen, hardcore party rock and pit bull, jumping around singing and laughing, and wanted nothing more than to have my wedding be one giant party the whole night. AND DID STUDIO 27 DELIVER. I have never had so much fun in my entire life thanks to Dan and the entire DJ staff at Studio 27. From my ceremony, to cocktail hour, to the reception the music NEVER missed a beat. I had family members raving to me at the party and even days after the wedding, about how amazing the music was and how they have never seen an entire wedding on the dance floor. My husband and I couldn't move for 5 days after our wedding because we literally did not stop dancing. I highly recommend the FOMO package because honestly you will have FOMO if you don't get it. Having the Zap-Shots on the dance floor truly captures amazing candids of your friends and family having the time of their lives.Having the TVs display the photos from all day and night were SO fun to see during our wedding and again guests couldn't BELIEVE that those pictures were just taken! Studio 27 is the go to wedding vendor, TRUST ME!! Studio 27, we are so grateful for your hard work and fun spirit! THANK YOU!
Love,
The Rodriguez's 3.25.22

Christine T.

Married on 10/06/2023

had a great time with them!

whew! in cannot say enough about this studio! Joe, the person that we booked with initially, is super sweet, professional,answered ALL of our concerns. Christina, is super professional and helped us organize our day.
AND THE ACTUAL PHOTOGRAPHY TEAM AND videographers.. I loved them all. boy wonder. thank you thank you thank you. my son loved the videographer that taught him how to 'dap'. my son wanted to hang out with him after the wedding again!
our wedding pictures came out beautiful and I'm so glad we used them for our special day >3

Zeanna G.

Married on 09/30/2023

Amazing photographers

Studio 27 was great to work with! They have awesome packages to ensure you get the best bang for your buck! We spoke with many photographers before we made a decision and felt this was the best option for us. They really worked with us with everything we wanted. Paytn was our main photographer and she did a phenomenal job with the short amount of time (1 hour to be exact) we had for first look, bridal party, and family pictures. HIGHLY recommend having a second photographer and assistants to get all those pictures. You want to have the men getting ready and it is very helpful to capture so many moments just one photographer couldn't quite capture by themselves. We received all of out 5,500 photos within about a week and a half after our wedding.

Are you interested?

Send a message

Vivian

Married on 09/29/2023

Exceptional service!

We don't even know where to begin!!! Studio 27 has exceeded our expectations by far!!!!! From day one in our meeting with Joseph we knew we had picked the right photographers for our wedding. They take their time to help you pick your package and the photographer that suits the overall vision you are looking for when you see your pictures. We picked Cezar and he was amazing. His whole team of 5 were very professional and top notch. Despite the torrential rains from Super Storm Ophelia they absolutely tried their best to capture all of our moments that we waited so long to have on this day. Because if was a state of emergency we will be booking with them again for a "re-shoot". They were very open to letting us book with them again. Thank you to Joseph, Thank you to Christina, Thank you to Melissa and all who are working on our trailer and short film. We so appreciate you all. Their talents are beyond this world, and their service to their clients puts them above the rest. If you are looking for a wedding photographer that is TOP OF THE LIST, please look them up and consider them. You won't be disappointed! Vivian And Millie Cuevas

Melissa

Married on 09/23/2023

Best DJ's Ever!!

My experience with Studio 27 was amazing; from my initial Zoom meeting with Dan Nelson, all the way up to our wedding day. They were very easy to work with and we can easily send our playlists/favorite songs to them through Spotify. Our meeting with Dan before the wedding was great and very helpful. I am very detailed oriented and we went through all of the music and my visions for the ceremony and special dances.

The Dj, MC, and music usually helps define a wedding and Steve and Sal were just amazing! They got the party going and had everyone on the dancefloor from the beginning. I have gotten rave reviews about them from all of my guests.

We got the FOMO package and it was totally worth it! They played music all day long - ceremony, cocktail hour, and reception. Everyone enjoyed the photobooth, of course. But my favorite part of the package is the Zap Photos. The photographer took fantastic pictures and displayed them on the TV Screens. I got them all a couple of days after our wedding and could not stop smiling and laughing. They got some great shots of my friends and family. It also displayed the amazing time that our guests had at our wedding.

I cannot thank them enough for helping me throw an amazing wedding and party. I will continuously recommend them to anyone getting married!

+ 4

photos

Melissa P.

Married on 09/22/2023

Steve & alfonso were the best!


Truly from start to finish working with studio 27 was unbelievably fantastic. I was always in contact with Dan who was phenomenal and really put me at ease knowing he would always respond to me changing my mind what felt like a million times!! Our wedding was 9/22 and we had Steve and Alfonso we're truly amazing!!! Always read the room got everyone dancing- even us and we aren't big dancers but we were on the dance floor all night. I couldn't have been happier. Alfonso was also my grandpas name so it felt like I had a piece of him there. I have already recommended studio 27 to everyone I know getting married and will definitely keep them in mind for all other events in the future. Made the day so amazing!!!

Abigail D.

Married on 09/16/2023

Studio 27 & Chris are the BEST

Having great photography and videography is a MUST so Studio27 although on the pricer side, they have high quality and professional videographers and photographers. And you get to pick your photographer! My husband and I chose Chris because of his artistic style and laid back attitude. I didn't want to feel drained from taking photos all day and Chris made me feel so relaxed and anytime I started to feel tired of photos, we were done! He's so quick and smooth and the entire bridal party had so much fun with him! His staff was also so fun and relaxed! I received all my photos and so far they are spectacular! They really capture every moment since you get Chris and assistants to get all the right angles. I havent received my videos yet but working with the videographer was a great experience as well. Thank you, Studio27 and Chris especially for capturing all the perfect moments on my wedding day!

+ 2

photos

Marie S.

Married on 09/15/2023

Amazing entertainment!

Absolutely amazing entertainment! I would book them a million times over, they made our wedding night so memorable and SOOO much fun! Steve our MC, kept everyone on the dance floor, we had the time of our lives getting lifted on chairs and crowd surfing with his support. Sanford was the saxophone player who absolutely crushed it. This was such a nice add on, our guests couldn't stop raving about him. We had Sal who was our DJ, he knew exactly what to play and when to play it. The transitions from songs was so smooth, there was never any awkward pause between songs. We also booked our photo booth through them, this was also a fun touch and they made us a photo album with everyone's photos that we got to keep at the end. Studio 27 was so easy to work with, affordable, and such a good time. If I can give them more than 5 stars, I would! Highly recommend Studio 27!

Megan

Married on 09/15/2023

Amazing!!!!

Dan & Dwayne were our MC and DJ at our wedding at the Harbor Club at Prime and they were amazing and so easy to work with! They got people dancing and knew when to play the right songs! Highly recommend!

Anna K.

Married on 08/24/2023

Boy Wonder, Benny and Andry

Boy Wonder, Benny and Andry were the best photographers and videographers we could have asked for! The whole crew was amazing and their attention to detail was great! The whole day was perfect and they went along with everything we wanted. Our photographers, videographers and assistants went above and beyond and kept everything on track throughout the day. Rick also was great at the photo booth and was patient with everyone! The edits came out amazing and the photos were provided to us within two weeks. We also got a book of all the pictures taken at the photo booth which was a great bonus!

Glynis M.

Married on 08/12/2023

Fantastic experience with Studio27

We had a fantastic experience with Studio27 this past weekend for our wedding at The Milleridge Cottage in Jericho. Dan helped us plan and was very organized with every song we shed for, at both ceremony and reception. The DJ and MC were so great to work with and kept the dance floor full until the last song of the night. Would highly recommend this DJ for your wedding.

Carol B.

Married on 08/11/2023

Studio 27 DJ

We had the absolute privilege of working with Dan for our wedding, and he made our special day into an unforgettable, non-stop celebration! Studio 27 demonstrated an exceptional ability to read the crowd and tailor the music selection perfectly to suit the atmosphere. From the moment the music started playing, the dance floor was never empty – from the youngest to the oldest, everyone was on their feet. The compliments we received about the music were endless. Our friends and family have not stopped raving about the amazing time they had on the dance floor. After our wedding, Dan even sent us a video he created of the party which was so much fun to watch! I highly recommend booking Studio 27 for your entertainment needs!

Erin

Married on 07/29/2023

Easy to work with and played amazing music

We were SO happy with Studio27 DJ. They played all of the music we requested and knew exactly when to play the different genres of music. I am pretty picky with music and they also incorporated more songs of the style of music we preferred. Everyone was dancing the whole night and the MC was great, there when he needed to be and not too much throughout the night. Definitely recommend Tony and Dwayne.

Emily K.

Married on 06/25/2023

Best ever! Perfection

We had an absolute BLAST at our wedding. Sergio and Alfonso were TOP NOTCH. All of our guests said it was the best wedding they have ever been to…and we agree!!! We were so hype and crowd surfed lol. I could not have imagined a better night!! Book asap!!!
The booking process was also fabulous!!! Dan was super professional and informative. All of my requests were met. Nothing was missed!

Christina A.

Married on 06/24/2023

Over the moon!

Run, don't walk, to book Studio 27 for your special day. My photos are so incredibly stunning and I can't thank the entire team I had day off enough. Paulo was our head photographer day off and he is so beyond talented. We were fortunate to have him for our engagement photos too, so we knew our wedding day shots would be nothing short of amazing. Thank you to the entire team for making our photos memorable. We will cherish them for a lifetime.

Julia S.

Married on 06/10/2023

Very happy

Cezar was a delight to work with!! So talented and sweet. We booked engagement photoshoot to get to know each other before our wedding day. We were blown away by our pictures. I was looking for someone who is good at taking modern vibrant lively pictures. Cezar nailed it. Having him and his team for our wedding day was such a great choice! Could not be happier with our wedding photos- we are still gushing over them! From the little details to big picture- everything came out better than we hoped for. And the team did such a great job fixing my (very long) train and veil so that it looked gorgeous on every shot. Very happy with Studio 27 team! Definitely recommend!I

Julia S.

Married on 06/10/2023

Dream DJ/MC team!

DJ: Sergio and Alfonso were the dream DJ & MC team at our reception. Such a great energy! I had a few Ukrainian songs that I wanted to play at our wedding and it was so well done. All of our requests were executed with excellence. Wedding program ran smoothly, there was nothing i would change, everything was perfect! I couldn't be happier with having Studio 27 DJ team for our big day. We all genuinely had so much fun and enjoyed the night! Thank you so much guys, you were wonderful!
And instrumental music during ceremony was everything i dreamed about! Cannot recommend enough!!!

Photo: Cezar was a delight to work with!! So talented and sweet. We booked engagement photoshoot to get to know each other before our wedding day. We were blown away by our pictures. I was looking for someone who is good at taking modern vibrant lively pictures. Cezar nailed it. Having him and his team for our wedding day was such a great choice! Could not be happier with our wedding photos- we are still gushing over them! From the little details to big picture- everything came out better than we hoped for. And the team did such a great job fixing my (very long) train and veil so that it looked gorgeous on every shot. Very happy with Studio 27 team! Definitely recommend!

Amanda

Married on 06/03/2023

The best in the business 110% THE GREATEST!!!

After being together for 11 years, we wanted someone we trusted to handle our Photography and Videography duties for our Wedding day. We visited 7 of the top companies on Long Island and can confidently say that Studio27 photo and video is by far the best of the best. From the beginning - they took the time to meet and display their portfolio, educate us on their staff, and work hand in hand with us to make our wedding vision and dreams become a reality. They were extremely affordable and worked within our budget, which was a huge benefit in this economy. Our photographers were Paulo and Jordan and Videographer was Nick and we can't find the words to truly express how talented, special, creative, and dedicated they all are. Their passion, motivation, and care all show on the big day when families tensions are running at their highest - they make sure things go as smoothly as can be. We truly were so blessed and thankful to have this team of professionals by our side for the whole day, we felt as if they were a part of our families and they made the day that much more special. Paulo, our lead photographer, was very focused on making sure multiple pictures from our shotlist were completed and our timeline was being followed. He has an ability to make you feel like you're not even posing and just joking with your best friend, which helps create a genuine photo and videos that will last for a lifetime. Jordan and Nick were always taking those "classic candid, behind the scenes shots" that can be classified as artwork that should be displayed in a museum. Jordan was so great that I would highly recommend him as a lead photographer. Nick also made the video process very smooth and I was incredibly impressed with all the raw footage we received. The groom is a self conscious guy, so it's a big deal to get his picture taken successfully but he felt at ease and a sense of calmness with the team was around for our wedding day. Joseph and Christina, who work within the office, took the time to set up meetings and follow up emails to make sure our voices and concerns were addressed - all with a heartwarming smile and caring desire to fulfill our happiness. We are so thankful that we have the moments and memories from our big day all because of the wonderful people at Studio27 photo and video. Our only wish is that we could have another wedding so we could work with Studio27 photo and video again in the future!!! I would HIGHLY RECOMMEND PAULO, JORDAN, NICK, and the team!!! 11/10!!!!

+ 16

photos

Nick V.

Married on 05/20/2023

Studio 27 Photographers & Video Were Amazing!

Cant speak glowingly enough about our main photographer Chris, he was patient with our crazy, large families requests at the venue. Unfortunately for my wife and I it was raining the day of our wedding so we couldnt capture everything we wanted. Chris assured us he would do everything he could to get as many great photos as we could, and we did. He was fantastic as were the entirety of the team. You have my wife and I's blessings and recommendation to our family and friends. Thank you all!

Ashley M.

Married on 04/22/2023

Bringing Magic to Life!

Where do I begin? From the day Piero and I were engaged we knew we wanted Studio 27 to handle our wedding weekend photography and videography. We have seen the quality of your work and we are familiar with your team's personalities. We knew you would have the perfect team to cover our events, and you absolutely nailed it!

Paulo . . . You are a pleasure to be around. You were with us from Friday morning until Sunday night and the only regret we had is that we did not have more time with you. You were not just our photographer; you very quickly became part of the family. You made us, and everyone, feel so comfortable and so special. Thank you!

Cezar . . . We loved working with you. You knew all the perfect shots to take. Even unique ones that existed in our minds, you were taking them before we pointed them out. Thank you for being there to photograph all the best moments.

Ray . . . You were great providing direction, and you created the most amazing scenes. Thank you for being patient with me throughout the big day. Whenever I asked to redo a shot, it was no problem for you. You are a true creative professional, and we are so glad you were there to capture our big day. The sneak peek showcased the artistic and beautiful final video we will soon receive.

Benny . . . Like Paulo, you were with us for everything. In all that time we never saw you not smiling. Thank you for your positive, reassuring presence. And, you always seemed to be in the right place at the right time. So many times we noticed you filming something that others would have missed or not bothered to take. Our video will be amazing thanks to you.

Amy . . . Wow! You were omnipresent, so much more than we imagined your role would be. And we are so thankful. You were always smiling, keeping Ashley's train and veil aligned, and so much more. You brought such light and happiness to our special day.

Steve . . . your team worked together seamlessly, like a well-oiled machine. What a difference it made to have photo and video working in unison to get the best shots and capture the greatest memories rather than have the two units battle each other for time and ideas. We hope your team had as much fun with us as we did with them. We realize traveling to Florida, hauling the gear, shooting 5 events in 3 days was asking a lot. But it honestly looked like just another walk in the park for Studio 27. So comfortable, so engaging, so patient, all of you.

Some things are just pure magic and cannot accurately be described, or even believed, unless they are seen. Thanks to the Studio 27 Dream Team the weekend of 4/21 – 4/23/23 will be seen and believed by everyone who witnesses your incredible work. You brought magic to life.


Michelle B.

Married on 03/25/2023

Chris & studio 27 are amazing!

I could not possibly be any more pleased with Studio 27! We used them for our recent wedding on 3/25/23 and from start to finish everything was amazing. The staff is so incredibly kind and the process for booking was so seamless. Not to mention the studio itself is beautiful and the owners were a joy to speak with. Our main wedding photographer Chris was INCREDIBLE. His talent is unmatched and his kindness and sincerity throughout the whole day made everything feel extra special. My fiancé and I recently experienced some unexpected loss before our wedding, but Melissa + the photographers/videographers were super genuine and made sure our day was extra light and fun. To Chris, Kunal, Benny, Dennis, Melissa, Steve, Joseph and everyone else we crossed paths with – thank you from the bottom of our hearts. We couldn't have done this without you! All our love, the Fureys.

Ilissa T.

Married on 02/04/2023

No complaints here!

We were not worried about our crowd dancing and were so confident in Studio27(we've been to multiple S27 weddings) as expected- THE PARTY WAS AMAZING. Dan Nelson was our MC and Sal our DJ. They were a dynamic duo and if they didn't physically make us sit down to eat, no one would have left the dance floor. They perfected both of our tastes in music(WHICH IS INCREDIBLY DIFFERENT). Sal incorporated oldies, EDM, hip-hop and emo seamlessly and our guests were thrilled, sweaty and had such an amazing time.

Abigail C.

Married on 01/14/2023

Book them now!

Main Photographer: Boy Wonder, Second: Johnny Kid, Shower Photographer: Paulo

My husband and I would highly recommend Studio27 photography. Upon reaching out to book our wedding package, Joseph sent us multiple galleries showcasing their photographers and our venue/church. We were blown away by Boy Wonder's work. He made us feel so comfortable during our engagement photo session and turned a very grey, dreary January day into gorgeous, warm, romantic photos. On our wedding day, Boy Wonder, his assistant John, and second photographer Johnny Kid, made us feel so comfortable. We took hours of photos and never felt drained. During our cocktail hour, they surprised us by going to CVS and printing two GORGEOUS photos of our portrait session to place on our sweetheart table. It was a wonderful surprise! When it started to snow unexpectedly during our reception, Boy Wonder grabbed us for impromptu snowy portraits. We cannot wait to see the rest of our album and will absolutely be using Studio27 for future events!

Danielle H.

Married on 12/10/2022

Amazing dj/mc

Dan and Nick were AMAZING!! Everyone is still reaching out to tell us how much fun they had at our wedding and they were the best DJ/MC they seen. Dan listened and made everything we discussed prior come to life the night of our wedding. Highly recommend Studio27 DJ!!!

Nicole N.

Married on 12/04/2022

Dan is THE man!!

Dan and Dwayne were THE perfect duo for our special night! From the start of the booking process, it was a pleasant and fun experience; Dan has the most wonderful personality, and is absolutely transparent that he LOVES what he does. The music was on point, and they kept everything flowing so beautifully..especially with the dry ice for our first dance as Mr. and Mrs. ! Don't walk, RUN and book Studio 27 for your next event!
Are you interested?
Send a message