76 Reviews
Recommended by 99% of couples
Quality of service

4.9 out of 5 rating

Average response time

4.9 out of 5 rating

Professionalism

5 out of 5 rating

Value

4.9 out of 5 rating

Flexibility

4.9 out of 5 rating
13 User photos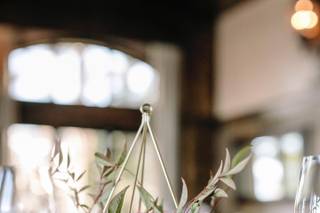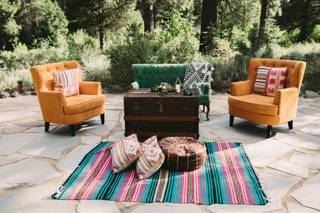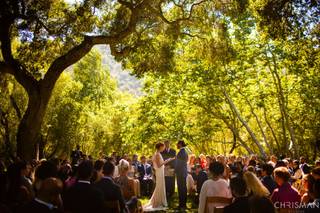 + 9

photos
Iris G.

Married on 09/22/2022

Best Wedding Coordinator

Sandy was our day of wedding coordinator. She helped us to have our dream wedding. She's professional and very responsive. She helped me with all the questions I had leading to the wedding. Although she is only my day of coordinator, we started working together months prior. She came to the venue walkthrough and rehearsal and helped with the timeline. She made sure that I wouldn't worry anything on my wedding day and reminded me of everything I had to prepare. She helped bring my wedding vision to life. I would highly recommend Sandy :)

Lauren G.

Married on 08/05/2022

Best Wedding Planner and Day of Coordinator!

Sandy was our wedding planner and day of coordinator and a true godsend. I can't even begin to fathom what planning a wedding would have been like without her. She's calm, confident, level headed, and extremely organized. We worked with Sandy for months planning our wedding - she ensured we stayed on track, had access to the very best vendors, and ironed out all day-of details well in advance of the date. We had a few hiccups the morning of our wedding and Sandy handled everything seamlessly - I never once had to get involved. Sandy consistently went above and beyond for us - she brought our entire vision to life and I will forever be so grateful for her. Do yourself a favor and hire Sandy, she was the BEST money we spent across the entire wedding.

Lani M.

Married on 06/18/2022

Organized and Grounding

Sandy was a DREAM to work with and made our wedding SO much less stressful. She did an excellent job listening to our vision and helped us make it come true. It was especially helpful that she was in touch with all of our vendors in the weeks leading up to the wedding to make sure no balls were dropped. When my hair person had a last minute family emergency, she made sure to find me another one. Through the whole process, she was so grounding and calm. The day of the wedding, we were able to just focus on getting ready ourselves, knowing she was on top of making everything happen and coordinating with everyone. We highly recommend her! Thanks again for everything, Sandy! We couldn't have done it without you!

Are you interested?

Send a message

Emily G.

Married on 07/18/2021

The best Coordinator we could have asked for!

Sandy really made our day perfect and I couldn't have asked for a better matched coordinator! I can be anxious and type-A about everything and she made me feel calm the entire day, which allowed me to soak everything in! Even though she was only brought in for day of coordination, she was engaged with us months before the event. Giving vendor recommendations, holding virtual meetings with us, and walking through the venue together. She was especially flexible and understanding when we had to move our wedding due to COVID. The day of we put a strategy together around how I liked to be nudged and it went off without a hitch! Everything was so special and on time. I didn't have to think about a thing because she also made sure to build a relationship with all of our vendors in advance. I would recommend Sandy for anyone's event. Thanks to he our day was that much more special!

Caitlin C.

Married on 05/22/2021

Wonderful planner, incredible experience!

I decided to hire Sandy for my May 2021 wedding and it was the best decision! Sandy strives to know your preferences so well so that on the big day she can field questions and make decisions as if she was you. She has a calming presence and a no-pressure attitude. She is hyper-organized and has eyes on the back of her head!
Having Sandy through the planning process during covid was incredible. Even though we were in uncharted territory, she consistently offered invaluable advice and suggestions, and handled every twist and turn without a single hiccup. In my case, my husband and I had to switch venues and dates two months out from the wedding, and Sandy went above and beyond to ensure it was a seamless transition!
Sandy led a smooth and easy to understand rehearsal the day before the wedding, and on the day of the wedding she was always right where you needed her to be, and thinking one step ahead!
If I could give future brides one piece of advice, it would be to get a planner! And if she's available, Sandy is the best choice!

Chris P.

Married on 07/18/2020

Couldn't have done it without her!

Sandy made the wedding planning and execution process so seamless. She took over vendor communications just as things were really ramping up and it helped take so much weight off my shoulders to enjoy the weeks leading up to our wedding. She was so incredibly helpful on wedding day - I had no worries or concerns knowing she was handling everything that could have gone wrong. She helped keep the day on track so we could just sit back and enjoy the day with all our friends and family.

Annabelle R.

Married on 11/03/2019

The best decision you'll ever make

Thank you so much to Sandy for coordinating our perfect wedding at West Shore Cafe. She was so easy to work with and handled everything flawlessly. Her calm demeanor was especially relaxing to me before the ceremony. She ran the entire show from set up to tear down and Tim and I could not be any happier with her services!

Danielle T.

Married on 10/12/2019

The best decision!

Sandy is amazing to work with! She was extremely organized and kept me on top of my planning leading up to the big day. She has a wonderfully calm demeanor and I didn't worry about anything the day of our wedding because I knew Sandy had it all under control. Our wedding ran very smoothly and it was such a great help to have her set up the wedding day timeline and coordinate with our other vendors. Our day was absolutely perfect! Thank you for playing such a special part of our day!

Lindsey

Married on 07/27/2019

Friendly, stylish, and organized full service wedding planning!

Sandy Stringer is an amazing wedding planner. Sandy was always very responsive to our emails and phone calls. Sandy was able to take on as much or as little of the wedding planning scope based on how much we wanted to sign ourselves up for. She also has a great eye for design. We asked her to design and coordinate all the lounge furniture and it turned out amazingly cute, vintage, and fun which is exactly what we were looking for. Sandy provided multiple opportunities to meet in person to finalize wedding planning details like an initial introduction, as well as cake and dinner tastings, wine tastings, and meeting up with our parents to discuss rehearsal dinner details. Sandy was very flexible to make the ceremony meet whatever theme / vibe we wanted to make it special to us. I highly recommend Sandy for any Tahoe or Sacramento-area wedding events.

Cindie

Married on 07/21/2019

Sandy was our Secret to Success

Sandy is amazing! Her experience planning, familiarity with our venue, attention to detail, and overall positive attitude truly made our wedding weekend a success. She was patient with our questions, responded immediately, and even helped us negotiate a few unexpected costs. We highly recommend her and are so happy she came into our lives!

Robert

Married on 06/23/2019

An Essential Part of Any Wedding Team

Sandy is fantastic and made a huge contribution to our daughter's wedding, this past July in Lake Tahoe. She is experienced, professional, and easy to work with. From our first meeting about 9 months in advance of the of the date, she was always available, helpful and informative. Working closely with my daughter, as well as my wife and I, she was able to manage through all of our personalities, extensive emails, questions, and event uncertainties, almost daily, during the last few months leading up to the wedding. Then on rehearsal day, when we were feeling a bit overwhelmed with details, Sandy helped pull it all together, walking us through the event timelines and taking possession of all our detailed table arrangements and instructions. All came off without a hitch, with zero drama and little stress. My wife and I have hosted 3 weddings now, and speak from experience – Sandy was great. It is rare to find someone so competent and personable.

Christina

Married on 10/13/2018

The best vendor on our wedding team, hands down.

My husband and I loved the first 90% of the wedding planning experience. However, we weren't feeling great about the last 10%, which involves questions like "Who will arrange the centerpieces?" and "How many high chairs do we need and at which tables and how will the rentals vendor know this?" We didn't even know what we didn't know at this stage. Who remembers to think about trash can liners? Not us. Fortunately, Sandy and her colleague Lucy supported us with all of these details and more. We felt so, so supported for the last month of coordination. I think we exchanged 75+ emails. Lucy took care of many behind-the-scenes details that were invisible to us, and her questions helped us make the decisions we needed to make. We hired Strings & Champagne because they said in their initial call that they wanted to know our preferences so well that they could make decisions on our behalf on the wedding day without "interrupting" us a dozen times when things come up. We really believe in that philosophy (rather than "we will do whatever you tell us to do") and trust this team completely. Sandy and Lucy were also super friendly (at the same time as being totally professional and business-like) and communication was very open and easy. Strings & Champagne is my #1 vendor recommendation for folks in the Sacramento area.

Amy

Married on 07/21/2018

Sandy was awesome! We can't thank her enough for making our special day run so smoothly. We had a destination wedding and appreciated all of her help and guidance.

Emma M.

Married on 06/23/2018

If you want your day to be perfect, choose Strings & Champagne

Sandy is a rockstar. She is highly organized, thorough and takes the reins to make your wedding day seamless. I can't tell you how many times she saved the day to make my wedding perfect.

Rebecca

Married on 05/19/2018

Sandy was so helpful throughout the whole wedding planning process! She is very knowledgeable about absolutely everything wedding related. Every time I had a question or concern she answered it right away and helped make the wedding of my dreams come true! My wedding was super diy and on the day of she jumped right in and knew exactly how i wanted everything to look. I highly recommend Sandy's services!

Brooke

Married on 04/21/2018

Sandy helped to make our wedding day absolutely perfect! She was professional and quick to respond toneach and every email and answer any questions I had along the way. 5 stars all around!

Brooke

Christian

Married on 12/29/2017

Sandy had her hands full with my daughters wedding and she came through like a champ! My daughter and fiancé lived in Montana, getting married in Lake Tahoe, I was the liaison and decision maker mother that lived in California, and Sandy had all of us to deal with. Not to mention my husband who was signing the checks and had his own ideas of what his daughters wedding should look like. The day was even better than we could have imagined and all credit goes to Sandy! Thank You Sandy with all of our hearts! The Orr's and The Alexander's

Abby

Married on 10/14/2017

Sandy was so accommodating and professional, she always made me feel supported and like I had good ideas. I felt really comfortable trusting her with all the details of my wedding day. The quality of service was worth every penny and I just don't know what we would have done without her, especially on the day of the wedding. I also loved that she was avaialable about 6 weeks ahead of the wedding for questions and advice, she attended important meetings with me and took all the tedious notes that made our wedding day stress free for me and my husband. Thank you Sandy and team!

Katherine

Married on 07/22/2017

There are simply not enough complimentary words in the english language to give adequate praise to Sandy's incredible work in bringing our wedding to life. We had a lot of less conventional ideas about how we wanted our wedding - in particular, our ceremony - to go, and not nearly enough time to dedicate to it. For example, we wanted our ceremony in a circle, with people walking in from different directions, and we had no less than four different speakers / officiants doing substantial pieces of the ceremony that all required coordination. Truthfully, even the day before, we weren't quite sure how it would all turn out. It was everything we envisioned - and so much more. The circle, which no one had really seen done before, came together beautifully, with Sandy coordinating everything flawlessly.

From the beginning, Sandy always asked thoughtful and relevant questions, had an eye for little details we would have inevitably overlooked, was kind and professional, and always went the extra step to try and bring everything together perfectly. From coordinating with our vendors to making sure everything went smoothly the day of, Sandy anticipated just about everything and made us feel relaxed, happy, and taken care of. Sandy does far more than "day of" coordination - and I cannot imagine that our wedding would have come together at all without her. But because of her, it was the most beautiful, unique, and special weekend that all our family and friends are still talking about.

We are eternally grateful to Sandy for all that she did to make our wedding the magical event that it was. We love you!

+ 7

photos

Krista

Married on 07/21/2017

Literally I don't know where to start... My Lake Tahoe wedding was a DREAM come true and thankfully for Sandy the entire weekend went perfectly. Sandy was not only responsive to every email, she was a super star in saving money, organizing, clarity and offering help and other services when needed. Sandy went above and beyond to understand not only me and my fiancé, but also our families - Sandy also picked up my floral crown and hand delivered it to me on my rehearsal night, she also picked up my tablecloths from Sacramento and paid for them herself, making it easy for me to Venmo her...she did this without even thinking twice.

Now let me talk about the fact that the venue we had our wedding at was the MOST confusing vendor I could have chosen..not only were there 4 pages of rules, but there were time restrictions along with multiple other restrictions. Sandy understood every single rule better than I did and come wedding day she remained calm through out the night and got stuff done!!! Not to mention the tables and décor looked STUNNING with only a couple hours to do all of this. I am just so amazed I don't know how to express it. I didn't see one thing that was out of place, everything was exactly as I imagined and more!

As I reflect on our night, tears and smiles come to my eyes, it was so perfect, so stunning and I couldn't have pulled this off without Sandy. Sandy, thank you from the bottom of my heart!

If you have any hesitation about wanting to hire a wedding planner, or if you are going back and fourth between planners, you will NOT regret hiring Sandy - she is your wedding ANGEL!!

Sarah

Married on 05/20/2017

Sandy is seasoned professional and such a pleasure to work with. My wedding had a lot of logistical details, and Sandy followed the "bouncing ball" with all of my ideas, changes and needs. I hired her for my day-of coordinator, but man she does sooooo much more than just the day-of. She is very accommodating with her schedule to help you out when you need her most. My wedding went so smoothly, and if it didn't, I had no idea! Meaning she makes sure you are spending your time enjoying your day, not worrying about anything else. All my other vendors enjoyed working with her as well, which is nice to have a cohesive team. Overall, hiring Sandy is the best move I made during my wedding planning process. After your wedding you'll be saying "I want to do that again!!!".

Monica

Married on 05/13/2017

Sandy was amazing. My wedding had a lot of tiny details and I had my fair share of fears that it would be difficult to create the wedding I planned in my head without doing it myself. Sandy was able to bring all my visions to light exactly the way I had dreamed. She was professional, kind, detailed and very helpful. She helped to make this memorable day perfect in every way. I would absolutely recommend her.

Melissa

Married on 05/06/2017

Sandy was amazing! People often told me as a bride that something was bound to not go as planned on my big day. I can say with confidence that because of Sandy's hard work and dedication to our day, that everything was perfect (or at least we never knew). I continue to get compliments on our wedding daily and a huge part of that is credited to Sandy. She knew my vision and exceeded my expectations! Thank you again

Nim

Married on 04/29/2017

There are many wonderful words I can go on to describe Sandy as our full-service wedding planner but the ones that stand out the most are patient, kind, honest, fun, flexible, organized, detail-oriented, and professional! She was very easy to work with and made each aspect of our stressful wedding planning a breeze! Having her with us every step of the way was more like having an amazing friend than just a wedding planner!

Pushpinder

Married on 10/29/2016

Sandy is a god send! I can't say enough great things about Sandy. I was planning a wedding in Sacramento, while living in Atlanta. I whole heartedly trusted Sandy to make my design decisions because her taste, style, and finesse with how she designs speaks for itself. We had a fusion Indian/American wedding and Sandy was incredible in helping with the decoration for the Church, Temple, and reception. She made sure the decor was chic and modern but had an Indian flare to everything. We used Sandy for our day of planning as well and she was wonderful. She was on top of every vendor and payments so me or my family could enjoy the wedding. On a personal note Sandy was patient and understanding and was very willing to work with us with our design philosophy and also keeping our budget in mind. I love that Sandy was such a big part of our wedding!
Are you interested?
Send a message