56 Reviews
Recommended by 100% of couples
Quality of service

5 out of 5 rating

Average response time

5 out of 5 rating

Professionalism

5 out of 5 rating

Value

5 out of 5 rating

Flexibility

5 out of 5 rating
40 User photos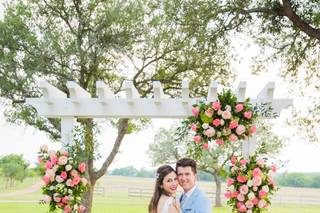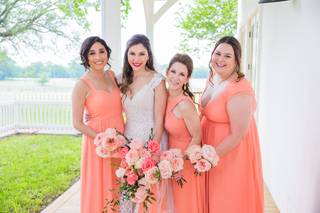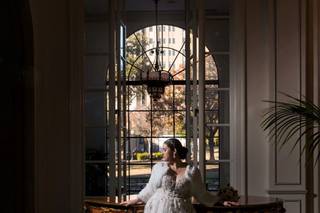 + 36

photos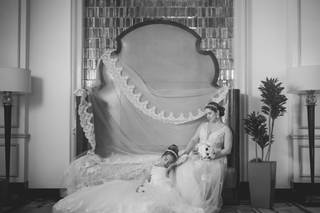 Ebonee M.

Married on 09/10/2022

The most phenomenal photographer!

Chrystina was everything we didn't know we needed on our wedding day. She was the calm in the storm. She doesn't skip and beat, EVER! Her and her assistant caught every single moment from our wedding in the most beautiful and authentic shots. I felt all the feels looking at my photos from our wedding day. She truly captured our day and every photo makes your relive the moment. We are so grateful to have had her and would chose her a million times over. She is the best! HIGHLY HIGHLY RECOMMENDED!

Stephen F.

Married on 05/07/2022

The perfect photographer

Straughan photography was amazing. Chrystina did an amazing job with our engagement and wedding photos. My wife couldn't be more happier with our final product. Chrystina style is so natural but vibrant all in one. We recommend her any of your photography needs. Thank you once again Chrystina.

Lisa E.

Married on 04/30/2022

Wedding MVP

For all the brides who are Type A, have blended families, value flexibility and excellent communication, and / or simply want peace of mind that your wedding photos will be perfect, hire Chrystina. On my wedding day, she was the MVP I didn't know I needed. I researched 20+ photographers and had 3 "finalist" virtual meetings to decide who to select. She blew our other 2 finalists out of the competition real fast. She immediately demonstrated professionalism, organization, kindness, humor, and she is assertive in a way that I felt I could trust her to get the 65+ relatives in our immediate family + wedding party photographed. Upon request, she was able to swap a bridal session for a rehearsal dinner shoot, and it was perfect. I was married at a family residence, and she captured angles like no one in my family has ever noticed. The unintentional, natural tendency of my husband and I in photos is to look and feel soooo awkward. I've never had a better photographer to explain exactly how to pose, rest my hand, tilt my head, etc. to look so effortless and beautiful until I met Chrystina! Seriously, if you've read this far, just go ahead and book her now!

Are you interested?

Send a message

Bonnie G.

Married on 02/19/2022

Incredible. Fascinating. Diligent. Persevering. Best photographer choice you will make!

**INCREDIBLE. FASCINATING. DILIGENT. PERSEVERING** Not only is Chrystina an incredible and fascinating person to work with, but the diligent and persevering ethic that she puts into her craft does not go unnoticed. Due to the Pandemic, Our Wedding became an event that took two years to properly plan and ensure it was 'the right time' to bring our family, friends and loved ones together. To say the least, selecting the perfect photographer to capture every memory of our day was essential! My want in a photographer and their work was simple... bright, clean and crisp. And although you will see this in many pieces of work produced by photographers, capturing the perfect pose with the perfect light, in addition adding a multitude of various personalities and walks of life (humans and animals), there is much more than an 'easy shot or perfect light' that needs to be considered. Chrystina embodied all of it! It was a no brainer choice and I am beyond pleased with all of the moments captured and work she has produced from my Special Day. I have seen many other Brides and Couples post about what she does during her event shootings and it is all true. She is in everything! Making sure not only her work is being completed, but that everything else is also being done and falling perfectly in place. From the veil, the dress bustle, to creating a diversion for a fur baby, she does it all! Straughan Photography is the perfect choice for any event and will be my #1 choice for all of my future events!

Margaret D.

Married on 11/06/2021

Just fantastic! Couldn't ask for a better photographer!

Chrystina was amazing!!! Couldn't have asked for a better photographer! The photos turned out great, and we got them a week after the wedding (also got a few the day after the wedding through social media)!! She's quick to respond, super friendly, funny, easy to work with, and makes you and everybody else at ease taking photos. She goes above and beyond for sure. We were chasing sunset for photos between the ceremony and reception, and she did not waste any minute of it to make sure we get shots at 3 different spots that would really capture the gorgeous sunset with the background, and the results were incredible. She definitely exceeded expectations. She even helped with other things.. getting my dress and veil on, doing the bustle after the ceremony, and other wedding details outside of photography. My sister, who was also my MOH, and I have talked about which vendors we loved the most, and we agree that it's Chrystina, and my day-of-coordinator Amanda. I think both of them really helped make our wedding fun, memorable and everything we wanted it to be. Everything goes by so quickly that day that you miss so much stuff happening around you and even with you, and she captured so many of them, which is so priceless. Would highly recommend her to anybody. Thank you so much, Chrystina.

Anne R.

Married on 07/24/2021

Best Vendor Ever.

Seriously, just stop wasting your time looking through photographers and call Chrystina. She was--hands-down--the BEST vendor we had for our wedding (and we had a few incredible vendors). Choosing a photographer is a big decision for your wedding for three main reasons: (1) your photographer will be following you closer than your own shadow throughout the event; (2) your wedding photos will be around forever; and (3) wedding photographers are usually one of the most expensive vendors involved in your wedding. For these reasons, Christina is the woman you want by your side on the day of your wedding. First, she has the perfect personality to calm you down, take charge, direct guests, and make you feel beautiful. I can't recommend her enough. I loved her. My groom loved her. My family, wedding party, and guests loved her. Second, the quality of her photo are OUTSTANDING. We hired her for a relatively short wedding and received almost 1,000 photos. I don't know how she does it but she is everywhere, all at once, and snapping the most incredible mix of both posed and candid shots. Lastly, her services are very reasonably priced and 100% worth every penny. I'd absolutely hire her again and recommend her to any bride or person who is trying to capture life's most important moments.

Emma F.

Married on 05/03/2021

Highly recommend

Chrystina was amazing! She captured amazing photos for my wedding. She had so many awesome ideas and is so fun to work with! She gave good instructions to us to help us look good in our pictures. I would highly recommend her!

Olivia O.

Married on 04/24/2021

Amazing Photos!

Chrystina is amazing!!! Make sure she is available for your wedding weekend because you won't want anyone else! Very personable and extremely talented! My husband does not like pictures but she made him feel so comfortable!! Beautiful shots, knows how to capture light, knows what poses look amazing. Highly recommend!

Dana M.

Married on 12/19/2020

Love love love

LOVE LOVE LOVE! Chrystina and Priscilla were amazing! Our pictures turned out incredible! They made sure to get all the shots and made us feel comfortable. They really captured every moment! I couldn't be happier!!

+ 8

photos

Laurel D.

Married on 03/10/2020

Amazing Professional!

Chrystina was phenomenal! Not only was she fun and lighthearted, but she went out of her way to meet with me prior to my big day because I lived out of state and had limited time. Not to mention the changes that took place with COVID. She worked with me and was as flexible as she could have been with me. At our wedding, she was very helpful and made it a point to get everything I had requested on our wedding day. She was extremely professional in all of our interactions and was very easy to talk to and new exactly what I was looking for. The pictures I received from Chrystina were stunning! She did a phenomenal job and I would HIGHLY recommend her expertise!

Erica T.

Married on 11/02/2019

The BEST without a doubt!

Because of Chrystina, we have beautiful pictures of our engagement session and wedding. We are so grateful for the service and assistance she and Marlene provided us with at our wedding. They arrived on time and were so helpful with even the small things.

They were very friendly, caring and made the day go by much more smoothly. All they had to do was take photos. Instead, they helped us create the best memories of our lives. Chrystina is the best photographer, she went above and beyond! We have three boys and she made sure to accommodate them and my picky husband. I would recommend her to anyone looking to get married in the area or any occasion. Thanks again for this AMAZING experience but more than anything thanks for making my husband do the things he would NEVER do.

+ 4

photos

Gaby

Married on 08/22/2019

10/10 Recommend!

We are so grateful and glad we chose Chrystina as our wedding photographer! Not only are her photos breathtakingly beautiful, but she is so professional, enthusiastic, detail-oriented, and overall a great person to work with. In addition, Chrystina was an amazing coach in directing how and where to pose, stand, etc., which is the last thing you want to worry about on your wedding day. Thank you Chrystina for making our special day memorable, easy, and fun!

Courtney A.

Married on 06/15/2019

Favorite Vendor Ever

I'm pretty sure I worked with a good 40ish vendors start to finish with our wedding- Chrystina was my favorite! I knew from the minute we met I'd hire her-she is so genuine and fun to be around-and yet still so professional. The day of the party she was every bit of what I could've hoped for -she was there for all the great moments. And then I get her pictures back, and I am blown away by how great they are! Chrystina is great at what she does, and I'm a fan forever!

Elizabeth B.

Married on 03/13/2019

Such a blessing

We actually won a mini engagement session in a raffle at our venue. After working with Chrystina and seeing all the photos I can't believe how blessed we got! She made us feel so comfortable, knew exactly how to pose us and make us laugh and smile to create truly beautiful engagement photos for us. I adore all of the pictures, and am shocked how fast she got them back to us! Literally less than 2 days, like wow. I feel like that does not happen. She's a true professional & a great photographer! Highly recommend.

Lauren N.

Married on 10/20/2018

Chrystina Made Our Night

Chrystina absolutely made our night! Not only was she super helpful and structured, she caught some truly cherished moments between my husband and me, as well as candid shots of our family and friends. She really helped my husband and me open up with her (v. camera shy) and get photos that feel unique to us. I would and will absolutely be recommending Straughan Photography to anyone and everyone I can in the future. Thanks again!

Andrea G.

Married on 09/30/2018

Talk about feeling BEAUTIFUL

I have only but positive things to speak about Chrystina! She is such an amazing person to work with. Its hard not to smile when you're around her because she is so darn funny. She is very talented at what she does and has blown us away with all the pictures she has done for us. Chrystina made our day so much fun between running from the cake, outside for sunset pictures, and all the before shots. She truly made me feel beautiful with every shot.

Laura

Married on 09/22/2018

Where do I begin, Straughan Photography was the best decision i ever made! I'm not one to take picture, and from the day that i took my bridal I was confidant in the decision we made. You really get what you paid for, because the pictures are simply breathe taking. They make you feel comfortable in front of the camera. I was definitely worried the day of our wedding as we had rain issues, but the worked around all the issues, and since we wanted sunset picture and that was possible they still managed to give us great pictures. I just also really want to thank them as well because we had transportation issues and they still manage to stay longer to give us the best shots, the simple fact they did that was amazing. Straughan Photography goes above and beyond and hiring them was the best decision i made, so you need to do the same.

Annette

Married on 08/11/2018

Straughan Photography goes above and beyond the call of duty. Chrystina Straughan, Cheyenne, and Priscilla have done a phenomenal job not only at the quality of work in each photo but bringing a level of customer service that will blow you away! This photography company will go above and beyond what it means to be a photography company from acting like a monkey for my 2-year-old niece to smile to being in tune with every moment and without hesitation, every time there was an opportunity to make this wedding better, they stepped up and did what needed to be done even though it wasn't part of why they were hired. They take pride in their work and it shows. Every emotion, every surprised face, every live action shot on dance floor and even with the ballet folklorico, they captured it all and executed flawlessly. We highly recommend Straughan Photography! We can see why there were awarded The Knot Best of weddings 2012-2018, The Knot Best of Wedding Hall of Fame, Wedding Wire Rated "Bride's Choice" 2010-2018, just to name a few. They are a very reasonably priced company and have set a standard in the industry.

Samantha

Married on 05/19/2018

Chrystina is without a doubt THE BEST. Her work is absolutely amazing. She captures the most magical pictures! I will forever cherish Chrystina and the moments she captured on our wedding day. Her personality is AWESOME. She is definitely a master of her work. I would recommend her to any bride. She makes things so easy, takes charge, and is so so creative! We are so thankful for Chrystina and her team on our wedding day!

Michael

Married on 04/28/2018

I am so pleased with Straughan Photography! Chrystina is the BEST! She is Amazing, Fun and Professional! She helped keep things on track and was such a blessing to my girl! Not only was she great to work with, our pictures are fantastic! She is beyond talented! Our pictures are "magazine" worthy! It pays to hire a professional who knows what they are doing!

Kristen

Married on 01/27/2018

Chrystina and her team absolutely made my wedding unforgettable! She is so great at capturing moments and making you look GREAT! She first did my sister's wedding 3 years ago and I hired her because I knew I was not only getting the best photographer in the San Antonio area, but a wonderful person to work with! She was so patient with my fiancé and I during our engagement shoot. The best decision I could have made was to book Straughan Photography.
If you are looking for a photographer for any occasion, STOP looking and BOOK her now!!

Sarah

Married on 12/22/2017

Chrystina was just amazing at capturing the cutest moments during our engagement photo session. Neither my fiancé nor I have a lot of experience with professional photo shoots, so we were both pretty nervous going in, but she made us feel completely at ease immediately, and even helped us with a lot of different poses to get awesome pictures that we are going to cherish forever. Super professional, very knowledgeable, and an absolute blast to work with. Will definitely ask her to do our bridal and wedding pictures. I wouldn't look anywhere else for a photographer- Chrystina is the best!

Lauren

Married on 11/11/2017

So Chrystina is was THE BEST THING ABOUT MY WEDDING! Let me just say, you pay for what you get! Not everything in my wedding went as I planned but her photos made everything magical! I did her top package which included 3 books (which she designed differently, one for me with a collage of photos, and one for the mom's which had more of their sides of the family), 2 photographers (each had an assistant with them which helped to keep everything moving and organized and to capture so much), 12 hours of photography (10AM -10PM), an engagement session which she drove to College Station for us, a bridal session, a book with flash drive which had ALL of our photos and it was engraved with our names. We ended up with over 3,000 photos! She captured everything! She has such an outstanding and happy personality! As soon as I met her, I knew she was the one! She was so patient with my husband and was able to keep him entertained as he was getting tired of taking pictures. She made sure I was ready for photos with lipstick, telling me to smile when I may have had a straight face during getting ready shots, she just pays attention to EVERYTHING! Do yourself a favor and stop looking and BOOK HER NOW!!!

Toni

Married on 10/21/2017

First and foremost, Chrystina is an AMAZING photographer! A true artist and a master at her craft!! We hired her to for our engagement and wedding photos and she didn't disappoint! From the moment we met her, she took all the time needed to get to know us and , most importantly, make us feel comfortable with her and the process of taking good photos. Her pricing is very fair for the amount of time and effort she invests combined with the end package provided. For all the stresses associated with planning and going through a wedding, Chrystina was actually my "calming" point for each event - especially our wedding day. Her easy charm and wit put everyone at ease and had us all laughing at several occasions. She is a true professional and we give her our highest recommendation!! We will spend the rest of our lives cherishing the moments she captured.

Megan

Married on 04/22/2017

If you are looking for an amazing photographer go with Chystina because she takes such amazing pictures. I got married on April 22nd and our pictures are all so amazing. I loved that she was very familiar with the two venues that we were interested in having our wedding.
Are you interested?
Send a message