Reviews
5.0 out of 5 rating
Quality of service

5 out of 5 rating

Average response time

5 out of 5 rating

Professionalism

5 out of 5 rating

Value

5 out of 5 rating

Flexibility

5 out of 5 rating
100%
Recommended by couples
39 User photos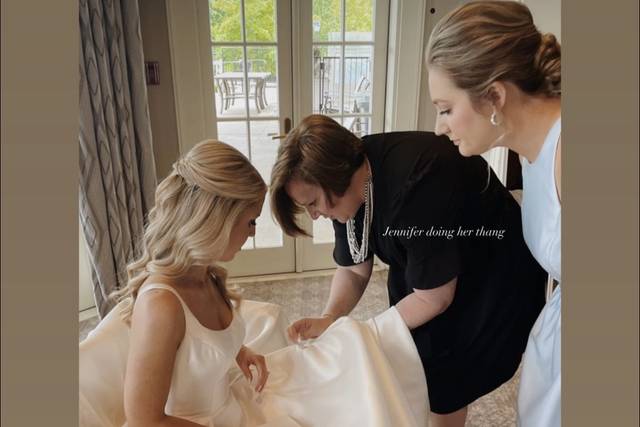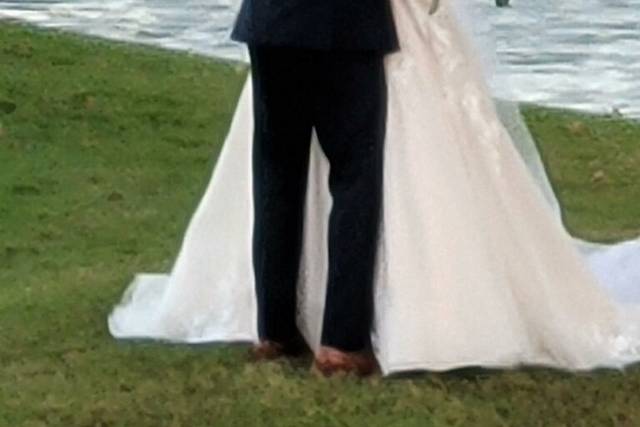 + 35

photos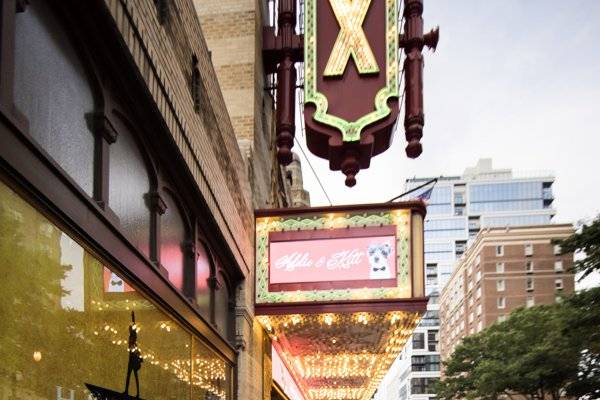 Sara N.

Married on 05/20/2023

MOB and Bride

The day wouldn't have been a success without Jen's help through the whole planning process. She was the first person we called after the church —since we are repeat clients from our first daughter's wedding we knew we needed Storybook Weddings to help us make it the perfect day that it was. Jennifer goes above and beyond and catches all the details. She had our backs.

Corrie M.

Married on 05/13/2023

Jen Lackey is the best!

Truthfully do not think the day could have run without her! Jen is so incredibly organized, kind, detail-oriented, and certainly knows how to get things done! My mom was worried about having to deal with too many vendors the day of the wedding (because it was in her home), but Jen took care of everything and we were all able to just enjoy the wedding. She is also such a wonderful person - the kind you are happy to have cemented in such an important day! 1000% hire her!!

Lisa H.

Married on 05/06/2023

It was a huge success!

Thank you so much for everything you did for Patricia's wedding! It was a huge success! When I reflect on what services you provided, I think of how you calmly took control of the process one month before the wedding and eased a lot of our anxiety. Although Patricia is very organized and detail -oriented, we very much needed help from an expert to make this occasion about the wedding itself, not about running around and making sure everything was being done. We appreciated your suggestions about everything from the flow of the wedding, cocktail hour and reception to not having a brunch the next day unless it is very simple and someone helps. (Yes, we had 20 people over but just served bagels, juice and coffee.)

Specific things I appreciated were your:
* responding so quickly when we had a problem with the dress 3 days before the wedding
* hemming the lining of Patricia's dress with two-sided tape she was tripping
* appearing out of nowhere with little fans when Patricia's got too how during her dad's speech
* covering up a spot on her dress with chalk
* loading up my car which helped us leave as soon as possible.

Of course there were glitches - the faulty speaker system and the valets showing up late - but none were under your or our control. I'll take those small problems and no rain any day!!

If you have a potential client that would like to speak to a former client, I would be glad to do talk with them.

Thanks again!

Lisa

Are you interested?

Send a message

Patricia H.

Married on 05/06/2023

Every Bride Needs Jennifer!

Trust me when I say, every bride needs Jennifer from Storybook Wedding Consulting! Jennifer was my "month-of" and day-of coordinator. I use quotes around "month-of" because Jennifer started helping and adding value WELL before the month out from my wedding! I was an extremely organized, Type A, probably slightly controlling bride and I cannot imagine my wedding without all of Jennifer's help and expertise. No matter how much I thought I could have every detail nailed down, the day would have NOT happened successfully without her. She was able to provide so much professional insight whenever I had questions, she knew all the right things to ask during my final walk through that I would not have thought of, and my wedding day could not have run any smoother. I was very anxious leading up to the wedding with all of the different moving parts and Jennifer always provided such a calming presence and helped put me at ease. I know multiple other brides that have used Jennifer and I'm SO glad she was recommended to me!

Holly R.

Married on 09/18/2022

Best Planner Ever !!!

Jennifer was a dream come true for my daughters wedding day. We did the 45 days out planning. She went above and beyond to make sure my daughters wedding was everything she ever dreamed of. She had an immediate solution to any problem that arrived. Her friendliness and attention to every detail was amazing. I did not have to worry about a thing the day of the wedding, which enabled me to relax and just enjoy the day. My daughter is an only child so this was a wonderful thing. If problems arose I did not know about them as Jennifer took care of everything. If you need a wedding planner she is definitely the one you should hire.

Donna

Married on 07/30/2022

Extremely happy with Jennifer

We were extremely happy with Jennifer, she was very detailed in every facet of the wedding planning. She would immediately respond to any question and always had the correct solution. The wedding was absolutely beautiful, because Jennifer made sure everything was perfect. We would highly recommend any one planning a wedding to allow Jennifer to be your wedding planner.


Hellen

Married on 06/25/2022

Amazing Planner!

Amazing Planner and a joy to work with Jennifer and her team! I'll be referring her to all my future clients!!

Allison G.

Married on 06/11/2022

Best decision of the entire wedding

Jennifer literally melted our stress away from the first meeting months before the wedding day! She was available, professional, and kind throughout the entire process. On wedding day, she was prepared and made the day run so smooth. As the bride, I had no stress and know my mom and other family members didn't have any stress either! We would have paid Jennifer 5x what we paid her for exactly what she did! Worth every penny! I would and will recommend her to all of my friends! You cannot have a wedding without Jennifer!!!!

Pamela H.

Married on 02/26/2022

We could not have done it without her!

From the second we hired Jennifer for my daughter's wedding, my stress level went down. And if it would ever start to go back up, all I had to do was call Jen and she would allay any anxieties I had. She is very organized, calm and has great suggestions! I cannot recommend her highly enough!

Susan T.

Married on 02/25/2022

We wouldn't change one single thing!

Jen was completely and totally on top every detail and allowed me to enjoy being the mother of the groom during the rehearsal dinner and after party! She is efficient, responsive, and calm! She cues everything and keeps it on schedule. I'm so glad my bride's family selected her so that I had the pleasure of tagging onto her services for Friday's events so that she had oversight of the entire weekend - not to mention she is just easy and fun to work with! We wouldn't change one single thing!

Anna O.

Married on 12/31/2021

Best Wedding Decision

I cannot recommend Jen enough! I was referred to her from a good friend of mine and we are so thankful we had Jen by our side. She relieved so much anxiety from my mom the month of the wedding with planning and our wedding day went off as smoothly as ever. Jen offered insights to wedding planning, personally sew my dress together after my clumsy husband stepped on it, and had a margarita waiting for me at every opportunity. Thank you Jen!!!

Nancy O.

Married on 12/31/2021

Jen Lackey is the best!!!

Hiring Jen to manage my daughter's wedding planning process was the best decision I made out of what seems like a million decisions that had to be made. Just talking with her calmed me down. When we had our first meeting with the vendors, I immediately could see that she knew what she was doing and after that, I relied on her 100%. She was a consummate professional. She handled all the vendors, including fixing a last minute mistake on my part that could have been a disaster. She came up with the day-of schedule and managed all parties to perfection, allowing me to relax (well, sort of) and actually enjoy the event. She repaired my daughter's wedding dress when it got stepped on, made sure my 93 year old mom got a plate of goodies to take home with her, suggested a confetti cannon for our New Year's countdown (which was a HUGE hit) and took care of dozens of small and large emergencies without ever breaking a sweat or in some cases, even without letting me know. She was unflappable, kind, funny, eminently competent and unfailingly polite and helpful. I can't recommend her highly enough. Hire Jen - you won't regret it!

Daniel M.

Married on 10/30/2021

Look no further, you've found your planner

My wife and I have finally been able to relax a bit from our wedding craziness this past October. Having a 200+ person wedding in Atlanta with the majority of guests coming from out of town was no small task. One of the things that stands out the most when we reflect on our big day is that it was absolutely seamless. There was not one single problem over the course of the entire weekend. Wow.

Sure, we put a lot of effort in ahead of time planning, but Jennifer and her team were the true MVPs of our wedding weekend. From the little things to the big, complicated logistics, we never had to worry for a second. Jennifer had it all set.

Jennifer really separates herself from the pack in a few key areas. First, her communication abilities are top-notch. Call her, text her, never feel bad about asking a dumb question. She's there for you, and you'll feel it. Second, her knowledge of the wedding industry, the dos/don'ts of planning, vendors, and venues, etc. She is like an Encyclopedia - one of those big twenty-six book volumes you had as a kid. Ask questions. Learn from her. And lastly, Jennifer has the best "bedside manner. She's calm, collected, and kind; all the best qualities to have around you during your big weekend. And she doesn't overshadow or impose, as we all know some planners tend to do.

Thank you, Jennifer and Storybook Weddings!

Just book her. It'll be the best thing you do for your weekend besides the actual get married part.


Terri W.

Married on 10/30/2021

Look no further for a wedding planner!

Hiring Jen is one of the best wedding planning decisions you will make. She responded immediately to any questions or requests we made. Our vendors had prior experience working with Jen which gave us a sense of relief during the planning process. On the day of the wedding, it was wonderful knowing we could relax because Jen had every detail covered. A friend of mine called me recently and asked for the best advice I could give her as a MOB and I said, "Hire Jennifer Lackey!"

Michelle P.

Married on 10/23/2021

Highly recommend!

Jennifer is extremely organized, knowledgeable, and patient. She helped us find amazing vendors during the 2021 wedding planning frenzy! I was getting so frustrated looking for certain vendors and then voila Jen had someone for everything we needed. She knows what she is doing through and through and was so helpful in the entire process. I had multiple people come up to me on the wedding day and comment on how incredible the day was going and how on time everything was! I can't recommend Jen more. She made our day stress-free and allowed us and my Mom and wedding party to focus on enjoying ourselves and not worrying about anything! HIRE JEN!

Jill V.

Married on 10/16/2021

Excellent!

Jennifer was fantastic. After speaking with Jen, I hired her on the spot. I had an issue with a vendor I had hired. Jen rectified the problem. We had a brief phone consultation 4 months prior to wedding followed up with a 2 month prior extensive phone consultation. 1 month prior to the event, we had an in person meeting at the venue. Jen was very detailed, she had the full outline set up for me. Jen handled everything from that point on. She is so organized. She made our daughter's special day perfect. Look no further than Storybook Consulting.

Rebecca S.

Married on 08/28/2021

Amazing Job

Jen was amazing and I was so glad to have her on my team! She made the planning process so much easier. She made the day go so smoothly. I am so glad we hired a wedding planner & that we hired Jen. Cannot recommend her enough!!

Kelly F.

Married on 08/21/2021

Loyal Family Customers

My older sister hired Jen as her wedding planner, and based off how much my mother/sister raved about her I knew I had to hire her too. There was so much worry/stress going into a Covid wedding planning situation, and Jen calmed every single fear by taking the stress out of planning. Her behind the scenes work is what saves you as a bride, the whole wedding planning process was a breeze with her by our side! She is professional, so very kind, and easy to talk to. She is always on YOUR side as the bride and will be your advocate to all your vendors. Do yourself a favor, hire her :)

Christy

Married on 08/21/2021

Amazing wedding planner

Hiring Jen Lackey as our wedding planner for two of our daughters' weddings was the best thing we ever did. She is kind, calm, organized and confident. I cannot imagine going through weddings without her. There isn't a question that stumps her. There isn't a scenario she hasn't encountered. I cannot recommend her enough! You will be so pleased with her service and calm demeanor once she is on your team!

Lollie C.

Married on 08/14/2021

Amazing!

Jen was amazing! We had to postpone our wedding reception due to COVID and she helped us navigate through all the craziness for two years. We had the most perfect wedding reception and Jen took care of everything all day. I did not worry about anything. Thank you so much!!

Addie P.

Married on 07/31/2021

Look No Further - Hire Storybook!

I am so thankful to have had the opportunity to work with Jennifer Lackey and Storybook Weddings! I knew she was "the one" when I had my first consultation with her over the phone. It was immediately clear to me how experienced and knowledgeable she was, and how much importance she places on making your wedding day exactly what YOU want it to be!! When we made the difficult decision to reschedule our June 2020 wedding due to COVID, Jennifer's kindness, professionalism, and support was so reassuring, and we knew we would be in great hands for our new July 2021 date!

Every vendor of ours was so excited to hear that Jennifer was our coordinator - I lost count of how many times I heard something along the lines of "If you have Jennifer Lackey, you're in good hands." She communicated directly with our many vendors to coordinate the complex load-in & load-out schedule at our reception venue (The Fox Theatre) - something that I would not have been able to even think about doing myself! The detailed wedding day timeline she created for us was absolutely invaluable, and ensured that everything went smoothly.

In addition to doing the "big things" so well (creating the timeline, coordinating with vendors, etc.), it's the "little things" that Jennifer did for us on the big day that helped to make it so special. The joy with which she does her job is contagious, and we have her to thank for making our wedding day the happiest day of our lives!

P.S. She managed to snap some GREAT photos and videos throughout the wedding day, which have been so nice to have while we wait to get the professional photos back! We will forever treasure the moments she captured. Thank you Jennifer!!

+ 5

photos

Meghan G.

Married on 06/26/2021

Best Wedding Planner Ever!!

As soon as we got engaged, my mother-in-law recommended Jen to us, and she was hands down the best decision we made to make sure our day was perfect!! She was the first person we called to help us with our day, and she should be your first call as well!! Jen made all of our wedding day dreams come true and is so well organized and thinks of everything!! No matter what came up, she made sure that we were happy and loving every moment of our day.

Ansley D.

Married on 06/19/2021

Amazing!

I cannot recommend Storybook weddings enough!! Mrs. Lackey was always three steps ahead and so organized for every detail of my wedding day. I never once worried because I knew she was taking care of everything. I so appreciated this because I am very detail oriented and organized myself, but wanted to have someone I trusted to do an even better job than I could - so that I could really enjoy my wedding day and she was it!! Thank you thank you to the best!!!

Susan R.

Married on 06/19/2021

As Mother of the Bride,

When we picked our wedding vendors—- we literally picked the Dream Team and Jennifer was Captain of this Dream Team! The majority of the vendors that I had chosen had worked with her before and seemed very much relieved when I mentioned that Jennifer was our coordinator! That made me feel great however I had NO DOUBT! You see I've known her for several years and I know how extremely organized she is! I know that she will dot every i and cross every t! Jen will do that with grace and make it fun too!

On the day of the wedding, the entire production of the day went off without a hitch! The weather did not cooperate but Jen encouraged us to make lemonade out of lemons and her attitude is contagious! Everyone had a wonderful time and she even saved some of the rainwater from the day for my daughter's first child's baptism! How thoughtful and special!
My husband and I could not be more pleased and her cost brought so much VALUE to the day! She is an absolute joy to work with.


Amanda F.

Married on 05/22/2021

Perfect and Helpful!

We cannot thank Storybook Wedding Consulting enough for helping with our wedding. We ended up changing dates and venues (2.5 hours away from Atlanta). Jen was super accommodating, as she wasn't available for the date change but Sara was! Sara was helpful not only on our wedding day but the weeks and months leading up to the event. I didn't stress once on our wedding day and anything that came up that day was quickly solved by Sara. Thank you all!
Are you interested?
Send a message