39 Reviews
Recommended by 100% of couples
Quality of service

5 out of 5 rating

Average response time

5 out of 5 rating

Professionalism

5 out of 5 rating

Value

5 out of 5 rating

Flexibility

5 out of 5 rating
Awards
9 User photos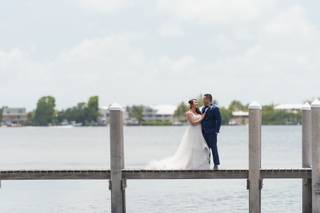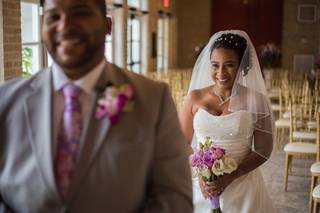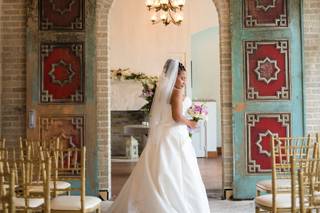 + 5

photos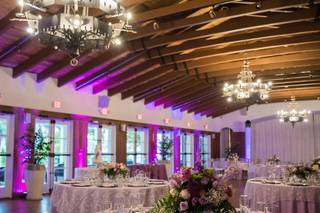 West

Married on 01/15/2020

I had such a great experience with Stella Image Photography. Our photographer was very quick to respond to our emails and questions with we really appreciated. She was very efficient on the wedding day and extremely professional. We are in love with the final product. Both our photos and album came out beautifully. Truly, everything we could have asked for. Definitely should be your first choice!

Stephanie

Married on 07/20/2019

Fun and amazing!

Working with Jenaae Jackson was wonderful! This girl truly knows her stuff! She was so friendly and fun to work with. From the very beginning she made me feel at ease and excited to work with her. She was professional and truly listens to you and your vision for your memories on your special day. Thank you so much Stella Image Photography! We are so satisfied with our photos and we do not regret hiring your team!!

Linsey F.

Married on 10/22/2018

Simply Amazing

Stella Image Photography was so wonderful to work with on our wedding day and all the days leading up to it! After much research, I discovered that they were a great value, offering a variety of services, and quality work. In meeting with Jen the first time, her professionalism was very clear. We had so much fun during our Engagement photo session getting to know each other was definitely a great opportunity. Jen was very flexible in allowing several locations and our engagement photos turned out beautifully, leaving no doubt that our wedding photos would turn out just as great. After all was said and done, they most certainly did! Jen's flexibility in being with us our entire Wedding day (which started pretty early and ended pretty late!) was amazing because it allowed her to truly capture every part of our day. She seriously did not miss a beat and we had so many wonderful photos to help us relive our special day!
Thank you so much for everything! You are awesome!

Are you interested?

Send a message

Emma

Married on 06/02/2018

Jenae is very professional, artistic, has great vision and communicates well to understand your needs. She ensures a pre-wedding brief takes place to run through the timeline, understand the photos required and learn who will be involved in the process. She has captured our wedding day in the greatest light and we are extremely happy with the service and photographs we received. I would recommend her services

Candie N.

Married on 05/10/2018

Their work is the best i have seen so far

Candie: We cannot say enough good things about Jenaae and her team who we had for engagement photos, bridal portraits, and wedding day photo/video. Their work is incredible, and they are just down-to-earth, good people who make you feel comfortable in front of the camera. My husband and I were thrilled to have them with us on our wedding day, as they made sure every photo-op we wanted was captured. Before the big day they organized a timeline for wedding day photos and they were able to adapt when things were not always right on schedule. Their work is true talent, and we would recommend them to anyone! Thank you for pictures we will cherish forever!

Cierra

Married on 01/26/2018

Jenaae did a beautiful job on the day of our ceremony. My husband and I were able to contact Jenaae over the phone a few times before our wedding to give her our final ideas regarding a first look and key photo locations of our venue. On the day of our wedding, Jenaae was able to capture the intimate moments of my mother and sister helping me getting ready, etc. As my husband and I look back at all of our photos, we truly are happy and content that we decided to go with Stella Image Photography. Jenaae was diligent, she paid close attention to details, and because of her, we have beautiful wedding photos.

Danielle

Married on 11/12/2017

Janaae was such a pleasure to work with! We chose Stella Image for our engagement and wedding pictures. Having never been photographed like this for anything before, I didn't know what to expect. Janaae did a wonderful job of making me and my fiance feel comfortable in front of her camera. When I finally got to see our engagement pictures I was most impressed (and appreciative) of how she caught our candid moments. Thanks to her, we have beautiful images of us just being us. I cannot wait to work with her for our wedding pictures!

UPDATE: My wedding day was perfect in large part due to Janaae. We had a few hiccups in the beginning but because she was calm, cool, and professional I was able to really relax and enjoy the day. She truly treated my wedding day like is was her own event. I didn't have to worry about a thing because she was on my team.

And the pictures!!! We have beautiful formal pics... But where Janaae excels is capturing those candid moments. She has an instinct for those moments and as a result we have some of the best pics of our day! Everything we missed because we were in the moment, Janaae captured beautifully. We had a blast reliving the day through her images. I cannot recommend her highly enough!

+ 3

photos

Charlise

Married on 11/11/2017

Jenaae was awesome from beginning to end. She was patient, professional and I know our photos are going to be spectacular. I loved each shot she "saw" and her attention to every detail that will make a difference in our wedding photos. THANK YOU for being part of our day! When we received our photos back they were MORE than I could have ever imagined! As my mother said "she literally saw EVERYTHING"! I have almost 700 images of absolute BEAUTY that captured the essence of our wedding day!! I literally wish I could have hugged her when I saw our pictures. She is worth E-V-E-R-Y single cent!! She has an eye out of this world! I've shared 2 of her photos that received RAVE reviews from our family and guests!

Dominique

Married on 11/03/2017

Janaae shot our wedding day. I was nervous booking someone I couldn't meet in person until the wedding day, but she made the whole process so easy. She has a very calm demeanor and I appreciated that on a hectic day. She was organized, gave good direction, and helped me creating the time line for the day too. I love the use of light in the photos and absolutely love how all of the photos turned out. We couldn't be happier and would definitely recommend Janaae!

Shubham

Married on 09/29/2017

Jenaae was an absolute pleasure to work with for our engagement photos. Always easygoing and prompt in emails from the beginning and flexible with times and dates for our photoshoot. The pictures were amazing! During the shoot, she was very helpful for poses and locations to get the best of both my future bride and me. I would recommend Jenaae to anyone! Thanks so much.

Laura

Married on 09/23/2017

The success and enjoyment behind a wedding has A LOT, if not everything to do with your vendors, and Jenaae exemplified how true this rule is. Right from the very beginning, my husband I were very excited to hire Jenaae as our wedding photographer after she explained to us that her photography style is "photojournalistic" and that she takes a lot of candid shots - we really liked this! Jenaae had such a pleasant way about her, and really made you feel comfortable. She was very adamant about always getting the perfect shot, which was much appreciated and it showed through in how amazing our photographs turned out. Of course our ceremony, portrait, getting ready shots, and so on are gorgeous, and on top of these, I was amazed by her shots of our reception. Jenaae did such a great job that you literally feel like you are back at the wedding and right in the middle of the fun! Picking Jenaae was one of the best choices for our wedding, and we will be able to forever cherish the memories of our day because of her work!

Holly

Married on 09/03/2017

My husband and I got married this past April in Jamaica. We were looking for a local photographer that used lots of natural soft light, captured the day as a documentary with candid pictures, bringing the emotional of the day through the photos - Jenaae and her team did just that!!! We are SO INLOVE with our photos! She captured every laugh, happy tears, and intimate moment! We are so happy with how they came out. Richard did out wedding video and it came out amazing as well! As I watched I felt the emotions of the day all over again. It was such a beautiful magical day he captured every moment of that. He even used a drone to get arial views from above, that really made it special because you could see how the weather was and the ocean and the guest waiting for our arrival. LOVE LOVE LOVE!

Jenaae

Married on 08/26/2017

Jen and her team were absolutely amazing!
They were very professional and accomodating thoughtout the whole wedding.
Jen's attention to detail is incredible.
Couldn't be happier and I can't thank them enough for our beautiful wedding photos.

Katia

Married on 06/24/2017

Jenaae Jackson and her team are amazing!!! The day of the wedding we were able to get all the shots we wanted because of her attention to detail and adherence to the timeline. Once we got our pictures, I have to say, she is truly an artist. We have so many pictures and they are all beautiful! You will not be disappointed if you hire Jenaae and Stella Image Photography for your wedding.

Gillian

Married on 04/21/2017

When we started the wedding planning process my fiancé and I both agreed we wanted a GREAT photographer. I'm willing to sacrifice quality in other areas of our wedding but our photos were not one of these things. After everything is said and done the only memories of the vows you took are your ring and your photos.

I found Stella Image Photography online and stalked their reviews through several websites. They were stellar. We had a phone consultation and quickly agreed to book her for our wedding. We were on the fence about doing engagement photos, but we decided "YOLO" and booked her an engagement shoot as well.

We received our engagement photos this week and I couldn't be happier. Taking professional photos is awkward and doesn't come naturally to either us. Jenaae made us feel comfortable during the entire shoot and encouraged us to get out of our comfort zone. Even though we felt awkward that awkwardness didn't translate on camera. We look hot and confident! We've gotten so many compliments on our photos. I'm usually a private person and rarely show photos outside of close family and friends, but I had to post one on social media and share with all my coworkers. We love them that much. I can't wait to see what our wedding photos will look like.

Erica

Married on 04/08/2017

Jenaae was such an amazing photographer during the wedding and during our engagement shoot. Jenaae knew all the great poses and she captured all the emotional, joyous, and most special aspects of our wedding ! I couldn't be happier with her services. I never had to worry about anything . She is professional, punctual , and extremely knowledgeable about wedding photography. She was also very kind to me and our guests . Always accommodating to any requests . I'm so happy I chose her !!

Jennifer

Married on 01/16/2017

I couldn't have been happier to go with Stella Image and I haven't even seen my photos yet! The service provided was excellent and always answered our questions promptly. On the day of the wedding Janaae was very professional and had open communication with us to ensure we were on track for our photos or if I had any requests. Can't wait to see the finished photos!

Ashley

Married on 11/17/2016

Janaae is a sweetheart and very patient. My husband and I used her for both our engagement and wedding photos. My husband and I don't like being in the spotlight and in front of cameras. She made us very comfortable. During the engagement shoot she took her time with us and wasn't pushy or worried about time. She definitely captured our love in the photos. I would definitely recommend her! Thank you so much for capturing our special day. We received so many compliments on both engagement and wedding photos. You and your team did an amazing job!

Stephanie

Married on 11/05/2016

Jenaae and her team were amazing to work with, from start to finish. They were professional, kind, and attentive to our particular style. Our wedding images came back way quicker than I had expected to receive them and they were beautiful. Looking through them all made us feel like we were reliving the day, which was the best day of our lives. Jenaae was even kind enough to create a beautiful little wedding video for us, something that was not even included in our package. She and her team are amazingly thoughtful and I would highly recommend choosing her to photograph your wedding! Thank you so very much to everyone at Stella Image Photography! XoXoXo, Stephanie & Chris

Cassie

Married on 09/24/2016

Jenaae is such a pleasure to work with! She truely captured the moments that were important to us and remembers every little detail! I would recommend her to anyone, she will not disappoint!

Marylin

Married on 09/16/2016

Jen did a great job with our photos for our wedding and engagement. She has helped create memories that we will cherish forever. Her ability to capture images "in the moment" is impeccable. Thank you!!

Maria

Married on 09/09/2016

Jennae has an excellent eye for capturing the big moments and the best memories of a great day. She was there on time, she was cheerful all the time. Once she send me the pictures I cried seeing everything that happen that day. I can't be more happy of choosing someone so amazing like her!!

Irina

Married on 09/07/2016

Jenaae is an excellent photographer! Everything - the process, managing and communicating was so friendly, professional and full of ideas! We couldn't imagine better))

Laura

Married on 08/20/2016

Jenaae is awesome! I didn't really have much of an idea of what kind of pictures i really wanted for my wedding, so having her was a treat because she had some good ideas on what to do. Cant wait to see the pictures. Loved her, and an amazing price for how well she is. I would recommend her to everyone, very professional and ready to work right from the start of the day. so happy a friend told me about her!

Haley

Married on 08/08/2016

Photos are AMAZING and very professional and friendly staff. We also used the videography Juan who did an amazing job also. You won't be disappointed with Jenaae and her team, THANK YOU!!!
Are you interested?
Send a message