46 Reviews
Recommended by 100% of couples
Quality of service

5 out of 5 rating

Average response time

5 out of 5 rating

Professionalism

5 out of 5 rating

Value

5 out of 5 rating

Flexibility

5 out of 5 rating
62 User photos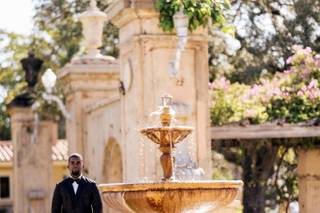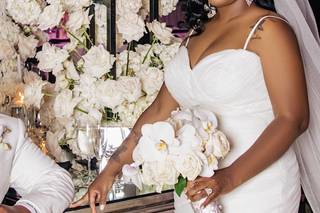 + 58

photos
Kezia K.

Getting married on 10/12/2023

Engagement Pictures

Amazing work from Stanley. Very professional and knows how to guide his clients through the lens of his camera in order to achieve breathtaking photos, We Could not be any more happier and satisfied with the quality of our engagement pictures. Prepare to be stunned, you will be happy you worked with him. Best in the game!!

Jessica D.

Married on 07/07/2022

G.O.A.T (Greatest of all time)

Michael Jordan who???? Stanlo is the G.O.A.T greatest of ALL TIME! God blessed you with a remarkable talent. The ability to capture such special moments for people to have forever and ever. Stan you are amazing and humble. May god bless you in all your future endeavors. Don't even question it just hire him.

+ 8

photos

Janae W.

Married on 06/26/2022

Best to ever do it

Let me just say that Stanlo is the GOAT. My wedding was 6/26/22, he was on time, professional and all around amazing. My pictures came out amazing!!! I love that he is down to earth and humble. I look forward to using Stanlo in the future. Stanlo is the best wedding photographer hands down!!!!!

Are you interested?

Send a message

Rose H.

Married on 06/25/2022

Experience of a lifetime

There aren't enough words of gratitude that I could
share that explains how grateful my husband and I are for Stanlo. He is definitely top tier! ! We used Stanlo Photography services for our engagement pictures and our wedding and were beyond pleased both times. He is not only professional but also personable. How many photographers do you know that shows up on time, keeps a smile on the entire night, remembers your wedding party by name and makes sure to find you to let you know they're leaving for the night! Stan does!! I've already told hubby we're Stans forever clients.
I know God has a plethora of blessings for this young man.
If you don't book with Stanlo Photography you are doing yourself and your event a disservice. If your looking for a professional, personable photographer, Stans your man. 10/10

Sharise

Married on 06/12/2022

The BEST Photographer-hands down!

Stanlo Photography is a legendary experience to say the least. We had our first photoshoot with Stan for our engagement & we were blown away by his calm & welcoming aura, yet passionate and fiery way of caputuring the most intriguing portraits. He worked well with finding the best locations and lighting and although we used a familiar location in Miami, our photos still did not resemble anything like previous visitors!! We were extremely satisfied with the outcome and were blessed to have Stan return for our wedding! Stan is truly gifted and takes pride in his craft.

He is patient when it comes to the rush of big events, he gives great direction when capturing "the shot", he has an amazing team that kept us together every step of the way and we truly appreciated their consistent communication and efficiency with booking. Stan was not only professional but also got to know who we truly were as people, which we feel was shown throughout the photos that he captured. He pays attention & he's in a lane of his own. You will not be disappointed! Book with him as soon as you can!! Thank you again Stanlo Photography for a once in a lifetime photography experience!! We can't wait to share these photos & the stories that they tell with our children and grandchildren one day!



We stan all things stanlophotography

Stanlophotography

Stanley Babb provides an experience that truly STANs out from the rest!!! He creates an atmosphere for excellence to be achieved, by engaging with his subjects in a way that disarms people of the well documented discomforts associated with being in front of a camera. He assembles a team of talented creatives that help to translate and elevate the vision. He combines a contagious calm with incomparable creativity to capture images that take the breath away. By the time your photography session ends, you feel like you've gained a friend, and in our case family, for life. It is a privilege to work with the acclaimed and amazing Stanlophotography. Enjoyable, exciting, empowering, and everlasting.

+ 5

photos

Tammy J.

Married on 10/16/2021

THE GOAT of wedding Photography

Stan has to be the most talented photographer I have ever encountered. I really wanted him to be my photographer for my first anniversary photoshoot and I have never seen such gorgeous photos. He has the unique ability to bring out your naturally beautiful qualities. I LOVED how much direction he gave us during the shoot as well. He listened to our vision and truly helped us to create it. I am so grateful we had the opportunity to work with such a legend. You will be blown away if you use him as your photographer.

Vacianna S.

Married on 07/07/2021

Stanley is an amazing photographer and a true professional

He recently did my wedding and from his arrival, to his presence and craft was meticulous and the highest standard of service was provided by him and his assistant. He is a true professional and the best at his craft. He directs and guides you throughout the entire process, he has a keen eye for the best details and captured the overall essence of my day. He responds to emails too in a timely manner and even went beyond the time I paid him for without a frown or complaint. He has a life long customer and supporter in me and my husband.

Shelley A.

Married on 06/26/2021

The goat!

Stanlo recently shot our wedding and we were beyond pleased!! From the candid shots to the heartfelt moments throughout our wedding, there was not a moment missed. When we initially reached out, he was very responsive and thoroughly answered all of our questions. The week before we were having a difficult time sourcing a first look location and he carved out time to speak with us to ensure that we would find a location and even scouted one upon his arrival to Houston. It all ended up perfect. This photographer doesn't miss!!

Rashad P.

Married on 06/17/2021

Stan the GOAT!

First off I want to say that Stan is the GOAT! He photographed my wedding on 6.17.21 and when I received my album back I was in awe of how many beautiful photos I got back. Stan is very consistent with his work and that is what my husband and I were looking for. We are so pleased that we made the RIGHT decision to go with Stanlo. The eye and vision that Stanlo has is an art. He was great at giving direction when it came to posing. Not only is he great at giving direction but he is also professional. I will definitely be using Stanlo in the future for my family pictures. Thank you so much. If I could give you 10/10 stars I would! 🖤

Suzane

Married on 06/06/2021

The Goat!!!!

Stan did his thing. He is so amazing!!!!!!!!!!!! Man, my photo shoot for just everything. He's such a cool and down to earth person. He knows what he is doing and is the best at what he does. I can't wait to see my engagement pictures. Thank you Stan. You are truly a blessing.

Juline P.

Married on 11/22/2020

The greatest ever!

Stanlo is hands down the GOAT!!!! From his professionalism, creativity, and giving you above and beyond what you ask for!!! I am such a shy person but he made sure I and my fiance was very comfortable and because of this, our engagement pictures are GORGEOUS. I am such a satisfied customer and I'd recommend him to the whole world if I could.

Ebere A.

Married on 03/07/2020

He is a force to be reckoned with.

His work is unmatched. He knows his craft. He's willing to go all out for the couple to ensure they have great wedding shots. My wedding ran late and he still remained to make sure he captured the full night. Stanlo is phenomenal. A genius at his craft.

+ 5

photos

Mia P.

Married on 01/19/2020

The best in the industry!!

Because we only had six months to plan our wedding, we specifically selected the best of the best in the wedding industry to ensure that our once in a lifetime moment was handled with the upmost of professionalism and care. We were both honored and humbled to have Stanley Babb capture our wedding and his craftsmanship, creativity and level of detail exceeded our wildest expectations! From our initial getting ready shots to our surprise helicopter departure, we knew we were in good hands with Stanley and his team. Although weddings take hundreds of hours to plan but only appear as a blur on the actual day, we are incredibly fortunate to have the beautiful images and album that Stanlo Photography created for us. The visual masterpiece comprised of our collective memories is a cherished attribute that we will forever be grateful for. We could NEVER thank Stanley enough for his talents and ability to make a fairytale concept an obtainable reality; which can both be relived at our viewing pleasure and also nationally as our wedding was recently featured by Essence magazine! Despite turning down a reality TV opportunity to capture our wedding, the most memorable accomplishment of our big day (besides getting married, of course!) was having the most incredible and talented vendors by our side. The reputation of Stanley Babb and his quality of work is something EVERY bride needs in her corner! There's no need to look any further.... Stanley Babb of Stanlo Photography is one of the best award winning and internationally acclaimed photographers in the wedding industry and hiring his artistry for your wedding will bring you one step closer to becoming happily ever after. Thanks again Stanley, and we'll definitely be working with you again soon!

+ 2

photos

Jessica S.

Married on 01/05/2020

The most professional and BEST wedding photographer

We had our wedding on 5/25/2018. Stanley was one of the best vendors. He was really professional, on time and knew exactly what to do. He was really calm and so focused on his work. Choosing Stanley (who's IMO is the best wedding photographer) was the best decision we made for our wedding. We relive the moments whenever we look at the pictures. The pictures came out beautifully. Thank you Stanley!


Jameelah R.

Married on 12/28/2019

Thee Best!!!

Stanley!!!! Words can't express how happy I was with both my engagement and wedding photos! He is indeed professional and puts his all into his work. When passion meets profession where can one go wrong!?? You are stuck with The Rahming's for life! Up next... Maternity Shoot! We Love You Stan The Man!

+ 9

photos

Tamarah

Married on 09/30/2019

Amazing experience with Stanlophotography.

First of all, let me start by saying thank you to Stanlophotography for our amazing pre-wedding pics. We look like superstars. Second, if you are reading this, stop what you are doing now, go book Stanlophotography for your wedding pics, you won't regret it. Lastly our experience, I reached out to Stan in 2017 after seeing his amazing portraits from Instagram, I live in NY but went to Florida and he was willing to meet me to discuss his wedding pictures packages. After the first meeting, I knew that I have to book him for my 2019 wedding because he was on time, professional and very nice. In August 2018, I reached out to him again and this time book him for our pre-wedding pics. The process was quick and simple. October 8th, 2018 in NY was our shoot at 4pm, of course he was on time and we were late. On that day, I remembered we had bad weather in NY, and the shoot was going to be on a boat. Got on the boat, I got seasick, stupid me forgot about my motion sickness but guess what Stan was very patient with me, didn't rush. Steve, my FI hates taking pictures, that day he was the one asking Stan for more pictures, you see how comfortable we were. I can say that we had a great time shooting with Stan, he gave us good advice for the pictures. Everyone loves our pics, people said that we are fancy. I can't wait for 2019, I know our wedding pics will be on fire.

Jada

Married on 07/04/2019

Stanlo Photography was ABSOLUTELY AMAZING!!!!! My experience from beginning to end was exceptional. Booking with Stanley was quite simple and my wedding planner initially reached out for our engagement shoot. Following my initial inquiry, I had a personal call with Stanley to go over ideas, outfits, and concept for my engagement shoot. The payment process was easy as well. Stanley and his assistant traveled to Washington, D.C. during the busy Cherry Blossom Festival to capture my fiance' and I photos. Because of my poor planning, we were 30 minutes late to the shoot, but Stanley never complained. I felt connected with him and his assistant immediately. Despite the heavy traffic in Washington, D.C. and the 40 degree weather, Stanley managed to get the most AMAZING pictures. You would of thought we were outside by ourselves and the weather was 75 degrees! I am in love with all my engagement pictures and now I am having a hard time choosing which pictures to use. I LOVE THEM ALL! THANK YOU STANLO PHOTGRAPHY FOR EVERYTHING!

Havian N.

Married on 12/17/2018

Phenomenal

One Word: Phenomenal. Stan Babb encompasses the inimitable ability to capture authentic moments in the midst of chaos. He is beyond talented and his images are worth the suspense. Our images highlight the depth and dopeness of melanin and we simply cannot thank him enough. Stan, you are an absolute GIFT.

Eman

Married on 08/11/2018

Wow wow wow! I am just in aww of Stanlo Photography!

Words cannot express my gratitude and appreciation to Stanley. My wedding pictures were everything that I could have imagined- they were PERFECT all because of him. I came to him with a simple idea of the type of portraits I wanted, and he worked his magic and brought it to life.The day of my wedding Stanley was early, professional and genuinely cared about our wedding and our guest. A few days before our wedding he went to my wedding venue to see the venue and get idea for locations photos (without me asking).
If you think you don't need a Stanley, think again and if you think you can go with just any one THINK AGAIN! When my mom first saw our wedding pictures, she cried! Literally cried because of how gorgeous they were. I have gotten sooooo many compliments on our photos as well.
I am a law student and my husband is an attorney so we extensively researched countless photography companies, and Stanly genuinely stood out to us because of the quality of his work and professionalism! The price we paid was BEYOND WORTH IT! Also, he was so fast with the turnaround time of our pictures. All around had a great experience and would highly recommend him to any couple Our wedding date was March 31, 2018


Michelle

Married on 05/11/2018

Stanley and his team did an absolutely phenomenal job with our wedding photos! From our initial facetime conversation through the end of our wedding night Stanley was professional, timely and a pleasure to work with. His vision and ability to capture special (and unplanned lol) moments throughout our wedding day was amazing. The quality of his photos is outstanding and we have received countless compliments that these are some of the best wedding photos people have ever seen. We're super grateful and would highly recommend Stanley! Thanks again!

Michelle & Johnson

Christina

Married on 01/06/2018

The best photographer in South Florida! He makes you feel comfortable and has fun doing it. Thank you!

Taranya

Married on 12/02/2017

I did an engagement session with Stanley and he was great to work with. My fiance and I received some amazing photos to mark this special time in our lives. Stanley was extremely flexible, he travelled to our destination for the photoshoot and worked with our schedules to make it happen. On the shoot locations he gave my fiance and I great direction to capture beautiful photos and gave a lot of thought to capturing the images. He also returned the photos super fast!

He's truly a pleasant person to work with and his work is outstanding...you won't regret choosing him as your photographer!

Arielle

Married on 11/18/2017

My fiancé and I selected Stan as our engagement photographer after seeing wedding photos of colleagues that he had previously photographed. We instantly fell in love with Stan's ability to tell stories through pictures, and capture love and beauty. On the day of our photo-shoot I was initially skeptical about sharing such intimate moments with a stranger, but Stan has a way of creating a comfortable and familiar environment through his gentle instruction and playfulness. While we had a blast with Stan, he comes to work and he has no limitations in ensuring that he gets the "perfect picture"!

Stan also meets deadlines and when we received our pictures, we were blown away by the quality, the creativity and the romantic nature of the images Stan captured. We had no idea we could look that good! I was also impressed with how personal the pictures were that Stan sent us, he tapped into what was important to my fiancé and I, and that was reflected in the images that he sent.

I completely trust Stan to capture all of my life's biggest events, and I highly recommend him.


Shakell

Married on 10/21/2017

Our engagement photoshoot was nothing short of unexpected. It rained the entire day, which we thought would've ruined our outdoor shoot. Stan remained extremely professional and high-spirited the entire time. He refused to let the day pass without taking the perfect shots. He is very knowledgeable about his craft, skilled and experienced. We were a bit concerned about how we photographed in the rain, but upon receiving our photos, we saw that every moment was captured perfectly! Stanlophotography lived up to and superseded every expectation.
Are you interested?
Send a message