330 Reviews
Recommended by 100% of couples
Quality of service

5 out of 5 rating

Average response time

5 out of 5 rating

Professionalism

5 out of 5 rating

Value

5 out of 5 rating

Flexibility

5 out of 5 rating
34 User photos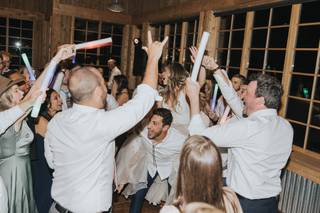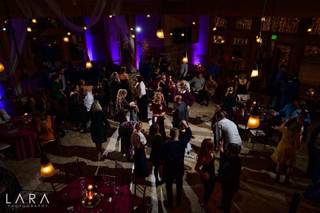 + 30

photos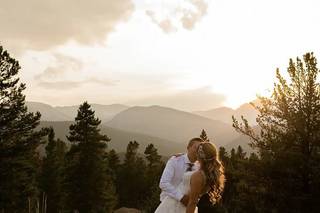 Maegan

Married on 05/17/2023

talented, professional, helpful!

Jay was so professional and great! Not only did he play great music and help our ceremony seem seamless, He also made our night feel effortless and talked us through everything that was happening! Would definitely recommend Jay!!

Standing Room Only, Jay Kacik's reply:

Thank you so much Meagan! I was great getting to know you and Trent. I'm so glad that I got to be your DJ! Congratulations again!

Kathleen H.

Married on 09/18/2022

Outstanding

Jay was my DJ at my recent wedding......He is absolutely amazing and one of a kind!!!
From when Jay and I had our first Zoom meeting to discuss the wedding up until the end of the night at our wedding, Jay was completely IN......so involved and helpful.....He went above and beyond to make our wedding day was OUTSTANDING.....Jay helped us throughout the planning and not just with the music.....Jay gave great ideas on how to make sure everyone would have a wonderful time....Jay even called my mother prior to the wedding to see if she had any specific requests or needs. .... At the actual wedding, Jay checked in with us on a regular basis to make sure we were taken care of from our drinks to enjoying the music......at one point I needed to go to the bathroom and with my dress being fitted/ corset, I needed some help....Jay went and found my sisters.....Thank you Jay!

Mark C.

Married on 09/08/2022

Wonderful wedding and party.

Jay was fantastic!! All we had to do was follow his lead and trust his professionalism and experience. And then just enjoy our special night and watch everyone dance the night away. I could not recommend him more highly.

Are you interested?

Send a message

Andrew H.

Married on 08/20/2022

Highly Recommended

Jay was fantastic - he goes above and beyond the expectations of a DJ. From the organization of the event to his knowledge of music and ability to read a room, he nailed every detail.

Kristin T.

Married on 07/22/2022

Jay does a great job!

Jay is an amazing DJ. He is very detailed oriented and organized. He made sure our guests were having a great time the entire reception!

Standing Room Only, Jay Kacik's reply:

Thank you Kristin! Such an incredible night. I'm so glad that I got to be your DJ. I loved every bit of it but especially at the end of the night how you and Ves and all of your guests were screaming the lyrics to 'Mr. Brightside' at the top of your lungs! So fun!

Lizzie G.

Married on 07/08/2022

Couldn't have asked for a classier DJ!

Jay came highly recommended to us because of two other family members that had hired him for their weddings. From the start, Jay was incredibly kind, supportive, completely on top of every little detail and just really helpful throughout the process. When we had to postpone our May 2020 wedding because of Covid, and then changed our August 2020 rescheduled wedding to more of an elopement with 17 people, he was really flexible and supportive and and just wanted to help in whatever way he could. Our wedding weekend turned out to be a little extra stressful and he was calm and professional the entire time. We wish we could have seen Jay shine with a huge dance party because we knew it would have been epic, but honestly, he shined in the ways you want any wedding vendor of yours to shine: he acted like a friend who was going to be there for you no matter what. I cannot recommend him enough and thank him for being such an amazing vendor and person!

Standing Room Only, Jay Kacik's reply:

Thank you Lizzie! Even now, all these months later, I still get a big smile on my face thinking about you and Ben and your wedding day. There was so much love in that room!

I can't wait to help you celebrate when the extended group of family and friends comes together this summer at your BIG reception. I know that it will be a massive dance party, especially after seeing how much dancing there was even with the small 17 person wedding back in August. So excited! Thanks again Lizzie!

Stephanie N.

Married on 07/08/2022

Exactly what we wanted.

Jay was a wonderful DJ. He is very professional! He works closely with you to figure out exactly what you want for your big day. At the wedding, he read the crowd perfectly and kept everyone on the dance floor.

Standing Room Only, Jay Kacik's reply:

Thank you Steph! It was a real pleasure being the DJ/MC for you and Clay and your family and friends. I loved how everyone was all-in for you two. That was an exceptional celebration! Congratulations again on your wedding!

Madeline B.

Married on 06/25/2022

Excellent DJ

Jay was the best DJ we could have asked for. He was BEYOND professional and meet with us whenever we had a question or wanted to meet. He even reached out to our parents which made them feel really special. We didn't stop dancing the whole night. He was also instrumental in setting up our ceremony and micing everyone up. Just phenomenal. He told us we didn't need a day of coordinator and he was right. He saved us money by being so on top of everything. He also made the schedule for the day w us and the venue. 10/10 would recommend. THANK YOU AGAIN JAY!!!!

Katherine R.

Married on 06/13/2022

Fantastic experience working with Jay!

I will start by saying that Jay is incredibly professional. He's so well organized and thorough, that it'll put your mind at ease. I had read some reviews that recounted some DJ horror stories, and Jay is the DJ you hire when you want to trust that things will be kept on schedule and under control. He met with us several times and was able to deduce what our families would enjoy hearing from the list of songs we sent him. We had a good group out there dancing until the end, snd our guests had a lot of fun. Jay is kind, and understanding, and puts in the work to ensure his piece of your wedding day is executed smoothly. I would highly recommend Jay to anyone looking for a wedding DJ.

Kelsey P.

Married on 06/09/2022

Excellent!! Highly recommend.

Jay is so helpful, responsive, and dependable. It can be challenging narrowing down big vendors, and Jay made that easy for us. He helped us feel comfortable and relaxed on our wedding day, and our meetings leading up to the big day were very helpful. I was planning the wedding on my own and it was such a relief to have Jay asking me good questions, keeping me on track, and encouraging me to "let go of everything on the big day, I got you!". I highly recommend!!

Sarah O.

Married on 06/04/2022

Hire Jay, Right Away!

I asked for the dance party of the century and Jay did just that! Jay is an exceptional DJ with expertise that go beyond the music for a wedding. He went above and beyond to ensure the music played was a reflection of our love story and also proved to be an excellent source of advice when it came to the schedule and details of our big day. I found myself asking Jay questions unrelated to just the music portion of our wedding. His experience in weddings is unmatched. If you want a DJ that will work with you throughout the wedding planning process and happily customize each memorable moment of your big day, hire Jay right away!

Olivia

Married on 05/28/2022

More than a DJ!

We are thrilled to have found Jay to DJ our Colorado wedding! His help went far beyond the music - Jay was a thought partner throughout the planning process, bringing our attention to details we would never have thought of. He helped us choose music that was meaningful for us, and made great cuts of the songs we picked. Jay made the day itself seamless for us and our guests by coordinating microphones, music, and lighting perfectly. He took our changes and requests in stride and worked behind the scenes to make sure we had an easy & effortless evening. The dance floor was packed until the last song! We'd recommend Jay's services to anyone planning a wedding.

Patrick L.

Married on 05/07/2022

Highly Recommend Jay

Jay was a fantastic DJ for our wedding from start to finish. We had to interview with Jay via zoom for our out of town wedding, and his professional and friendly personality was apparent from the get go. He was a huge help in recommending vendors that he'd worked with for other services for our wedding and was great about checking in with us leading up to our big day to make sure we were on the same page for the services he was providing & to generally see how we were doing.
His day of services were exceptional - he worked closely with our planner and knew the overall timeline very well and confirmed details with us throughout the wedding to make sure everything was flowing smoothly. We had so many compliments from guests following the wedding stating how much fun they had on the dance floor and how great our DJ was. We can't recommend Jay enough!

Jessica Z.

Married on 04/09/2022

The Best DJ and Emcee in Colorado

We cannot say enough great things about Jay from Standing Room Only! He is the best emcee and DJ and we highly recommend him to anyone who wants their guests on the dance floor the entire night!

Jay checked in with us throughout the planning process (which for us was almost two years), offering advice and sending us outstanding vendor suggestions. We also had an in-depth planning call a few weeks before the wedding to go over the flow of the day and to decide on our music. Jay took the time to send us shortened versions of the songs and also offered commonly used song suggestions for the Mother-Son Dance and Father-Daughter Dance to help us determine our final song choices. He also took the time to call our parents to see if they needed anything from him on the wedding day, which was a thoughtful touch.

Jay did an outstanding job on the day of the wedding! All of the music was wonderful and flowed well. He also did a great job facilitating the various events such as the cake cutting, speeches, bouquet toss and garter belt song. He also took the time to check in with us during dinner to confirm final details and walk us through the various reception events. Doing this was going above and beyond. As I mentioned at the start of this review, Jay kept our guests on the dance floor the entire night! That is not often the case at weddings! He was upbeat, fun and kept the party going for us!

Jay is an outstanding DJ who paid attention to the small things. He is worth every penny! If you are on the lookout for a kind, professional, and fun DJ, look no further than Jay at Standing Room Only!

Taylor A.

Married on 04/03/2022

You Need Jay as your DJ!!!

Jay was AMAZING. He made our wedding a success! Not only was all of his music spot on but he also helped us during the planning process and acted as an additional coordinator on the day of our wedding. Jay helped everything run smoothly throughout our entire day, especially the activities during our reception. Jay had great communication prior to and during our wedding. He met all of our requests and needs. This was truly the best DJ I've ever encountered. He made all the difference in our wedding! We cannot recommend Jay enough. You need him as your DJ!!!

Hanna M.

Married on 03/09/2022

Perfect DJ for our wedding!!

Jay helped immensely from start to finish of our perfect wedding planning! From saving the date and doing an intake call several months ahead of time, assuring us that everything would go smoothly, reminding us of several details (music and not music related) and creating a perfect atmosphere for us to dance the night away with all of our friends the night of the wedding - Jay was the best! It is easy to overlook the value of having a vendor who is easy to work with and assures you that they have everything handled, but Jay made us feel relaxed time and time again through the entire planning process and on the big day. I cannot recommend Standing Room Only enough... absolutely perfect, hands down!

Standing Room Only, Jay Kacik's reply:

Thank you Hanna! It was a real please being the DJ/MC for your wedding. With a start like that, you and Dan are off to do great things! I'm so glad that I was able to make the move with you after you had to change your venue due to COVID restrictions. I'm even more glad that you were able to get married! And at such a beautiful venue. I also loved how you incorporated the different tastes of a great marriage into your wedding ceremony. So perfect! Can't thank you enough!

Alissa T.

Married on 02/19/2022

Wonderful to work with!!

Jay is the best! He is extremely responsive and patient and will craft the perfect playlist and flow of events for your special day. He kept the dance floor busy and everyone enjoyed his work. he truly made our night unforgettable! We highly recommend Jay for your event!

Leah T.

Married on 02/12/2022

The best DJ

Jay is THE MOST incredible DJ! After seeing what a fantastic job he did with my sister's wedding, there was no question who we were going to hire when we got engaged. Jay was incredibly supportive, communicative, and thoughtful when we postponed our wedding from 2021 to 2022. Throughout the entire planning process, Jay was consistent about checking in to make sure everything was going well, and always offered to be a resource in any way possible, going way beyond what you think of as a typical job description for a DJ. Jay helped us craft and execute the perfect soundtrack to our wedding and kept everything running on time. I could not recommend Jay more!!

Joanna M.

Married on 01/03/2022

Not just a Dj

Jay was very helpful and supportive during the whole process. He had great advice and ideas for aspects of the wedding. I am forever thankful to him.

Missy F.

Married on 12/19/2021

Above and beyond!

We booked Jay in 2019 for our Dec. 2020 wedding which ended up getting postponed until Dec. 2021. Jay remained in contact all throughout that time, checking in every couple months. Not only was his communication above and beyond, he worked with us to develop creative dance mixes, and impressed not only us but all our guest in developing a beautiful environment with his uplighting for our wedding reception! We also used his expertise during our wedding ceremony. Our wedding day was the most stress free day with Jays support. I would HIGHLY recommend Jay for any event you are in need of a DJ. He is worth every single penny spent! He is the best in town!

Mathew G.

Married on 12/01/2021

Excellent DJ for Any Occassion

We hired Jay of SRODJ for our wedding at Della Terra and he was absolutely fantastic. He sat down with us to help curate the types of songs we felt would best fit our crowd, edited songs for our entrance, recession and dances, and kept the party moving all night.

He is excellent when it comes to being a Master of Ceremonies and provides a professional sound system and attitude. We couldn't recommend him enough!

Standing Room Only, Jay Kacik's reply:

Thank you Mathew!

I loved being a part of your wedding day. There was so much about it that was incredible, from your stunning wedding ceremony to that beautiful song for your first dance. I still remember you and Emilie dancing to "Something New" from Ollie Gabriel. So special. Thank you again for bringing me in to be the DJ & M.C. for your wedding.

Congratulations again!

- Jay

Melissa C.

Married on 11/06/2021

Very Attentive

Jay is so thoughtful and helpful when planning our wedding. We met with him several times over the the course of a year as we made more decisions about our big day. He was super flexible working around our schedule to meet up to get all of the details in order to make our wedding day go smoothly and it went flawlessly. He was also very accommodating when we asked him to use a playlist constructed by our guests. Our reception dance floor was never left empty and he knew how to keep the party going all night. I highly recommend Jay, as your DJ!

Greg P.

Married on 10/03/2021

Jay is amazing!

Jay was fantastic throughout the whole process from planning to the actual wedding. He is extremely organized and was able to make suggestions to make sure our day was special. Highly recommended!

Lindsey M.

Married on 09/11/2021

The best! Set the tone for an amazing party

Fantastic! Must use! We worked with Jay for our wedding and he was fantastic. We live out of state but were having a Colorado wedding and Jay offered to go check out the venue locations for us and give feedback before we were even able to see the venues ourselves. We had multiple meetings to make sure we were all on the same page for every detail of the event. He provided music for the ceremony, happy hour, and reception. We are still getting compliments from friends and family about how great his song selection was and how he kept the dance floor full the entire night. The DJ really sets the tone for the party and Jay did an incredible job. We are so happy it worked out to have him out for our big day and truly can't recommend him enough!

Meredith D.

Married on 09/05/2021

Best Experience with Jay!

Could not give any higher praise for Jay! He is such a professional from the beginning to the end of the process. We met with Jay well before the wedding and he really took the time to get to know us and the vision we had for our big night. He checked up on us regularly throughout the planning process. He knows exactly what to play to keep the party going but also was open to any of our "must play" songs. He was set up with all of the equipment for the reception and even for our ceremony including microphones for the vows. Honestly he went above and beyond a DJ and even more as a wedding coordinator keeping the night flowing and giving us cues on what was up next. He is an amazing person and DJ and I couldn't recommend any of our vendors more highly than Jay! Book him and you will not regret it!
Are you interested?
Send a message