153 Reviews
Recommended by 95% of couples
Quality of service

4.8 out of 5 rating

Average response time

4.8 out of 5 rating

Professionalism

4.8 out of 5 rating

Value

4.8 out of 5 rating

Flexibility

4.6 out of 5 rating
131 User photos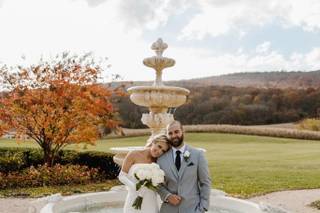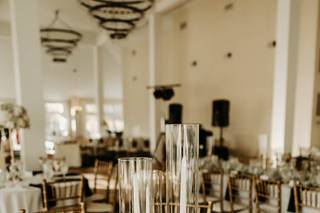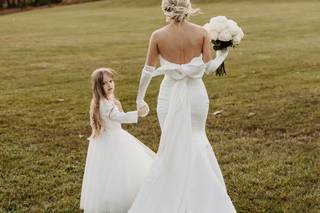 + 127

photos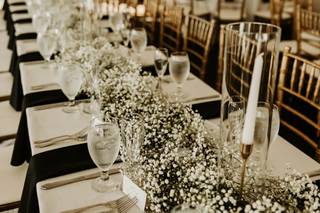 Ashley D.

Married on 11/05/2022

We highly recommend!

My husband and I were married here November 5, 2022 and the experience was wonderful. The day of was incredible, and went off without a hitch thanks to Brian. He was by our side throughout the entire day making sure we had everything we needed. Brian and loree were very responsive throughout the entire process from beginning to end. It was absolutely beyond anything I had envisioned the venue is just gorgeous. Usually Brian and his team shut the fountain down the last week of October and he was so kind to keep it running for our wedding. We got pretty lucky, it was about 75 degrees that day and guests were able to enjoy the beautiful views outside. Thank you Springfield for a wonderful experience!

+ 5

photos

Kathryn L.

Married on 09/30/2022

Love the Venue!!

I am so happy that I decided to use Springfield Manor for my wedding. Everything was absolutely perfect, and I wish I could relive the day over and over.

Stephanie J.

Married on 08/27/2022

Amazing! Absolutely perfect

Loved using this venue. Beautiful

Are you interested?

Send a message

Andres B.

Married on 08/20/2022

The Perfect Day

We could not have had a better experience on our special day. The ceremony was like something out of a movie with the most beautiful landscape as the backdrop to our big moment. The reception space was huge and our 200 person wedding did not seem cramped at any moment. The team we worked with was so helpful every step along the way. Thank you so much for everything!

Lilly S.

Married on 08/12/2022

Gorgeous venue with expert staff that will not dissapoint

This venue is so beautiful and romantic. The expert staff is wonderfully responsive and helpful. We did not use a Wedding planner for this venue because it was all so easy to take care with the expert guidance given to us. A plus is this venue has 8 B&B suites which your wedding party and or some guests can utilize. Ceremony, Reception and Honeymoon night all in one spot. Boom!

Kelly S.

Married on 06/11/2022

Wonderful Wedding

My husband and I just got married here July 15th and we couldn't be happier with how it went! All the staff worked so hard to make sure the day went smoothly. Brian was always there and made us feel so comfortable and welcome. The day went perfect from start to end! We highly recommend Springfield Manor for all weddings!

+ 5

photos

Emilee H.

Married on 06/10/2022

Best wedding venue!

Springfield Manor absolutely exceeded my expectations! We held our wedding ceremony, cocktail hour, and reception here and it was beautiful!! Our ceremony and cocktail hour were outside, and we had our reception in the ballroom. From start to finish, everything was perfect. I decided early on the rent all 8 manor rooms for us and family members to utilize the night before and night of the wedding. I am so happy I decided to do this- my family loved being able to stay right on site and not have to worry about transportation. The innkeeper- Robin- was extremely friendly and accommodating. Our rooms were clean and comfortable. I was concerned about the 3rd floor being hot for our guests, but it was the perfect temperature! My bridesmaids and I got ready in the bridal suite that was so beautiful with a large gold framed floor to ceiling mirror. I had 3 hair/makeup artists, 10 bridesmaids, my mom and mother in law in this room and it did not feel hot or crammed. Since I had booked all the rooms in the manor, the girls were free to hop from room to room! Brian and Loree also allowed my hair and makeup team to arrive at 8am. My husband and groomsmen hung out in the whiskey lounge on the first floor and utilized their own separate deck area which my husband really loved! Brian and Loree were so easy to communicate with and were very responsive. There was also a day of coordinator that helped with our rehearsal, and during the wedding he even set aside a plate of appetizers for my husband and I to eat before we entered the reception! I thought that was so thoughtful! Checking in and out was a breeze, my family had nothing but good things to say about the entire experience! The backdrop for our photos was the perfect setting, we even got to take photos in the blooming lavender fields- so special!! Book Springfield Manor for your wedding, you will NOT regret it! Thanks to Springfield Manor, we have wonderful memories of our wedding with all of our family and friends! I cannot wait to come back and visit.

+ 5

photos

Gabe F.

Married on 05/27/2022

A Very Special Place

One of the best things I can say about Springfield Manor is that they care about your day. They care about making it yours, and making it special. On our wedding day, we worked with Brian, and he tirelessly managed the venue's ebb and flow of servers and food and guests from area to area, from moment to moment. It's a truly beautiful venue, and you won't be disappointed in any season. It's as lovely indoors as outdoors. That's important, but Brian really went above and beyond to make the venue work for us and helped make our wedding day something we'll remember forever. One specific note: we had a few busses bringing guests to the venue. One lingered after dropping people off, idling by the side of the ceremony site. Brian was the one to notice and think ahead, and moved them off to elsewhere, as the bus would have ended up in basically every photo had he not. They've got your interests at heart, and Springfield Manor helped make our wedding day truly special.

Courtney W.

Married on 05/23/2022

Beautiful ceremony and reception

The venue was absolutely beautiful! The managers were very responsive and everything went smoothly! Everyone at the wedding got amazing sunset photos in front of the mountains. I would definitely recommend having a day of coordinator with this venue to help with set up and take down.

Jon W.

Married on 05/21/2022

Dream wedding venue

We highly recommend Springfield Manor! This was the 6th venue we toured and the only one that was a no-brainer.
HIGHLIGHTED FEATURES:
*BEAUTIFUL property with so many places to take beautiful pictures
*Only one wedding per day on the property.
*Bridal suite and groom's lounge for getting ready pictures and relaxing/storing personal belongings on the day of.
*Easy to get to with clear parking signs for wedding guests and plenty of space for a school bus-sized shuttle to transport guests.
*Two options for reception space; we chose the barn because it was so pretty that we barely needed to decorate. Also our wedding was about 100 people and so the appropriately sized space felt right. It came with some white string lights strung around some of the barn's support beams. With 100 guests, it also easily had enough room for a photo booth. It was a 95 degree humid and sunny day, and with the air conditioning and fans on, the barn was tolerable inside.
*The patio outside the barn was open all night and folks really seemed to like going out there to chat, sit in the cool night air, and relax a bit.
THE STAFF:
*Brian and Loree were very responsive throughout the planning process.
*Michael and Mary were incredibly helpful the day-of. These folks are not the same as day-of coordinators but we absolutely didn't need a wedding coordinator day-of for two reasons: First was that Michael and Mary were amazing and the second was because all of our vendors did an amazing and outstanding job. Michael and Mary got us lined up, gave us warnings, were available for questions all day, and made sure the Bride and Groom had cocktail hour signature drinks and hor d'oeuvres set aside after pictures during cocktail hour.
*Rehearsal was quick, fun, and efficient thanks to Michael!
Sure Springfield may be a "wedding factory", but they do a damn good job and it means they are very experienced professionals that run a perfect day.
RULES:
*Flexible with vendors: only requires a specific caterer but provides recommendations for other vendors. Very fair about their rules around vendors (for example, the winery doesn't require you to buy their alcohol and they don't charge a cake cutting fee).
*At first we thought the wedding schedule was kind of tight: only 5 hours for ceremony, cocktail hour, and reception. However, 2 hours of dancing, especially in wedding shoes, and with the amazing high energy DJ we had all night was definitely enough.
*Some of the rules they sent us ahead of time regarding what food and drink can be in the groom's lounge was a little confusing and sounded quite restrictive. We inquired about it and they let us know that in fact you could have any food and drink you wanted (except red juices) there. So that was relieving. Our items were safe all night and the air conditioning worked marvelously in the Manor.
OTHER THOUGHTS:
*This is a venue you can definitely plan a wedding from afar at. We live in Seattle, but are originally from the Maryland and Pennsylvania area. Except for a tasting and venue tour, we never felt like we had to be on site.
*We will note that Springfield provided a different caterer at the time we signed a contract to have our wedding here, so we're not sure how the current caterer would have affected our decision to book here. However we were very appreciative that when a new caterer was selected, all of our meal choices and prices were still honored, so the transition was seamless. Jeanne was the catering coordinator and had a great experience working with her! Jeanne also was flexible enough to help us coordinate a tasting while we happened to be in town since we live 3,000 miles away from the venue.
*A little advice, don't sit your elders too close to the barns raised floor beams. It just made it harder for them to move around. Our mistake.

Kallie G.

Married on 05/07/2022

Fantastic experience

Brian and his wife Loree are fantastic and we had a beautiful wedding at Springfield Manor! Brian did an excellent job making sure our wedding party had cocktails and food while in the lounge area. Great American Caterers did an excellent job with serving the food and it was delicious! I would highly recommend this venue to anyone and Brian and Loree are fantastic!

Paul S.

Married on 04/25/2022

Best Day of My Life!!

Our wedding was amazing. The venue is absolutely gorgeous and the staff was very welcoming and helpful. We were unorganized and all over the place but Brian settled us down and made sure everything went according to plan. Our families and friends are very diverse in race, background and social status but everyone was treated with respect and great hospitality. Thank you so much Brian and Loree!!

Sue G.

Married on 04/24/2022

Two Thumbs Up!

I have been to many weddings over the years, and I can say with absolute certainty that I've never had wedding cuisine as superlative as what was prepared for our daughter's wedding at Springfield Manor Winery. The food was fresh, hot, delicious, and beautifully presented. Our guests are still gushing over the hors d'oeuvres and the magnificent buffet.

The kitchen staff was extremely professional and friendly. They helped me immeasurably in making sure that all guests were properly served and satisfied, and that all leftovers (of which there were very few because most guests enjoyed second helpings!) were properly packed up. The bartenders and all of the servers were very attentive, welcoming, professional, and friendly.

The banquet hall was BEAUTIFULLY decorated, clean, and welcoming! Two of the walls in the banquet hall have large windows that provide a warm, relaxed, open feeling as opposed to the more claustrophobic atmosphere of a hotel banquet room. The surrounding scenery is exquisite, particularly the mountains, which is all visible from inside the banquet hall through the large windows.

The Catering Director, Brian, is/was an absolute superstar before, during, and after the wedding. He left no detail unattended and worked tirelessly to ensure that our evening was as perfect as possible. His energy and caring were boundless.

Our daughter is an only child, so this was our only opportunity to host and celebrate a wedding with an offspring. All of our guests, the band, and most importantly our daughter and her new husband were thrilled with the entire experience.

We highly recommend Springfield Manor Winery for any important occasion.

+ 2

photos

Becca K.

Married on 01/09/2022

The Best of the Best: A Breathtaking Venue and an Amazing Staff

I was one of SFM's first COVID cancelations, originally set to have my wedding on March 27th, 2020. Brian and his staff have been absolutely amazing throughout the process of postponing our reception. Every time we contact the venue with a question or a concern, they seem to really listen and are always very responsive.

When we were touring venues, I knew right away this was where I wanted to get married. The views are beautiful and there is something peaceful about the atmosphere. From the tour, I felt like I could trust Brian to pull off any wedding. Although we ended up getting married in my husband's living room, we are SO excited to finally celebrate with our friends and family in September 2021. I could not be more grateful for this venue!

Carrie Q.

Married on 10/23/2021

Amazing venue

All of our guests cannot stop telling us how beautiful our venue was. We're so happy that we went with Springfield Manor. Brian, Loree, and Michael were all incredible helpful at every step along the way.

Amy H.

Married on 09/16/2021

What an incredible day and experience

Springfield Manor is a beautiful timeless venue it has a staff that goes all out to give your bride and groom the day they dreamed of. It is priceless to have Brian and Loree be there each step of they way - to planning, keeping things on time, helping with boutonnieres and last minute details. The caterer was amazing, and all the vendors that Brian recommended had such a high quality of service. 5 Stars and so many thanks for the day that they blessed us with.

Morgan F.

Married on 09/12/2021

Perfect day!

From the beginning, Brian and Loree were amazing. We knew when we toured that they would be the perfect place to get married! Down to the last detail, the day was perfect! Thank you guys for making our wedding a literal fairytale!

We also want to thank Michael C. Who was our day of coordinator that helped SO MUCH!

+ 4

photos

Jacqueline B.

Married on 05/21/2021

Better than I dreamed!

The character limit on my review doesn't do my thoughts justice! We LOVE Springfield!

My husband and I got married at Springfield Manor on Friday, May 21, 2021. We booked our date in September 2019 and we were lucky enough to miss the worst part of COVID. During our tour, Brian showed us around with ease. We could tell he really knew what he was doing. He even gave us some honest recommendations as to why we should book on Friday for cost effectiveness like we were originally thinking. His transparency was appreciated.

Throughout the whole planning process, Loree was a huge help. I knew I wasn't the only bride sending her questions due to the ever-changing COVID landscape, but she was always quick to reply in a friendly manner and provided as much info as possible.

The bridal suite for day-off getting ready is included in your package, but I booked the room for three nights, two before the wedding and the night of for ease. BEST DECISION EVER. The suite is gorgeous and the inn keepers were *so* nice. I think I was the only person at the B&B for those first couple of days so I essentially had the place to myself. During all the running around, it was amazing to have the beautiful place to relax a bit in the morning and enjoy tea outside. One of the inn keepers kept in touch via text and offered anything I needed, at any time. She was so kind, as were her two sons who helped with check-in and breakfast. The soufflé was delicious!

The ceremony and reception space itself is stunning. The backdrop to the pergola against the mountains was a dream. People commented on how it looked so perfect like a computer desktop wallpaper! Inside, the ballroom is light-filled and open, a perfect setting to customize the space to fit your vibe. The property is so clean and well-maintained. My guests loved the pretty fountain outside. My photographer commented on how it felt like being in France between the fountain and lavender fields which were just starting to bud. Makes for phenomenal pictures.

The whole experience was seamless. I could not have asked for anything more and if I had the chance to do it all over, hands down I'd choose this venue again. It helps that the venue uses an exclusive caterer, Carriage House. While some might find that to be a downside, I loved that they were familiar with the venue which made for a quick setup and cleanup. Plus, the food portions are really good for the price (relatively for weddings anyways).

The day of the wedding, Brian was on the property and made sure everything was situated. Our wedding party said he was pretty serious with them about respecting the property and whatnot and I'm glad he was — it kept them in check and from monkeying around! Less for me to worry about. You can tell his priority was making sure the bride and groom taken care of. He was at the end of the aisle with a smile and glasses of water for us after we said "I do" and checked on us throughout the rest of the night, bringing us apps and drinks as needed. Brian is a pro, but didn't make us feel like just another couple.

I do recommend having vendors familiar with the venue for many reasons, but mostly because they know the ins and outs of the venue's requirements. It eliminated chances of hiccups and made for a fun, easygoing experience. All of my guests commented on how lovely the place was and what a fun time they had.

We will be revisiting the manor in the coming years and staying in the linden suite again to reminisce:)

+ 17

photos

Kelley A.

Married on 10/23/2020

Amazing Venue - Even Better People

My husband and I, our family, and our guests do not have enough wonderful words to say about Springfield Manor and the people who run it. The venue is stunning, but the staff is what makes it so special.

We had planned to have our wedding in Virginia, but like many couples we were forced to change plans due to COVID. We had already pushed our date from fall 2020 to spring 2021, but now 2 months before our wedding we had to find a new venue and almost all new vendors. To say we were stressed was an understatement. We rushed to schedule a meeting with Brian of Springfield Manor to tour the venue and talk logistics. I was frantic and unsure how we could pull this off. Brian was not only unfazed by our timeline or to do list, he was also emphatic that I stop worrying immediately. He said in no uncertain terms that Springfield Manor would make sure we checked all the boxes by all the right dates, and that our wedding would be wonderful. Since the alternative was to continue my downward spiral, I was grateful to let go and take him at his word. He and the rest of the staff at Springfield Manor did not let us down, in fact, they exceeded all expectations with their professionalism and exceptional hospitality.

We rented out the entire Inn for the bridal party and close family which was amazing, and I highly recommend to any bride! The rooms were beautiful and well appointed, and it made everything that much more special that we could all be together. Upon arrival the inn keeper, Cory, was waiting to help each guest unload their car, shuttle supplies, and show us around the grounds. We did not travel light…but Cory insisted on helping until the last guest was settled, and he did so with a smile on his face. Whenever we had a question, or needed anything at all, Cory was always close by and ready to help. He really made such an impact on our experience; we were so grateful for his and his team's hospitality and tireless work ethic.

Springfield Manor worked seamlessly with the few vendors we were able to keep from our original plans. Thankfully, they were also ready with recommendations for all the vendors we still needed like catering, alcohol, hotel blocks, transportation, cake, and décor. Many venues offer a preferred vendor list, but not all preferred vendor lists are created equal. Each vendor Springfield Manor recommended was clearly deserving of their spot on the list, and equally as great to work with.

On our wedding day… it down poured. We had planned on having our ceremony outside, and I was sad to say the least. Our day of coordinator, Michael, waited until I was ready to give him the (inevitable) word to move the ceremony indoors, and then he took care of every other detail. They already had a great backup plan in place and worked with the vendors to rearrange the floor plan, florals, and décor without really involving me which was greatly appreciated. Though it was different than what we had planned, our ceremony was still beautiful and went off without a hitch for us or our guests! Michael made sure everything ran to schedule, guests were happy, and my husband and I didn't have to worry about a thing. To this day, I am not aware of any mishaps, and I think that is testament to how prepared and professional everyone at Springfield Manor is.

Springfield Manor as a venue is so beautiful and the accommodations are absolutely lovey. But really it is the professionalism and hospitality of the people running the show that made our experience so special and worth writing this review for. Everyone bent over backwards to make sure we were happy and taken care of. We are so grateful we had our wedding at Springfield Manor and would confidently recommend them to any couple.



Kay H.

Married on 10/21/2020

Beautiful Fall Wedding

We had a beautiful October, Covid-Free wedding at Springfield Manor. We cannot thank Brian and Loree enough for all the attention they paid to helping us with the wedding during this time.

Brian and Loree explained everything their venue offered in detail, and returned all follow-up calls and/or emails within 24 hours whenever we had a question. They were flexible and easy to work with, so much so, even our vendors stated they were one of the best venues they have worked with. We had ushers onsite who took our guests and vendors temperatures, while we provided everyone with hand sanitizers and masks which we required the 50 person guests to wear for the outside ceremony and inside reception. All tables at the inside reception were socially distanced, and everyone had a great time!

Everything came together for our very special day. We thank God, Springfield Manor and its staff, our vendors and especially Brian and Loree.

Michael and Kay Richardson
October 21, 2020

Crystal

Married on 10/10/2020

Absolutely perfect

My only complaint is they are a little on the pricer end. But the location is absolutely beautiful. My photographer and I had too many places to get great pictures. And the staff was always nice and was easy to work with, especially with Covid happening.

Melissa G.

Married on 09/19/2020

Picture Perfect Wedding

We just got married on September 19, 2020 and everything was so amazing!!! Everything I had hoped and dreamed of came true that day. Getting married during covid was not ideal but everyone at the venue worked with us during these times. When my husband and I first went to go visit the venue, we knew this was the one. We had been to 4 previous tours but Springfield just blew us away! We even canceled other tours we had scheduled for that week. Brian and Loree are very easy to work with and I would highly recommend this venue to anyone and everyone!!!! They also utilize Carriage House Catering which was incredible. The food was good but more importantly, the staff was fantastic. If you are looking for gorgeous scenery and amazing service, go with Springfield! You will not be disappointed. :)

+ 11

photos

Jordan B.

Married on 09/13/2020

Planning for a 2020 wedding!

I toured Springfield Manor and it was an obvious choice. Brian took us to see the different getting ready spaces in the Manor, cigar lounge, and gave us an overall feel of what the BnB would be like. The property was gorgeous! Both the barn and the ballroom are amazing - we asked for availability and booked the ballroom, and I can't wait for our wedding day. Thank you to Loree for working with us via calls, emails, and to Brian for taking us for another tour. It was an extra touch to seal the deal. Can't wait!

Paul M.

Married on 07/04/2020

PERFECT Event at Springfield Manor in Thurmont, MD

Brian & Loree were exceptional every step of the way. I would give them my highest recommendation. Everything was perfect, like a well oiled machine. They will make your event an experience that your guests won't soon forget.

Hillary S.

Married on 10/06/2019

We loved our experience at Springfield Manor

We had a perfect day at Springfield Manor for our wedding. Despite rain all afternoon, the sun started to come out 30 minutes prior to the start of the ceremony, the staff quickly worked to dry all the seats so we could have our dream ceremony outside.

Venue was amazing; Brian and Loree are great to work with. Always quick to respond and accommodated all our requests. Our day of coordinator Mindy was wonderful as well. Reception was a blast!
Are you interested?
Send a message