Reviews
4.7 out of 5 rating
Quality of service

4.9 out of 5 rating

Average response time

4.5 out of 5 rating

Professionalism

4.7 out of 5 rating

Value

4.7 out of 5 rating

Flexibility

4.7 out of 5 rating
94%
Recommended by couples
Awards
20 User photos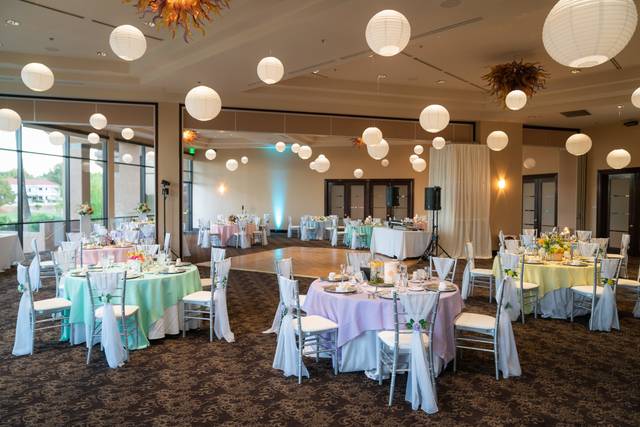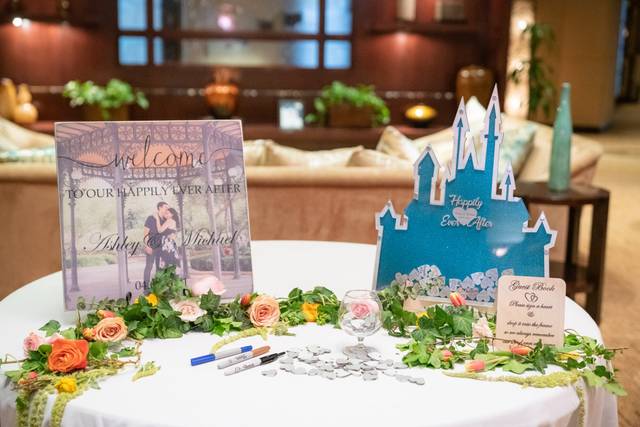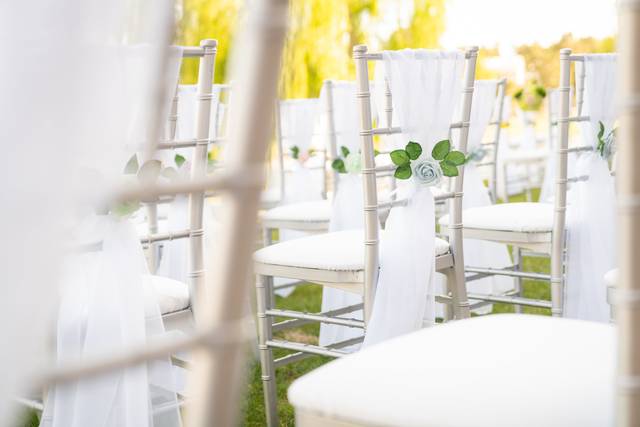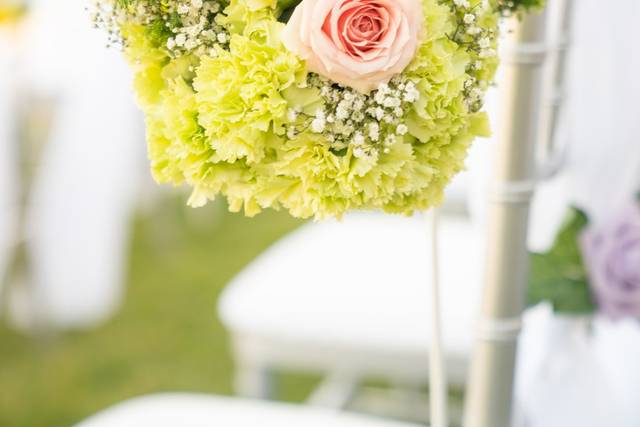 + 16

photos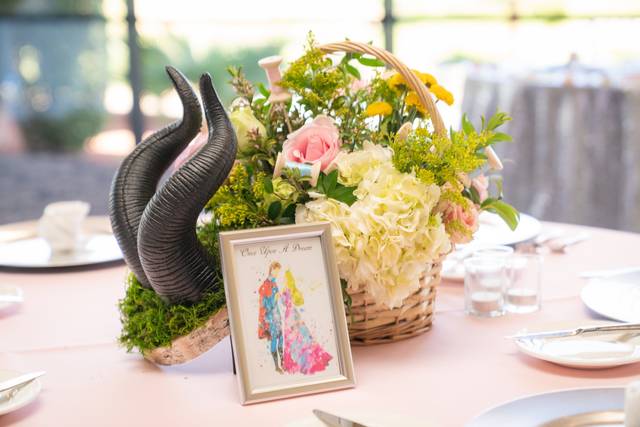 Featured

Marecia D.

Married on 06/19/2021

Amazing 🤩 venue

My wedding was spectacular, we can't stop talking about it. Everything turned out perfectly! Our wedding coordinator Nikki Beige was amazing. The staff was excellent. They're truly go out of their way to personalize your most memorable day. The food was great, wedding cake was terrific, and bar was top shelf. I would highly recommend. I couldn't have picked a better venue for my destination wedding and have everything turn out perfect. Thanks Spanish Trails.

Ashley B.

Married on 04/03/2021

Becerra Wedding Perfection!

I cannot thank Laura Harper enough for being the best Wedding Coordinator. We got engaged in 2019 and had plenty of time to plan since we wanted a Spring wedding in 2021. We looked at numerous venues in Las Vegas and when I toured this venue and met Laura. I told my fiancé this is the place. It is a beautiful venue that has a spectacular waterfall we said "I Do" in front of. The food was amazing! Even with the pandemic Laura kept me up to date when we got close to the wedding day on what the protocols were. I had a Disney themed wedding, which came with a lot of details. Laura executed all of them flawlessly. She made sure everything looked exactly how I wanted it. Me and my bridal party were able to get ready in the "card room" so that I did not have to worry about transportation to the venue. I can honestly say, the main reasons I chose this venue was not only how beautiful it is, but also for how amazing Laura is. She truly made the day/night go without a hitch.

+ 5

photos

Danielle R.

Married on 10/10/2020

Janzen/ Ross Perfect Wedding 10/10/2020

Laura Harper helped make our Wedding day the most perfect day ever! ❤️❤️

She was absolutely amazing with every detail!!

Are you interested?

Send a message

Danielle C.

Married on 12/21/2019

Cannot Recommend Them Enough!

My husband and I got married at Spanish Trail Country Club in December of 2019. From the beginning, Laura and her team were fantastic to work with. We used their wedding package and could not have been happier with the food, DJ, florist, and photographer. The venue itself was beautiful and our guests could not stop talking about it. Laura made the entire process and day-of so easy, even the smallest details were covered. We looked at a lot of places before deciding on Spanish Trail, and no one else compared in the level of care, understanding, and flexibility that we got here. Highly recommend!!

Patricia

Married on 05/26/2018

Spanish Trail CC was the perfect place for our wedding! Let me start off by saying that we planned our wedding from across the country and Kathy, Laura, and staff were there for us every step of the way. From our initial visit, to the food tasting, to the cake tasting, to our rehearsal day and wedding day... perfection!

Venue: beautiful country club with modern interior and well-kept grounds. We had an outdoor ceremony near the fountain and it was gorgeous! The sunrise room was large enough for our 75 guest wedding. Our wedding guests are still talking about the beautiful setting.

Food: DELICIOUS! Not only was all of the food great (salad fresh, chicken and beef moist, vegetables delectable) our cake was perfect too! My now-husband was in town to do both the food tasting and the cake tasting and he was met with delicious food and great service. Have you ever heard of cake cutting fees? Outrageous! Not at Spanish Trail. The package we decided on included the cake and there was NO CAKE CUTTING FEE! HOORAY! Since i'm more of a "bride-chilla" than "bride-zilla" I told Kathy what flavors we wanted (3 tiers, all different flavors) and mentioned that I wanted an elegant cake with a bit of purple icing and they delivered a beautiful cake! (see picture.)

Value: excellent.

Customer service: wonderful. Our emails were answered in 24-48 hours. We brought a few decorative items and party favors and Kathy and the staff took care of setting up everything. We wanted our rented chiavari chairs outside for the ceremony then moved indoors for the reception and it was handled effortlessly. The recommended DJ/photograpers, Knight Sounds Entertainment, were great. And... one of the best things we did... we ordered bulk Costco flowers for the reception, that were delivered directly to STCC, and Kathy received them without a problem and even offered to arrange our centerpieces, with vases that we provided. That was the cherry on top! We recommend STCC 100%!

Miranda

Married on 04/14/2018

I ABSOLUTELY ADORE KATHY! My wedding isn't until April of 2018 but I have never been more stress free in my life! I can't even put into words how relaxing this process will be with her. At first, my fiance and I came in to see her for a venue tour. This was the first venue we looked at in our planning and although my parents are paying for it, I wanted to originally see as many venues as possible and then eliminate the obvious ones and show them the rest so it would be more peaceful for them. Kathy asked us our budget (which no other venue did) and worked with us so incredibly well. After seeing a few more venues, I found myself constantly comparing it to Spanish Trail but more so comparing all the other event directors to Kathy and let me be the first to tell you, not a single one came close to the kind, whole-hearted and down to earth person she is. Second, we brought in my parents. That's always nerve-wrecking for my considering the fact that my mom used to be a wedding coordinator so she definitely has her own opinions on things lol but they loved her, as I knew they would! I can't wait for this journey and I am beyond happy knowing that Kathy and the Spanish Trail team will be there every step of the way :)

Morgan

Married on 03/23/2018

We wanted a place that could tend to our needs and let us express ourselves in a way that wasn't so cookie cutter. We searched at a few wedding venues that were very strict and it just wasn't the exciting experience we thought it was going to be. Our first meeting with Kathy was so amazing, she has done hundreds of weddings and really knows what she is doing. Being we are both in our twenties and first marriage, we didn't really know what to do our how to go about doing things. She helped us along the entire journey, she is quick in email response times no matter how big or small the question/ task was. We told her what we wanted and she went above and beyond what we could have ever hoped for! Laura, Kathy's right hand, is equally as wonderful as Kathy- her creativity is remarkable and her smile is contagious. From the photographer, to the cake, to the entertainment.. We used everyone offered through Spanish Trail (but not required) and they were top notch! If you want the most jovial, and BEAUTIFUL wedding in Las Vegas, go to Spanish Trail. Kathy and her five star team will not disappoint.

+ 2

photos

Joy

Married on 12/17/2017

Kathy and her crew made sure that our wedding was absolutely perfect! The planning process was so smooth. She has it down to an art! Leading up to the wedding, we met regularly to go over details. On top of that, I pretty much bombarded Kathy with e-mails but thank goodness she has the patience of a saint. On our wedding day, I swear Kathy was literally everywhere making sure that every little detail was perfect for my husband and I. Not sure how she does it, but I'm so thankful for her and her crew. Everyone at the Spanish Trails Country Club were so courteous and lovely! Thank you all!

+ 2

photos

Tiffany

Married on 04/22/2017

WOW! My wedding day was absolutely magical and I owe it all to Kathy and her team! From the initial meeting, Kathy put me at ease, worked with my budget and was always timely answering all my pestering e-mails. The day of, Kathy and her assistant Laura took care of everything! Everything went perfectly, the food was fantastic, the venue is absolutely gorgeous, all the staff is super courteous. The day was a dream! I'm so glad I chose Spanish Trail CC! Thank you Kathy and Laura, you were amazing to work with! <3

Arielle

Married on 07/09/2016

Let me start by saying wedding planning is not for me. When my fiance proposed we both agreed to a simple ceremony with just immediate family. His mom quickly vetoed that idea, offered to pay for the wedding (which we later regretted) and insisted that we have a wedding for her only child. We were going to get married in Michigan, where I'm from, but family drama on my side killed that idea as well. So here comes Januar, we'd been engaged 6 months and wanted to get married in 6 months. I started really looking at venues but with our tight budget many of them were out of reach. A friend recommended we look at Spanish Trails. I did and it was the best decision I made, outside of saying yes to my now husband. Kathy responded quickly and insisted she could help, even with our small budget. I went by myself first, expecting to be let down. However, when I met with Kathy, I knew Spanish Trails would be where I say my vows. Kathy made wedding planning fun again. She bent over backwards to accommodate all of our needs. She even met with my MIL to ensure her that the Persian customs she wanted would be implemented. Kathy helped with every single detail of the wedding. She ordered my flowers, gave recommendations for dj, and when our pastor had to back out at the last minute, she quickly found us a replacement.

On the day of the actual wedding she was a gem. Guests from my husband's side showed up late but Kathy never seemed stress. She was a complete pro. Even when my MIL wore a WHITE, LONG, Crop Top dress she came in, gave me a warning, and continued to have the champagne flow. Everything Kathy does is executed to perfection, and my day came together seamlessly. I know there was drama the day of, because I've heard about it now, but Kathy and my bridesmaids kept it all away from me. I also want to mention Kathy's assistant, Laura. I only met Laura on the day of the wedding but she was such a huge help. Go with Spanish Trails, it's the best!

You will not be able to find a better venue or better people to work with! The place is gorgeous, the food is delicious, they were easy to work with and went above and beyond the "cookie cutter venues in Vegas". It was truly a blessing to find this place and work with Kathy. We could not have had a better place to have had the wedding. Thanks to Kathy and her team everything went smoothly and in every interaction Kathy showed that it was very important to her that our wedding was not only stress free but perfect. I loved my special day, all our guests were impressed by the venue and the food. I can only repeat the best advice I can give you again - you will not be able to find a better venue or people to work with than Spanish Trail Country Club. Everyone always says that there is always something that goes wrong at a wedding and I can tell you, mine was perfect and thanks is due to Kathy, her team and the beautiful Spanish Trail venue.

Megan

Married on 04/23/2016

I cannot rave about Kathy and her staff enough, from the moment we met with her up until our wedding day she was probably the best person I could ask for. Obviously it being our first wedding we were unaware of where to start, where people stand, what etiquette is - everything. She helped us plan our entire wedding from vendor recommendations, the perfect food and decor. She is the best! Our wedding was originally at another golf course that was purchased by a developer and Kathy made our transition over to Spanish Trail amazing and worked with us. Her entire staff is excellent!! You will not find a more gorgeous place to get married or better people to work with.

Florayda

Married on 02/14/2015

Kathy is great! From the first time my fiance and I met with her, we knew we were in good hands. Kathy is very professional and knowledgeable. She was able to meet our needs and wants within our budget. She is also very responsive. Every time I email her with questions, she responds in a timely manner and provides detailed explanations. I would highly recommend Spanish Trails and Kathy is one of the reasons why we chose to hold our wedding there.

Edith

Married on 01/23/2015

It took me a while to find a venue. I found Spanish Trail Country Club through the ever after website. Kathy was great to work with, she was very understanding and patient with all my questions and requests. Spanish Trail is such a beautiful place that I didn't hesitate to do the wedding there. Everything turned out to be better than I expected and wouldn't change one thing. I highly recommend this place to anyone.

Beautiful venue! They were amazing and provided excellent service. Very professional and kept us on time.

Sheila

Married on 03/15/2014

I work in the Wedding industry in the Napa Valley so I came with a little different perspective.
*This property is beautiful. The photos they have on their website do not do it justice! The waterfall behind the ceremony is amazing! The chandlers in the reception hall are killer!
*The layout of the space is conducive to an all-day private party with the pre ceremony, ceremony, cocktail hour and reception all having their own space, so your gusts don't feel like there in the same room the whole day!
*The food is top notch! I come from a catering background so it was important that I impress my family with my wedding food. Kathie helped me design a duet entrée course that did just that!
*getting ready in there club locker rooms was so much fun. These are nothing like your high school locker rooms, this is something totally different. They have a huge vanity mirror that your hair and make-up artists can set up at. A Shower… just in case.. you never know! A sitting room for your girls to relax in
*Kathie was great through the whole planning proses. She was the deciding factor in booking this site! I was not going to leave my weddings in the hands of unseasoned newbies, Kathie is a seasoned veteran who has seen it all!! I 100% trusted her with my special day and it paid off! Her and her staff did more then I expected the day of the event to make everything perfect!
*The staff the day of the event were well dressed, perceptional, kind and did an amazing job.
*Thinking you are getting a "bang for your buck" is relative to where you live in the country. Coming from Napa I am used to wineries renting for $10,000-$15,000 for a wedding (before food, rentals and bar). Our wedding was for 90 people and it was around $11,000 for the rental of the space, the food, the bar and all the equipment. From my perspective this was an amazing deal!!!
I have seen a LOT of wedding venues in my day and I can not recommend Spanish Trails county Club enough!! Kathie and her team are am

Dominique

Married on 02/22/2014

From beginning to end Spanish Trails was professional. They always answered my questions and in a timely manner. They made my wedding day perfect!

Jenni

Married on 06/18/2011

Spanish Trail is the beautiful venue where we had our ceremony and our reception. The food was great, the staff was fantastic and the decorating was more than we could have asked for. They really went above and beyond in making sure our day was perfect and let me tell you....it was. Thank you to Kathy and her team at Spanish Trail!!

Sabrina

Married on 04/08/2017

My husband and I got married at Spanish Trail Country Club on April 8th, 2017. I need to RAVE about the professionalism, kindness, and friendliness that ALL their employees exude.
My husband and I looked at 10 different venues to have our wedding at but nothing seemed perfect for us. Often, we found other country clubs and venues to be overpriced with "hidden costs". After our 10th venue visit we were tired. We didn't want to look anymore and became frustrated with the whole wedding planning process. When we went to see Spanish Trail all of our frustrations went away. Finally, we found a wedding venue that got us!
Kathy and Laura made us feel so welcomed, special, and happy, unlike any of the other venues. From the start they were flexible, accommodating, and understanding. They helped us execute all our crazy Pinterest projects and saw our vision. They responded with e-mails in a timely manner and made the wedding planning process stress free. They allowed us to visit the ceremony and reception area to show family.
The venue is stunning. There are several different areas for the ceremony, cocktail hour, and reception. We were planning on an outdoor ceremony, but the weather was too windy and we had to move it inside. Kathy called me the morning of our wedding, suggested we move the ceremony inside, but gave us the ultimate decision on what to do. They decorated the ceremony area so nicely, no one even noticed it was supposed to be outside.
I would strongly suggest having your wedding at Spanish Trail Country Club, you will be so happy with your choice. Kathy any Laura make the whole process so easy. They even walk you through your entire day and make sure everything runs smoothly. I know we could not have had such an amazing wedding without them!


Cadie

Married on 01/14/2017

If you are still looking for a venue, stop now and choose Spanish Trail Country Club! You will not regret it! Especially if you will get to work with Kathy and her team. I did not have the luxury of hiring a wedding planner. I was on a pretty tight budget, but I still wanted a beautiful experience for my wedding. My husband and I looked at several venues, some of them I would have been willing to sign a contract for, but luckily my husband had a better vision than I did. He would notice things like the ceiling height or the location of the restrooms that I was overlooking. When we first walked into this venue, we were offered bottled water. It was Evian. That gesture, combined with how gorgeous the venue was, my heart sank thinking there would be NO way we could afford this venue. To our pleasant surprise, Kathy did something NONE of the other venue coordinators did. She asked us what our budget was! All the other places we looked at, asked us how many guests, what date, etc. then gave us a print out of the pricing and that was it. There was no discussion of any flexibility. With Kathy, she sat down with us and went through our budget, comparing it to the items we wanted for our wedding (flowers, photo booth, DJ, cake, etc.) and showed us our options for Spanish Trail (venue/food/beverage) for our reception (we were married at a church). We were shocked to find out that this place could fit our budget! We were so thrilled we wanted to sign the contract right then and there! But Kathy encouraged us to take our time and think it over, she would notify us if someone else inquired about our date. We actually ended up changing our wedding date to fit into the schedule for this venue, that is how much we wanted this venue! I could not have asked for a more perfect experience. Everything was beautiful! I'm SO glad we chose Spanish Trail for our wedding, I would highly recommend this venue to anyone! Food was amazing, the setup was perfect, the whole experience was easy!

Blanca

Married on 04/15/2016

Kathy and Laura are AMAZING! We had a same sex marriage and they were so welcoming and inviting. Kathy was a huge reason why we decided Spanish Trail to any other vendor. Kathy recommended amazing vendors. Of course we had hiccups in the wedding, but they had a plan..! What an amazing staff, we had the flexibility to change things if needed. With the help of everyone at Spanish Trail we were able to have our dream wedding.
Thank you

Dawntaya

Married on 07/01/2017

AMAZING! My husband and I had our ceremony and reception here ! Kathy and Laura did an amazing job! They handled EVERYTHING! I had no worries at all. Everything came out beautiful. They were on top of their game. The day of was so stressless. Everything was set up and beautiful. The team was so professional and knew exactly what they were doing. They worked with us from the very beginning even with our budget! I would recommend this place to anyone ! Everything came out PERFECT.

Oh, the hardest part of wedding planning - finding a venue! We started our search roughly a year before our set date and it was quite a feat. We actually had the help of Ever After (a free venue searching tool) to help us find Spanish Trail. Typically you have to be a member to have an event here, I believe, but we were able to book anyway with the help of ever after, so that was great. Seeing that many venues in Las Vegas are country clubs, hotels, or some tacky garden, we were limited on having our 'unique' wedding. But once we step foot in STCC, all those unique 'wants' and 'needs' went away. Kathy, the coordinator, was extremely helpful, professional throughout the planning process. We had a specific budget and she was able to help us plan our big day all the while staying within the budget. Other venues we visited had approached us differently and told us "it costs $XXX.XX per plate, $XXX for apps/drinks/etc" and so we were hesitant. Kathy actually saw our budget and said "Ok, we can do this and this and this with that budget" and we were sold! Everyone talked about how beautiful the venue was and it looked 100x better all decorated. It was already beautiful without the decor! Can't thank Kathy, Laura and the team enough for allowing us to have our special, flawless day at STCC.

Jessica

Married on 04/20/2013

The place was amazing looked beautiful major problem with the gate it didn't follow my guest list and caused me to pay so much extra money.

Crystal

Married on 10/12/2019

Spanish Trail Country Club in October 2019

We had our wedding at Spanish Trail Country Club in October 2019. Originally our wedding coordinator was Kathy who had a lot of experience there, but she moved on to a new company. Laura her assistant became the new coordinator and took over with where we left off with Kathy.
Pros: With our first meeting with Laura, she was fairly detailed and accommodating with our requests. She followed up with us whenever we had questions. Overall, we thought our wedding went well at the time.
Cons: She was not the best at commutating sometimes, as she said our emails went into her spam box or she missed our texts, calls, voicemail. So, we had to send multiple messages to get a hold of her. We were told by my father and guests that there were a few things wrong that happened during the wedding. The directing for them to go back to their seats was confusing from the cocktail hour to them being seated for grand entrance because there was not enough directions/communication. We also heard that there was a long line at the bar due to there being only one bartender. It would have been nice to have 2 bartenders for the number of guests (130) we had. After the cake was cut to be served for the guests, the waiter informed my father that the guests would have to get the cakes themselves from the cake table. So my father ended up having to bring the cakes to each table. I was very disappointed because I expected the waiters to have brought the cakes to the table or we should've been told otherwise. Lastly, with typical tradition we should've been provided with the top layer of our wedding cake, but they didn't save it for us. We even had a side sheet cake and it wasn't used for the guests and they gave that back to us instead. We followed up with Laura multiple times with texts and emails after the wedding regarding our issues and she only responded once that she was going to get back to us and she never did even though I followed up again through texts and emails. She just completely ignored us and left us hanging. We just wanted some type of closure for what had gone wrong at the wedding. We no longer felt like we mattered to her since the wedding was over.

Are you interested?
Send a message