Reviews
5.0 out of 5 rating
Quality of service

5 out of 5 rating

Average response time

4.9 out of 5 rating

Professionalism

5 out of 5 rating

Value

5 out of 5 rating

Flexibility

5 out of 5 rating
99%
Recommended by couples
3 User photos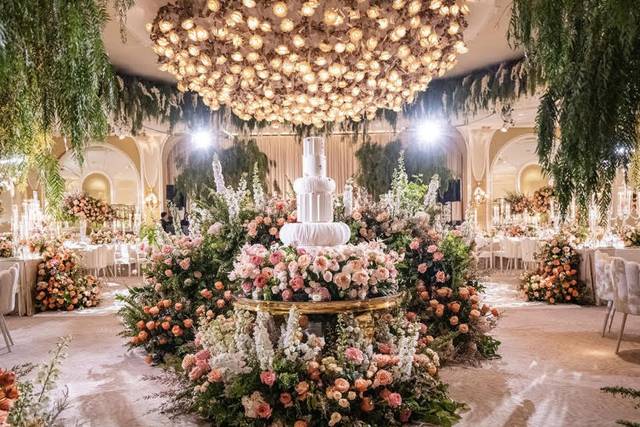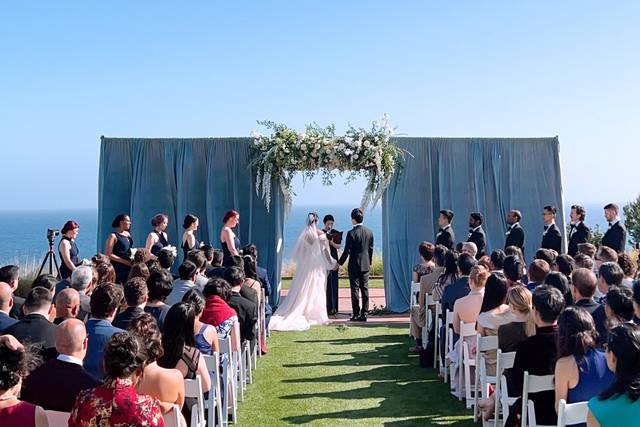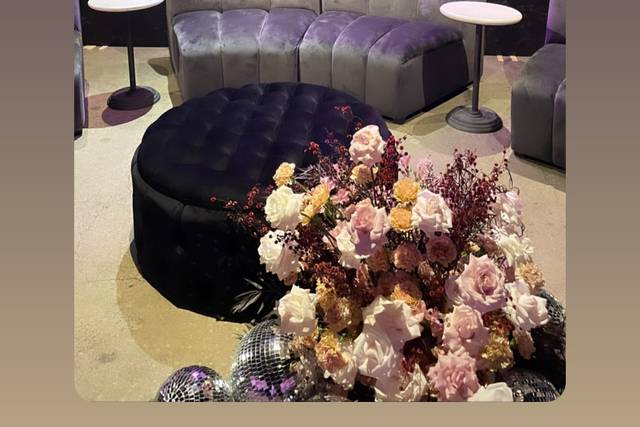 Rosaline J.

Married on 06/24/2023

An incredible dream team!

Nancy and Paean are nothing short of spectacular! As a very picky person, choosing a planner was not easy for me. I interviewed many different people and when I landed on So Happi Together, I knew I would be in the best hands. These amazing ladies do not miss a beat - their organization skills, professionalism, responsiveness, and attentiveness exceeded my expectations. Not to mention, their creativity and keen eye for design turned our wedding into an absolute fairy tale that our guests could not stop raving about. I literally cannot find one complaint. They are the best of the best and it has been an absolute pleasure to have worked with them on our special day!

Arthika C.

Married on 04/09/2022

Planners with heart, vision, and a keen attention to detail

The team at SoHappi Together is immaculately professional yet makes you feel like family from the moment you commit to the crazy wedding planning journey together. They are so well-established locally but also have incredibly vendor connections beyond which is 90% of what makes or breaks a wedding within budget. They were also indescribably helpful when we were having issues prioritizing different elements of our wedding to stay within budget and worked with us to get the exact aesthetic we wanted for the day while keeping us cost conscious. But beyond all the important factors that make them capable, reliable, unparalleled planners, their team was just so beyond FUN to work with. They're a group of sweet wonderful people who really make you feel like you're the only couple in the world despite being in such high demand and exclusive about their planned events. They become a part of your family--one of our favorite clips from the evening was the mother of the bride enjoying some quality time on the dance floor with our primary planner. We could not have imagined our day without them. Your planner is the first and most important step on your planning journey and there is no need to give it a second thought--SoHappi Together are worth the investment to have an unparalleled once-in-a-lifetime day!

Erinna P.

Married on 12/18/2021

Best wedding planner! Hire So Happi Together you won't regret it

Nancy and Pae made our wedding day the best day! Many guests shared that it was the best wedding that they have attended. They helped us choose the best vendors and venue for our vision. Their attention to detail, communication, organization skills, and eye for design resulted in a wedding better than we could have ever dreamed of on our own.

Are you interested?

Send a message

Betsy B.

Married on 11/05/2021

Pae Wang, Lead Planner, Saved Our Outdoor Wedding After Three Wedding Date Changes & Rain!

Our relationship w Pae spanned 2 1/2 years due to Covid. Throughout, Pae was extremely professional, detail-oriented, has exquisite taste and many creative ideas. Her vendors are amazing: the band she choose, Soultones, had everyone on the dance floor & her florist, Heavenly Blooms, made the wedding venue "heavenly"! She is warm and caring, a good listener and positive. She went the long road in persevering with us each time we had to cancel the wedding. She worked tirelessly with our venue and vendors to negotiate new dates and contracts and all without any cancellation fees! When rain precluded having an outdoor space one week before the wedding, again Pae worked tirelessly with Silverado Resort to secure an indoor space. She transformed the ballroom into a gorgeous, airy, modern space with draping and lovely soft lighting. I walked through the door and my first reaction was..."this is magical". She was wonderful with the whole wedding party at the rehearsal ceremony and got all the young adults in line with grace and humor. Impressive. Pae will always be one of the fondest memories our daughter's wedding!
Betsy Bowersox, Mother of the Bride, November 5,2021

Hannah B.

Married on 11/05/2021

Absolutely amazing! We are obsessed!

I don't even know where to begin to express our absolute adoration and LOVE for Pae and the extended So Happi Together Team! Not only is every member of the team incredibly friendly, patient, organized, creative and efficient, but they have an incredible eye for beautiful weddings all while making their clients feel comfortable and confident the entire process through. We had to postpone our wedding twice due to Covid - Pae made the process of rescheduling all our vendors and venue so easy and painless, I don't know what we would have done without her! I'm truly going to miss these ladies now that our wedding is over - they are 100% the BEST wedding planners out there who also became wonderful friends! WE ARE SO HAPPY WE WORKED WITH SO HAPPI!!!!!!!!!!

Marci A.

Married on 10/30/2021

absolutely phenomanal!!!!!

if you want the best wedding of your life, choose so Happi together. Pae & Nancy are the best pro's in the wedding business. They are exceptionally organized, extremely creative, & resourceful with your budget. I want another wedding just to work with them again.lol. they made sure my day was flawless and created the most epic wedding of the century. My friends, fam, and coworkers can't stop raving about it and it is all thanks to their amazing team! I highly highly, did I mention highly? recommend them if you want your wedding to be legendary! just to hear guests say it was the best wedding they have ever been to should be evidence enough! stop reading this and book so Happi together right NOW!

Heather G.

Married on 10/26/2021

Vendor to Vendor love

Paean and Nancy are amazing- I am writing this review as another vendor who was booked by the couple. They scheduled delivery ahead of time with me and were so helpful on-site when I delivered the cake to the wedding. They covered all the details and were happy to help with timing, flower decoration, and getting the cake into the refrigerator with the hotel. I was blown away by their attention to detail and guidance, many times the cake is not prioritized but they made each detail their job. I am sure they are just as caring with all the details you may need covered for your special day.

Katie N.

Married on 09/12/2021

Best wedding planner ever

Nancy, Pae, and the So Happi Team are such a blessing to myself and my new husband! We have been planning our wedding for over two years, that included date changes and moving the event from Michigan to California. Even with all of the set backs and changes, Nancy and Pae handled everything expertly and with such grace.

They were able to execute the most perfect wedding day for us. Our event had two religions with two ceremonies, a luncheon, and a reception in ONE day. I am not sure how they did it, but the whole day was planned to perfection and it went by so smoothly.

Without their help and constant advice, I know none of it would have been possible. They also were very forthright and honest regarding vendors they recommended. Every single vendor (caterer, florist, band, DJ, photographer, rentals, and many more) were all so professional and were so kind. I am not sure what else we could have asked or wished for.

We have so much love and gratitude for this team. They took us in and made us feel like family immediately. We are really the luckiest to have these angels with us, cannot recommend them enough!!!

Christina N.

Married on 07/24/2021

SoHappi is So Beyond.

I can't say enough about the impeccable job that Pae and the SoHappi team in bringing our special day to life. In spite of a pandemic postponement and wedding day that was very different from what we had planned initially, Pae planned and executed our day flawlessly (including coordinating the postponement with our venue and various vendor teams). Throughout the process, Pae was respectful of our vision, tastes, and budget and provided practical and thoughtful advice along the way. When reflecting back on the day, one of the aspects that stands out for me is how flawlessly everything seemed to flow - I never felt rushed or panicked and Pae ensured that I was informed and taken care of (via my own personal bridal concierge) all day. Pae is worth her weight in gold and I highly recommend her (and any vendor she recommends by extension!) and the SoHappi team for your wedding/event planning needs. Thank you so much for the many emails, texts, and calls, for simplifying decision-making when there were so many things to decide, and for not only being a wedding planner but a friend. For every. single. thing. Couldn't have done it without you. Thank you, Pae and SoHappi!

Kristin K.

Married on 07/09/2021

Above and beyond our expectations

So pleased with this team! Pae was extremely professional, responsive, and gave great advice and excellent recommendations to wonderful vendors. Our wedding planning process was so smooth and enjoyable because of her and our wedding day was better than we could have ever imagined. So Happi is the best!

Gloria

Married on 04/22/2021

Dream team

Nancy and Pae are truly the dream team when it comes to wedding planning. Due to the pandemic, we had to change venues, guest counts, and dates multiple times. Each time, Nancy and Pae were responsive, empathetic, and flexible. Because they have an army of experienced vendors that are super talented, I didn't have to stress at all with the vendor search. This was particularly valuable with the last minute changes that resulted from the pandemic. The So Happi team always puts their couples first. I appreciate that they never pushed us to make certain decisions and that they were so proactive. Nancy and Pae were amazing at bringing to life the ideas I had and executing the day with thoughtful design and attention to detail. Our guests had an amazing time because Nancy and Pae had incorporated all the details and contingencies to ensure each individual had a pleasant experience. After the wedding, I enlisted Nancy and Pae's help to throw my parents a 30th anniversary party. That is how happy I was with their service! I would recommend So Happi Together in a heartbeat and if I ever have to plan another wedding, it will most definitely be with Nancy and Pae. We are so lucky to have met them!!

Grace

Married on 06/21/2019

The Wedding Planning Dream Team

Hiring So Happi Together to plan our wedding was the best decision we made! My husband and I are indecisive and really didn't know where to begin, but Nancy and Pae were able to help us build our vision and bring it to life in just six months! There is so much we didn't know that went into wedding planning, but they made it stress free every step of the way.

Our wedding day couldn't have gone more smoothly. You often hear about wedding day mishaps and stress and tears, but our day was truly perfect. If anything went wrong, we didn't know about it! Nancy and her team kept us on schedule, kept our bridal party hydrated and happy, and went above and beyond to tend to our guests needs. Several of our guests even commented on how wonderful and helpful our planners were, and many of them said it was the most beautiful and fun wedding they've been to.

Nancy and her team are not only talented and professional, but they are also the kindest, sweetest, and most thoughtful people. I highly recommend them to anyone looking to plan an amazing and unforgettable wedding day!

Jenn S.

Married on 09/22/2018

Best planner and best team = dream wedding

Nancy and her team are INCREDIBLE. I don't even have the words to fully express my gratitude and amazement for her team.

Not only were they so responsive and detail-oriented, they went above and beyond in the months/days leading up to the wedding to make sure that our day was perfectly planned, designed and executed.

Hiring Nancy and her team was 100% the best decision we made in the planning process - not only was she available to us day and night, her team was so on it and professional that our wedding day was completely stress free and a literal dream.

BOOK HER. BOOK HER RIGHT NOW!

Jennifer

Married on 06/24/2018

Lance & I just celebrated the best day of our lives a few days ago - our wedding day. We, including our families, honestly don't know what we would've done without Nancy and her So Happi Together team, including Pae, Fane, & Kitty! We want to thank Nancy and her team for going above and beyond, for creating, designing, and planning our wedding, and for bringing to life the vision of our wedding! The romantic venue we chose had only provided the space (which is what we had wanted), and Nancy and her team were so professional, accommodating, and amazing when it came to introducing us to so many incredible vendors (DJ/Band, Catering, Furniture Rentals, Dinnerware, Cake, Linens, etc.)! Nancy has connections with so many amazing vendors!! I learned so much throughout the wedding planning process! :) She truly has a natural ability and talent to cater to each bride and groom, listen, create, and STRENGTHEN their beautiful design and vision for the wedding. Almost every guest has reached out to us saying it was the MOST beautiful, spectacular, and fun wedding they'd ever attended. Nancy and her entire team were so committed to our wedding as well! A pure and honest example of this would be when Nancy had her baby just a few days before our wedding day and came for our wedding set-up to ensure everything looked perfect. It meant so much to my family, Lance, and me that she was able to come. Thank you so much, Nancy, from the bottom of our hearts, for playing such a huge role this past year! Thank you so much, Pae, Fane, and Kitty for all your help, reassurance, and comfort! Thank you so much So Happi Together!! You guys are the best!

Diana

Married on 07/22/2017

Nancy is wonderful to work with and she brought our vision to light.

Pamara

Married on 07/08/2017

For any friends getting married, I would 100% recommend Nancy and the SoHappiTogether team! They made all our dreams come true for our wedding <3

Caitlin

Married on 06/03/2017

Selecting Nancy and her team at So Happi Together to plan our wedding was easily the best decision we made--we loved Nancy from the first meeting we had with her and never looked back. My husband and I come from different religious and cultural backgrounds, and needed to plan two different wedding ceremonies and receptions in a single weekend. Nancy created two very different wedding days that that each was incredibly beautiful, impeccably designed, and far beyond our greatest expectations. For one of the days, Nancy and her team transformed what literally was a pasture into a gorgeous event space that we still are dreaming about. The transformation was unbelievable and a testament to her vision and creativity. Nancy also is incredibly warm and was a joy to work with throughout the planning process. She's committed to her clients, loves and has a real talent for her job, and is just a true gem of a person. We couldn't have been happier with Nancy and her team (and only wish we had an excuse to be able to work with her again)!

Carli R.

Married on 05/13/2017

Best wedding planner!!

Nancy and her team were absolutely phenomenal, both leading up to the wedding and day-of. Nancy was so creative and positive throughout the entire process. I would highly recommend her!

Tania

Married on 02/25/2017

Nancy Park and her team handled every aspect of my wedding with complete professionalism and care! Nancy was pregnant and emailing me from the hospital! There wasn't anything she couldn't handle or do for us! The entire day and the whole experience went off without one problem! I don't think many people can say that about their big day! The caterers and florist and photographers and furniture rentals... she had nothing but the best to chose from! My wedding was gorgeous from head to toe! She's so organized and on top of what you need that she makes the planning process feel fun and exciting!! It was like planning your wedding with one of your sisters! Her entire crew is amazing and some how they are all always on the same page and in-the-know! I'm still gushing to people ten months later about how the wedding was an absolute dream! I have Nancy and her team to thank!!

Joana A.

Married on 12/03/2016

Wonderful. We had a beautiful evening that we never could have ever imagined. Thank you to Nancy and her brilliant team.

Tim

Married on 09/17/2016

We could not be happier with Nancy and her team! She planned and executed our wedding day perfectly. My fiance and I wanted to be fairly involved with the planning process, and she made it so fun and stress-free. From providing us with short lists of vendors that she thought would work well with our vision to offering up tips and guidance to make sure that we were maximizing our budget and staying on point with our wedding tone and theme, Nancy's input was invaluable. I know that we would not be able to select such amazing vendors (linens, furniture, glassware, florist, caterer, etc) without her input. She identified areas where we could save money and highlighted areas where she thought we should spend a little more to achieve maximum impact (she was so right about everything!!).
Aside from her expertise, Nancy is seriously one of the happiest and sweetest people we have ever met. From the moment you meet her all the way through (and after) your wedding day, she is so kind and cheerful. Don't underestimate the importance of having someone like this during your wedding planning process to keep you relaxed :) :) :)
Most importantly of all, Nancy REALLY brings it on day of. She takes care of every single little emergency you can think of. Bridesmaid left strapless bra at her hotel - one of Nancy's assistants drove her to get it. A vendor made an error on the welcome sign - Nancy was able to get us a new one within hours. The groom forgot the wedding bands at his hotel room and had to send a guest to pick them up, delaying ceremony start time - Nancy made sure that the bride never even knew about the incident to minimize stress! Every little detail was executed to plan, and we didn't worry about a single thing!
Our wedding day was flawless and we are so grateful to Nancy for being such an important part of our day. She is worth every penny. If you are thinking about working with her, don't hesitate for even a second. The best wedding planners go fast!

Megan

Married on 06/26/2016

Nancy of So Happi Together was a dream come true during my wedding planning journey. I had called almost a dozen wedding planners until I met Nancy, and it was absolutely worth it. I'll never forget my first phone call with her, she was upbeat, warm and genuine from the get-go, and was so impressed by her wealth of experience in wedding planning. She even took time to speak with my mother, who was helping me with the wedding. My mom was so impressed by her, and she mom is a tough cookie :) Nancy is family oriented, honest, patient, professional and hardworking, and handled working with my family (which like many families are not always the easiest) with excitement and paid attention to every little detail. Having a wedding planner, especially one like Nancy, is worth every penny. Now anytime a friend of mine gets engaged, I quickly refer them to Nancy. So many of our guests at the wedding said that out of all of the weddings they've been to, they've never been so impressed by how it was all brought together. Not only was the venue she recommended the most beautiful place I'd ever seen, but the food was incredible, all the vendors and her team were friendly and attentive, and all at very reasonable pricing. So thankful for the hours of time Nancy and her team sacrificed to bring our day together. I look forward to more life events with her in the future. She will be your friend for years to come!!

Kim

Married on 06/04/2016

Nancy is amazing. She understands your style and is able to execute the ideas you have floating around in your head. I highly recommend her. She creates the wedding of your dreams no matter the style. If you're on the fence, I would say, just do it and book her if you're lucky enough since she's in high demand!

Katrina

Married on 11/15/2014

The team of So Happi Together is incredible. Been working together for more than a year and I must say that Nancy and her team went above and beyond our expectations. Thank you Nancy! My wedding was so beautiful, truly a dream come true and I couldn't have done it without you!

Nancy is AMAZING! She went above and beyond our expectations to give us a wedding day that was a dream come true!

Not only is she very creative, open and innovative, she really cares about the couple and making their special day more than perfect in everyway! She brings a warmth and sincerity that is beyond compare!

She is not only a wedding planner, but is a friend who will be a part of our lives always!


Are you interested?
Send a message