Reviews
5.0 out of 5 rating
Quality of service

4.9 out of 5 rating

Average response time

5 out of 5 rating

Professionalism

4.9 out of 5 rating

Value

5 out of 5 rating

Flexibility

5 out of 5 rating
99%
Recommended by couples
57 User photos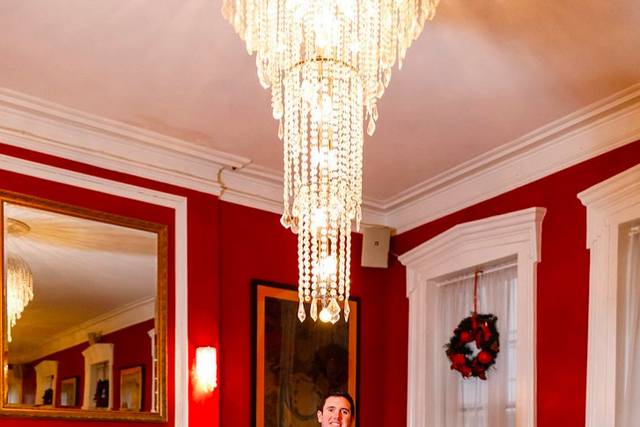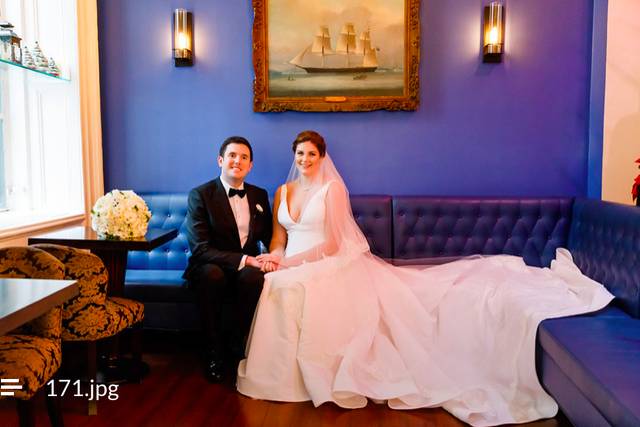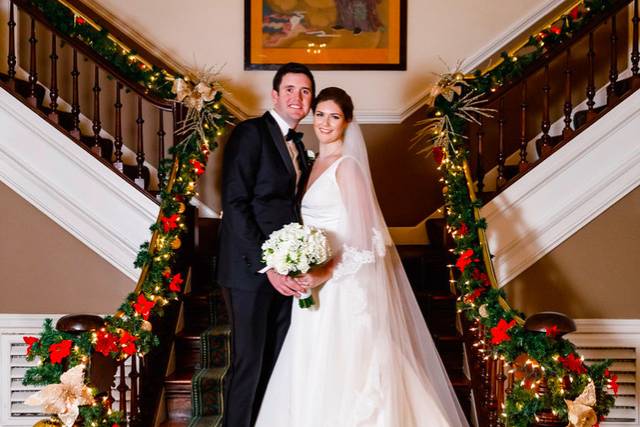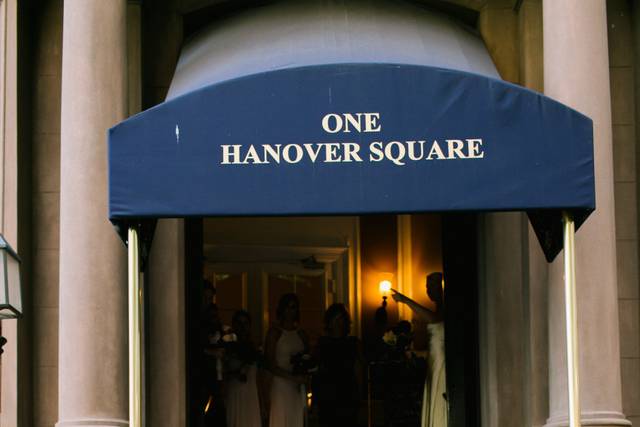 + 53

photos
Jenna S.

Married on 06/05/2021

Exceptional

We ended up getting married at the View at Battery Park by Masterpiece Caterers. We had a micro wedding. Kevin Mattner and his team was absolutely amazing. We couldn't have asked for better.

Toma D.

Married on 11/03/2020

Amazing Venue and Team!!

1 Hanover and Masterpiece Caterers were wonderful to work with. My wife had reached out to 1 Hanover while we were looking for our wedding reception venue. Initially, the cost was outside of our budget, but Kevin was great and helped work with our budget, which allowed us to choose 1 Hanover. From our first walk through we knew this was the venue we wanted to use and Kevin and his team helped make the vision come to fruition.

The entire staff, including upper management and ownership, was great to work with and constantly assured us that everything would work out as we wanted. Everyone was extremely accommodating during the entire process. We had some concerns that a few family members would not be thrilled because the space is not the traditional catering hall layout and some older family members had a tough time imagining the space when we described it. However, Kevin assured us they would come around after they saw the venue for themselves, and they did. We had a larger wedding (250 guests) and we were able to utilize all 3 floors of the venue. Cocktail hour was on the first floor, with a seated dinner on the second floor, followed by dancing on the third floor.

All of our guests had an amazing time and we received so many compliments on our wedding. All of the food was delicious and the service was fantastic. Our guests keep talking about the chicken and waffles!

Kevin, Gieto, Nikki, and the entire Masterpiece staff really took care of us and we appreciate all the effort they put in to make our wedding a memorable one. I would highly recommend 1 Hanover and their other spaces for all your event needs!


Christine V.

Married on 12/14/2019

Stunning, Unique and Joyous: One Hanover Square

The venue at One Hanover Square, also known as the India House, was the most unique, inspiring and amazing experience for a wedding that we are still getting compliments two months later. We could not have done this without Kevin Mattner, the person who manages the venue. Kevin is cool, calm and collected in an industry that is usually full of high-pressure and anxious people. He was beyond thoughtful and responded to any questions or concerns with solutions rather than just "no" or "that will cost XYZ" as other venues did. We gave Kevin our budget and he was incredibly conscious of that the entire time, which was a breath of fresh air. Visiting other venues, there is a random 22% service fee, but Kevin was very upfront that the India House does not charge that fee and thereby there would be no hidden fees. The food was phenomenal in both cocktail hour and dinner with fresh oysters (I'm very particular) and the best coconut shrimp I've ever eaten. My husband was a huge fan of our "Southern Comfort" station, which had homemade biscuits with different jams, fried chicken and mac and cheese. When we tried to add another (unnecessary) station to cocktail hour, Kevin was very clear that we could, but that we didn't need to spend the extra money. I have never heard of someone trying to have you NOT spend money for a wedding. I trusted him implicitly and the result of our wedding was incredible. The venue rocked with our 9-piece band that was perfect for dancing. Not the typical banquet hall and our photos have turned out incredible. The drinks were top shelf and many friends shared that they ordered Manhattans, martinis and other complex drinks without being turned away, as other wedding venues sometimes do. Kevin provided a list of recommended vendors with whom I was incredibly happy to work. While most brides are balls of anxiety, I was able to remain free of unnecessary stress because of my trust in Kevin, the staff at India House and the vendors he recommended. If I could do it all over again, my husband and I would choose 1 Hanover Square again and again. You will not regret your decision to have your wedding there.

Are you interested?

Send a message

Laura

Married on 11/09/2019

Special place for a special day

My (now) wife and I had our wedding at 1 Hanover Square and we could not be more pleased with the experience. 1 has more character and history than any of the other venues that we visited. Happy that we had our wedding here rather than in one of the more sterile catering halls elsewhere in the city.

From beginning to end, Kevin and his staff were incredibly professional, efficient, and creative in helping to transform our dream wedding into a reality. Every detail was taken care of, which removed a lot of stress from the wedding day.

We also felt that 1 Hanover Square was also a tremendous value for the money, and that to get a similar wedding experience elsewhere in the city we would have had to pay substantially more.

Overall, we could not recommend 1 Hanover Square enough. It is an incredibly special space befitting a special occasion.

Anne C.

Married on 10/19/2019

Incredible to work with!!

Kevin and his team were absolutely a dream to work with. When we met Kevin, we knew we were in good hands and booked the venue immediately. He is incredibly thoughtful, responsive and detail-oriented-- you know you can trust him. Nicki was our coordinator on the evening of our wedding and was also incredible to work with. She helped with the scheduling of the evening to ensure our photographer got great shots, steamed my dress, got me espresso and made me feel confident and comfortable. The venue itself is soo elegant and very old-school NYC- the photos do not do it justice. If you want to have your dream wedding then book with them!!

Dakota

Married on 10/11/2019

Beyond Expectations

I have taken way too long to write this review because I've been struggling with how to describe such an incredible experience. First, I will say that the primary reason we chose India House was because of Kevin. That's not to take away ANYTHING from the venue because its incredibly beautiful and unique. It's just that we both knew as soon as we met Kevin, we would be taken care of from start to finish as though we were his only customers and we were not wrong. The man must have several clones of himself to be able to accommodate all the different weddings that go on there with such white glove service. Kevin was the only Event Director to ask me what our budget was and from there how we could work backwards to ensure we stayed within budget. Every other venue contact just gave me a number and that was that. Kevin was adamant that weddings should be about the couple and not just about $$$$. We are so incredibly thankful for him and his OUTSTANDING staff who made the actual day run as smooth as can be.

Now the venue itself...indescribable. We spent some time looking around the city and nothing had seemed really unique to us until we visited India House. I remember walking up the cobblestone streets and seeing chandeliers glowing inside through the windows and feeling like I was being transported back to a different time in NYC. We stepped inside and that feeling did not leave. It's beautiful, historical, and so unique for a wedding. We had a little over 200 people and we utilized every room in the building with our ceremony on the 3rd floor, cocktail hour on the 1st, dinner on the 2nd and dancing back up on the 3rd. Our guests are still talking about what an awesome venue it was and how they loved that they got to see the entire building! We had been worried about the flow leading up to the day but it really worked out perfectly.

Last bit I want to touch on - the FOOD! Tons and tons of it! There are several different food stations you could choose from but I wasn't really finding anything that represented my hometown (Fl. Keys). We had chosen Chinatown for NY, Mediterranean for Greece (our honeymoon), and we were looking for something to represent the Keys. When I mentioned this to Kevin, he was so excited to come up with a whole new station for us and we spent time going over what dishes could be included. It turned out AWESOME and we had so many people comment on the food. Again - can't say enough for Kevin and his team as this was such a nice touch for us!

To us, our wedding was absolutely perfect. We wouldn't redo a single thing other than to go back and do it again as a wedding guest :) People have asked if we have the post wedding blues - the answer is definitely no. Wedding planning was stressful and crazy and we're glad that part is over - we're only sad we don't have a reason to talk to Kevin every day!

Lisha

Married on 09/28/2019

Great experience!

We had our wedding at 1 Hanover Square and had a great experience. The setting was beautiful and their catering team did an amazing job orchestrating the evening's events. The food was excellent. We were very lucky to have found this place!

Elena

Married on 09/13/2019

Best venue in NYC

We could not be happier with our wedding night at Hanover Square. Sonia and her team went above and beyond! Food and atmosphere were just perfect. It was a night to remember and we are thrilled with our whole experience! All of our guests kept dying how it was the best wedding and I couldn't agree more! Very professional, flexible and helpful. I had totally trust in our vendor and 100% made the right choice by having our wedding with them. Happy couple!!

Julie K.

Married on 08/24/2019

Impeccable

We wish there were more than 5 stars to give. My husband and I fell in love with the venue as soon as we walked into 1 Hanover square. It reminded us of nice classy 'Beauty and the Beast' dinner reception and that's exactly what we had sought for 100 guests we planned. Spacious bridal suite, classy antique paintings, elevators, clean bathrooms... etc. As we were speaking with Kevin to get planning started, we knew he was going to be "our person" for our day. His smile he had when he described about the food and his staff was genuine. That confidence was not from a salesman who just wanted to fill in the date for the heck of filling in, but from a person who truly wishes to make your day impeccable. Transitions were smooth from the ceremony to cocktail hour to reception, which was crucial to me so that guests won't be confused on the day of. After the ceremony, Kevin's Team set aside mini dining table for the newly wedded husband and wife to have the moment alone and enjoy the food. Great resting point for us to relax before greeting the guests and let marriage sink in. Oh, cant talk enough about food. Usually wedding food isn't what we look forward to for the wedding, but boy, we are hoping to have one of our friends to get married at 1 Hanover square so we can taste the wedding food again lol. Not to mention, amazing cake that was not too sweet but was a perfect dessert. Not only was Kevin accommodating to our needs financially and logistically but also made sure that we were genuinely welcomed to have the wedding at 1 Hanover square. If you plan to hire someone on your wedding day, please don't waste your time, just trust Kevin and Nikki for the top quality. Our bridal party still praise about how put together the wedding was and we know for the fact that it would not have been possible without Kevin's Team. The top of the cake was ready for us to take home, which we truly appreciated as well. As the bride and groom on the wedding day, you can easily miss out on the bigger things such as enjoying you and your husbands day with the guests and family as the day gets crammed and hectic.1 Hanover square will ease off any miscellaneous burdens off of your shoulders. Lot of the things were already done even before anyone of the bridal party had to remind the team. We are grateful to have met such a wonderful team for our magical day. Truly wishing the best endeavors for many greater things to come for 1 Hanover square.

+ 2

photos

Raya

Married on 07/28/2019

Excellent Wedding Day Venue with Impeccable Service

1 Hanover Square was the perfect venue for our wedding reception and we couldn't have been happier with our choice!!! Kevin and his team were reliable, detail-oriented, and highly professional throughout the entire process. We received so many compliments from our guests about the venue and how delicious and excellent the food was for both our cocktail hour and our buffet. We were able to enjoy the space to ourselves the day of our wedding reception, with our cocktail hour on one floor and dinner and dancing on another floor. The space allowed for a beautifully intimate, elegant, and charming evening, and Kevin and his team ensured that everything went smoothly leading up to and day-of our wedding. Picking 1 Hanover Square for our special day couldn't have been a better decision!!! Thank you for an unforgettable and magical day!!

Jack

Married on 06/08/2019

Absolutely the best

Words cannot express how happy we were with Kevin and the entire staff at India House. To be honest, we were on the fence at first with India House, but Kevin was very patient with us and went above and beyond to help us have the best wedding with our budget. I can't express how wonderful Kevin is to work with and how genuinely he cares for each couple who plans a wedding with him. One thing that Kevin told us that really is the core of who he is: "Whether it's a wedding for 25 people or 250 people, it's still a wedding." Whether you will have a small wedding or a large wedding, Kevin's attention to detail is incredible. The food at India House is also amazing, and all of our guests raved about the food and desserts. Go with India House.

Michelle T.

Married on 06/04/2019

The perfect place to get married in NYC!

My wife and I got married here this April and we could not recommend it higher! We had so many compliments on how beautiful this venue is.

India House has three main floors to host the event, with each serving a purpose. We loved that we were able to have our ceremony, cocktail hour, dinner, and dancing all within the same venue (and in downtown NYC no less!). We worked with Kevin at the venue and he couldn't have been easier to work with. He was extremely flexible in allowing us to arrange the wedding we wanted to have and was always fast to respond to any of our questions. Working with Nikki and Marcella at the venue was also a pleasure and they were consistently checking on our wedding day to make sure everything was going as we hoped.

Another amazing thing about this venue: the food! I'm not kidding when I say we had DOZENS of couples come up to us after the wedding mentioning how they've never been fed so well at a wedding in their life! They also arranged for us to have an ice cream bar which was a huge hit.

The venue itself is also beautiful (it's an old trade house that functions as a club for bankers during the week) and you really do feel like you're stepping back in time when inside. We were so happy we chose 1 Hanover Square as our venue and you are making a fantastic choice if you decide like us!

Megan D.

Married on 04/26/2019

Outstanding Service, Food, Location

My husband and I got married on April 26, 2019 at the India House. I dragged my feet writing this review because I wanted to get down as many details as possible! Our wedding was everything we hoped for and more, thanks to this incredible venue.

The service. Kevin and his team were radically hospitable, granting any and every request we threw his way. From the initial walk-through, to tasting the food, to proclaiming our vows, Kevin was beyond hospitable and a joy to work with. His team moved furniture, helped us build the perfect environment, supplied beer as requested, and even threw in our favorite treat, pigs-in-a-blanket, even though it wasn't on the menu. From little things like making sure my dress was straight when I walked down the aisle to preparing a private table of the food and drink for my husband and I to enjoy immediately following the ceremony, this venue was full service and consistently helpful. Being a professional event planner in NYC myself, I noticed Kevin's event expertise and genuine care of our event right off the bat. He cared about the specifics in a way most venues don't - like flow of foot traffic, seating arrangements, and where the band should set up. His willingness to work with us to make our day uniquely our own was pleasantly surprising in the world of event or wedding planning, especially in NYC where they nickel and dime you for everything. Not at the India House. Kevin worked with our budget from day one to make our dream wedding possible, and he didn't compromise on service. His team was far and away the most accommodating staff I've ever worked with on an event that I even re-booked his venue for a work event, which proves Kevin's professionalism, confident team, and kindness.
He let us bring in our own A/V company, photographer, DJ, and band. All our vendors complimented Kevin and his team on our wedding day and told me how easy they were to work with. 

The Food. Our guests raved about the food, drink, and venue. Many told us it was the most fun wedding they've ever attended. Still, one year later, we still hear comments about how great the food was. We did a cocktail reception for the whole reception with one hour of jazz bad and the rest DJ dancing. This allowed our guests to mingle around the venue, meeting others and eating whatever came by and displayed stationary.

Location. Location. Location. The India House Location was key for us in planning our wedding. Located at One Hanover Square in the Financial District, this historic building in a historic neighborhood gave our guests a LOT to enjoy, from night life on stone street and the famous Fraunces Tavern to Lady Liberty tours and Brookfield Place. Hotels in the area and transportation on all major subway lines was super convenient for our many out-of-town guests.

+ 6

photos

Anoush

Married on 04/25/2019

The Vintage New York Wedding of Our Dreams!

The entire experience at India House/One Hanover Square was everything we could have wished for! We knew we wanted an elegant yet warm, intimate setting in Manhattan for our tiny wedding of 25 guests. We were drawn to the architecture and décor, which evoked Old World elegance. After we looked through the photos and read the reviews, we were convinced this would be a wonderful match for us!

Kevin Mattner was immediately responsive and gracious. From the beginning, throughout an incredibly smooth process, he and his team treated us like high-priority clients, even with our small numbers. We ultimately opted for the beautiful Hanover Room – with its red walls and gorgeous chandeliers – for both the ceremony and reception. Kevin drew up two distinct diagrams for our ceremony and dinner seating options. We chose the long dining table so we could all sit together for the intimate, elegant feel we had envisioned. (It also made for dramatic photos!)

In the weeks leading up to our wedding, Kevin and his team guided us each step of the way – from menu to sound system. The day of our wedding couldn't have gone better from start to finish. The team handled everything – from bridal room set up to arranging the ceremony and dining area décor and then packing everything up for us. Before the ceremony, Kevin even stopped by the bridal room with a cellphone video to make sure I was happy with how the décor turned out! It was all perfect! (Also, special thanks to Nikki and Veronica and the rest of the team for taking care of all the details and also checking in to make sure I had everything I needed.) I also appreciated the lovely tea sandwiches and beverages available in the bridal room, since I had not had a chance to eat that day with hair and makeup prep!

Our friends and family are still talking about the "magical evening," with the gorgeous venue and delicious food receiving glowing compliments!

On a final note, it must be said that of all the places we considered, India House/One Hanover Square was by far the best value for the quality and service we received. We were able to have the wedding of our dreams within our modest budget. We couldn't be happier!

Joseph D.

Married on 03/02/2019

Professional, Courteous, Patient, Amazing

The staff at Masterpiece led by Kevin is unmatched! He helped us through this very difficult planning, and instilled confidence that him and his team would make sure that every step of our wedding would be taken care of. He over delivered on this promise, and made us feel comfortable at each phase of the planning around the venue. Even when we encountered an unforeseen issue, he still was able to adjust accordingly and keep our wedding intact. We thought going without a planner would doom the wedding, but the staff at Masterpiece/India House made sure not one beat was missed.

India House in itself honestly needs no introduction once you step inside the historic walls of the building. It gave me a sense of old New York for those who still remember, and was one of the many reasons we chose the venue. I cut my teeth down in the Financial District, andwith our church and hotel within steps of India House, it was a no-brainer to go there and celebrate our wedding. Kevin, if you're reading we apologize for the lateness in this review but honestly it's just because everyday since our special day we've never felt more in love, and have been busy as a new couple. This truly was the best day of my entire life, and it'll be hard to replace it with any other.

Jamie C.

Married on 02/02/2019

Highly Recommend - Beautiful space and fantastic team

Highly recommend! Both Kevin and Nikki did a fantastic job and helped make it a perfect wedding and evening. The entire event felt totally seamless, the space was stunning, and everyone (including us) raved about the food. Not to mention perfect coordination with the band and vendors, which was a massive relief. It was such a magical evening and we feel very lucky to have had it at 1 Hanover.

Tierney M.

Married on 01/12/2019

True professionals

This was the most incredible team to work with, they truly had such a professional staff and the service / food / experience was perfect. Kevin, Nikki and the team were such a pleasure to work with, I cannot say enough! The venue is also spectacular and the most wonderful backdrop for a memorable wedding / event.
Thank you again!

Maria T.

Married on 11/10/2018

Perfection

We cannot recommend the India House enough to friends and family. Kevin was absolutely top notch - respectful, thorough, understanding and, best of all, patient. Our guests couldn't stop talking about the place. They all kept saying they should party there every Saturday!

Rachel R.

Married on 11/03/2018

The most magical wedding

I have already recommended Kevin, Nikki, and the rest of the One Hanover Square / India House team to friends getting married. Not only was the space beautiful, the food amazing, and the staff more than accommodating, but Kevin and team made the year of planning my wedding as stress free as possible. My husband and I came in with a very specific vision of a beautiful, fall, black tie affair, and Kevin was with us every step of the way to ensure it was perfect. We felt so confident in working with him and his team that we even cancelled previous plans to host a brunch at a different venue and chose to do it the next morning at India House. We have never received so many compliments on both the wedding AND the brunch the next morning from guests. Kevin, Nikki, and the chefs went above and beyond, even going as far as inviting both sets of parents to a private drink at India House to ensure their fears about the day were put to rest. Kevin was also a text, phone call, or email away, and was never afraid to give us an honest answer. We hope to host many, many more events with Kevin and team in the future! Best wedding decision we made!!

Melissa

Married on 08/11/2018

We cannot say enough wonderful things about Kevin, Nikki and the team at the India House. We were married at the India House on 8/11/18. Kevin is such a professional! We knew we were in great hands from the moment we met Kevin for our first tour of the venue and he and the team only continued to exceed expectations throughout the process. He was responsive to every email and phone call, no matter how small the detail/request.

Our actual wedding day was smooth and flawless thanks to the team. Nikki was INCREDIBLY patient with me and my last minute requests/questions. She also took special care to ensure our family heirloom, cake cutter, was packed and given to a responsible party/in safe hands (my parents) at the end of the night. The food was great. Our guests especially liked the wine selection and late night food station.

The venue itself is fantastic. We loved the progression of the event with the ceremony on the first floor, cocktail hour on the second and reception on the third. On the financial side of things - after touring several other venues, it was refreshing to meet Kevin and learn about their approach to weddings. The venue is straightforward with pricing and there weren't any hidden fees (which we found in many other venues).

We really cannot say enough good things about Kevin, Nikki and the India House team. Thank you for taking care of us, our family and guests. Highly, highly recommended.

Marissa

Married on 07/21/2018

Above and Beyond Wedding

We had a lovely wedding at India House in July 2018. Kevin was incredible at orchestrating the entire event. He was professional, responsive, incredibly welcoming and beyond generous. He took incredible care of us from start to finish. Chef Omar's food is far beyond your standard wedding fare. We had the roast duck which was cooked perfectly and a specially designed seafood cocktail hour in addition to the traditional India House curry station. Lastly, Nikki was the perfect attendant to us the day of our wedding. She kept the events of the evening moving along, and checked in on us throughout the evening. She also designed our signature cocktail. I don't believe there is any better team to work with in all of New York City. These are three truly incredible professionals and beyond that truly incredible people. Kevin, Omar, and Nikki, thank you again for making our wedding so special. We are forever grateful. You guys rock 🤟

Abiluz

Married on 07/09/2018

We were blown away with the level of care Kevin and his team showed throughout the entire process. Our every need was met and our expectations were surpassed. The venue is absolutely beautiful [elegant & intimate...timeless really]. The food is superb [quality and quantity - beginning with the drinks/snacks in the bride/groom suites and ending with the much raved about cookies and sweets that accompany the wedding cake]! It's been over a month and guests still mention the food and drinks (the rare cajun beef, seared tuna and arctic char are musts). The staff are helpful, kind and efficient. We had family come in from Spain [who spoke no English] and they made sure they had staff that spoke fluent Spanish - and went as far as to have the menu printed in both English and Spanish to make all of the guests feel welcome. This was very much appreciated. We would certainly recommend India House; if you decide to go with this venue you can rest assured that you will be in very capable hands. To those of you who are considering - take the plunge, and to those that have already decided - great choice!

Seth

Married on 06/03/2018

We can't say enough great things about Kevin and his team at the India House. From the beginning of the process to planning the big day to day of, Kevin was there and made everything seamless! He was especially accommodating about making the entire menu to our dietary restrictions and wedding traditions before, during and after the ceremony. The food was delicious, the venue was stunning; it was everything we could have asked for and more!

Lexi

Married on 04/13/2018

We had our wedding at the India House in April 2018 and it was absolutely wonderful. The building itself is beautiful and a perfect setting for a New York wedding. Kevin was super easy to work with, extremely responsive and did a great job coordinating both before and during the wedding. He made sure that all the little details were perfect and was so attentive to us. He really worked with us to create the wedding we wanted - including allowing my husband to put together his own beer list. Kevin's team does a wonderful job from top to bottom. The food was absolutely delicious and earned rave reviews from our family and friends. Best of all, the prices are really reasonable, especially considering what an incredible value they're offering. I really can't recommend the India House enough!

Haley

Married on 01/04/2018

These are stunning photos and an amazing venue. My favorite place to buy wedding gifts and decor I always go to www.5thavestore.com. Check them out they are amazing!
Are you interested?
Send a message