50 Reviews
Recommended by 100% of couples
Quality of service

5 out of 5 rating

Average response time

5 out of 5 rating

Professionalism

5 out of 5 rating

Value

5 out of 5 rating

Flexibility

5 out of 5 rating
2 User photos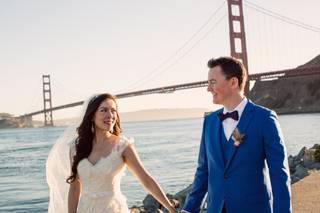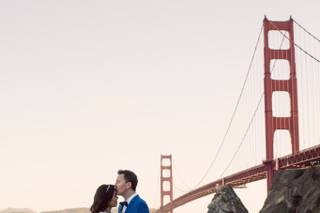 Madison J.

Married on 10/23/2021

Truly the Best!

I cannot say enough wonderful things about Silver Tie Films! Gusttavo and his team were a pleasure to work with and they captured our wedding weekend perfectly. Our wedding video is something that we will cherish forever!

Silver Tie Films's reply:

Thank you, Madison and Nathan! We loved working with you guys! I appreciate your positive review!! Wishing you guys a lifetime of happiness! Gusttavo

Pri M.

Married on 05/08/2020

You will love this team and you'll love your video!

BOOK GUSTTAVO NOW! Reasonable rates and incredibly high quality results. Gusttavo and his team delivered a beautiful, fun, joyful film of our wedding day that we will cherish forever! We also loved being around Gusttavo and his team on the day itself. It's so important to feel comfortable with the vendors who'll be with you during some of the most emotionally intimate moments of your wedding day, and we are still so grateful for how professional and thoughtful Gusttavo was throughout the day itself and the entire process. He felt more like a welcome guest with a really nice camera than a vendor! Do yourself a favor if you're searching for a really talented, really lovely videographer and book Silver Tie Films!

Madison

Married on 07/20/2019

Best decision!!! Beautiful, joyful video

I cannot recommend Gusttavo and his team enough.  Beyond the end product being absolutely incredible - better than anything we could imagine - Gusttavo is kind, thoughtful, professional and proactive.  We didn't have to worry about a thing on the video front knowing it was in his hands.  He puts you right at ease and you truly don't even notice that you're being videoed, you just get to enjoy the day and get a video that captures it perfectly!  Looking back at our wedding, working with Gusttavo is one of the few things I would say was worth EVERY penny because his work is beautiful and lasts a lifetime. I am SO SO grateful and happy with everything he did. Thank you thank you thank you, Gusttavo and team!!    

Are you interested?

Send a message

Jim

Married on 05/04/2019

A Highly Creative, Thoughtful Capture of Your Special Day

If you can wait out the production and editing process for Silver Tie Films, you'll be duly thrilled with their work! They not only captured our ceremony and reception beautifully, but they clearly put tremendous energy and thought into our highlight video. One look at the production values, editing, b-roll, music, lighting, sound and overall feel of the piece will tell you that they carefully thought through our story, and how to best convey it in 7 minutes; they far exceeded expectations. Finally, we're so grateful to have provided Silver Tie with a hard drive for them to place all files -- including raw footage -- for our use. They captured on video someone very special who's tragically no longer with us; that we have additional video of her is a gift for which I'll always be grateful.

In short, Silver Tie Films will definitely capture your special day, and they've clearly got the creative muscle to go far above and beyond. Highly recommended, especially if you appreciate nuances you're unlikely to find elsewhere.

PS Among the nuances are the customized hard case and DVDs -- even those are top notch.

Kathy

Married on 10/06/2018

Genuine, truthful and amazing capture

From the beginning to the end Gusttavo made us feel very welcomed. We live in Hong Kong and was planning a destination wedding in San Francisco, so you can imagine how the time zone difference might pose some issues. However dealing with Gusttavo, he was very responsive and accommodative (which is very important for any Bride to be who is planning their wedding, let alone from overseas). Gusttavo was flexible and always there to answer questions whether on email or whatsapp ~ this made the time zone difference feel non existent. He always gave us plenty of options to tailor make our own package of choice ~ he was never pushy. All the calls, emails and discussions leading up to the wedding made us feel very at ease. On the day of the wedding, we finally met Gusttavo with his brother in person, let's just say they were just as sweet and friendly as I imagined they would be from the email/call exchanges. Gusttavo helped calm my nerves and made me feel less anxious. He worked around some sudden unexpected changes to the timetable, which happens. The final product we got was truly amazing and breathtaking. His story telling is sincere throughout the video, it really shines through and comes out authentic. He understands the people he is shooting and captures the key essence and moments that you want. We were very happy with his top notch service and the final product we received which was well beyond what we were expecting. He was able to deliver what he promised. Thank you Gusttavo,his brother along with the entire crew at Silver Tie Films

Courtney

Married on 09/23/2017

I spent a lot of time researching videographers in the Bay Area, and was thrilled when I found Gusttavo. I immediately connected with his style, and got a really good sense for his thoroughness and professionalism when we first spoke over the phone. While I was wedding planning, I had countless friends tell me how worth the money it was to do a video, and I am truly SO glad we did! While a high quality video is not cheap, I found Gusttavo's pricing to be very reasonable and worth the value. Meeting Gusttavo the day of my wedding, I felt comfortable right away and once again felt that we'd be in excellent hands. We got our video back and are so, so happy with the results.

Jillian

Married on 09/09/2017

Gusttavo and his team were fantastic. They were willing to work within our budget, and were extremely responsive and flexible along the way. The final product turned out great, and I adore their music choice

Lindsay

Married on 08/04/2017

Gusttavo was an absolute dream to work with. From the very beginning he was kind, understanding, and super informative about the videography process and what it would be like on my special day. He was extremely patient with my questions and requests, and the final product brought me to tears. I watched a lot of wedding videos in the process of choosing a videographer, and I can't believe I have one of my own that surpasses anything I've seen. Something that I loved was that while he brought a wonderful energy to the day, he, his assistant, and their equipment weren't intrusive. No one felt uncomfortable or was even aware of the camera; he created an atmosphere where we could be ourselves and experience the day, all while he captured every moment of it. His talent shines through his work, and I promise you'll be happy you chose Silver Tie Films. Thank you Gusttavo!

Sarah

Married on 06/25/2016

Silver Tie Films is such an amazing team to work with, especially Gusttavo. Early on, I had a ton of questions for Gusttavo and he was super patient and responsive, willing to work with me to ensure I felt comfortable. I really appreciated this, as someone who works in the video industry! On the day of the wedding, they were amazing at capturing all of the moments and working with our photographer, which we recognized and appreciated! All of the videographers were professional and easy to work with. When we received our wedding highlight video - it was absolutely perfect - we couldn't have imagined a better story, Gusttavo is truly talented! It was more amazing than we could have ever imagined, and video is such a powerful medium of sight/sound/motion. Thank you so much to Silver Tie Films for capturing our wedding so beautifully, we know this video is something we will treasure forever!

Jewel

Married on 04/16/2016

Excellence! So happy I went with them. Gusttavo was amazing as well as his staff. My husband and I loved his professionalism and positive demeanor. We even added extra hours! The film was high quality and very beautiful. The one and probably only stressfree part of my wedding! Definitely worth it !!!

Maya

Married on 08/29/2015

YOU GUYS SHOULD SEE HOW STUNNING MY WEDDING VIDEO IS!!!!!!!

I wish I could give Silver Tie Films more than 5 stars!! They honestly deserve 105 stars!!

Gusttavo is everything anyone could want in a wedding videographer! He's professional, talented, kind, talented, fun, and extremely, extremely talented. Did I mention talented?

I wasn't sure if we could afford a videographer, but I was immediately was smitten by the films on the Silver Tie site. After watching hours of repeated highlight and feature films, I knew I wasn't going to have a wedding without having Silver Tie Films be a part of it!! They were a Must Have for my dream day!!!

Our wedding film is literally the most amazing I've ever seen! I've watched it at least twenty times since receiving the link. I shared it on Facebook and dozens of family, friends, and acquaintances (even people I barely know!) made comments like "I literally just bawled my eyes out" and "this is the most beautiful thing I've seen in my life."

Gusttavo and his team are more than deserving of the high praise! They are seriously true artists. They gave thorough, speedy, and sweet replies to all my emails. They captured the day magnificently and made magical choices regarding edits, background music, transitions, angles, everything. They were an absolute joy to work with and were super fun to have at the wedding! They delivered a film that shattered my very high expectations.

I cannot stress how much I would recommend Silver Tie films to anyone and everyone! I can't imagine my wedding without Silver Tie Films!!!! I'd say thank you for being the best ever, but "the best ever" doesn't even begin to describe it!!!!!

SilverTie Films were an absolute dream to work with. They had done the wedding video for my best friend's wedding a few years prior, so when we decided to do a wedding video we knew we wanted them to do it. They were wonderful the day of our wedding capturing all of the special moments without being intrusive, I don't even remember seeing the cameras on our wedding day! We received our wedding highlight video and DVD and it was perfect and more amazing than we could have ever imagined. Thank you so much SilverTie Films for capturing our wedding so beautifully. Book SilverTie Films, you won't regret it!

Laura

Married on 08/15/2015

Gustavo was the most gracious, personable, professional, and responsive vendor I have ever had the pleasure to work with, even as I am a great distance from the West coast while negotiating the videography contract. As mother of the bride, I presented the "Chris and Amanda" video as a wedding gift to my daughter and she and her new husband were absolutely delighted. My family loves the short video, as well as the documentation pieces. I highly recommend Silver Tie Films! Thank you Gustavo!

Amanda

Married on 08/15/2015

It was a pleasure working with Gusttavo and his team at Silvertie films. They made a beautiful video which captured all of the special moments from our wedding that we can share with friends and family and enjoy for years to come. I cry every time I watch it. Fantastic work and a real pleasure to work with! Thank you!!
~Amanda Peterson

Lauren

Married on 05/29/2015

My husband and I contacted Silver Tie Films after seeing the wonderful video they created for a friend of ours. Our wedding was split between two weekends (small family ceremony/dinner one weekend, and larger reception the following weekend.) Gusttavo was one hundred percent accommodating to our unusual schedule of events and worked with us to create a custom video package.

Other than choosing the venue, selecting Silver Tie for our video was the best decision we made! Gusttavo is like having an "old friend" at your wedding and immediately makes you feel comfortable while he is filming. He was even able to put together a small video of our ceremony to show at our reception. When planning a wedding, a video is often considered an "extra" or an "add on" if your budget allows, but after seeing the final product, I can assure you a Silver Tie film is a must do. My husband and I could not believe how beautiful the film of our wedding turned out. We absolutely love our wedding photos, but the video immediately transports us back to our special day and all of the love and emotion we experienced. There are no words to describe what it is like hearing the sounds of our party, the vows of our ceremony and the expressions on the faces of our family and friends. My husband and I look forward to enjoying our video for many years to come and cannot thank Gusttavo enough.


Jasmine

Married on 05/24/2015

Gusttavo and his team were amazing! They were so thoughtful and really captured every moment on our special day! When we received our video, we were so happy and overjoyed with how amazing it turned out, even the packaging was amazing! From the beginning to the end, it was a story that was being told by creatively taking pieces from parts of the speeches we had and putting them in the right places to tell a story. I can't thank Gusttavo and his team enough for making something that we will cherish forever!

Kendall

Married on 11/15/2014

Gusttavo and Silver Tie Films was great! I absolutely loved the creativity and how he captured all aspects of our wedding. From each of the videos I watched on his website Gusttavo definitely knows how to make each film unique and emulate the couple's personality. I could not have asked for more!

Leandro

Married on 10/24/2014

Gusttavo was great, very helpful and did an awesome job! Thank you

The advice we got from our married friends and family members is to make sure we have a good videographer as the video will last a lifetime. We did a ton of research and found Silver Tie Films. The style is exactly what we were looking for and we were impressed with the quality of work. We could not have asked for a better wedding highlight video. Gusttavo was very responsive and professional and we love watching our video over and over again. Thank you Gusttavo!

Heather

Married on 08/30/2014

Working with Gusttavo was incredibly easy AND fun! He is a true professional and his work is flawless! We are so thrilled with our video, we wish we could hire him again! If you are looking for a vendor that has great customer service, produces high quality work and is a great person all around? Seriously, look no further. I cannot recommend Silver Tie Films enough!

Heather

Married on 08/01/2014

Silver Tie Films was such a pleasure to work with from beginning to end. Gusttavo made sure all the planning went smoothly and he was professional through the whole process. I was hesitant to get a videographer for our wedding at first because I don't like when the camera is always in my guest's face. But I never even noticed Gusttavo and his team were taping at the wedding. Even after I sent the final video out to friends and family, they said they didn't even know a videographer was present at the wedding! The highlight film turned out great! I love that we have a video that highlights the best parts of the wedding plus the full ceremony and all the speeches. Silver Tie Films did a fabulous job and I would highly recommend them!

Bruna

Married on 06/26/2014

Gusttavo and his team at SilverTie Films exceeded all of my expectations! They arrived early to set up their equipment. That was really nice and because of that they had every special moment captured as I (the bride) got ready first. I am so happy to have hired them for my wedding. I was really disappointed with my wedding photos done by another company. So, as I waited for the video editing to be done, I prayed that I would love it enough to forget all about the pictures. As I watched the short clip for the first time I cried and was so thankful! I may not have the pictures I wanted but I have beautiful footage of every laugh, every cry and of all the love that was shared that day. Their professionalism and attention to detail is impeccable. Hiring SilverTie Films was possibly the best thing I could have done and I am so thrilled to have my video in hands and watch it as many times as my little heart desires!!!

Patrick

Married on 05/17/2014

This review is long overdue, sorry Gusttavo! I can not recommend SilverTie films highly enough. Gusttavo is so easy to work with, highly responsive, and most importantly he makes you feel at ease about your big day. There are plenty of stresses when getting married, and we definitely did not have to worry about anything relating to video services. The videographers showed up early the day of, to scope out the venue and to introduce themselves. One of the things that I appreciated the most was his prompt response to emails, always less than an hour!

We hired Gusttavo after seeing a wonderful video he did of our friends' wedding. After comparing his work to that of other videographers, we knew that he was the only person we wanted to work with. We are so happy we used him on our wedding day! Gusttavo was a pleasure to work with. Leading up to the event he was responsive and professional. On our wedding day, Gusttavo showed up early and was ready to work. He made us feel like we were in good hands. He was nice, fun, and a great addition to the day. We can't wait to see our video!!

Charles

Event on: 03/22/2014

Very good job. They are incredibly professional and extremely prepared wedding videographers. They worked behind-the-scenes with our coordinator.
Are you interested?
Send a message