25 Reviews
Recommended by 100% of couples
Quality of service

5 out of 5 rating

Average response time

5 out of 5 rating

Professionalism

5 out of 5 rating

Value

5 out of 5 rating

Flexibility

5 out of 5 rating
Awards
16 User photos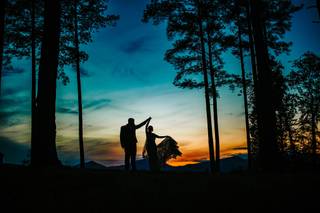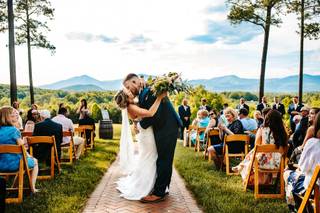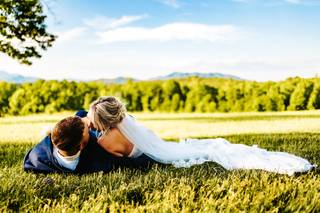 + 12

photos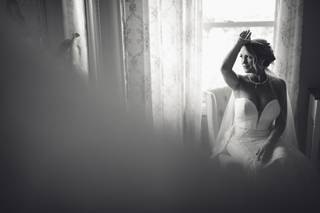 Morgan G.

Married on 05/15/2021

Memories Last Forever with an Amazing Team Creating Dreams to Reality

When I reflect on my wedding day, which I do often, I have no regrets. I couldn't have asked for any more of a perfect day. I read where some Brides wish they would have done many things differently and I am so fortunate not to have that feeling. Our wedding happens once. It is a day that we will remember forever and Marianne at Sierra Vista knows this. She has made it her goal to make everyone feel like a princess. Princesses don't have a lot of stress because they have a team of people in their corner making their dreams become reality. In addition to Marianne, she has a well-oiled team who is experienced with one another and know how to do all of the behind the scenes work to create a magical day. Marianne and Katie with "A Little Party" coordinate everything for the day of the wedding so that the bride, her soon to be husband and guests can simply come to enjoy a union between husband and wife. I really could not imagine doing all of that on my own or designating inexperienced people to create such a care free day.
A Little Party handles it all!!! There are so many details and components to think about that the bride may forget or simply not think of and the ladies with A Little Party leave no questions out! They take the time to get to know the bride and what her vision is. Of course, I wish I could re-live that day at least once a month, but I have memories that I still day dream about and have to attribute that to Marianne and everyone who works so well together to organize and coordinate the day so that it was everything I had envisioned!!


+ 4

photos

Devin C.

Married on 10/17/2020

Truly Spectacular

My husband and I recently got married at Sierra Vista and I cannot even put into words just how amazing they are. Their staff is a well oiled machine and works so very hard to make sure that your day goes off without a hitch. Marianne the owner is phenomenal and you can tell she truly cares about each and every wedding at her venue. Would recommend this amazing place to anyone in a heart beat. We truly had the wedding of our dreams.

Deanna

Married on 12/14/2019

Everything was perfect!

Everything was wonderful. It was the most perfect day at the most perfect place. The staff was friendly and accommodating to everything we needed, and all of our guests were equally impressed! The ONLY thing I can say to be wary of it if you get married in the middle of July like I did, the barn for the reception is HOT. They have air conditioning, but it only works so well in a barn with the doors constantly opening in the middle of summer heat. Granted, the heat didn't stop anyone from dancing and having a good time, but I definitely took breaks outside to cool down! Guests said the same thing. The place is still utterly perfect, and I'd have my wedding there a million times if I could!!

Are you interested?

Send a message

Molly

Married on 10/19/2019

Must Have Wedding Venue

Sierra vista is an amazing venue. Marianne is awesome, she truly cares about her brides and their big day. She ensures everything runs smoothly, checks in with them, and always puts in 110%. She was there for Justin and I in every way possible. I love her so much and hope one day we get the chance to go back to the beautiful place!

Mai H.

Married on 10/06/2019

Simply Amazing

My husband and I looked at many venues before deciding to pick SV. It was a decision we both have agreed over and over that was the best thing we did for our wedding and guests. We also decided to pick SV because of the wedding packages offered that includes DJ, Cake, Food, Flowers, and Wedding coordinators at an affordable price. This was important to us since we live in CA and wanted to make sure our package included this to ease the stress finding vendors that had no experience with SV. All the vendors associated with SV were professional and easy to work with. The wedding coordinators from A Little Party was just simply amazing and cared so much about you and your dream wedding. In addition, the owner Marianne is so warm, down to earth, and and very hands on. She went above and beyond to ensure my happiness and satisfaction was met. She even provided beautiful china rental for my cake dessert due to a small miscommunication between a vendor and I. You can bring your decor, dress, and bridesmaids dresses the day before and Marianne will steam your wedding dress and bridesmaids dresses! On the day of the wedding, she is on site to ensure things go smoothly and check in to see how you're doing. She even helped me use the bathroom when I couldn't find my bridesmaids!!! She didn't have to do any of that but that's just the type of person she is and the kind of customer service you will receive with Marianne. I can truly say Marianne and all the vendors associated with SV created my dream wedding and I had very little to worry about on wedding day. Because of them, I was able to stay present during my wedding day and enjoy every single minute of my special day. Thank you so much Marianne and each and every person who played a part my wedding, there are no words to express how all you of you made my husband and I feel on our wedding day. xo The Hartsels

Molly

Married on 09/01/2019

breathtaking

We are so happy we chose Sierra Vista as our wedding venue. The owner Marianne was wonderful to work with and was with us every step of the way (she even used her personal tools and helped us disassemble our chuppah the morning after the wedding).
The venue was several hours from where we and most of our guests live, but once they saw it in person they understood why we chose it! The barn, getting ready suites, and mountains are all so breathtaking.
We went with one of Sierra Vista's packages which included catering, cake, flowers, and a planner for a very reasonable price. The package deal also simplified the entire planning process as we were able meet with all these vendors on site in a single day. The vendors included in the package all turned out to be fabulous as well. Our wedding day went smoothly thanks to the Sierra Vista staff who worked together with the vendors like a well oiled machine. I can't say enough good things about this venue!

Brenna

Married on 09/29/2018

Absolutely perfect!

Marianne, the owner of Sierra Vista, is an asking person, planner and owns a beautiful wedding venue! Our wedding day could of not been more perfect. This venue is magical for sure from the stunning views, gorgeous barn and cabin/house to get ready. My husband and I can't wait to visit again! We're so love and hope you choose Sierra Vista for your venue!

Abbie H.

Married on 07/07/2018

Most amazing venue and service

Sierra Vista was everything I could have asked for in a venue and so much more! The venue is absoutely beautiful and the service is incredible. The owner and wedding coordinators went above and beyond to make our day perfect and to meet every want and need. You cannot pick a better venue, and the price was such a great deal on top of everything else!

Ashley

Married on 06/18/2017

My husband and I got married at Sierra Vista on June 18, and I will say that I would recommend this venue to anyone! Not only are there gorgeous mountain views, a beautiful bridal suite for the girls to get ready in, a rustic cabin for the guys to get ready in, and an incredible barn for the reception, there is a wonderful owner (Marianne Hardy) who is there with you every step of the way. Any time I had questions, she answered quickly. We went to the venue multiple times as we were making plans for decorations and Marianne would come and visit with us and provide us with really helpful tips on how to make our day special. I could go on and on about how wonderful Sierra Vista is. If you are looking for a beautiful venue that is owned by amazing people, then this is definitely the place for you.

Morgan

Married on 06/17/2017

Marianne and staff at Sierra Vista is every bride's dream come true. I honestly didn't have 1 thing to possibly stress about the whole day thanks to her and her wonderful staff. Everything about the venue is absolutely perfect. The views, the bridal suite, the cabin, the barn. The property is absolutely stunning and I honestly would not have changed one thing about my day!! I would recommend this venue to ALL AND EVERY bride that is ever looking for a barn/mountainesque wedding. I even had wedding guests taking pictures of themselves with the sunset at the ceremony site because they loved the views so much. I can't thing of ONE SINGLE thing that Sierra Vista and staff could have done different. AMAZING!!

Hannah

Married on 06/07/2017

Picture Perfect

It has been a year since my husband and I got married at Sierra Vista and we still cannot believe how perfect it was. Our guests still mention how beautiful it was and wish they could have gotten married there. The owner, Marianne, was so helpful, flexible, knowledgeable, and encouraging. She still knows us and treats us like family. Go with Sierra Vista, because it is impossible to have anything other than a picture perfect wedding. I mean, have you seen that Mountain View?? 😍

Lauren

Married on 11/05/2016

Everything about Sierra Vista is amazing. They have the BEST views of the Blue Ridge and the BEST, most accommodating staff. Marianne and A Little Party Events are lifesavers! The day of the rehearsal, they took over and I didn't have to worry about a thing. They managed my HUGE bridal party, and made sure everything stayed on time. My husband and I received TONS of compliments, not only on the location, but on how smooth everything was. If I could do it all again, I wouldn't think twice about picking Sierra Vista!

Marianne was the best and Katie coordinated everything to perfection. The venue is spectacular, the hostess is a delight and everyone wants your special day to be as special as you do, and it shows!! I can't imagine a more perfect setting for a wedding and more attentive people to help make the day perfect!!

Summer

Married on 06/19/2016

Loved working with Marianne! Can't wait to be married here.

Emily

Married on 04/30/2016

Marianne Hardey is the owner and an angel! It was as if our mom or aunt was hosting our wedding. We felt so loved and truly cared about from our first meeting until we hugged good-bye at the reception. We didn't have ideal weather the day of so the whole time Marianne was on the radar looking for a window of no rain because she knew how badly we wanted to get married outside. She, along with the wedding coordinators (provided with the booking of Sierra Vista-BONUS!) went to the guests and kept them in the loop with our plans. The girls were provided water, fruit and pastries while we lounged in the comfort of her home looking out onto the Blue Ridge Mountains. She even had a steamer for us to freshen up our dresses. The guys were housed in the cabin where they, also, looked out onto the Blue Ridge Mountains snacking on chex mix and cookies.

The venue has the tables, linens and chairs for the ceremony and reception--max 150 people. They also have various decorations that we were welcomed to use. We were allowed there to setup the entire day before (Friday) and Marianne helped!! Our moms went the day of the wedding to arrange flowers and again, Marianne helped! She is amazing. We can't wait to do a vow renewal there one day!

Best views. Best people. Best day EVER!

I could not have asked for a better venue for my spring wedding. Marianne and her staff are accommodating, efficient, creative, and available when you need them. They made sure my day ran smoothly and were there to help with any crises that arose. The venue itself is stunning. A gorgeous ceremony space overlooking majestic blue mountains, a beautiful, rustic barn that can be dressed up or left in its simple elegance. There are also countless locations for amazing photos. I could not recommend Sierra Vista more!

Marianne and are staff are AMAZING. They are so wonderful and sweet and think of EVERYTHING. I wanted so badly to be married in the Blue Ridge Mountains in the fall... I had no idea Sierra Vista even existed. It's exactly what I envisioned. We had the perfect day. Her staff made sure we had everything we needed and everything went so smoothly. This was the big splurge for our wedding and it was totally worth it!!

Sarah

Married on 10/03/2015

Oh my goodness, absolutely LOVE this venue! I was in a wedding here and I'm getting married here. Love the owner, love the view, love the relaxed feel. I cannot wait to say "I do" at Sierra Vista!!!

We chose Sierra Vista for the stunning views, cozy barn, and great value, but we'd choose it all over again to work with Marianne and her outstanding staff. Their attention to detail was exceptional, and they made our busy day seamless and stress-free.
WE LOVE MARIANNE AND SIERRA VISTA!

Brittani

Married on 06/07/2015

Couldn't have asked for a better venue! It is absolutely gorgeous and the owners are the best!

Sierra Vista was on of my first choices for our wedding venue but the dates we were looking at were already taken. Even though we did not have our wedding at Sierra Vista I was still very impressed with the beauty of the venue and the kindness of the owner.

Ashley

Married on 06/07/2014

Marianne has been a pleasure to work with. We of course chose Sierra Vista because of the breath taking view and gorgeous barn but Marianne has been extremely accommodating and I just adore her. I loved venue!!

Jess

Married on 05/31/2014

My dream wedding took place here. I could not have imagined a more perfect setting or more beautiful wedding site. The mountains and the barn and the elegance of a rustic wedding were everything I dreamed of and more!

GORGEOUS! Love the location, the price.. and the owners! Marianne is amazing!

My experience with Sierra Vista was fabulous. Marianne, the owner and operator, was fantastic and was one of the most caring people on my wedding day. My husband even brought up later how amazing he thought it was that Marianne treated us like we were the most important and only people she had ever had to be married at her property. I was able to use all of her decorations, linens and tables in the barn and it was spectacularly beautiful! Everyone who came to our wedding said that it was the most beautiful wedding they had ever been to- part of that being contributed to the spectacular view! I would 100% recommend this to a friend or family member and would use SV again myself if given the opportunity.
Are you interested?
Send a message