Reviews
5.0 out of 5 rating
Quality of service

5 out of 5 rating

Average response time

5 out of 5 rating

Professionalism

5 out of 5 rating

Value

5 out of 5 rating

Flexibility

5 out of 5 rating
100%
Recommended by couples
38 User photos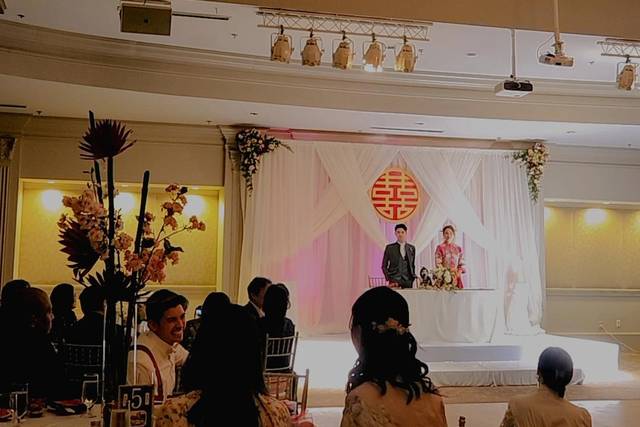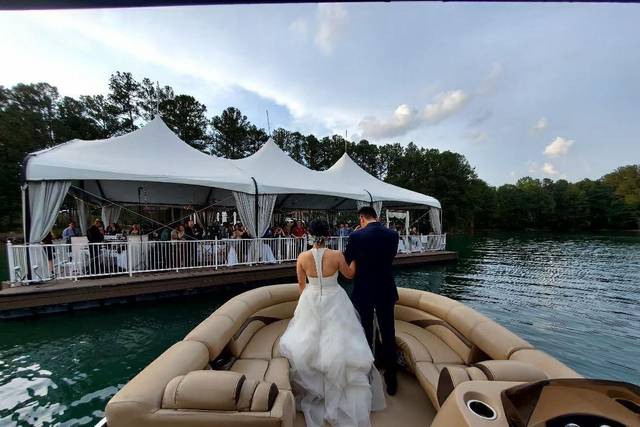 + 34

photos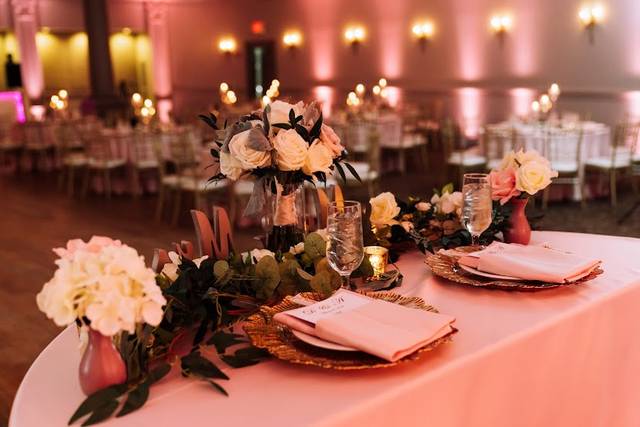 David L.

Married on 10/28/2023

Thank you Joyce!

I can't recommend our wedding planner enough for the best day of my life! From the moment we met, she demonstrated a level of professionalism and creativity that truly set our minds at ease. Joyce took was extremely organized and a great communicator throughout the process. Utilizing her services was hands down one of the best decisions we made.

Kyle

Married on 10/08/2023

Very Good, responsive and great result.

Worth every penny, highly recommend Joyce!!

Lulu

Married on 09/24/2023

No stress wedding experience

Joyce helped us plan our wedding in Atlanta while we lived in another state! From our initial planning meeting, she helped us navigate multiple wedding decisions with ease and sage advice. She coordinated all of our vendor trials in a single weekend for us and worked behind-the-scenes to ensure that we met each deadline (with a gentle reminder nudge). During our rehearsal, multiple members of our wedding party commented on her professionalism. On the day of the wedding, I was able to relax knowing that Joyce and her team would take care of each small detail and the event went according to plan without a hitch. Each vendor she recommended was excellent. It was also extremely helpful that Joyce spoke Mandarin and understood some cultural considerations for my parents, while balancing western marriage traditions. Would not hesitate to recommend Joyce for any bride!

Are you interested?

Send a message

Abby Z.

Married on 07/09/2023

An excellent wedding planner — well worth your money, and then some

Joyce is a fantastic wedding planner who gave us the wedding of our dreams. I honestly can't recommend her strongly enough to anyone who is looking to plan a wedding. She is very well connected to all the vendors in the city and knows exactly whom to go to with all your wedding needs. Not only do you get more than your money's worth with Joyce's connections, diligence, and thorough planning, but also, with all the discount codes she has access to, you'll make a significant portion of your money back just on the discounts alone. As a bonus, she is the only wedding planner in the region we know of who speaks Chinese, so my parents also felt very at ease with her on the day of the wedding.

Barbara C.

Married on 07/08/2023

Joyce is the Superwoman of your wedding day!

Joyce is the best decision we made during wedding planning. We have not stopped hearing from friends and family over and over how fun the wedding was, how smoothly everything went, how well organized, how great the vendors were, how it was one of the best parties they've ever been to, and more. All I could think was we can't take credit for most of that - it was all Joyce and her team! I cannot stop thinking about how she was somehow every place at once during our special night and already took care of anything we had questions about. Joyce truly has superpowers! If we had to do it all again I would hire all the same vendors she recommended in a heartbeat. The whole night was a dream and better than we could have ever imagined. From the bottom of our hearts, my husband and I are so grateful to Joyce and give our most enthusiastic recommendation to anyone looking for a wedding planner!

Elizabeth

Married on 04/08/2023

Best wedding decision

Hiring Joyce with Showcase Your Style Event Planning was the BEST decision we made for our multicultural wedding at the Atlanta Botanical Garden! She was the reason our day was so wonderful! Joyce is extremely responsive, paid immaculate attention to detail, and was so friendly and a true joy to work with. As two, busy working professionals, Joyce would accommodate our schedules to set up meetings and was quick to note which items needed our immediate attention and which could wait. She secured the best team of vendors and gave us her honest, vetted opinion of services, which was crucial to our decision-making. When the weather forecast for our outdoor garden wedding showed rain, Joyce jumped into action, ensuring all our vendors had great rains plans with every detail outlined, assisted in purchasing umbrellas for our entire wedding party, and ensured we still had beautiful photos (our biggest concern!). Our wedding was truly one of the best days of our lives and we have Joyce to thank for this! Andrew and Elizabeth Yu

Amy L.

Married on 04/02/2023

Exceeded Expectations In Every Way

Joyce was the consummate wedding coordinator.

In our first meeting, we could immediately see that she was highly organized, regimented and had a clear idea about our timeline. She asked thoughtful questions about our vision and gave very useful and honest feedback on what would be feasible from a practical and aesthetics standpoint within the constraints of our budget and time. Immediately, she produced a clear plan and timeline for us.

In the months leading up to the wedding, she orchestrated meetings with our vendors and consistently provided us updates and reminders on next steps via email and phone calls. At every point, we knew Joyce was supporting us and making sure everything was done appropriately and deadlines were met. She was also very flexible with accommodating me and my husband's busy schedules.

During the weekend of our wedding, Joyce executed the perfect dress rehearsal, and that is a reflection of her dedication and high level of preparedness. We knew that we could trust her to have a smooth wedding day, and inevitably, our ceremony and reception were seamless and everything we could've dreamed of. We went with Joyce's recommendations for vendors (as we knew she had very high standards) and we were very impressed by the catering, DJ and make-up/hair artists.

In sum, Joyce is a true professional, with sublime attention to detail and robust leadership skills. We will be recommending her to all our friends and family.

Philip J.

Married on 10/15/2022

Everything I needed/wanted

I was basically completely lost on planning my wedding before I called Joyce. I was TRYING to rough it and coordinate vendors, etc. myself - but reality is it is just too much work. May as well have been a second 9-5, at least in the weeks leading up to.

When I called Joyce - the amount of effort I had to put in after that point was so so so much less, and then, conversely, the quality of my wedding was absolutely sky-high due to the work she put in. A giant thumbs up from me - I can't think of even one misstep or problem I had - was completely flawless.

Kiarou

Married on 09/24/2022

Joyce Lee (SysEventPlanning) 9/24/2022 Chinese Wedding

Joyce was the best wedding coordinator we could have asked for. My Bride and I are quiet eccentric people and we definitely had a different vision for our wedding day than what is considered typical. We wanted a wedding that celebrated out heritage and one that focused on the people around us that enriched our lives so much.

Even as that vision evolved and and the scope changed, Joyce was flexible with us and guided us on the approach. But more than that, Joyce has built a whole team of Vendors who were just lovely to work with. My biggest regret is not being able to work with Joyce more in the future after this. I feel like we've developed a pretty good friendship and I will always appreciate her dedication and help as we worked our way through the stress-free wedding planning process.

-Kurtis B

Shirley F.

Married on 09/24/2022

Amazing and Stress-free experience!

Joyce is the go-to if you are looking for a multicultural wedding planner in the ATL area! I was a bride looking to plan a Chinese banquet wedding. I was initially wary of getting a wedding planner because I was afraid they would not understand the cultural nuances in a Chinese wedding or tried to push me to spend more than my budget. I'm so glad I found Joyce because she has experience with planning many Chinese weddings in the past. She thinks of creative yet realistic ways to work within my budget. She is down to earth, will listen and find elegant ways to incorporate your ideas into your wedding, so don't be afraid to express them to her even if it may sound strange or quirky :)

Her strengths I was particularly happy with:
-VERY responsive, often responds within an hour of your e-mails.
-does not push you to spend more than you need to bring your vision to life.
- respectful to the wishes/feelings of bride & groom's family (especially important for Chinese families)
-brings what she learned from previous wedding planning experiences to improve on future clients wedding planning

I enjoyed working with Joyce and will highly recommend her to couples looking to plan a multicultural wedding.

Amanda S.

Married on 09/17/2022

Joyce is amazing!

I'm a coordinator at Ashton Gardens and Joyce was amazing to work with. She went above and beyond to make sure our bride and grooms day was a great success. I highly recommend!

Janice

Married on 09/03/2022

The best in the business!

Hiring Joyce was one of the best decisions we could have made when we first started planning our wedding. We knew we wanted to do an Indian-Chinese fusion wedding and her fun but straightforward personality and "get it done" attitude solidified her in our minds as the wedding planner for us.

She was impeccably organized at every stage of our planning process and provided clear guidance and timelines to keep us on track. We had a lofty vision of what we wanted our multicultural party to look like and she executed that vision flawlessly, but she was not a "yes-woman". She kept us in check and made sure our goals were realistically achievable within our budget and acted as an advocate for our guests and their experience. Our guests had nothing but praise for how well organized the day was and how great their experience was, thanks to Joyce!

Not only did she advocate for our guests, she expertly handled our opinionated family members and made sure that our wedding day reflected our personalities and not anyone else's. We appreciated also her ability to juggle all our vendors and keep track of the back and forth emails (especially the month before the wedding) — nothing falls through the cracks with Joyce!

We cannot recommend her enough! If you're planning a wedding, you need to find yourself a Joyce!

Shuchang Z.

Married on 08/20/2022

Joyce is the best!

Joyce is very professional, responsive, fast reply, I cannot have this prefect wedding without her! Thank you Joyce for all your hard work!

Jun

Married on 05/22/2022

She is amazing!

Hiring Joyce to plan our wedding is the best decision we have ever made. My husband and I have worked with a lot of excellent project managers in our professional jobs, but we are still impressed by how Joyce flawlessly managed our wedding "project". She would give us a detailed listing of to-do items including priority for each item, she would frequently
check in with us on our status of wedding tasks (i.e. deciding on a dress) and offer her help. She would remind us of important deadlines that are comping up such as due dates for vendor payments and maintain a smooth communication with our vendors on all our wedding details and special requirements. On top of her project management skill, she is very knowledgeable about local vendors and with her recommendation, we are able to find the venue of our dream, and also great florists, photographers, make up artists, caterers that assist us on our wedding day. Thanks to Joyce's thorough planning and perfect execution - our wedding is exactly what we have dreamed about. I would strongly recommend Joyce to anyone who is planning a wedding - she will deliver a wedding day that is so beautiful which you will never forget.

Chen

Married on 05/21/2022

Excellent Plan and Great ideas.

Many thanks to Joyce as our wedding planner. She considered every detail and made clearly list to make sure every thing prefect. Joyce always has so many great ides. Especially, she suggested us a great and amazing grand entrance. We entered from boat with Mission Impossible music. That was shock everybody.

Annie

Married on 03/27/2022

Highly recommend

We were about half way through planning our wedding when we hired Joyce based on a recommendation from our makeup artist. After our first conversation with her, we were confident that we made the right decision to hire a wedding planner. Having Joyce as our wedding planner, we were so relax and worry free. She prepared the time line for our wedding and showed us what to do on our wedding day. Anytime we reached out to Joyce, we would get immediate responses whether it be by email, text, or phone. We highly recommend Joyce as a wedding planner. She not only help us have a great wedding, but also made the wedding preparation such a wonderful memory.

+ 3

photos

Denan L.

Married on 03/27/2022

Wonderful and well-planned wedding day

Joyce and her team did a great job in planning and running our wedding. For the planning part, Joyce connected all of our events together and created an organized timeline. She listed out the things we needed to do and keep us on track. She contacted our other vendors and made sure everything is ready for the wedding day. She was very responsive to our questions and emails and flexibly adjusted our timeline whenever we needed to add stuff to our wedding.

On the wedding day, Joyce and her team ensured everything ran smoothly; my wife and I did not need to stress about anything at all on that day. It was a memorable and wonderful wedding day for us.

Brian D.

Married on 01/29/2022

The Best Multi-Cultural Wedding Coordinator

We could not have asked for a better wedding coordinator than Joyce. We are a mixed couple (Chinese and Jewish) and mixing elements of our cultures on our wedding day was very important. Joyce was so involved in making our dreams come to life with honoring traditions from both sides. She even was able to arrange an intimate tea ceremony seamlessly into our day. She went above and beyond in so many ways and we highly recommend her for any wedding. She will be sure to deliver.

Rochelle M.

Married on 01/29/2022

Excellent, Helpful Wedding Coordinator

Joyce was absolutely wonderful as our wedding coordinator. She went above and beyond to make sure our day went as smoothly as possible and she was great to work with. We highly highly recommend her services. You will not be disappointed!

Mina L.

Married on 01/15/2022

Amazing. Best decision ever.

Joyce was recommended to us by another friend couple (Derek + Mary), who had worked with her for their wedding. As soon as we were engaged their advice was to hire a wedding coordinator, and not just any wedding coordinator, but Joyce specifically. Being a cheapskate, I was reluctant at first but having gone through the entire process, I can now say with confidence that it was the best wedding decision we ever made (aside from saying I do!)

From the beginning, Joyce was ON IT. She's fun, personable, professional, and has various connections in the wedding industry that allowed us to follow her recommendations without stress. Prior to hiring her, we had started looking at venues which took up a considerable amount of time that neither me (a graduate student) nor my then-fiance (full-time worker) had. As soon as she was on board, we told her our budget and vision/style and she chose 3 venues that fit both our criteria, set up our visits, accompanied us to them on the same day, and we selected our venue that very day. SO EASY.

It was literally this easy with selecting our other vendors as well. Joyce asked what we wanted, we told her, she gave us a list of people she worked with/recommended, and we chose them. It was seriously so stress-free and a breeze. I can't say enough good things about Joyce! Also, she was able to get us a lot of discounts simply because of her relationship with those vendors.

Then COVID hit and we had to delay our wedding for almost a year. But Joyce saved the day yet again! We didn't have to send any emails, she took care of everything and promptly rescheduled EVERYONE to our new date. The day of the wedding, all my guests kept on commenting how smooth and well-organized the entire wedding was, and that this was the best wedding they've ever been to. We made sure to give all the credit to Joyce. Seriously if you've made it this far down, what are you waiting for? HIRE HER. You won't regret it, best decision ever. Thank you Joyce, we love you!!

-Helena



Lynnly A.

Married on 10/24/2021

100% worth it!

We were about half way through planning our wedding when we hired Joyce based on a recommendation from our venue coordinator. After our first conversation with her, we were confident we made the right decision to hire a wedding planner. She was enthusiastic about planning our special day and wasted no time in determining where we were in the planning process. For the vendors we already hired, she reviewed their contracts to ensure we met our contractual obligations and deadlines. For vendors we still needed to hire, she had a curated list of vendors to recommend based on our budget. She guided us through the decision-making process and made recommendations based on her professional experience. Anytime we reached out to Joyce, we would get immediate responses whether it be by email, text, or phone. The day of our wedding Joyce and her assistant seamlessly coordinated everything, and if any problems did arise, I wasn't aware of them because she handled it all! Hiring Joyce is well worth the investment and will make your wedding that much more memorable. She alleviates the stress so you have time to enjoy every moment of your wedding day!

Karen C.

Married on 07/31/2021

Jump for Joy-ce

I highly recommend hiring Joyce as your planner. I hired her before Covid and had to postpone my 2020 wedding. Knowing that I could count on her gave me a peace of mind throughout the entire process.

Joyce is very efficient and responsive in her communication via e-mail and text. I don't think I ever had to wait more than 1 hour to hear back from her. She actually usually replies within minutes.

I also went with many of her recommendations for vendors, and they were all amazing. She saved me so much research time. Because she has worked with these vendors before (and many of her vendors have worked with each other), the communication was even more smooth. I can be very particular about the way things look, and Joyce executed my vision perfectly.

Lastly, Joyce can handle all of the craziness that happens with Chinese families. My side of the family does not speak English well, so I appreciate that Joyce was able to communicate to everyone in Mandarin. It was very important to me that my family feels included.

Don't hesitate to hire Joyce! Or her husband Kin if you need an officiant :)

Yuqi

Married on 05/30/2021

Lake Lanier Wedding

Joyce is a very responsible wedding planner. She helped us contact all the vendors and go through the whole process from the very beginning. Also she was very supportive of all of our creative ideas and realized them on the wedding day. We really appreciate her help!

Andrew B.

Married on 05/01/2021

Joyce was the right choice (ayyyy, I rhymed lmao)

My wife and I hired Joyce after our initial wedding planner wasn't able to make our desired wedding date work. Joyce immediately showed a lot better communication, flexibility, and ability to provide options. She also had the added benefit of being able to cater to both Western and Chinese sensibilities (helpful since my wife is Chinese). Time after time she showed us vendor options that were of significantly higher value than what the other planner or most venues were showing us. Her experience allowed her to give us plenty of links and examples showing vendors in action, and how certain designs may look (flowers and decoration, food, furnishing, Djs, etc.). She was flexible to help with some of our last minute needs as the wedding approached. During the wedding day, I didn't have to focus too much on the schedule that Joyce had laid out since everything was all moving according to plan. During the actual ceremony, she helped usher us around in a way that allowed us to enjoy the day while also hitting all the milestones. All in all, the wedding was a great success. Thanks, Joyce!

Huifang D.

Married on 03/12/2021

It is a God's Blessing

If a good start of a successful marriage is a great wedding, then picking a great wedding planner is the key! 
When we picked our wedding date, even though there is only four months left, and we had no idea what to do, plus there were already so many things on our plate that we cannot take any more mess, we were not panic, since we have long heard enough from every friends about Joyce's reputation as a well organized, efficient, accurate and inspiring wedding planner.  
Indeed, she had a detailed timeline, tailored and optimized to our situation, so that we could have the best position to make every decision. On one hand, she certainly has a passion about the wedding in every aspect, on the other hand she is also a calm and thoughtful advisor on achieving the goal under our budget, every time we turned to her, she can easily open our eyes and take us out from the mess.  
Joyce totally knows the wedding from head to toe. Devil is in the details, and she knows how to catch every of them! She walked us through every details, from as big as selecting venue, find the dress and the wedding day logistics, to as small as adding a piece of music that we have not got time to think through, and we cannot find something better. Oh FYI, she is a musician. Why does God give so many great gifts to one person=) Maybe the answer is: to make our wedding so perfect? Basically in everything she manages, we can totally have peace, knowing she is in charge. 
Oh by the way, Joyce came up of our favorite venue in her dream, yes I'm not daydreaming, although I don't know how her passion about getting the right venue overflow into her dreams, yet she just cannot let it go without showing us this place, and she made it happen the next morning to show us around, as she has been working with this venue many times, they trusted her to personally show us without prior appointment. And there it is, our wedding venue!
I think a great add-on value that you can only dream of for a wedding planner is to have such great relationship with great vendors. Joyce apparently have both: the right relationship and the taste.  Initially I would rather just skip wedding cakes because I cannot stand non-fresh-cream and sweet-to-death cake, which is almost impossible for a three-tier cake, and Joyce would never want to risk our wedding cake hoping the fresh cream is not going to crash after hours standing on the wedding day!  So she recommended a baker, who learned to do it in a Swedish way, it was mysteriously tasty! I have to say the only thing that we were disappointed about the wedding is that no more cake was left afterwards. Now I know, wedding cakes can be tasty too!
Anyways, we cannot appreciate more to have Joyce as our wedding planner, she not only help us have a great wedding, but also made the wedding preparation such a wonderful memory. 
Joyce, may God continue to bless the newly weds through you and your fun handsome husband in your wedding planning!



Are you interested?
Send a message