45 Reviews
Recommended by 100% of couples
Quality of service

5 out of 5 rating

Average response time

5 out of 5 rating

Professionalism

5 out of 5 rating

Value

5 out of 5 rating

Flexibility

5 out of 5 rating
51 User photos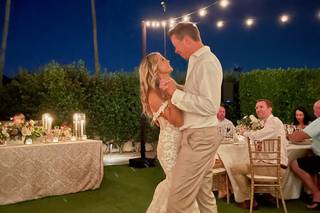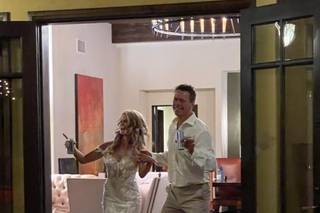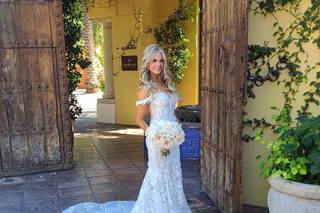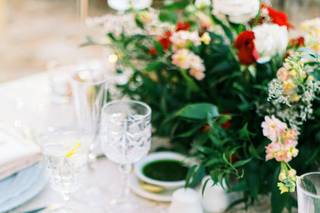 + 47

photos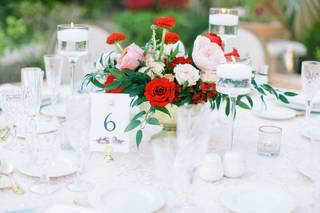 Noor H.

Married on 11/26/2022

Best Wedding Planner!

Jessica and her team helped me plan the wedding of my dreams! I had a destination wedding in Scottsdale, a city I'd only been to once. Jess was able to take every email and call we had, and make it a reality. Throughout the entire planning process, she would constantly follow up with me, make suggestions, send me pictures - all the things I didn't know I needed.
The week of the wedding was completely stress free because of Jess. She took over and truly let me, my husband and our families enjoy the day. Jess is patient, kind, thoughtful, quick and dedicated. Her skills go beyond designing and planning, she genuinely cares about the well-being and happiness of her clients.
We could not recommend Shine Events more to any couple seeking a beautiful and stress-free wedding. They will be best investment you'll make. Jess - thank you for making our day so unforgettable.

Chelsey

Married on 11/18/2022

Incredible

Jessica and her team at Shine events are truly amazing. They made my dream wedding come to life. I hear of people being stressed planning their weddings. I had the complete opposite experience. I enjoyed the entire experience, stress free. Jessica and the Shine team took care of everything. Held my hand every single step of the way. Any issues that arose they handled gracefully and swiftly. From planning the event, to the design, to managing our families and wedding party, they did it all. If I could give 10 stars, I would. If you're looking for a wedding planner, look no further.

Robert S.

Married on 10/01/2022

Jessica and Shine Events made our Wedding Day Amazing!

We had our wedding at the fabulous Omni in Scottsdale. When we booked the event, they told us that we needed a wedding planner to have our event at the Omni. In the beginning, we were a bit reluctant because we thought we could handle it ourselves. It wasn't but more than a few sessions in with Jessica when we realized she was going to be invaluable to us in the planning and preparation of our wedding. Our wedding was not a normal wedding and even though that was the case, Jessica took it in stride and was able to accommodate all our quirky asks and made sure that on our wedding day everything was in place and executed the way we wanted/hoped it would. Without a doubt, our wedding would have been a debacle without her. For the 100 things we knew she did, there was undoubtedly another 100 things she did that we didn't know. Our wedding day was amazing, and it would not have been without Jessica and Shine Events. We highly recommend her if you want your wedding to be as great as ours was!

Are you interested?

Send a message

Kristi H.

Married on 09/24/2022

Shine Events Made Our Wedding Day!

Jessica Gelder, owner of Shine Events was fantastic! We had a general outline of how we envisioned our wedding day and she made it come to life. Great creativity with unique ideas! Always with a focus on our style and budget. We would reccomend Shine Events to everybody!

Jenny C.

Married on 03/26/2022

Go with Jessica as your wedding planner! You won't regret it

We decided to go with a wedding planner once we found our venue and photographer since besides those two items we had NO idea where to even begin.

- She facilitated all the communication between vendors so we didn't have to which made our lives easier since we only had to communicate with one person at all times.
- She also helped us find vendors that we wanted. For example, our florist and rentals vendors. Everything turned out amazing so highly trust anyone Jess recommends.
- She made sure she was always available and I was able to e-mail and text her whenever I had questions. She even took a Zoom meeting once in her car when her child was at practice! That's dedication.
- She was a lifesaver leading up to the wedding. I was so stressed, but she handled everything and answered all my questions. Especially on the day of. She made sure we followed the schedule and was able to be firm to get everyone moving along, which I know can be difficult.

On top of that she was super easy to talk to and we really connected with her right away. I would highly highly recommend going with Jessica as your wedding planner if you're looking. I would pick her all over again!

Zhenni N.

Married on 03/13/2022

Jessica Led a Once-in-a-Lifetime Event

Hiring Jess was the best decision I made during my wedding planning journey.
Initial consultation: During the first meeting, Jess listened carefully to my vision, tradition and concerns. One thing that sets Jessica apart from others is that she does not set a limit for communication – she is committed to making my wedding day perfect.
Planning phase: As a professional wedding planner, Jess is very detail-oriented, hardworking, and patient. She made multiple trips to the linen shop and chatted with me via several emails until I was satisfied with my selection. Jess truly cares about her brides. One time I met with her to look at dinnerware after a stressful day of work. She pulled out a warm box of cookies and said this would help.
Another perk of working with Jess is she is well networked with other high-quality vendors. She identified high caliber vendors, including a specialized fireworks company and a maker of custom signage with Chinese characters. She made requests on my behalf to the venue, such as adding extra service – she made it all happen.
What I really appreciate about Jess is that she truly understood my needs. I am a professional woman, and time is scarce for me. Jess took over all the small details so that I could focus on other things.
Wedding day: My wedding was not an easy wedding. Jess orchestrated all the moving parts – guests throwing rose pedals (and looking perfect in photos), complex dress-bustling and button repairs, fully-rented furnishings and tableware (Jess was ironing tablecloths and linens for the ceremony arch), choreographed first dance with a customized setup, lion dancers, fireworks, multiple people giving (long) toasts, keeping us on-time/schedule, coordinating the packaging of all leftover untouched food for us (we don't like to waste), collecting and safekeeping gifts, and much more behind the scenes work. Jess executed everything flawlessly! I did not want a gap between the end of the lion dance and the fireworks, so Jess made it better – she set off the fireworks right after the lion dancers' final stunt. Our guests were in awe continuously throughout the night, and the event had a lasting impact on our guests and us.
Jess is very knowledgeable and experienced, which is clear to see when working with her. She told us about all options ranging from traditional to more modern and gave great advice. The 6-8 months leading up to the wedding were full of planning, but Jess alleviated the burden of planning by handling all the complexities. As a bride, working with Jess was wonderful because the entire experience was stress-free and without concern, as Jess had everything covered. Not only did she execute splendidly, but she led a once-in-a-lifetime event that gave us and our guests lasting memories.


+ 12

photos

Brian L.

Married on 10/11/2021

Jessica Gelder

So to begin we had hired jessica back in 2019 for our 2020 wedding in Phoenix. We had interviewed many wedding planners and in the end felt jessica would be the best help us plan our special day. She was very attentive, had great suggestions, lots of contacts and experience, which is what we needed since we live in another country (Canada).

Fast forward and everyone knows the pandemic hit. Now trying to plan an out of country wedding during the pandemic was not an easy task but lots of communication and follow ups from jessica made us feel that we could pull this off. Unfortunately when the time came the pandemic was full on and this wasn't going to happen. Jessica helped with all the negotiations with the resort and aided in anything we needed during this difficult time. We were able to rebook for 2021 hoping the pandemic would be done in a year. Jessica stayed in touch the entire time. I'm sure this was the longest time between hire and a wedding she's ever had.

In the end the pandemic wasn't slowing down and us being from another country, the realization was settling that this wasn't going to happen with 95% of our guests flying international to attend. We have to say during these tough times and Negotiations trying to cancel. Fighting to get our deposits back. Jessica was instrumental in talking to vendors, keeping our hopes up and doing everything in her power to help. I'm happy to finally say in the end, even though we didn't officially have the wedding we were able to retrieve a large portion of our deposits back. Jessica even offered some back which was very appreciated. She went above and beyond for us and I would recommend her for anyone needing a wedding planned in Phoenix. She was with us during the hard times and I wished we were able to use her for the good. I encourage anyone that needs assistance to hire her as she never left our side for over 2 years when we were stressing if we would ever have this wedding or get any of our money back afterwards.

Jessica thank you for everything you have done to help us during this roller coaster ride.

Much love,

Brian and Kelli

Mike M.

Married on 03/09/2021

Great Experience! - Omni

We had a fantastic experience. Jessica and her team were very responsive and helped us every step of the way. We didn't have any stress or worries the day of our wedding. The entire team is professional! I would recommend them to anyone!

Taylor M.

Married on 11/11/2020

Superb but especially exceptional for a destination venue

You may find my review of Shine Events on several sites as this company is just too good not to notify everyone. Having chosen a destination wedding, we needed help, much more than expected. A full-time planner of this quality is money well spent. With every additional vendor needed, Shine Events was able to find superb vendors and save us considerable money compared to prices we could get ourselves. Jessica was always 10 steps ahead of us and nudged us along when we ourselves stalled. My only request when hiring Shine Events was that I step off the plane in Scottsdale with nothing on my "To Do" list. Jessica guaranteed me that and the reality left me twiddling my thumbs feeling certain I was forgetting something. I never lifted a finger or worried over one thing while in Scottsdale over the week to celebrate our daughter's wedding. There is nothing negative I can say and not enough words to express our extreme satisfaction with Shine Events. We hired a planner but made a dear friend.

Anna B.

Married on 11/07/2020

The best wedding planning decision we made

Jessica is THE most amazing and I wish the first thing we did when we got engaged was hire her. Instead, we chose a venue that claimed to help with day of planning (in addition to many other things). Long story short, the venue lacked any attention to detail, treated us like just a number, couldn't keep track of things we'd already discussed, turned over event staff regularly, and kept getting details of our wedding wrong (wedding date, last names, style preferences, etc.). We met with a few wedding planners and after speaking with Jessica, she was the obvious choice. She went above and beyond to work with us to ensure our wedding day and the days leading up were stress free, happy, and unforgettable (in the best way). She is extremely organized, has impeccable attention to detail, is easy to talk to, was firm with our venue (who was unfortunately also our florist) when she needed to be, provided her professional expertise when we got tired of making choices, and it truly felt like we had a friend and ally during every step of the process. I don't want to imagine what our day would have turned out like without her help and luckily I won't have to. Do yourself a favor and hire Jessica!

Hanna C.

Married on 10/02/2020

Best planner ever!

I cannot say enough good things about Jessica. Getting married in the midst of a pandemic was incredibly stressful and difficult. Jessica went above and beyond to ensure that everything with the day went as smoothly as possible. She was highly communicative, very available, and just so good at what she does. She was able to help with just about anything from vendor recommendations to scheduling to decorating. My wedding and experience as a bride as a whole would've been so much harder if it wasn't for Jessica. I am so thankful I came across her business. Book her, you will thank your self endlessly.

Melinda A.

Married on 07/10/2020

Awesome Wedding Planner

Planning an out of state wedding seemed daunting but Jessica is an experienced professional who help make the entire process seamless. She was able to interface with various vendors and make recommendations that helped maximize our budget. She was always available to talk on the phone and responded to our questions. I would not hesitate to use her in the future. My daughter and I both felt she was worth every penny of her fee!

Wendy (.

Married on 03/14/2020

Jessica was our wedding planner. We hired her in summer 2019 and got married March 2020.

Jessica is AMAZING! Our wedding was absolutely perfect, even better than I had ever imagined. The set up was gorgeous. We had it in a friend's backyard, and she made it look like a top venue.

+ 2

photos

Amanda

Married on 10/19/2019

The MVP of wedding planners

I'm sad that my wedding is over not only because of how amazing it was but also because it means I don't get to talk to Jessica everyday. When looking for a wedding planner It is important to look at pictures etc of what they've done but it's even more important to get to know them. I can't imagine planning an out of state wedding with a wedding planner with a personality other than Jessica's. She is responsive, organized, and knowledgeable of the industry but she's also real. She will talk to you when she's busy doing family things if that's the time you need her help. If you're lucky enough, she'll also give you some of her life advice and support you through any concerns. There were a few things at the wedding that didn't go exactly as planned or as I wanted and I knew that was bound to happen. These things didn't seem to didn't seem to matter quite as much when everything else was done so well.

I knew exactly what I wanted my wedding to look like but was having trouble conveying it to certain vendors. Jessica put on her cape and fixed all problems with such ease and class. She is a phenomenal wedding planner and an even better person. If you are looking for a wedding planner for a destination wedding or one in your back yard, Jessica is your girl!!

Jenna

Married on 09/07/2019

Dreamy Flagstaff wedding - pulled off without a hitch!

Jessica and her team at Shine Events did the most incredible job putting together our Pine Canyon Club wedding in Flagstaff, AZ this last September! She has a wonderful personality, was punctual and professional, and was a pleasure to work with throughout the process. Despite this being a destination wedding, Jessica did an incredible job quickly organizing vendors, finalizing details (large and small), and coming up with additional ideas to pull together our elegant bohemian theme. By the wedding day, I was stress-free knowing that Jessica and her team were on top of executing a great event! I would highly recommend Jessica and the team at Shine Events for your wedding or big event - she will not let you down!

+ 3

photos

Lindsay G.

Married on 05/26/2019

The best decision!

Jessica was so amazing and helpful! We hired her for our month-of wedding coordination to help out with vendor and timeline organization. I really don't think we could have kept it all straight without her help and support. We did not think we would need wedding planning services but I am so glad we decided to hire her. She was helpful with every little detail and ensuring that we were able to enjoy our big day! I think every bride needs Jessica by their side!

Lauren

Married on 04/06/2019

Brilliant Wedding and Event Planner!

I can't even begin to describe my gratitude and appreciation for Jessica Gelder and Shine Events- they deserve 100+ stars and more! Jess is the best planner in the industry and I am incredibly lucky to have had her as my wedding planner. My husband and I are still so overwhelmed with joy and gratitude from our wedding day - it was beyond magical and we could not have planned a more perfect day without the guidance and support of Jessica and Shine Events. Jess is extremely organized, professional, attentive, hard-working and is amazing to work with. From the early months of wedding planning up until the day of, Jessica made sure that everything was handled quickly and efficiently and stress-free! She has the best relationships with all of the vendors and works with the vendors from start to finish during the day-of set-up to ensure that everything is exactly how you want it. She is brilliant. My wedding was something out of a magazine! From start to finish, to all the big and smallest of details, Jessica was there every step of the way making sure my vision came to reality. Throughout the entire time working with her, Jess made me feel like I was the only bride she was working with and I am forever grateful to her and Shine Events for everything they did to make sure our wedding was everything we had dreamed of and more. Thank you so much for everything Jess. You are the BEST!

Mike and Lauren Gilbert

+ 10

photos

Kk Metzler

Married on 03/23/2019

Jess was exactly what I needed!

My husband and I decided early on that we needed a planner who could help us navigate the wedding process. Jess was a perfect fit. She is honest, flexible and truly a terrific advisor, and I credit her completely with helping my husband and I pull off a dream wedding that was within budget. She helped us refine our vision; consulted with us to ensure our budget expectations stayed realistic, and recommended several excellent vendors to us, all of whom worked out perfectly. And, when we needed her for something time sensitive she was always accommodating. Jess has a direct, decisive style which is exactly what I needed being the novice that I am about the wedding industry and being a fairly busy working professional. In the weeks leading up to the big day my husband and I would literally blink and things would get done - it was amazing! Jess coordinated my vendors and executed the ceremony and reception (which were at separate venues) flawlessly. I HIGHLY RECOMMEND her!!!

Rebecca

Married on 02/16/2019

Outstanding Support!

I can't say enough about Jess (Shine Events). My wedding was in Gold Canyon, AZ, but my husband and I are stationed in Maryland. We hired Jess about a year out from the wedding, and she was amazing. She answered any/all of my random questions and made sure I didn't forget even the smallest of things. When the day finally came, it was perfect! I would *highly* recommend her for any level of planning.

Michelle

Married on 02/09/2019

Worry Free Wedding

One of the first decisions we made in the planning process for my daughter's wedding last February was to hire a planner. Jessica with Shine Events impressed us from the start with her attention to detail and creativity. She really listened to my daughter and did whatever she could to help her vision become a reality. She was very responsive, which was important to us, as decisions would have to be made quickly and we valued her input. When the week of the wedding arrived she took charge and the day of the wedding was stress free for us thanks to her advance planning and timeline. We couldn't have done it without her! The wedding and reception were beautiful and Jessica and her staff worked behind the scenes to make sure everything went off without a hitch. We were so pleased we've hired her for our younger daughters wedding in September!

Jinjin

Married on 12/01/2018

An angel from heaven

Lisa's services were unparalleled in making our wedding day perfect. She managed everything — from contracts to vendors to setup — and kept any stress away from us on our big day.

Kristen

Married on 04/14/2018

Jess brought my wedding visions to life and the day was flawless. I could not have done it without her. I was not stressed out at all throughout the entire process because Jess kept me on top of everything and made sure everything was taken care of. She never tried to push me towards her tastes but rather embraced all my ideas as if they were her own. She was very responsive to my emails and continually let me know that she was just a email, text or call away if I needed her for anything. I truly appreciated all her help in making my big day so special. Everyone says its the best wedding they had ever been to :)

Caitlin

Married on 04/07/2018

Jess did a fantastic job with my April 2018 wedding -- everything turned out beautifully!

Michelle

Married on 10/28/2017

Jessica is an artist. She captured exactly what we wanted for our destination wedding in Arizona desert and delivered a day we will never forget. My family refers to our wedding as an event because of how extraordinary it was. Everything from the food to the flowers to the tiny details you may not know matter were perfect--and it was all because of Jessica. On your wedding day you shouldn't have to worry about anything, just enjoy the moment, and i couldn't have done that without her. She is the definition of customer service and truly cares about her clients and the biggest day of their lives.

+ 4

photos

Kevin

Married on 03/11/2017

A++. Jess might agree that I was a pretty particular father of the bride :), so believe me when I say she's just awesome. My daughter has provided a review as well so please have great confidence when choosing Jess. All weddings are likely complicated to some degree, but my daughter's was in Phx and we all live on the other side of the country. The wedding venue certainly wasn't typical and provided a fair amount of additional complexity. Planning from afar was challenging but I couldn't be happier that Jess was in charge. Everything went off without a hitch. Every last detail was covered. Jess and her crew were on top of everything. Sometimes the small touches speak loudly -- the crew ironed every table cloth, even the sides just to be sure it all looked perfect. It was a wonderful day from start to finish and that would have been impossible without Jess. We are all grateful, and we all encourage you to chose her to do your wedding. Great companies should be rewarded with more business.
Are you interested?
Send a message