45 Reviews
Recommended by 100% of couples
Quality of service

5 out of 5 rating

Average response time

5 out of 5 rating

Professionalism

5 out of 5 rating

Value

5 out of 5 rating

Flexibility

5 out of 5 rating
16 User photos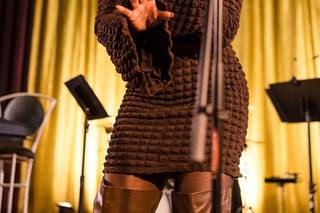 + 12

photos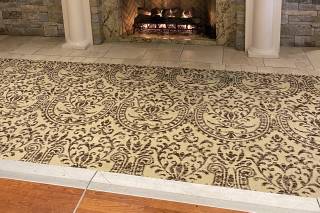 Cara B.

Married on 05/20/2023

Best decision ever!

When we were looking for wedding bands, there were SO many options! As soon as we heard Shaded Soul, our search was over.
Booking Renee and Shaded Soul was the best decision we made for our wedding. Every time we spoke, Renee reassured us that she had seen it all and had everything under control- and she did! Starting with cocktail hour, Renee checked on my husband and myself and made sure we had drinks in hand. Introductions and our first dance were smooth, and then the party started! The dance floor was PACKED the entire night, and everyone I spoke to said the band was amazing.
If you're on the fence about picking a band for your wedding- don't hesitate! Shaded Soul is the best!!

Sarah F.

Married on 11/26/2022

Get your guests groovin' to the sounds of Shaded Soul!

We were so happy to have Shaded Soul at our wedding! They played very nicely at the cocktail hour and then a rocking dance set at the reception. The band kept our guests on the dance floor the whole night and we had many guests tell us how much they enjoyed dancing to their music. I will also add that no one complained that they were TOO loud, which is always a concern for an indoor wedding with many older guests. The volume and balance was perfect. There is some serious talent in the group-- horns, rhythm, and vocals. They were also very professional. Renee, the band leader, was super accommodating and detail-oriented with our special requests which included various musical guest performances including a special song played by the bride and groom, and another one sung by the fathers of the bride and groom. It made for a very special and memorable musical evening. 10/10 would recommend for your wedding, party, or any function that will get you dancing.

Alexa H.

Married on 10/15/2022

Shaded Soul Band Wedding

Shaded Soul Band was the perfect fit for our wedding. From the time my husband and I booked them, Renee was always in communication with us making sure she got everything right for our wedding. We couldn't have asked for a better band for our wedding. All of our guests can't stop talking about how incredible they were. Highly highly recommend!!

Are you interested?

Send a message

Jessie B.

Married on 10/08/2022

Shaded Soul

Shaded soul was AMAZING for our wedding this October. From our pre wedding phone call, we knew they were going to be great but they blew us away. They were so much fun, kept the dance floor packed all night long, during the last song when we asked them to stay and keep playing for longer, they did - no questions asked. Not only did we have countless wedding guests tell us how unbelievably great they were, but we also had multiple people ask for their number to book for their own wedding! We recommend Shaded Soul enough for your wedding or any event.

Holden W.

Married on 09/17/2022

Phenomenal Band!!

Renee and the Shaded Soul Band were the highlight of our wedding. Before the date, they worked with us to fulfill all of our special requests, including a dance and a request to not play certain songs. They were communicative throughout the process. Then, they brought the energy during the wedding, constantly getting everyone out on the dance floor! Nearly every guest noted the band as the best part of the wedding and my wife and I are still talking about how good they were months afterwards! We would recommend them 120% and would hire them again for our own events.

Emily G.

Married on 01/15/2022

Everyone should book Shaded Soul Band for their wedding!

I wasn't looking to book a band for my wedding, but it was the best decision I could have made! We saw the Shaded Soul Band at a bridal show, then went to see them live, and within 10 seconds of hearing them play we knew we had to book them. They sounded amazing! Renee, the band leader, was so easy to work with and so professional. Renee went above and beyond. She would call every so often to check in and see how we were doing with wedding planning. And when we had to postpone our wedding because of Covid, we got a 'not a problem' and the change was made. It was seamless.

The day of the wedding the band started playing and everyone was on the dance floor. They were the talk of the wedding. People even continued to talk about how good they were the day after. It was non stop dancing as soon as they started playing. The music is one of the big things guests like to judge and the Shaded Soul Band had our guests wishing they booked this band for their weddings. They were a huge hit amongst our older and younger guests. I honestly can't recommend them enough. If you want to have the best music for your wedding, book the Shaded Soul Band!

Alexandria

Married on 10/02/2021

Incredible!!!!

It was truly an honor to have the opportunity to hire Shaded Soul Band for our ceremony, cocktail and reception music. Renee was incredible to work with. Her communication was efficient and super helpful leading up to the big day. The band learned a few songs for us, too. Our guests are still talking about their band a few weeks later. They have set the bar for wedding entertainment, or even just live music in general! We totally recommend to anyone and feel you must include their band in your budget. You won't regret it. Everyone was on the dancefloor and they were so excited, that they even danced between salad and dinner courses! It was the best night!

Andrew W.

Married on 06/26/2021

Grooving with Shaded Soul

Shaded Soul played great and we danced the entire evening! Everyone enjoyed each tune :) The Band brings lots of energy and love to the party. I'd highly recommend them.

Shannon B.

Married on 10/10/2020

Book them!

I'm got married on October 10, 2020. As a bride planning a wedding in the middle of a health crisis, I was hesitant to get any type of entertainment. I was planning a backyard and small wedding. I was nervous because I just couldn't imagine people dancing in close proximity in a time like this. One of my mother-in-laws only requests was to get a DJ so I had to oblige. I asked around and received a couple leads on Shaded Soul. I got in contact with Renee and she is AWESOME!! Renee was professional, thorough and knew how to keep the party going! She kept the ceremony and reception moving smoothly and flawlessly. I couldn't have imagined having our wedding with out her! She is also a part of a band! If you are planning a wedding/party no matter how big or how small, book Renee and if you are wanting live entertainment The Shaded Soul Band sounds fantastic (check them out online!) I am so glad I took the guidance from my mother-in-law and got a DJ. Don't wait, BOOK SHADED SOUL BAND!!!!!! You'll be grateful you did!

Shaded Soul Band's reply:

Hi Shannon,
Thank you so much for the great review! It was such a pleasure to work with you during the planning stages and to share your day was even more special to me. You did an amazing job with all of the planning on your end so it made it easy for me to do my job and guide you through the process on your Wedding day. I was so happy to see the look on your face when I asked your friends and family join in a circle around you and Jake for your last dance of the evening. It was truly a special moment for all! You and Jake are an amazing couple and I wish you all of the happiness in the world. Please keep in touch!
Thanks,
Renee Prescott

Jennifer H.

Married on 10/03/2020

Amazing wedding band!

We had an amazing experience with the Shaded Soul Band at our wedding in August! Our guests frequently commented on how great the band was and how much fun they had dancing to their music. They also did a great job on the ceremony and cocktail hour music. We highly recommend!

Marissa K.

Married on 09/12/2020

This band is the one you want at your wedding! Trust me!

Renee and the entire Shaded Soul band have been absolutely incredible throughout this entire wedding planning process. From the very start. Renee has been prompt, thorough, kind and accommodating since day 1. My fiancé and I got a chance to listen to Shaded Soul at an outdoor event in the summer of 2019. WOW! These guys were incredible. They had the crowed up and dancing and the music was incredible- not to mention the instruments and their voices. We booked them there and then. Our wedding was scheduled for 6/2020 but had to be rescheduled to 6/21 due to COVID. Before rescheduling, Renee reached out to us early on in March to see how we were doing and to let us know she would help us if we needed to reschedule. It was so nice to have a vendor personally call to see how we were and to just talk about our options. I would use Renee for another even in a heartbeat. We need more people like this in the world. Kind, compassionate people who care about their customers.

Arianna

Married on 10/12/2019

Shaded Soul

Awesome, kept the dance floor packed the whole night

Shaded Soul Band's reply:

Arianna,
Thanks so much for having Shaded Soul Band as your entertainment! You're Wedding was so beautiful! The pictures you got need to be on the cover of a Wedding Magazine! From the first dance to the last dance everyone had a great time and the dance floor was packed because you have great family and friends! We kept the special dance song we learned for the dance with your father in our repertoire. Thanks for sharing your special day with us.
Best wishes,
Renee Prescott
www.ShadedSoulBand.com

Ashlee S.

Married on 09/14/2019

Shaded Soul kept people on the dance floor all night!

Shaded Soul kept people on the dance floor all night! Their sound is incredible and they really know how to play to their audience. Their fantastic energy really set the mood for the entire wedding. There was pure joy in the air as guests were so eager to have fun and dance the night away.

Shaded Soul Band's reply:

Hi Ashlee,
Thanks for the great review! I'm so glad you came up and sang with the band. I'll send you a short video clip of you singing with us. We hope to see you at one of our Summer concerts next year. I hope you come up on stage and sing with us again.
Thanks,
Renee and the entire Shaded Soul crew!

Kathy D.

Married on 09/07/2019

Excellent!!

I cannot tell you how everyone said the band made the wedding !!They were so smooth and just plan awesome that everyone was smiling and dancing!! No one is easier to work with than Renee!! She "has your back " at all times!
True professionals!
Played all types of music for everyone !
She worked very well with the bride & groom so much that they could enjoy the wedding!!!
Excellent !! You must book them!!

Shaded Soul Band's reply:

Kathy,
Thank you so much for the wonderful review. It was a pleasure working with you in planning your daughter's Wedding! My favorite part of the day was when Kailey walked down the isle to meet Robert as the electric guitar version of here comes the bride was playing. That was the perfect song for both of them! They are both lucky to have you and we are equally as lucky that you trusted us to be a part of their special day. Please keep in touch.
Renee and the entire Shaded Soul crew!

Jennifer T.

Married on 09/06/2019

Sister of the Bride

Shaded soul is the band to get for your wedding definitely. Renee Prescott the bandleader is awesome person to work with. And her band is awesome they play everything from the oldies so the current anything that you wish for pretty much. I'm also grateful that I've known this band for well over 19 years and it was a blessing that they were available to play for my sister's wedding. they were great even with the weather being bad and the switch up happening at the last minute they're very flexible and very great to work with. I highly recommend them.

Your own private wedding concert!

Shaded Soul was a blast to work with. Renee was not only happy to help us customize our wedding music but she also genuinely seemed excited to help us pull off a few surprises throughout the night. The band learned two new songs at our request and they absolutely delivered. We were so impressed by the energy, the quality of the musicians and their willingness to personalize our day. I would highly recommend them for your special day! We'd hire them again in a heartbeat.

Shaded Soul Band's reply:

Thanks so much for the wonderful review. We were more than happy to learn the John Legend and Darius Rucker songs for your special dances. It was also great to see that dance floor packed all night! If you have any fun pictures of people dancing please send them. I'm sure the band would love to see them. We hope to see you at some of our Summer Concerts next year!
Take care,
Renee Prescott and the Shaded Soul Band Members

Sam

Married on 06/15/2019

Personable, talented and affordable

We were so thrilled and relieved when we found the Shaded Soul Band to play at our home wedding in June. Finding a talented and experienced band was a top priority for us. When we found them we knew they would be a great fit compared to other bands that came across as "cookie cutter".

From start to finish, Renee's expertise and experience was evident with her communication and delivery. Renee was easy to work with and that made our wedding process much less stressful. Anytime we had a music issue, she had our back, which was key since we had a home wedding with little preexisting infrastructure.

They learned several songs for us, including our first dance, and several songs in tribute to New Orleans (they nailed every single one!)

They definitely played a wide variety of music, and had everyone on the dance floor. Our wedding was multi-cultural with different age groups, they had the dance floor filled from children to seniors, and everyone in between, from start to finish!

Each band member brings something to the table, they are all incredibly talented.
My parents, family and friends were impressed with how accommodating, professional and fun they were.
We have received many compliments
"on the band". Even friends who are music afficionados were complimenting on how awesome they were and that they had such good vibes!

Thank you again for your patience, energy, expertise and talent, you guys rocked it!
We recommend this band hands down, and would hire them again; best in town!

Shaded Soul Band's reply:

Thanks Samara for these kind words. The view from your property is breathtaking and it was the perfect natural backdrop for your ceremony!
It was such a pleasure to work with you, Michael and your entire family. We were so happy to see all of your guests both young, old and with many different cultural backgrounds on the dance floor. This really shows us that music is a universal language when the dance floor was crowded all night long. It was really cool to have your send off and then have guests come back in and still dance the night away.
Thanks for letting us be part of your Wedding day! We hope to see you again at one of our local shows.
Renee and the entire Shaded Soul Band.

Kim

Married on 05/31/2019

Best Band Ever!

The Shaded Soul Band was absolutely phenomenal for my wedding. So many guests remarked how amazing they were. They are very easy to work with and make the entire process smooth and seamless! The band learned our first dance and the song selection throughout the night was perfect.

Shaded Soul Band's reply:

Hi Kim,
All I can say is WOW what a night! The day was perfect starting off with the ceremony overlooking the water then an exciting party with you and your guests at Belle Mer. Thanks for having us provide the music for the start of the next chapter in your life!
Please stay in touch,
Renee and the Shaded Soul Band Members

Melia/Vincent

Married on 10/06/2018

Shaded Soul played at my daughter's wedding. They were fantastic! We couldn't stop dancing. Every time we began to leave the floor, the music started again, and EVERYONE turned around and came back! I was disappointed I had to stop to eat dinner! The music is simply outstanding and infectious and gave a great, uplifting, positive energy to the event. I would hire them again in a second!

Shaded Soul Band's reply:

Hi Nancy,
I'm so glad we were able to provide the music for Melia and Vincent's Wedding at Danfords on Long Island. There were so many people dancing that we didn't even want to stop! The best part of the night for us was when Vincent took the mic and sang (Black magic woman and Shape of you) for Melia. These special moments will be cherished by everyone for a long time. Thanks again for the great review. We hope to see you again at one of our Summer concerts.
Thanks for a great day,
Renee Prescott
Shaded Soul Band

Kate

Married on 09/22/2018

We hired DJ Soul to DJ at our wedding and couldn't be happier. She was 100% professional and made sure the music was the right fit for us and our guests. Renee contacted us a few times before our wedding to make sure we had all of the details sorted out. She made sure to play the type of music we told her we liked, while also reading the crowd and tailoring to the different age groups. Renee even took note of a song my sister mentioned in her speech and played it for us. It was a really special touch. DJ Soul is super fun and will keep your party guests on their feet. Wedding DJ's can be hit or miss sometimes, but you will have no regrets if you hire Renee!

Shaded Soul Band's reply:

Hi Kate & JJ,
Thank you so much for putting your trust in me to provide the music that you and your guests wanted. Your family was such a pleasure to work with. Thanks again for the wonderful compliments. I really appreciate it.
Take care,
Renee Prescott (AKA DJ Soul)

Suzanne

Married on 09/01/2018

Shaded Soul Band was one of my favorite things about my wedding. I knew that they were good judging from videos I'd watched beforehand and their good reviews, but I was truly blown away by their work at my wedding. They have such energy, verve, and joy for their work; we got tons of of compliments and when the dance floor opened, EVERYONE got up and danced! I've never seen that happen at a wedding!

They also paced the energy of the reception really well with music, directing tables toward the buffet, and pumping up the crowd. They played music that we had requested and stayed within the general style of what we wanted, all while providing their own unique take on the songs. One of the best things was that toward the end, Renee sensed that the older people (grandparents, etc.) were feeling kinda left out by the music choices, so she asked me if we could change up the music a bit. This was unexpected but ended up creating some of my favorite memories of dancing with my grandparents, and I was so impressed and touched that she "read the room" and adjusted accordingly.

Renee also was an integral part of our ceremony music and lighting. The fact that she showed up so early to figure out a complicated outdoor set-up speaks volumes to how much care and detail she puts into her work. The result was perfect.

Todd

Married on 07/23/2018

This coming year, my wife Sue and I celebrate our 23rd wedding anniversary. Part of what made our wedding day more special than we could have imagined was our good fortune to have booked Shaded Soul. If you've got a great band your wedding will be remembered for years to come. The band has a huge responsibility to set the tone and atmosphere for the entire afternoon or evening and you have one shot to book the perfect band.

Shaded Soul was tight, brought their A-game with great energy, musical ability, stage presence, repertoire, punctuality and reliability. They were wonderful then and even more extraordinary now.

"There's nothing compared to live music; there just isn't anything" - Gloria Gaynor



Julie

Married on 07/14/2018

Beyond my wildest dreams. Music was a top priority for my (now) husband and me while wedding planning. When we came across the video from Shaded Soul Band, we knew we wanted them at our wedding. We immediately connected with Renee (the band leader). She's incredible. She brought up so many things that we didn't even know we needed to think of (i.e. color of linens for band tables to match the wedding). They even learned the semi-obscure song we wanted for our first dance. She's a pro - not just amazing at her craft (a very talented singer and musician), but also at working with all our vendors to ensure everything went off without a hitch (and even better, without our involvement!).
THE BAND THO. The Shaded Soul Band is full of amazing talent (which you always expect), but also really nice, genuine people who went out of their way to make sure the energy in the room was high. I think one of my favorite parts was when one of the lead singers and the saxophonist came onto the dance floor to dance with us.
Our guests are still talking about how amazing and fun they were. I highly recommend them for your wedding or really any event.

Karen

Married on 06/23/2018

What a wonderful, wonderful evening we had for the rehearsal dinner of our son and his fiancé, thanks to the Shaded Soul Band. They were set up and ready to play on time, had agreed to learn songs that were important to our family, and interacted very well with all of the guests. I had emails a week later from guests saying that they were still singing songs from the evening. It is difficult to find a band that is not only professional, great musicians, but also fun. I highly recommend this talented and organised Shaded Soul Band.


Julie

Married on 12/10/2017

Renee and the band are simply the best and were amazing to work with from start to finish. I am thrilled we chose them to be our wedding band; their music and energy are top notch and guests are still telling us how much they loved the band. In fact, two couples who were at our wedding in December have already approached me about getting Renee's contact information so Shaded Soul can be the band for their weddings.
Are you interested?
Send a message