26 Reviews
Recommended by 96% of couples
Quality of service

4.8 out of 5 rating

Average response time

4.8 out of 5 rating

Professionalism

4.7 out of 5 rating

Value

4.8 out of 5 rating

Flexibility

4.8 out of 5 rating
22 User photos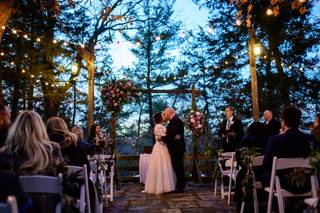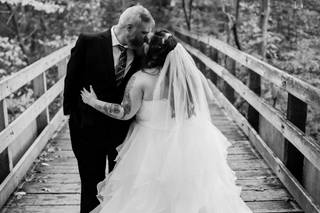 + 18

photos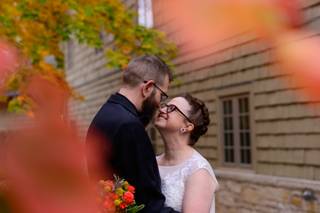 Kristen

Married on 06/11/2022

Seth and Mary are AMAZING!

We couldn't of picked a better couple to have as our photographers for our wedding! Seth and Mary are so personable, professional and are AMAZING at what they do! Their photography is the absolute best! They are so fun and they really are experts at their craft! Thank you Seth and Mary!!!

Melissa K.

Married on 02/20/2022

The Best People

I can't believe I didn't write this sooner! Seth & Mary were our photographers for our engagement photos in Sept 2021 and our wedding in February 2022! They are such down-to-earth individuals that you could hang with! Seth and Mary made both experiences effortless and captured unforgettable moments that will be cherished forever. Mary also went way above and beyond and saved me from my dress from stabbing me all night long! Their work speaks for itself, but knowing they are the kindest and most professional people to work with sends them over the top. Oh, and the reviews that say they are ninjas are spot on!

Megan W.

Married on 10/15/2021

They are absolutely amazing!!

I spent 2 years planning my wedding and when the day finally came, I was nervous about everything including photos. Let me tell you, they eased me really quick. They are witty, funny, professional, and able to direct large groups. They were amazing and even that word isn't good enough. Seth and Mary can capture the emotions and the love in every photo. I cried looking back at the album. They are simply the best people for the job!

Are you interested?

Send a message

Melissa R.

Married on 12/06/2019

Love them!

My husband and I chose Seth Morris Photography because they came highly recommended by Starved Rock Lodge. We are SO HAPPY we picked them. Neither of us are very photogenic and Mary Morris made sure to make the pictures fun and relaxed. We used Seth Morris Photography for both engagement and wedding day photos. The engagement photos turned out beautifully and we cannot wait to see the wedding photos!

Seth Morris Photography's reply:

Awww the wedding pictures are SO SO GOOD. I can't wait to get them all to you!! You two are so sweet together and we are so happy for you!!

Rachel

Married on 10/25/2019

They are more like friends than photographers

I can't say enough about the two of them!! Mary was so perfect getting genuine responses from me and my girls. I am not used to getting my picture taken but they made us feel like professional models. The pictures turned out so nice. It's hard to pic favorites. You will not go wrong hiring them if you have your wedding at Starved Rock (cuz they know it so well) or any place for that matter. They are truly the best. I feel like we could meet up for drinks or whatever after this because I feel we made life long friends. HIRE THEM!!

+ 4

photos

Natalie

Married on 03/02/2019

Photographers with humor and heart

When Natalie and I got married, I knew that it was going to be one of the happiest days of our lives together. We were concerned that our photos might not reflect that, as we both feel so stiff and unnatural in photos. This was needless worry, as Seth and Mary helped make us so comfortable with our wedding photographs, and they captured the true joy we felt that day. Our engagement pictures out in the snow are absolutely magical, and our wedding photos are out of a fairy tale. Seth and Mary captured some amazing candid and impromptu moments throughout the day, in addition to gorgeous shots that they staged. They helped us feel natural and light during group photographs, and these little touches really show in the genuine smiles captured throughout the day. We have wonderful keepsake reminders of our wedding, all thanks to Seth and Mary Morris!

+ 3

photos

Jenelle

Married on 01/04/2019

AMAZING photographers!!

Seth and Mary are amazing to work with! They are very down to earth and fun to be around. I was SO worried about pictures because my husband definitely is NOT a picture guy, but Seth and Mary were great with him, they got the job done quickly and even caught him smiling multiple times! We got both our engagement and wedding pictures by them. The pictures turned out absolutely amazing. My mom said "these are the best wedding pictures I have ever seen" and I totally agree with her! They make picture taking FUN and I could not recommend them enough for your pictures!

Sabrina

Married on 09/02/2018

After doing many weddings for my friends, of course I had to have Seth and Mary and they did not disappoint! They are an amazing team and super fun to be with! Seth and Mary are extremely professional and organized and know what they are doing. I called Mary boss lady on my wedding day because I trusted her to run the show and she did an excellent job! They are the sweetest couple and made our wedding day that much more special. Love you guys!

Dennis

Married on 08/25/2018

Seth and Mary are not only an amazing photographer duo...they are wonderful humans. The love the have for thier work and each other helped us be comfortable in choosing them to photograph our special moments. Seth and Mary have a unique ability to capture moments in time that reflect the personality of thier clients. Our engagement session was so much fun,they made the shy feel comfortable in front of the camera. Our wedding day ran smoothly with thier help. We had pictures early in the day of getting ready to pictures of the party at the end of the night. Seth and Mary had a timeline that helped keep our day on track and were so efficient in getting good shots that we had time to just relax a bit with all the bridesmaids and groomsmen. Seth and Mary helped with organization, helped with setup, helped with bustling the brides dress...they made the day stress free and enjoyable. Seth and Mary went above and beyond expectations and we could not be any more grateful for the time and effort they put into our engagement and wedding day.

Lauren

Married on 06/02/2018

Booking Seth Morris Photography for our wedding was the first decision we made. Seth & Mary did a wedding for a friend of mine years ago, and I knew since then I wanted them to shoot our wedding. They are absolutely a phenomenal team, as well as some of the nicest people you'll ever meet—and you're spending a lot of quality time with your photographers on your wedding day, so being with awesome people is a big deal! Mary is so organized and so on top of the pre-wedding communication, while also managing to be super calm and flexible; she calmed a lot of my stress about not wanting a first look, but also wanting to squeeze in every single photo that our families wanted. And then she and Seth made it all happen for us, like it was no big deal! We've seen a preview of our photos, and of course, they are absolutely stunning! It's almost too good to be true that these two are amazing to work with AND take gorgeous photos. We also worked with them on our engagement shoot, which turned out absolutely beautiful, and we have no doubt our completed wedding photos will be too. So glad we got to work with Seth & Mary on this most important day—they are the best! Just hire them!

Jessica

Married on 12/31/2017

Seth and Mary are fantastic!!! Very professional and soooooo much fun!! The pictures they take are breathtaking! Best choice we made in our wedding planning hands down!!! Love them, love the photos and can't wait to work with them again!

Vicki

Married on 07/21/2017

I am so happy with my decision to choose Seth and Mary as my wedding photographers. I first found them on the preferred vendor list for Starved Rock which is where we got married. I checked out their website and immediately fell in love with their photos and from the moment I first called to book with them, I was extremely impressed. Mary was so friendly and accommodating. We took our engagement photos in October and WOW!! They were AMAZING!! I am the type of person who never likes pictures of myself and there were SO MANY that I loved! We also got so many compliments from our family and friends on how great the photos were! They have far exceeded my expectations! This fantastic duo is a husband and wife team, which means they fully understand the importance of a wedding day. It was also helpful that they are familiar with Starved Rock and were able to tell us exactly what pictures we would be able to get and where, within the timeframe of the wedding. On the wedding day, it was super hot. They were sweating, we all were, and they made the most of it. Even had water and a handkerchief to help me keep cool and make sure my makeup wasn't smearing. We had a big bridal party and Mary was very on top of it with telling everyone where to be and what to do. I loved that I didn't have to think about logistics on the day of the wedding because they had it all under control. I even noticed her tell one of my bridesmaids to take off the ponytail holder she still had on her arm before we went out for pictures. That's something I didn't even notice, but would have not wanted in the pictures. They thought of every little detail! Mary was very helpful all throughout our year-long engagement with answering my questions in a timely manner. Seth and Mary have a great sense of humor and had us laughing on our wedding day! We couldn't be happier to have them as our photographers! The best part is, you get copies of all of your photos for you to download and print where

Leah

Married on 06/04/2016

Seth and Mary are so wonderful to work with! They both bring different strengths to the table, and are a great team. They took our engagement and wedding photos, and we absolutely love them. The pictures are beautiful. I can't recommend these guys enough!

Erika

Married on 03/14/2015

I literally cannot recommend Seth Morris Photography enough. From the moment I started corresponding with Mary, I knew this was going to work out, and they did not disappoint. Seth and Mary are a husband and wife team that work brilliantly together. Seth acts as the main photographer while Mary coordinates things, both from the business end and logistically at the shoots. They worked with us on creating a package that would work for what we needed, and are very reasonably priced, especially for the quality of work they do. Our wedding was on a Saturday morning/afternoon, and they had preview pictures up on Facebook about six hours after it ended! Those pictures are absolutely beautiful, and I can't wait to see the rest. So many people that were at the wedding commented on how fantastic they were, and I've gotten so many compliments on the pictures already. I really can't recommend them highly enough.

Cindy

Married on 10/18/2014

From the moment my daughter & I met Mary we knew our search was over! We had found the vendor to capture the most important day in her life. Mary & Seth are a great husband and wife team, both fun loving and down to earth people. They were so much fun to work with. They did the engagement photos in addition to the wedding. All of their work is beautiful and so natural looking. The wedding photos are stunning and so hard to chose from. I was so impressed with Mary's ability to get through family photos in such a short time and how she was able to move people in a blink of an eye. I love the style in which they captured people dancing at the reception. They focused in on a couple or group of people but you could still see the other people around them. They did a fabulous job in capturing the day and all the beautiful special moments. You will not be disappointed if you hire them!

Molly

Married on 07/12/2014

Seth and Mary photographed our wedding last month, and we could not be happier! Throughout the entire process they were extremely professional and accommodating. I was very impressed with how personable and organized they are. Mary kept track of all the details; I didn't have to worry about a thing on my big day! Seth and Mary have a talent for putting their subjects at ease, and it shows in the photos.

I was looking for a balance of artistic and traditional photos, and Seth and Mary gave me exactly what I hoped for. They have an eye for seeing the beautiful details that are easily overlooked, and they truly captured the emotion and magic of our wedding day.

And- I received the photos less than a month after the wedding! Amazing!!! I HIGHLY recommend Seth Morris Photography!

Whitney

Married on 03/31/2012

Seth & Mary are absolutely fantastic. They captured beautiful photos of our wedding day, and our entire wedding party had an absolute blast shooting our photos! Our families were very impressed with how quickly they got through family photos with our large extended families. Literally, I think that took about 10 minutes. They are wonderful people, and fantastic photographers. Highly recommended!

Rachel

Married on 10/08/2011

We absolutely loved Seth and Mary and were so happy with our pictures. I can't stop looking at them!

Melissa

Married on 08/20/2011

Seth and Mary Morris are amazing photographers! They have such great talent are and wonderful people do work with. I definitely think the quality of work they provide is worth what they charge. I would highly recommend Seth Morris Photography!

Stephanie

Married on 07/11/2010

Seth and Mary Morris were the most wonderful people to work with!!! I am such a perfectionist and they knew how important the photography was to me. They worked within my budget and Mary met with me multiple times before the wedding to make sure they knew all of the photos we wanted.

When I saw my "preview" I was shocked! The pictures were more than I could have ever expected. I now have all of the photos and let me tell you, I cannot stop looking at them!

The photos were not only gorgeous, but Seth and Mary were so professional! They were dressed the scheme of my wedding to blend in with the guests and Mary at one point went and got me flip flops and hair spray! And, did I mention that they drove Austin and I around so we could extra pictures?

There were other photographers in town that offered more services for about the same price as Seth Morris Photography but at the end of the day, the quality of pictures for the price was very reasonable!

I will recommend Seth Morris Photography to everyone I know! They were amazing :)



Kelly

Married on 06/11/2016

Seth and Mary Morris were awesome to work with! We used them for our engagement and wedding photos. They responded very quickly to any emails or texts, and were very organized. The pictures we received were amazing and they sent us a USB flash drive to keep all the pictures as well. We were so happy with the way our pictures turned out and how helpful and friendly they were. They travel for weddings too! Ours was in Peoria :) Highly recommend Seth Morris Photography!!!

Kari

Married on 08/09/2014

My husband and I have worked with Seth & Mary before, so we couldn't dream of having anyone else at our wedding. After booking someone else and being unhappy with their services, Seth & Mary were available to us to pick up where we left off. They have no problem making sure you get the shots you want and Mary is so organized she will make sure you get everything done AND get back to your reception on time! Most of the time, you barely notice them and when you get your pictures back - bam! You wonder how you didn't see them when they took "that picture." Definitely would recommend them!

Ashley

Married on 09/09/2017

I absolutely love Seth Morris Photography. Our engagement photos were beautiful- I can't wait for wedding photos. Both Seth and Mary are a wonderful, insightful couple to work with, I highly recommend their services.

Angela

Married on 07/19/2014

Seth and Mary are a great couple that capture amazing moments on film! They are the perfect blend of Mary's type A detail oriented style and Seth's quirky artsy style that you won't regret having them document your special day! They did our engagement photos back in November and just did our wedding this weekend, we can't wait to see how the photo come out but already know they will be amazing. Some of the fun scenes and poses they put us in were magical and we never felt forced or pushed into anything that wasn't our style.
They knew how to keep things moving with the bridal party and went with the flow when half the family didn' tstick around for pictures. They were a source of calm in the charos that is wedding days and made sure to not push us into more pictures than necessary and kept us exactly on schedule. They really know their stuff, so just ask your questions and Mary and Seth will be there with their answers and an open mind to try anything you want. I threw a couple of changes at Mary on the wedding day that we hasn't discussed the week before and they were able to react on the fly and make it work.
We were most impressed with how great they were with our little kids in the bridal party. The ring bearer and flower girl were a handful and they managed to squeeze a handful og great moments out of them before we lost their complete attention. You can tell they have little ones of their own and didn't get frazzled.

Seth and Mary were great to work with! They were extremely flexible with our budget and needs. I feel that we got a great deal.

The pictures turned out beautiful, however I did notice that they tend to do the same poses with every couple.
Are you interested?
Send a message