Sandy Oaks Ranch Event Facilities Reviews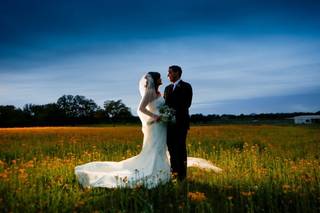 Sandy Oaks Ranch Event Facilities
Devine, TX
View more information
17 Reviews
Recommended by 100% of couples
Quality of service

5 out of 5 rating

Average response time

4.9 out of 5 rating

Professionalism

5 out of 5 rating

Value

5 out of 5 rating

Flexibility

5 out of 5 rating
Awards

This establishment is very clean and professional. The beautiful country scenery makes you feel like you are far from the city and provides for a great romantic atmosphere. I would recommend this place to anyone I know looking to impress their guests.

Sydney

Married on 07/02/2016

The owner and manager are so friendly and there for you 100%! As the bride, they made sure my wedding day was as stress free as possible and made sure everything ran smoothly.

Kim

Married on 06/04/2016

Great people to work with. Awesome venue. Highly recommend. -K. Yanta

Are you interested?

Send a message

Laurie

Married on 12/19/2015

Debbie Houston and the staff at Sandy Oaks Ranch gave us exceptional service, before, during and after our son's wedding reception. I highly recommend their services!

Cathy

Event on: 10/19/2015

What a fantastic venue for our daughter's baby shower! It was the perfect vintage style that we wanted for the occasion. Debbie was most gracious in assisting us with every detail, and made our event a most memorable one.

Stephanie

Married on 06/20/2015

Debbie is definitely the best!! She was super helpful and understanding. My husband and I had booked and paid for another wedding venue but they ended up breaking contract a month before our wedding! We attended a bridal extravaganza in search for a last minute venue and we found Rose Hall. Debbie was very responsive, which was key, since we were only a month away. She went above and beyond to make things work. Our wedding reception was BEAUTIFUL! We got many many compliments on our venue.Every part of my experience with Rose Hall (and Debbie) deserves a 5 star rating. Go visit the venue and you will see how gorgeous it is!

Jennifer

Married on 06/13/2015

Our Wedding day couldn't have gone smoother without the owner/staff helping out with any suggestions we had. Loved that they had an open backspace outside so the kids could run around instead of running inside. Would highly recommend to anyone that is planning an event. Definitely an unforgettable night!

Andrea

Married on 03/07/2015

This venue is beautiful and planned perfectly for a wedding! Debbie and Foard were so helpful and always accessible to us! After the wedding, we received tons of compliments on what a fabulous wedding and venue we had!! We loved it so much, we booked it again for our next daughter's wedding reception in January 2016!

Samantha

Married on 11/01/2014

Sandy Oaks was absolutely everything we wanted and more for our special day. As hectic and stressful as wedding planning can be Debbie was very accommodating and super easy to get in touch with. The day of the wedding she had everything we needed and had asked for ready for us. She was very quick with sending us our deposit. Our guest could not stop complimenting us on how beautiful the ceremony and venue were. It took minimal decorations for Rose Hall it was gorgeous on its own. We were able to bring in our own caterers which was a huge deal for us. We also were able to bring in our own liquor and take what wasn't finished which was a huge savings in itself. The bartenders were super quick there was never a line at the bar. Over all it was just a very budget friendly gorgeous venue. I would definitely recommend Sandy Oaks

Beautiful venue and Debbie was great to work with. The draw to the location was the beautiful oak trees scattered throughout the ranch. We wanted to be married under one of the trees, and Debbie walked the entire property with us as we decided what was best for us. She also helped answer several questions we had as we planned our wedding day.

The owners were absolutely fabulous and provided expertise in all facets of major event planning. They helped us plan a total "princess" day for our daughter. The venue is BEAUTIFUL! Which allowed me to do very little decorating.

Amy

Married on 12/08/2012

I only visited 2 venues, before I picked the ONE...SANDY OAKS RANCH is beautiful, and the Rose Hall is amazing..It is an all Exclusive venue also..if you choose to stay overnight...Rose Hall is something you have to see in person..the pictures do not really do it justice.....I must say the owners Debbie and Ford Houston are great..they were there every step of the way...even on the day of..to make sure everything went smoothly....its not only a.venue, but u can skeet shoot, fish, and much more...if your a country girl like me..IT'S THE PERFECT PLACE FORBADE WEDDING, INSIDE OR OUT !

Beautiful setting wonderful faculties. Top notch operation. Loved it.

Kim

Married on 03/15/2012

Debbie is a wonderful person to work with!!! She helped my wedding day be even more special!

Kim

Married on 03/15/2012

Debbie is a wonderful person to work with. She had so many helpful ideas an was extremely easy to get along with.

Helen

Married on 09/10/2011

Debbie and Foard of Sandy Oaks really made our experience special and amazing. They made sure that everything was in place for our wedding and our reception. They are not only friendly people that care about each and every couple that has their wedding at Sandy Oaks, but they are genuine in their endeavor to make everyones' experience special. I couldn't begin to describe each and every thing that Debbie did to make my wedding perfect but I know I couldn't have done it without her. The bulk of our wedding expense went to this beautiful venue and I couldn't have been happier to have made this my choice. The location is perfect. We didn't utilize nearly half of what Sandy Oaks offers but they have so much to choose from that anyone can find something to fit their need. I am so happy to have had my wedding and reception at Sandy Oaks. My pictures turned out so beautifully and I didn't have to decorate much at all because this venue is so gorgeous. Thanks so much to Debbie and Foard!!!

Eric

Married on 06/13/2015

Come in relaxed and get ready to have some fun. We are there to make your experience the best!
Are you interested?
Send a message