68 Reviews
Recommended by 99% of couples
Quality of service

4.9 out of 5 rating

Average response time

4.9 out of 5 rating

Professionalism

4.9 out of 5 rating

Value

4.9 out of 5 rating

Flexibility

5 out of 5 rating
83 User photos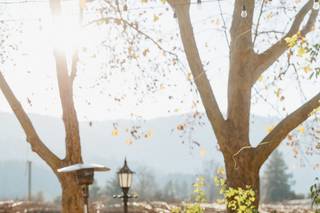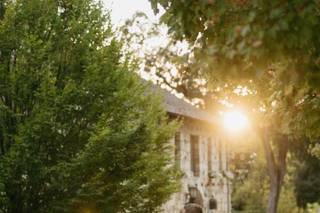 + 79

photos
Featured

Wesley M.

Married on 07/15/2021

"Effortless Perfection"

RAWM - The Run Away With Me (RAWM) team was extremely enjoyable to work with, especially in a challenging time to host an event! Their onboarding process, proposal portal, and event portal were very intuitive and helpful. Their fixed price model creates peace of mind and simplifies the financial side of planning a wedding.

Kalika – Kalika, our planner/day-of coordinator was amazing! It only took like 4 inspirational photos and one phone call for her to digest, envision, and co-create our dream wedding. Leading up to our wedding, she partnered with the venue coordinator to ensure that both sides were always on the same page. On the big day, she did a great job of keeping everything on time, making it feel easy, and doing it with a smile!

Vendors – Our officiant, photographer, hair/makeup stylist, DJ, and shuttle drivers were all extremely professional, punctual, highly skilled, and pleasant to be around. It was evident that most of our vendors work events for RAWM on a consistent basis. The collaboration and familiarity made it feel like one team, led by Kalika and RAWM!

WOW Factor – Both our wedding guests and friends that have seen pictures, described our wedding as a "dream" and a "vibe". My wife and I described our wedding as "effortless perfection". The RAWM team, with help from the venue team, made all that possible!

Highly Recommend - Planning our wedding was simple, fun, and very low stress, thanks to RAWM. Our wedding day was exactly what we envisioned and we were able to be present and enjoy it with our friends and family, thanks to RAWM!

Kinley R.

Married on 12/18/2022

Real Life Fairytale Wedding!!

RAWM brought my dream fairytale wedding to life! I am based in Florida and planned my entire Napa wedding with RAWM. Brianne was excellent at communicating through email and phone calls. Sarah was my day of coordinator along with Kari. They kept everything on schedule and eased my nerves throughout the whole day. Sarah even helped me fix my dress when a button popped off. Stephanie made us feel so comfortable through our photos and the photos turned out amazing! Our wedding day went perfectly and I will cherish the memories forever. I highly recommend RAWM to plan your dream wedding!

Run Away With Me's reply:

Thank you so much for taking the time to write such a wonderful review! We're thrilled to hear that you enjoyed your experience with us and appreciate your kind words.

Hannah A.

Married on 10/28/2022

Amazing experience!

Our wedding with Run Away With Me was absolutely perfect. We did a very small destination wedding, and it turned out better than I could have imagined! They made the planning process so seamless and I could actually enjoy my day!

Run Away With Me's reply:

Hi Hannah, Thank you for your kind words - we are so humbled by your glowing review. So glad everything was better than you imagined and that you were happy with your overall experience.

Are you interested?

Send a message

Carren W.

Married on 09/16/2022

Stress free destination wedding

I can not say enough positive things about Run Away With Me. Planning a destination wedding from a far should have been very stressful but Run Away With Me helped it be a worry free process. Everything was seamlessly coordinated for me so that I could just show up and enjoy the day. Everything from the hair & makeup to the photographer and the officiant; it was perfect all thanks to impeccable coordination by Brianne. Do yourself a favor and hire them!

Run Away With Me's reply:

Thank you, Carren! We are so happy you enjoyed your experience with us. Thank you so much for taking time to write such a kind review. We wish you two all the best!

Lauren A.

Married on 08/26/2022

The Absolute Best!

I could not be happier about how our elopement played out! Our planners at The Run Away With Me (RAWM) with me were attentive, easy to work with, and kind but professional. They laid out simple options and provided everything we needed even though we chose to keep it very simple. Most importantly they made it fun!
On the day of, they kept us as ease, surprised us with amazing details and all we had to do was meet at the location! Our elopement was everything we could have imagined and more (thank you to them for thinking of all the little things!) We recommend them highly!


Run Away With Me's reply:

Thank you so much, Lauren! It was such a pleasure to work with you two - you both were so sweet and had such a fun group of guests. We wish you all the best in the new chapter of your life!

Lisa H.

Married on 08/25/2022

The best wedding planners in California!

From our very first phone call to the end of the wedding day, Run Away With Me was absolutely incredible. They are beyond professional, informative, soo kind and really made me feel so special and important! Our wedding was a dream come true and we couldn't have done it without them. They have thought of everything and more to make your most special day perfect. Every step of the way felt so effortless. We live in the Florida Keys so planning a destination wedding in wine country sounded quite daunting- I came across Run Away With Me researching the area and I'm SOOO happy I went with them. The entire team is so sweet and professional, they answered any and all of my questions and made me felt at ease. Every one of our guests was also blown away. The flowers, the food, the photography, when I say they took care of everything and made the day feel absolutely seamless I mean it! I was all smiles every step of the way. All our guests kept saying this was the best most beautiful wedding they have ever been to lol and I have some honest and opinionated friends haha. We had our wedding at the Robert Young Winery and omg it was just STUNNING. We cannot wait to come back for every anniversary already. I hear so many brides stressing out about all the little details because there are a million little details however the Run Away With Me team already has it all figured out- easy breezy. You can be as hands on or off as you'd like, they are amazingly accommodating. I can't even begin to describe how GORGEOUS my flowers were, the cake was heavenly, the fresh local food and ingredients were to die for. There wasn't one moment where I wasn't gushing over every little detail they thought about. The day was so lovely and stress free- I still can't stop smiling about it all. We danced and laughed and had the best time. We even rented a little vintage photobooth called Hitch and let me tell you- it was a hit! The cute photobooth strips of pictures we got are the cutest! The Run Away Team was available and ready to answer any questions every step of the way, especially the weeks and days leading up and the day of they were incredible, I really felt like they were my closest friends making sure every angle was paid attention to. If you're looking to have the most beautiful small wedding or event that you want all your guests to feel loved and welcome you need to go with this company. I wish I could relive our big day over and over again, it really was the best!!!

+ 3

photos

Run Away With Me's reply:

Thank you for such an amazing review, Lisa! It makes doing our job so much more fun and satisfying to know that you felt relaxed and well taken care of. Our favorite thing is when our couples get to enjoy themselves stress-free, so thank you for sharing that with us. We hope you have an amazing life together!

Meredith D.

Married on 08/22/2022

So happy to have worked with RAWM

I wanted to take the time to express how grateful I am to RAWM in creating the most incredible wedding for my partner and I. Brianne, our planner was extremely helpful during the planning process and executed my vision better that I had hoped for, thank you Brianne for being really wonderful to work with. I would like to mention our photographer Stephanie as well. She went above and beyond on our wedding day and I am grateful for her help and our wedding photos really turned out stunning. Lastly my stylist Katie who I had worked with for both my rehearsal and the wedding day created the exact look I wanted, I felt truly gorgeous and I cant thank her enough.

Thank you to the entire team for creating such a beautiful wedding for us

Madeline

Married on 08/09/2022

Absolutely fantastic

We had such a great experience working with them. Super detail-oriented, made our day perfect down to the smallest detail.

Run Away With Me's reply:

Thank you so much, Madeline! We are thrilled to hear you enjoyed your wedding experience with us. Have a magical married life!

Darby B.

Married on 07/21/2022

Run Away With Me

My husband and I could not have been more impressed with how seamless the process was working with Run Away With Me. They made the whole process of planning a wedding so fun but so less stressful than most. We are so thankful we found Run Away With Me, we would recommend them to anyone in the market!

Run Away With Me's reply:

We're delighted to hear that you had a great experience with us! It means so much that you had such a memorable wedding day and we hope it will set the tone for an amazing life together. Thank you for your support and your recommendation!

Alexandra S.

Married on 06/11/2022

Cannot recommend them enough! Dream wedding!

We truly cannot thank Kalika, Brianne and Sarah enough for making our wedding day so incredible. It was absolutely everything we could have ever wished & hoped for. Their attention to detail is unmatched. They took our vision and brought it to life better than we could have ever imagined. If you want your wedding to be a stress-free fairytale, book Run Away With Me!!! Some details below...

Dealing with me: I will be the first to admit I am a bit of a crazy person. I need to know all of the things and I ask 1 million questions. Kalika and team were incredibly patient and kind dealing with my neurotic brain and many, many bullet point novel emails. They were so accommodating to any request and extremely responsive. I trusted them fully and they executed flawlessly.

Food: A+++ Chef Lisa, WOW. Absolutely incredible. Our guests raved about everything from apps to dessert. When I say raved, I mean "best food I've ever had." That is a period. Not just at a wedding but period. We wanted our food to be different, we wanted our guests to have an elevated experience and Chef Lisa delivered. Everything was outstanding. Her staff was also delightful.

Details: I am a detail driven person so leaving everything in their hands made me uncomfortable and boy they blew me out of the water! When I walked into the room and saw the tables, I just about cried. The flowers, the plates, the silverware, the cake... everything was better than I could have imagined. Guys, the silverware. I need to take a moment to discuss the silverware because holy cow. I was like who is getting married right now? Royalty?!? STUNNING. I am not over the silverware, it was so beautiful. I really can't say it enough. They take your vision, your vibe and they make it happen. I kick myself because I stressed my own self out for no reason. They literally think of and handle absolutely everything. So type A friends, let it go - they got you!!

It's the little things: My mother passed away so we had a seat saved at the ceremony for her with a rose, which was very lovely. Kalika and team took it a step further and placed a personalized candle for her on our welcome table. Allowing for her presence to be felt at our reception. I had no idea and it was so perfect. That candle meant so much to me. This is what they do, they get to know you and they do all these little things to make everything absolutely perfect. My wife and I felt so special every second of that day because of them.

Photography: Our photos are BREATHTAKING! Stephanie is a genius and she is so lovely to work with. My wife was a little nervous about the photos because you have to do a lot of silly stuff you probably wouldn't normally do and Stephanie made her feel so comfortable and confident. We love her!!

Last few things...

Kalika was our lead planner but she had a previous commitment so she told us she was unable to make it to our wedding. My wife and I were bummed (because we love her) but felt extremely confident in Brianne and Sarah (because they're amazing). Well, Kalika surprised us and showed up! We had grown quite attached to our team so my wife actually cried because she was so happy she was there.

Kalika, Brianne & Sarah - thank you so much for making us feel so loved and special. Thank you for making our wedding so absolutely perfect for us in every way. You are all so amazing and we are so grateful. Our wedding was a dream!

Run Away With Me's reply:

Your review made our day! You two were an absolute delight to work with. Such a fun and kind group of guests - people like you are why we LOVE our jobs! We hope you have the most amazing life together - please stay in touch!

Kaiulani W.

Married on 12/31/2021

The Perfect Team for a Stress-free Wedding

Don't hesitate in hiring Run Away With Me for your wedding in Wine Country! They made it so easy to get married. The only thing we had to do on our end was fill out some surveys, pick a couple of songs and get our wedding license. They did all the rest! The venue was gorgeous, the photographer was a delight and our planner had everything ready. It was the most stress-free event I've ever participated in. The cake was yummy and the champagne brought just enough sparkles to our New Year's Eve wedding. It was perfect!!!

Lilly

Married on 12/14/2021

Great experience

We loved everything about our small and intimate wedding. We have now great memories of our special day.

Run Away With Me's reply:

Congratulations again! Thank you so much for letting us be a part of your day. You two are wonderful!

Christine J.

Married on 07/09/2021

Run Away With Me turned our pandemic wedding into a stress-free, spectacular and meaningful event.

Run Away With Me made our wedding planning so seamless and easy. Our May 2020 wedding, like many others, had to be canceled due to the pandemic, which, of course, was disappointing and could have been a disaster. As busy doctors (my husband works on the front line) in the beginning of the pandemic, managing a wedding would have been impossible for us. But the Run Away With Me staff was immediately responsive and communicative; they took care of everything for us! They postponed and rescheduled our wedding as soon as the venue was allowed to host events in 2021. I can't imagine how difficult it must have been to manage all of those moving parts! But, it was definitely worth the wait! The wedding and all the details were spectacular and beyond anything I could have done myself. Even the hair and make up artist was scheduled for me and my bridesmaid. Our guests were blown away by the beauty of the event. The venue, wine, food, etc. were top notch. We literally just had to show up and be present in our hearts for our wedding day.

Run Away With Me's reply:

Christine and Rubin it was an honor to be a part of your beautiful celebration! We thank you for your patience during a crazy time and are so happy that you were able to have a perfect celebration of your love!

Katina D.

Married on 03/09/2021

Our Special Day

RAWM team was absolutely fabulous! We did not have the stress of preparing for our big day, they did it all! The venue, flowers, cake, all were very beautiful. I can't thank them enough for making our day so special! Katina & Martin

Patricia V.

Married on 02/02/2021

They truly made all our wedding plans simple & easy!

Our experience with Run Away With Me was more than we ever expected. From the very first phone conversation that I had with them I knew they were going to be our wedding planners. We had an Elopement Destination Wedding and got married on Valentines Day 2020 in Sonoma CA. They truly made all our wedding plans so simple and easy. They completely took away the stress of planning and made our experience amazing! They guide you through the entire process from A to Z without you having to stress over anything. How amazing are they? Well, funny story. I forgot my wedding shoes! What am I going to do? I text our wedding planner Kalika at 5:30 a.m. She responds with, what size are you? I'm a size 7 so she responds: Hmmm... I'm an 8 but let me ask around and see if we can find you some awesome something borrowed shoes. What does your dress look like? All I can say to myself is WOW! I am beyond grateful and thankful for such caring and amazing staff! Needless to say that my now husband had some time to kill while I got my hair and makeup done for the big day. He went shopping and found me the perfect wedding shoes. I would do it all over again in a heartbeat and that is why I totally recommend Run Away With Me!

+ 10

photos

Salena W.

Married on 06/26/2020

Wonderful Experience!

Run Away With Me offers a wonderful service that we would recommend to anyone. Both of us wanted to elope quickly, yet were pretty uninformed about how to do it. Kalika was our wedding planner and handled everything easily and efficiently. She told us which decisions we needed to make and executed them. All we needed to do was show up with our license! Kalika was also our officiant and did a great job. Run Away With Me offered unique elements like the wine box ceremony and catered to our personal touches. Stephanie was an awesome photographer. Our photography session was fun! We have received an enormous number of compliments on the ceremony and we attribute that largely to Run Away With Me. They took the stress out of wedding planning and allowed us to focus our energy on celebrating. Run Away With Me exceeded our expectations by far. Beyond a shadow of a doubt we would highly recommend them!

Julie C.

Married on 04/04/2020

Wine Country Elopement

My husband and I got married with Run away with me weddings one week ago and it could not have been a more perfect day. Everything was perfection and stress free. We had a lot of stress with rescheudling our wedding multiple times this year that we decided to elope just the two of us.
Run away with me weddings and all there vendors did everything for us and it made it the most relaxing and stress free wedding day we could of possibly imagined. I would use them in a heart beat again.

Kalika was great at reassuring us that no matter what the wedding would still happen even with the on-going shutdowns

Stephanie was the most fun upbeat photographer and took the most amazing photos of our special day.

Everyone else who helped make our day special was so great and we could not have asked for a better team and better experience to have. It was such a special day we will remember forever.

Run Away With Me's reply:

We loved being a part of your day! Thank you for choosing us and celebrating with us. It was really special and we could feel the love there!


Sydney D.

Married on 03/18/2020

The Dilbecks

An amazing company to work with! I highly suggest them. Everything was a breeze, even with the company battling wildfires and covid19. They didnt bat a single eye and made sure our day was perfect. The food and cake was delicious, the wine was great, hair and make up were flawless and our photos are magazine worthy. I wouldn't hesitate to book again if I had to do my wedding all over again. I can't thank this group enough.

Jade G.

Married on 03/09/2020

Best Day Ever

It can be quite intimidating planning a destination wedding, however, we had an excellent experience with Run Away with Me. Everything was seamless, effortless and exceeded all expectations. Kalika was extremely friendly, helpful, and accommodating. We always felt comfortable reaching out and were met with a quick and warm response. On the day of the wedding Kalika made sure everything was executed to plan and tied it all together beautifully. Every vendor they chose, from the make-up artists to the officiant made us feel special. A wedding is supposed to be one of the greatest days of your life and Run Away with Me made that a reality. We would highly recommend Run Away with Me.

Jen

Married on 02/14/2020

Run Away With Me

Everything about this company is amazing. They created a personalized and heavily detailed elopement with less than 10 days notice. My husband and I work insane hours and it was incredible to have someone else take care of all the planning and simply show up the day of. We could not have been happier with the vendors, the decor, the photos, our coordinator, and all of the little extras along the way. I cannot say enough how impressed we were with the team's professionalism, responsiveness, and attention to detail. I would recommend RAWM without hesitation!

Sonya H.

Married on 10/19/2019

From hair to photographer and everything in between...5 star service and quality!

We were hesitant to have someone plan my wedding over emails and phone calls but this group of young women know exactly what they are doing!
I would recommend Run Away with me, you will not regret your decision.
Our elopement was fabulous!

Liam D.

Married on 10/17/2019

Outstanding!!

I was so excited to find a service that would enable me to do absolutely nothing for my own wedding but pin my ideas and wants! They were amazing from the first phone call. They spoke to me and asked questions about what my fiancé and I liked and how we saw our ceremony. What was important, traditional or unique. Every detail from flowers to cake to makeup was taken care of. All we had to do was show up with our wedding clothes. The pictures were absolutely spectacular! The wedding planner Kalika answered any and all of my questions not only about our ceremony but the area and hotels etc...I could not have had an easier more beautiful STRESS FREE wedding and I have Run Away With Me to thank for that. I have told everyone and anyone what a wonderful job they did. I highly recommend them for a flawless ceremony.

Bri K.

Married on 09/13/2019

Perfect wedding experience!

Kalika was able to make my dream wedding come to life so effortlessly! Every single detail was absolutely perfect and the entire team really was incredible. I couldn't imagine planning this wedding without them. There was not a single thing from the wedding I would have changed. I couldn't be more thankful for this team!

Michele S.

Married on 08/08/2019

Perfection!

It's been a minute since our wedding in August, better late than never. My husband and I, and remarkably all of our guests really, want to shout out to the world about how great Run Away With Me (special shout out to the amazing Kalika) is at making dreams come true. From the beginning, all through the planning process up until our special day, the entire relationship and dedication to us as a couple was…. well it was perfect. We had some out of the ordinary requests, like for our tiered cake, we wanted it made from individual chocolate chip cookies. They knocked it out of the park. We have a special Lithuanian cocktail that is served at all our family gatherings, without sharing our secret recipe, our planners worked with the mixologists at the Inn to duplicate it so we could include it as one of our signature cocktails… JUST WOW – How incredibly special. We requested a turtle luge – it was amazing. We wanted songs from the sound track of Dances With Wolves played as our progression music in conjunction with live strings, there wasn't a dry eye on the lawn, we even had our own officiant (who was amazed at the organization of our ceremony), we requested a special Tchaikovsky Overture at the exact time the sun set, it didn't disappoint, we had special dances, the perfect mix of dance music, and my favorite - the table settings and my bouquet.
The table settings were so amazing; the venue even made a watercolor from one of the photos to promote their place as a great wedding venue. JUST WOW!!! My bouquet, as a horticulturist and a former florist, was the most beautiful arrangement I have EVER seen, including my own designs.
Our planners worked in concert with the venue personnel to make sure everything went smoothly. During the wedding I was not asked one time for anything …. NOT ONCE… NOT FOR ANYTHING. SIMPLY AMAZING!
While we were getting ready, during our ceremony and reception, the RAWM photographer (special shout out to most amazing Stephanie) perfectly captured the majesty of our day. It was truly, TRULY a fairy tale; we have had so many of our guests tell us it was the best wedding they have ever been to. We are eternally grateful for Brittany, Kalika, Sara, Stephanie and the entire RAWM team for a wonderfully spectacular, perfect wedding day.
If you are looking for a perfect wedding day, with planners who become part of the family, call Run Away with Me. You won't be disappointed. They are simply… PERFECT at what they do.



+ 3

photos

Ashley B.

Married on 06/04/2019

Best day of our lives!

I cannot say enough about how wonderful the ladies at RAWM are - professional, friendly, kind, and they all genuinely care about making sure you have the best wedding day ever. They literally make dreams come true. Thank you again so much for giving us the perfect day!
Are you interested?
Send a message