20 Reviews
Recommended by 100% of couples
Quality of service

5 out of 5 rating

Average response time

5 out of 5 rating

Professionalism

5 out of 5 rating

Value

5 out of 5 rating

Flexibility

5 out of 5 rating
Awards
27 User photos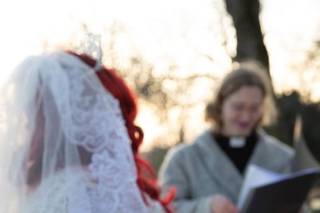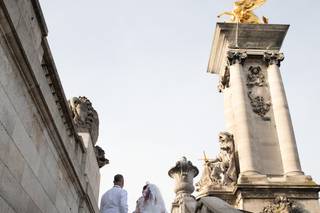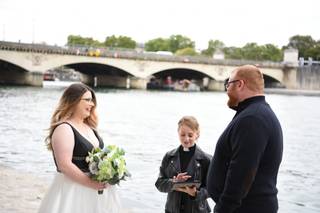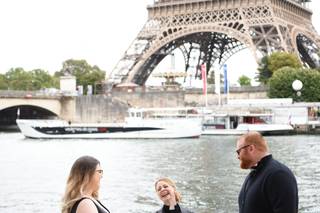 + 23

photos
Cory H.

Married on 06/22/2022

One of the highlights of our day

When planning a destination wedding, we didn't know how would officiate the wedding. Our wedding planner recommend Rev. Wahila and we couldn't be more thankful. She sent us a questionnaire about our relationship and turned the answers into the most personal, beautiful ceremony. We had multiple guests tell us that it was the best ceremony that they have ever been to and we couldn't agree more. We went from not knowing how to find an officiant to having the best officiant one could ask for!

B B

Married on 12/29/2019

Truly Amazing and Excellent vow renewal to never forget.

We want to recommend Rev. Allison and Rev. Michelle. We knew from the start that we had made a great choice with just the first email we exchanged. The both of them equally made our out of the country vow renewal ceremony planning an amazing, unforgettable one. We couldn't believe how we put together our ceremony in a matter of nothing with their recommendations. We were in touch for 10 months on and off. Their response and willingness to help us was one we were amazed with. Our ceremony was prepared for us based on our questionary. We couldn't be more thankful. It was absolutely beautiful. They also recommend us a group of vendors that we ended up hiring and were wonderful recomendations.
If we were to renew our vows again we will hire them again and again. They were Godsend to us. Thanks to them we have beautiful memories. Don't hesitate to hire them and you will see for yourself that nothing it's impossible with their help. Thanks a million. We are so grateful.

Ceremony was December 29th, 2019

Ruffled By Grace's reply:

Your words are so kind; thank you. It was an honor and a privilege to help you put together this day. We are so glad that you were pleased with how the day came together, even in the midst of the Paris strikes! Blessings upon you.

Alyssa T.

Married on 11/10/2019

Our guests couldn't stop raving about Michelle

I was totally bewildered by the idea of writing our own vows. Somehow nothing seemed to capture exactly what I wanted to say, or how special that moment should feel. But WOW once we found Michelle - she just blew our every expectation out of the water. She gave us lots of beautifully written vows to choose from, but customized the ceremony with tons of personal details about our relationship and our wedding. She was also so very respectful of both of our faith backgrounds, and that of our guests. She worked with us to find exactly the tone we wanted, and to make sure the little details were just right. We come from two different faith backgrounds, and she took such care with even the little things - did we want her to wear a collar, did we want a scripture reading, or blessing of the rings, what would feel inclusive for all of our guests?

It was beyond perfect. The one thing our guests couldn't stop talking about all night was how wonderful she was. I'm so, so glad, and so grateful we found Michelle. To top it off - we first reached out to her less than a month before our wedding (when our first plan for an officiant fell through). We feel very lucky she was available, and we're thrilled she was part of our wedding. It's so clear that she loves what she does, and we loved having her as part of our day.

Are you interested?

Send a message

Sara W.

Married on 09/12/2019

Exceeded All Expectations

I'm so happy I stumbled upon Ruffled by Grace. Michelle made the process of eloping so much easier. Not only did she created a personalized, beautiful and meaningful ceremony for us that far exceeded our expectations, but she also put us in touch with other vendors for our big day. We had an incredible photographer (www.missparisphoto.com) and a beautiful bouquet all thanks to her! I have no doubt anyone she recommends would be equally great to work with. She truly enjoys helping people celebrate their love and goes out of her way to do it in a way that suits the couple.

Steph

Married on 05/26/2019

The best decision we made, besides deciding to get married.

When we decided to get married in France, we knew were tackling a pretty big task. I wanted to make it as simple as possible by having a ceremony at the house we rented and doing all the other things- video, photography, hair, makeup, etc.- with the help of our families. However, the only thing we couldn't do ourselves was the ceremony. We both really wanted a ceremony that blended traditional and modern, religious and spiritual elements. After some initial searching on French websites, we thought maybe we were asking the impossible, but then I came across the reviews of Michelle on this website. She was very responsive to my initial emails, and her professionalism and warmth were so clear even through emails that I felt confident booking her right away. I think both my now husband and I would agree that we're so incredibly happy with that decision. Michelle was so easy to communicate with, and not only did she really get to know us through questionnaires and Facetime meetings, but she helped guide us towards the best possible ceremony. The day of the wedding was SO stressful, but I felt more relaxed as soon as Michelle arrived- she came all the way down to Avignon from Paris.

The ceremony she performed for us was absolutely PERFECT. I mean genuinely perfect. Everything Michelle said in her homily and all the little additions to the ceremony were perfectly tailored to us, and I don't think there was a dry eye anywhere among us or our family members. She made everyone feel welcome and included in the ceremony, and her words made the moment feel truly momentous and special. Every single one of our family members told me multiple times that day how much they loved Michelle and the ceremony. I'm so glad we have it on video, because it is a memory I want to cherish forever. Whatever it is you need for your wedding in France, Michelle will deliver, and using her as your officiant will be the second best thing you do.

Ruffled By Grace's reply:

My goodness, your kind words made me tear up! It was just a huge privilege to bless you on your wedding day. I loved your family, and the excitement that came with planning a ceremony for "everyone" that also included modern elements like the ring warming as well as more traditional elements like Holy Communion. Thank you times a million for this honor.

Kelly C.

Married on 05/10/2019

Absolutely Brilliant

I'm not sure where to even begin. Michelle Wahila of Ruffled by Grace is an incredible little sprite of a woman who loves what she does for couples traveling to Paris from around the world. Michelle's enthusiasm, demeanor, willingness to go the extra mile and dedication to making your day as special and complete as possible is truly unmatched! From the very first email exchange, I knew I wanted Michelle to be a part of my wedding. She unbelievably responsive with even the smallest of questions. Her recommendations are spot on. Her willingness to jump in and help with preparations (especially when you're out of the country) is simply a Godsend. Michelle's ability to take the words from your questionnaire and build them into a wedding ceremony that brings tears to not only your eyes but to that of strangers simply passing by is something you will treasure for the rest of your life. Her eyes and giant smile during your ceremony will show you just how much she truly does care. I only wish I could fly her to the States to officiate over my children's weddings as she did for our wedding on October 5, 2019 in Paris. Michelle is a remarkable woman who has definitely allowed her faith and commitment lead her to the perfect profession. She is a blessing! Kelly & Mark White, Florida

Travis J.

Married on 05/02/2019

10-year Vow Renewal

My wife and I were able to plan out 10-year vow renewal with Michelle. She was very detailed and thoughtful during the entire planning process. During the ceremony it was obvious that the prep work was completed. The ceremony was so on point I am glad I did not wrote my own vows as her own words were able to capture everything I wanted to say and more.



Ruffled By Grace's reply:

Thank you so much for your kind words. It was such fun to help plan this day for you, and to write your ceremony. I loved telling your love story from your perspective too! This was such a special day. Thanks so much for trusting me with your love story and your vow renewal. It was a pleasure.

Leah T.

Married on 02/14/2019

I can't say enough good things about Michelle!

Do not hesitate. Michelle will make your day!
With less than three weeks before our Paris elopement, Michelle pulled off a miracle and connected us with an absolutely wonderful hair/makeup artist, florist, and an equally noteworthy photographer! She even picked up the bouquet the day of the ceremony for us. She was very responsive, organized, and engaging from the beginning. She got to know us very quickly through a thorough questionnaire, offered many choices for the ring exchange verbiage, and made sure we were comfortable with everything. Morning of the ceremony she even texted me "Happy Wedding Day". The ceremony was perfectly unique and personal with every detail we provided. I'll never forget Michelle and the joy she brought to our special day.

Ruffled By Grace's reply:

Thank you so much for your kind words, and this review! Oh my goodness, my heart is bursting. I wish you so so much happiness for your life together. Thank you for the privilege of officiating your wedding ceremony.

Lane H.

Married on 01/30/2019

Incroyable!

Incredible. That's the only word that describes Michelle.
She pulled together a vow renewal for my wife and me on our 25th anniversary....with only 3 days notice....and it was flawless! From the ceremony she wrote and delivered (which was quite personal based on her getting to know us in a very short time), to connecting us to a wonderful photographer and make-up artist that were part of Michelle's team, it was top notch every step of the way.
Every once in awhile you meet someone who is a powerful, positive life force that makes the world a better place. Michelle is one of those rare animals.

Ruffled By Grace's reply:

Oh my goodness, this brought tears to my eyes. Thank you so very much for this heartfelt review. It was my honor to bless you!

Nicolas N.

Married on 11/03/2018

Amazing performance in a 200+ guests wedding

As a French-American couple / newly-weds, Michelle was the perfect fit.
She led such a beautiful ceremony for us in Burgundy in front of 200+ guests.
The communication with Michelle was always great and she was very responsive and easygoing.
We were pleasantly surprised by the way she managed the whole ceremony without an ounce of stress, always making us feel great!
We would strongly recommend recommend her services for an English speaking wedding.
Thanks again so much!!

Chantel R.

Married on 10/28/2018

Elopement Ceremony

Michelle was an absolute delight to work with, we are so glad we found her for our Paris wedding/ceremony. Michelle really dedicated the time to get to know us and this was evidently reflected in our beautiful ceremony. Michelle went out of her way to make us feel comfortable and confident in our ceremony. Michelle also recommended a photographer and hair/makeup artist to work with, which was extremely useful as we did not know any vendors in Paris. Thank you Michelle for our beautiful ceremony!

Ruffled By Grace's reply:

It was such an honor to tell your love story. I am so grateful to have met you. Thank you for these kind words.

Leslie C.

Married on 10/02/2018

Michelle was AMAZING!

My husband planned this little renewal of vows for our 20th anniversary without my knowledge but said that Michelle was so accommodating, easy to connect with and so kind. She is adorable, sweet and shared an experience with us that we will never forget! Thank you Michelle!


Flora

Married on 09/08/2018

Michelle is fantastic, very charming and was the key to our great ceremony. She helped us get prepared for the wedding and listened and replied quickly to our questions and concerns. She led the event with grace and charm. We highly recommend !

Ruffled By Grace's reply:

Thank you so much. It was a joy to officiate for you. I am so blessed to have been a part of your day!

Stephanie

Married on 06/04/2018

Michelle when above and beyond for my family and I. She really made our day specially with going out of the norm for us. She was professional, kind, and supportive of what we wanted for our special day. If anyone is looking for a pastor you can trust and feel good with then Michelle Wahila is your person!

Thank you again, Michelle.
Love, The Arweiler's.

Ruffled By Grace's reply:

Your family is truly special. It was such a privilege to officiate for you. You will always hold a special place in my heart.

Yonnar

Married on 06/01/2018

Michele was amazing from start to finish! She's very responsive and prompt at everything she does. She honestly made the daunting task of getting married abroad, so much easier! Also, if you're looking for a holy experience, where you're married by an ordained church official, hiring Michele is a blessing!

Ruffled By Grace's reply:

It was just such a joy to meet you two, and bless you on your wedding day. Thank you for taking the time to write a review.

Bryan

Married on 05/31/2018

My wife and I enjoyed renewing our 25th anniversary vows. It was a fairy-tale experience. Thank you very much. Our memories and the experience was well worth it.

Ruffled By Grace's reply:

Thank you so much. You two are a very special couple and I wish you many more years of joy, laughter, and love together.

Joleen

Event on: 05/20/2018

I absolutely loved working with Michelle from Ruffle by Grace. It was such a pleasure. Her passion for what she does shines through in her work. She's such a pro and I would recommend her to anyone!

Ruffled By Grace's reply:

It is always a pleasure to collaborate with you. Thank you so much for your kind words.

Krystal

Married on 02/14/2018

Michelle is a dream to work with! Her personality is so beautiful. You can tell how deeply she cares about her couples and how much she wants to make your special day the best it can be. She's a joy to be around and Must have person for your wedding or elopement.

Ruffled By Grace's reply:

Thank you so much for your kind words. I adore every opportunity I have to work with you. You're talent is almost as big as your kind heart.

Maria

Married on 05/19/2012

Amazing and very pleased with her! Made our moment extremely special.

Michelle went above and beyond. She was very helpful and easy to get a hold of. Provided great contacts for additional services. She made our day feel very special and personal. She answered all of our questions and has different packages for everyone. She captured our relationship and included it with scriptures. We couldn't have asked for anything more she was perfect. Thank you Michelle for our very special day. Xoxo

Ruffled By Grace's reply:

Thank you so much for your kind words. I was so honored that you chose me to officiate, and so glad I could tell your love story in a way that was meaningful and perfect for you! Best wishes for a lifetime of happiness.


Rebecca

Married on 01/15/2010

Michelle was one of two pastors who married us and we couldn't have asked for a better pair to officiate. Michelle worked with her colleague to craft a personalized, intimate service that reflected our personalities and values beautifully. She also recommended a great photographer and went the extra mile to gift us with our wedding cake, designed to match our flower girl's dress. Michelle is multitalented, compassionate, a great public speaker, and embodies the grace and kindness that every pastor should have. We love Michelle!

Read more about our wedding here: http://offbeatbride.com/kid-friendly-church-wedding/

Ruffled By Grace's reply:

Thank you for your kind words. I loved this wedding because it was perfectly "you." I was so honored to be a part of it.
Are you interested?
Send a message