Reviews
5.0 out of 5 rating
Quality of service

5 out of 5 rating

Average response time

5 out of 5 rating

Professionalism

5 out of 5 rating

Value

5 out of 5 rating

Flexibility

5 out of 5 rating
100%
Recommended by couples
Awards
13 User photos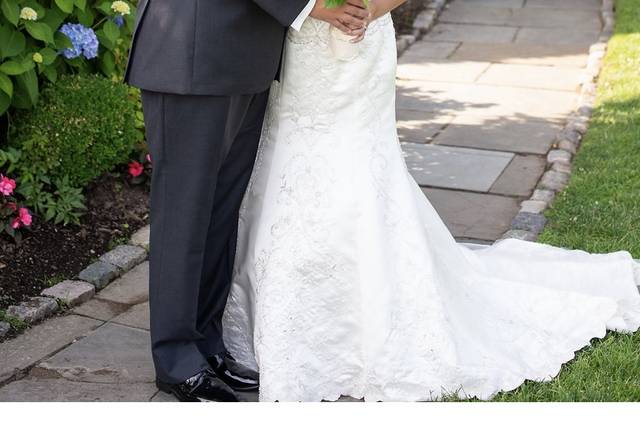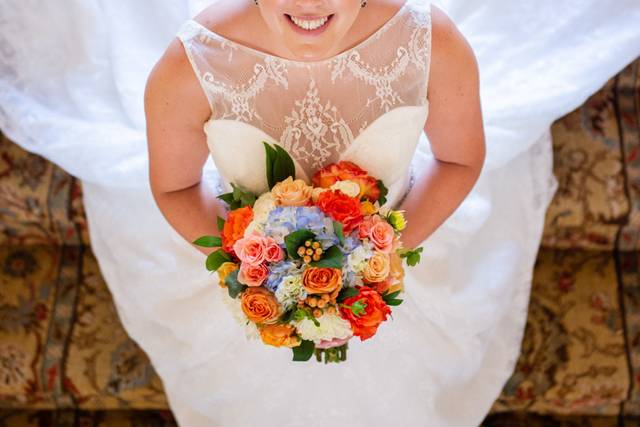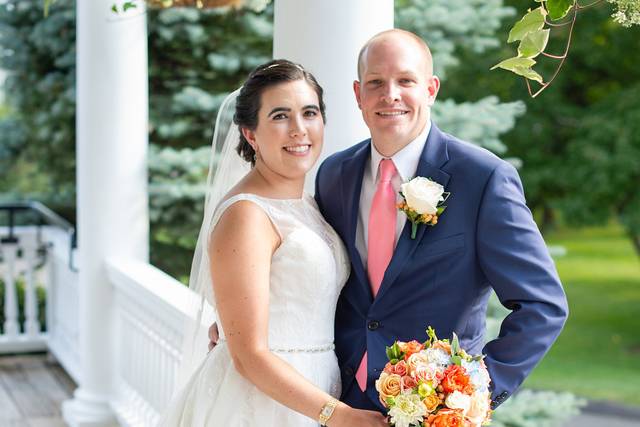 + 9

photos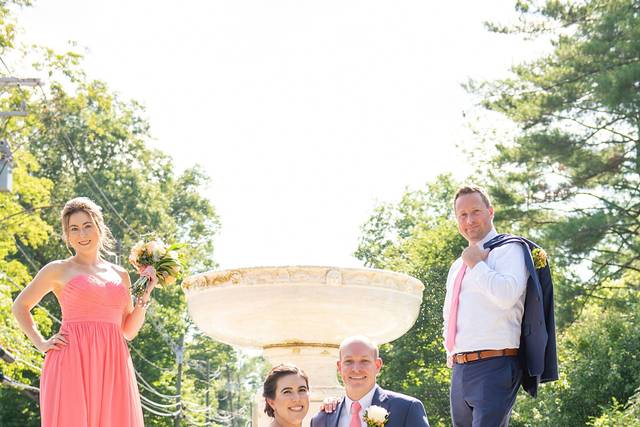 Ariana M.

Married on 06/25/2021

Simply the best!

Look no further! Ross and Mary are so good at what they do. They are kind, genuine and professional and treat you more like a friend than a client. I reached out to them a year and a half before our wedding and they kept were the only vendor to keep in touch with us that whole time. Our engagement and wedding photos came out even better than my husband and I had imagined. The day of the wedding they were both very calm (and kept me calm!) and helped the day running smoothly. I can't wait to have Ross & Mary photograph a maternity shoot and family portraits in the future. I can't recommend them enough!!!

Kaitlin S.

Married on 07/12/2019

Fantastic people who take great pictures!

Ross and Mary were absolutely fantastic! They were so detail oriented and responsive throughout our whole process. Mary responds to all emails in a quick and thorough manner and when we asked questions, she was able to draw on experiences to give us great suggestions. As time went on, Ross and Mary made it a point to get to know us and for us to get to know them so that we felt really comfortable on the day of the wedding. On our big day, we had a few blips with transportation and other things but Ross and Mary kept our spirits high and kept everything moving. We absolutely love the pictures they took and will treasure them forever! We are so grateful to Ross and Mary!

+ 5

photos

Christine

Married on 06/15/2019

The best of the best!

We couldn't be happier with our choice to use Ross Keller Photography for our wedding. Ross and Mary are the best team in every sense of the word, as husband and wife, photography team and business partners. Their prices are more than competetive for all that they give you and the level of personalized attention they put in is priceless. They made the whole process seamless and fun. Engagement pictures were included which was the perfect way for us to get comfortable behind the camera and to get to know them. Mary is amazing at responding to emails right away and having every detail covered to perfection. They are also very fast at finishing the picture editing process for both the engagement and wedding pictures, which all came out Gorgeous!! Our wedding was spread out over a campground with many different activities going on and they managed to capture so many special moments that my husband and I would have otherwise missed. We highly recommend!!

Are you interested?

Send a message

Jen A.

Married on 06/09/2019

Fantastic people who know what they are doing!!!

Best decision was hiring Ross and Mary as our photographers! We were hesitant to do an engagement photo shoot but Ross and Mary offered us a free shoot so that we could get a chance to get more comfortable in front of the camera and the photos turned out beautifully! They guided us through every decision and the result of their efforts were tons of beautiful photos of our wedding day! Our venue wedding coordinator left early and Mary stepped in to orchestrate everything and the day progressed seamlessly! They are incredible people and are absolutely amazing at what they do!

Kathleen

Married on 12/21/2018

Talented, Professional, and A DREAM to Work With

Ross + Mary are a dream team! Mary was so communicative, from our initial emails and phone calls she was friendly and engaging, but still professional and made sure to communicate all the details necessary for a seamless wedding day. Not to mention they were so easy going, we pulled our wedding together in 6 weeks and Mary + Ross were so accommodating! We also had a weather-dependent photo shoot planned for our day, which had to be cancelled due to rain, and they were so flexible about it, plus so creative and fun that we totally forgot about the outdoor shoot and ended up having a blast shooting indoors. Everything was perfection, they came prepared with a schedule, extra copy of our invitation, and gave me very clear instructions on what to expect, and how to plan to make things go as smooth as possible. They are pros at what they do, and our whole family LOVED working with them! They went way above and beyond, for what we felt was a great and reasonable price. Especially considering the photos are outstanding and of the highest quality, they are honest people and truly love what they do! I could go on and on but I'll say this one last thought: Hire Ross + Mary you will NOT regret it!! Our wedding photos came out so beautiful, and they were a pleasure to work it. We hope to have another reason to call them with them again soon!

C M P.

Married on 09/08/2018

Ross Keller Photography....everyday!!

Ross Keller Photography was the absolute best! To say they went above & beyond is an understatement! They beautifully & creatively captured our special moments. I would not hesitate to recommend Mary & Ross to your bride!

Sarah

Married on 08/03/2018

Stop looking...YOU HAVE FOUND YOUR PHOTOGRAPHERS. Ross Keller Photography is the BEST. My fiance and I used their services for our engagement photo shoot 5/2017. Ross and Mary provided guidance, support and flexibility that surpassed my most wild dreams. We had weather snafus, wardrobe malfunctions, dogs that were not cooperative and they still were able to get us the photos of our dreams. Ross and Mary treated my fiance and I like old friends. We were so comfortable around them which showed in the photos. Truly, I would recommend them to ANYONE and everyone.


Star

Married on 07/28/2018

Ross and Mary were such a pleasure to work with! We met them through my mother-in-law's wedding a year earlier, and loved them enough to choose them for ours as well. We hired them for our engagement photos as well as getting ready and ceremony photos on our wedding day. They are unbelievably professional but not intimidating. They were always well dressed and treated everyone with the utmost respect. Neither my husband nor myself have ever felt comfortable in front of a camera and yet they made everything feel so natural. Ross and Mary kept consistent contact via email with updates, and were always there if we had any questions at all. They even provided wardrobe advice and location ideas for our engagement shoot. They were so accommodating for every request, especially with our decision to include our dog in some photos. The packaging for the final products for both the engagement session and the wedding day photos sent in the mail were absolutely beautiful. They had taken extra time and care to add those extra details that most people would never think of. We would highly recommend Ross Keller Photography. You won't be disappointed!

David

Married on 06/24/2018

Ross Keller Photographers is a husband-and-wife team, and they were exactly what we were looking for. The moment we first spoke with Ross and his wife Mary, we knew we had found our photographers. They were friendly, excited, and most importantly, they knew that the wedding photos had to be the way we wanted them to be. We wanted our photos to be elegant, but toned down. Ross and Mary understood that from the beginning and never pushed us to do anything we didn't want to do.

Ross and Mary encouraged us to do a set of engagement photos to help us get comfortable in front of the camera and with them. We met them at a beautiful beach on a just-barely-warm-enough March day to get the photos done. Despite the weather, they made the day so much fun. They knew the beach, knew the great spots, and set up some gorgeous shots for us. They returned the photos quickly and edited them beautifully.

Leading up to the wedding, Ross and Mary were organized and communicated perfectly. They set up an expected timeline for first look and family pictures months ahead of the big day. Day of, Ross and Mary lived up to our expectations. They were absolute professionals and so easy to work with. They blended into the wedding activities seamlessly, all the while taking beautiful photos that spanned formal portraits to the play-by-play of the evening, with so many lovely ones of our guests.

We're stunned by the quality, the emotion, and the beauty of our photos. They granted us full rights access to do as we chose with our photos (this is apparently not the same with most photographers). As for an album, instead of making us pay a laughably large sum for a bound album, these two simply suggested we take the photos to a local photo center to have them do it for a fraction of the cost and probably twice the quality.

I strongly recommend everyone to use Ross Keller Photographers. We loved working with them, we loved our photos, and we love our new friends.

Dominique

Married on 02/24/2018

Absolutely the best photographer you can ever have!! My husband and I recently got married and had Ross and Mary Keller photograph our special day. We couldn't be happier with our decision. My photos are the most gorgeous photos I have ever seen. They were amazing to work with and really understood my vision. If you want the most amazing photos to look back on I highly recommend going with Ross Keller photography. Mr. & Mrs. Coover

Kate

Married on 10/07/2017

What can I say? Ross Keller Photography is hands down the BEST!!! From the very first time I met Ross and Mary I knew they were who I wanted with me on my special day. They are the most professional, personable, experienced photographers you could ever meet. I feel so lucky that I was able to have them and their extraordinary expertise. They are SO creative. They put so much effort into the day to make sure that we were more than happy - which we ARE! You NEED to use these photographers for not only your wedding day but for any special occasion that you want captured. You would NOT regret. I LOVE them and the work that they do!!! I could go on for days....they are so talented and our pictures are absolutely GORGEOUS!

Tara

Married on 10/07/2017

Ross and Mary were an absolute pleasure to work with and really made us feel taken care of and special throughout the entire process. Mary was very hands on and on top of everything with regard to planning intricate details I did not think of myself. On the day of, both Ross and and Mary were a pleasure to be around and brought a sense of calm to the already hectic day. We have received so many compliments as to the quality and quantity of photos. I do not regret our choice to go with Ross Keller Photography and wouldn't hesitate to recommend them to anyone.

Lynnzie

Married on 07/28/2017

We could not have asked for better wedding photographers! Ross and Mary were so much fun to work with while also being extremely professional and organized. We had a great time during our engagement shoot, and Ross and Mary made us feel relaxed and comfortable the whole time. They went above and beyond helping us plan our wedding day timeline and photo list, and they gave excellent advice to ensure that we made the most of our time and got all of the photos we wanted. The quality of photos that you get with Ross Keller Photography is unbelievable, especially considering the price you pay! We LOVE our wedding portraits and can't stop looking at them. From the creative shots and the first look photos to the formal wedding party portraits and the candid reception pictures, Ross and Mary perfectly captured every aspect of our special day. We recommend them without hesitation and we can't thank them enough!

Julie

Married on 06/25/2017

Ross and Mary were amazing! We were super happy with them before our wedding, and more happy after our wedding. They are so friendly and attentive and you can tell that they love what they are doing and care about their clients. The pictures are gorgeous! We found that the photos really captured the characters of our family and friends. We were lucky enough to have amazing weather and a gorgeous sunset which they ensured we took advantage of! We have all the digital rights so we can buy more prints and make albums, etc. whenever we want. I would highly recommend Ross and Mary - they were so pleasant to work with, did a great job, and were also affordable for our budget!

Rachel

Married on 06/03/2017

I cannot say enough wonderful things about Ross Keller Photography!! Ross and Mary are such a pleasure to work with and did a beautiful job capturing every detail of our special day. I would recommend them to any and everyone!

Dave

Married on 05/20/2017

I will say a lot of times people just say nice things to say nice things... but after looking at those pictures and spending the time with you there is no doubt we made the right choice.

There are lots of great shots... the challenging group shots in particular. Getting so many people to "look good" all for one click is not easy. For that matter even getting two people to look their best is not easy right?

We took a first look late last night after visiting some friends and couldn't be more pleased with what you captured both from a photographic view and keepsake from the event.

Honestly it exceeded our expectations and we know we got an excellent value.

Thanks again and we will be in touch.

Dave and Kirsten

Kelsey

Married on 09/24/2016

First, I have to say Ross & Mary are all around wonderful people. As for service, they make your top priorities their top priorities. Think about what you want from your wedding day (candids, formals, etc) and they will make them happen in the timeline that you prefer. They never shied away from the fact that my husband and I wanted things a little different. They embraced it and made our vision come to life! Mary was always responsive to my preferences and provided insight on subjects when she felt other options may work better...and she was right! I can't thank them enough for the work on (and after) our wedding day.

Tracey

Married on 10/30/2015

Since the first day I met Ross and Mary, I knew I made the right decision in choosing them as my wedding photographers! They are such personable, friendly, easy going, and professional individuals! They are both so detail oriented and always quick to respond to any concerns, questions, or comments you may have in regards to your big day! On the day of my wedding, I can't express what an amazing job they did!! They made everyone feel so comfortable and they were highly organized!! The one thing on my wedding day that ran so smoothly with no flaws was Ross and Mary!! Everyone kept complimenting my husband and I about how amazing and great they both were! I feel as though they became a part of our family that day! The quality of their photos were worth every penny I spent, and the photos came out SO GREAT!! All my guests were able to view them, and there were nonstop compliments on what a great job they both did that day!! Ross and Mary were such a pleasure to work with that I recommend them to anyone for their wedding!! Love you guys!!



Suzanne

Married on 09/13/2015

Ross Keller photography was amazing. thier prices are great and the final photos were breathtaking. They made a checklist of all the must have shoots I wanted and made sure to get each one incorporated. I would recommend Ross and Mary to every couple getting married or even for professional photos to be taken for a special occasion.

Emily

Married on 09/12/2015

Ross and Mary photographed our wedding on 9/12/15. We were very pleased with their work. When we met, we saw how passionate they were and also made us feel comfortable throughout the entire process. They were efficient and literally captured every moment of our wedding. Looking at the photos we felt like we were there again. The photos were beautiful and they paid attention to detail. We would definitely hire Ross and Mary again. They are trustworthy and we were so happy to have had them capture our special moment.

Stephaine D.

Married on 09/03/2015

I was referred to Ross by my sister who was a bridesmaid in a wedding where he was the photog. She raved about the quality of the photos, so I gave Ross a call. He returned my call within 24 hrs if I remember correctly. He was accommodating, meeting me at my home in the evening, and his pricing was more affordable than vendors at many of the bridal shows I went to. What stood out to me the most though was how observant and complimentary he was of all the details I didn't think anyone but me would care about. I'm not sure if he's that way with everyone or if he really was just that impressed with my choices (i'd like to think the later :)) but I know that on a day when you want everything to be perfect it's nice to have a someone make you feel relaxed and confident of the decisions you took so much time to make.

Christopher

Married on 08/30/2015

Ross Keller photography becomes another member of the family. Very friendly people, great work and I love that he gives full rights of the photos to his customers. I highly recommend for any special occasion.

Camisha

Married on 06/19/2015

Bridal Party: 34
Wedding Guest: 287
Groom & Bride: Haitian & Jamaican

To start my story I meet both Ross & Marie on my wedding day.......... My husband and I was planning our CT wedding from Westchester, NY. We did the majority of our vendor search through google, do to our busy work schedule and lack of time. With a venue change to CT and 2 months or less notice, I spoke with Ross with Ross Keller Photographer and was swept away ! ALL of my last minute google search scare that I had were gone. We spoke for about 40mins and we touch base on everything !!! What we wanted as a couple; what we wanted for our guest; what was excepted from our guest....etc. After our convo , I was ready to say "I do" but his service was a gift from my mother, who lived locally in Naugatuck,CT. So , I kindly asked if the two could meet. Later that week I got a giggly phone call from my mom with new friends Ross and Marie Keller in the background. The two was honest and sincere about my wedding being the largest wedding they have done . But I still felt good about having them be apart of our day. It just felt right!

I can't even explain in words what an AMAZING JOB both Ross and Marie did on my wedding day. I am an Caribbean women with craves and that day I took a lot of risk with my entire look from my hair , nails , theme , makeup and even my wedding dress!! And my photos melted my heart. I felt that I was looking through a freaking wedding magazine we I saw the photos of me and my husband!!! We can't go wrong with having this amazing couple be apart of your wedding day!! AMAZING

Julia

Married on 05/30/2015

My florist contacted Ross and Mary for our wedding that we planned in 2 months. They called us back immediately, met with us the next day to listen to "our story" and get an exact idea of what we wanted for our wedding.

After we met, both Ross and Mary kept in contact consistently to make sure our day went as smoothly as possible.

The day of our wedding, I was late getting my hair done and Mary and Ross were both waiting at my house to take pictures previous to the ceremony. I was extremely anxious that I would not have enough time to get the pictures I wanted and that I would be rushed. Ross and Mary made me feel very calm and relaxed and in the end, the pictures of me getting ready and dressed previously to my ceremony were some of m6 very favorite.

Ross and Mary were extremely attentive. Did a beautiful job at the ceremony pictures. They were extremely organized and captured my day perfectly. My pictures came out beautifully and I could not have asked for anything better.

Thank you Ross and Mary!

Karina

Married on 05/29/2015

Ross and Mary were great! What can we say, the photos are just amazing! They are so sweet and professional and we couldn't be happier with our choice. We were filled with confidence because of their professionalism. Their artistic creativity and unique ability made the entire experience so memorable and an experience that we sincerely loved. All of our guests have commented on how skilled they were on taking such natural photographs, without us even knowing they were there. We have received several comments on how great the pictures are. We cannot begin to thank them for not only capturing our wedding day in the most amazing photographs but helping make the day flow so perfectly. We would definitely recommend Ross Keller Photography to our friends and family and we hope to work with them in the future.

Are you interested?
Send a message