84 Reviews
Recommended by 99% of couples
Quality of service

5 out of 5 rating

Average response time

4.9 out of 5 rating

Professionalism

4.9 out of 5 rating

Value

4.9 out of 5 rating

Flexibility

5 out of 5 rating
17 User photos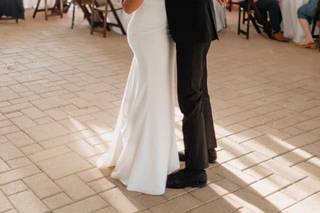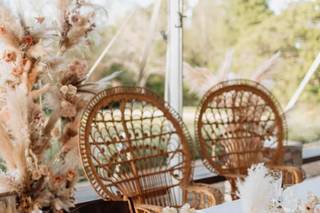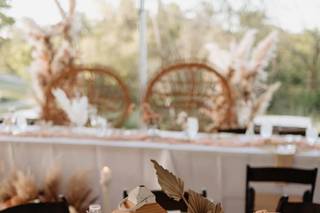 + 13

photos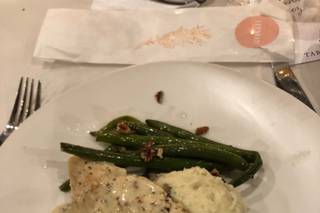 Featured

Christa

Married on 09/05/2021

Book your tasting now!!

We absolutely LOVED our entire experience with Root Cellar Catering. From the initial tasting to the wedding day, they were responsive and helpful with all of my questions and constant changes. Vanessa Vass (Sales Director) was one of my absolute favorite vendors to work with. She is always willing to hop on the phone or talk through your vision, budget, and expectations. The Root Cellar team provided delicious and beautifully plated meals throughout the event. The entire staff was extremely professional and I would highly recommend them as your catering vendor.

Melissa I.

Married on 04/02/2022

Wonderful experience, delicious food!

Vanessa and the whole team at the Root Cellar were absolutely fantastic! We originally went with them because we love supporting woman-owned businesses whenever we can, and because their pricing was very reasonable next to their competitors. And we're so happy we did! They really listened to our vision and made it a reality.

Vanessa put so much thought and time into our wedding, responding to our countless emails, taking our phone calls, and sitting with us at our tasting. The food was also terrific! Our guests are still raving about how delicious everything was, especially the salmon.

Working with the Root Cellar was just an all-around great experience. As vendors, they were easy and communicative and as people, they were just the sweetest. Thank you all so much for helping make our wedding day as beautiful as it was!

Kathryn E.

Married on 12/10/2021

Amazing Wedding Caterer in Austin & The Surrounding Area!

Root Cellars Catering was a pleasure to work with for my couple's wedding in June 2021! Vanessa was great during the booking and planning process. She was super helpful with all of our questions and answered them in a timely manner. The Root Cellars tasting was absolutely amazing and the couple loved having the chance to meet with head chef Megan who we were also lucky enough to have on-site for the wedding. Guests loved the food and everything came out as planned. They also were great about taking care of our dietary restrictions and wedding vendors. On-site, event lead Sydney and her team were super hospitable. They took wonderful care of the guests and were extremely helpful. The Root Cellar bartending team were also incredibly friendly. It was so nice to know everything was handled day-of. Excited to be able to refer more couples to Root Cellars and work together with them again in the future.

Are you interested?

Send a message

Lisa H.

Married on 05/15/2021

Amazing to work with!

The food was only second to the staff. They were amazing to work with and the food...WOW! I left my worries at the door when they arrived. Professional, friendly and fun! I highly recommend using the Root Cellar Catering!!

Jona M.

Married on 04/24/2021

The Perfect Caterer!

Root Cellar Catering was amazing from the start. They are everything you want in a caterer: delicious food, excellent service, artistry and affordable! From the beginning, Megan and Vanessa warmly welcomes you to the experience they provide with an awesome tasting. Our passed hors d'oeuvres were amazing, the meals were absolutely delicious down to the starter salads, the signature drinks were a big hit, and the late night snack option (we had the popcorn bar!) was something our guests raved about all night. Our guests were so happy about everything! To top it all off, the service of their staff was 10/10. They were all so kind and friendly. From the bartenders to the wait staff, everything went seamlessly!

In sum, Megan and Vanessa will take care of you and make sure their job is done very well. We are so lucky to have had Root Cellar as our caterer; you would be remiss not to book them right now!

Mel M.

Married on 04/10/2021

This is the caterer you have been looking for!

I cannot recommend Root Cellar enough - from the first point of contact with Vanessa to the amazing tasting with Megan to our absolutely perfect wedding day, Root Cellar was a dream to work with!

Let me start by saying - finding the perfect caterer was one of the most daunting tasks in our wedding planning journey. We got quotes from so many caterer's, it made our heads spin, but we finally narrowed our selection down to three. The first caterer we tried had us running for the hills, but the next day we had our tasting with Root Cellar.

When we sat down with Megan (owner and lead chef), we immediately felt at ease. Before bringing any food in, she sat and talked to us about our wedding wants & needs. Then she brought out salads and told us while we ate our salads, she would be in the kitchen finishing cooking our entrees. Yes - everything is cooked fresh and this is how it will be at your event! They prepared everything on-site at our wedding to assure the quality and freshness of the food. This was huge to us and we just felt so relieved. Not to mention, during our tasting Megan told us her recipes for her creations and we immediately understood why everything tasted SO good. Everything was cooked with love and care - this is not your frozen, toss-it-in-the-oven and serve type of food. It is upscale, quality food with a hint of comfort. Needless to say, we cancelled our tasting with the third caterer.

So while Megan is the magician behind the cuisine, then there is Vanessa. Vanessa is kind of like your own personal catering coordinator guardian angel. I can't even count how many times I changed my mind or asked her to revise our catering proposal. (I wanted to see options for buffet vs. family style vs. plated dinners, with bar service and without, X amount of appetizers and china, etc.) and without hesitation Vanessa was there to help answer all of my questions with such grace. You don't find this level of service with just anyone - the Root Cellar team is like a breath of fresh air!

Now for wedding day! We decided to do a plated dinner for our reception with hand passed appetizers during cocktail hour. Our appetizers were: chicken & waffle bites, mini crab cakes and fresh tomato bruschetta . For the entree: rosemary focaccia bread, berry bleu salad, spinach artichoke whole roasted chicken & creamy pesto pasta. Our wedding was two months ago, and we still have guests telling us how good the food was. The best feeling was sitting down with my new husband and just watching the Root Cellar team come out and serve our guests. It honestly felt like we had a small army working for us, making sure the dining experience was perfect - which it was. If you want great food, a positive planning experience and a high level of professionalism, Root Cellar is the way to go. If you are on the fence, believe me: book a tasting! You will not regret it.

Ashleigh F.

Married on 03/04/2021

Stop Looking- You've Found The Perfect Catering Company For Your Wedding!

It's hard to even know where to start, so I'll start at the beginning:

Vanessa Vass was our point of contact for our wedding. She was incredible to work with. She was always prompt in her replies, always had answers to my questions and was friendly, professional, knowledgeable and organized about every detail of our event. We were getting married at home and the reception was in our large warehouse garage. Before the wedding, she toured the space and gave pointers about the best placement for everything.

The food was beyond amazing. We had NY Strip Loin, Rosemary Orange Chicken and Orzo for the vegetarians. The taco in a bag was the perfect late night snack for everyone on the dance floor too! The kids raved about the Mac & Cheese. The presentation was gorgeous- I truly wouldn't change a thing about the menu- it was perfect!

As wonderful as all of that was, I especially want to rave about the staff who was there that night. They were on top of everything- absolute pros. They were clean and organized and they left the place looking better than when they arrived. But the best part was how much they actually participated in our event. Each and every one of them made our special night even more wonderful. They were funny and friendly and engaging and so much fun to be around. We couldn't have asked for a better group of people to share our day with. I wish I knew all of their names so I could specifically thank each one of them for the special moments we shared throughout the night. Root Cellar has got a really special group of people who obviously love what they do and put their heart and soul into making everyone at the event feel like family. Everyone raved about the bartender and how she made the best Shirley Temples from scratch for the kiddos (in addition to every other yummy adult beverage). The most memorable moment of the night was when their chef, Bryan, actually participated in a hilarious joke our friend did for the toast... that part was so unexpected, I was ROLLING with laughter. My special night just wouldn't have been the same without each and every one of them!

If you're looking for a caterer for your special day, you can seriously stop looking. You simply won't have a more wonderful experience- from start to finish- than you will with Root Cellar Catering!

Cambria E.

Married on 02/03/2021

Phenomenal

All my guests could talk about was the food!!!

So, we stumbled upon Root Cellar on the Knot and decided to book a tasting. Unfortunately, my husband and I had our engagement session on one of the only times they could do a tasting, so my mom went for us. She said Megan was absolutely wonderful and helped with different ideas. Megan packed a to-go box of everything for my husband and I. We heated everything up in the microwave later that night and the food was PHENOMENAL. We booked with them right then because if the food was that good hours later out of a microwave then we could not even imagine what it tasted like freshly made.

After booking, Vanessa was the best at communication and even helped us outside of her hours when our venue cancelled on us 3 months out from our wedding!! She really eased our anxiety and worked with the new venue in the short time she had. The service staff was very polite and working hard all night at the wedding.

We kept hearing from people how you never get to eat at your own wedding...well, we made it a point to sit and eat and let me just say it was absolutely delicious. I would've had 4 more plates if time had allowed. All of our guests were raving about the dinner that night and even the next day. A good majority of my side of the family is from the Austin and greater Austin area and we are all talking about getting together and going to their restaurant in San Marcos!!

If there was a 6th star option, I would give it to Root Cellar. Don't even hesitate on booking with them. Do it and you will not regret it.

Alex P.

Married on 12/05/2020

Delicious Food!

Root Cellar was amazing to work with! Vanessa answered every single question I had by email and phone for over a year and half (bless her). Our tasting with Megan was DELICIOUS. We chose to do their mac and cheese and southern BLT sliders for passed hors d'oeuvres during cocktail hour. Dinner was their salad, roasted chicken, garlic mashed potatoes, and green beans. The food tasted amazing at the tasting and just as good on our wedding day. They made sure that the bride and groom actually ATE, which usually doesn't happen. All of the leftover food was packaged up so that we could also eat it the next day...it was still just as good reheated! Every time a vendor asked who our caterer was they always said something about how delicious Root Cellar's food is and that we made a great choice by picking them. They were right and we couldn't have been happier with Root Cellar's communication, the food and service at the wedding, and doing it all during a pandemic!

Michelle C.

Married on 12/04/2020

Incredible food and even more incredible service

My husband and I are SO happy we chose Root Cellar to cater our wedding. I work in the events industry and have sampled many of the local caterers over the years. We had gone to a few tastings at this point, and as soon as we had their food, we were sold! Vanessa and Megan were both amazing to work with even with postponing a wedding during a pandemic! Their entire staff was so professional and we felt that they were taking covid precautions so seriously on our wedding day. The food is absolutely perfect and I ate SO much. People always talk about how they didn't eat anything on their wedding day because they were too busy talking to people or had nerves, but I knew how good this food was and was so looking forward to it. I ate ALMOST every single bite of what they put in front of me and was SO happy with everything. One of our groomsmen even joked about asking for an entire plate of the garlic mashed potatoes after he ate his whole dinner, and all of our guests were raving about how delicious the food was over the next few days after. Just do yourself a favor and stop looking for a caterer now, because Root Cellar is perfect! Love y'all!

+ 4

photos

Chelsea A.

Married on 10/31/2020

Delicious, delicious, DELICIOUS dinner!

We had to change our original wedding plans due to COVID-19 and had a smaller wedding with immediate family on our original date. Vanessa was very responsive and helpful as we planned our menu, quick to make adjustments and recommendations based on our feedback. The Root Cellar's food was amazing! My husband said he almost filled up on their goat cheese and jams from the assorted cheese trays because they were so good. Everyone including the kids loved the food and wanted to know where it came from. Having eaten at the restaurant before we knew the catering would be great, but it was even better than we could've dreamed and made our patio dinner reception with close family all the more perfect.

Megan B.

Married on 10/23/2020

Most amazing caterer in the Austin area!

You will never find better wedding food in the Austin area than Root Cellar! Megan and Vanessa were so responsive and helpful during the entire planning process and executed perfectly on wedding day even with the sudden weather change! We relied on Root Cellar for literally everything and they didn't miss a single detail. Thank you so much Root Cellar!

Jack P.

Married on 10/10/2020

First rate in EVERY respect!

Every bite of food from appetizers, salad, main courses and desserts were incredible! My daughter's wedding was yesterday and everyone raved about the food. The event took place in a somewhat unscripted manner at a private residence with service occuring on a deck and also on a patio and platform that was down a flight of steps. The chefs executed to perfection and the servers were incredibly vigilant and adapted flawlessly to the vibe which again wasn't really conventional. You absolutely CANNOT go wrong using the services of Root Cellars! Jack Penfold

Jazmin L.

Married on 04/10/2020

Root Cellar is amazing!

I hired Root Cellar to cater my wedding and oh my goodness. The food was SO GOOD, I swear people are still bringing it up almost 3 years later.

I can't believe it took me almost 3 years to pay them the respect they deserve. And boy do they deserve it! Great caterers. Delicious food, great service and perfect environment in their tasting kitchen and restaurant. I loved my experience with them and can not say enough wonderful things.

Janice J.

Married on 11/30/2019

Absolutely the perfect choice for all things catering for foodies!

I would 100% hire them all over again in a heartbeat. Megan and Vanessa were wonderful to work with! Food and drink were two of the few things we were super picky about and the reason we booked a venue that allowed us to bring in both vendors ourselves. We went to several tastings and just weren't impressed but Megan knocked it out of the park! We ended up going with Root Cellar for our catering, late night snack, cake, AND bartending services and it made it so much easier to have one vendor for all those things. People are still raving about the food and we got to have our ideal passed appetizers, seated meal, multiple desserts and cake, and late night snacks for nearly 200 people that were delicious and served with ease. Definitely book a tasting and go see for yourselves!!!

Katie

Married on 05/04/2019

Amazing food!

Root Cellar did an amazing job on our wedding day!! We continuously hear how delicious the food was from our guests. Megan and Vanessa were SO great to work with! They truly love what they do and it shows in their work.

Rebecca

Married on 03/30/2019

Inexpensive catering, expensive tasting food!

We chose Root Cellar not only because the food is fantastic but also because we are former Bobcats and it was a special spot for us. The price for their catering too, cannot be beat!
The food was excellent, from horderves to the main meal!
All of the food was fresh, well made, and hot. I ordered a lot of healthier food - lots of vegetables, but my guests loved it all! They went back for seconds!
They also did a nice job with table setting and matching my color scheme.

Courtney

Married on 02/23/2019

An Austrian Feast

I would like to start by saying, my husband and I spent our college days in San Marcos eating at the Root Cellar. We loved the food, and when I went in search for a caterer for our big day, I was shocked to see Root Cellar was now a catering option. I reached out, in pure nostalgia, after my wedding planner said how amazing the team would be to work with, and had no idea what I was about to stumble upon.
The team at Root Cellar was beyond my wildest expectations. I truly am still in awe of how perfect, and I mean perfect, everything was. I was dead set on doing something untraditional regarding the menu and setup. Megan and team, you're amazing! You not only met, but exceeded every idea or thought I could have possibly come up with, without any hesitation! You went above and beyond creating such a special menu completely on your own for our special day, people literally around the world are still talking about!
We are so grateful for the time and effort you spent and for everyone else involved in the process from the food to our delicious and perfect cake!
The food Megan lovingly made was Austrian/German, and having about 15 Austrians in attendance, we were so happy to hear that not only they loved it, but our most picky Austrian complemented the Schnitzel to the point he said it was similar to his grandmothers. This is one of the highest compliments one can receive.
Anyone wondering about giving Root Cellar a try, please do. I literally worried about nothing, and my guests got to feast on what was some of the best food I've had to date.

Courtney & Colt

Leanne

Married on 01/05/2019

Delicious!

The food was amazing and I am so happy I have some left over! All of our guests were raving about the jalapeño and orange chicken. They couldn't get enough! The staff was super helpful from the tasting all the way to the big day. You can also get your bartenders and alcohol insurance through them.

Kathy

Married on 10/27/2018

Fantastic food and service

Everyone raved about the food and every interaction with them was a delight. I cannot reccomend them enough.

Veronica R.

Married on 10/26/2018

The Great Vibe from the Restaurant at Your Wedding!!

We've been eating at Root Cellar for awhile now (the restaurant ambiance is lovely), and since we and many of our guests are Texas State alumni, we wanted to tie our undergrad and years spent in San Marcos to the wedding. The food selection was much more flavorful and curated than the usual wedding menu that other caterers have. The tasting was great and Megan, the chef, is ready to listen and bounce ideas around. The day of the wedding, they were right on time, and the food was served so fresh and hot. The menu created tasted like fall and the southwest with items like chicken with oranges and jalapenos; roasted potatoes; and creamy mac n cheese. EVERYONE, from the guests to the dj and photographer LOVED IT!! Check them out!! Tip: Family style service (food in center of table with guests passing bowls around) really makes the dinner much more intimate and cozy.

Ashley

Married on 10/20/2018

Delicious!

The food was one of the top compliments I got about my wedding. Everyone couldn't stop raving about it. And that was due to Megan and her team at Root Cellar. We loved working with them! After meeting Megan and tasting the food, we literally didn't try any other place. Megan is hilarious! Highly recommend Root Cellar!!

Sterling

Married on 09/08/2018

Incredible meal! The staff was so accomodating and pleasant. Vanessa helped me plan everything out and went beyond her job description to make sure our day was perfect. Everyone raved about the food.
Thank you so much!

Sylvia

Married on 09/07/2018

Thank you for being a part of making a difference in our community. We appreciate your support. Please help us again 09/07 & 09/08/2018

Cindy

Married on 07/27/2018

The food for the Rehearsal Dinner was excellent, and the guests raved about the dishes! The kiddos ate every bite of the mac-n-cheese! I'm so happy we chose the Root Cellar!
Are you interested?
Send a message