125 Reviews
Recommended by 99% of couples
Quality of service

5 out of 5 rating

Average response time

5 out of 5 rating

Professionalism

5 out of 5 rating

Value

5 out of 5 rating

Flexibility

4.9 out of 5 rating
1 User photo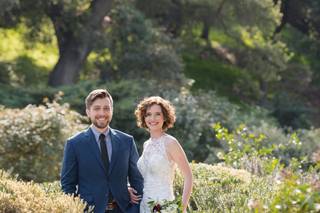 Catherine L.

Married on 08/10/2019

seriously, look no further.

Rob takes his job of making incredible wedding photos very seriously.

We hired Rob as our photographer for our 8/10/19 wedding. He is incredibly talented and extremely detail-oriented. Along with capturing all the details of the wedding itself, he will deliver some breathtaking photos, some quirky/fun/interesting photos, some photos where you and your guests look stunning, some poignant photos with real emotion... even in difficult locations. He was very responsive, straightforward about the business side of things (no surprises), and happy to accommodate our preferences. He also gave us incredibly useful guidance regarding all things wedding-related. On the wedding date, Rob was totally reliable, fun to be around, and capable of making us look natural and relaxed. We LOVE our photos.

We highly recommend him. You will know you are in great hands.

Andrew T.

Married on 08/10/2019

Best decision we ever made.

What an awesome experience from start to finish. Rob is such a great guy, and an absolute professional. Best decision we ever made. His work is stunning, and on the day of the wedding, he was such a kind and guiding light throughout the day. I highly recommend him and his amazing work.

Tricia

Married on 05/18/2019

Amazing & Incredible

We're in love, with the photos that Rob took of our wedding. From his portfolio we figured we'd get something pretty cool, but were floored by what actually came back. Rob is an incredible photographer and everything about the process was fantastic. He's upfront and straightforward, takes the time to understand what you're looking for and how to create shots that are authentically you. He displays professionalism while remaining down to earth and putting your group at ease. And the customer service and follow through after the event is just as great as everything that comes before it. We're so happy we chose Rob to capture a special event for us, and wouldn't hesitate to hire him again.

Are you interested?

Send a message

Jamie

Married on 03/23/2019

Wonderful photographer- Rob is the best!!

Rob was an incredible photographer. Not only did he play an integral role in keeping our wedding on schedule during the planning phase, but with him, our photography on the day-of couldn't have gone more smoothly. He put everybody he was working with at ease (and was even able to accommodate our including our dogs in the ceremony portion of the wedding!)! We found out about him through a friend's wedding, and couldn't recommend him enough. Thank you Rob!!

Young W.

Married on 02/01/2019

Wedding pictures

Rob was fantastic and I highly recommend his services! Everyone loved our pictures

Adria

Married on 08/11/2018

Rob exceeded our wildest dreams! His pictures are incredible and he got them to us just two weeks after our wedding. He's hilarious and put everyone at ease (which made for great happy faces in our photos). I highly recommend Rob!

David

Married on 08/11/2018

Rob's pictures are amazing! He did an excellent job of making us and our guests feel at ease. Our wedding party photos turned out really well, and the candid photos of our guests were such a treat to go through. He processed and sent us the photos very quickly. I highly recommend him.

Grant

Married on 06/23/2018

Incredible addition to our wedding. Rob took amazing and creative photos that far surpassed my highest expectations. Everyone loves them. Even better, he was an absolute pleasure to work with and made the whole process extremely enjoyable. I normally don't like taking photos, but he made that part of the wedding day one of my favorite moments of that day.

Laura

Married on 06/23/2018

I loved working with Rob! He was detailed, organized, transparent and professional. And of course, the photos turned out great! I am no expert, but I was attracted to his work because it seemed modern and included a lot of candid shots. I personally need that as I am not very comfortable having my photo taken, and I definitely made the right choice.

Marsha

Married on 04/07/2018

Rob Greer and his assistant did a spectacular job photographing my youngest daughter's wedding in early April 2018. What I liked best about him was the level of his engagement with everyone in the room, and his very easy going approach. He listened carefully to conversation around him, was friendly and engaged not only with the bride and groom but with their friends and parents. His photos were amazing. We are very happy with the finished work.

Dean

Married on 10/29/2017

I found Rob when searching for a professional photographer online to capture our engagement. After viewing his work I immediately knew that I wanted him to do our photos.

When scoping out spots for the surprise engagement photos, Rob facetimed with me to help choose the best spots to propose. He patiently explained why certain spots that I initially suggested would not be good spots to propose because of the bad light and offered many alternative options.

During the actual engagement shoot, he was very professional and directed my fiancee and me through many different spots and poses. When our families arrived (10+ people) he would stand in the sun and patiently shoot all of our photos while we enjoyed the shade. It was almost 90 degrees out!

An expensive camera and lens can only go so far. Rob not only is a skilled and experienced photographer, but he brings a lot of positive energ. His humorous character evokes a lot of great photos and geniune laughs from his subjects. It's not the arrow, it's the indian.

We could not be more pleased with the delivered results. The photos are beautiful and we are excited to print these out and hang them on our walls. Once we formalize our wedding plans, we'll be seeking Rob again for our wedding photos as well.

David

Married on 10/28/2017

I was so glad we found Rob and hired him to shoot our wedding. Finding a good photographer was one of the first things we did during the planning process because we knew how important it would be to us. We contacted some of the top photographers from around the world, and frankly, I had a hard time doing business with most of them. There is no doubt that Rob's work puts him rarified air, and his photos are stunning, but what separates him from his peers is his focus on delivering a truly customized solution for his clients. His emphasis was solely on us, and making sure we got what we wanted. He made suggestions and helped us come up with suite of services that best served us and our needs without trying to make us purchase things that we had no interest in. As he notes on his website, he is one of the few great photographers that will sell RAW files. This was very important to us. We wanted to see every click of the shutter to document our day, and we enjoy trying our hand at post processing. We also liked that he respected our intimate, private day and offered a nondisclosure agreement that kept our photos off the internet. Again, our wishes were put ahead of his desire to market the work he did at our wedding. Nothing makes us sicker than some of the fake, sappy blog posts from other photographers and we greatly appreciated Rob giving us an option to not have our wedding paraded across social media like this. I'd also like to mention that his second shooter is fantastic and got some great shots of our food. In the end, you can't go wrong with Rob. He'll provide you fantastic, creative, photos and tailor his services to make sure that you get exactly what you want on your day.

Jeff

Married on 08/26/2017

Rob is fantastic and highly recommended! He photographed our beach wedding and did a great job. He's a very creative photographer and easy to work / get along with during what can be a busy and stressful time. Thanks Rob!

Reema

Married on 08/26/2017

I cannot recommend Rob enough! He recently photographed our wedding and exceeded our expectations! The whole process was seamless from start to finish. He is easy to get along with and makes the whole process fun! We love, love, love the final pictures and couldn't be happier. There really is no reason to look anywhere else, Rob is THE BEST!

Justin

Married on 03/04/2017

Rob is an incredible photographer. I can honestly say I was blown away in every respect. Yes, Rob covered all the bases and got great shots of everything we wanted to capture for our wedding, but more importantly he captured our personalities and the fun of the wedding. I've never seen a wedding album like this before. I know I will look back on our day and the photos will conjure not just the events, but also the feel. Rob took the time to understand who we were and what we loved and made sure the images reflected that. Additionally he's a really nice guy- although tough when he has to be, a consummate professional. He's done a lot of weddings and at a couple key moments saved the day when the wedding planner got off schedule, got overloaded or missed something. I can not recommend Rob more highly.

Jessica

Married on 03/04/2017

The best of the best. I was set on finding a photographer who's photos did not look as though they had been edited with a trendy Instagram filter. Recco after recco, my wedding planner kept sending me portfolio links of LA photographers and they all looked exactly the same...and then there was Rob. Rob's photos were real, Rob's photos told a story! When we first reached out to Rob, he invited us to his home to meet and get to know each other. He was so easy to get along with and we could tell that he was the one! Our engagement photos were a riot to shoot and turned out EXACTLY how we wanted. His pictures captured moments that were quirky enough to show our personality while still highlighting the romance between us. On the day of the wedding, he was even more helpful than our planner. He's punctual, professional, beyond talented, and knows what he's doing here! He made taking photos fun and made everyone comfortable. Our wedding album came out so gorgeous and we can't stop raving about it. We can't thank Rob enough and highly, highly recommend him!!! You will NOT be disappointed.

Rob was great from start to finish. He made us feel incredibly comfortable in front of the camera during our engagement shoot, which paid off on the big day. He navigated some tricky family dynamics on our wedding day with ease and everyone complimented his creativity with shots. While he was certainly focused on getting the best possible shot, he managed to direct people in a very gentle way, but wasn't afraid to take charge when need. His second shooter was also very friendly and easy to work with. To top it off, we got our wedding photos just over 2 weeks after the big day


Noah

Married on 02/18/2017

Rob Greer recently shot both our engagement and our wedding photos. From our introductory meeting through our wedding day Rob was very professional and such a pleasure to work with. I am not comfortable in front of a camera but Rob's attitude, personality, and mastery behind the camera really made the whole process an easy experience. If you're considering Rob to shoot your wedding, I would definitely recommend using him to shoot engagement photos to build rapport and to understand the process. What I really enjoyed about Rob is that he was not intrusive but also knew how to direct and engage his subjects so as to make sure to capture the perfect shot. All throughout the wedding day I overheard people saying how great Rob was. Also, his planning and execution skills are very impressive and he even considers intangibles like the relationships of different friends and family members. He has invested wonderfully in his business, has considered many aspects of the process, and has shared notes on his website regarding all of those considerations, again to make the process easier for those investing in his services. Also, the photo retrieval process was extremely simple. We will definitely use Rob in the future when another occasion for a professional photographer presents itself.

Morgan

Married on 11/05/2016

We came across Rob Greer during an online search in our early wedding planning stages. I brought an entourage ( parents, fiancé, Mother In Law to be) with me to officially meet him at his house. He blew us away with his warm hospitality, an incredible viewing of hisbwork and his artistic creativity. My fiancé and I were looking for a photographer who was different and who really captured art since we were wanting to frame our wedding photos and hang them on the walls of our future home. Rob is unlike any photographer I have come across. He is creative and provides a quirky viewpoint and sense of humor. I used to hate taking photos but he made me feel so at ease and comfortable and now I'm a pro (say hahahaha!). On top of his creative work, he is extremely organized, detailed oriented, and great at answering any question ( i always ask a lot of questions) in a timely manner. Sometimes if the emailing back and forth was getting too complicated he was always willing to jump on a quick call. When the wedding day finally arrived all of his organized detail paid off, he was flexible when things went off schedule and produced THE MOST beautiful photos that my husband and I cannot wait to frame and put them on the walls of our home in the future.

Lindsay

Married on 09/17/2016

I don't think I can put into words how grateful we are to Rob. Not only did he capture the essence of our personalities in our engagement shoot and our wedding photos, but he literally saved our wedding. Rob is a class act. He's worked in this industry for a long time and knows the best of the best vendors. His website is full of tips and tricks and the few referrals he gives are hard earned. When our wedding coordinator became ill and could no longer fulfill her duties, Rob called in a favor and found someone in his network with three days to go. If you haven't hired any of your vendors yet, hire Rob first and take his advice. Aside from being our hero, he is also incredibly talented and took the most beautiful photos of our wedding. There wasn't a single photo we didn't like and he sent us 1,000+ photos. Thank you, Rob!

Lewis

Married on 09/10/2016

Rob is personable, professional and very talented, what more could you want from your wedding photographer! We were happy when we first met, happy with the process on the day and unbelievably happy with the results. Thanks Rob

William

Married on 06/14/2016

Rob did a truly outstanding job with our wedding! He creates excellent rapport with the people he photographs. He is detail-oriented and works tirelessly to create beautiful images. He is exceedingly dependable. Perhaps most of all, he is great fun to work with!

Christopher

Married on 06/13/2016

I would highly recommend Rob Greer for any occasion. Not only was he an excellent photographer but he's very personable. I felt very comfortable with him even with our initial conversation. With his expertise and background, he made our special day, a day to remember.

Pauline

Married on 06/11/2016

My groom and are I are blown away by the quality of Rob's work for our engagement session as well as our wedding in June 2016.

// RESPONSIVENESS and ORGANIZATION // Rob constantly will email me back within an hour with a very detailed response. Sometimes he will even just call me back if his answers require a lot of time and detail.

In addition, he is incredibly methodical and organized leading to a very successful wedding day. He is very timely and keeps you running on schedule. I showed him several versions of our wedding day timeline to ensure it made sense from a photographer standpoint. Although most couples hire a coordinator, you have to remember the entire morning is usually sans coordinator as they are setting up your venue. That is why its so crucial to have an organized photographer who keeps things on schedule so you do not start your wedding day behind already.

// QUALITY // Rob has such an eye for photographs and really finds light even when there is none. I am really glad he suggested to do a couple shoot during our wedding day because he gave us a sneak peak of our photos and they are amazing! He did our engagement shoot and also our wedding and our photos are stunning.

// PERSONALITY // You spend as much time with your photographer as you do your bride/groom so remember to find one you can be at ease with and get along with. Our big Asian family loved Rob and his patience in corralling all of them into place during big family photos. We had a great time with him as well during our couple session between our first look and our ceremony and our photos definitely show how relaxed we are. Rob can be very particular about certain things during the wedding planning process, but it is only to ensure excellent photos which after your wedding, is what you will treasure most!

Rob's photos are classic and timeless. The quality is unbeatable!

Sam

Married on 05/28/2016

It was around one year before our wedding that I was actually looking for photographer for other needs, but when I came across Rob's portfolio website, I was immediately intrigued and sent the link to my wife saying "This is the photographer we need for our wedding!!", and that was exactly what we did.

As Photographer, Rob is talented, experienced, fun, engaging, and always given the right advice or joke to bring the best sides out of you. With him in helm at your photoshoot, there was no worry whatsoever.

As Professional, Rob is detailed oriented, providing lots of pre-shoot planning advices and follow up to make sure everything during the wedding day will go smoothly and swiftly. Honest and direct, Rob is firm, but flexible at the same time. He demands certain requirements, but all will prove as the better options for the best result, but if you do have difficulty or certain requirement, he will work with you on the best possible solution without compromise the quality of the shoot.

The SHOOT! At the day of wedding, Rob was in charge of all time. Our groomsmen and bride's maids are not so photogenic, but Rob was able to find ways to bring out the best sides of them. Jokes and laughs where throughout the shoot, which make the long photography session pleasant and swift at best. All our wedding party and family members love Rob!!

The PHOTOS!! Rob's work is clean, natural, but timeless. His composition is simple at first glance, but magically attractive. The focus will always on you and only the necessary elements needed at the time to create the perfect sentimental moment with intriguing elegance. We have awesome shots that Rob curated, but there were also many shots of unexpected yet priceless emotion been captured even without our awareness.

Pick Rob as your wedding photographer, stunning photos you will get is a sure thing, but the great shooting experience he will bring is truly incredible and wonderful!!

Are you interested?
Send a message