Reviews
5.0 out of 5 rating
Quality of service

5 out of 5 rating

Average response time

4.9 out of 5 rating

Professionalism

5 out of 5 rating

Value

5 out of 5 rating

Flexibility

5 out of 5 rating
100%
Recommended by couples
51 User photos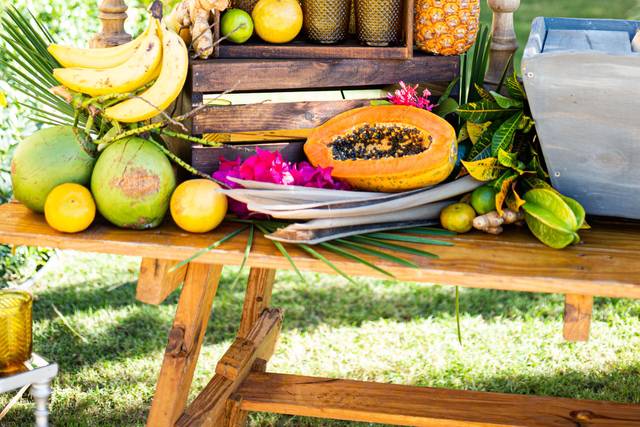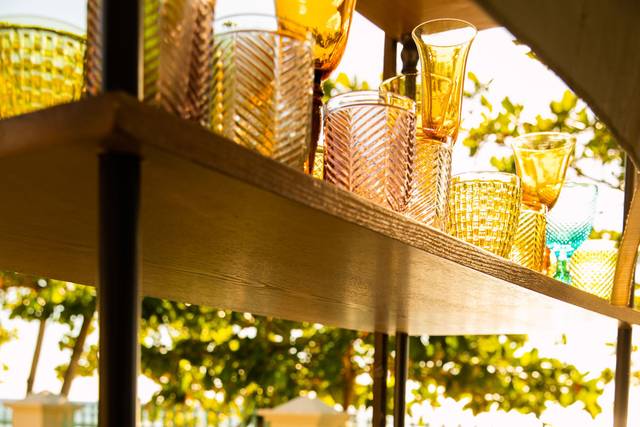 + 47

photos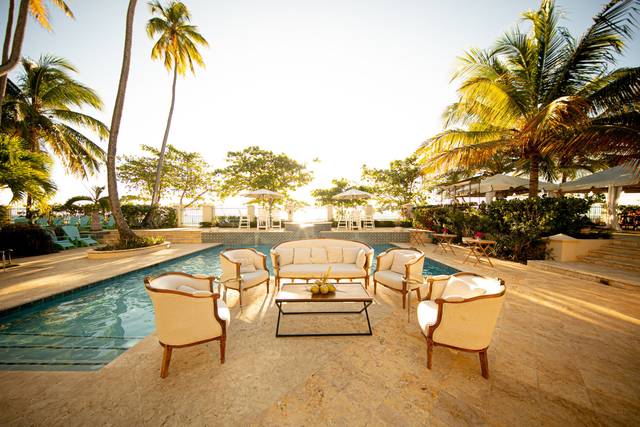 Carla M.

Married on 06/01/2021

The absolute best

Allison and Cassandra from Rincon Events are phenomenal wedding planners. They planned our 3 wedding events in January 2020 and it truly was an unforgettable weekend that we can't stop reliving. They made our vision come to life and made the planning experience and the weekend itself seamless. I'll let the photos speak for themselves but they truly outdid themselves and I could not recommend them enough.

+ 5

photos

Milmarie

Married on 12/28/2019

Amazing, stunning and Incredible wedding!

Cassandra and Allison are the best wedding coordinators!! The amazing thing is that they have the whole package. I contracted them for coordinators, food, flowers, decoration and design, bar.. everything... Was a perfect combination! My wedding was exactly how I dreamed. The food was incredible delicious, fresh and well presented. Very organized wedding and with excellent team work. One month later, everyone still talking about the wedding!! Complete stress free! Highly recommended.

+ 5

photos

Haley C.

Married on 08/16/2019

Unforgettable wedding at SB Zoo!

We got married at the SB Zoo in August 2019. I cannot say enough good things about Rincon. We got so many compliments on the food and amazing service. I'd also like to shout out Angie Chaves who was our event coordinator at the Zoo. She was so helpful and easy to work with during the whole process. During our wedding, she kept us on time and everything was on point!

Are you interested?

Send a message

Rebecca

Married on 07/20/2019

Best weekend ever!

Our wedding (07/20/19) was an absolute dream! Even though we are familiar with the Rincón area, we knew we couldn't plan this alone. Being from New York, we really needed help tying up loose ends and making sure our "dream" would play out the way we imagined it. Safe to say, Allison and Cassandra surpassed our expectations. They were extremely responsive throughout the whole planning process (phone/text/email) and even facilitated communication between us and our vendors. Once it was wedding weekend, they worked and they worked hard! From the design to the logistics of a rehearsal and wedding day, we cannot thank Allison and Cassandra enough for their passions, dedication and efforts in orchestrating this perfect weekend. We are forever grateful! ~ Rebecca & Mauricio

+ 6

photos

Giselle R.

Married on 06/15/2019

Exceptional planners

Allison and Cassandra planned our wedding and were able to pull off EVERYTHING that we wanted. Being in the states and not being local to Rincon can be a little scary as you have to give up control of a lot of things and put it into the planner's hands. But looking back, Rincon Events truly made every step easy, laid back, stress-free as possible. They were super flexible with us, giving us many options to take things off our plates but also allowing us to carry out certain things in unconventional ways where we thought we could save some money. We never felt pressured to do anything the "traditional" way and they were super open to our ideas. The quality of their work from catering to decor/taste to florals exceeded our expectations, and we are over the moon with how everything turned out. We had some very last minute requests, literally day of and during our reception and they made it happen! Also, their catering service is amazing. Food was exceptional. Choosing Rincon Events for your wedding day you will not regret!

Savannah B.

Married on 04/13/2019

Santa Barbara Zoo Dream Wedding!

Our wedding at the Santa Barbara Zoo with Rincon Events was truly all that we had ever dreamed of and more! The venue itself is incredibly beautiful and Rincon had the place outfitted and accented in a way that made it absolutely sparkle. We had countless guests tell us sincerely that it was the most beautiful wedding they had ever been to.
We are so grateful to have gotten to work with Rincon and, specifically, with Angie to instill a bit of our personal touch to the zoo. When searching for venues, it was important to have a wedding that felt professionally done, but also very "us." Rincon's beautiful selection of décor made it easy to customize the venue to our taste and vibe without us having to search and coordinate across multiple vendors. Everything from the wooden vineyard chairs to the gold flatware fit perfectly into the vision for our imagined "dream wedding".
The day of, Angie and her team had everything flowing seamlessly. She had told us just where to be and what to expect and had everything totally dialed in. But, importantly, it never felt like we were locked in to a strict schedule or going through a checklist for the day. Instead, it just felt as if we were being gently shepherded through the evening. With all of the tidal waves of emotions, she was a critical pillar of support for us and our families when we got lost in the moment and weren't sure what to do or where to go.
Moreover, all of the staff on site for set up the day before and the day of went out of their way to be friendly and kind. In fact, there is not an interaction that we had with a Rincon staff member that did not far exceed our expectations. It's amazing how those little interactions can play such a big role, adding up throughout the event to really define the atmosphere. In particular, the servers and bartender were incredible! They were so hard working and energetic and their energy was definitely appreciated by us and amongst the guests.



Gabrielle B.

Married on 03/30/2019

Dream wedding in rincon

All we can say is THANK YOU SO MUCH for pulling off the greatest wedding ever! We have received nothing but raving reviews and the highest compliments from all of our guests: "Best Wedding Ever" and "Dream Wedding" and "Perfect Weekend" from 100+ people. From the food, the decorations and rentals, the flowers, the small details, the incredible staff, the venue (Villa de Zecheo), the cake (Ann's Cakes), and everything else--- we could not imagine a more perfect day and weekend! Rincon Events are the experts at wedding planning in Rincon, PR! We were able to customize our day to exactly what we wanted from the food, drinks, decor, etc. We were highly stressed leading up to the wedding (as most bride and grooms are!) but Allison and Cassandra did a great job at helping ease our nerves and we are so impressed with everything. Every dollar spent was well worth it. I would highly recommend Rincon Events to any future engaged couples looking for a destination wedding. Not only did they coordinate our wedding, but they helped organize our rehearsal dinner and a brunch/pool party post-wedding. We were also so glad we did the brunch/ pool party because it was such a fun extension of the wedding! The memories will last a lifetime for us and everyone in attendance.

We look forward to having a reunion in Rincon and we will be sure to use Rincon Events for our next party!! Love you guys! Thanks again!

+ 13

photos

Jesse

Married on 03/02/2019

Best wedding planners!!

Words cannot express how grateful I am to the girls of Rincon events for coordinating our dream wedding. All the decor was perfect and food was unbelievable and everyone keeps telling me how delicious the food was and how beautiful the decor was. Plus the girls are so sweet and helped keep me calm and stress free throughout the whole planning process and the day of. The girls had everything under control and executed our vision perfectly. I wouldn't have changed a thing! Thank you Cassandra and Allison!!!!

Brian M.

Married on 10/20/2018

Cassandra & Allison are the BEST!

Cassandra & Allison were the dynamic duos we needed to make our perfect wedding dream a reality. Literally, everything we gave them to recreate, they did spot on. Easy to work with, and very responsive to emails and calls. I highly recommend Rincon Events! You will not be disappointed.

+ 3

photos

Christopher

Married on 06/30/2018

We used Rincon Events to cater our 10-year anniversary party. From the start, we received excellent service. Allison is great at providing prompt and helpful responses to all questions. On the day of the party, she and her staff arrived early to set up the kitchen and the bar. They also went above and beyond by bringing in lights from their restaurant when the light fixture in the dining tent (rented from another company) wouldn't work. The servers were professionals, and Kelly, the bartender, was great! Finally, the food - amazing! We got the roast pork package with passed appetizers and a pincho station. Everything was delicious! If Allison and her staff are still around in 10 years, we wouldn't hesitate to use them again!

Gisela

Married on 04/08/2017

I'm from Puerto Rico, so when my fiancee and I were first engaged, we knew we wanted our wedding to happen in PR. I spent a lot of time in Rincón as a kid, and I knew it would be the perfect place to bring our family and friends because it's a gorgeous, unexpected escape from San Juan.

At first, we were intent on saving money and booking vendors ourselves. We chose Tres Palmas Inn and Villas because we'd have the freedom to do that, plus it was a place where our guests could stay for the entire weekend that was not a cookie-cutter hotel (that venue is perfect, by the way).

We soon realized that as much as we wanted to save money by doing things ourselves, we would be wasting a lot of energy and time (which is basically money!) on figuring out how to do things. We decided that if we were going to do this wedding thing, we were going to do it right. So we bit the bullet and decided to hire event planners.

Why did we pick Rincon Events? First of all, we're big foodies. The ladies at Rincon Events are also part of the restaurant scene in the area and we knew their food was solid. Another reason we chose them is because their style (which I ogled on their Instagram page) is very much like mine. I wanted an elegant, tropical wedding with no sign of cheese or foofyness (as I call it). I wanted beauty in simplicity. My venue was already stunning, with verdant foliage and the ocean right there in front of us, so the last thing that we needed was to detract from it by adding a lot of decor. Their work was aligned with what I wanted, from what I could see, so we contracted them, hoping the expense would be worth it.

Our wedding was a week ago, and we are still reeling from how absolutely perfect it was. The decor was exactly what I wanted, the food was positively spectacular, and at no point did I ever worry about a single thing, and that is priceless. My fiancee and I are confident that we made the right decision in contracting Rincon Events.

Justine

Married on 03/23/2017

Thank you Allison and Cassandra!!! My new wife (!) and I had no idea the process of creating a destination wedding and thankfully we were recommended to Rincon Events. These two literally designed out dream wedding. We probably gave them the bare minimum of direction and somehow they NAILED it. The food, flowers, decor, staff, and vibe were so spot on. Honestly, there is no way we would have had our perfect wedding without them. Kristen and I give our most sincere thanks to the entire Rincon Events team, and the most emphatic of recommendations to anyone looking for event coordination of any kind!

Vicki

Married on 02/23/2017

Honestly a 5 star isn't enough! Cassandra and Allison nailed it!! Everything I wanted even the details I could not articulate they got it. It was perfect! Everything about our wedding was absolutly beyond our expectations and it's because of these two!! With my crazy work schedule and being so far away I couldn't have don't it without them. I truly feel like they just got it with very little effort from me. On my wedding day I found myself standing taking it all in and enjoying their hard work. It was so perfect. Thank you Cassandra and Allison for your hard work, patience, vision, the spot on referrals for JP and hair and makeup and most of all for being really amazing!! Adam and I adore you both!!!

All I have to say is WOW WOW WOW! Allison and Cassandra went above and beyond! Everything was LITERALLY perfect! Flowers, food, decor, music, the list goes on. I never felt stressed about any of the wedding details because I had full confidence Rincon Events would handle everything, and they definitely delivered! Allison and Cassandra were always great with communication, suggestions and answering questions, etc. Every single vendor they referred to us was amazing and on time! This duo is fantastic, do yourself a favor and let them do the work so you can fully enjoy your moment!

Gloria

Married on 08/27/2016

The food was truly amazing and the presentation at the wedding was unbelievable. Both the food and service did not feel like your average 'wedding catering.' It truly was very high quality food and service. I will recommend to anyone...

Michelle

Married on 08/13/2016

Cassndra & Allison were the perfect addition to my wedding planing experience, without them I couldn't have done it. We did have some bloopers but they worked through each problem and fixed immediately. Food and decor was amazing, it was a dream come true thanks to them. Very highly recommended!

Erin

Married on 04/30/2016

Cassandra and Allison made sure John and I had the most amazing wedding. We hired them for planning, catering, and for our wedding design. The lists of venders that they put together for us saved me tons of time and made sure we got introduced to some really awesome local venders that helped make our event really special. We planned the wedding mostly with Pinterest, email, and a few phone calls. We had romantic candlelight dinner décor, with white flowers, and white lanterns. They created the design just for our wedding based mostly off my Pinterest page. It was exactly what we pictured and everything looked amazing on our special day. We had catering for the wedding dinner and for a good-bye brunch. Everyone absolutely loved the food. All of our friends and family had a great time and John and I never had to worry about anything. We are so glad we hired Rincon Events. There is no way we could have had the wedding of our dreams without them!

Stacia

Married on 04/08/2016

We absolutely loved Cassandra! She made everything happen exactly as we imagined and even more. The flowers that she put together were stunning!! We definitely couldn't have done this without her. She is so approachable and gave us excellent advice to help us make decisions on everything, from how to set up the property to how to arrange the ceremony. Trying to arrange everything from afar would have been impossible without her help. Cassandra and her team went above and beyond to get everything set-up and taken down, very quickly. More than that, we also had fun with her! It was great to have her around for the time that we were in Rincon. I have heard over and over how amazing everything was from our guests and know that she made it all happen! I would definitely recommend her to anyone that is looking to throw a party or get married in the area.
We also used Alison with Pools Sushi for the catering and the food was phenomenal. Most of the time the guests don't remember the food from the wedding, and I have had multiple people telling me how amazing everything was - and this is a few months after the fact! I would also recommend that you use them for your food. You won't be disappointed!

Ashley

Married on 03/05/2016

Allison and Cassandra are absolutely amazing! Living in New Jersey, we were concerned about planning a destination wedding but they made the experience stress free and really fun, while staying within our budget! They took every little idea I had on Pinterest and email and made it more magical then I could have ever dreamed of. They we're professional, friendly and made you feel like they were just as excited for your wedding as they would be for their own. If there was ever an uncertainty about something they were easy to get ahold of and helped out with making changes, never making you feel like an inconvenience. They gave outstanding suggestions on who to use for hair, make up and music. We brought our own photographer but I would imagine they would have a great suggestion for that as well. Their staff was friendly, professional and made you feel like they we're happy to be part of the wedding!
Cassandra was very organized and detailed oriented. She was prepared with suggestions and ideas that went along with my vision. She took what I described to her and created a decor so beautiful I felt like you would see it in a magazine. The day of the wedding, Cassandra was there to tell me to take deep breaths and was by my side for ANYTHING I needed.
My husband is a chef and was very particular with what kind of food he wanted. He had so much fun with Allison picking out and creating a menu! Every morsel of the food was mouth watering. From appetizers, stations, entrees and dessert the presentation was phenomenal. All of our guest kept saying how delicious everything was! Allison has a true talent and is an amazing chef, making all the food with love.
We would use Cassandra, Allison and all of their staff 100 times over!! When people ask us how our wedding was we say "more perfect than we could have ever imagined" and we have Rincon Events to thank for this!!

Luke

Married on 02/27/2016

The best part about Rincon Events was that we were able to plan the entire event from OUTSIDE of Rincon. This helped us save lots of $$$. Sure, we were nervous to see how everything would come together ultimately but once our special day arrived and we saw the tent, table settings, lights, arbor, and met the servers and bartenders those nerves instantly converted to joy and excitement. Not a single mishap. Oh, and the food... our guests still won't stop talking about it. Rincon Events was instrumental in our perfect wedding.

Laura

Married on 01/09/2016

Allison and Cassandra where amazing and so helpful while planning my wedding from san francisco. Everything turned out so beautiful from the lights, set up, bar area, tables, i really couldnt have asked for more! Food was amazing! Everyone at our wedding raved about it! Thanks for staying calm and collected during the last minute changes and making everything turn out so wonderful!

Kara

Married on 12/18/2015

Rincon Events made our wedding day perfect!
Being that we weren't local they took care of everything! All me and my husband had to do was show up!
The food was amazing, the flowers perfect and the setting was breathtaking.
Cassandra and Allison were knowledgeable and wonderful to work with!
We woke up the next morning wanting to rewind the clock and do it all over again!
If you are getting married in or around Rincon you shouldn't look beyond Rincon Events!


Kelly

Married on 11/21/2015

Rincon Events helped me create my dream wedding while helping me keep within my budget. I had high expectations because I had seen their beautiful work before and they exceeded those expectations by creating such a lovely wedding and reception environment that was unique to my husband and I. Their high quality service and great working relationship made the process easy and fun and we worked together to make many beautiful and unique aspects of our wedding decor while keeping in mind I wanted to keep things very natural and affordable. The end result was a relaxing, tropical, romantic, luxurious feel that my guests still to this day compliment us on. As if our beautifully decorated venue wasn't enough the food at our wedding blew our guests away. It was such a delicious combination of refreshing appetizers to balance the heat with creative seafood nibbles, local fish, gourmet cheeses and exotic fruits. Our dinner was a traditional Puerto Rican Lechon Asado with many of Rincon Events signature sides. I had expected to have a lot of food left over the next day but our guests were crazy about it and kept coming back for more. Our wedding was a night we will never forget and Rincon Events made that night possible for us. Thank you Allison and Cassandra!

The only thing I have to say about the outcome of my wedding is that my female friends said " this is the dream wedding every bride wants" AND some male friends said "this is what I would have liked for my wedding". The wedding was exactly and even more than I expected and it was all thanks to Cassandra and Rincon Events. Cassandra was wonderful. Attentive, patient and planned everything exactly as I had dreamed of. Thank you Cassandra!

Kendall

Married on 05/07/2015

Rincon Events exceeded every expectation in planning and executing my wedding! They provide plenty of options and take care and time with details I hadn't thought about. I had about 60 guests and everyone being able to walk from the beach wedding to the reception was a key component for me. I did not have much of a plan for what I wanted and RE helped narrow my focus. EVERY one of my guests commented that it was the best food!!! I don't have enough words of gratitude or appreciation for these women and their skills!!!
Are you interested?
Send a message