Reviews
5.0 out of 5 rating
Quality of service

5 out of 5 rating

Average response time

5 out of 5 rating

Professionalism

5 out of 5 rating

Value

5 out of 5 rating

Flexibility

5 out of 5 rating
100%
Recommended by couples
8 User photos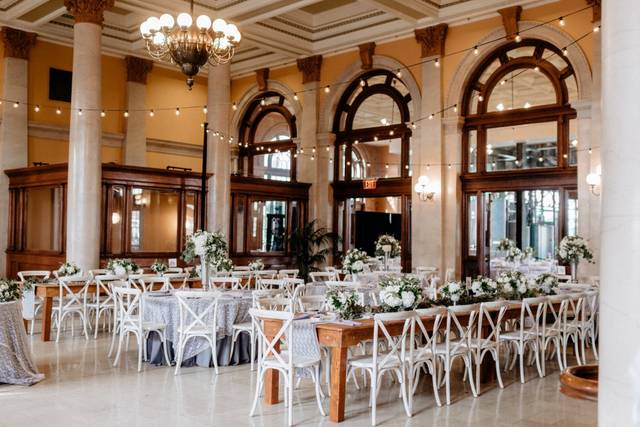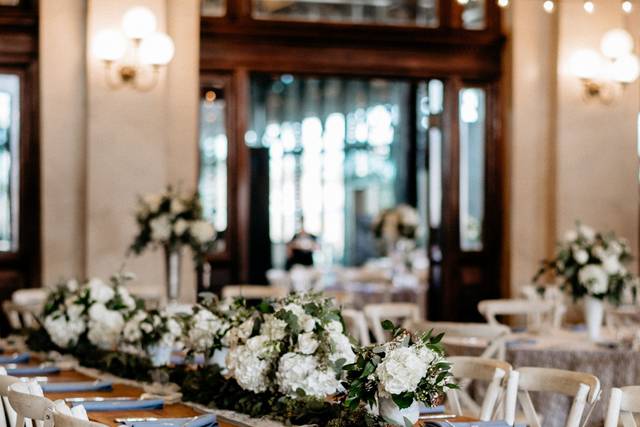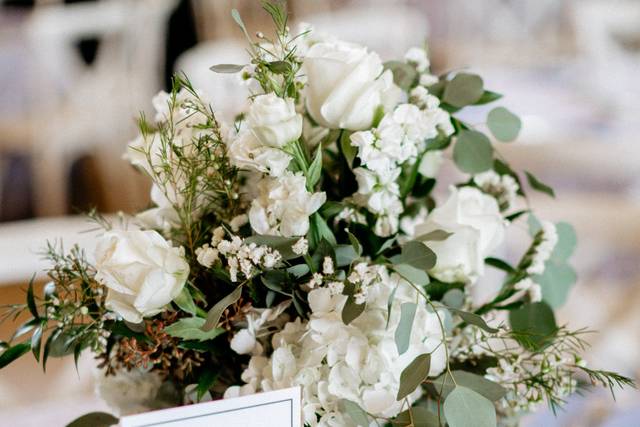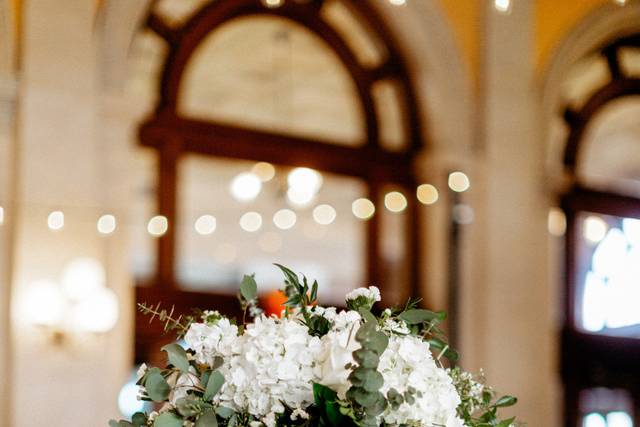 + 4

photos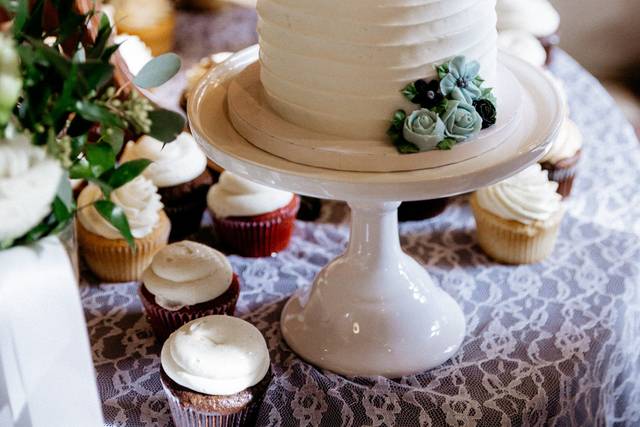 Nicole

Married on 03/16/2019

The best day ever

Emmett is a lifesaver. Him and his team made our day a complete dream come true!!! We could not have asked for a more beautiful wedding and reception. We were stress free on the day of the wedding, which helped us enjoy every moment. Throughout the planning process, he was there every step of the way and guided us in making the right choices on all our vendors. We had multiple meetings leading up to the wedding and he was always a phone call or text away if you ever had any questions or needed his advice. I HIGHLY recommend Richmond Bridal Consulting!

+ 4

photos

Bridget

Married on 09/29/2018

MASTER of wedding planning!

My now husband and I were about 5 months from our big day when I realized how overwhelming I was starting to feel with planning, coordinating, and, in general, making final decisions. From the first moment I reached out to Emmett, I knew we were in trusted, professional hands. Even my husband, who is pretty laid back and wasn't sure that we really "needed" a planner, quickly realized how Emmett would significantly improve our big day by being the "go-to" person for ALL logistics (read: my husband was ecstatic to realize he didn't have to coordinate with our transportation and deliveries on our actual wedding day…). Emmett was able to provide us with recommendations that we never would have considered on our own; from the lighting to the table overlays, his suggestions made the wedding that much more perfect. Throughout the ceremony and reception, Emmett and his team were always accessible. Whether it was a silly question about finding a college flag for a photo op, or needing to find specific guests for photos, Emmett and his team were consistently on top of everything (my husband and I were also very much impressed by their use of Bluetooth ear pieces to keep everyone coordinated and communicating! – felt like we had our own private secret service!).

Bottom line: we could not have survived our wedding (or planning it!) without Emmett. My husband and I consider Emmett be the ultimate wedding consultant, and as a bonus we feel that we've gained a great friend!

Elizabeth

Married on 08/11/2018

Emmett is absolutely outstanding and worth every penny! He made my wedding day and the weeks leading up to it so much less stressful. I didn't have to worry about any details the day of as he took care of everything behind the scenes. I live out of town and have a very demanding day job, so my ability to plan my wedding in Richmond was a bit limited. Emmett was so helpful in answering my questions, coordinating with vendors, and dealing with small details that I wouldn't have even considered. He is an expert on local venues and vendors, and he works with you on your vision for the day while offering really helpful suggestions. I can't recommend him enough!

Are you interested?

Send a message

Charlotte

Married on 06/19/2018

When I discovered that the "wedding planner" my venue had promised was merely just a day-of coordinator, we reached out to Richmond Bridal Consulting. I'm so glad that we did! Emmett was a wealth of knowledge on everything wedding-related. He was always available when I had questions, and recommended great vendors for our day. In the rare moments that we had issues with said vendors, Emmett was the one who interceded to make sure our day went off as planned. On the actual day of our wedding, I could relax and enjoy the day knowing that everything was taken care of. I would definitely recommend them, and Emmett specifically, for your big day. He really did a phenomenal job!

Jane

Married on 10/07/2017

Emmett went above and beyond to make sure every detail of our wedding was perfect. Going into the planning process all we had was a vision but no how to make it happen. With Emmett's expert guidance, our vision evolved and came to life beautifully.

In the months leading up to the wedding Emmett helped us keep on top of our to do list, gave us thoughtful insight, connected us to EXCELLENT vendors, and was always available to answer our questions or give advice. On the day of, all the details he had either recommended himself or helped us to create came together flawlessly. Knowing Emmett had taken care of everything, we had little to worry about on our big day. We truly got to enjoy every moment of it thanks to all the meticulous preparation and planning Emmett provided.

Afterwards, our guests commented on how smooth the evening went, many times bringing up Emmett specifically. It was a great experience to work with him, he was professional, organized, well connected and a truly thoughtful coordinator. We can't recommend him highly enough!!


Laura

Married on 09/03/2017

Richmond Bridal Consulting is wonderful. I highly recommend them to everyone. Emmett is thoughtful, listens, and provides his opinion when asked. He does not fluster or panic in the midst of those inevitable curveballs that occur, but manages them with the utmost calm. I can not count the number of compliments we got from our guests for the "young man in the bow tie" (that's Emmett). I did a lot of work myself for my daughter's wedding, in an attempt to save some money. I truly thought all of the stress from planning would limit the fun factor for me at both the ceremony and the reception. But thanks to Emmett and his staff, I had an amazing time. Smiled, laughed, danced....did NOT stress in the least. It was as close to perfect as it could be, in large thanks to Richmond Bridal Consulting!

Kate

Married on 09/02/2017

I was about 10 months into wedding planning, and two months away from the wedding, when I realized I might be in a little over my head. Our wedding was at a DIY venue and we were to provide everything from the plates to the booze… and about a million other little details I didn't realize went into planning a wedding. I had my epiphany and left messages with a few different people in the Richmond area, Emmett was the first to call back. After talking to him, I immediately felt the weight of wedding day logistics lift from my shoulders.

Emmett is exactly what you want in a wedding coordinator. He is well connected in the wedding scene. He is reliable and honest. From our first conversation until the wedding day, Emmett worked to make our vision a reality. He coordinated closely with our vendors, even around a pretty last minute weather change. He has years of experience that allow him to spot the holes in your plans and he knows how to fix them. Our wedding day timeline ran smoothly, from set up to take down. This allowed not only my husband and I to enjoy our wedding, but it avoided us having to ask for help from our family and guests. Everyone simply enjoyed themselves and were impressed with how well the day went.

After our incredible day, we had an issue with one of our vendors that took a few months to resolve. Emmett continued to help us work through it to come to a resolution. There is no question his clients are important to him. Emmett knows weddings, and he will work to make your day wonderful.

Joan C.

Married on 06/24/2017

My wife and I were stationed in California at the time of our wedding. She is from Richmond, and that is where we had our heart set for the wedding. Unfortunately, there was no way we could plan all the required logistics and spend all the immense amount of time needed to do that. Insert Emmett Hickam and his team.

Emmett is absolute professional at what he does. At every point, from we accepted him as our planner up until even days after the wedding, Emmett made it so we can enjoy our day and not be bogged down by the less-than-fun-stuff. Not only needed for planning, he was also the wedding MVP the day of. As the bride and groom, we watched as family would try to approach us as we were eating and he would run interference. As testament to my remark of Emmett as a professional, he wouldn't just send them away. Emmett would make the approaching guests feel even more welcomed, and ask them to take pictures to be remembered in the wedding log, all while allowing us the small chance to eat together. Simply put, Richmond Bridal Consulting knows weddings.

I honestly couldn't even begin to describe all the behind the scenes work Emmett was doing, because everything seemed to just work out perfectly, at the exact right time and place. He and his team made it so we could enjoy our own wedding, and the only way we could was through his unbelievable efforts.

If you want to have fun at your own wedding and have it go off without a hitch for your guests, you hire Richmond Bridal Consulting.

Emily

Married on 06/17/2017

Simply put, Emmett was our wedding hero. From day one he listened to our far-fetched ideas and took everything we said in stride. It was the smoothest wedding planning experience. He listened to our wedding dreams, scrolled through our pinterest, took our budget into account, and then seamlessly recommended the perfect vendors. I showed him a picture of a bouquet, and next thing I know, he is sitting down discussing flowers with the flower guys and ordering the perfect combinations as I sat near by and said, "sure, what he said!"
Emmett is more than a wedding planner. He genuinely cares about his clients and always wants to hear the latest life updates. He takes his job seriously and will do anything and everything to make sure we stay relaxed and feel valued. For instance, on our wedding day, the only bridge leading into our small town was shut down for several hours, and all vendors, wedding guests, and Emmett's own staff is on the wrong side of the bridge. So Emmett goes to set all the tables on his own. Meanwhile, a crazy storm rolls in. I'm talking hail, and horizontal rain. Everything gets drenched, so Emmett strips the linens, and finds a washer and dryer. He does over 5 loads of laundry and then goes out and resets the tables. After he finishes with the tables he calmly comes upstairs where girls are doing hair and make-up in a cozy oblivion. We mention that the bridge is closed, and he calmly says, "oh, don't worry about it. I'm not stressed, if the vendors are late, then the guests will also be late! It's not a problem at all." Turns out, when the vendors showed up, Emmett ensured everything was ready and perfect on time, despite the huge time constraint. He never even batted an eye around me.
I really can't toot his horn enough. He is cool, calm and collected. He is organized, and deeply experienced in the art of weddings. He is creative, and works best when you give him an idea and give him the freedom to do his thing.




Erica

Married on 06/03/2017

Worth every penny. I was initially on the fence about hiring a wedding planner -- type A inside told me I could handle it and keep it all organized...that goes out the window when its your actual wedding. I can't say enough good things about Emmett.... his advice, his professionalism and ability to make all things happen is invaluable! I literally didn't worry about a SINGLE thing the day of the wedding...if I thought of it, he had already handled it. Friends in the industry recommended Emmett to me and I'm passing it on!

Donna

Married on 05/20/2017

The phrase I heard most on my wedding day was "Thank God for Emmett!" When I started out planning for my wedding, I didn't intend on hiring a coordinator but I am so glad I did! Emmett is an absolute expert in this industry and knew all the little details I was overlooking. On the wedding day there was very little I had to do, he took care of everything and allowed us to sit back and take it all in. Best wedding planning decision I ever made!

Kim

Married on 05/20/2017

I was the maid of honor at my sister's wedding and was totally clueless. Was so thankful to have Emmett there. He made everything easier. Didn't know if we'd need a service like that, but when the day came, we were like "thank god we did this."

Erica

Married on 04/29/2017

I loved Emmett as my wedding day coordinator. It started raining at my outdoor ceremony and reception and he handled everything perfectly. If I didn't have him there, I would have had to make a lot of last minute decisions. Instead, I got to enjoy myself all day and night.

Sue

Married on 03/11/2017

OMG I cannot say enough nice things about Emmett. He was absolutely amazing and helped us the entire time. He was very calm, calmed me down, and very organized throughout the entire process. Our big day was flawless thanks to Emmett. He went above and beyond to make sure my husband and I were taken care of, our guests were taken care of, and made sure everything was running smoothly. I honestly don't know what we would have done without him there, he was the glue that made everything stick together. Without him, everything would have fallen apart and I can say that with 100% confidence. If you're having 2nd thoughts about using this company, don't. Emmett was a complete professional who knew the ins and out and paid attention to every single detail. I promise you won't regret this decision!

Samantha

Married on 12/10/2016

Look no further ladies the wedding planner of your dreams is Emmett! I met him while touring my wedding venue the Bolling Haxall House. He was there with his team setting up another wedding. Watching him coordinate and make every detail perfect for this wedding I knew then I had to have him as my wedding planner. He is super nice and made the entire wedding planning process easy it was stress free! He helped me make decisions and even explained to me things I had no clue about with having a wedding. My wedding day was absolutely perfect thanks to Emmett. Everything went smoothly, the venue was setup gorgeous, my guests complemented me highly of what an amazing job Emmett did. Thanks again Emmett for the wonderful job you did!!!

Richmond Bridal Consulting's reply:

Sam, clients like you make my job easy. It is because of people like you that make me love what I do.

Liz

Married on 11/05/2016

I worked closely with Emmett leading up to the wedding and then with his assistant Monica for the actual wedding day. Emmett was so helpful with filling in all of the little details that I would have glossed over, and having Monica guiding things the day of made everything run so smoothly. Our parents raved about what a great job she did as well. We are so glad we made the decision to hire this team!

Richmond Bridal Consulting's reply:

Thank you for the kind words Liz, thank you for trusting us on your big day!

Jenny

Married on 10/10/2016

Emmett saved my sanity during this entire process!!! As a person who always needs to be in charge of everything, I was able to hand complete control to him and truly enjoy my wedding. If you want to sleep well in the months leading up to your wedding, book Richmond Bridal Consulting!!!

He made sure I stayed on track with important decisions and tasks during the planning process, he gave me tons of ideas, and he negotiated with vendors to get me the best prices available. A change in rental companies (beyond our control) 7 days before the wedding could have been a crisis, but Emmett handled it 100 percent and made sure i got everything I had ordered, with no stress to me!!! During the rehearsal and on the wedding day, he managed my difficult family with ease...and that's no small task.

The most valuable thing about Emmett is that he provides honest feedback during the planning. If he thought a vendor wasn't a good fit or something was out of my budget, he would tell me. He never pretended to like something I suggested just to appease me, and that is worth it's weight in gold. One last note; my fiance even enjoyed the wedding planning process because of how well he connected with us, and it was so nice to have him excited about the details. Booking Richmond Bridal Consulting was the best decision we made for our wedding!

Richmond Bridal Consulting's reply:

Thank you so much for the kind words. You two were such a great couple to work with...and that dance...unforgettable!

Sarah

Married on 09/16/2016

Emmett was the best thing that could have ever happened for our wedding, seriously. We were an out of town couple looking to get married in Richmond. One of the first things we did was go on a hunt for a wedding planner, knowing we would need help creating our magical day from afar. Jon and I knew the moment we walked out of his office that he was the planner for us; by far the best decision we made. We had already chosen a venue and a photographer by that point, and not only did Emmett jump right in and make sure we were getting all the other important decisions made, but he also gave us his opinion on the decisions we'd made thus far. Lucky for us, he thought they were good decisions, but I have no doubt that Emmett would have steered us in a better direction if he thought it was necessary. His connections to other professionals in the wedding business made planning easy (and cost effective!). His honesty and experience in the business along with his humor are some of the qualities that we admired most. He accommodated our crazy busy schedules when we flew into Richmond the few times we did, and set up as many phone calls as necessary to make sure that our wedding was on track to be the best. He helped us to stay on budget, offered support and words of wisdom or advice when we could use them, and did EVERYTHING he could to bring our wedding vision to life flawlessly. It was soo good, we still have friends and family tell us how awesome our wedding was. My personal favorite comment thus far has been a family member calling our wedding a fairy tale. Frankly, I agree, and none of it would have happened without Emmett.

There are so many excellent reasons to choose Emmett and Richmond Bridal Consulting that this review could go on forever. If you are looking for an experienced planner who you can trust, someone to help bring your vision to life, or who has a gazillion ideas to make your wedding one for the ages, look no further.

Erin

Married on 09/10/2016

Emmett was a great wedding planner to work with! He always made sure we were on the right track with the plans and budget. When it came down to the last month before the wedding, my mom and I didn't have anything left to do because the three of us had already completed everything. My husband and I had the wedding of our dreams, and I was stress free come wedding week (and day of) thanks to Emmett!

Richmond Bridal Consulting's reply:

Erin, thank you! I loved working with you and your mother, and you both made it easy. Thank you for the kind words and you better keep in touch!

Leah

Married on 07/03/2016

Emmett and Richmond Bridal Consulting were so nice to work with. We starting planning our wedding 13-14 months before the actual day. In fact Emmett was not even our first choice of wedding planner, but he was definitely the right choice. Emmett is amazing with difficult parents (mom-zillas) and with difficult vendors. My favorite things to say over the planning process (and even on the day of the wedding): "I don't know, ask Emmett" because Emmett has an answer and a solution for almost everything, everyone, and every problem.
If you are looking for a planner who is crafty and hands on artsy to make your Pinterest wedding dreams come true, Emmett is not for you. BUT if you know what you want and how you want your day to look, Emmett will guide you to it and make sure it happens. He will guide you through every step of the process.
Emmett not only pointed me to the perfect caterer, he dealt with the most horrible of venue vendors for me. Emmett will help you stay on budget, and not miss a single detail. Because of Emmett we found the most amazing band and the best photographer in Richmond, as well as one the easiest florists to work with.
It rained right up until my ceremony time and Emmett still made an outdoor ceremony possible. As far as I know the day, despite the weather, went off without a hitch. I'm sure there were issues (I was only aware of 1) throughout the day, but that's how good Emmett is, I only knew about 1 problem, which Emmett took off my hands and handled.
It's not just how Emmett does his job though, Emmett is an amazing person who cares about his work and his clients. I am glad to say that after the year + long planning experience Emmett wasn't just my planner, but he is also my friend.
Thank you Emmett and RBC.

Richmond Bridal Consulting's reply:

Leah, where do I begin. You truly became a friend through this process, and I thank you for that. I loved how the day went and looked and that you trusted me to make it happen. You are unforgettable.

Liz

Married on 07/03/2016

During the early stages of our planning, Emmett was the quiet force that kept both bride and mother on task. Mother, from 100 miles away, got reassurances of the things that most concerned her while Bride presented her very specific ideas that Emmett guided into reality. He hooked her up with fantastic vendors who produced the wedding she envisioned. When communication with the venue hit a rough spot, Emmett set things back on an even keel. The "Day-Of-Emmett" seemed to be in multiple places at one time, calmly walking the bride under an umbrella to put on her dress for the ceremony and then making sure everything was set up as planned. He was always smiling and made it look like everything was just a matter of routine.
Throughout the seemingly endless months it took to decide how and what we wanted, Emmett patiently worked us through it. He answered emails and phone calls, and he sat with us as we made color and style choices. He was always focused on us and what we wanted, giving suggestions and good advice.
Every wedding should have a planner – there's just so much you can't and shouldn't have to remember. Emmett can grasp what you want and run with it. He is so worth his modest fee.
And finally, "After-the-fact-Emmett" is the super nice guy who executed a perfect wedding and is now a friend.
Thank you Emmet,

MOB


Amanda

Married on 06/05/2016

Emmett was great with helping plan our wedding. He knew what would work to keep us within budget and kept us (me) in place when I started heading towards things that were too expensive or not worth the money. He basically held my hand through the whole process and was available to answer any and all questions I had. It was so nice to just be able to email or text him when I had a question come up instead of spending hours on the internet trying to figure it out myself. You still do a lot of the planning yourself because so many decisions are personal (color scheme, invitations, decorations, attire, hair/makeup, etc.), but Emmett was able to help me make decisions regarding everything. The day of the wedding, he was amazing. I literally just couldn't believe how much he did for us. We didn't have to worry about anything. He kept everything on the timeline we laid out, made sure we had food and drinks, got the presents and other items into the right cars, and made us an amazing "to go" bag of food and cake. If you have or can find the money in your budget to hire Emmett, it will be one of the best things you spend your money on during the whole wedding planning process. He was great!!!

Shannon

Married on 05/28/2016

When first planning our wedding my husband and I thought we could do it on our own-we were wrong. The best thing we did was hire Emmett! Our meetings were relaxed and he helped us find vendors (who were all amazing) and stay on budget. The biggest difference a wedding planner makes is taking away the stress of your wedding day and let you just enjoy your special day with your family and new husband/wife. Several family members asked if I was stressed for months before our wedding and my answer was always no because Emmett has everything under control. Emmett took care of everything on the day from keeping us on schedule to cutting the extra strings off of my dress. I HIGHLY recommend hiring Richmond Bridal for your wedding day!


Amanda

Married on 05/07/2016

I could not thank Emmett enough for everything. Throughout the year, he helped me to make good choices and think about things I would never have thought needed to be done. He really knows weddings and Richmond wedding vendors. He really does. I would have had not a clue where to go and what to do. Honestly, all the help planning was almost a bonus. He was worth his fee just for the day of coordinating. You never know how many little things are going to go wrong the day of your wedding and he was able to handle all of them. My wedding was somewhat challenging because I had friends and family providing the cakes and flowers (we had a ton of flowers). The few problems I knew about were handled and I'm sure there were tons others. He and his assistant, Kyle, made sure everything that needed to be done was done. He coordinated with all the vendors and made sure everything looked great and ran smoothly.

Emmett even made us plates and guarded us until we were done eating. Sounds minor, but you try throwing a big party for yourself then tell people you need to eat before you can talk to them and see how well that goes. Nobody tells you how hard it is to not starve at your own wedding. To top it off, our leftovers, cake and car key were delivered to our room so we could go enjoy the after party. What a life saver...I didn't have to eat my new husband on our wedding night. All that and he even helped me clean up the bourbon I spilled all over my dress. He's a doll and he's worth every penny. Don't waste your time spending a ton of money on a wedding and think you don't need his help.

Richmond Bridal Consulting's reply:

Amanda, you were amazing! You made the planning process and the day-of so enjoyable and fun; planning your wedding was like meeting with a friend and chatting. I will miss meeting with you...keep in touch!

Emmett at Richmond Bridal Consulting was the saving grace for my wedding day! I was a very laid back bride with little direction for my wedding day. I knew I wanted it to be beautiful, and Emmett took it from there. From day 1, we decided to go with Emmett because he was able to provide us with an actual plan for our wedding day and give us a full run down of where our money would go, what would be the focal point of our décor, and his plan for our vendors. Since I was an out of town bride, my mother did most of the in-person meetings with Emmett and they formed a fast friendship! His friendly nature made him a joy to work with and someone you want to grab coffee with when its all over! This has led to great relationships with vendors, so that he was able to get us the best deal and best quality when shopping around for tables, chairs, fabrics, and tents. When I showed up at the venue on that morning, it far surpassed my expectations. I feared that the weather would put a damper on our big day, but Emmett was able to turn a foggy muggy outdoor wedding into a beautiful, intimate, and warm tented affair! Things could NOT have gone more smoothly day of, as my husband and I were able to glide swiftly through our wedding day without a single concern. He told us where to be each time we were needed and let us enjoy ourselves when we were not. In addition, his assistant Kyle was there to ensure that ANYTHING we needed was provided to us. Every member of the bridal party felt cared for and relaxed throughout the day as Emmett and his team carried their responsibilities with poise and ease! I could not imagine a more professional, friendly, talented, creative, and comforting team. Our wedding day was genuinely PERFECT (even though we may have ended up a tad over budget!). Go with Richmond Bridal Consulting for a perfect wedding day!

Richmond Bridal Consulting's reply:

Amy, you and your mom were so much fun to work with. I truly enjoyed the day and the planning. I made a friend with your mom and will miss seeing her all the time. Thank you for the kind words and I hope you both keep in touch.
Are you interested?
Send a message