78 Reviews
Recommended by 100% of couples
Quality of service

5 out of 5 rating

Average response time

5 out of 5 rating

Professionalism

5 out of 5 rating

Value

5 out of 5 rating

Flexibility

5 out of 5 rating
10 User photos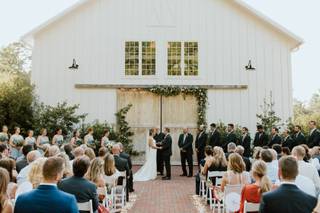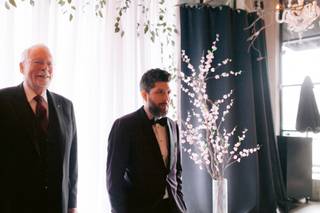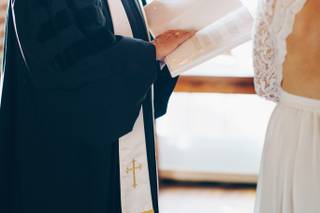 + 6

photos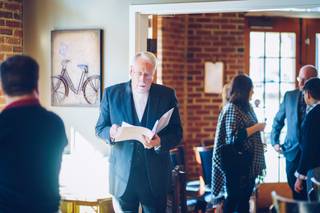 Jessica

Married on 11/12/2022

Love Rev. Maloy

Rev. Maloy made our ceremony beyond beautiful. He met up with us beforehand and helped us pick our vows and readings. He also gave me a list of items that need to be done in order to complete my name change!

Maya

Married on 05/21/2022

Made our Day so Easy!

We cannot recommend Patrick enough if you are looking for an officiant! He is very personable and great at making an situation stress-free and easy. We spoke with Patrick over email and the phone several time before meeting in person which we greatly appreciated since we booked him a year in advance. Once it came time to meet in person, we created our entire ceremony in just one hour! The process was a breeze and even fun! Our ceremony ended up being perfectly us and exactly what we wanted out of our big day. Patrick made everyone laugh at our rehearsal and made sure everyone felt comfortable with their roles and anything they had to say for the day of. We loved working with Patrick to create such a special moment for our wedding and we know you will too!

Everett S.

Married on 02/05/2022

Perfect day made better by Rev. Patrick

Rev. Patrick was extremely friendly and helpful when it came to running our rehearsal while making himself available to us whenever we had any questions. He was very prepared and did a fantastic job. My wife and I would recommend him to anyone who wants relieve some stress from their happy day.

Are you interested?

Send a message

Jennifer L.

Married on 11/20/2021

Calm Blue Water perfectly captures Patrick's essence!

We had an absolutely amazing experience working with Patrick for our wedding. He and Dottie operate under the brand 'Calm Blue Water' as that is what they want their brides to feel like on their wedding day - and that is exactly how I felt! Patrick's presence is warm, comforting, genuine and calming and we truly felt at ease on our wedding day with him leading our ceremony. He was extremely easy to work with when creating our ceremony 'script' - gave us tons of recommendations and guidance but was careful to let us craft the ceremony that truly reflected our relationship. He delivered a ceremony that was moving and personal while keeping the mood light and fun - exactly what we wanted. Cannot recommend Patrick highly enough - he was one of the best decisions we made!

Heather F.

Married on 10/02/2021

Wedding Review

The best part about Patrick was that you can tell he's performed 100's of weddings! He was flexible with how we wanted the tone of the ceremony to go, he had tips and tricks for working through the admin stuff with the marriage license and name change and he made the process as easy as possible for us.

Kyle L.

Married on 08/28/2021

Amazing Officiant

Patrick did an amazing job for our wedding! He met with us prior to the big day to make sure we had the ceremony planned exactly how we wanted, and he was very helpful with suggestions for important parts of the event. During the ceremony, he kept everyone laughing and filled with the spirit of love. Many of our guests commented that it was the best wedding ceremony they had ever seen! We would agree! Thank you to Patrick for a wedding we will always remember.

Kristian H.

Married on 06/13/2021

Could not have asked for more!

My husband and I could not have asked for a better experience working with Patrick! He was responsive and professional. Most importantly, he listened to what we wanted and helped us to put together a ceremony that not only captured our love for each other, but included our children in the ceremony. On a day that is already stressful and highly emotional, Patrick kept us calm and made sure everything went smoothly. He even stuck around to say blessing at our reception when we had a last-minute change of plans. If I had to do it all over again, I would not hesitate in hiring Patrick for one of the biggest days of our lives!

Jessica S.

Married on 05/29/2021

Rev. Patrick is the BEST!!!!

I am so thankful for Rev. Patrick Malloy, and could not imagine my wedding ceremony with out him being a part of it. I met Patrick when I used to coordinate weddings for a venue in Charlotte, and always loved his partnership. When I suggested him as our officiant my now-husband, he supported it without meeting him, but after his first encounter knew exactly why I wanted him and was so thankful for his involvement as well. Patrick has such a calming presence, and truly does make his couples feel like "calm blue water" as his motto goes! He is sincere, humorous, and so completely engaging in his presentation. He assured us that, no matter what, he was there for us and that he would take care of anything if something unexpected were to arise. He found ways to infuse humor and joy within the ceremony, and I'll be forever thankful that he was our officiant. Our venue ended up being 4 hours away from Charlotte, which I knew was a big ask, but he made the trip there and back in the same day to be a part of our special day. We couldn't have asked for a better officiant, and truly know that our wedding would not be the same without him.

Stephanie

Married on 03/04/2021

Highly Recommend!

My husband and I LOVED working with Patrick and are so glad he officiated our wedding! He was extremely processional throughout the whole process and did a great job explaining how the rehearsal, ceremony and name changing process would work. He helped us put together the perfect ceremony for our wedding. Also, he truly did make us feel extremely comfortable and relaxed while standing at the alter. We would recommend Patrick to any couple!

Alex B.

Married on 05/15/2020

Best Officiant Ever!

Patrick is absolutely wonderful! Despite not having not met us before the rehearsal, Patrick made us feel incredibly special. Like seeing an old friend. Highly recommend Patrick for all your officiating needs

Sarah

Married on 04/05/2020

Dottie Maloy- day of coordinator

We didn't have Rev. Maloy, but we did use his wife, Dottie as our day of coordinator and she was wonderful! so helpful, prompt, and professional. We couldn't have done it without her, we would whole heartedly recommend her to all of our friends! She's so kind, and helpful, I didn't have to worry about any of the timeline stress, she handled it all

Julia D.

Married on 10/12/2019

Great experience!

Patrick was wonderful! So kind and made this whole process beautiful and easy for us!

Conner S.

Married on 10/05/2019

Best ever!

When I logged in and saw Reverend Maloy had a perfect 5 star rating with 50+ reviews I was not shocked at all. Patrick is a gem and he really put us at ease in the meetings leading up to our wedding. At the wedding, our family and friends made several comments about how beautiful the ceremony was. We thank him for making our day so special and would recommend him to anyone.

Ali G.

Married on 09/21/2019

Patrick exceeded all our expectations!

Patrick is the best!! A true professional, Patrick was calm, knowledgeable, and patient while assisting us with: designing and coordinating the service, paperwork, logistics etc. Highly recommend Patrick for his expertise, ability to help you find your "calm blue waters" and his sense of humor throughout the process. Thank you, Patrick!

Mae

Married on 06/15/2019

Dr. Maloy = Minister of Wedding

Patrick is wonderful. Our wedding party and guest spoke highly of him. Our wedding was perfect. Patrick helped us to create a beautiful memory. He is the best,

Shane S.

Married on 05/26/2019

Rev. Dr. Patrick Maloy

Rev. Dr. Patrick Maloy did an outstanding job. From the first meeting we had almost a year before the wedding, to the post wedding follow up, our experience was stress free and easy. With an event that has so many things to plan and think about, he did such a tremendous job of simplifying everything so that we could focus on each other. He did a beautiful job at the ceremony, his calm confidence before and after the ceremony made it a really special experience. I would highly recommend him to anyone. His experience and help throughout the whole process was invaluable. Great experience.

Ashley M.

Married on 05/18/2019

Kind, Thoughtful and Professional Officiant for our Uptown Charlotte Wedding

We were very lucky for the opportunity to work with Patrick. He is incredibly thoughtful, kind and professional. Patrick worked carefully with us to create a ceremony that was absolutely beautiful, authentic, meaningful, and true to us. He covered every single detail prior to the ceremony leaving not one question or doubt around what was expected of us or members of our wedding party.

My now husband and I live in Colorado and had originally planned on being married by the pastor of the Presbyterian church attended by my fiancé's Southern family. We took a last-minute trip to his hometown a month prior to our wedding which included a meeting for pre-marital counseling. After this meeting my fiancé's pastor refused to officiate our wedding because I don't identify as Christian. I grew up in the Catholic church and consider myself faithful albeit not Christian. It was a lot to process so close to our wedding.

Patrick came highly recommended by our wedding planner and we feel incredibly lucky he was available and grateful for the opportunity to work with him. We were shaken by our experience and refreshed by Patrick's compassion, patience and thoughtfulness. Our ceremony was absolutely beautiful, felt very authentic and resonated deeply with both my husband and I.

Jamie

Married on 03/30/2019

The Absolute Best!

One of the BEST decisions we made was choosing Patrick to marry us. Patrick walked us step-by-step through the process of getting our marriage license and putting together our ceremony. He is personable, funny, extremely knowledgeable, genuine, calming, easy-going, dedicated, experienced, and on and on I could go. Patrick's goal for all of his brides is to be calm, blue water and that's exactly how I felt on our wedding day. I can't thank Patrick enough for marrying my husband and me and making it such an enjoyable experience!

Katie D.

Married on 03/09/2019

Patrick is wonderful!

We found Patrick through one of our friends who had been married by him, and I will always be indebted to her for sending Patrick my way. He is warm, smart and experienced, and has a wicked sense of humor; he and my husband bonded over their love of "dad jokes." Patrick made our ceremony feel personal and special and always made us feel so at ease every time we spoke or met with him. It was very important to me that we had a non-religious ceremony and Patrick was so accommodating; he even wore a (beautifully dapper) regular suit instead of his robe. All of my family and friends commented on what a beautiful ceremony it was. In addition to that, he also went above and beyond to help us with the marriage process in general; he explained to us how to apply for our marriage licence and then gave us an idiot-proof, step by step guide on how to change my last name. I will never be able to truly express my appreciation for Patrick, but I can guarantee you won't find a better officiant anywhere else.

Karli K.

Married on 01/20/2019

Look no further! Patrick is amazing!

We decided to plan a wedding in a couple of week's time and we were referred to Patrick by our close friend. I had heard such wonderful things, I had my fingers crossed that he would be available. I received a return call from Patrick within a couple of hours of having reached out to him! He had me in stitches laughing within minutes! Patrick was incredibly kind, supportive, humorous, and flexible! He made the planning of the ceremony completely stress free!! He was always available when we had a quick question (via email or the phone). He has lots of great checklists and guides to help ensure you don't miss anything! (He literally can help with any part of the planning process if needed!) We feel very blessed to have found and been married by Patrick! He is the exact type of person we had dreamed of! Our ceremony was the perfect blend of us and he made it truly special helping us with ideas. I would highly recommend Patrick! Look no further, he's the one!

+ 2

photos

Harmony

Married on 12/01/2018

Patrick anticipated every detail and kept us calm when we needed it. He was funny and compassionate and I was so happy to

Patrick anticipated every detail and kept us calm when we needed it. He was funny and compassionate and so sweet with including our two-year-old daughter's unpredictability. We are so happy he married us.

Jessica

Married on 11/10/2018

So thankful to have found Dr. Maloy!

My husband and I are so thankful to have found Dr. Maloy! He was amazing to work with from our very first phone call through the day of the wedding and was there to offer his assistance and guidance every step of the way. He is so easy to get along with and we loved his sense of humor. Since we do not come from a religious background, we were nervous about choosing an officiant and not having a family pastor or someone to turn to and, since we've never been married, really had no idea what we were doing. He helped us create beautiful vows that were still personal to us (we did not want to write our own) and beautifully officiated our ceremony. I couldn't have asked for anything more. Thank you, Dr. Maloy!

Mary

Married on 11/10/2018

Flexible and organized and made for a beautiful ceremony!

From the first time we met Patrick, we could tell he was a seasoned pro. He met with us, made the ceremony building process so simple, and allowed us to have the wedding we'd always wanted. He catered to our every want, while at the same time remaining structured and organized so everything went perfect at our rehearsal and ceremony. He was willing to build a ceremony that was as religious or secular as we wanted.

He was so kind, knowledgeable, and made us feel like we had known him for years and years. I can't recommend him enough!

William K.

Married on 07/07/2018

Went Above and Beyond - the Ultimate Professional

After interviewing multiple wedding officiants, we immediately hired Rev. Maloy on the spot. He exhibited a unique calmness, and demonstrated he understood the importance of our wedding. Patrick helped us develop a customized ceremony, that our wedding guest commented fit our personalities perfectly. He was very professional in our pre-wedding meetings, rehearsal, and wedding. Overall, we were impressed with how Patrick interacted with our guests.

Patrick did everything he said he was going to do. We highly recommend Rev. Maloy for any North Carolina based wedding. He did a flawless job for our wedding, that we will remember forever.

Tish

Married on 07/01/2018

Patrick is absolutely WONDERFUL!! He helped make our wedding beautiful and fun with his graceful words and fun personality!! He is the best!!
Are you interested?
Send a message