22 Reviews
Recommended by 100% of couples
Quality of service

5 out of 5 rating

Average response time

5 out of 5 rating

Professionalism

5 out of 5 rating

Value

5 out of 5 rating

Flexibility

5 out of 5 rating
Awards
4 User photos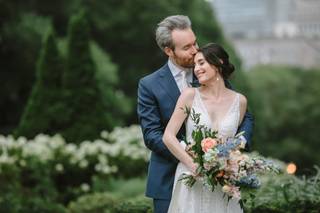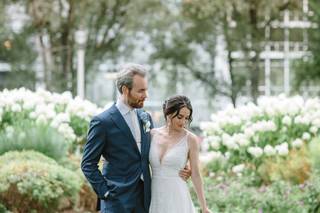 Rachel S.

Married on 08/21/2021

The Greatest Photographer of All Time

Tasha is AMAZING. She was truly incredible to work with and stuck with us over the course of a year long Covid postponement. She helped us in sooo many ways (from editing a photo my sister took of us for our save the date to making herself available for our second ceremony on Sunday to sending us a few sneak peeks literally 24 hours after our wedding). She's INCREDIBLY responsive and was great at facilitating first looks, wedding party photos, and family photos on our wedding morning. Plus her photography is amazing. She's truly an artist and gave us the most amazing candids along with posed photos. SHE IS THE BEST AND YOU SHOULD ABSOLUTELY BOOK HER FOR YOUR DAY!

Nicole B.

Married on 06/08/2019

The best wedding photographer on the planet

I'd highly recommend using Tasha for your wedding photos! She was so professional and fun to work with!!

Jenna

Married on 07/21/2018

Fabulous Photos!!

Tasha is absolutely AMAZING! I cannot recommend her more highly to anyone searching for wedding photographers. Tasha came highly recommended from a friend, and we could not be happier with our experience. We knew in advance that we wanted someone who would capture all the special moments of our wedding day without us feeling like we needed to pose for the camera or plan our entire wedding around the photos. Tasha did exactly that - she captured the joy, the little moments between friends and family, the dancing, the atmosphere of the whole wedding, without us even noticing she was there. Her eye for a good composition, good lighting, coloring etc. is impeccable (this is coming from someone with an art degree too ;).

Our engagement photos turned out beautifully as well, and after meeting with her and taking those photos, I felt like she had a perfect sense of what we wanted in our wedding photos. We had to make some late in the game changes to photo locations for our first-look and bridal party photos because of rain, and I felt like I could trust Tasha entirely with recommending alternate locations that we would love. Knowing that we were in good hands took away all of my potential stress when it came to photos. We were able to get some outdoor photos before the rain, and then we moved indoors to take the bride and groom portraits. The photos at both of these locations turned out stunningly, and Tasha did such a beautiful job of capturing the greenery and backdrops of both locations as well as us and the bridal party - you would never have guessed that these were back-up locations.

Tasha was also so very organized when it came to setting up the day in advance. We filled out a questionnaire in advance to let her know specific things we wanted her to capture, and we pre-planned the family photo lists, which helped everything run smoothly on the day. Tasha was amazing at responding quickly to emails, and she and her husband (who helped her out with engagement photos and on the wedding day) were so wonderful and made us feel so comfortable in front of her camera.

On top of all of this her editing skills are incredible! She herself edits all of the photos (which is super important! I have a friend who unfortunately had an opposite experience with a larger company who hires out editing), and she has amazing attention to detail in the editing process as well. AND the prints we ordered from her are gorgeous!!

I could go on and on, but I seriously cannot say enough good things about Tasha! Book her now - you won't regret it! :)

Are you interested?

Send a message

Katie

Married on 08/26/2017

Tasha was a joy to work with. We found her on not one but three recommendations! We were guests at a wedding she was shooting this fall and not one but two other couples who were guests came up to her to say hi because she had been their photographer too. We emailed a few photographers and while her price was slightly higher than a few others we contacted, it also included more. We had two full hours, two outfits, and two locations, so we were happy with the difference in price. She has a great eye for light and composition and our photos turned out wonderfully.

She was very energetic and positive, and her husband came along to assist. We did engagement photos only, as we're looking for a local photographer for the wedding when we get married out of town. Tasha was wonderful, VERY quick to respond, and gave a sneak peek quickly. Before even seeing most of the photos, I had severe clothing choice regret and was feeling upset, and Tasha offered to reshoot at no cost. I didn't end up taking her up on it because her work was stunning and I knew I'd be self-conscious anyway no matter what I wore, but I very much appreciated her empathy and customer service.

She did end up giving us more photos than normal in the hopes that self-critical and picky me would find some I liked. Guess what...I did. :-) A huge thank you to Tasha!

Katie

Married on 08/27/2016

I knew heading into my wedding, that photos were going to be the most important piece to the whole day for us. I also knew that I would be spending quite a bit of time with the photographer on the wedding day. :) Not only is Tasha incredibly talented, but she is also fun to be around! I haven't received my wedding photos yet, but I have no doubt that they will be beautiful and unique. We were blown away with our engagement photos! Tasha is timely and knowledgeable; she was also quick to respond to emails and answer questions. I also appreciate that she was honest with me in terms of timing, letting me know if certain shots/spots would work or not, etc. Tasha (and her husband Aaron) were a joy to work with - I highly recommend!

Chelsea

Married on 07/02/2016

I truly cannot speak highly enough of Tasha & the amazing work that she does! She is extremely professional, responsive, and most of all, talented. We couldn't be happier with the final photos and she really went the extra mile with edits to make sure we would have photos that we would cherish forever. She provided helpful insight about the timeline of our wedding in terms of making sure we had enough time to capture all of our most important moments. And I especially appreciated the way that she (and her husband!) provided direction on our wedding day, not only for my husband & I, but also for our family members & bridal party. I would wholeheartedly recommend Tasha & Redwall!

Kelly

Married on 05/21/2016

Tasha did both our engagement session and wedding photos. We haven't gotten our complete wedding photos back yet but we did get our engagement photos and a sneak peek of our wedding photos. Both were lovely and we have gotten a lot of compliments on them. Tasha is professional, accommodating and creative. She gets those classic shots that everyone would want but also strives to think outside the box and add in some more artistic one of a kind shots with reflections or unique lighting. I think this is a really special touch that sets her apart from other wedding photographers. She also worked hard to accommodate all of the requests my husband and I had but was honest about managing time throughout the wedding day which we respected. Overall, I would definitely recommend Redwall Photo!!

I can't say enough great things about this fantastic photographer. Going in to my wedding, I said what I wouldn't mind spending a little more money on was my photographer and it was the best investment I could have made. The engagement and wedding pictures turned about BEAUTIFUL!!! Tasha found places that I would NEVER think to take a picture at and made them into something that is absolutely extraordinary. Everyone has been commenting on what a wonderful job she did. She is extremely professional and fun to be around and her husband accompanies her to help out. They are very relaxed to be with and help make the entire day so fun. I already said that when we need a future family photo done with kids, we are definitely using her.

Lisa

Married on 05/24/2015

Tasha is amazing, I honestly can't say enough good things! Redwall came highly recommended by my wedding venue (The Armour House in Lake Forest) and after looking at numerous photography websites and meeting with a handful of different photographers I knew that Tasha & her husband Aaron were absolutely the best choice. The high quality of her work is certainly evident across her portfolio and her pricing is very reasonable as well. Without a doubt, Tasha was the MOST responsive vendor I partnered with during the planning process. During wedding planning I was shocked to learn how non-responsive/slow some vendors are (I work in corporate America, so responding to emails is something I expect)...but not Tasha. She ALWAYS responded quickly and provided helpful & detailed advice. She successfully incorporated my feedback and personal preferences from our engagement session into the style of our wedding photos. She also ensured she captured all of my requested shots for the wedding. Finally (as you likely know) you will spend ALL DAY with your photographer, so it's critical to find someone you and your fiance are truly comfortable with. Tasha and Aaron are a great team, they kept us calm & smiling all day :)





Jennifer

Married on 11/08/2014

I was referred to Tasha through a friend and I can say that its the best referral I have ever been given. Tasha and her husband Aaron are so amazing to work with. She is incredibly detailed, organized, responsive, and just overall very professional. Something very impressive about her is that she gets what she wants quickly. I have been in so many weddings where we were standing around in the same places for hours just trying to get the right shots...but it seems like Tasha gets everything perfect immediately and we were in and out. This is very important when you have a wedding in Chicago in November and your entire bridal party is from the south and complaining about the cold. However, even though she works so fast, we never felt rushed and everything was very comfortable.

Tasha is busy. She has a lot of clients and shoots a lot of weddings....I realize a lot of photographers are busy and do the same. However, she always made me feel like I was her only client. she responds almost immediately, is very accommodating, and got previews back to us within a week. It has only been a week since our wedding so I dont have a lot of photos yet, but the work I have seen is incredible and I am over the moon happy with how everything looks. She was hands down my favorite vendor and I can't wait to refer her to someone else in the future.

Brittany

Married on 09/06/2014

Tasha took both our engagement and wedding photos. We recently received our wedding photos from her, and while I knew based on my experience with our engagement photos, they would be wonderful, our wedding photos turned out to be more beautiful than anything I could have imagined.
Tasha allows for you to be yourself and stages when necessary. She has an easy personality that works well with all personality types and is great fun to have with you on your big day. Tasha was prompt in communication with us and was more than willing to assist any requests we had. All of our family and friends can't stop raving about our photos and we continue to tell everyone how amazing Tasha is! Look no further, you've found the best photographer!


Nicole

Married on 06/22/2013

Tasha was one of THE BEST decisions we made early on in our wedding planning process. A good friend told me to initially disregard the wedding plan "to do" timeline and first focus on the stuff that really means a lot to you. For my husband and I those were the memories, venue and music. So we set out to find a photographer who wouldn't make us feel awkward and staged but would still catch all of the classic moments we would cherish.
Throughout the search we did NOT come across another photographer who was as professional, kind, courteous, hilarious and humble as Tasha. Before we even signed the contract she invited us to her office where we all chatted and visited. It felt a little like a first date. But like all good relationships she listened extremely well, gave us knowledgeable feedback via fun conversation and opened up her heart (aka photo portfolio) to us to peruse to get an idea of her past work. Just looking at her work alone should seal the deal for anyone. However, the fact that she is a complete joy to be around makes it an even sweeter deal. Over the course of the rest of the planning process Tasha answered my random wedding questions, reviewed my timelines to be sure we weren't cutting things too tight among many other things. She was as much a planning sounding board as she was our photographer. I couldn't have gotten through putting everything together without her industry insight and generous help.
Needless to say our engagement photos were unbelievable. Tasha climbed into swampland, jumped over fences and scaled tree trunks to get shots that are striking. She helped us relax and get comfortable being ourselves in front of the camera so when our wedding day came around we were relaxed and ready to smile and joke around with her and Aaron and have a good time. Cause it's your wedding, right? You're supposed to have some fun! And man was it fun!
Tasha works incredibly hard; she's creative and truly has an eye for this. My friend

Tiffany

Married on 07/23/2011

Tasha is absolutely amazing! From the first moment we met her at our engagement session, we knew that we had the best photographer. She is very friendly and made us feel at ease with her (especially in front of a camera). She is incredibly artistic which made our pictures breath taking. Tasha doesn't mind doing whatever it takes to get the perfect shot, whether it be getting her feet wet and sandy at the beach or laying down in the gravel (she did all of these things for us and more).

She is a skilled communicator and highly organized which is an absolute must when herding large families for photos. On our wedding day, she and her husband, Aaron, were joking with us, leading us to beautiful locations, and made us feel like her family. We were incredibly comfortable and confident with her capturing our special day.

Tasha is a professional. She responds to emails and phone calls right away. We saw "sneak peak" pictures that she posted at 2am the night of our wedding.

I can't say enough good things about Tasha. I would recommend her to anyone that asks!

Amy

Married on 05/14/2011

My husband were very pleased with our experience with Tasha from start to finish. She was always (and is still to this day as I'm picking out pictures to order) responsive to my emails and phone calls with the silliest questions. She was patient while my detailed father looked over the contract and was happy to answer and questions we had.

I hardly knew she was there on our wedding day, minus the times when she instructed us on what to do for the more formal and posed photos and I'm so glad because she got so many candid shots that really tell the story of our wedding.

We received so many compliments on both our engagement and wedding pictures, and we'll treasure them for years to come. I highly recommend Tasha!

Jamie

Married on 07/04/2010

Tasha is absolutely amazing! I love the moments she captured at our wedding. Hire her, you will not be disappointed!

Thao

Married on 06/19/2010

Tasha was an absolutely amazing asset in my wedding--both as a photographer and a friend. Her professionalism and kindness were so necessary to my wedding day that I couldn't imagine it without her. From the start, she worked with us to determine exactly what we wanted, and she outdid herself to deliver excellent product. She was organized, flexible, and extremely capable. I always felt as if I were in the right hands, and she kept me calm throughout the whole process. And of course, she brought her distinctive style to the photographs themselves, which are both original and classic. We received so many beautiful photos that we couldn't decide which ones to print and display!

I couldn't have asked for a better experience. I would recommend Tasha to anyone!

William

Married on 02/27/2010

Tasha was perfect. Her technical acumen was amazing. Trying to shoot in a dimly light mansion full of people seemed unimaginable to me. The pics are amazing! She is so knowledgeable and friendly that she just added to making our wedding day the most amazing day we could have imagined. The pictures captured that perfectly!

Michelle

Married on 02/27/2010

Where do I begin w/ Tasha & Redwall Photography.......let's just say she is a MUST HAVE for your wedding. Not only does Tasha have that rare, raw talent but she is remarkably innovative & adaptable to her surroundings. Pretty much she is spiderwoman, she will hang from chandeliers, climb furniture and go to any length to capture the shot she desires. She took every single ounce of worry or stress away from me on the day I met her. I've never been at a wedding, let alone my own wedding were you don't even know you are getting photographed and that makes for some incredible, natural shots. She is so easy to communicate with and is a mind reader when it comes to making your vision reality. I can't believe it is possible to bring back every emotion, smile, tear from that day through photographs but she did that and much more. I can't thank her enough and I would be doing all future brides a disservice by not recommending her. She is a definite MUST HAVE! I wish I could give her a 100 stars, please do yourself a favor and contact her immediately!

Aubrey

Married on 10/23/2009

Tasha was a pleasure to work with from start to finish. She really took the time to listen to what style of pictures I wanted for my wedding. I couldn't have been happier with the way they turned out, both our engagement pics and the wedding pics were amazing!

Christi

Married on 06/28/2009

Tasha really is fantastic. Not only does she take absolutely fabulous pictures, but her presence on my wedding day was really calming as well. She's fun, professional and I really couldn't have been happier with the end product. Part of me wants to have another wedding just so she could take pictures for my husband and I again, she's that good!

Whitney

Married on 08/10/1983

Other than my husband, Tasha was the best thing that could have happened to our wedding! I cannot say enough great things about her work or her as a person, because you get a very good idea about both when you work with her. She is a true professional, and an incredible talent and I knew as soon as we met her that she would be fantastic, which she was. Our initial consulatation was so comforting and I can't tell you how nice it was to know that we could end our search for the right photographer (and cross it off the list!). She asked all the right questions and truly made an effort to get to know who we are as a couple, what was important to us and how we envisioned our big day. Our engagement shoot was actually a blast, and we were floored when we got those pictures back. On our wedding day Tasha was everything we could have hoped for- she was totally on top of everything, super flexible, enjoying the day with us, and silently snapping away as all these great moments as they were happening, and she did it all in a way that felt sincere, not posed or cheesy. Our pictures from that day are unreal. If you are looking for truly magnificent shots, and an all around great person to work with, look no further.

Sarah

Married on 07/05/2013

Tasha was our wedding photographer this summer and we couldn't recommend her more highly! When you get married in July (see also: smack dab of wedding seasons), it can be hard to get a hold of vendors. While Tasha was busy like many of the others, she always got back to us quickly and put so much thought into our day. Both our engagement and wedding photos turned out even more beautifully than we could have ever imagined! Her and her sidekick/husband/lighting expert Aaron are fun, professional, and make a great team. Pick them, you won't regret it!
Are you interested?
Send a message