Reviews
5.0 out of 5 rating
Quality of service

5 out of 5 rating

Average response time

5 out of 5 rating

Professionalism

5 out of 5 rating

Value

5 out of 5 rating

Flexibility

4.9 out of 5 rating
100%
Recommended by couples
20 User photos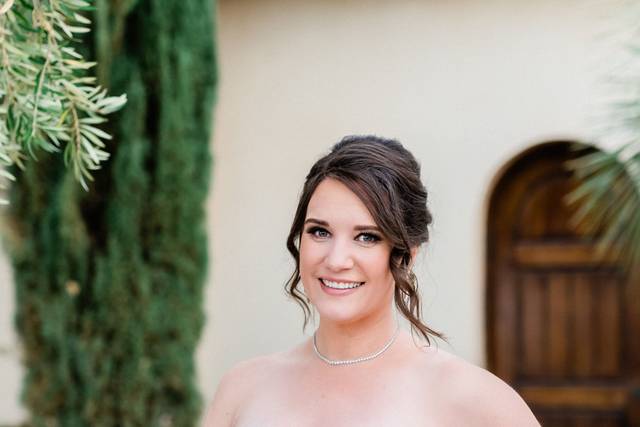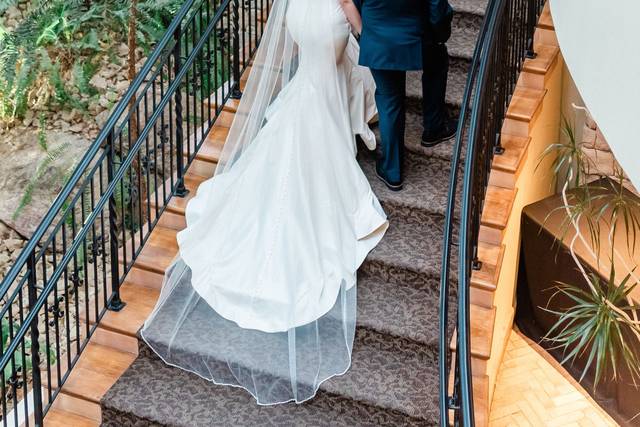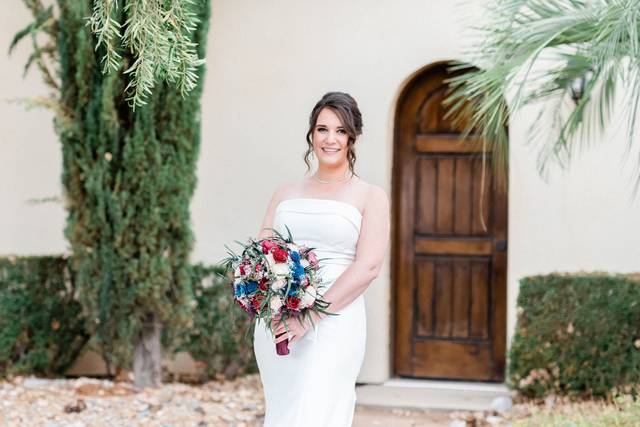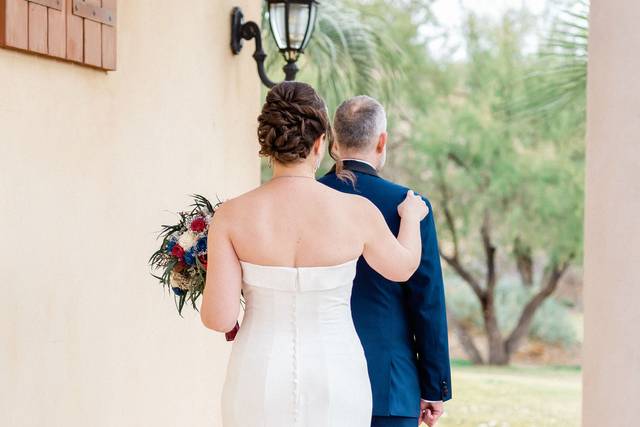 + 16

photos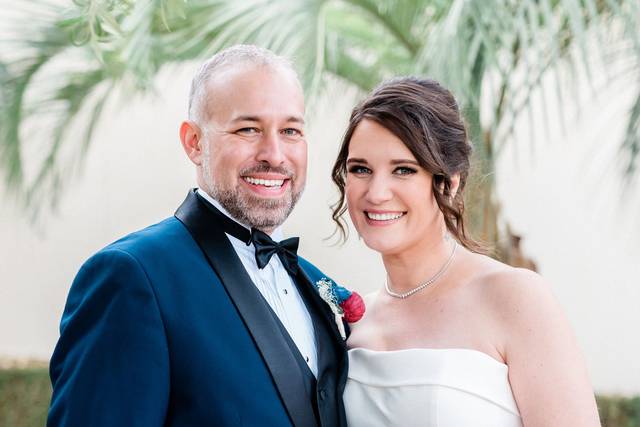 Featured

Heather P.

Married on 12/30/2021

By Women for Women

This woman-owned/run business was a lifesaver! I had already purchased a dress and was completely disappointed in it. Not only did they help me find a dress, they even got me to buy it sight-unseen! I found a dress that was nearly perfect in their store, and after describing what I didn't like about it, they found exactly what I wanted online. I ordered it and LOVED it when it arrived. These ladies lead you to the perfect dress by asking specific questions (very specific!) that allows them to determine what would work best for you. In fact, I tried another store and when that place was a bust - they recommended I go to Platinum! Even OTHER locations know this place is the best! Go here - you'll find your dress, I promise!

+ 5

photos

Platinum Bridal Colorado's reply:

Heather you look STUNNING! Wow! We are so glad everything worked out in your favor. We knew the dress you couldn't try on was exactly what you would love and we are so glad that it worked out! You look so amazing! Thank you for trusting us and choosing us! Best wishes for a lifetime of love and unity!

Nicole G.

Married on 11/03/2023

Best Bridal Shop!

I had the best experience working with Monica at Platinum Bridal. The first appointment I felt absolutely no pressure to choose a dress. Monica simply helped me choose a silhouette as I had been so undecided at other bridal shop appointments. After she helped me choose a dress style, I really felt like she listened to my comments and feedback on dresses she had my try on, down to small details of lace/train/neckline/etc. Finally she brought out a dress that was perfect and I said yes to the dress! From then on Monica and Platinum Bridal continued to be incredibly helpful. They held my dress for me until I was ready to bring it back home where I was getting married and answered questions I had about the alterations process. I did not end up getting my dress altered with them but they still were open and helpful with general alterations questions I had. Their shop is also absolutely beautiful! Very clean, big private dressing rooms for the bride and whoever she may bring with her, great big room with natural light to see your dress in different lighting styles as well. I would 100% highly recommend Platinum Bridal to all future brides!

Platinum Bridal Colorado's reply:

Thank you so much, Nicole! You were awesome to work with and you are going to look so amazing on your wedding day!

Lara G.

Married on 10/07/2023

Incredible experience!!

I can't recommend Platinum Bridal enough! It has easy access off I-25, and was around the side of the building. We saw the beautiful natural light studio upstairs from the parking lot.

From the moment I walked in, I knew it was a hidden Gem. The space was bright and relaxed but classic. Tori greeted us warmly and showed us to a really comfortable, beautiful showroom for us to use for the appointment. There was a gorgeous mirror, nice couches, and a cushiony brand new carpet to walk on. The dressing room was spacious and Tori was very respectful of my privacy, only coming in to help finish buttoning up the dress after checking each time.

We had been to a very pushy place just an hour before this. They seemed to be following a pretty corny script, and were very insistent on me trying on gowns way out of my price range.

Meeting Tori right afterwards was a night and day experience! I told her what I liked in a dress (turns out I'm kind of picky!), I showed her things I liked about other dresses I had tried on, and things I didn't. She didn't mind looking at photos from other bridal salons either. She asked great questions and I feel like she really got a feel for what I wanted to try on!

Their collection is beautifully displayed in a glass walled show room. Tori knows it inside and out. Because she listened to me, I always felt like the dresses she was picking were right on target! I never felt the urge to go look through the collection myself (as I had at other stores when the consultant was missing the mark with my style).

Dress one was a gorgeous sleeveless mermaid fit to see if I really like that shape- I did!
Dress two was an elegant gown with illusion back, pure white skirt, but appliqué lace on the trim of the incredible train. Getting warmer!!
Dress THREE.... was the first dress I've LOVED in this entire wedding dress shopping experience. Tori couldn't even help but to smile and nod when I walked out of the dressing room. My family and best friends immediately knew something was different, and I was so happy! It checked all of my boxes (remember I'm picky?!) and it was IN MY PRICE RANGE!
Dress four would've been my favorite of all the dresses up to this point, but I had already fallen in love with dress 3.

I put dress 3 back on, this time with my heels. Tori told me to follow her to the insanely beautiful natural light studio on the other side of the show room. The way the dress sparkled subtly in the light, the way it moved when I walked, the way it made me feel... such a relief after 3 days of dress shopping to have an experience like this!! I couldn't believe how well Tori had me figured out by the third dress.

To conclude: Tori and Platinum bridal is 5 stars all the way!! She was so fun, kept the mood light, discussed each dress with me and I felt heard. She helped me fall in love with a dress (for my first time) and I'm so, so happy I went to see her! She was so impressive with her bridal knowledge, and the vocabulary for all the components of a dress that I love. Thank you so much Tori for helping me find that feeling!!

Platinum Bridal Colorado's reply:

Wow Lara! I'm speechless but so appreciative of your fabulous review. You should get 5 stars for writing such a detailed and wonderfully sweet review. I had so much fun with you and your entourage. Everyone loves that dress, even your aunt! It was so great working with you! You are going to look absolutely stunning on your wedding day.

Are you interested?

Send a message

Amy F.

Married on 05/27/2023

Appropriately Named

The experience was incredible! Platinum Bridal was the first stop in a 3 day search for the perfect dress. It was so far above all the others, it was almost unfair. Tori was thoughtful in her questions and made insightful suggestions but was patient and never pressured us. She surprised us with a dress we probably wouldn't have tried on but she was listening so well that she found one that fit every idea my daughter had thought to describe. And yes it is perfect!
I suggest you can try other salons but Platinum is a must visit!!!

Platinum Bridal Colorado's reply:

Thank you so much Amy! We are so humbled by this incredible review. We are so happy we were able to be a part of your journey. Thank you again. Your review is a huge compliment! See you soon!

Stephanie S.

Married on 10/09/2021

Amazing experience

Tori and Monica helped me so much. Platinum Bridal was recommended to me after i had to get a second wedding dress. After two COVID related postponements, my third wedding date I was going to be 35 weeks pregnant. While they DO NOT specialize in maternity dresses, none of the maternity dresses i was finidng felt bridal enough. The trying on experiences was the best I had out of all the shops (including the first time around!) They helped me select the right dress and only pulled dresses we could get within a limited amount of time. They are a woman owned/ Black owned business. I would recommend them to anyone. I will make one note - that i recommend shopping for alterations even though they have one conveniently located next door.

Platinum Bridal Colorado's reply:

Thank you so much Stephanie. You were a pleasure to work with. We are so glad we were able to help you find a dress to take care of you little one on the way, while helping you feel beautiful and comfortable. You were as cool as a cucumber through the process and so pleasant. Thank you for choosing us! Please send us photos. We know you looked incredible!

Rachel L.

Married on 04/10/2021

Bridal experience

I had the best experience at platinum bridal! Monica was such a joy to work with! Lin in alterations did her magic with my wedding dress after it not fitting from having to postpone my wedding a year because of COVID-19.

Platinum Bridal Colorado's reply:

Thank you so much Rachel! You were so amazing to work with. You looked so beautiful on your wedding day! Thank you for sharing the photos!

Monica

Kadrian K.

Married on 03/25/2021

Best experience here!

First time wedding dress shopping and this place set the bar high for other shops! None of the other places I went to could even compared to Platinum Bridal. Monica is the best stylist! She is so well informed of the dresses and caters to exactly what your needs and wants are! She made my first time trying on dresses super personal and fun! I wouldn't of found my dress without her help! I would 10/10 recommend this place to anyone, but will especially to my brothers fiance!

Thanks again Monica!

Platinum Bridal Colorado's reply:

Thank you so much Kadrian for taking time to write such a nice review for us. You were amazing to work with and you are going to look stunning on your wedding day!

Tiffanie M.

Married on 10/10/2020

An experience!

I am so impressed with this place! They make you feel like the only person in the room when you walk in and treat everyone with you with such kindness and respect. Prior to covid, these owners would travel to every bridal show to see the dresses (not just order them online), and once they were in the shop, the owners personally try on every dress so you know what it is supposed to look like and feel like. Wow! All of my bridesmaids and mothers left feeling so educated, wishing they had the same experience when they went dress shopping. They also have an alterations shop next store and can hold onto your dress if convenient. Prices are very reasonable and they have a wide variety. It's not just about the dress, it's about the experience, and they make it worth it!

+ 4

photos

Platinum Bridal Colorado's reply:

You look so stunning Tiffanie! Thank you so much for sharing your experience by writing such a nice review. We enjoyed working with you and your family and friends! Best wishes in your marriage!

Tori & Monica
Platinum Bridal

Rosa

Married on 08/08/2020

Over all great !!

I love how Welcoming they are , the good vibes they give you, how comfortable they make you feel ! They are awesome ! Loved how well they explain every dress, designer, patterns, prints etc etc .. how open they are to every option, and opinion you have .. over all greatness ! Thank you soo much for an amazing experience!

Platinum Bridal Colorado's reply:

Thank you Rosa for taking time to write us a such a nice review! We enjoyed working with you and we can't wait to see you in your dress!


Trina T.

Married on 07/12/2019

I love platinum bridal!

I couldn't have asked for a better experience than saying yes to the dress of my dreams at Platinum Bridal! It is luxurious and intimate and takes a step beyond other salons when helping you picture your perfect look on your wedding day. Tori and Monica made me feel so special and beautiful at every moment from the time I stepped in the door. I left the salon wanting them to become my two newest friends. Tori did an amazing job of selecting dresses to pinpoint the exact look I was envisioning. She listened to every one of my requests as I tried on each dress. I didn't know if I was the bride who would have a tear-filled bridal moment, but I just couldn't hold back the tears once my look was complete veil and all. I would LOVE to recommend Platinum Bridal to any bride looking for a shopping experience that goes far above and beyond!

Platinum Bridal Colorado's reply:

Thank you so much for taking time to write a review for us Trina!! You were amazing to work with! I can't wait to see you in your gown. You are going to look stunning!

Lauren

Married on 12/01/2018

I found my dress here! This sister duo provided me with an excellent wedding dress shopping experience, which was a step above the other shops I visited in Denver. They have an eye for style and a great selection of dresses. Shopping here was like trying on dresses in a cozy living room fit for a bride to be. They are knowledgeable and provided good information on my purchase. They are very personable and easy to work with. They ordered me a color swatch and made sure I was getting what I wanted. I highly recommend shopping here for your wedding dress. Thank you Tori and Monica!

Platinum Bridal Colorado's reply:

Thank you Lauren! You are so kind. It was a great pleasure working with you! You are going to look fabulous on your wedding day!

Valerie G.

Married on 04/10/2019

Wonderful!

I had a wonderful wedding dress experience here! The shop is beautiful and Tori and Monica are so friendly and attentive. I felt like they let me try on every dress in the store until I found my dream gown and never made me feel rushed. After my first alterations appointment I was a little nervous about how the dress would turn out (we had to order up a few sizes from the sample I originally tried on if I wanted to be able to walk or sit down) and Monica talked me off the ledge and helped communicate my vision to the seamstress. It turned out perfectly and I felt gorgeous on my wedding day!

Platinum Bridal Colorado's reply:

Thanks so much Valerie for taking time to write such a wonderful review. We are so glad your wedding day was amazing. It was a pleasure to work with you!