Reviews
4.5 out of 5 rating
Quality of service

4.7 out of 5 rating

Average response time

4.5 out of 5 rating

Professionalism

4.7 out of 5 rating

Value

4.5 out of 5 rating

Flexibility

4.4 out of 5 rating
91%
Recommended by couples
Awards
14 User photos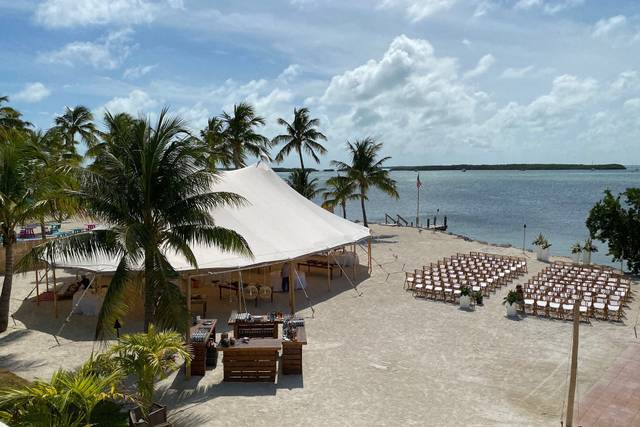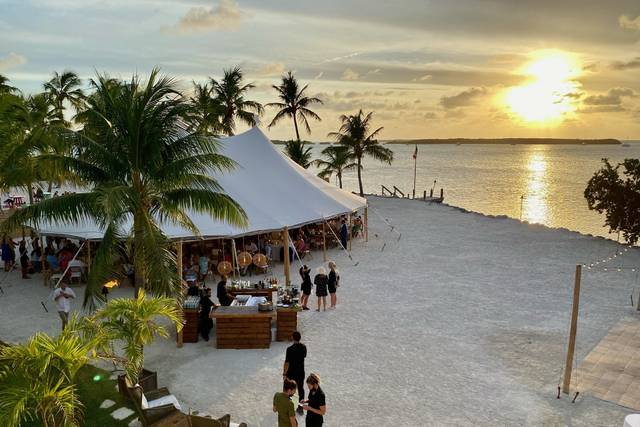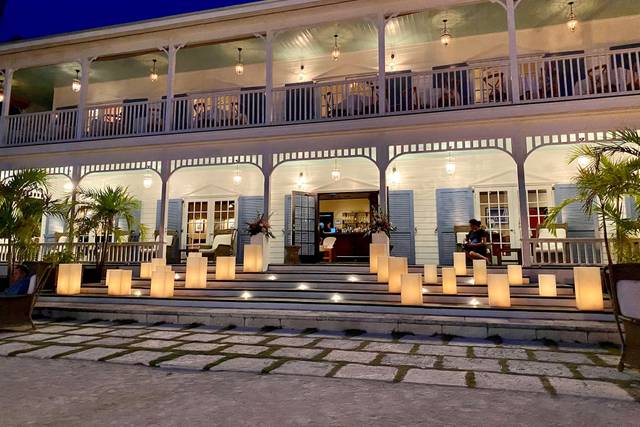 + 10

photos
Featured

Valaree B.

Married on 11/07/2020

Our experience was A++. Fantastic group of people to work with. They were a pleasure to work with from start to finish.

We had a fantastic experience at Pierre's and at Cheeca. Dawn Drake and the Pierre's chef set the bar high, and we had the most beautiful wedding and reception. The staff, the food, and the coordination of so many details were flawless. Of course the venue speaks for itself - one of the most beautiful in the Florida Keys. I recommend Pierre's to everyone!

Jessica M.

Married on 07/11/2020

Beautiful Venue!

As a planner with over 12 years of experience and working at many venues we can truly say it was a pleasure to continue to work at Pierre's. Dawn was always available to answer any questions. Dawn and the entire team was organized, professional and offer a high level of service. They pay attention to the details and go above and beyond to deliver an incredible event.

Leslie R.

Married on 12/20/2019

Magically Exuberant

When we reach the parking lot and got out of the car it was like magic. The sun was an orange red and about to set... there was the quaint area at the entrance that leads to both restaurants. As soon as we have seen the house towards the pierre restaurant It was so majestic. With the sandy beaches and the beautiful lounge chairs wonderful chill out music I found myself falling in love with my fiancé all over again as if I had just met him. This place stole my heart the same way as my fiancé has

Are you interested?

Send a message

Natalie

Married on 02/19/2018

Dreams cane true my wedding day

The venue is absolutely breathe taking and was exactly everything I was looking for. I am a simple girl getting married in the modern world where everyone expects you to drop 30,000. Not me and not what I wanted. I wanted something low key, elegant, romantic, simple. This location is great because the design itself is so beauyiful that even if you had no flowers it would be beautiful! Pierres was legit me as a venue lol. Diane the wedding coordinator was great, but also a tough cookie. There were somethings I misunderstood and quickly ran with it to find solutions since I was at fault but she was also very strict although easy going and genuinely did wanted me to be happy. Just make sure with her you are very clear and understand everything, everything, everything (get it all in writing too). The food was sooooooooooo good! My guests kept raving about the venue, the service they recieved, the food, the drinks, the decor, just everything was spot on. My guests were happy and so was I. They all kept going on about how perfect everything was for weeks! I would definietly recommend Pierre's, yes yes yes!

Lauren

Married on 10/22/2016

This was the most beautiful place to get married. I could not have asked for a better setup. My guests were wowed when they walked through Pierre's and saw the view. The crooked palm tree is essential for the ceremony. We had our ceremony, reception dinner, and dancing all outside on the beach. We rented a tent even though the weather was perfect. Near the end of the night we surprised our guests with a huge firework show (this was a suggestion from Pierre's)! It was absolutely the best night of our lives. The staff was attentive the entire night. I worked with 3 different events director in the duration of our planning period. It was a little frustrating but I hired a day of planner to help. The venue is pricey but absolutely worth it. We have the most gorgeous pictures and the food was sooooo good! Our guests could not get over how epic the night was!

Kate

Married on 09/06/2015

We had a smallish wedding with 44 people. We did our ceremony on the beach and reception at Pierre's. The ceremony was beautiful and the food was amazing. Kristina C., who works for Morada Bay, coordinated our rehearsal and wedding day and it was perfect! She was very professional and we did not need an additional wedding planner. We couldn't have asked for a more beautiful experience.

Laura

Married on 03/14/2015

The team at Pierre's in Islamorada, Kristina and Kelli where top notch and so professional. Our wedding was classy, beautiful and everything was done first class!

We had 117 people and everything went perfectly. They were always responsive through the entire process~ We had butterfly's flown in from California as part of our ceremony and Kristina and Kelli were instrumental in their care and all of them were healthy and flew away beautifully.


Thank you to our wonderful waiter- Rich who was there for us from the moment we did our I do's! He made sure we were hydrated an feed through the entire evening! He was funny and felt like a part of our group.

We highly recommend this venue. The scenery is gorgeous and the staff is top notch!

Thank you for making our fairytale a reality!! Laura and Jim O'connor

Colleen

Married on 07/18/2014

My husband and I can not say enough great things about this venue! Carey was great to work with and really helped us throughout the planning process...The day of the event ran so smooth and we had no stress at all...the service by Richard was just amazing! Anything we wanted he was right there helping with. I heard nothing but amazing reviews of all the food that was served but we fell in love with the Filet...I have never had anything that good! We plan on going back for our 1 year anniversary to have dinner again and celebrate! Everything here is top notch and a great experience!

Carrie

Married on 03/15/2014

Carey and her team were amazing. Our wedding was perfect. She was so professional and kept us organized. The food and service were just amazing. It is a beautiful place to have a wedding and the staff is amazing.

Christie

Married on 12/07/2013

Most stunning, fabulous wedding venue you could select. I don't even know how to start this review - I never dreamed of a place so special and memorable as Pierre's for my wedding.

Pierre's is obviously beautiful both inside and out - with famous sunsets, expansive beach, and gorgeous Hemingway / Moorish touches. There is so much design character already there that you barely have to add more decor if you didn't choose to :) Aside from the venue itself, the reason our wedding went off flawlessly and was so magical was because of Tina Kamenel, Director of Events, for both Pierre's and Morada Bay. SHE IS THE BEST.

With Islamorada being a destination wedding for us and my husband and I working and traveling often, Tina was perfection for us. She is extremely professional and clearly a rockstar in event management. She was always available, flexible and helpful with every last detail - even recommending the Pastor we ended up using! I have worked with many events directors for my job and Tina is a gem and the best I have ever worked with, hands down.

The food was fabulous and they have an extensive wine list (pricey but fantastic). The entire staff, especially Rob and all the bartenders (and for our group, they were well utilized!) were top notch - all of our guests gushed about how wonderful the service was all night.

LOVED everything about this venue - highly recommend!!!!

The staff, bartenders, food, venue, music, etc. was more perfect, beautiful and organized than I could have dreamed. Tina is the coordinator at Pierre's and she is the most incredible woman to work with. She provided me with some of the best vendors in Islamorada and didn't give me a worry in the world. Our guests are still talking about how much fun they had our wedding night! Thankful we were married at the most perfect venue!

Amanda

Married on 10/26/2013

Amazing venue! Our wedding planner, Tina Kamanel, was amazing. A pleasure to work with and so accomodating. Guests are still calling me saying it was the best wedding they have ever been to! Food was superb, service incredible, and the view was spectacular!

Christy

Married on 05/09/2013

My fiance and I had the pleasure of having our intimate wedding ceremony and reception dinner at Pierre's on 5/9/13.
Our wedding was small (only 38 guests), but the experience at Pierre's was monumentally incredible.
Tina Kamenel, the event coordinator at Pierre's, was wonderful. From the start, she made herself available to answer our many questions and offered suggestions to help us stay within budget. The day of the event, she helped manage guests and vendors to keep us on schedule, and from start to finish, our event ran smoothly.
The ambiance, food, service, and overall experience at Pierre's couldn't be more perfect. Our guests loved it so much, that some of them returned to Pierre's the next evening to have dinner, sip cocktails, and watch the sunset again.
We couldn't have asked for a better wedding.

Britt

Married on 06/30/2012

Pierre's has been my dream wedding venue since I was a little girl. Tina and the Pierre's team made my wedding a complete dream come true! It was absolutely perfect, and my guests said it was the most beautiful wedding and venue they had ever seen. The food was incredible (and made to order), and the service was impeccable. There is nowhere else I could have seen myself getting married, and even with my extremely high expectations, Pierre's did not disappoint! You won't find a more beautiful sunset anywhere in the world. I feel lucky and blessed to have been able to get married there!!

Sarah

Married on 11/11/2011

Tina worked with me and my wedding planner to make the event happen successfully. I started planning while in Afghanistan and she would check up on me from time to time. Having the servers, food and alcohol arleady at the venue made it so easy. One check with a swipe of a credit card and done.

Pamela

Married on 10/29/2011

This venue is just incredible. We fell in love with it as soon as we saw it and booked immediately. Tina, the restaurant's event planner is great! She's kind, attentive, prompt and so knowlegdeable. She really guided us through the entire planning process and was with us the entire wedding day. Thanks to her, the night flowed seamlessly and perfectly.

The food at Pierre's is exceptional as well. We and our guests were served an absolutely delicious meal by an outstanding wait staff. If you're looking to have your wedding in the Florida Keys, this is definitely the place to have it!

Maegan

Married on 08/27/2011

This is the most beautiful sunset location in the Upper Keys!!

Kathryn

Married on 12/20/2009

Pierre's was a beautiful venue for our wedding! Our ceremony was held on the beach in front of the restaurant at sunset... it was perfect. The food and atmosphere was amazing. Tina, the event manager for the restaurant, was also incredibly helpful in helping us plan and execute the big day. A big WOW for the easiest wedding ever.

Sandra

Married on 09/26/2009

I am completly speechless.... There service was amazing, the food "spectacular" & Tina who is the Director of Private Dining & Special Events is wonderful. Tina made everything seem like it would be just fine, she worked with us in many areas of this event & treated us like a friend & not a #. Overall ( amazing ) !!! No regrets all was beautiful . Even if you dont have an event there you have to try there food
" yummy "

Pamela

Married on 11/03/2007

This venue is absolutely wonderful - beautiful, professional, easy to work with - and David Shine is absolutely the greatest in helping to plan and prepare for the most wonderful day of your life. Pierre's is absolutely perfect if you are looking for the perfect sunset for your perfect beach wedding. The food is five stars - all of my guests commented that it was definitely not wedding food. The ambiance is romantic, fun, and casually elegant. I can't say enough good things about Pierre's.

Ana G.

Married on 03/26/2021

Pierre's is amazing and so is Emily!

The service at Pierre's is top notch. I knew that having a wedding there would be nothing less. Emily, the sales manager and Lina who worked with us for our tasting and on the day of were both amazing. Emily was so kind to us and very through. It can be tough to find this type of service in the Keys since Islamorada is so laid back but the Pierre's team was on top of it.

The staff had arranged a room with prosecco and fruit for me and my family before I walked outside and down the aisle. They were accommodating and so fun to work with. In addition, the grounds were BEAUTIFUL. Thank you Pierre's for the best day!!



Morgan

Married on 11/07/2015

I really cannot say enough wonderful things about Pierre's. When my husband and I got engaged, we knew we wanted a destination wedding and having looked at Pierre's online, we immediately booked our flights. One step on property and we both said "this is it!" We started planning right away. We met with Kristina who is the coolest, sweetest girl ever and she gave us some availability and the rest was really pretty easy. We did hire an outside coordinator because I'm a little OCD and I knew Kristina would be busy with other Pierre's events. However, Kristina worked with my coordinator and they both really pulled off the wedding of my dreams.

The food, the drinks, the view, everything was perfect and truly exactly as I had imagined and hoped for. Kristina really put me at ease about a lot of things and answered my million questions. Pierre's is pricey; mainly because the site fee doesn't include anything except the use of the space. That being said, I would do it all again given the chance. My family and friends raved about our venue and our wedding and we are forever grateful for the memories that Pierre's holds for us.

Also HIGHLY recommend the sister resort, The Moorings, if you are getting married at Pierre's.

Kristin

Married on 05/10/2012

When we decided to get married in the Keys, we knew that we wanted to get married on the beach at sunset, and were hoping that Pierre's/Morada Bay Cafe would be available - and our wish came true! Even though it was somewhat short-notice, Tina and the staff were able to make things happen to perfection. In our opinion, there is no better location for a sunset wedding in the Keys, nor a better restaurant with better service and dining! Thank you for helping make our dream wedding a reality!
-Kristin and Eric Killins

Jessica

Married on 11/05/2011

Wedding Date: November 5, 2011
# of Guests: 70
Destination Wedding - most guests traveled from NJ
Pierre's is fabulous! Not only is it absolutely gorgeous; the food is amazing, the atmosphere is perfect and the event coordinator, Tina, is awesome to work with! However, be prepared for a pretty hefty price tag. Site fee, food and drinks are all separarte costs. Don't expect a per head cost...most items are based on consumption so your end of the night costs can be shocking if you're not prepared. If you are looking to have an intimate wedding in Islamorada and have a high or unlimited budget, Pierre's is the place to have it!! We received so many comments from our guests that it was the best wedding they had ever been to :)

Maria

Married on 08/01/2014

We had an intimate beach wedding of 15 people. We were looking for a venue with stunning views, good food and built-in entertainment. And all of this we found at Morada Bay!
We had a certain vision of outdoor ceremony and reception which was again possible there, and the Bay side sunset was really unforgettable. The food portions in the Beach Cafe were pleasantly large, while the food was delicious. The wait staff was very professional and helpful.
We were really amazed by the provided music in the form of a live band, which was perfect! The DJ at next door Pierre's kept us dancing for another couple of hours. Just keep in mind, all of the music is available on Fridays/Saturdays only, so we booked accordingly.
Our coordinator Carey was great and detail-oriented, however, I wish she was more responsive at the beginning of booking the venue.
Overall, great job, Morada Bay! You made our wedding day very special!!!
Are you interested?
Send a message